Cheslin Kolbe is a force to be reckoned with when it comes to the rugby world. He is a man who knows how to play and love his wife. In this article, we touch on several aspects of this phenomenal man's life and give you an inside look at his background, his wedding and also his celebrated career. Read more to get all the information you need to know about him.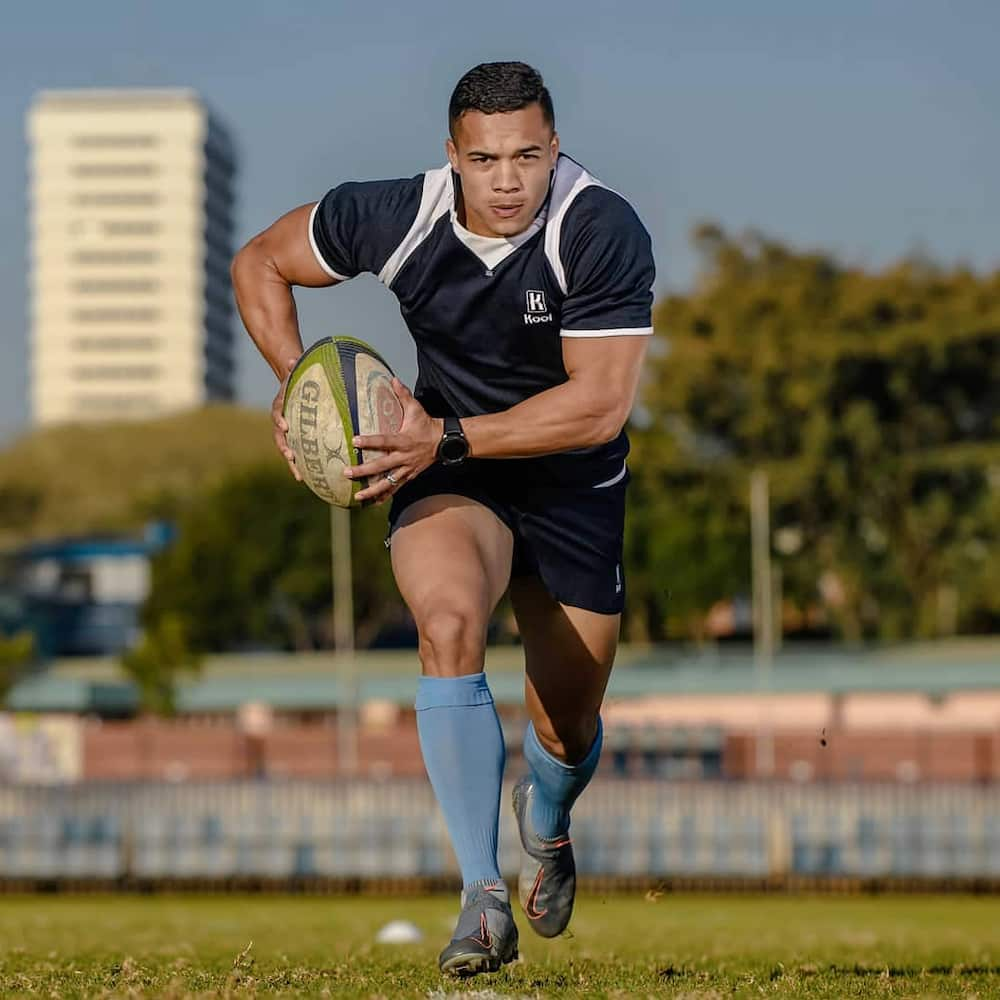 Cheslin Kolbe is 25 years old (born on the 28th October 1993). He is a member of the South Africa national team and also plays for the Top 14 side, Toulouse in France. Cheslin represented Western Province in the Under 16 and Under 21 before being included in the South Africa Sevens team with which he played the 2013 World Cup Sevens. He won Bronze together with his sevens team in the 2016 Summer Olympics.
READ ALSO: Important details about the late, great Joost van der Westhuizen
He is 1.72 meters (5ft' 8in) hand his weight is 80kgs. Cheslin Kolbe height, Cheslin Kolbe weight and size doesn't deter him from his goals especially when up against bigger opponents. Like David, he drops Goliaths all around him and dances his way past their slide fences. His father, Andrew Kolbe, believes that dancing classes in his childhood were the key to his side step. Cheslin Kolbe steps have earned him the nickname 'Hot Stepper.' His quick footwork heats the ground and results in his New Zealand challengers being waxed as they call it. This is when a player gets spread on the pitch after a well-executed sidestep.
Cheslin and Layla
Their story began at a rugby match when Layla Cupedo's friend asked for a photo with the rugby star. He then asked for a photo with Layla. He messaged her on Twitter to ask her out, and five months later they were dating. He proposed to her on a Friday during the last game of the season. Cheslin got their friend, Rachael, to bring her down to the pitch after his team won the match. Layla's family stood behind her while wearing white t-shirts written 'Say Yes' and after she said the magic word, the couple was showered with flowers and confetti.
Cheslin Kolbe Wedding
The wedding was set in the serene Stellenbosch venue with picturesque views of the hills in the distance and calming waters nearby. The theme of their wedding was white, gold with hints of navy blue that give the décor an elegant feel. Cheslin Kolbe daughter, Kylah, started the procession. She was pushed down the garden aisle by another little girl in a small white cart written: "Daddy, just wait till you see Mommy". The sight of his bride to be brought the strong muscular rugby player to tears. He was thrilled to be getting married to her.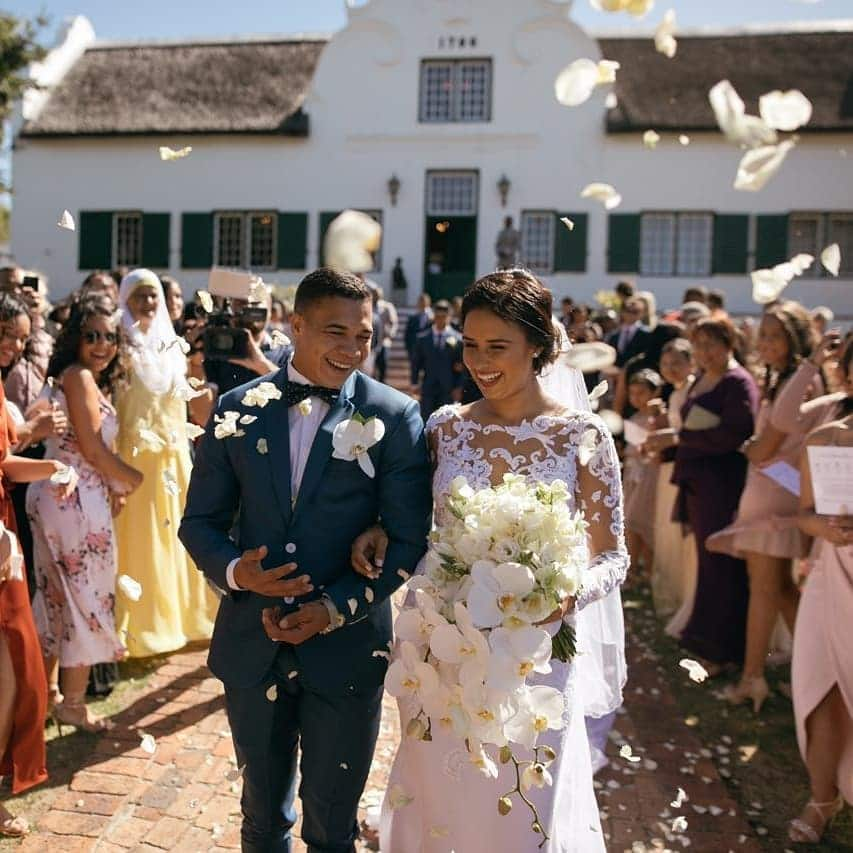 The reception followed in an indoor hall which was elegantly decorated with all sorts of flowers from tulips, which are Layla's favourite, to orchids, Snapdragons and more.
READ ALSO: Skhumba Hlophe biography: age, wife, jokes, YouTube, Instagram, and net worth
The cake was unique in that the figurines were of Layla tackling Cheslin in his Stormers' shorts. The shorts were significant to Cheslin Kolbe wife as he was wearing them when he proposed to her. The figurines were extremely detailed from the faces to the dress that the bride had worn on her special day. The rest of the cake was blue, which is Cheslin's favourite colour. It had some touches of gold which Layla had requested to give it that elegant look. There was a couple of white orchids to match the décor. The wedding was filled with blessings and good wishes from both side's parents and friends.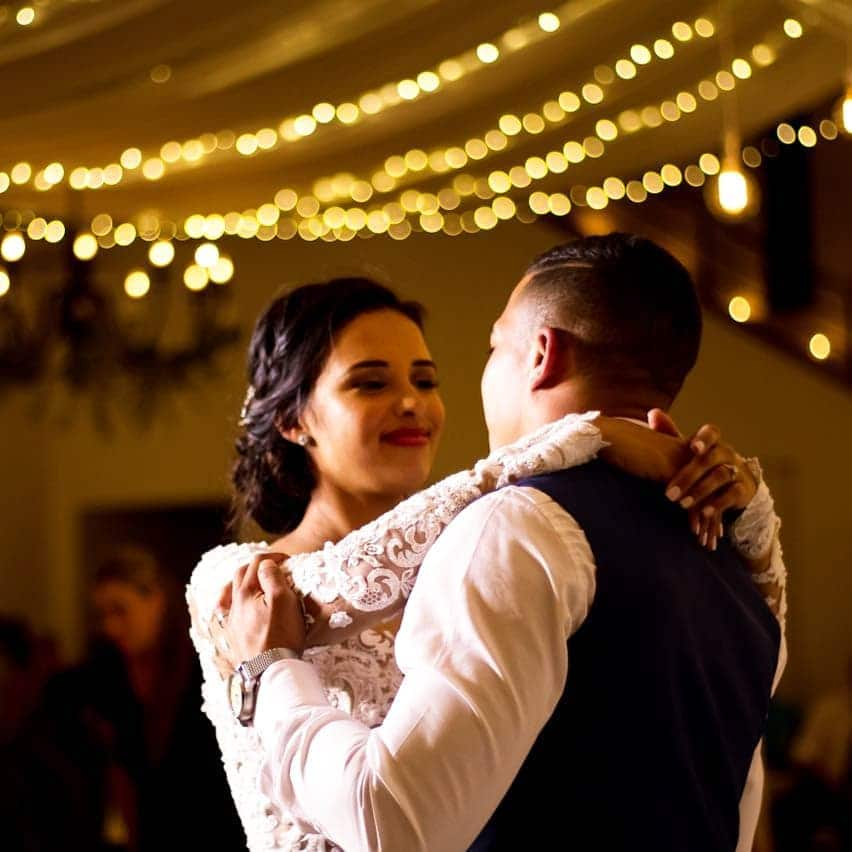 They say a picture is worth a thousand words. Therefore the video below will speak volumes about this beautiful day.
Cheslin Kolbe Toulouse
In November of 2018, he signed a new contract with Toulouse that goes on until 2023. He joined the Top14 team in 2017. Fans at the Stade Ernest- Wallon will continue cheering him as he sidesteps his way through many victories to come. Cheslin Kolbe salary was not disclosed but judging from his lavish wedding, one could say he's not doing too badly for himself. He also has a few endorsements, for example, he wears a Firepower Rugby head guard, and Nike sponsors his rugby boots and a variety of his leisurewear.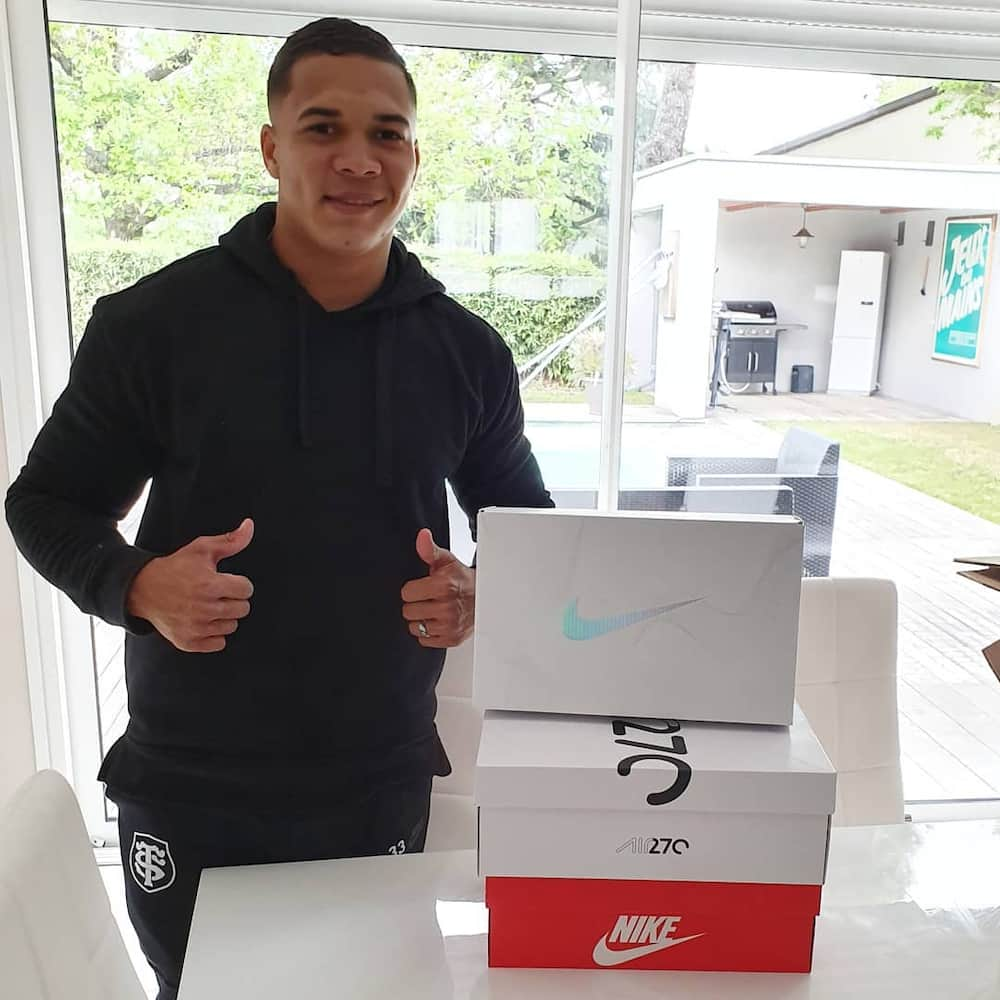 Leaving South Africa for France in 2017 was not as easy as most of his family and friends are in South Africa. He had played with the Stormers for 49 Super Rugby games. He also held onto the hope of one day playing for the mighty Springboks.
His time in Toulouse has seen him make a name for himself with his shattering line breaks and courageous defence. Kolbe played an outstanding game during the match against South African Wasps. He helped Toulouse seal the fate of the Wasps by pushing them to fourth place in their group with only two games before the knockout stage.
I have learned a great deal coming to France. Playing in the Top14 and sharing the field with lots of seasoned international players allowed me to grow as a player and has given me lots of confidence.
One memorable moment was when he picked up the ball at the base of the ruck and launched past two defenders using his high speed and the sidestep that he has become known for. This day was even more of sight as he did a sidestep midair. His ability to spot opportunities that allow him to make his way past the defence contributed to Toulouse's success. This match saw him manoeuvre his way past Springbok teammate Wille le Roux. Toulouse won the game 42-27 bonus-point win over Wasps. Check out the video of his amazing performance below.
He praises his coach at Toulouse for giving him the freedom to play his natural game without forcing him to conform to a different style of play. This belief in his player is an excellent motivator for Kolbe.
READ ALSO: Bontle Modiselle spits fire about people touching her baby bump
Cheslin Kolbe and the SpringBoks
It was a huge disappointment when Cheslin didn't get the chance to play for the Boks in 2016. Though he used it as an inspiration to play better rugby and secure a name for himself as a versatile and reliable player. Many have compared him to Damian McKenzie of the All Blacks, but he'd rather be known for his style of play.
Kolbe has earned his keep and has become a regular in the starting lineup for Coach Rassie Erasmus' team.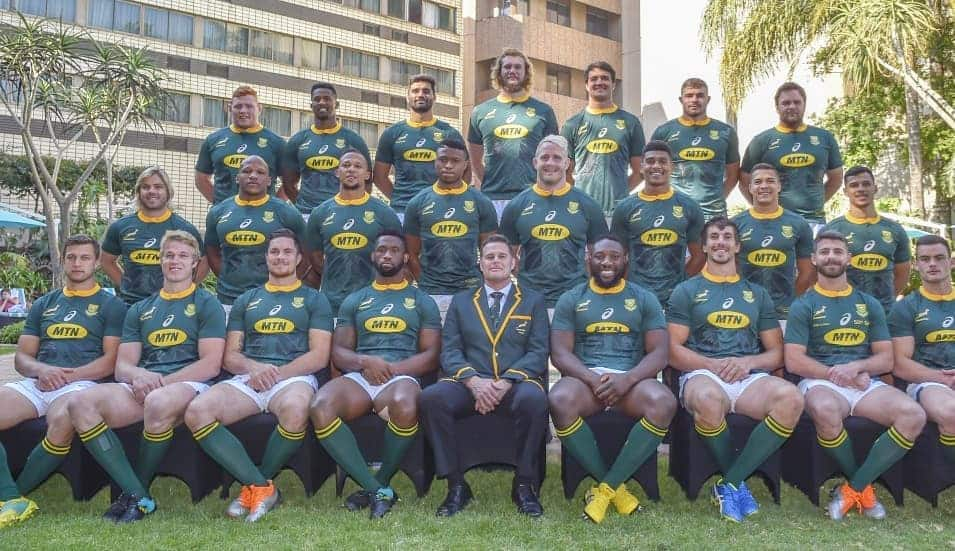 He plays along some of his Stormers teammates such as Siya Kolisi and Damian de Allende. He has become an integral part of their offensive plays, but like a good sport, he shares the glory with his teammates.
It's exciting to get the ball in hand and have attacking opportunities, but the forwards laid a good foundation for us to work into space and to capitalize on what is in front of us. Getting the ball in hand is fantastic, but all credit goes to the forwards
Playing against Australia's and New Zealand's best in Super Rugby with the Stormers combined with his time in the Top14 side in Toulouse has made him a more seasoned and all-rounded player. Kolbe is also very adaptable as he is known for quickly readjusting to new positions when the need arises. Take, for instance, when Faf de Klerk was yellow carded for 10 minutes, and Cheslin took over his scrumhalf responsibilities. He did a superb job against Los Pumas when he cleared the ball at the base of the ruck. This exceptional play came due to his experience playing no. 9 for Blitzboks and also with the Western Province at Craven Week
You can follow him on Instagram @cheslin15 to stay updated.
That is everything you need to know about Cheslin Kolbe and his amazing life. This is a man who deserves every good thing that comes to him.
READ ALSO: