Refilwe Modiselle is a starring South African entertainer who is better recognized for her leading role in fashion modelling. Her career first became a reality when she was 13 years of age, receiving exceeding support from Y! Magazine. Refilwe has since worked her way up to become an influential beauty pageant in the country. The model has maintained a distinguished record in her career, therefore, attracting competitive nominations for her remarkable work. Who is Refilwe Modiselle?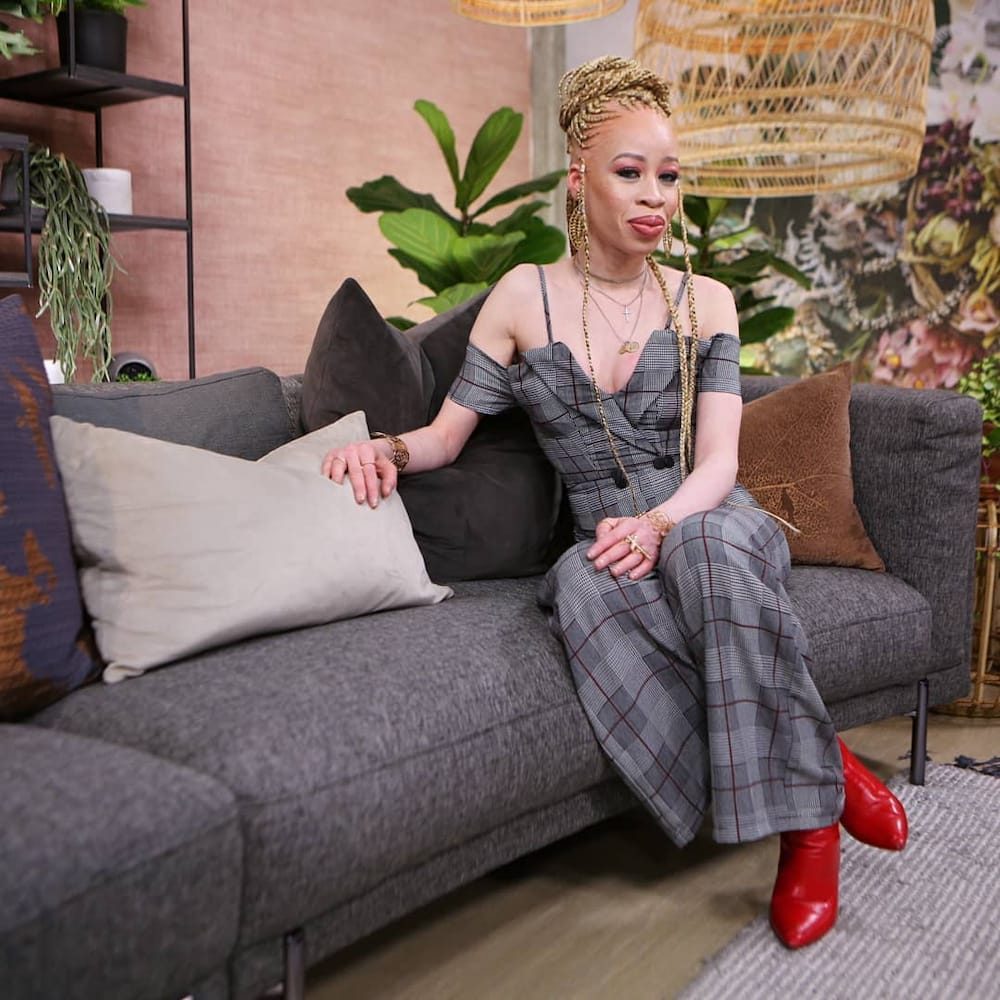 Refilwe, the Queen, shocked several people in 2005 following her striking runway appearance. Her boldness drove her to contest for the South African designer David Tlale becoming the first albinistic model of all time in South Africa. Further, Refilwe Modiselle shares a wealth of experience in the music industry. While schooling, she performed as a backing vocalist for Keabetswe "KB" Motsilanyane. Refilwe is now a renowned fashion model with more than a decade of experience in the industry.
READ ALSO: PewDiePie biography: age, wedding, measurements, sub count, logo, merch, vs T series, cars, house and net worth
Refilwe Modiselle biography
Refilwe Modiselle is a woman with scarce limits in her ways of life. The model queen often refers to herself as Vanillablaq on social media. Refilwe has singlehandedly worked for her popularity and success receiving high calibre nominations and recognition on competitive stages.
Refilwe Modiselle profile
Date of birth: January 2nd, 1986
Real names: Refilwe Modiselle
Birth Place: Rockville, Soweto
City: Gauteng
Country: South Africa
Origin: Gauteng, South Africa
Eye colour: Blue
Hair colour: Blonde
Profession: Albinism fashion model, singer, and actress
Years active: 2005 to present
Famous for: First South African professional fashion model having albinism
Refilwe Modiselle Instagram: @refilwemodiselle
Twitter: @vanillablaq
Facebook: @Refilwe Vanillablaq Modiselle
Refilwe Modiselle age
How old is Refilwe? The model is now spending her sweet thirties still young and ripe for her career. Refilwe Modiselle is now 33 years of age given she was born early in 1986.
Early life and education background
Refilwe spent much of her early childhood years at Rockville, Soweto until she turned 4. After that, she moved together with her family to Orange Grove, Johannesburg. Her family later relocated following the demise of their lovely father. While growing up, Refilwe faced constant bullying from peers but insistently focused on shaping her future.
Refilwe is an academic performer given that she graduated with a distinction in her Advertising major from an institution in Johannesburg. While studying, she featured in different local print magazines for her love in modelling work.
Refilwe Modiselle family
The fact that Refilwe Modiselle sisters live together with their mother is hilarious. While most young people struggle to leave the nest, the three sisters are reluctant to leave their family. It must be a haven of a place, right?
Who are the Modiselle sisters? Refilwe and her sisters are news breaking siblings famous for their diversity of talents across the country. Modiselle sisters include Refilwe (33) Bontle (28), and Candice (26), all of whom are university-level graduates. However, Bontle may be leaving the house since she is engaged to her boyfriend Priddy Ugly.
Refilwe Modiselle photos
Vanillablaq is a classy model with thousands of Instagram followers that love her style. She has plentiful of stunning pictures and videos on her wall and holds the record as the most successful model. When you go through her social media pictures, you will agree that the model is all gorgeous and perfectly beautiful.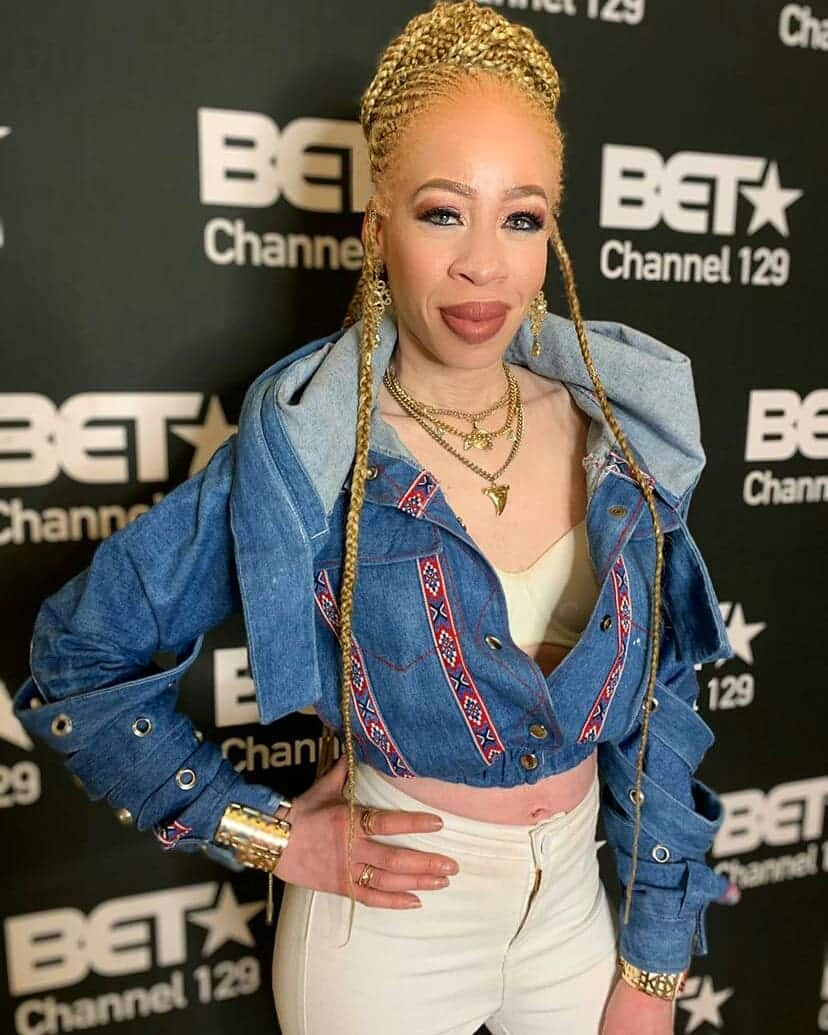 She is all-round talented with a stylish taste of fashion and hairdo.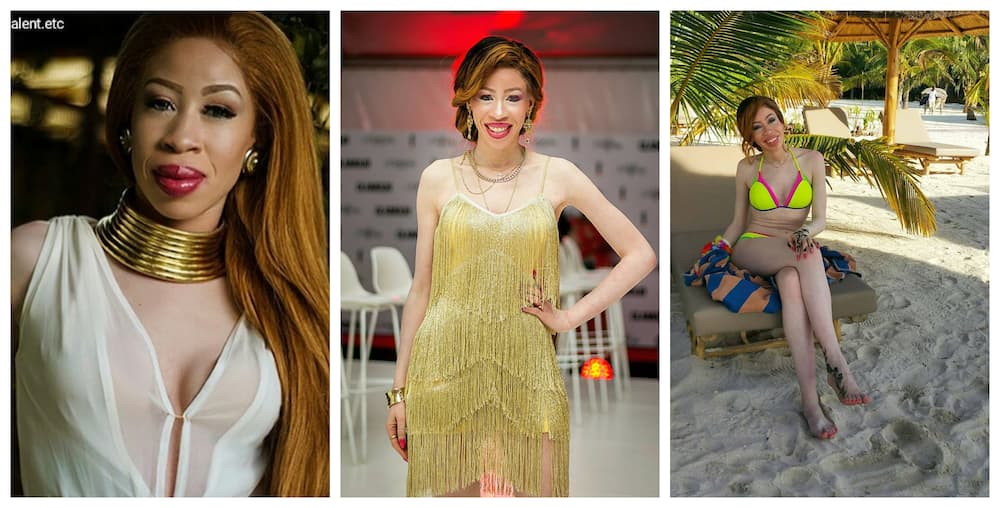 Refilwe is a fun woman that knows how to rock her body both on stage and on vacation.
Refilwe boyfriend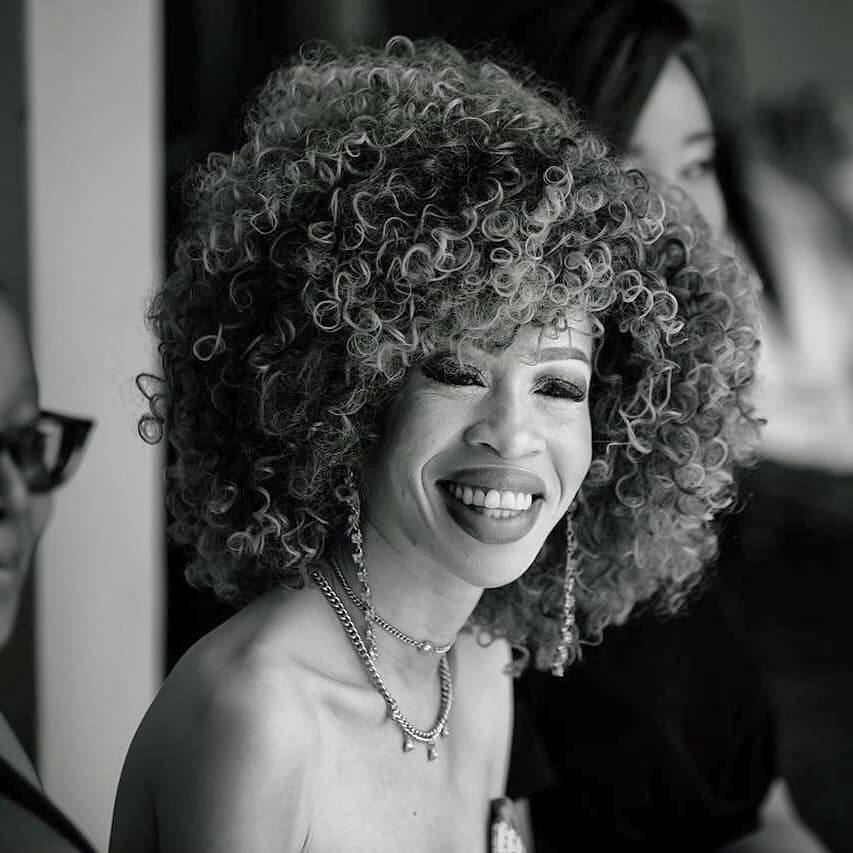 So, as beautiful and famous as she is, who is Refilwe Modiselle boyfriend? The beauty queen has little known about her dating life mostly because she prefers to lead a private life out of the public domain.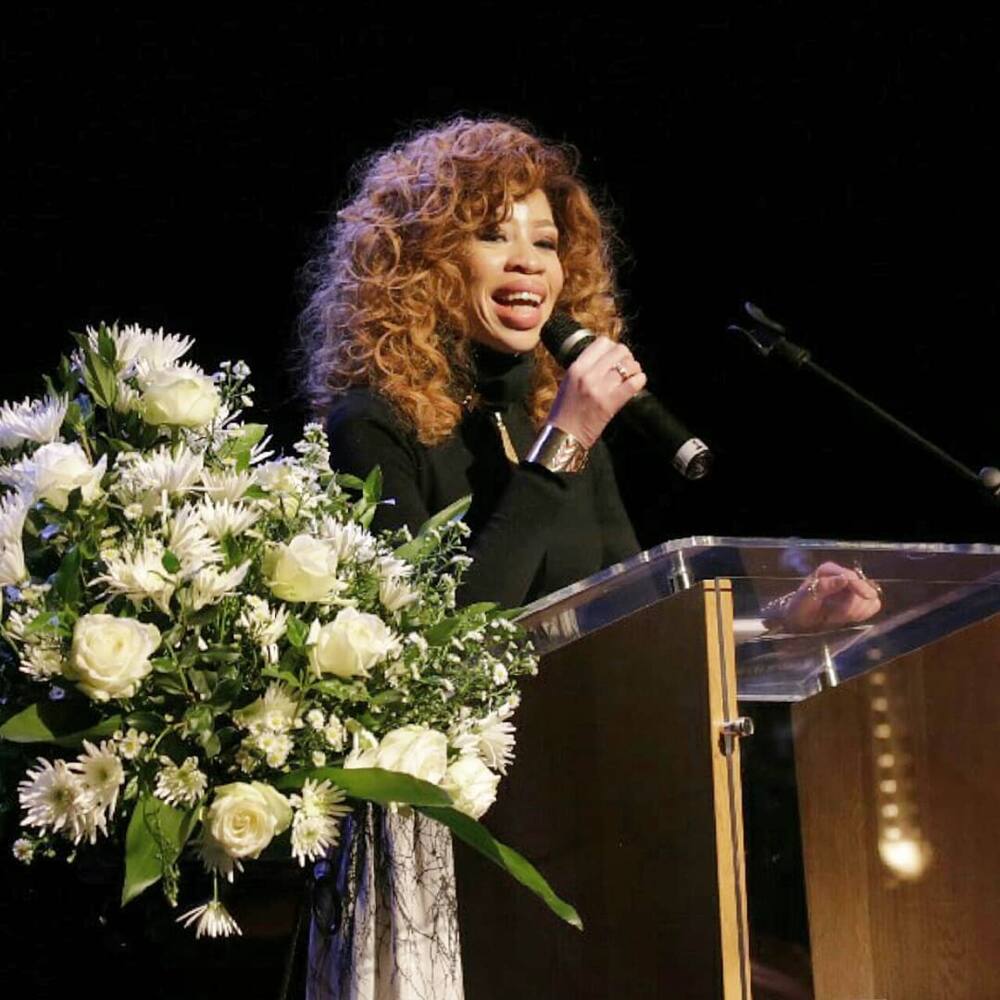 Refilwe career development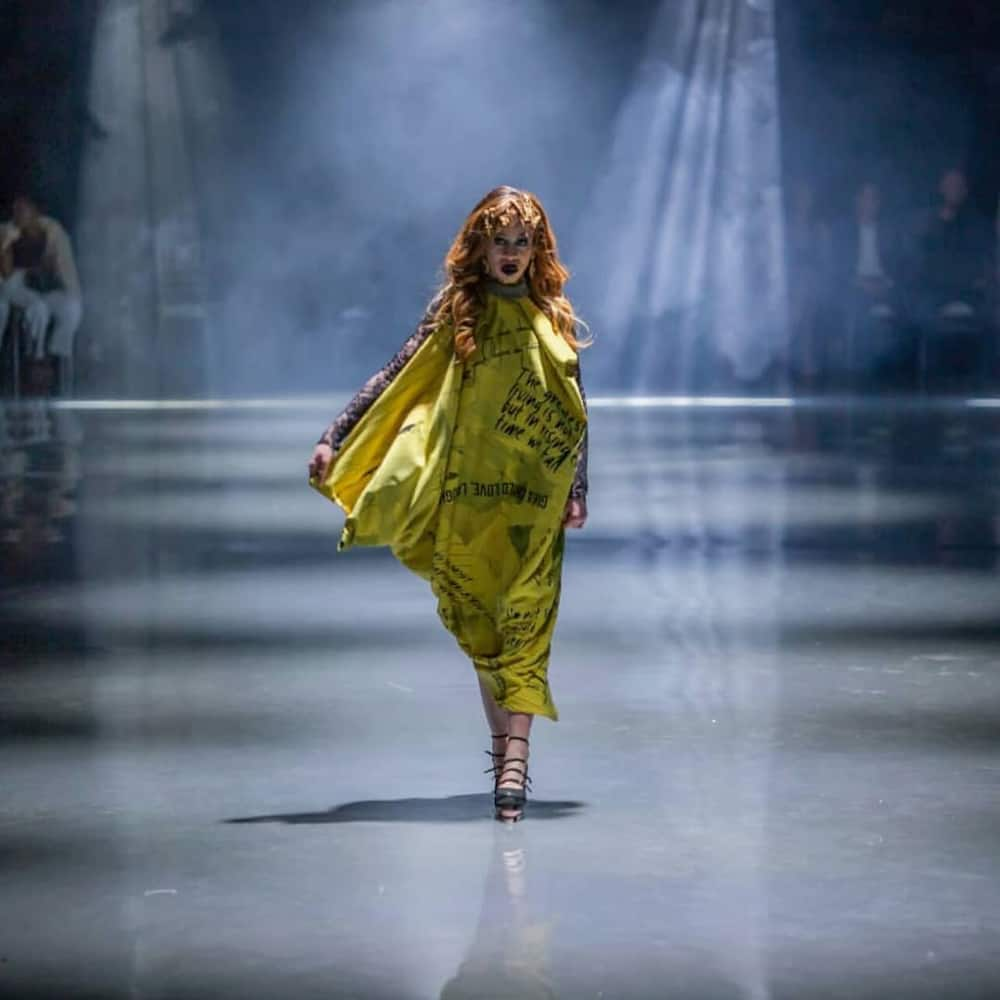 Refilwe has continually remained the face of LEGiT, a South African female fashion retailer. She first became a brand ambassador for this successful retailer at the time it was rebranding itself back in 2012.
Within the same year, Refilwe starred in SugaRushed, a favourite reality television series that engaged her in 2013. Also, Refilwe has worked in several other places including Republic Media, the global media agency Mindshare SA, N2 MEdia's MTN Play Radio, and Bonngoe Productions.
Her media career grew further in 2013 when she became the host for Eksê: Let's Talk with Masechaba Lekalake with Tol A$$ Mo and Masechaba Lekalake. The series won eKasi+ title for its originality.
In 2015, Refilwe became a co-host for Hush, a celebrity magazine, on ETV, alongside Zola Hashatsi.
The latest news on Reflilwe
In 2018, model and actress Refilwe came out with an intense standoff on albinism comments made on "Date My Family" reality show. The Sunday episode is alleged to have described people living with albinism as Albino people which is contrary to their code of identity.
Elsewhere, the supposed removal of Motsweding FM station manager met constant requires to appoint television personalities such as the presenter Refilwe Modiselle and actor Rapulana Seiphemo to host "Detriment of Setswana" on Radio.
READ ALSO: Nick Mallett biography: age, wife, education and SuperSport
Refilwe Modiselle is a courageous woman who has persistently worked against all the odds to actualize her success. Her television and fashion modelling careers are now her mainstream sources of fame and wealth. Refilwe remains an iconic woman who is proudly famous for her unmatched record in Albinism fashion modelling.
READ ALSO: