Uzalo is a soap opera revolving around two families in Kwa-Mashu, a township. These are the Xulu family and the Mdletshe family. The former runs a car theft syndicate while the latter is involved in the management of the Kwamashu Kingdom Church. Their eldest sons were switched at birth and that is the primary source of drama in the show. Read on to find the Uzalo teasers for October 2019.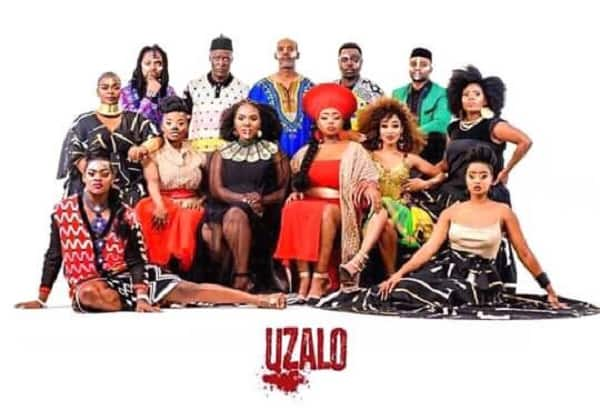 The Uzalo teasers for October 2019 have been gathered and summarized below. What can you expect this season?
Uzalo teasers 2019
Tuesday, 1st October 2019 – Episode 172
Qhabanga and MaMlambo develop internal conflicts about marrying each other. Nosipho surrenders to Njeza's romantic advances. Sbu and Fikile disagree regarding what to do with the earnings from their pyramid scheme.
Wednesday, 2nd October 2019 – Episode 173
Nokwanda's body is discovered and it throws the community into complete chaos. Mondli becomes suspicious owing to this event. Zekhethelo struggles to comprehend her sister's betrayal. Fikile's costly spending spree lands her in hot water.
Thursday, 3rd October 2019 – Episode 174
A hopeless romantic gets arrested; a pest takes chances and dies and two lovebirds who have been forced by circumstances into homelessness seek shelter in the midst of grease, petrol and a whole lot of metal. It is going to turn into quite the poetic episode.
Friday, 4th October 2019 – Episode 175
Gabisile experiences the worst humiliation ever inflicted on a future bride. MaNgcobi and Khathaza enter a pact that makes their love stronger.
Monday, 7th October 2019 – Episode 176
The love triangle continues to persist, the death of Ntaba threatens Khathaza's new family, Nosipho and Zekhethelo find out it is very important that they make peace between themselves and end their conflict.
Tuesday, 8th October, 2019 – Episode 177
Khathaza is hit with a great shock when he finds out what has been waiting for him at home. Qhabanga loses it and breaks down in tears. Sbu and Fikile are finally caught.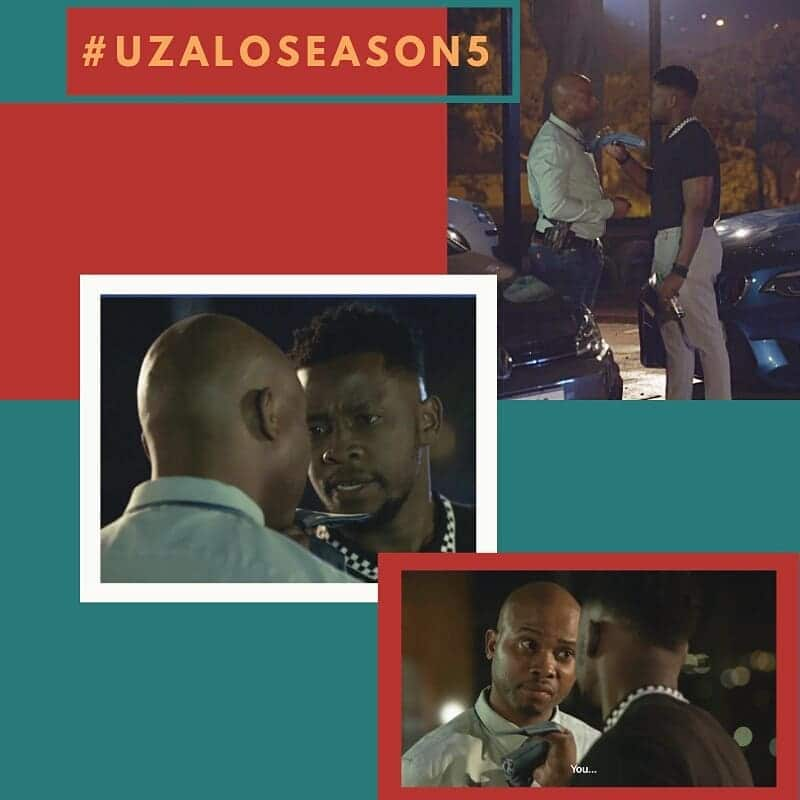 Wednesday, 9th October 2019 – Episode 178
Nkunzi takes the first step towards reclaiming his life. Gabisile does not want to be by herself. Fikile and Sbu find themselves having to make an escape after being caught.
Thursday, 10th October 2019 – Episode 179
Khathaza sets his sights upon Qhabanga. Sibonelo seeks the assistance of an enemy. Fikile and Sbu keep up with their escape.
READ ALSO: Ramaphosa to Juju: If I must disclose funding, so should everyone else
Friday, 11th October 2019 – Episode 180
Nkunzi searches further for the truth, Qhabanga is the recipient of bad news from the board. Fikile struggles with the current state of things.
Monday, 14th October 2019 – Episode 181
MaNgcobo uses information he has from Njeza. Qhabanga's problems worsen. Fikile almost breaks a very important rule.
Tuesday, 15th October 2019 – Episode 182
Nkunzi ends up in a situation where he could find himself dead. MaMlambo makes a very big error and Zekhethelo is put in a tricky position by Mondli.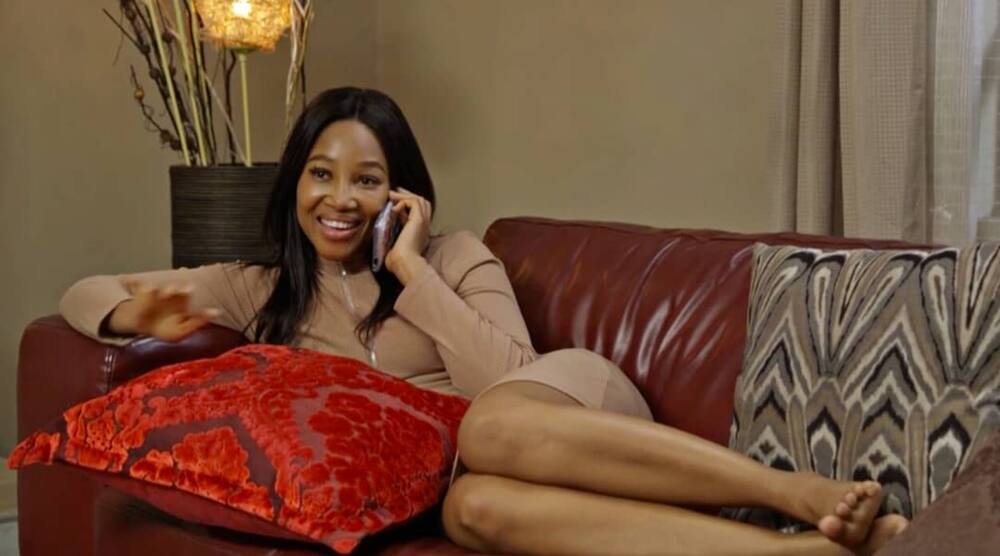 Wednesday, 16th October 2019 – Episode 183
Qhabanga, while at his absolute lowest, is kicked by the cruel Gabisile. Nkunzi is determined to exact vengeance and has a foolproof plan in store for the Khanyiles.
Thursday, 17th October 2019 – Episode 184
Sbu surrenders Kuvukiland in order to live Nkunzi. Mr. Mbatha starts stealing from his pastor. Gabisile wants Nkunzi and her to get married.
Friday, 18th October 2019 – Episode 185
Qhabanga is released from the hospital but unfortunately turns back to alcohol to deal with his problems. The congregants become bored by Mbatha when he suddenly becomes a bit too enthusiastic in his sermon and preaches for hours without pause.
READ ALSO: Somizi Mhlongo drops the highly-anticipated white wedding date bomb
Monday, 21st October 2019 – Episode 186
The fact that MaNgcobo was responsible for the murder of Steleka is uncovered by Khathaza. MaMlambo's life is made unbearable by Gabisile. Fikile desperately wants to relocate and return to Kuvukiland.
Tuesday, 22nd October 2019 – Episode 187
Nkunzi makes the realization of getting rid of MaNgcobo as soon as possible, but he is unable to due to circumstances. Gabisile enjoys placing MaMlambo on the sidelines when it comes to her responsibilities as a wife.
Next Uzalo episodes
Wednesday, 23rd October 2019 – Episode 188
A robbery takes place and Khathaza's prized possession is stolen. This makes MaNgcobo very angry. Gabisele discovers a different way to brew conflict between Nkunzi and MaMlambo.
Thursday, 24th October 2019 – Episode 189
MaMlambo is threatened with eviction by Nkunzi. Sbu is against circumcision. MaNgcobo is strangled by Khathaza.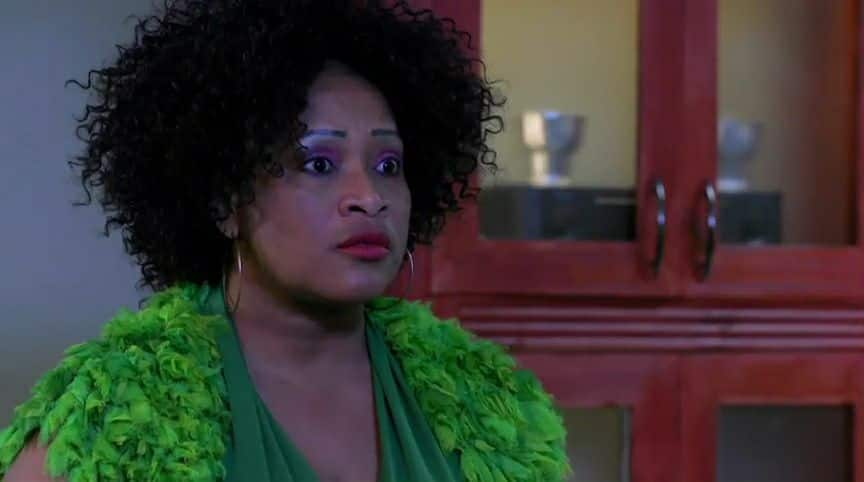 Friday, 25th October 2019 – Episode 190
Gabisile discovers more and more ways to make MaMlambo's life a living nightmare and she enjoys every second of it very much. Sibonelo wants to apologize and make things better between him and Nonka after he has hurt her, but he finds out she has moved on with her life and is not worried about him. Sbu becomes very afraid of getting circumcised.
Monday, 28th October 2019 – Episode 191
Love will not be sufficient when pitted against secrets, plots and half-truths.
Tuesday, 29th October 2019 – Episode 192
Khathaza tests his own manhood.
Wednesday, 30th October 2019 – Episode 192
Gabisile is still making MaMlambo's life a waking nightmare by employing the use of Mazaza. Sbu has convinced himself that going to bed in a onesie is the only way he can control his mind from wandering to thoughts of having sex with Fikile.
Thursday, 31st October 2019 – Episode 194
In this Halloween episode, Nkuzi and Qhabanga mutually bring each other to the brink of death. Only one of them can survive. Regarding the matter of Steleka, MaNgcobo and Khathaza must come to an agreement, but it is no walk in the park.
Watch Uzalo episodes
Have you watched Uzalo latest episode? We bet you want to know more after that! Catch these and more episodes of Uzalo every weekday (from Monday to Friday) at 20.30hrs on SABC1.
READ ALSO:
Herman Mashaba bites back as ANC withdraws motion of no confidence
6 Super-lit achievements Cassper Nyovest has claimed in 2019 alone
Zodwa Wabantu's letter on Enhle Mbali's talk show left her in tears
Katlego Danke biography: age, son, husband, wedding pictures, Motsepe, Isidingo, house and Instagram
Mzansi goes totally gaga over new viral social media #JohnCenaChallenge