Who is Tsepo Masilela? Peter Tsepo Masilela is commonly referred to as Tsepo Masilela. He is an international football defender of South African descent. He has played for a number of teams, local and international. Kaizer Chiefs was his latest team where he played as a defender. He is best known for his fast speed and good defense mechanism.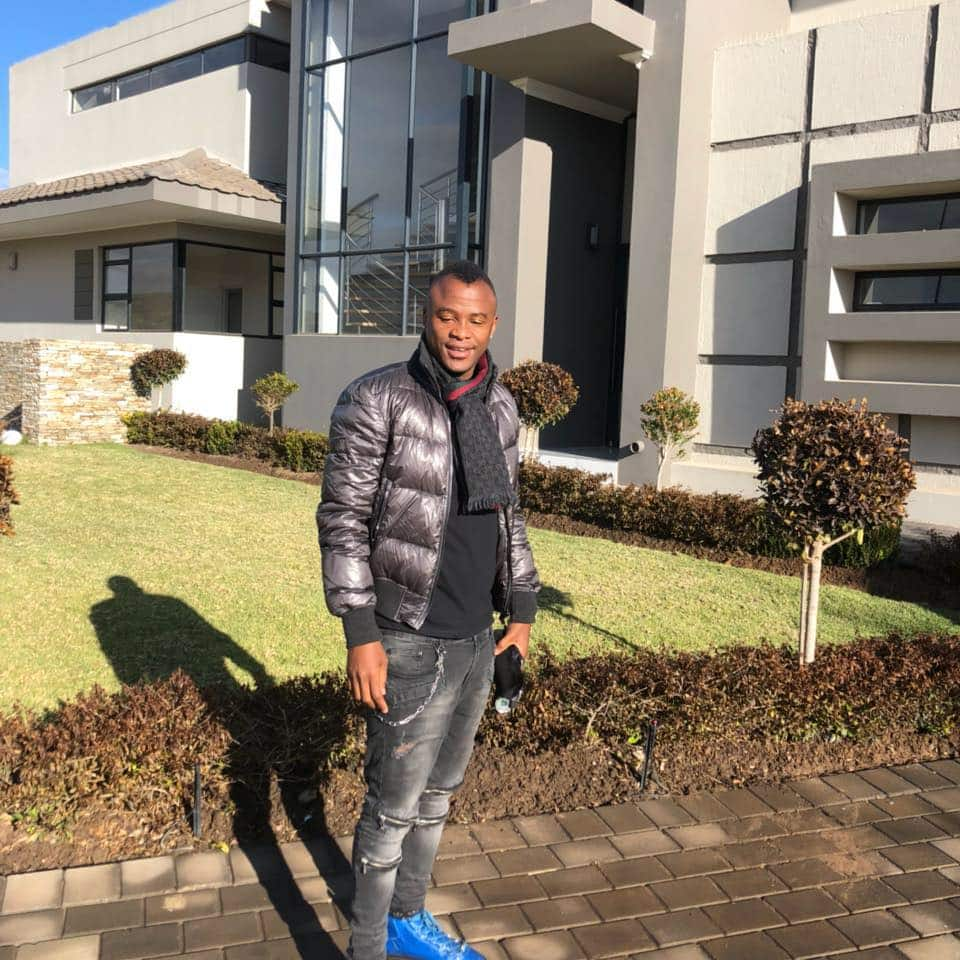 This player is one inspiring South African footballer who is admired by a lot of fans. He is also a mentor to many as far as football in South Africa and the world is concerned. Here are all the facts that you need to know about Tsepo.
Player profile
Full Name: Peter Tsepo Masilela
Date of Birth: May 5, 1985
Place of Birth: Witbank, Mpumalanga South Africa
Citizenship: South African
Age: 34
Height: 1,74 m
Foot: Left
Position: Defender - Left-Back
Current Club: Without Club
Tsepo Masilela biography
Peter Tsepo Masilela is a South African footballer, born in Witbank, Mpumalanga. He signed for Kaizer Chiefs in 2012 and played as a defender. He also played for Hellenic FC as well as Benoni. In the year 2007, he moved to Israel, where he joined Maccabi Haifa. He helped Maccabi Haifa to win the Israel league title in 2008/09, which got them qualification to the UEFA Champions League. In 2011, the team won the title, and on August 2011, he was sent to Spain where he had a loan spell at Getafe.
READ ALSO: Chester Williams: Everything you need to know about the late Springbok legend
Masilela is a South African international player who brings his experience back home in a time of need. He participated in the 2006 African Nations Cup. He also took part in the African Nations Cup in 2008, the 2009 FIFA Confederations Cup, and the 2010 FIFA World Cup.
Tsepo Masilela's age
Peter was born on the 5th of May 1985, which makes him 34 years old as of 2019.
Measurements
Peter is estimated to have a height of 5'8" (1.74m), weighing 154 lbs (70 kg).
Tsepo Masilela wife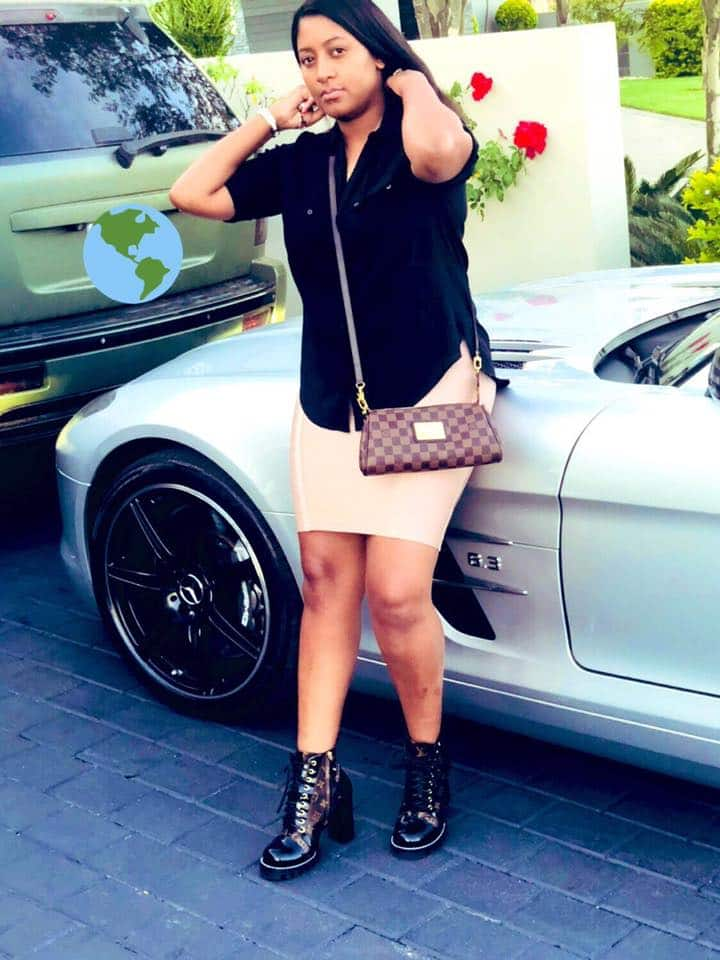 Married to Zinhle, Peter appears to be a very happy man as per his Facebook posts. Tsepo and Zinhle are blessed with twins. The family appears to be happy. This is a quality that makes some people envy.
Tsepo Masilela's parents
Peter is a son to a proud dad, Eric Masilela. Although the mother is not mentioned, much is spoken of the dad. Eric also played using his left-foot as a defender during his primes in the colours of Mpumalanga Black Aces. Peter had this to say about their father,
He used to play for Black Aces back in the days. He is very happy that we are also footballers. He is a good old man who loves people. All the best to the boys and coach Stuart.
Peter happens to have a brother, Innocent Masilela. Just like Tsepo, Tsepo Masilela brother, Innocent Masilela is also a great footballer who was selected to play in the African Cup of Nations in Egypt. This is a rare happening where brothers made their Afcon debuts in what appears to be a perfectly orchestrated manner. But in reality, it was a spontaneous event. It makes one think that their football careers could have been made elsewhere but not on earth. Peter said,
It is crazy that my first Afcon was in Egypt and my brother's Afcon debut is also there. I do not know what to call it, you are a journalist, you must know that word [coincidence].
Tsepo Masilela career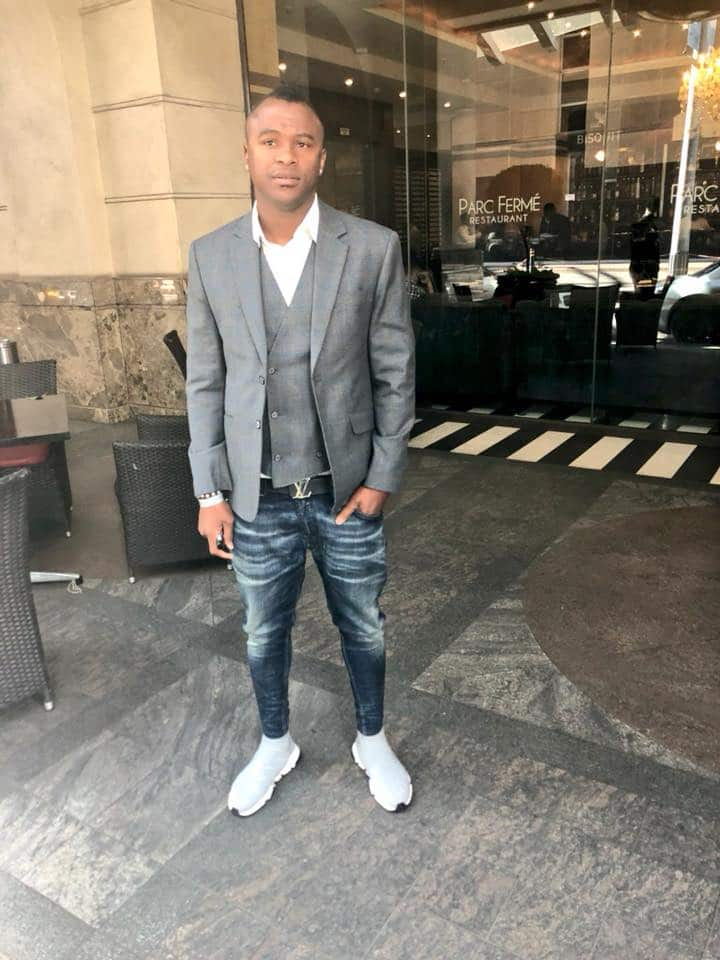 The celebrated footballer began his career in 2000. He played for Disco Makua Academy and Sonas Mpumalanga. Over 2003-2005, Masilela played for Hellenic FC earning 48 caps. During 2005-2007, Peter played for Thanda Royal Zulu F.C. earning 54 caps and scoring 1 goal.
In 2007-2012, he played for Maccabi Haifa F.C. earning 108 caps and scoring 2 goals. In 2011-2012, he played for Getafe C.F. (loan) earning 13 caps and scoring 0 goals. From 2012-, Masilela played for Kaizer Chiefs earning 84 caps and scoring 1 goal.
Peter also played nationally. During 2006-2013, he played for the South Africa national football team scoring 0 goals, with 51 caps.
Tsepo Masilela stats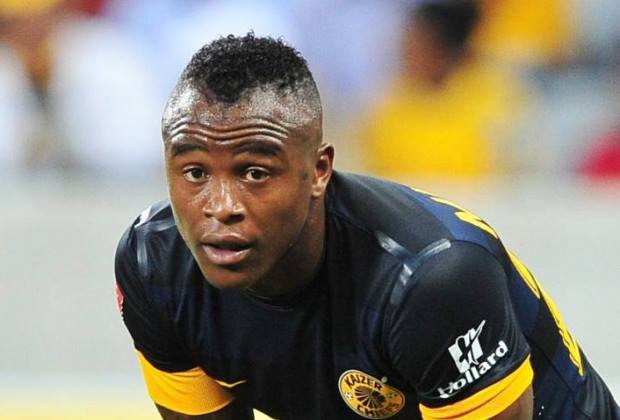 In the season 2017/2018, Tsepo had a playtime of 114 minutes, played two matches, and he did not score any goals. He was replaced in one game. No yellow and red cards.
As from 2011 to 2017, the player's statistics is grey.
However, in 2011/2012, Masilela had a total playtime of 1004 minutes, played 13 matches and scored no goals. The player was fouled 11 times, subbed in twice and also subbed out twice as well. He was benched 4 times and given 10 yellow cards.
In the season 2009/2010, the player had a playtime of 466 minutes, played 6 matches and scored one goal. He was fouled 6 times and subbed in twice. He received 5 yellow cards during this season.
Tsepo Masilela salary and net worth
According to thesquander, Tsepo had an estimated net worth of $1.3 million as of 2018.
Even though there is no concrete information about Tsepo Masilela salary per month, there is no doubt that Peter is a wealthy man. Going by the profession he is in, and what other professional footballers of his status earn, you can estimate that he is raking in big sums.
However, it appears as if he loves to keep his private life out of the public. Until such a time that he shares his true net worth and salary, we can only speculate based on his flashy lifestyle.
Tsepo Masilela cars
According to the pictures posted on his Instagram and Twitter account, he is often seen to look elegant and exude confidence. His look is accompanied by impressive rides that he owns, giving his fans a taste of what it's like to be Tsepo Masilela.
Ferrari 458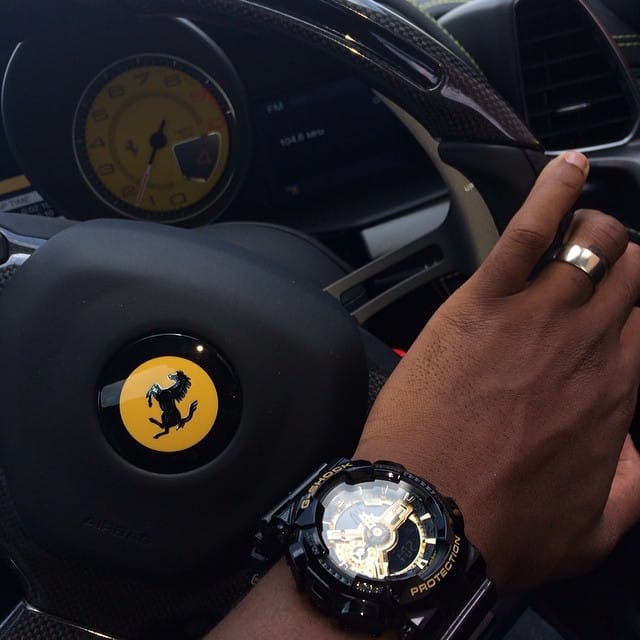 Masilela is seen to drive a stunning yellow Ferrari. His style and flashiness are definitely complimented by this car.
Mercedes SLS AMG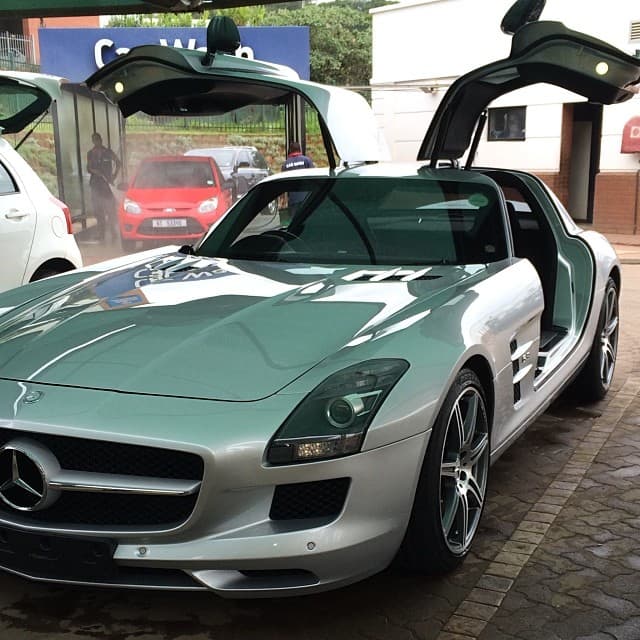 This is a very top-of-the-range sports automobile and Peter can often be seen driving this German sports car. Mercedes is thought to be a key sponsor of this unique player.
Tsepo Masilela house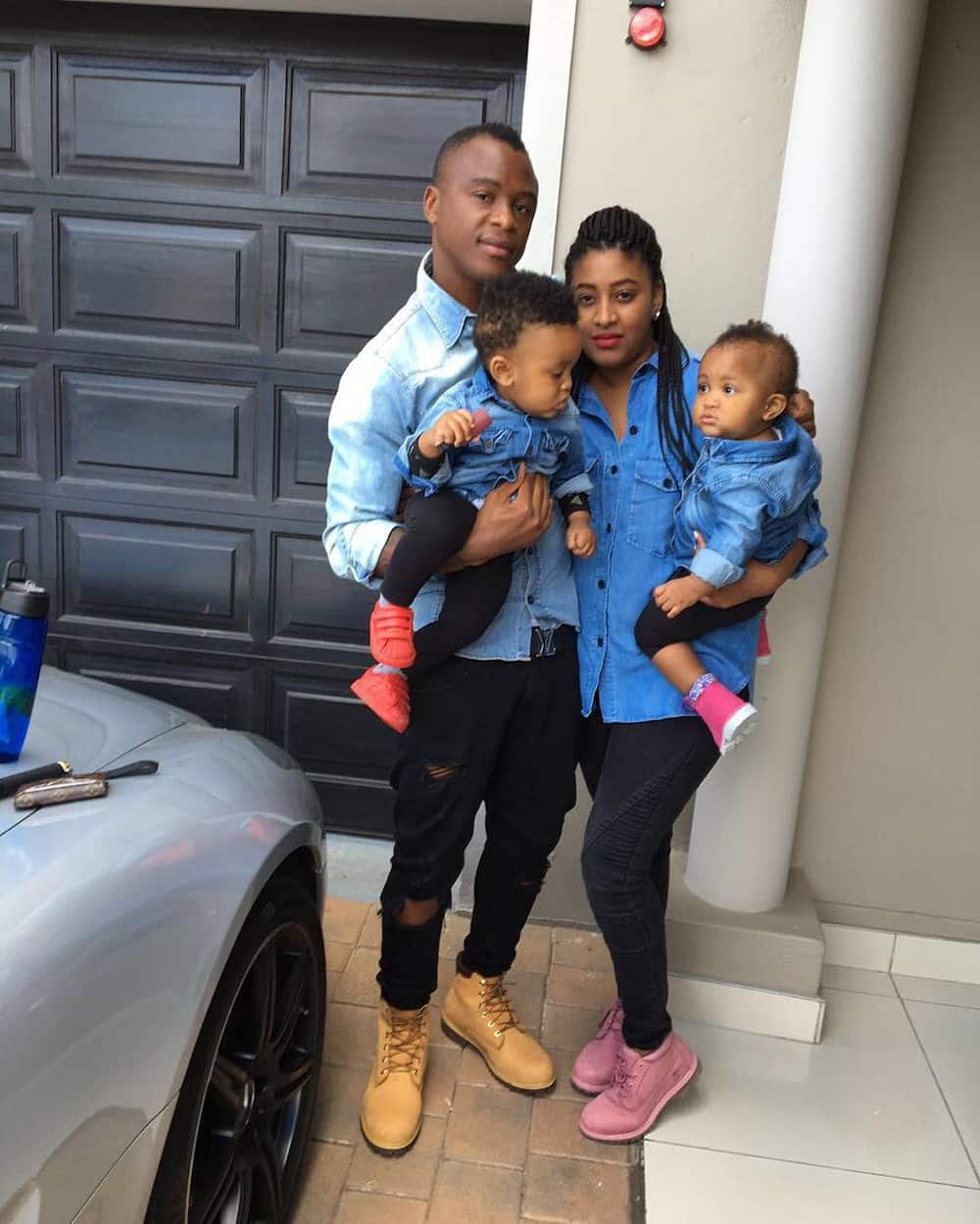 The high flying defender lives lavishly. This can be ascertained by the type of house he has according to his Instagram account. He owns a very beautiful house where he lives with his happy family. Life of a superstar, right!
Tsepo Masilela Instagram
Being a celebrity and all that, Tsepo Masilela has an open yet private life. He has been seen capturing the moments of his family and friends on Instagram. Masilela's Instagram depicts him as someone who has a posh lifestyle and a fun life as well. He also shows off his properties on his Instagram account as well, just like any other celebrity.
Tsepo Masilela current team
Peter was Kaizer Chiefs defender in the past. According to his agent, Mike Makaab, the defender is not practising with Palmeros FC, an ABC Motsepe League Club. Makaab has denied reports indicating that the former Bafana Bafana left-back is training with the less experienced outfit. Mike Makaab spoke to Phakaaathi saying he knows nothing concerning the rumours that Masilela is training with Palmeros.
He is, therefore, not clear about playing for any team currently and remains a free agent.
News
Mike Makaab, Tsepo Masilela's agent, has made things clear with regards to the former Bafana Bafana and Kaizer Chiefs defender. As per the media reports that surfaced early in the week, Masilela is allegedly weighing options of taking a bow from professional football. He, however, refuted the reports. Mike Makaab, an agent of high repute, was asked about the same and he said that the media and people, in general, misquoted him. He explained,
I was quoted out of context. No decision has been made by Tsepo," said Makaab"Tsepo has not made any decision regarding his immediate future.
Mike Makaab is responsible for Peter's affairs at ProSport International.
Despite the fact that there is no concrete evidence on when the seasoned player, Masilela will make a come back into the field, fans hold their breath in anticipation for his eventual return.
Tsepo Masilela is a talented young footballer who has a successful career, as well as social life. He is thought to be looked upon by many young people because of his achievements. He also has a trail of fans to cheer him up.
READ ALSO: