Bongani Khumalo is a notable Soccer player in South Africa. As a center-back player, he made his professional debut in 2005 after he joined the AmaTuks where he made fifty appearances with four celebrated goals. Because he was born outside South Africa, he became the third player who would play for Bafana Bafana. But how did he start? What clubs has he played for so far, and what other information are worth finding out about him? You should read this article to discover interesting facts about him.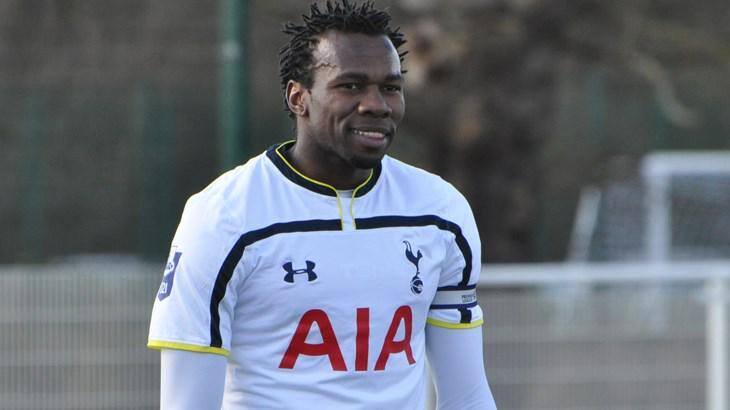 Although he was born in Swaziland, his early days were spent in Pretoria, and that is because his father relocated to South Africa. His late father used to be a language lecturer at the University of South Africa while his mother was a teacher. While Bongani stayed in Pretoria, he eventually studied at the University of Pretoria for a degree and at the same time pursued a career in professional football. However, unfortunately for him, because of a need to move to England, he had to put his studies on a hold.
Bongani Khumalo biography
The Manzini-born Bongani Khumalo is one of the South African professional footballers who have made a name in the country and beyond. He is best known for his center-back playing position for South Africa and SuperSport United. His passion for football was ignited when his late father started taking him to watch matches at a tender age at the stadium or on television.
READ ALSO: Caster Semenya biography: age, married, wife, house and net worth
Tracing the early days of his football career, while studying at the Arcadia Shepherds academy which was where he graduated, he was given to playing football during those periods. Then, in 2005, he signed for the University of Pretoria where he spent two seasons and also played in the National First Division.
While he was there, he made 50 appearances and also scored four goals. At that time as well, some South African Premier Division sides became interested in him, and by 2007, he had his big breakthrough when the Absa Premiership season started. This was when he signed a deal for SuperSport United. After he arrived at SuperSport United, in less than no time, he showed forth his skills and established himself as a key player. Consequently, he landed a position as the club's captain and assisted the club in three consecutive Premier Division for three seasons.
Based on the leadership role that he assumed, when he was only 23 years old, he broke a record and became the youngest player ever who would lift the league title. As if that was all, at the international level, Khumalo became a part of the 2009 Confederations Cup South African squad as well as in the 2010 FIFA World Cup. And interestingly, 21 minutes after they started playing against France, he scored his first goal which walked them into finishing their World Cup campaign win with a 2–1 score.
Bongani Khumalo age
How old is Bongani Khumalo? The star-player was given birth on the 6th of January, 1987, which makes him to be presently 32 years of age.
READ ALSO: Romeo Kumalo biography: Age, children, wife, education, house, contact details and net worth
Bongani Khumalo measurements
In terms of weight, Bongani is 80 kg, and he is 1.88 m high.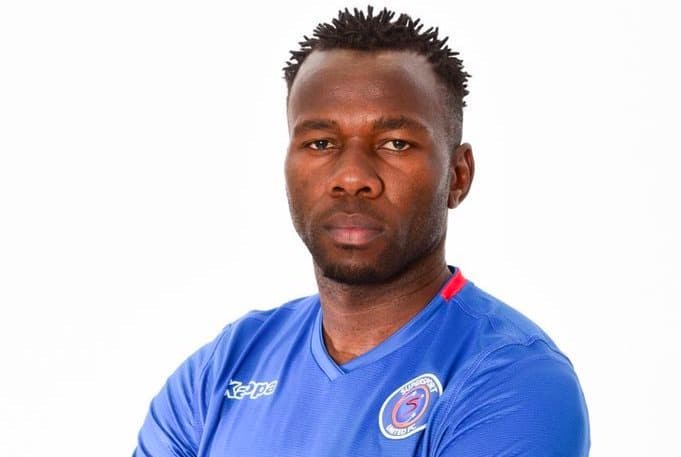 Bongani Khumalo Tottenham
There was an announcement of Khumalo joining Tottenham Hotspur after he made a successful trial in September 2010. Subject to a fee of £1.5 million work permit, everything about his transfer got completed on the 7th of January, 2011. But despite his move, it was unfortunate that he did not make any competitive appearance for them in the four and a half years that he spent with the club before he eventually left in 2015.
However, while he was commenting on this, he said,
"That move was the highlight of my career, even though I have had a number of them in my life... I grew as a player and, generally, as a man in this world. I went to Spurs quite a very young guy and, obviously, at the same time, quite raw as well".
Khumalo admitted that he did not have every attribute and mentality that was needed to play European games.
Therefore, while he was being loaned to other clubs, he counted it as a part of the processes which he needed to go through in order to garner better understanding of the game. Then, according to him, even though he loved to remain at Tottenham Hotspur, at least, to fight for his place, Bongani said:
"The thinking behind the loan moves was for me to come back stronger and have that chance to challenge for a place in the team".
Bongani Khumalo stats
As published on Wikipedia, the number of times that Bongani has made appearances, and the goals which he scored are enumerated below:
Between 2005 and 2007, he played for AmaTuks and made 50 appearances with four goals.
From 2007 to 2010, he played for SuperSport United and made 81 appearances with eight goals. Then, from 2015 to 2016, he made nine appearances with no goals. However, since he joined again in 2018, he has made four appearances so far with a goal recorded to his name.
When he joined Tottenham Hotspur between 2011 and 2015, he made no appearance, but when Preston North End loaned him in 2011, he made six appearances. Khumalo again made four appearances when Reading loaned him between 2011 and 2012.
More so, when PAOK loaned him between 2012 and 2013, he made 22 appearances, and another 30 appearances with a goal when he got loaned by Doncaster Rovers between 2013 and 2014. While he was on another loan to Colchester United in 2015, he made ten appearances with no single goal.
Then, when Khumalo played for Bidvest Wits between 2016 and 2018, he made a total of 43 appearances with three goals.
READ ALSO: Angus Buchan biography: Age, family, books, quotes, house and net worth
Bongani Khumalo current team
Bongani presently plays for SuperSport United F.C. as number 3 which is the defence position.
Bongani Khumalo salary and net worth
Going by how much Bongani Khumalo earns every month, there is no information published yet by authorities like Forbes magazine. However, we can be sure that for a player like Bongani with a wealth of experience, he must be one of the well-payed players in the country.
Bongani Khumalo Instagram
Unfortunately, there are lots of Instagram accounts with the name Bongani Khumalo and so, it makes it a little challenging to say exactly which is the star player Khumalo's official Instagram account.
The 32 years old hard working Bongani Khumalo is much appreciated for his defensive role which he has consistently performed. No doubt, this could be one of the reasons why different football clubs became interested in him and had to loan him to enable them to achieve significant results. Then, with the exceptional ability that he portrays when it comes to organising the defence, he has become an outstanding defender with great values worth emulating.
READ ALSO: Dan Patlansky biography: age, sister, wife, guitar, songs, and albums