Damian de Allende is a rugby player from South Africa. He is known for representing the South Africa national team on the international, and on the club level, he has a contract with the Panasonic Wild Knights in Japan's Top League where he is normally deployed as a wing or a center. The athlete is also part of the Super Rugby where he represents the Stormers.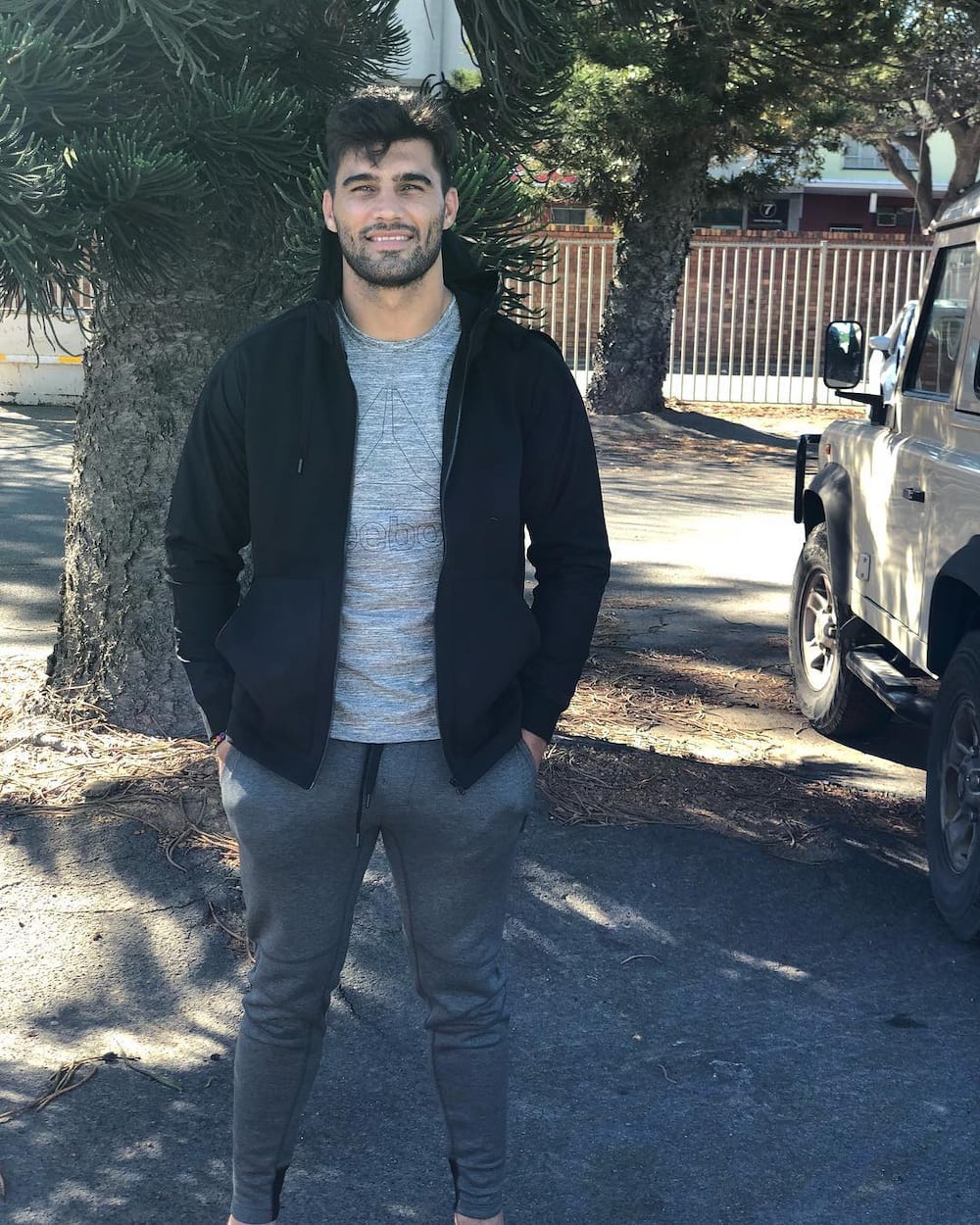 How old is Damian de Allende? He is 27 now. Damian spent his earlier career days (between 2010 and 2012) in Western Province where he briefly represented the Ikey Tigers. In the course of his career, he has played alongside the likes of Jean de Villiers and Dylan Leyds. What nationality is Damian de Allende? How tall is Damian de Allende? Read on for more details on the life story of this South African player that is making us proud locally and internationally.
READ ALSO: Aaron Mokoena biography: age, measurements, wife, current job, stats, salary, foundation, cars and net worth
Damian de Allende profile summary
Full name: Damian de Allende
Date of birth: 25th November 1991
Place of birth: Cape Town, South Africa
Nationality: South African
Damian de Allende age: Will be turning 28 years old later in 2019
Damian de Allende Instagram: @damiandeallende
Damian de Allende Facebook: @Damian De Allende
Damian de Allende Twitter: @Doogz
Relationship status: Single
Damian de Allende height: 1.89 m (6 feet 2.5 inches)
Damian de Allende weight: 101 kg (223 pounds)
Occupation: Rugby player
Famous for: Playing for the South African national rugby team
Damian de Allende biography
Who are Damian de Allende parents? What is Damian de Allende race? The renowned athlete's mother is Beverly de Allende while Damian de Allende father is Tony de Allende. With regards to race, Damian is white, this information having been clarified by the dad during a 2015 race debacle surrounding the rugby player. Tony stated that the family is white with Spanish origin, which is why Damien has a dark complexion. According to his education, Damian joined Milnerton High School and then proceeded to the University of Cape Town.
Career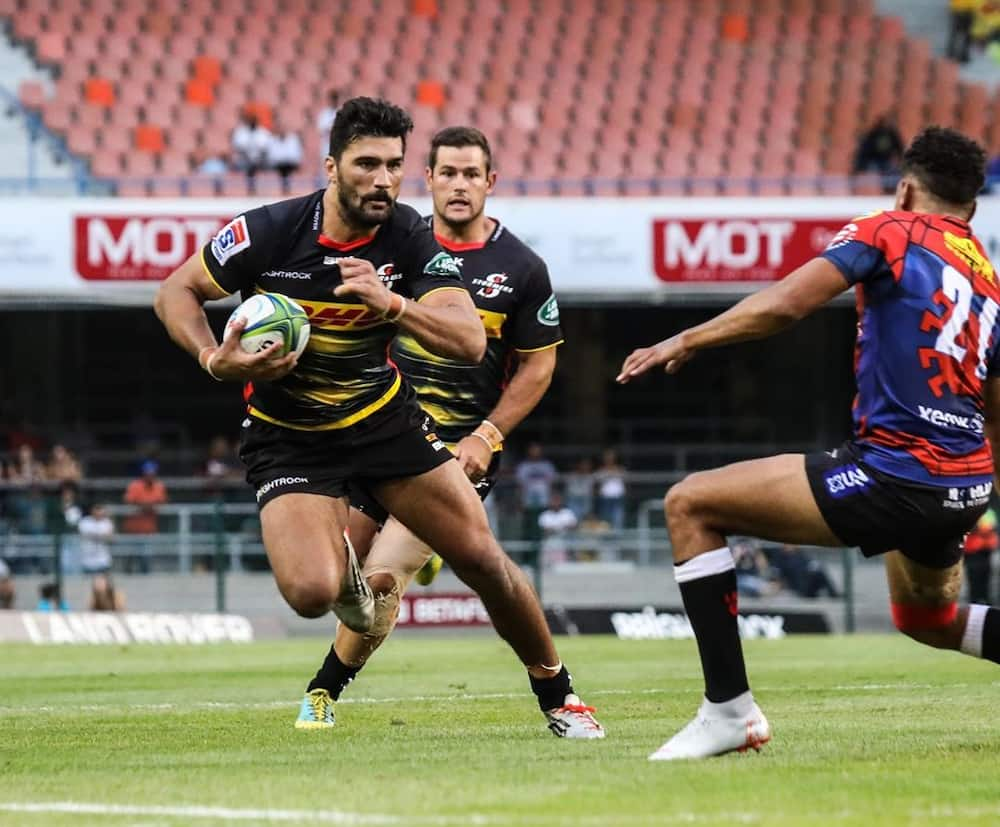 The well-built athlete made his first team appearance in 2012 while representing Western Province in the Vodacom Cup where they played Pampas XV. However, like most starters, he only made three appearances and scored a single try during that campaign.
Damian signed his first professional contract for a senior team in 2013 with the Stormers and Western Province. He stayed with Western Province until 2018 and with the Stormers until this year. With the two teams, young Allende made 91 appearances with the Stormers and scored 75 points. In comparison, he made only 27 appearances and scored 30 points with Western Province.
Alongside the two teams, the talented athlete joined Kintetsu Liners of Japan where he stayed from 2015 to 2017. This was not the best period of his career as he only made four appearances and scored a measly five points. Following that, Damian joined his current team, Panasonic Wild Knights.
Internationally, Damian received a call to the Springboks just before the 2014 mid-year rugby union tests. He made the final squad but had to pull out because of a medial knee ligament injury. However, Allende was called up again for the Rugby Championship in 2014 where he made the starting line-up against Argentina.
Damian was back again in 2015 for the match between the Springboks and the World XV where he scored two tries. He made an impact in that game because he earned the praise of Robbie Deans, the former Australian coach. 2017 was a tricky year because Mr. Allende was red-carded controversially against New Zealand for a late tackle. He was not suspended but the Boks lost 25-24.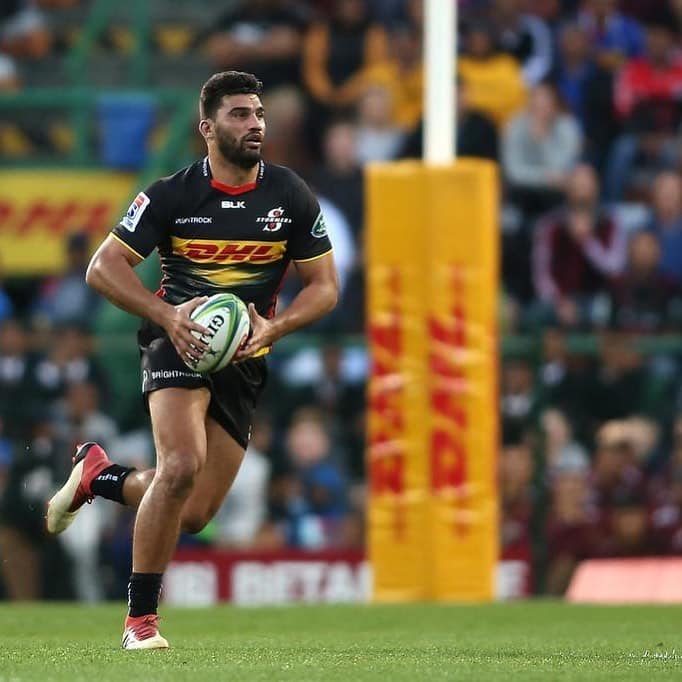 Damian de Allende salary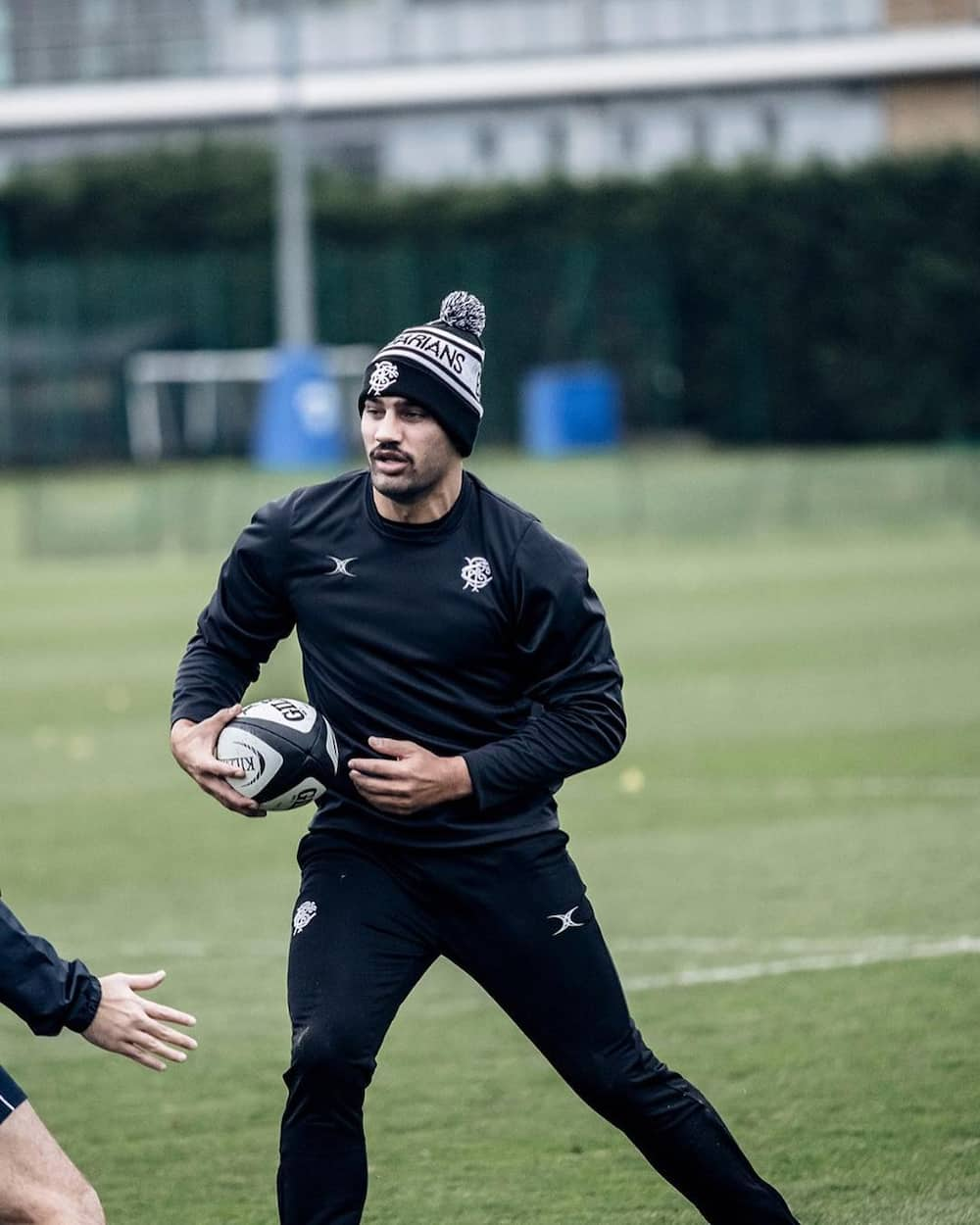 Damian's main source of income is from playing rugby. Presently, his net worth is estimated anywhere between $100,000 and $1 million.
Damian de Allende stats
With the Springboks, de Allende has the following stats.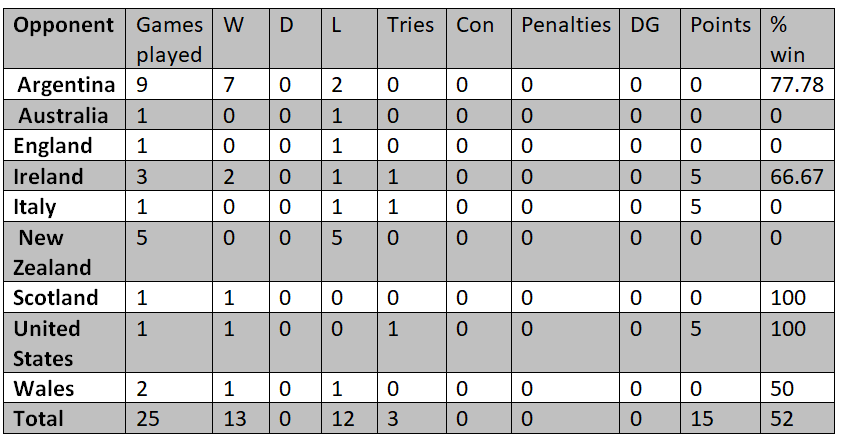 The following are Damian's Super Rugby stats as of June 2015.

Note:
W: Matches Won,
D: Matches Drawn,
L: Matches Lost,
Con: Conversions,
DG: Drop Goals,
Yel: Yellow cards received,
Sub: Substitute appearances.
With all the good looks, well-built body, and success, who is Damian de Allende wife? Details about Damien's personal life are rather scarce. However, most sources and indications suggest that he is most likely single.
Damian de Allende latest news
In recent news, ahead of Saturday's Springboks vs. New Zealand Rugby World Cup 2019 opener, Damian has expressed mixed-feelings about All Black Sonny Bill Williams, his old foe with whom he is set to face. Damian has made it clear that it will not make things easy for Sonny Bill. Damien will put on the No 12 jersey during the match.
READ ALSO: Bongani Khumalo biography: age, measurements, Tottenham, interview, current team, stats, salary and net worth
Damian de Allende is truly a talented rugby player as confirmed by his stats and career journey. We wish him as well as the Springboks all the best in Saturday's match.
READ ALSO: