Gail Mabalane biography: age, daughter, husband, wedding dress, parents, modelling career, Idols, Netflix and Instagram
Born and bred in Kimberley, South Africa, the beautiful and very talented Gail Nkoane Mabalane has risen to become a successful model, actress, singer, social influencer, and philanthropist. She is best known for her appearances in shows such as Idols South Africa, The Wild, Generations, and many more. On top of this, she has also modelled for renowned magazines such as Cosmopolitan. Read on to find out more about the vibrant life of this South African star, from her modelling to her acting, motherhood, marriage life, and much more.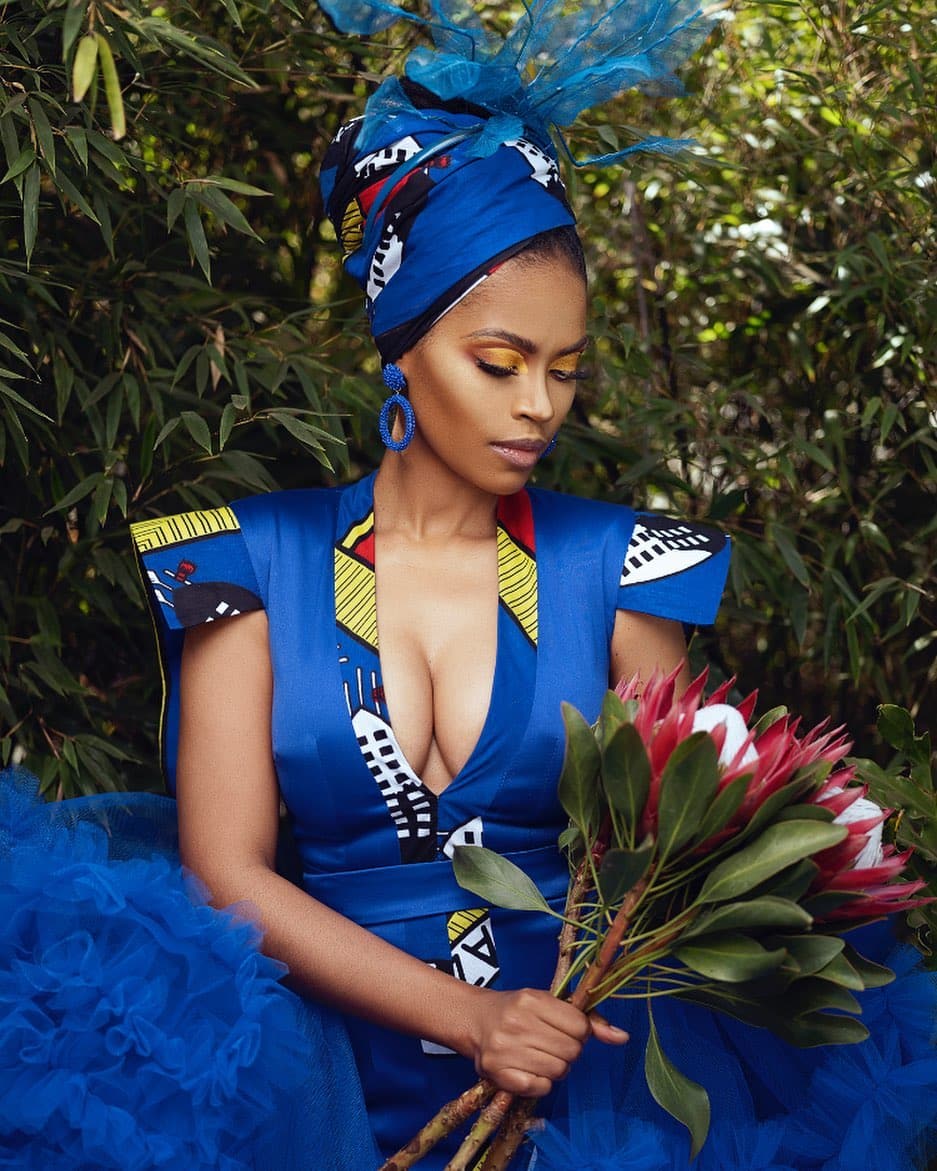 In this article, we will strive to give you all the information about Gail Mabalane that you want to know. Here, you will find information about her early life, why she chose the career that she picked, her husband, children, and much more.
Gail Mabalane profile summary
Full name: Gail Nkoane Mabalane
Date of birth: 27 December 1984
Place of birth: Kimberley, Northern Cape, South Africa
Gail Mabalane age: 36 years old as of 2020
Marital status: Married
Occupation: Actress, model, entrepreneur, philanthropist, singer, socialite
Gail Mabalane Instagram: gail_mabalane
Twitter: GailMabalane
Gail Mabalane early life
Gail Mabalane age will be 36 in a few days, as she was born on the 27th of December, 1984. It was a home of three children, and Gail was the middle child. Her brother, Craig Nkoane, passed on in an electrical accident in 2006. She also has a sister, Denise Nkoane.
Gail Nkoane parents supported her in her career early on in her life. It was her mother who admitted her to her first fashion show, which was called "Miss Tinkerbell." She says in an interview with Anele that she got her drive, passion, and balance from her mum, and she hopes that she can inspire her children to learn from her as her mum did before.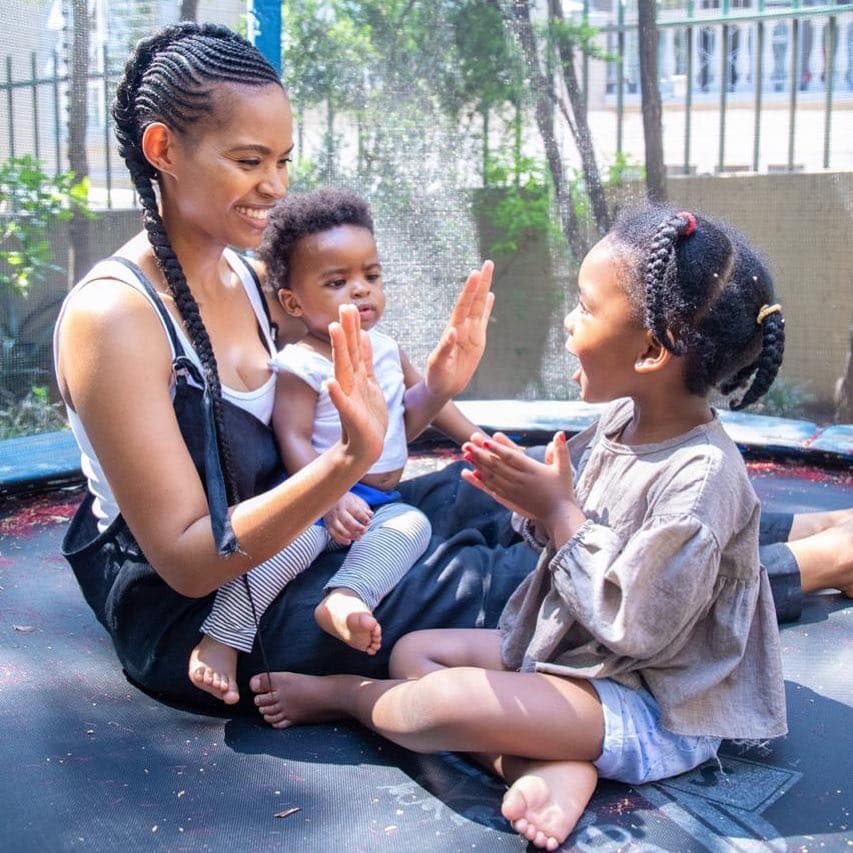 Gail Mbalane career
Her breakthrough came in 2001 when she was a Top 5 Finalist in the Miss Teen South Africa. Later that year, she was crowned Miss Kaizer Chiefs Africa. She noted in an interview that the football team has not crowned another lady to date. So, technically, we can say that she still holds the title. She was also First Runners up in 'The Miss Black Like Me Competition'.
Gail Nkoane released her debut album early on, but her opportunity to shine came in 2010 when she auditioned for the Sixth Season of Idols South Africa. She did well for herself and was among the Top 14 finalists, but she was eliminated after performing P!nk's hit song, "Please don't leave me."
Gail Malabane acting career
Soon after she was cast in her first feature film, "Zion," an African dance movie, her advancements in her career just kept growing every day. In 2011 up to 2013, she got a leading role as Lelo Sedibe in the M-Net Soap "The Wild", where she played the role of a passionate and sexy Fashion Editor.
She graced the stage with performers such as Connie Ferguson, Clementine Mosimane, the gorgeous Minnie Dlamini, and many more talented actors and actresses from eTV. eTV Gail Nkoane Mabalane was soon a household name. Her beauty and ability to make any role her own continued to open doors for her.
In 2013, she joined the "Rockville" cast as Vicky. The show was produced by Connie and her husband, Shona Ferguson, and it aired on Mzansi Magic.
The same year she was announced as the Face of "Inecto Plus," the leading ethnic hair dye seller in South Africa. A year earlier, she had been announced as the first South African Face of the International Beauty Brand "Olay." 2013 was a busy year as eTV nominated Gail Mabalane twice in the YOU Spectacular Awards. The first was "Sexiest Woman" and the second nomination was "Favorite couple" alongside her love, Kabelo Mabalane.
Yes, Gail Nkoane Mabalane is so young for all that she has accomplished!
Gail Mabalane modelling career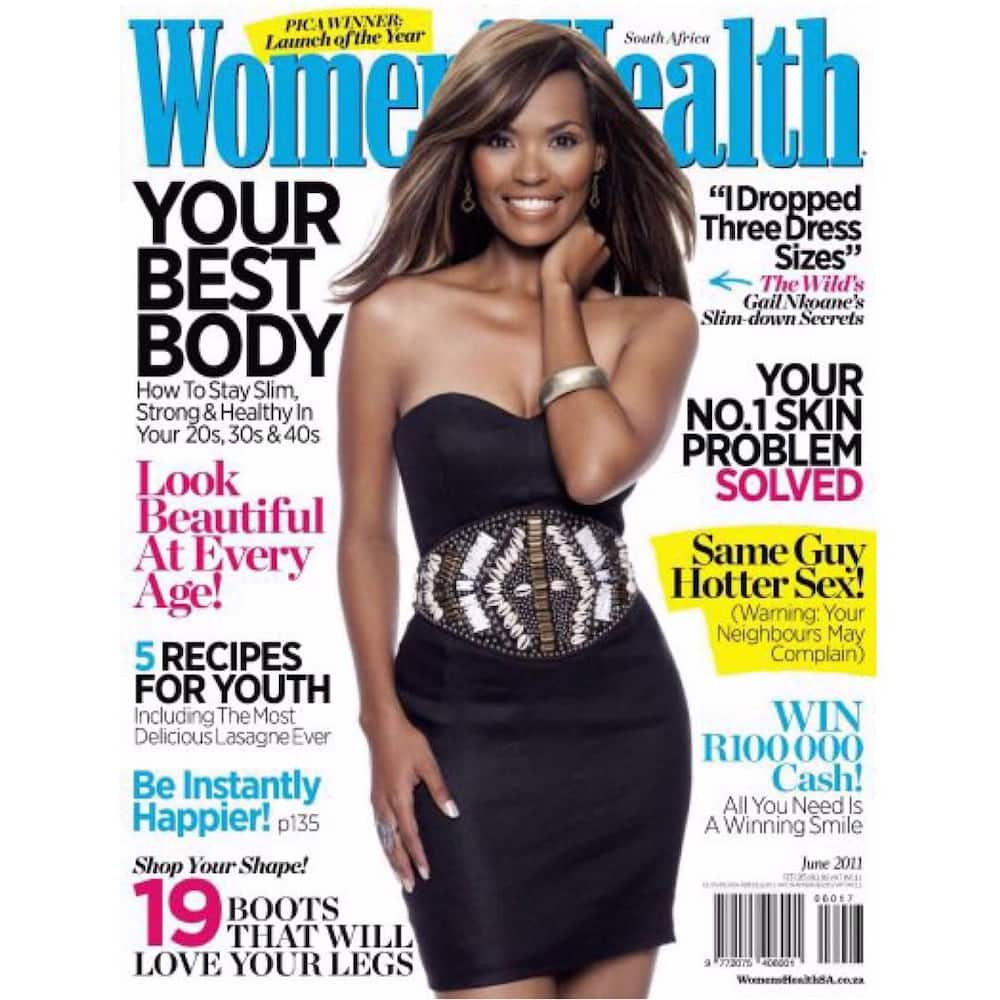 Her modelling career has been glamourous, having graced the covers and pages of top-shelf publications such as Cosmopolitan, Women's Health, Marie-Claire, Grazia, among others. You can check out some of the cover appearances like Women's Health in the Gail Mabalane Instagram account.
Her audience continued to grow in number, gaining an international following thanks to new opportunities and her captivating performances. In August 2015, she played the leading role of "Stella" in the TV series "The Road." Mzansi Magic broadcasted the telenovela.
This year saw her penetrating the mass market by appearing in the beloved soapie "Generations," as Sarah Westbrook. Gail also got a part as Cassandra Mabandla in the popular show "Greed and Desire," where she continued to wow her audiences. She also played as Kelebogile in the TV series Imposter. Below is a picture of her doing what she does best.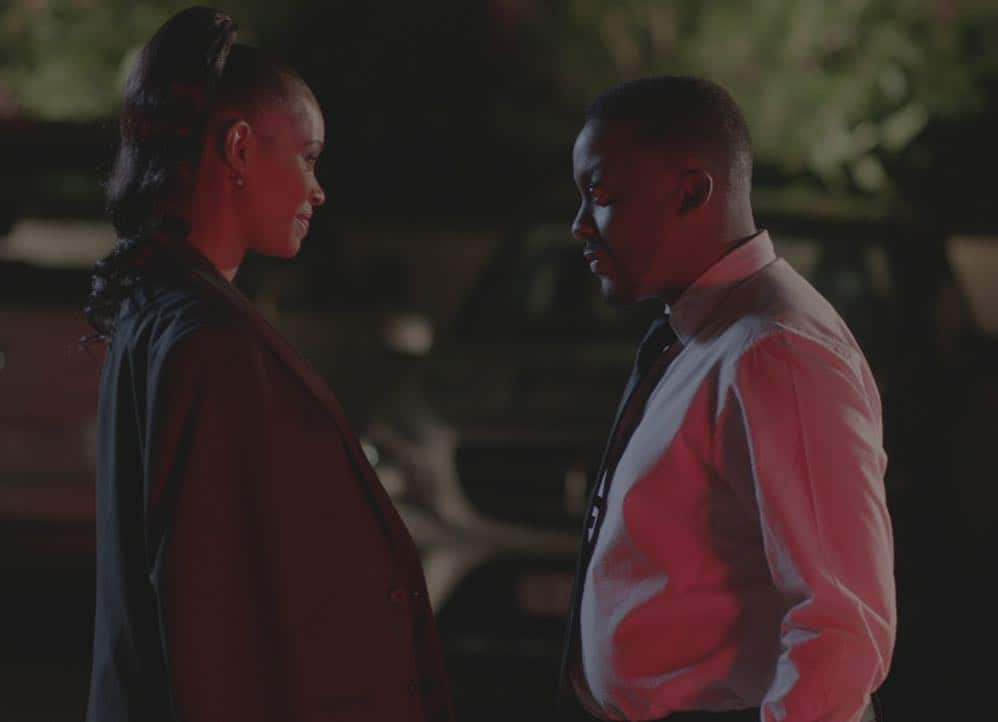 Gail Mabalane Netflix
Things seem to be getting better for Gail. Netflix cast her in their second African original series, "Blood and Water." The story follows Puleng Khumalo played by Ama Qamata who continues to investigate the cold case of her older sister, who was abducted at birth. The show will be directed by the award-winning Nosipho Dumisa and produced by Gambit Films. Sello Maake (The river, Scandal, Generations), Ryle De Morny (Top Billing), and Arno Greef (Binnelanders) will be joining Gail.
Gail's ambition knows no bounds. She is also an entrepreneur and runs her own events management company that she used to manage with her father before he passed on in late 2013.
Gail Mabalane husband and children
Gail needs to keep in shape to be a model who is fit for the camera; hence, she does a whole lot of training in the gym and outside. As iron sharpens iron, her hubby, Kabelo, recently opened a gym and wellness centre called Kumo Life.
Gail knew of Kabelo through her brother's love of Kwaito Music. Check out one of Kabelo Mabalane songs from YouTube.
They met at a mutual friend's house who used to host a home cell where people in the entertainment industry would meet and encourage each other through sharing experiences and tips.
She hesitated to come for the homegroup because she had one just like it, but her friend insisted that she should join them. Thanks to all this, Kabelo jokes that his wife was home delivered. He soon got her number, and they ended up dating in secret to protect their budding relationship.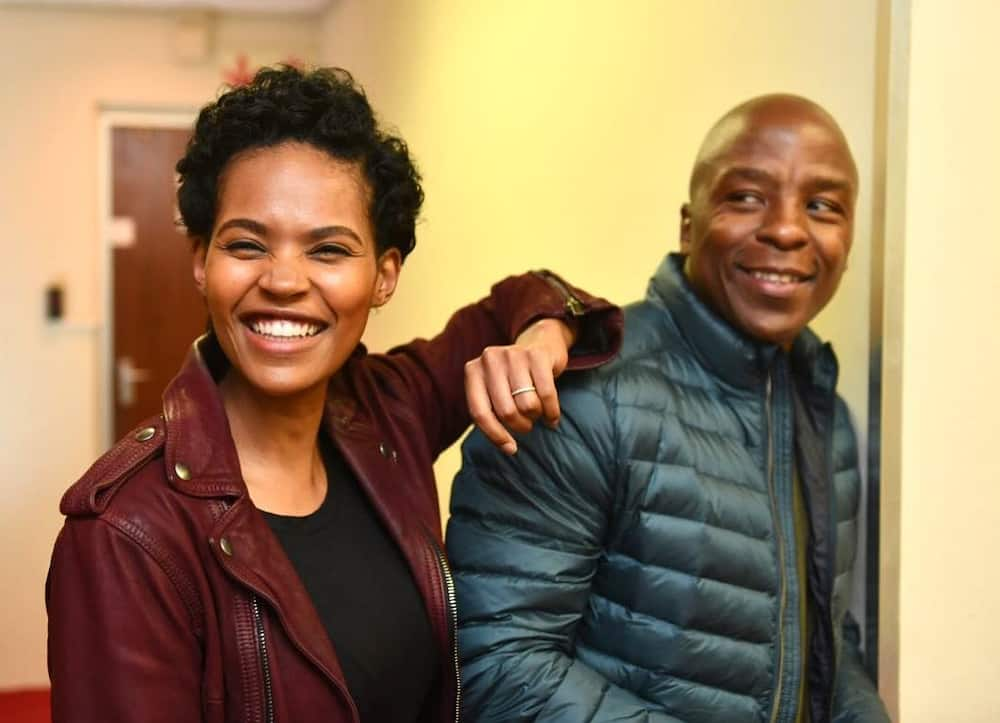 They only let the cat out of the bag when they were getting married. The wedding was classy and vintage. Here is a sample of their wedding pictures. They show Kabelo Mabalane wife adorning her heavenly white wedding dress while the dapper groom looks on in his well-tailored tux.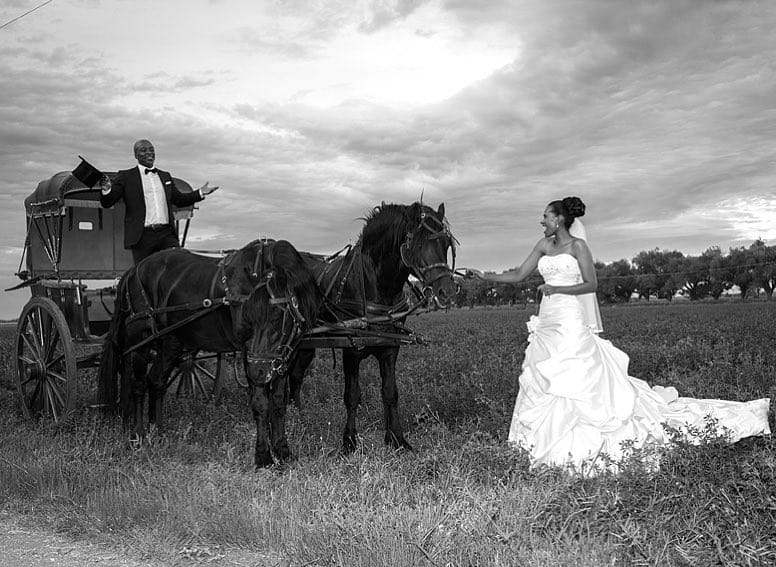 Kabelo Mabalane and Gail Nkoane tied the knot in February 2013 in a private ceremony. They had their first daughter, Zoe Leano, on the 28th of March 2015. We cannot get enough of Zoe Mabalane Instagram pictures below.
Khumo, Gail Mabalane second baby, was born in 2018. Here we can see the adventurous Khumo making a break for it and crawling away from the family photo.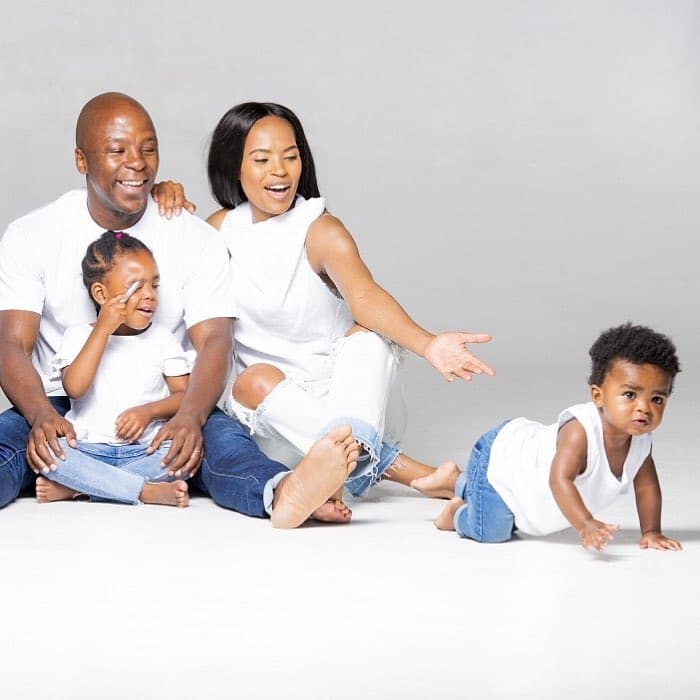 Gail is a mother of two, yet she has a physique that is to die for. She has been in shape after giving birth, making her the envy of many ladies while at the same time being the definition of wife goals to the single guys out there.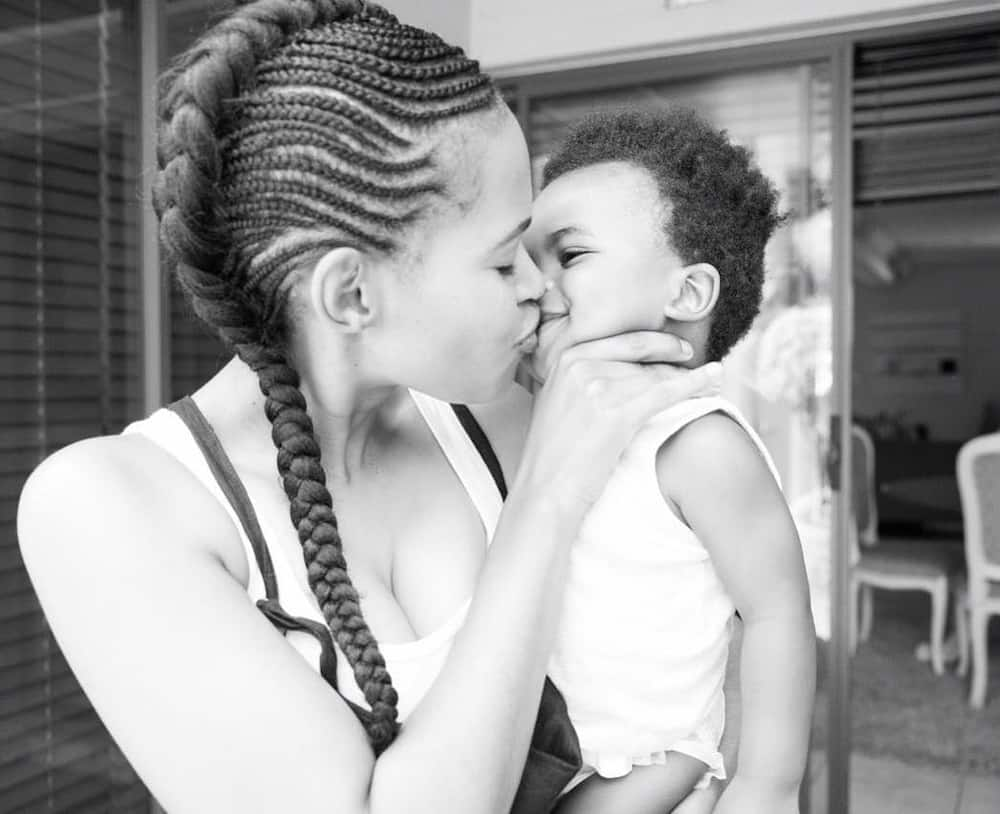 When being interviewed about his marriage by Khanyi Mbau on Katch It with Khanyi, Kabelo said that the secret to their success is keeping things interesting. He adds that sometimes guys and girls let themselves go but still demand love from their partners.
"I think it's important that I do the things that make my wife fall in love with me, and vice-versa. "
He says that his wife is a mirror of who he is. Sometimes that is good, and sometimes it is challenging, but marriage is an institution to make people better. The couple is among the famous South African couples that have stood the test of time like others such as Romeo and Basetsana Kumalo who have been together for over 15 years.
There you have it, all you need to know about Gail Mabalane, one of the most beautiful women in Mzansi. Despite this, there is much more to her than her looks. She is a brilliant lady who can wear many hats.
Source: Briefly.co.za