Slindile Nodangala bio: age, children, partner, family, Rhythm City, Instagram
Slindile Nodangala has been in South Africa's acting industry for over three decades. She has travelled to Shanghai, China, Beirut, Taipei, Scandinavia, Beijing, and Malaysia, and has also interacted with royalties like the Prince of Jordan, Prince Charles, and Prince Edward. The Generations actress, Mam' Ruby (the sassy shebeen queen), became famous because of her signature look, which comprises red lipstick, big afros, and flashy plastic jewellery.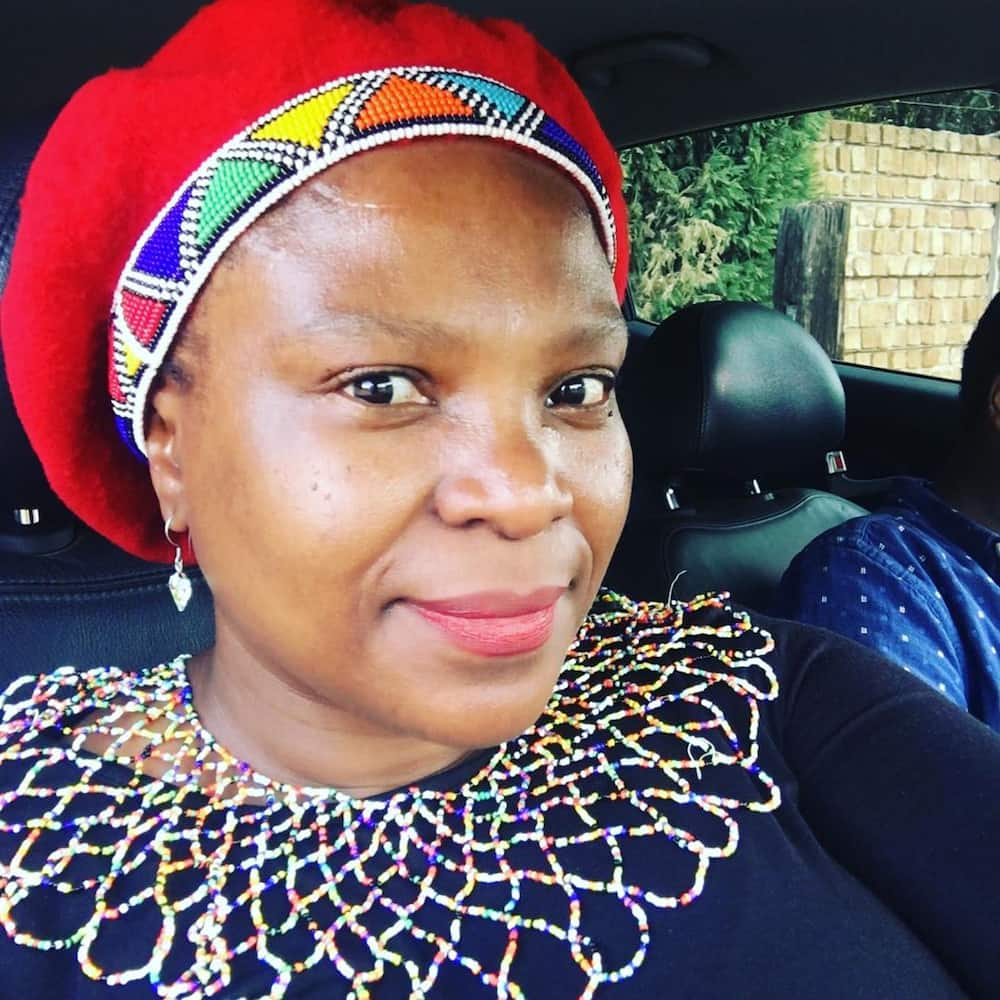 She looked forward to becoming a nurse or Zulu police officer, but her destiny as an actress had its way. When she was fresh in the industry in 1989, she was paid R40 per week. The actress has once relied on the support of her family and friends for almost eight months because did not get a job. In her career, she has faced many scandals, including allegations that she bought sex from a co-actor and her love for younger men. The actress is a proud LGBT member.
Slindile Nodangala profile summary
Full name: Slindile Nodangala
Date of birth: 23rd June 1972
Age: 47 years
Career: Actress and singer
Nationality: South African
Slindile Nodangala Instagram: nodangala4
Slindile Nodangala biography
Slindile Nodangala age is 47 years now. She was born in South Africa on 23rd June 1972. In 1994 and 1995, she was a backup singer for Stimela. She has also been a backup vocalist for Rebecca Malope, Lucky Dube, and Sophie Mgcina. In the theatres, she featured in different plays like Mfowethu, On My Birthday, We Can, Homegirls, Stepping Out, Not with My Gun, and Newton. In 2008, she starred in the movie Izulu lami and The Lion King musical.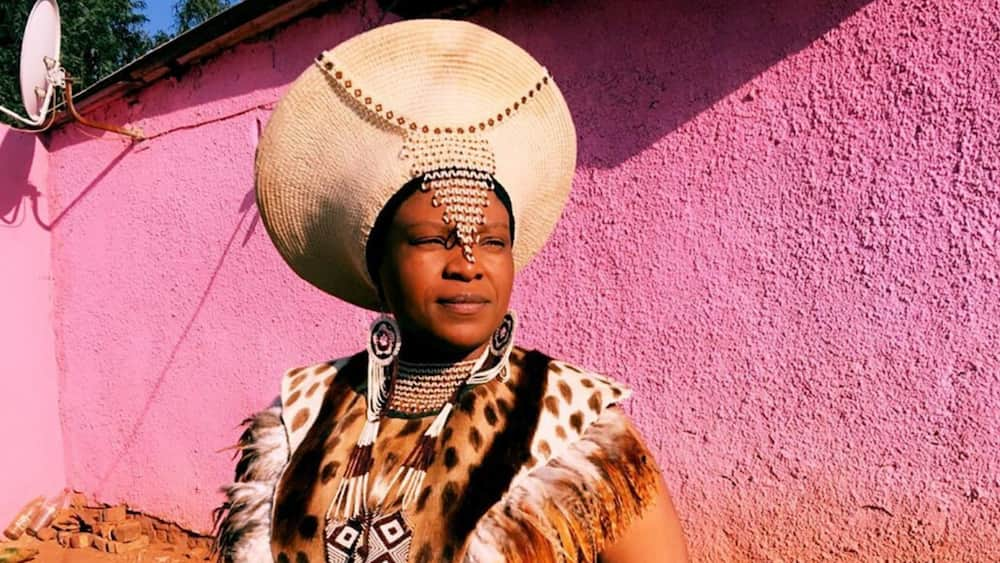 She acted as Ruby Dikobe, the daughter of Sompisi, on Generations Season 1. She joined the series in June 2011. She was fired from the show in 2014 along with Menzi Ngubane' Sophie Ndaba, Katlego Danke, and other actors because they demanded better pay rates. Rumours had it that Mam' Ruby begged to be re-hired on Generations in 2016. She refuted the claims when she said,
This is sad and pathetic shame. I think they thought we will never work again' no one would ever hire us, and we would come back crawling. When I joined that show, I had been in the industry for 20 years and had done bigger' and better shows.
Slindile Nodangala Rhythm City played the character, Blossom. She has also appeared in the following television productions as:
Melo in Skwizas Season 4 and 5
Beauty in Lock Down Season 1, 2, and 3
Thando in Rings of Lies Season 1 and 2
Khayakazi in It's Complicated Season 2
Zodwa in The Queen Season 1
Matron in Ya Lia Season 1
Slindile in Zabalaza Season 3
Joyce Marawa in Sokhulu & Partners Season3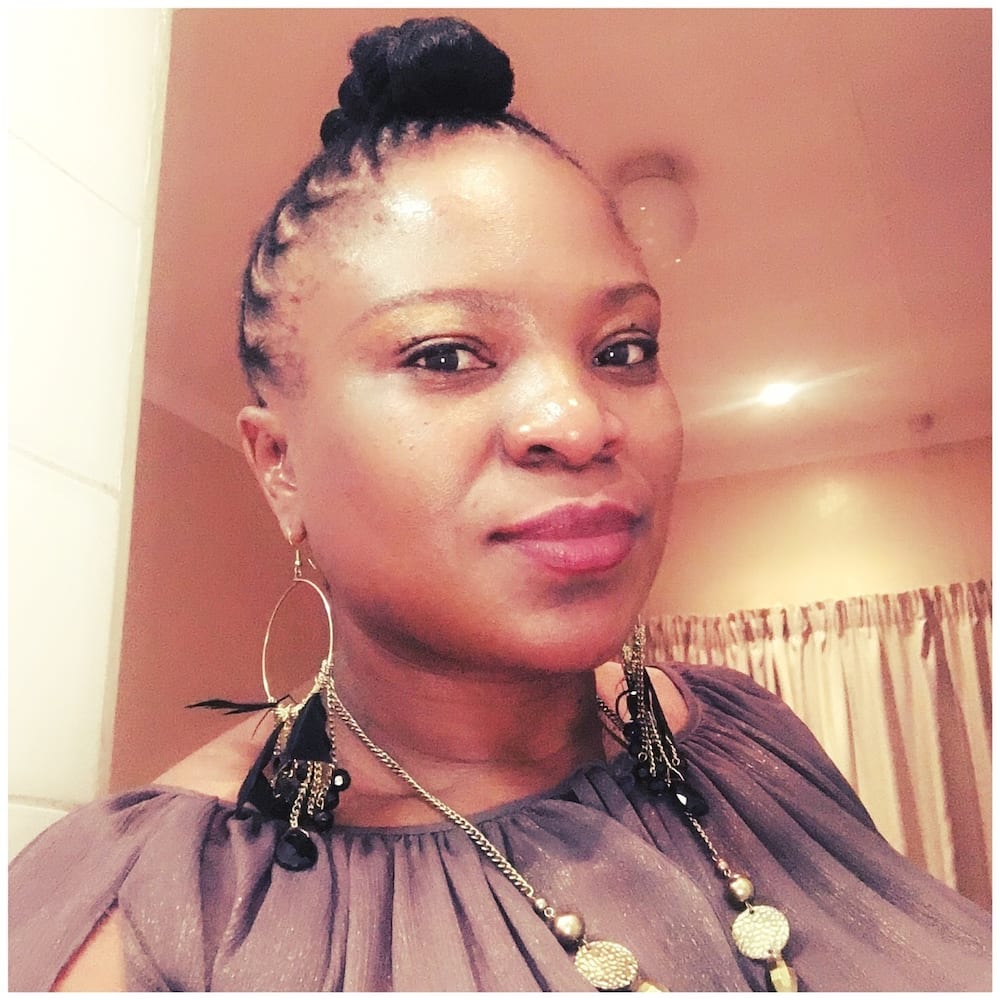 READ ALSO: Pearl Thusi comes out swinging for Zozibini Tunzi: #HANDSOFFZOZI
Slindile Nodangala family
The star was raised by her grandmother in Durban and loved being in the church choir when she was growing up. Her grandmother passed away in 1997. She has older siblings and two children. One was born in 1996, and she had the second one in 2001.
You will love the various flavoгrs of this 48pc Infused Tea. Spending time with loved ones is the best feeling in the world. Share a cup of quality tea as you enjoy each other's company.
Slindile Nodangala loves younger men
In 2014, she grabbed Khuzani on stage during a show in Clermont, Durban, and kissed him. She was 42 years, and he was 25 years old at that time. Later, Khuzani stated that he did not like falling in love with older ladies. Some of the people in the audience applauded her actions, but others were not impressed because the audience included children.
The complicated love life of Slindile Nodangala daughter
Katlego Danke played the role of Dineo, Mam' Ruby's daughter. She had a baffling love story whereby she left the son to be with his father. Her mother was always meddling in her love life. Learn more about the life of Katlego Danke. Watch her on Gomora as she plays alongside Vusi Kunene.
Did Slindile Nodangala sleep with her ex-son-in-law?
On the screen, Mam' Ruby had one night stand with Kenneth, her former son-in-law. Her fans took the scene seriously. They swore in front of her at a funeral after spotting her.
Who killed Slindile Nodangala husband?
Fans were taken aback when Slindile Nodangala son killed her husband on Generations. One of the fans twitted,
Slindile Nodangala!!! WHAT AN ACTOR. The scene where her son killed her husband.
READ ALSO: Prince Kaybee promises to donate cash and food parcels for Covid-19
What led to Slindile Nodangala weight loss?
She shed off so much weight after leaving Generations. Although she looked young and pretty, her fans were worried about her. The actress explained that she lost weight because a car crash injured her leg severely. She recovered after spending three months in the hospital.
The sex scandal that involved Slindile Nodangala and Menzi Ngubane
Gossips went viral about how she paid Menzi Ngubane for sexual favours. According to claims from her neighbours, Slindile Nodangala partner was excellent in bed because the couple was noisy when at making love. She prayed and fasted to get a man who would satisfy her sexual needs. A fake eNCA account reported the death of Menzi Ngubane. His wife refuted the claims that he was critically ill.
Buy a Personalized Message Hard Drive that has Slindile Nodangala's photo. You can also request the one that has an image or words of your choice. This 1TB external hard drive is compatible with USB 3.0 and USB 2.0. It also comes with a free USB 3.0 cable.
Slindile Nodangala shows her beautiful heart at a funeral
Her co-actor on Generations, Sompisi (Tiki Nxumlo), passed away in 2015. Tiki Nxumlo's family was left in despair during the funeral at Lamontville community hall in Durban because KZN refused to honour their promise to sponsor the event. Mam' Ruby answered their call for help when they contacted her by providing food for the mourners.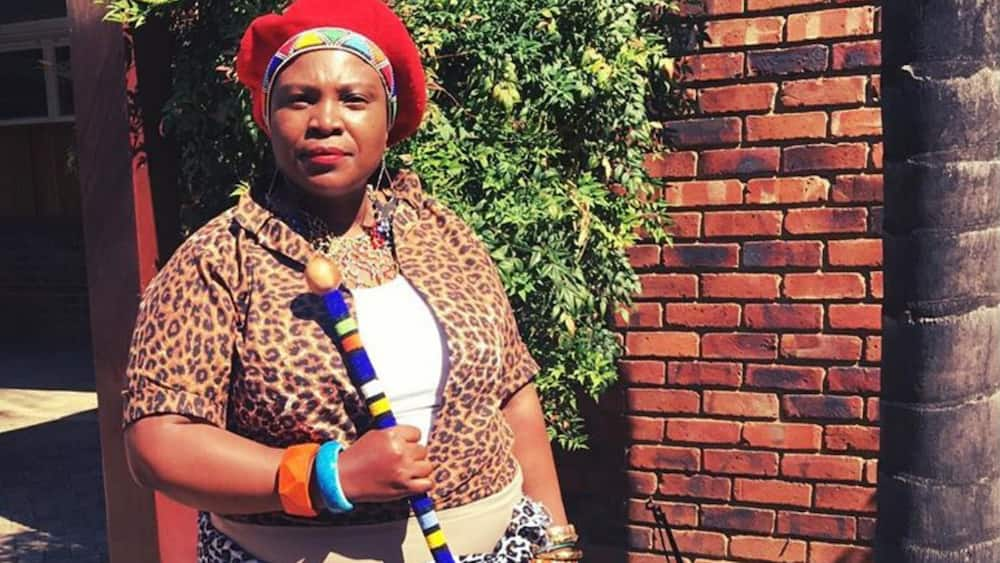 READ ALSO: Somizi Mhlongo gets Friyay going by pranking unsuspecting colleagues
Is Slindile Nodangala a lesbian?
The former Slindile Nodangala partner, Phumelele Mthombeni, was deeply hurt when their relationship ended. Mam' Ruby quit a relationship that had been blossoming for years when she got a role in Generations.
Slindile Nodangala is a great actress with a good heart. The scandals that she has been are part of a celebrity's life. She loves herself and embraces the woman she is to inspire others.
DISCLAIMER: Please note that some of the links in the article are affiliate links. BRIEFLY.co.za will earn a commission if you purchase through those links. However, we always choose only the best quality products that we use ourselves and recommend to our readers. The earnings we get from the affiliate marketing help us continue preparing useful and entertaining content that our audience enjoys.
READ ALSO:
Sonja Herholdt bio: age, children, husband, songs, album, and profile
Nasty C has most streamed song on international platform Audiomack
Man annoyed by receiving 10 years of pizza deliveries he didn't order
Source: Briefly News