Model and body-positive influencer, Thickleeyonce, was recently added to popular international design house, Calvin Klein. She is the first South African plus-size model to obtain such an opportunity which makes this achievement quite a big deal. Regardless of her body positivity activism, it is not always taken kindly by her followers and viewers on social media. However, negative comments and insights do not keep her from remaining confident, thus creating room for great opportunities to her.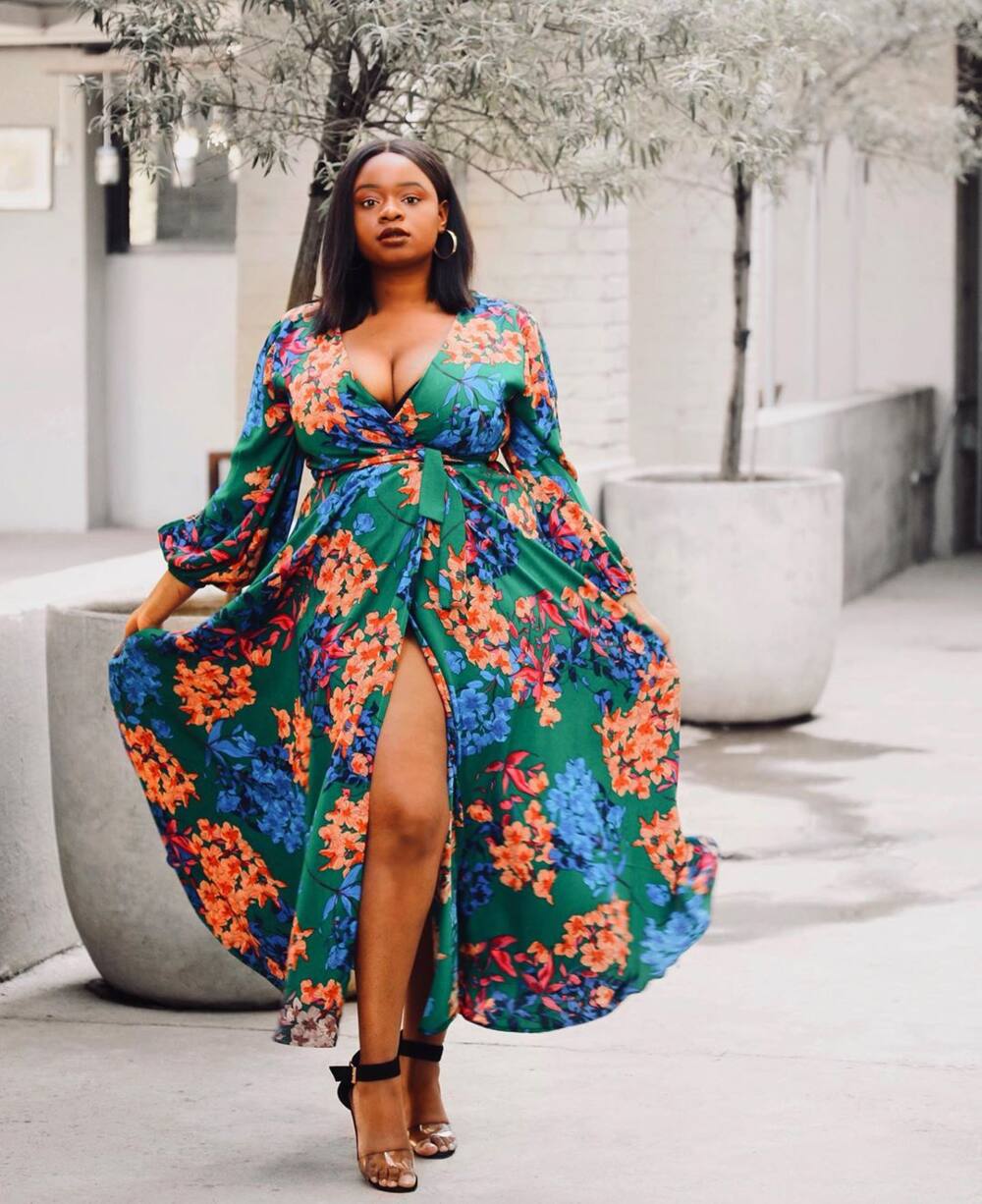 Lesego Legobane is Thickleeyonce's birthname. She has attained a great following on different social media platforms as a result of her outspokenness concerning being comfortable in her skin. She is also a blogger and has shared her journey into loving her body. She also embraces womanhood and encourages other women, regardless of their sizes and shapes, to do the same.
Thickleeyonce profile summary
Full name: Lesego Legobane
Age: 26
Date of birth: March 18, 1993
Profession: Model, photographer, and body-positive influencer
Thickleeyonce twitter: @ThickLeeyonce
Thickleeyonce Instagram: @thickleeyonce
Thickleeyonce alleged weight-loss journey
Multiple social media users claimed that she hated her body after she shared a photo of herself from Marie Claire SA's 'Naked' issue on August 20, 2018. She was one of the celebrities captured naked for the magazine and shared words expressing how much she loved her body on social media. The theme of that issue was 'Dear Body'.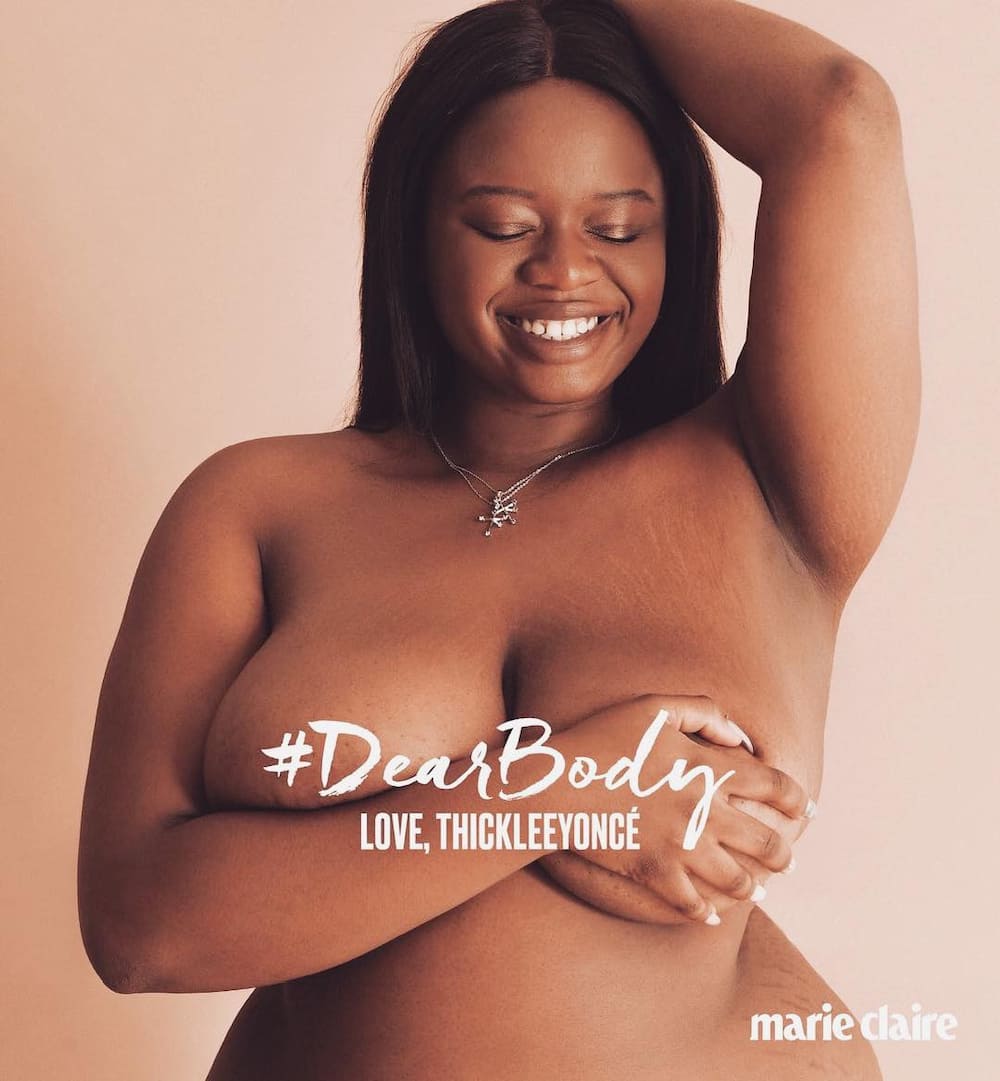 Lesego captioned the photo she posted with:
'This year I was a part of Marie Claire's New Naked #DearBody campaign, and I wrote this letter to myself. #DearBody others may not understand why I walk around like you're covered in diamonds. They look at you and just see flaws; they do not understand the unconditional love I have for you. I am so happy that I am no longer at war with you; my acceptance of you has brought me peace.'
People accused her of being hypocritical, claiming that she had been trying to lose weight. Amid all the accusations, she responded on Twitter saying that people want her to hate herself so bad that they cannot believe that a girl like her can be in love with herself. She is continuously fat-shamed in online platforms but never allows negative comments to get to her. Clearly, she knows her worth and value; thus, cannot let haters affect how she feels about herself and her beautiful plus size body.
Thickleeyonce swimwear and hot beachwear looks
She has served as great encouragement and source of inspiration to her followers as she reminds them to embrace their curves despite their age, size, or shape.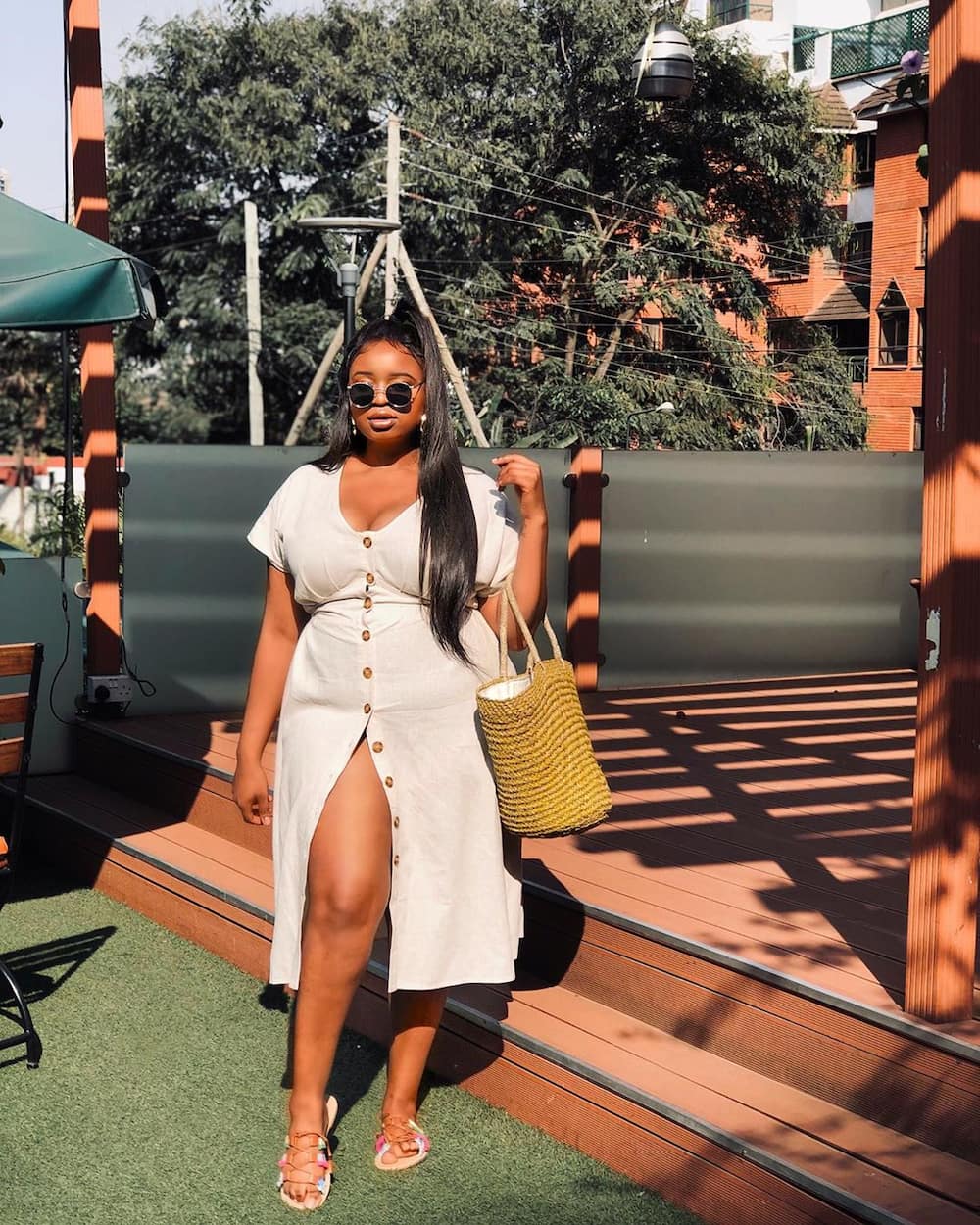 In early 2018, she encouraged women to ensure that they enjoyed summer, whether they possessed a summer body or not. This is what she had to say:
'How many summers have you missed out on, all in the name of not having a "summer body"? How many times have you said "next summer I'm gonna lose weight and wear shorts & mini dresses and sleeveless tops? When do you plan on wearing that tight bodycon? Oh, honey, life is too short to put everything on hold for a "perfect" body…live in the moment and enjoy your body at every size.'
READ ALSO: Zola Nombona biography: age, sister, Robert Marawa, songs, nominations, awards, education, TV shows, movies and Instagram
Clearly, she does not preach water and drink wine as she confidently rocks swimwear, shorts, mini dresses, basically everything. Here are some amazing looks from her Instagram page.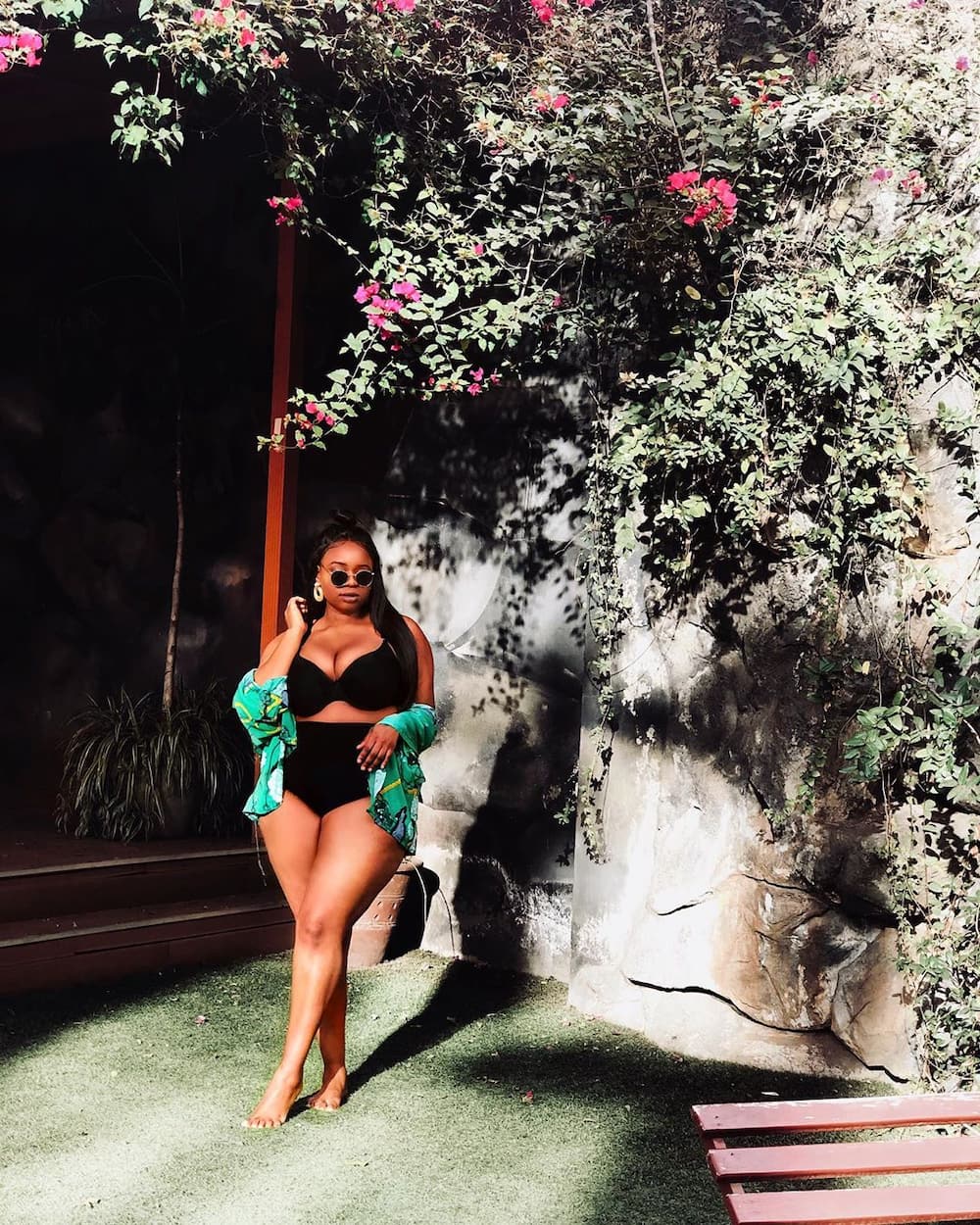 A colorful two-piece is always such a summer look!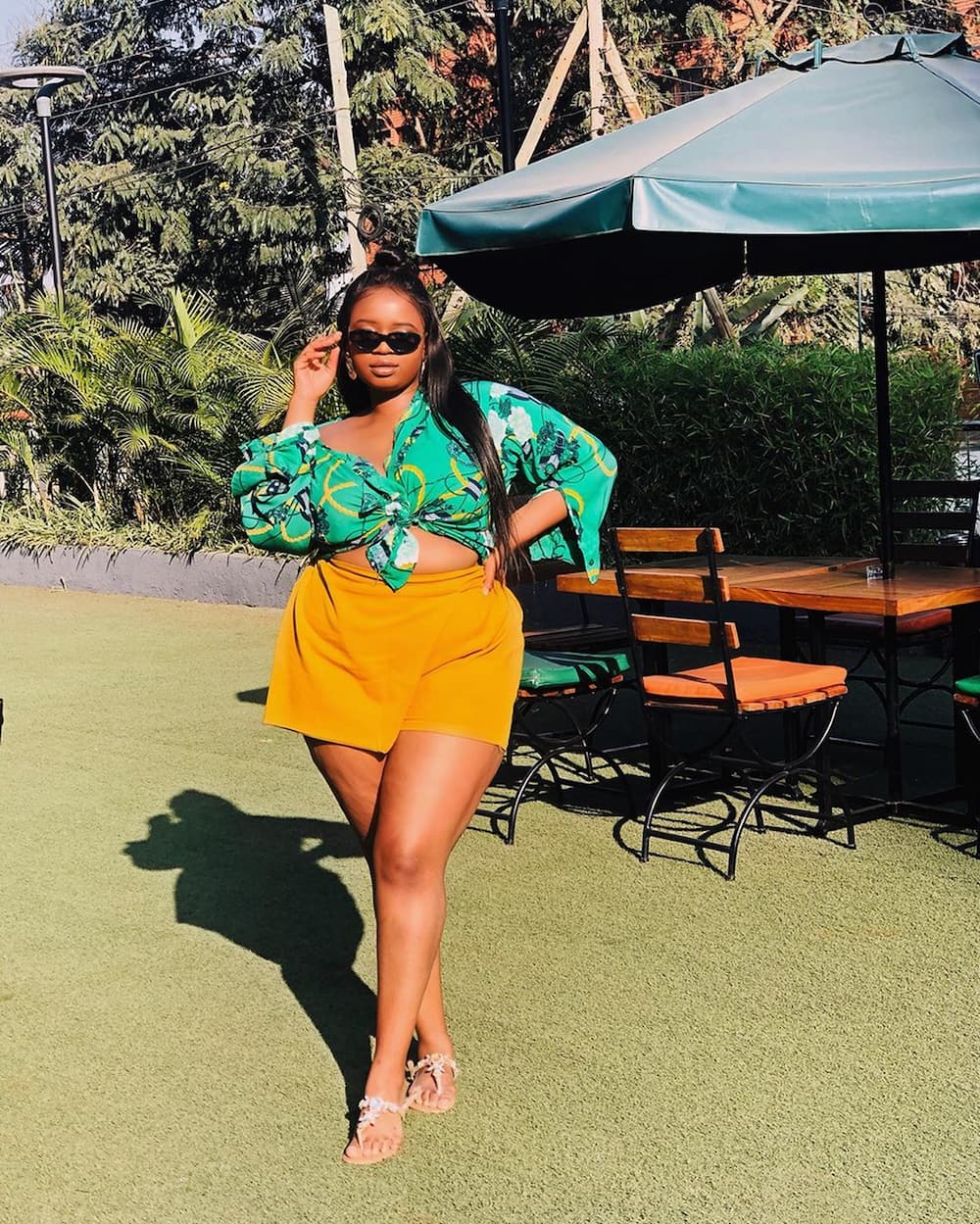 Just as you can never go wrong in a tiny black dress, the same applies to black swimwear.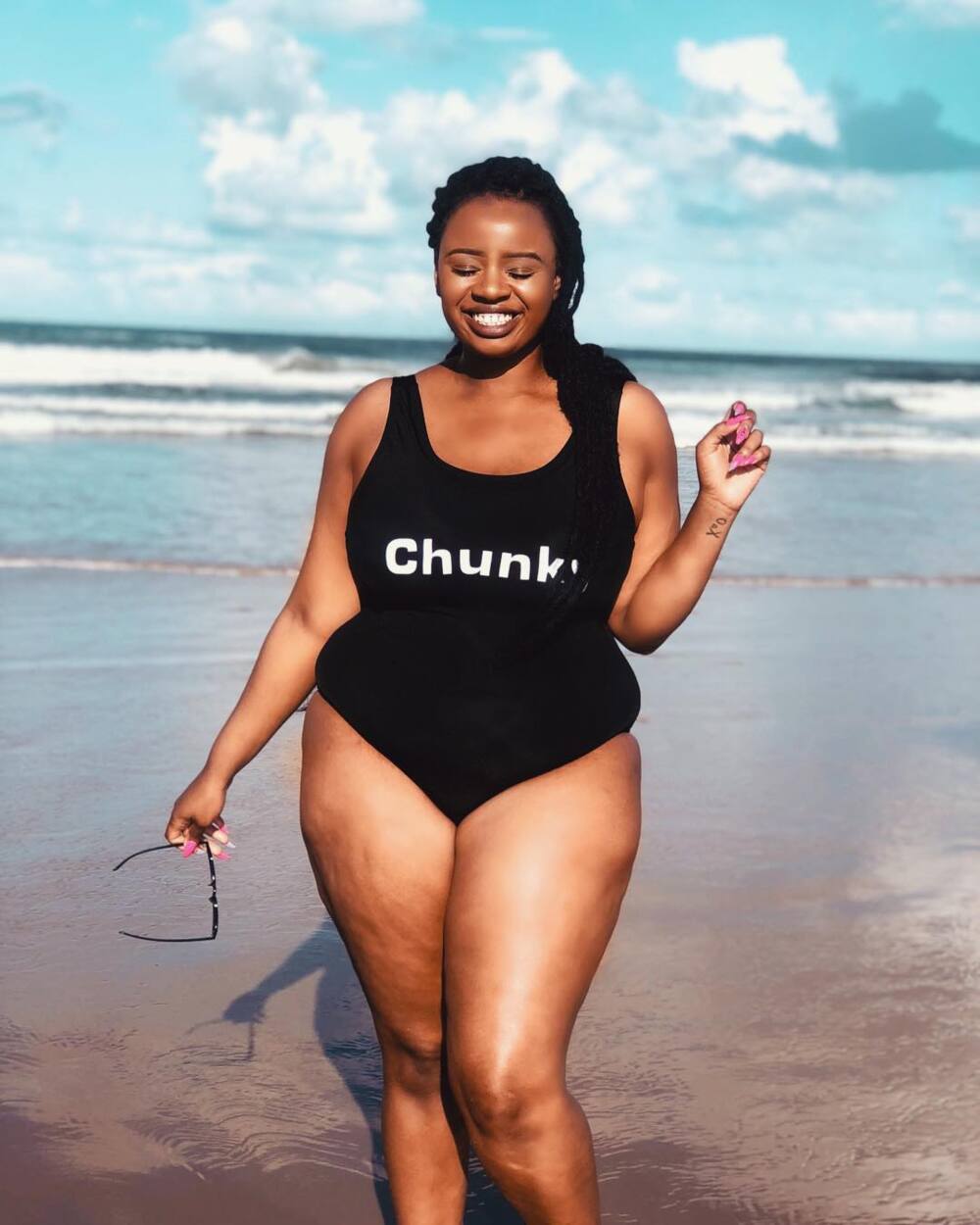 Does Thickleeyonce have a modeling agency?
In 2015, a Twitter user tweeted that Thickleeyonce should take ordinary plus size girls and turn them into models as she has the platform to do so. However, she responded, saying that she does not run an agency. She continued to say that people who wanted to be models must join agencies and book a shoot with her for portfolios.
Thickleeyonce Youtube channel
Going by the name Thickleeyonce Legobane on Youtube, she creates amazing content for her viewers. Most of the content on her channel is on fashion for plus size women, among other topics. In one of the videos, you also get to see Thickleeyonce without makeup on her GRWM 26th birthday vlog.
READ ALSO: Thando Hopa biography: age, place of birth, nationality, partner, siblings, family, parents, education, images, agency, Vogue and Instagram
LeeBex shop
Lesego Legobane founded the power-house brand, LeeBex, with co-founder Rebecca Garande in 2016. Since then, they have enjoyed an excelling online store. Recently, they decided to expand and open a physical store to allow customers to experience tangible shopping experience.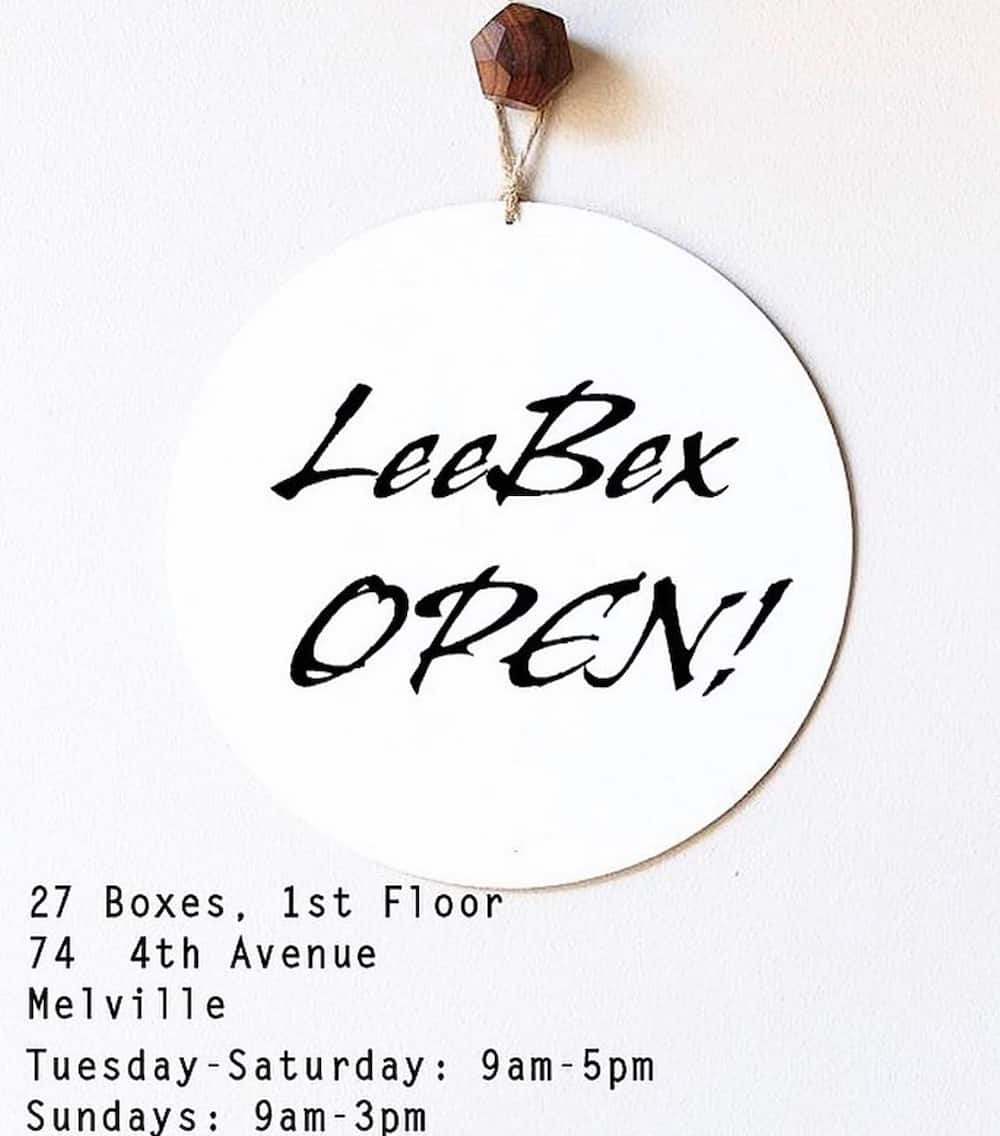 At LeeBex, the aim is to empower women of different sizes and shapes. However, they specialize in plus-size clothing. The launch party to celebrate their first physical store was held on June 29, 2019.
Thickleeyonce is an amazing young lady that has inspired many women of different ages and sizes to love themselves as they are. Calvin Klein South Africa contract with a plus size girl was with her, which was as a result of confidence in her skin and body. She believes that every woman is beautiful and they should be able to accept the same about themselves too. Both aspiring and plus-size models South Africa must be lucky to have her as a role model. Don't you think so?
READ ALSO: Sarah Langa biography: age, real name, K.O, husband, wedding, parents, fashion sense, stunning photos, and Instagram