The beautiful Flo Letoaba is no new face on South African television screens, having worked for top media firms in the past several years. It is through her deep founded passion in journalism that she has built a stable career in the industry amid setbacks. The multi-talented Letoaba remains an inspirational personality for her career journey and experience.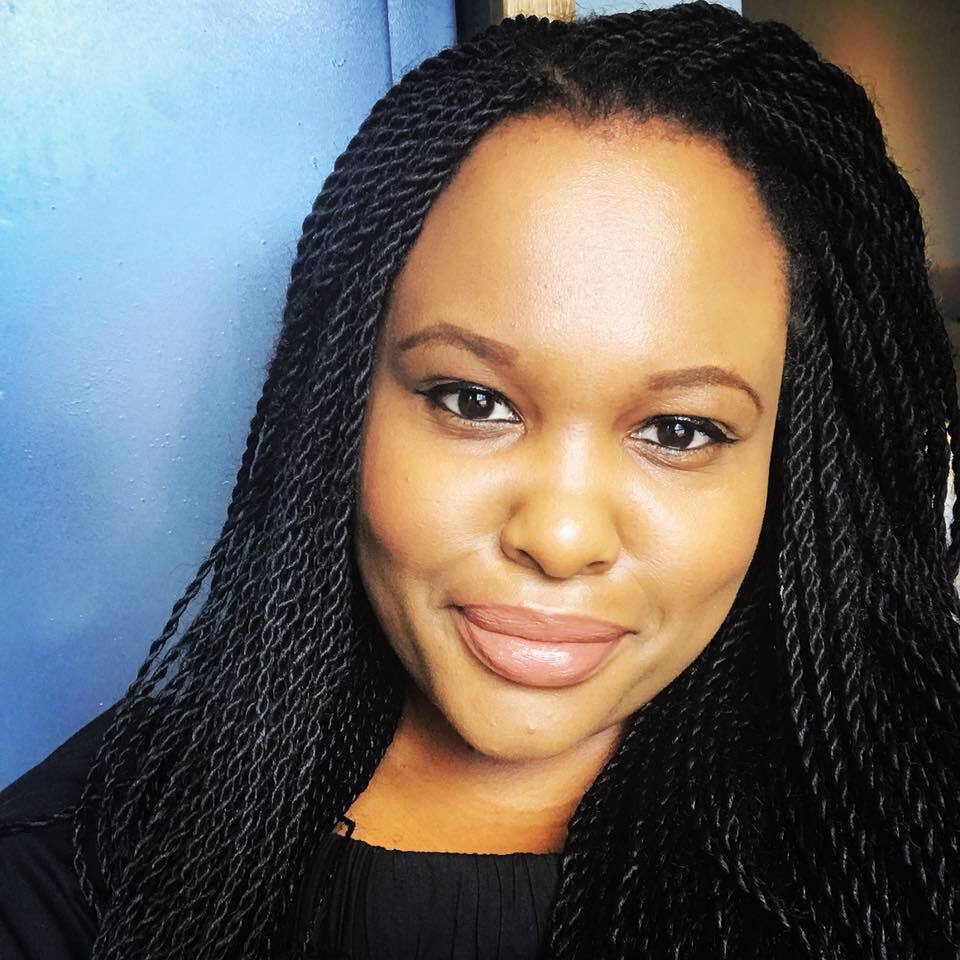 How old is Flo Letoaba? Not many of Letoaba's fans know much about their television idol beyond the glitter that wraps up her public career life. It is no news that Letoaba is a controversial presenter who is best known for her provocative nature and skillfulness. Her expertise as an MC and facilitator have equally seen her receive invitations to several women and youth empowered forums. Despite Letoaba's famed nature, her age, love life, children, education, career developments, and social media profile have long remained under thick covers.
READ ALSO: Lerato Sengadi age, boyfriend, case, job and Instagram
Flo Letoaba profile
Full names: Florence Letoaba
Date of birth: 20th of December
Place of birth: Johannesburg, South Africa
Nationality: South African
Profession: Television presenter, Columnist, MC, and lawyer
Years active: 2005 to present
Marital status: Single
Flo Letoaba Instagram: @floletoaba
Flo Letoaba Twitter: @floletoaba
Flo Letoaba Facebook: @Flo Letoaba
Famous for: Being one of the Morning Live presenters at SABC
Booking: 0829460737
Flo Letoaba biography
In as much as Flo Letoaba age is not out in the public, she is a 20th December baby going by the numerous birthday tweets on her wall over the years. You will agree that Letoaba is a bold woman who does not blink until her voice is heard. Her personal life and career progression are a clear demonstration of her strength and successes alike.
Letoaba and her father seem to have such a good bond unlike any other member of her family. She is possibly daddy's favorite girl, judging by her tweet early in the year seeking public opinion on whether she is a look-alike to her father. It turns out that Flo Letoaba father is a young-looking man from whom she stole all her gorgeous looks. Their resemblance is beyond doubt, and the TV girl confessed that she inherited her love for wine from her father.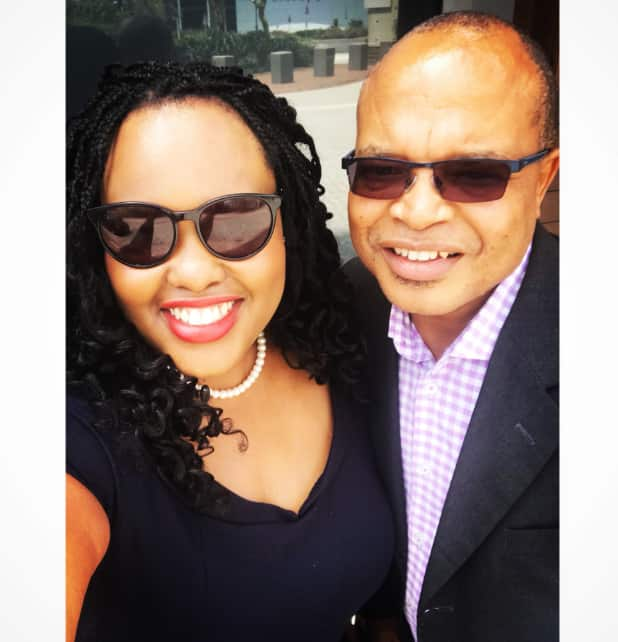 Early life and education
Letoaba has the following qualifications from specified institutions:
The University of South Africa (UNISA): Masters in Human Rights (Pretoria, South Africa)
University of Johannesburg: Law studies (Johannesburg)
Sandringham High School: Class of 2002 (Johannesburg)
Assumption Convent Malvern South Africa: 1991 to 2000 (Johannesburg)
Flo Letoaba wedding, baby daddy
Flo's mention of the wedding cake left many of her fans asking for the cake that never came up. She has remained silent on her love life ever since.
It is for sure that Flo has a charming and sporty son, Kganya Legoete, who keeps her smiling.
About the husband, we cannot spill the beans because she has always been evasive regarding the topic.
Flo Letoaba career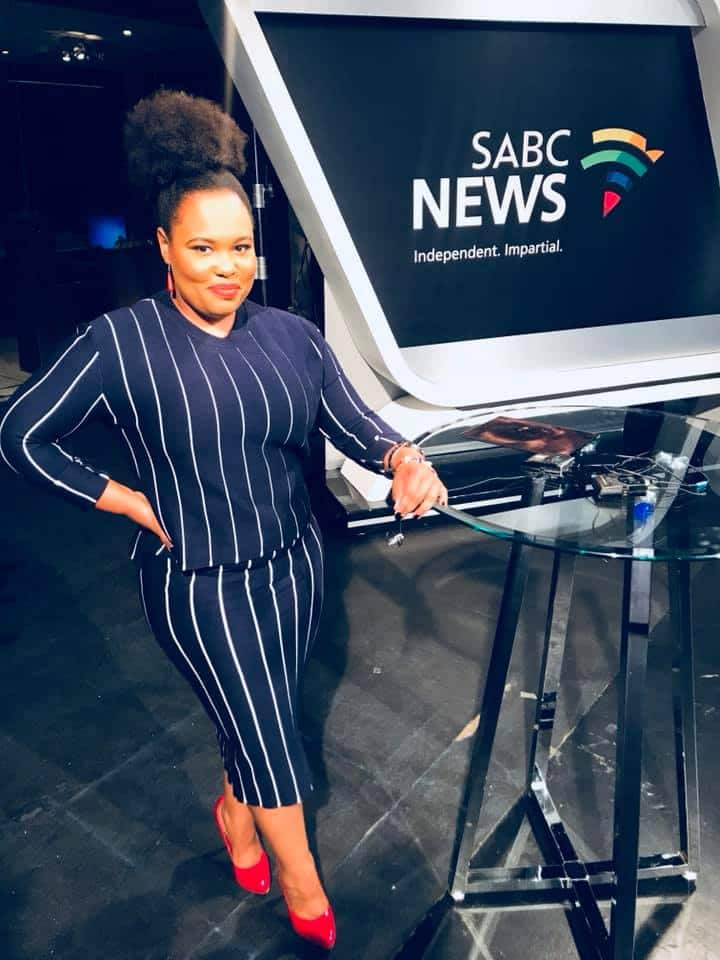 Flo has a rich background in Law and Media. She started nurturing her strong passion for media presentation early into her college years. Flo worked for UJFM 95.4 (known as Rau Radio back then) for a couple of years until 2005. She has never regretted her previous role as a newsreader for the campus radio station, which oriented her career in the competitive industry.
It is through her successful stint with the campus radio that Letoaba landed for a job at Metro FM, where she worked as a weekend newsreader.
Flo served as a newsreader at SAfm for a year, after which she started hosting the more demanding Weekend PM Live (current affairs show). It was at this time that she also broadcasted "Indepth News," which was then a television current affairs show at SABC News International.
It was not long until SAfm promoted Florence to host a Breakfast Show on weekdays between 6 and 9 am alongside Caesar Molebatsi. The two SAfm presenters were such a blast together.
Flo often stood in for Morning Live presenters at SABC, making her a familiar face to most SABC3 viewers. She broke history as the youngest presenter who has ever cracked the Prime Time News on the channel at the age of 22 years. Flo left SABC in 2011, citing overwhelming work and highly demanding position.
In 2012, Florence joined eNCA, a newly established African channel, as one of the main presenters. Her expertise enabled her to popularize eNCA's late-night news. At the same time, she was juggling her talk show on Talk Radio 702.
702 presenter fired
EWN news reporter fired was a huge headline, with different investigative stories emerging about her untimely exit from 702. Flo was relieved of her duties as an Eyewitness News anchor at Primedia 702 Talk Radio Station. Her in-fighting with Katy Katopodis, EWN editor-in-chief, and feud with Anele Mdoda confirm the pressure behind Flo Letoaba fired news. Seriously speaking, Flo Letoaba and Anele need a serious talk.
In an effort to express her lack of satisfaction at 702, Flo dragged Mia Lindeque into her argument, which emphasized that Katopodis was more tolerant to white mothers than to black mothers in the newsroom. Flo's complaints seem to tally with those expressed by former employees Narissa and Lelo Mzaca.
FLO Letoaba SABC comeback
After several months of inactivity from local screens, Flo re-merged on SABC. News about her return circulated speedily, many questioning her new package deal with the media company. Soon after, her return raised suspicious with some people calling for SABC to stop recycling old faces. Flo drummed her defence and bashed the critics, stating that her job was a fruit of her brains and a far-reaching experience. She is currently an influential journalist among SABC presenters.
According to her Facebook profile, Flo is the owner and managing director at Refilwe Matla Productions. This is confirmed by the firm's website, which states that she launched Refiliwe Matla Media together with Sehlomola Mashatole, Tebogo Ramatjie, and Portia Kobue.
READ ALSO: PJ Powers age, husband, Rugby World Cup, national anthem, songs, albums, record labels and Instagram
Flo Letoaba is an admirably accomplished lawyer, MC, columnist, and radio presenter with more than one decade of experience in mainstream journalism as a prime time presenter. She is highly respected for her fearlessness and career dedication, and we wish her all the best in her undertakings.
READ ALSO