Zweli Mkhize age, children, wife, health, education, party, current office, contact details and latest news
Zweli Mkhize is a South African legislature and politician. He also doubles up as a professional doctor. The leader has been active in politics from 1991 until now. Thanks to his medical skills, he has been serving as the MEC for health for the longest time ever. In 2017, rumors about him aspiring to view for the highest office in the land shocked many South Africans. Since then, most people have been seeking to know more about him. Do you know where it all began? Read on to find out!
Dr Zweli mkhize has now become a household name in South Africa. Since joining the political arena, he has played an active role in ensuring there are peace and stability in South Africa, especially in KwaZulu. He was a close ally of Zuma, the former president. His close association with the former president left many people speculating that he was going to succeed him.
Zweli Mkhize profile summary
Full names: Dr Zweli Lawrence Mkhize
Date of birth: 2nd February 1956
Age: 63 years old
Place of birth: Willowfontein, Pietermaritzburg
Spouse: Dr May Mashego
Children: Two
Education: University of Natal
Occupation: Politician, Legislature, Doctor
Current party: African National Congress
Biography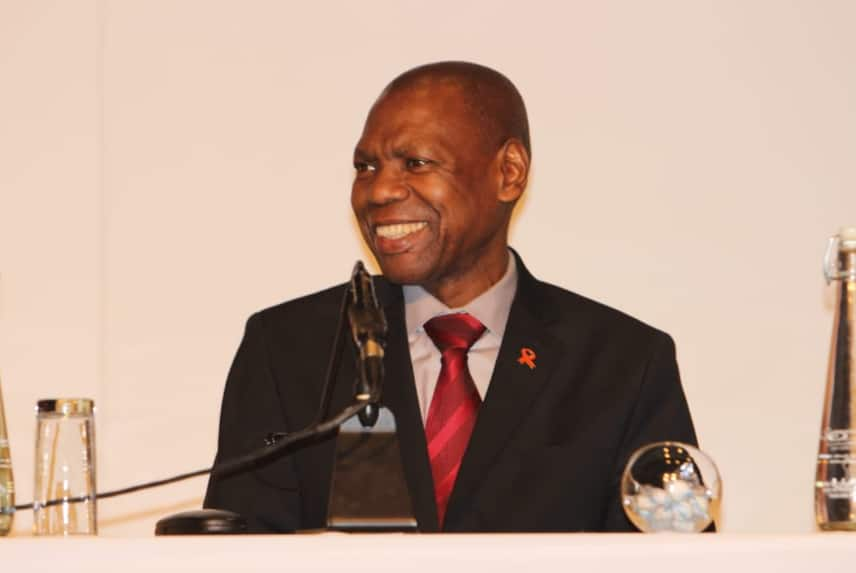 Zweli Mkhize was born on 2nd February 1956. He was born in a small town known as Willowfontein, Pietermaritzburg, in South Africa. He was born in a family of seven kids. He is the fifth child in the family. As of 2019, Zweli Mkhize age is 63. To this far, there is little to no information on the internet about his parents.
Mkhize comes from a political family; his great grandfather was a renowned hero from the clan of Nkandla. Perhaps, this explains Zweli's political interests.
Before turning to politics, Zweli was a medical doctor. He completed his internship at the McCord Hospital in 1983. A year later, he was employed to work at Edendale Hospital, which is located in Pietermaritzburg. However, he was forced into exile because of the Apartheid movement, which was common during the time. He took refuge in Swaziland and later Zimbabwe for years before making his way back home in 1991.
Zweli Mkhize family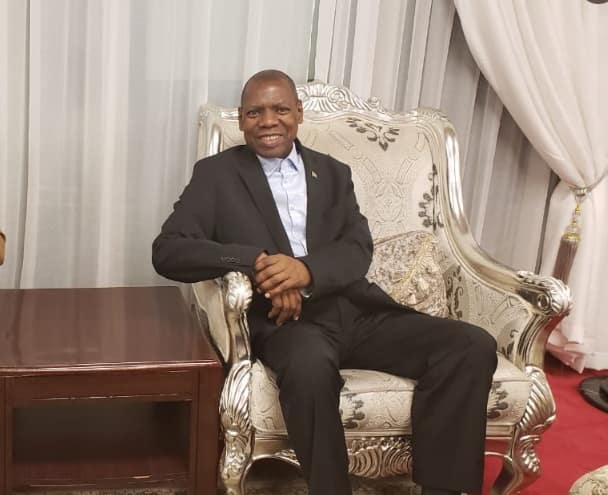 Like most politicians, Zweli seems to enjoy keeping a low profile when it comes to his private life. For that reason, it is almost impossible to find Dr Zweli Mkhize children pictures on the internet. However, it is in the public domain that he is a family man. That said, Zweli Mkhize wife is known as Dr May Mashego. The couple is blessed with one daughter and one son.
Zweli Mkhize daughter is known as Nokulinda Horwood while his son is called Dedani Mkhize.
READ ALSO: Quinton Fortune age, height, wife, Manchester United Coach, football career, trophies, stats, Instagram, and net worth
What is the relationship between Morven Mkhize, Juju Mkize, Hlengiwe Mkhize husband Themba Mkhize, and Sthembiso Mkhize with Zweli? Well, you should know that they do not have any family ties. Most people often assume they are related because they share a surname.
Zweli Mkhize educational qualification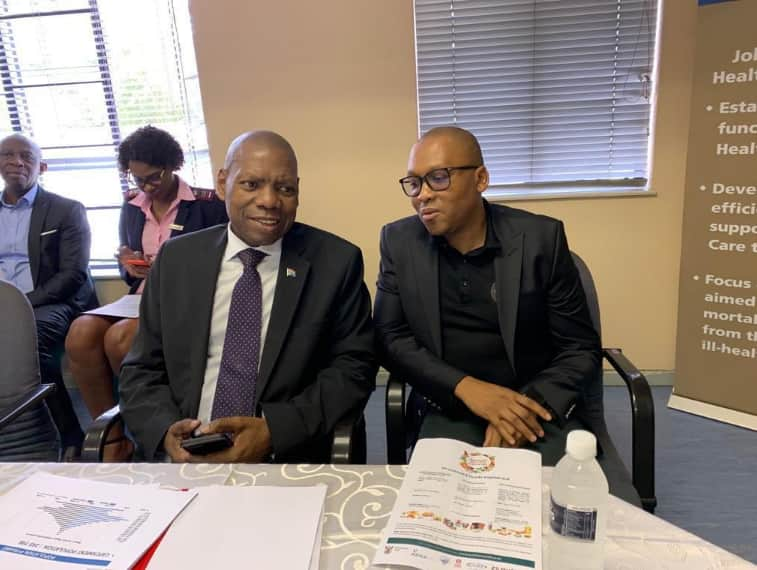 No doubt, Mkhize is an intellectual. First, he attended Dlangezwa High School. After matriculating from Dlangezwa, he proceeded to the University of Natal in 1982 to pursue MBCHB degree. He completed the course gaining employment in his hometown in 1984.
Career
Zweli has had two booming careers; medical and political. His medical experience has primarily contributed to his success in the political field. He has worked under the reigns of different presidents, gaining his experience.
In 1991, he was among the group of individuals who helped draft the country's health policy.
Three years later, he was appointed as the MEC for health. Due to his competence and experience, he held the position for a decade. He made history by becoming the first MEC to serve in the field for ten consecutive years.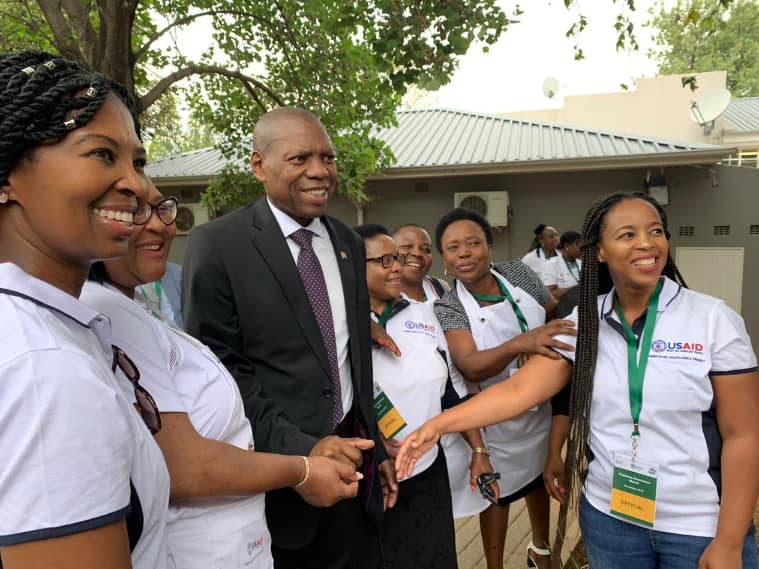 After completing his term at the ministry of health, at the provincial level, he was appointed as the MEC for Finance and Economic Development. In the same year, 2004, he was still sitting in the National Education and Health subcommittee for ANC.
In April 2009, he was selected as the preferred candidate for ANC to vie for the seat of Premier of KwaZulu- Natal. A month later, he was elected to the position by defeating his worthy competitors. In the previous year, ANC had awarded him the chairperson position seat. Even after completing his term in 2012, he was still re-elected to continue serving. Perhaps, this helped explain his outstanding leadership skills.
Between 18th December 2012 and 18th December 2017, Zweli was serving as the Treasurer General of the ANC. Currently, the position is held by Paul Mashatile.
Current party
As of 2019, Zweli Mkhize is a member of the ANC party. He was appointed as the Minister of Health on 30th May 2019 when Cyril Ramaphosa assumed office.
Zweli Mkhize contact details
Would you like to contact the minister? If yes, you can do so by calling or writing him an email. His phone number is 012 395 8080. Also, you can email him at SethoM@health.gov.za. Better yet, you can send him a fax message via 012 395 9165. However, if you cannot reach him through all those contacts, you can DM him on Twitter. Zweli Mkhize Twitter handle is @DrZweliMkhize.
Latest Zweli Mkhize news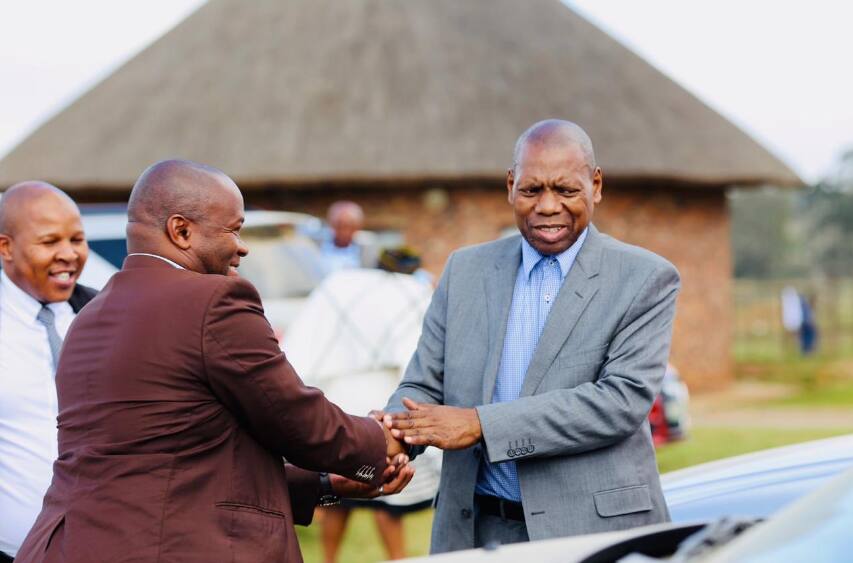 Recently, he was on the headlines for introducing a Bill to parliament on universal healthcare. The Bill seeks to implement the universal health program that will cover medical expenses for both its citizens and foreigners.
While visiting the people of Alexandria on the 18th November 2019, the minister expressed his concerns over the rising number of diabetes cases in the region and the country. He promised to work with other individuals to eradicate the prevalent disease.
Also, late last year, reports about Zweli Mkhize assassination shocked many South Africans. It was rumored that the police raided his KZN home, arresting his nephew. His nephew was suspected of owning a private security firm that conducted assassinations.
Zweli Mkhize is a competent and experienced South African political figure. He has served in the health docket for many years under different presidents. Since he made his way into ministry, he has helped to transform health standards in the country. He is currently serving under the regime of Cyril Ramaphosa.
READ ALSO: Kaizer Motaung age, children, grandchild, wife, parents, position, cars, house and net worth
Source: Briefly.co.za