The famous Tbo Touch is a successful South African Hip Hop DJ, rapper, television presenter, and accomplished entrepreneur. The star is best known for his favorite television shows, among them Live AMP (Season 7, 8, 9, and 10) where he was the host. It is interesting how the DJ has managed to build a stable career in the entertainment industry. The story of Tbo Touch is never without fresh inspiration.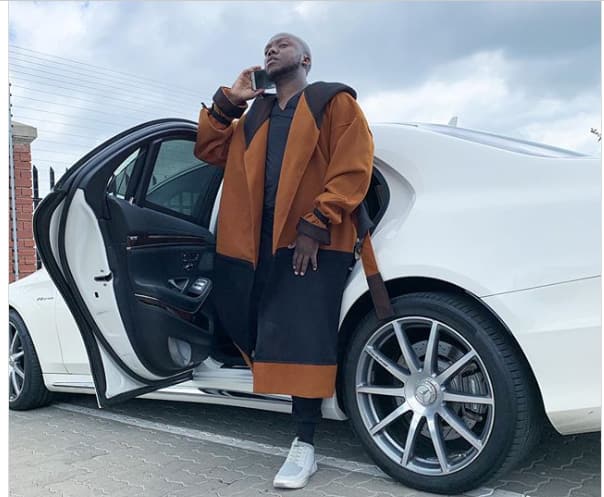 Tbo Touch is not a new face on television, given his unbounded popularity on bestseller television programs. His rise to fame sparks a lot of admiration for his life and now celebrated career. Tbo has earnestly worked on his career as a DJ and even managed to feature in competitive television shows. So, with all his fame, what is there to know about his life behind the camera?
READ ALSO: Who are Mzansi TOP video vixens?
Tbo Touch profile
Real name: Thabo Molefe
Date of birth: 4th April 1981
Place of birth: Thokoza, Gauteng, South Africa
Thabo Molefe age: 38 years
Marital status: Married
Tbo Touch wife: Nаndі Ganda
Children: 2
Profession: Media personality and businessman
Years active: 1999 to present
Career and skills: DJ, radio, and television personality
Famous for: Live AMP (Season 7, 8, 9, and 10)
Tbo Touch Instagram: @iamtbotouch
Tbo Touch Twitter @iamtbotouch
Tbo Touch Facebook: @Tbo Touch
Tbo Touch contact information : +27 72 528 8110 / m.me/iamtbotouch / info@touch-hd.com
Tbo is a legendary figure with more than 623k followers on Instagram, 902.6K followers on Twitter, and 119k likes on his Facebook fan page.
Tbo Touch biography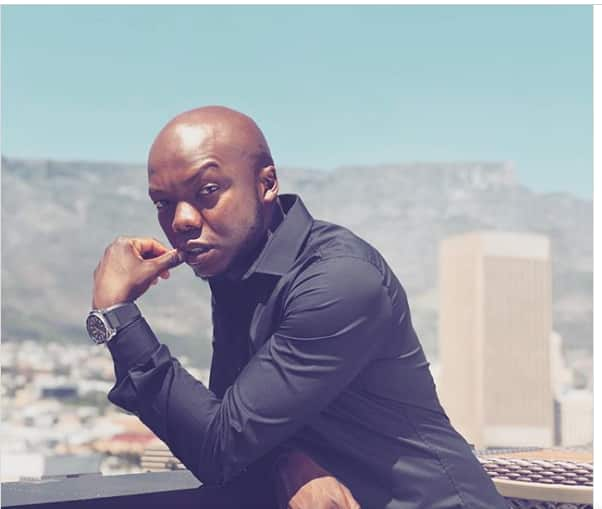 Thabo Molefe hails from Sharpeville, where he grew under the care of his grandparents. Despite their elderly age, Dr. PF & Rose Ntombiyokuthula Molefe did all they could for the welfare of the young Thabo. Tbo also recognizes the United States bishops Robert and Marjorie Jones and their children as his own family. He also identifies renowned personalities such as Bishop TD Jakes, Floyd Mayweather, Akon, and John Legend as his friends.
Before he became of age, Tbo extended his interest in entrepreneurship. He later earned an award for his unique skills in business for having started an entrepreneurship club while ongoing with his high school studies. Tbo relocated to New York in the United States of America in 1997, purposely to further his studies. He then enrolled at Bond University for a marketing major out of his enduring passion for showbiz.
The DJ stayed with the Jones when he was pursuing his Matric at Bishop Grimes High. He later stayed with their daughter Grace Jones while working as a project at an NGO owned by one of their family friends.
Tbo Touch and Thuli Thabethe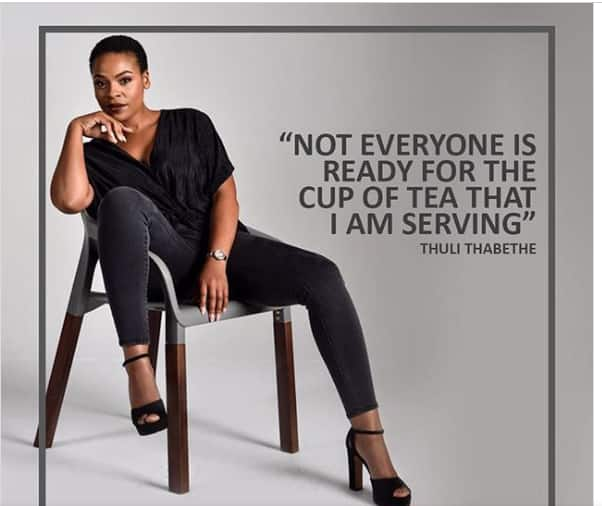 DJ Touch was previously in a relationship with Thuli Thabethe for 6 years. The two separated in 2010 but are still good friends even as they are happily co-parenting their ten-year-old son Ruri.
Touch is now married to the model and PR agency owner, Nаndі Ganda. The two lovebirds secretly married in 2014, and Touch confirmed 4 days later during his show that he was happily married and had not looked at another woman after tying the knot. However, in 2015, there was trouble in paradise when everyone was expecting the couple's big wedding. The DJ even moved out of their family home in Fourways to an apartment in Sandton, and the wedding was called off.
Obviously, the couple sorted out their issues and are still together, happily married, and raising their son, Zuri. It is amazing how Nandi, Tbo, and Thuli co-parent Ruri, as evidenced by the Instagram posts shared by the trio. See what Thuli told Drum magazine.
Co-parenting is all about putting your best foot forward. Nandi makes it so easy for me, she shows up for me. When I can't take Ruri to a soccer match due to my schedule, she does it for me."
READ ALSO: Veronica Mente bio and profile
Tbo Touch career
Tbo, with a deep-founded passion in the entertainment industry, is highly influential, having hosted different TV shows and even won himself top awards for his clean work. His career sparked in the early 2000s when he landed an intern opportunity at Def Jam Records. It is in this record label that Tbo met influential people in his career, including Kevin Liles and Jay-Z (Def Jam President). It is through this experience that Tbo inclined his long-lived interest in becoming an entertainer.
Mr. Lesley Ntloko
The career prospects of Tbo took yet another turn in 2004 when he crossed paths with Mr. Lesley Ntloko, who was at the time working with Metro FM as a station manager. The two had a fruitful meeting in Manhattan where they sealed a project of hosting Metro FM live from New York City. Mr. Lesley now works at SABC as Head of Radio.
Touch is the founder of Trademark for which he staged his debut cross-border concern at the end of 2004, featuring the renowned musician Akon. His dealings with John Legend also ended successfully under the oversight of Nokia.
Radio career
Tbo Touch radio career spans to about a decade. In 2004, he was the boss of the "International" show which aired between 8 pm and 9 pm on Saturdays. A year later, he became the face behind Rhyme and Reason which was a three-hour show.
2006 also had brighter dawn for Touch, who at the time had become a bigwig in the industry. The DJ was back then in charge of a couple of shows, including Friday Night and Saturday. Touch broke the record as the first-ever media personality to host four different programs, among them two radio programs in various stations and two live TV programs. Besides his role on SABC, Touch also worked at TouchCentral and Metro FM.
In 2009, Touch became Metro FM Awards host for two years in a row. He would later bring about tremendous influence at Times Magazine.
"Metro FM enabled me to expand my horizons, but I needed to move on."
It is through Tbo that top personalities such as Bishop TD Jakes, Preachers of LA, and Bishop Noel Jones flew in for a ministry at Orlando Stadium in Soweto.
He is currently the CEO of Tbo Touch radio station popularly called Touch Central FM. He is also the boss at TouchWarwick Wines, which deals with winemaking.
Tbo Touch house
The DJ has significantly broadened his income scale over the years, which is partly why he never feels a pinch when throwing it on luxury. The DJ has a state of the art home in Parkland estate, Steyn City, but he is yet to bring it to the public eye.
Tbo Touch cars
The DJ is a propounded lover of cool drives. For instance, the Touch convoy road trip displayed expensive cars exceeding R216 million. Among the latest cruises in his fleet are the Audi R8 and Mercedes-Benz G-Class.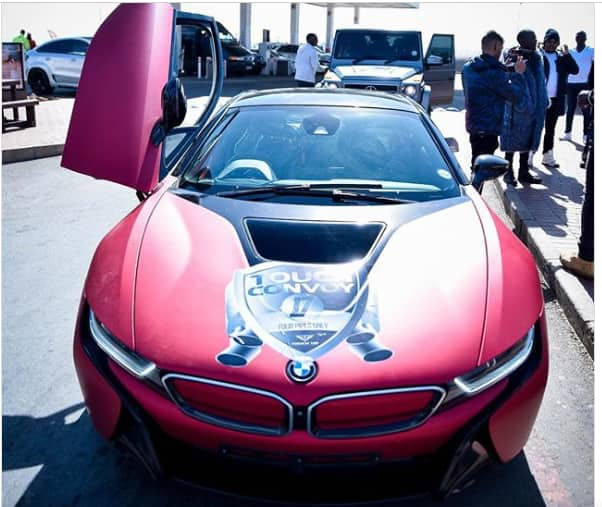 Tbo Touch net worth 2019
Tbo knows popularity more than any other DJ in his caliber, which is why he never misses on the list of wealthiest individuals in the country. The DJ had a blast at Metro FM, where he was earning a whopping R200,000 monthly. He is now among the wealthiest in the land with a net worth of more than $700,000.
Tbo Touch latest news
In 2018, news confirmed that the DJ is now a partner in the gin industry. However, Tbo Touch convoy to Durban July 2019 has remained the talk of the town for its magnificent display of supercar cruises.
In other news, the DJ shocked his followers with a spectacular movie release, Blessers. A massive sellout of more than 46k tickets undoubtedly shook the industry.
READ ALSO: Thabang Molaba age, height, spouse, parents, music, profile and Instagram
Tbo Touch is one of the most recognized rappers in the country whose high profile success cannot go unmentioned. The star has never been shy to explore his talents in musical ventures and business ventures to earn exceeding fame.
READ ALSO: