DJ Euphonik age, real name, wives, songs, albums, record label, and Instagram
DJ Euphonik is a well-known South African radio personality, music producer, and DJ famed for his entertaining house music on 947 and 5FM. His popularity broke through the ceiling in 2013 when his favorite collabo track "Cool and Deadly" led in the 5FM list of top 40 hits. The star shares an inspiring life story with so much to admire beyond his public life successes and struggles. So, who is DJ Euphonik and how old is he now?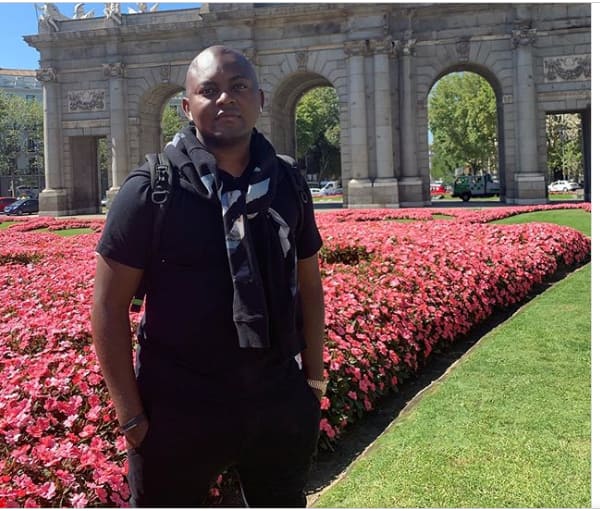 Euphonik has consistently grown his skills to become one of the most sought after entertainers of our time. The DJ is highly persistent at what he does best and is, therefore, never short of nominations and high profile awards. DJ Euphonik is a no ordinary artist, and many fans love the taste of DJ Euphonik house music hits. His radio voice and legacy in the discography are never mistaken across South Africa.
READ ALSO: Richest DJ in South Africa- Top 10 richest DJs and their net worths
DJ Euphonik profile
Real names: Themba Mbongeni Nkosi
Nickname: Euphonik
Date of birth: 6th December 1983
Place of birth: Likazi, Mpumalanga, South Africa
DJ Euphonik age: 36 years
Nationality: South African
Profession: Musician, DJ, Radio Presenter, Record Producer, and entrepreneur
Years active: 2003 to present
Genres: House, EDM
Record labels: euNITE / Euphonik Productions and Soul Candi Records
Marital status: Married
DJ Euphonik partners: Kholeka Qiniso (first wife) and Aurelia Nxumalo (second wife)
Children: First expectant wife (2) and second wife (2)
Famous for: His roles as a radio and TV personality, producer, and businessman.
DJ Euphonik Instagram: @euphonik
DJ Euphonik Twitter: @euphonik
DJ Euphonik Facebook: @euphonik
Phone numbers: +27 79 7993 736 (booking and press)
Email address 1: hello@euphonik.dj
Email address 2: bookings@euphonik.dj
Email address 3: press@euphonik.dj
Email address 4: music@euphonik.dj
DJ Euphonik website: euphonik.dj
DJ Euphonik biography
The beauty of Euphonik's life lies in his childhood passions, multiple hit albums, entrepreneurship, and mentorship program. With more than 1.6m followers on Instagram, 200k followers on Twitter, and 578.8k followers on Facebook, there is no doubt that DJ Euphonik is the king of music in South Africa. He is a man who has done so much for himself and those around him.
Early life and education
Born in Mpumalanga, Themba Mbongeni Nkosi grew up in Likazi before relocating to Klerksdorp and, later, Benoni. Euphonik admitted developing an interest in music when he was still a young man. He particularly drew inspiration from his fathers' playlist. Some of the artists that sparked his interest include Hugh Masekela, Marvin Gaye, The Spinners, and Stimela.
In his late teens, Euphonik launched his career as a club music DJ. Different local radios started playing his tracks soon after. While YFM was the first to play his tunes, the 5FM national radio station was the first to give him an opportunity of hosting a show.
DJ Euphonik wives
How many kids does DJ Euphonik have? Themba Nkosi is a family man with two wives. He is now a father of four and is expecting his fifth child with his first wife Kholeka Qiniso Nxumalo. It is interesting how the two beauties get along. The fact that Euphonik wife, Aurelia (an advocate by profession), attended Kholeka Qiniso's baby shower confirms it all.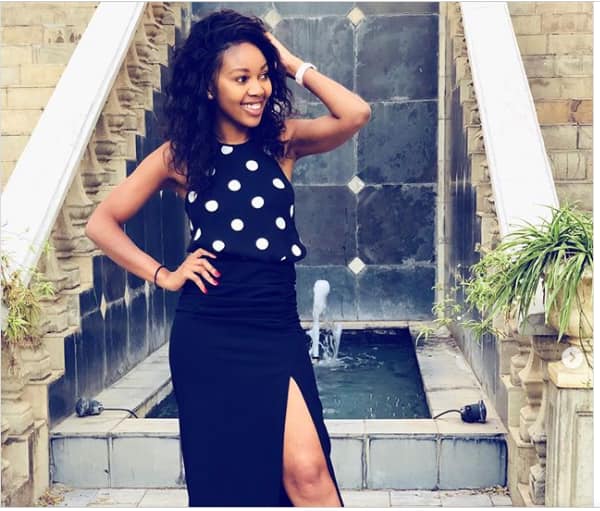 Euphonik career in radio
Euphonik launched his mixing career in 2003 but found a breakthrough in 2004. He would later collaborate with DJ Kent to produce a Kentphonik. 2004 marked the start of his radio journey at YFM, where he mixed for radio shows.
Sound Candi record label signed Euphonik in 2006, after which he proceeded to join 5FM to host a couple of weekly shows. His Saturday show called Ultimix Weekend Edition spotlit new hit songs and mixes while his second show was an outgrow of Roger Goode show.
In 2014, his Saturday show was dissolved, leaving him free to proceed with his Sunday show, My House. The later show features top tracks from both local and international musicians and DJs. In 2016, he resigned from 5FM and joined 947 to host eUNITE.
International DJing
His unlimited music show has seen Euphonik flying to places such as Dubai, Spain, United Kingdom, Miami, New York, and Ibiza, among other major African destinations. His work has also enabled him to share stages with high ranking entertainers such as Hardwell, Avicii, Swedish House Mafia, Tiesto, Skrillex, Deadmau5, Nicky Romero, Richie Hawtin, and Louie Vega.
DJ Euphonik joined hands with DJ Fresh in 2009 for a band called F.Eu, following which they have produced four other albums. The two bigwigs tour the world together gracing events such as Ultra Fest Miami and The South African Miami Invasion.
Mentorship programs
Euphonik has a tradition of hosting DJ-101, a yearly one day workshop. He uses this chance to share his skills and knowledge about music and Djing freely, and by doing so, he purposes to inspire his fans that are interested in becoming artists as well. Besides, he also runs a yearlong Phuture DJs program, which randomly spots and uplifts two upcoming DJs.
DJ Euphonik properties and projects
Euphonik is keen to invest in properties and is currently the owner of fourteen high-end properties within Johannesburg. His collaboration with an Italian shoe company, Superga, saw him release a limited edition of gold and black colored Euphonik sneakers. He released another branded edition is 2013 and 2015.
DJ Euphonik songs
DJ Euphonik Perspective album is out. Some of the most known songs from DJ Euphonik albums include the following.
2019: All the Moves (DJ Euphonik new song)
2018: Vuma featuring Lolo Bhutiza
2018: The One featuring Mumi and Bekzin Terris
2018: Firedance featuring Priaz
2018: Let Me Go featuring Naak Musiq
2018: My Baby featuring Naak Musiq
2018: The Way
2018: Let it Flow featuring Clint Brink
2017: Dieu Est Une Femme 2013: Love High
2017: How Will I Know (A Tribute to Whitney)
2017: Summer Sun featuring Daniel Baron
2017: DJ Euphonik Apologies featuring Luke M and Thoko
2016: Runaway Love featuring Donald
2016: It is a Fine Day featuring Zandra
2015: Moments featuring Ziyon
2015: Fleur de sang
2015: ziRight iGals featuring Bekzin Terris
2015: Don't Wanna Be (Your Friend) featuring Mi Casa
2013: Cool & Deadly (F.eU & Nyanda (Brick & Lace)
2013: I Believe featuring Kris J.
2013: Strength of a Woman featuring Tamlyn G.
2013: My Heart featuring Chris J.
2013: Feels So Good featuring K.B
2013: Bad Boy featuring Chris Sen
2013: Jack Knife featuring Chomee
2013: African Girl featuring TXL
2013: All in One featuring Christ Sen
2013: Pali Vemene featuring Mishika
2013: Sweet Love featuring Kelly
2013: Break Free featuring Kelly
2013: Busa
2012: Happy Song featuring DR. Duda
2012: Just Add Bass
2012: Step Up
2011: Show Me the Way featuring Crazy White Boy
2011: Uthando
2010: Show Dem
2010: Hallelujah Anyway
2008:Tears dry on their own featuring House Sista
READ ALSO: DJ Shimza biography: age, real name, songs, mixes, house, and Instagram
DJ Euphonik remains one of the most successful South African DJ's with broader followership on the larger Africa and overseas. From the numerous Euphonik photos online, you will agree that he is king in the music industry and a fun lover. Share with us your opinion of him in the comments.
READ ALSO:
Thuli Madonsela biography: age, children, husband, wedding, education, qualifications, books, awards, quotes and contact details
Palesa Mokubung biography: age, family, H&M, shops and Instagram
Johanna Mukoki age, biography, green juice, husband, children, and contact details
Jerry Mofokeng biography: age, birthplace, son, wife, family, book, TV shows, movies and counselling contact details
Cheslin Kolbe biography: age, height, wife, wedding, salary and Instagram
Source: Briefly News