The entertainment industry of South Africa has many pioneer actors and actresses, but a few of them stand out. Nomsa Nene is among the famous people in the acting industry who have made numerous achievements in the industry and have flown the flag of South Africa high all over the world. Not only is her name famous in the acting industry but also in the business world. She now runs a successful real estate company.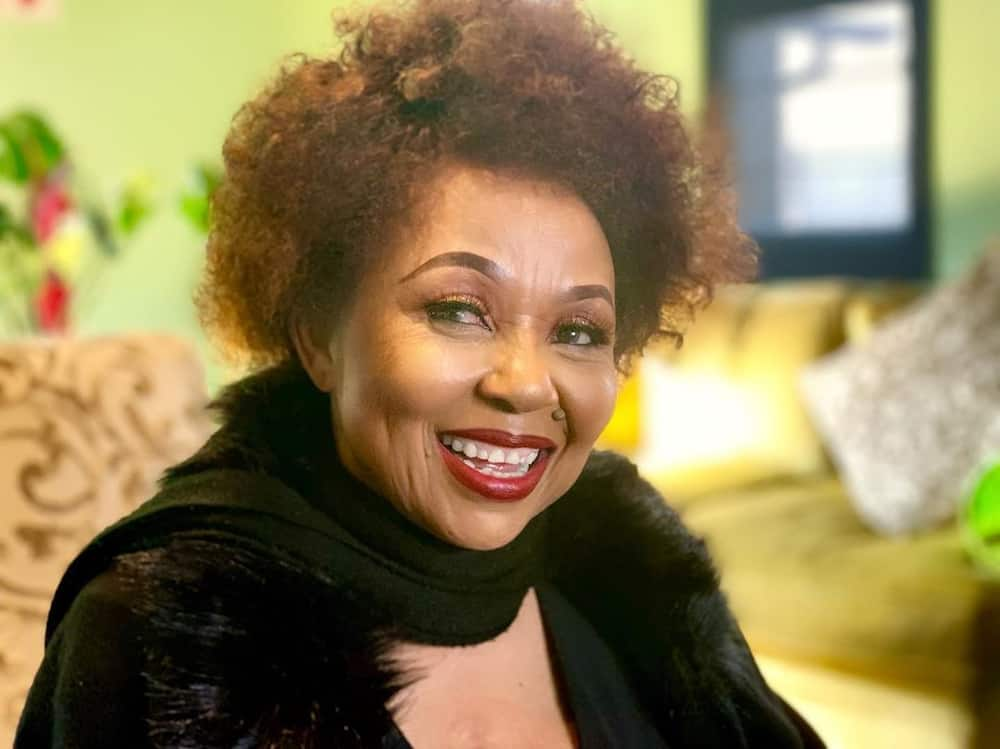 The actress has won a number of internationally recognized awards in acting. She was honored with the Off-Broadway (OB) award, Computicket award in 1984, and Vita Award in 1993. These awards are the fruits of a combination of the natural incomparable acting talent and hard work of Nomsa Nene.
Nomsa Nene profile summary
Full name: Nomsa Nene
Gender: Female
Year of Birth: 1957
Age: 62 years
Marital status: Divorced
Career: South African actress, singer, presenter, producer, dancer, director, and realtor.
Nationality: South African
Nomsa Nene Instagram: missnomsanene
Nomsa Nene biography
Born in 1957 in Soweto, Orlando East, the actress has maintained a beautiful glowing skin that makes her real age unbelievable to many. Many of her fans are left in awe every time they learn about Nomsa Nene age. She is 62 years old. She is the eldest in a humble family of three kids. Her single mother, a seamstress, raised them in an extended family household that worship in the Anglican denomination. She said,
Our family was humble, but Soweto life was paradise. It has never and will never lose its sparkle for me. That's where my family home is, where my heart is.
Nomsa Nene Career life
Nomsa Nene auditioned for a TV commercial with Gibson Kente when she was six, and that marked the beginning of her flourishing show business career. The beautiful South African actress gained popularity in the 1990s when she was the host of the TV game show, Zama Zama.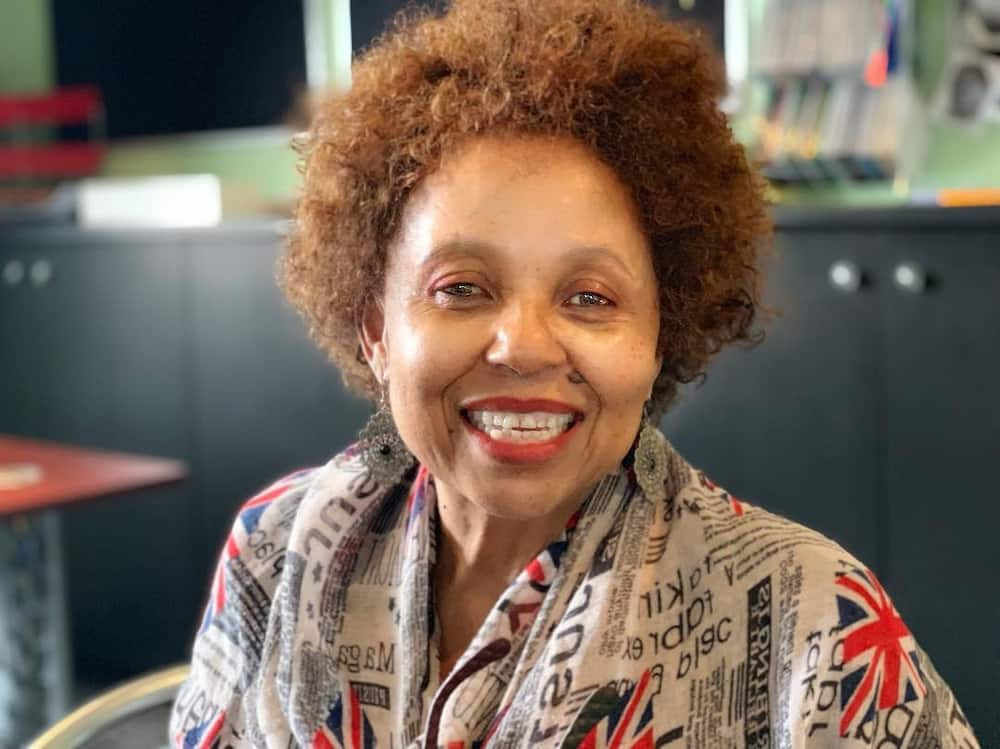 She retired from acting and ventured into the real estate business in 2001 after the Zama Zama show was replaced by a lottery show. She was among the best-selling realtors at Wendy Machanik Properties (WMP). In 2011, her real estate company, Nomsa Nene Properties, was born. In her interview with Sowetan, she said,
After Zama Zama dumped me, I was hurt. I had to find something to do, sell things ... I grew up in Orlando East in a two bed-roomed house. All I ever wanted as a child was to have my own bedroom and a bathroom. So I went into property and discovered that it is my second love.
After 16 years of creating a name for herself and building her company in the world of real estate, her comeback was well-received by her loyal fans. The impeccable acting talent of the actress saw her stand out and take the entertainment by storm. She made her first appearance after those 16 years in Broken Vows, an e.tv telenovela, where she played the role of Lydia, a business partner to Mam Gerty (ThembiMtshali-Jones) and a biological mother to Thandi (Jo-anneReyneke).
In the same interview with Sowetan, the celebrated actress portrays her passion for acting that made her come back. She said,
Born an actor, I will die an actor
Who is Nomsa Nene husband?
She was married to Peter Se-Puma, an actor by profession, but the marriage did not last. The pair parted ways in 1990 after her husband was accused of rape, but he was not guilty of the charges. In his interview with the Drum magazine, he said that he was acquitted of the charges when the first woman admitted that she lied while the second woman withdrew her charges. The iconic actor has no daughter.
Nomsa Nene TV shows and movies
Nomsa has taken part in key roles in more than forty movies and TV shows combined. In her roles on the screen, she brings out her characters in a lovely and adorable way that makes her fans long for her next movies and films. Some of her renowned movies are:
My Country, My Hat in 1982
Morenga as Katharina in 1985
Red Scorpion as NoeKossongo in 1988
Jump the Gun as Sis Buleng in 1997
ChikinBiznis: The Whole Story in 1999
Pure Blood as Hope in 2000
Going Down Gorgeous as Dora in 2000
The Gordimer Stories
Sweet 'n Short
She has featured on various TV shows. Look out for the following TV shows that the incomparable actress has spiced up the storylines:
Broken Vows- Season 1 as Lydia
Soul Buddyz- Season 1 as BatsiShabangu
Soul Buddyz- Season 2 as BatsiShabangu
The Heard- Season 2 as MaMthembu
The star has also hosted a number of TV shows. She has always managed to pull the attention on masses glued on the screen whenever she has a TV show. These are some of her TV shows:
In the 1990s, she hosted a TV game show called Zama Zama.
In 2001, she presented The Toasty Show, an e.tv breakfast program.
READ ALSO: June Van Merch TV shows, movies, nominations and profile
In the many years of her acting career, the actress played significant roles in various theater dramas. They include;
Die swerfjare van PoppieNongena at Market Theater in 1980 and all the subsequent productions like Die Van Aardes van Grootoor at Market Theater from 1978 to 1979
Call Me Woman at Market Theatre in 1979
Stepping Out at Pieter Toerien in 1985
Let the Spear Fit the Wound at Pot Pourri Festival in 1991
Homeland in 1992
My Children! My Africa! at PACOFS in 1993
The Good Woman of Sharkville at NAF in 1996
Ways of Dying in 1999
Symbols of Sex and State in 2000
Romeo and Juliet at Maynardville in 2000
Nomsa was privileged to make history as the first black woman to direct a stage play at the Laager of the Market Theater. In January 1986, Nomsa Nene, Peter Se-Puma (author), and John Ledwaba directed Hamba Dompas. Do you know where she is right now? The actress is busy building her acting career and expanding her real estate company.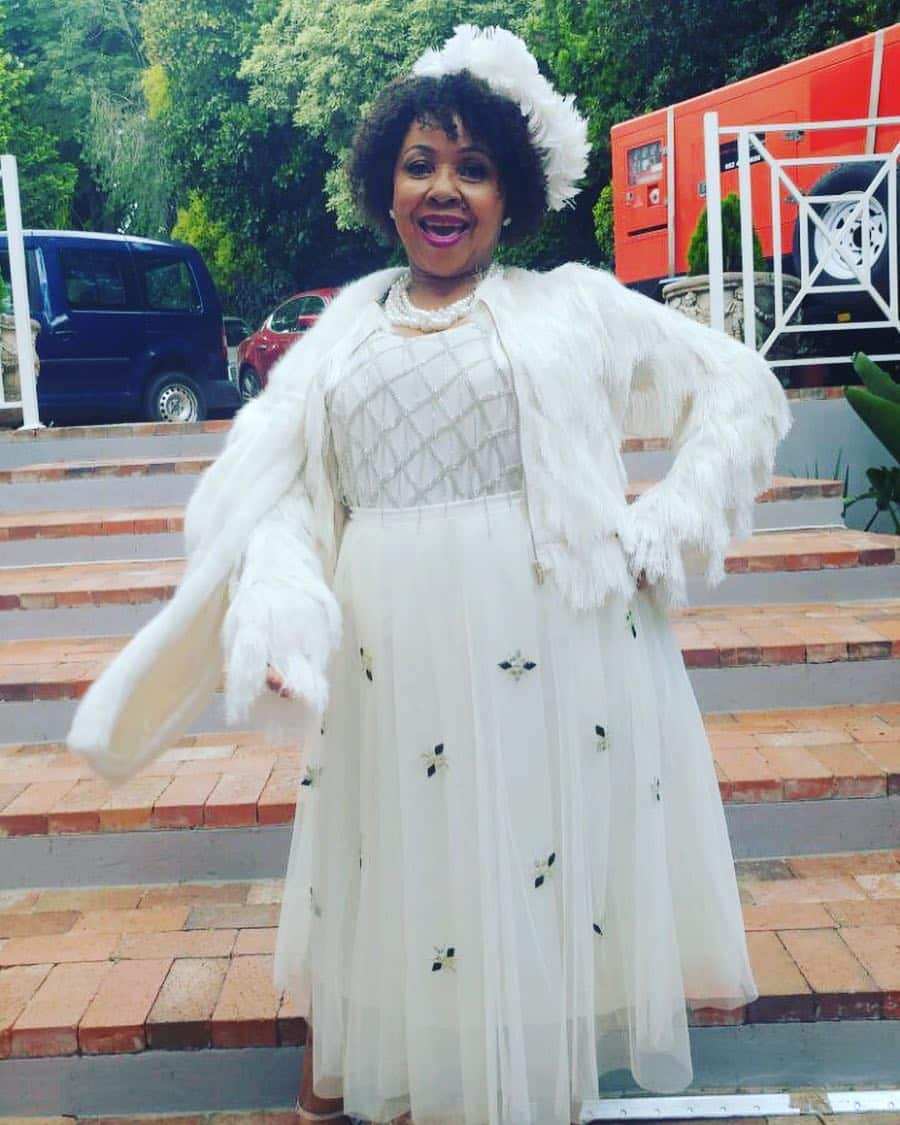 Nomsa Nene properties
The actress has developed one of the best real estate companies in South Africa. Her company, Nomsa Nene Properties, has its headquarters in the Northern Johannesburg. However, they buy, sell, and rent out properties all over South Africa from KwaZulu Natal, Gauteng, to Western Cape.
READ ALSO: Paxton Fielies (Paxton idols) age, parents, siblings, education, songs, record label, car, profile and Instagram
Nomsa Nene hand
Her hand is not clear in most of her Instagram photos. However, the actress looks lovely in her fashionable outfits.
Nomsa Nene has led an exemplary lifestyle. She is a motivation for many who want to balance their talents and other careers. The star is an example to all who have lost things that were dear to them because she proves that with the right attitude, they can also bounce back to doing what they love and succeed.
READ ALSO: Anatii age, full name, family, songs, albums, genres, record label, artefact, and Instagram