A lot of people were caught with surprise when the news broke that Daniel Mminele would be the first black chief executive officer of the third largest bank in South Africa known as Absa. This came as a result of the announcement that the incumbent CEO Maria Ramos had retirement after occupying the position for a decade. Prior to his assumption of this post, Mminele has worked as a deputy governor, which is the next position to the South African Reserve Bank governor.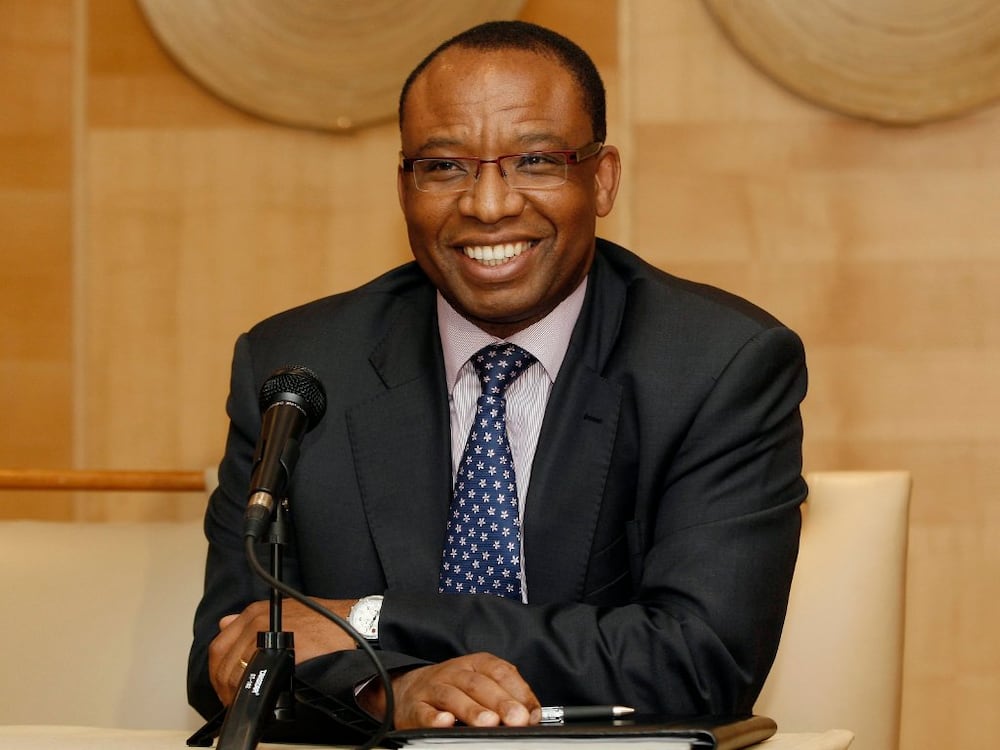 Who is Daniel Mminele? Daniel Mminele is a name known to many in the banking sector in South Africa. He was in service with SARB for close to twenty years where he occupied top positions, including the deputy governor and a member of several committees. So, apart from those, what other information is worth finding out about the new Absa CEO?
Daniel's profile summary
Full name: Aaron Daniel Mminele
Date of birth: 28th of March, 1965
Age: 55 years old
Gender: Male
Known as: Former deputy governor reserve bank and new CEO Absa
Marital status: Married
Profession: Banker
Nationality: South African
Net worth: $250K
Hair colour: Black
Eye colour: Black
Spouse: Unknown
Children: Two
Daniel Mminele background information
Mminele was given birth to in Phalaborwa, Mopani District Municipality, Limpopo Province, South Africa. He schooled and bagged a degree from a German University with specialisation in Banking before he went further to the United Kingdom to obtain a degree from London Guildhall University. After his graduation, he was employed by Westdeutsche Landesbank Girozentrale and was privileged to work in their offices in Germany and London.
READ ALSO: Da Capo age, songs, albums, record labels, nominations, awards, and Instagram
Upon his return to South Africa in 1995, he joined the Commerzbank AG in Johannesburg where he worked for two years as a Customer Relations Manager. He also briefly worked with African Merchant Bank, and it was from there that he joined the South African Reserve Bank in 1999. Then, he got appointed after ten years of working with the bank, as the deputy governor to take charge of the financial markets and international economic relations in 2009.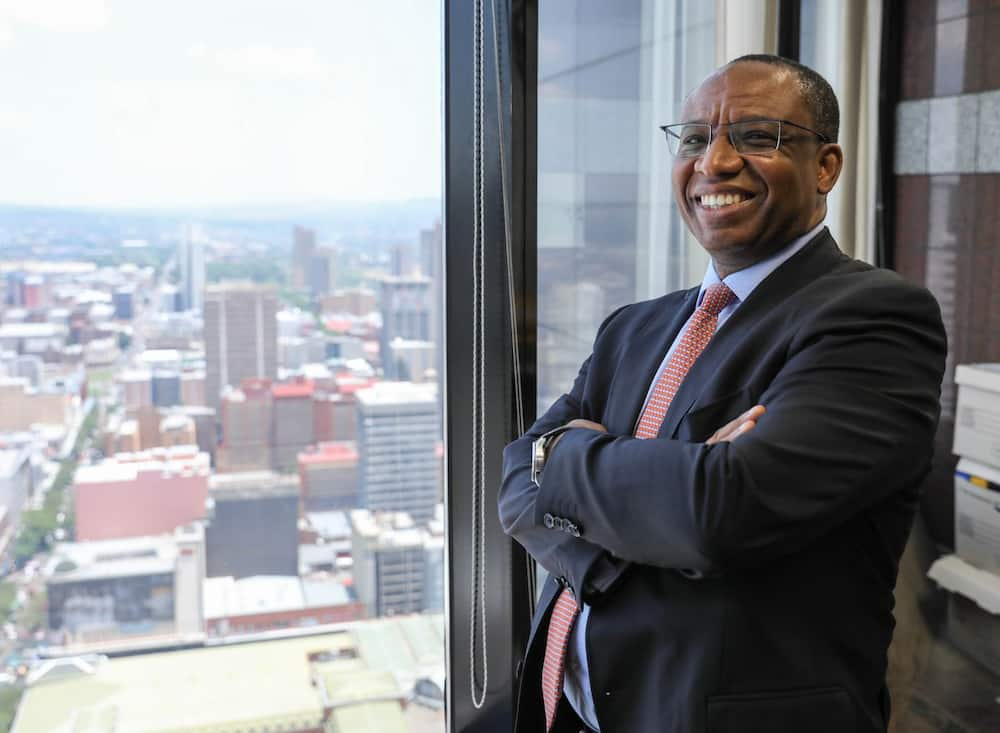 He was a committee member of the bank's monetary policy and financial stability. He has also participated in the National Treasury's investor tours to boost the economy of South Africa. Among other achievements, the new CEO earned The Great Order of Merit from the German government, which is the highest honour from the government to an individual, for his exceptional service in the country.
How old is Daniel Mminele?
Daniel Mminele age is 55 years at the time of publishing this piece. He was born on the 28th of March, 1965.
Mminele's children
Since their union, Daniel and his wife have two children, even though there is presently no information made available to the public about them.
Daniel Mminele education
Between August 1982 and June 1984, Aaron Daniel Mminele schooled at Fachhochschulreife-Wirtschaft and Friedrich–List–Schule, Hamm/Westf. in Germany. Also, from August 1984 to July 1987, he went to Sparkasse Paderborn & Ludwig-Erhard Commercial School, Germany, where he qualified with German Banking Diploma.
Moreover, the new Absa CEO attended the City Polytechnic of London/Guidhall University for his degree programmes. Apart from that, he has undertaken many courses in training and developments in SARB College on monetary policy and financial markets.
READ ALSO: Thabang Makwetla age, wife, education, qualifications, party, previous office, restaurant, speech, house and contact details
Daniel Mminele qualifications
Apart from his degrees from a school in banking, Mminele has a certification from the Chartered Institute of Bankers in the United Kingdom. As contained in his curriculum vitae, he also has some associate certifications in the following subjects:
Management in Banking;
Law Relating to Banking Services;
Corporate Banking – Practice and Law;
The Monetary and Financial System;
Multinational Corporate Finance;
Accountancy;
Banking Operations – Regulation, Market Practice and Treasury Management.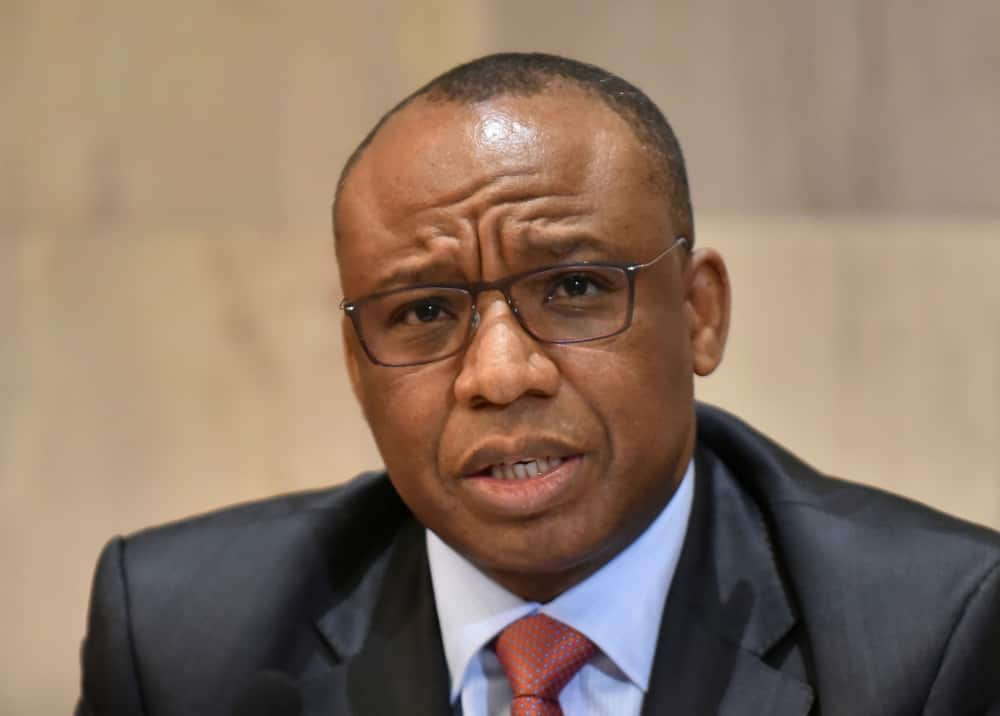 Mminele's days with SARB
Before his appointment as the deputy governor of the financial institution, Daniel had served in the international banking and financial market departments of the South African Reserve Bank. He also worked with the human capital and operation department of the institution.
Then, it was announced in 2019 that as the then deputy governor of Reserve Bank, Mminele would retire from his position after completing his five years tenure for the second time, which expired on the 30th of June, 2019.
While commenting on the significant roles that the new CEO played in Reserve Bank, the bank's Governor Lesetja Kganyago noted that,
"Deputy Governor Mminele has left an indelible mark on this fine institution and his contribution to the bank has been invaluable and immeasurable".
Daniel Mminele Absa
With his recent appointment as Absa CEO, Daniel stands as the first black African to occupy that position. He officially resumes duty on the 15th of January, 2020. The appointment came upon the retirement of the incumbent CEO of the financial institution, Maria Ramos, in February 2019.
Mminele is expected to take over from René van Wyk who, since Maria Ramos's retirement was announced in the previous year, has been leading the bank on an interim basis.
Daniel Mminele net worth
Daniel is a career banker who has distinguished himself in his field, having occupied top-paying positions for more than twenty-five years. Although there is yet to be any publication by authorities like Forbes on how much Daniel Mminele is worth. Online sources estimated his net worth at 250,000 Dollars.
Daniel Mminele is a pillar in the South African financial sector, considering his enormous contribution. His recent appointment as the CEO of Absa is one out of many heights that he has attained. He has been a representative for South Africa in many international forums like the BRICS, G20 and the International Monetary Fund.
READ ALSO: Fana Hlongwane age, children, state capture, cars, and house