Sedibeng College online application, forms, courses, fees, contact details, requirements 2021
Sedibeng College is one of the leading technical and vocational education and training institutes based in South Africa. The college has its four campuses situated in four parts of the country, namely Sebokeng, Heidelberg, Vereeniging, and Vanderbijlpark. You can be among the huge crowd of students seeking to join the college to pursue a course of their choice.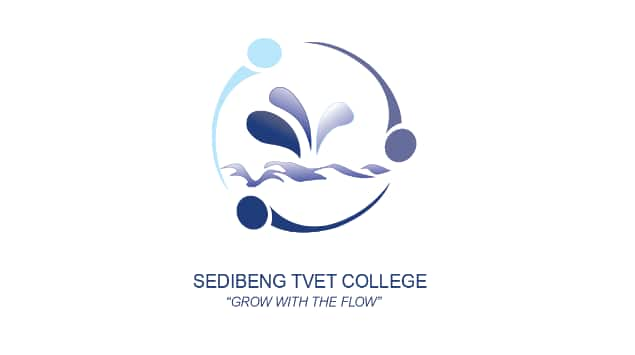 For the past five years, the number of students enrolling in the institution has been increasing. It has been so because the college has been offering world-class education to all its students. Now, most of them can compete with others in the job market while others have already employed themselves. Well, what else do you need to know before joining the college?
Is Sedibeng College registration for 2021 open?
Currently, registration is ongoing in Sedibeng TVET College Vanderbijlpark as well as the other three campuses. Basically, registration can be done online. With technological advancements, students now prefer to register online. One can access the portal using the link, sedcol.co.za, which is the college's website.
Crucial information about Sedibeng College
How much do you know about the college? Well, the college has a lot to offer that most students and parents might not know.
Sedibeng College online application 2021 guide
For instance, for new students, the process involves five major stages. If you have all the requirements, the process can take a maximum of 10 minutes. Here is a step-by-step guide on how to fill the online Sedibeng College registration form:
On the website, click on "My Sedcol" on top of the page.
One will be directed to a new page with other options but this time in blue and white fonts.
On the page, click "Registrations", and you will get further instructions on how to register.
Step 1 requires one to select a course of their choice. Typically, a student is allowed two options. You will also be required to key in other information related to the course you have selected as well as additional information on how you will pay for the course.
Proceed to step 2 to upload your identification documents. Remember, the allowed formats are PDF, PNG, and JPG.
Step 3 will involve verification of a student's credentials such as email, cell phone, and ID number.
Proceed to step 4 and enter all your biographical data.
Click "Proceed with Email Verification" and wait for a verification email.
What courses does Sedibeng College offer?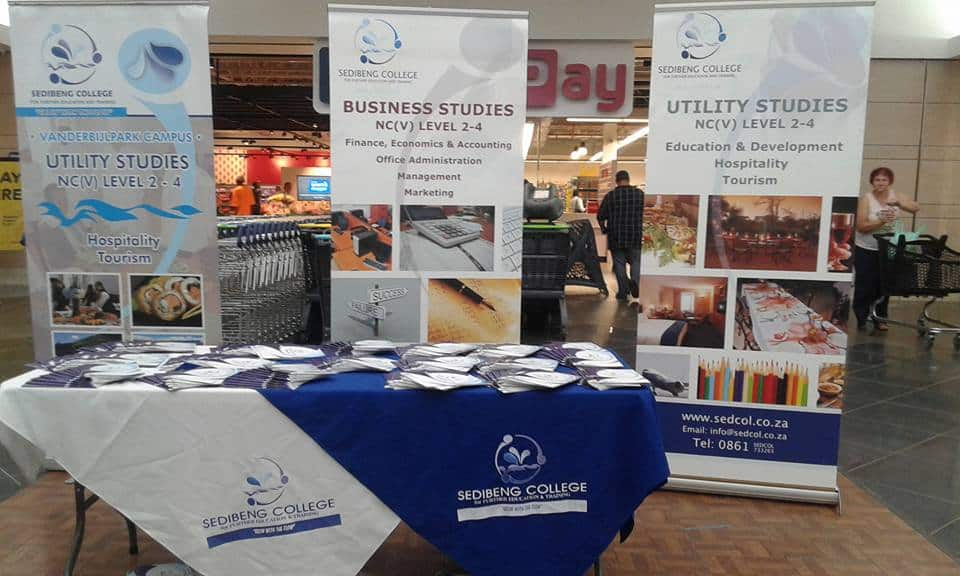 Every campus under the college offers a wide range of courses ranging from engineering to business. Below is a list of Sedibeng college courses classified into three major categories by the institution:
Engineering programs
Mechanical NI – N2
Mechanical N -3
Electrical
Civil
Nated Report 191 programs
Human Resources Management N4 to N6
Business Studies N4 to N6
Public Management N4 to N6
Tourism N4 to N6
Engineering Studies N1 to N6
Business studies
Courses under it include:
Business Management
Hospitality and Catering services
Public Administration
Management Assistant
Tourism
Human Resource Management
Marketing Management
National Certificate Vocational NC (V) Level 2 – 4
Management
Hospitality
Office Administration
Finance, Economic, & Accounting
Civil Engineering & Building Construction
Electrical Infrastructure Construction
Engineering & Related Design
Information Technology & Computer Science
Requirements for admission
Admission requirements depend on the course a student wants to take. For instance, most engineering courses require a student to have a passing grade in N1, N2, N4, and N5 with another pass in relevant subjects.
On the other hand, most business management courses require pass grades 10 and 12. However, it is essential to seek more information about the requirements before you apply.
Fee Structure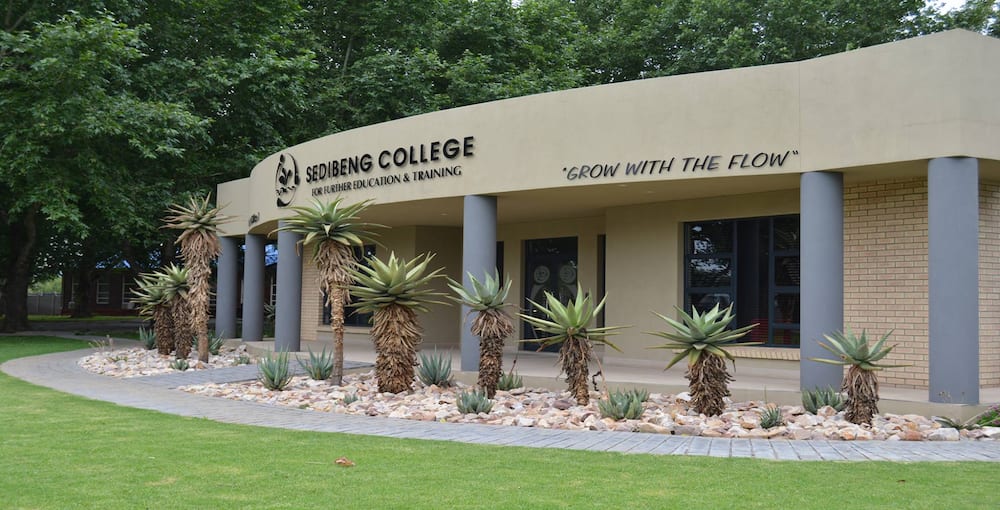 Similar to most institutions, fees vary according to the course a student chooses to pursue. Overall, tuition and subject fees for NC (V) level programs range from R7,000 to R16,000 per year. On the other hand, the costs for Nated Report 191 programs range from R1,500 to R5,200 per trimester.
It is advisable to visit or contact a campus of your choice for an accurate fee structure. Better yet, you can contact them for more information about the fees depending on the program of your choice. The college offers its students the best quality of education at affordable costs.
Bursary program and its requirements
Sedibeng College Vereeniging offers bursaries to returning students. However, not any student on the campus can be awarded the scholarship. The requirements are:
One must have been a recipient of the NFAS bursary in the previous semester.
The service applies to one term only.
For NCV, they must have passed a maximum of five subjects to qualify.
Trimester/semester students must have passed three subjects in the previous term.
In some instances, compliance levels and attendance can also be assessed before issuing a bursary to a student. In other words, financial aid is offered to bright and dedicated students only.
Sedibeng College contact details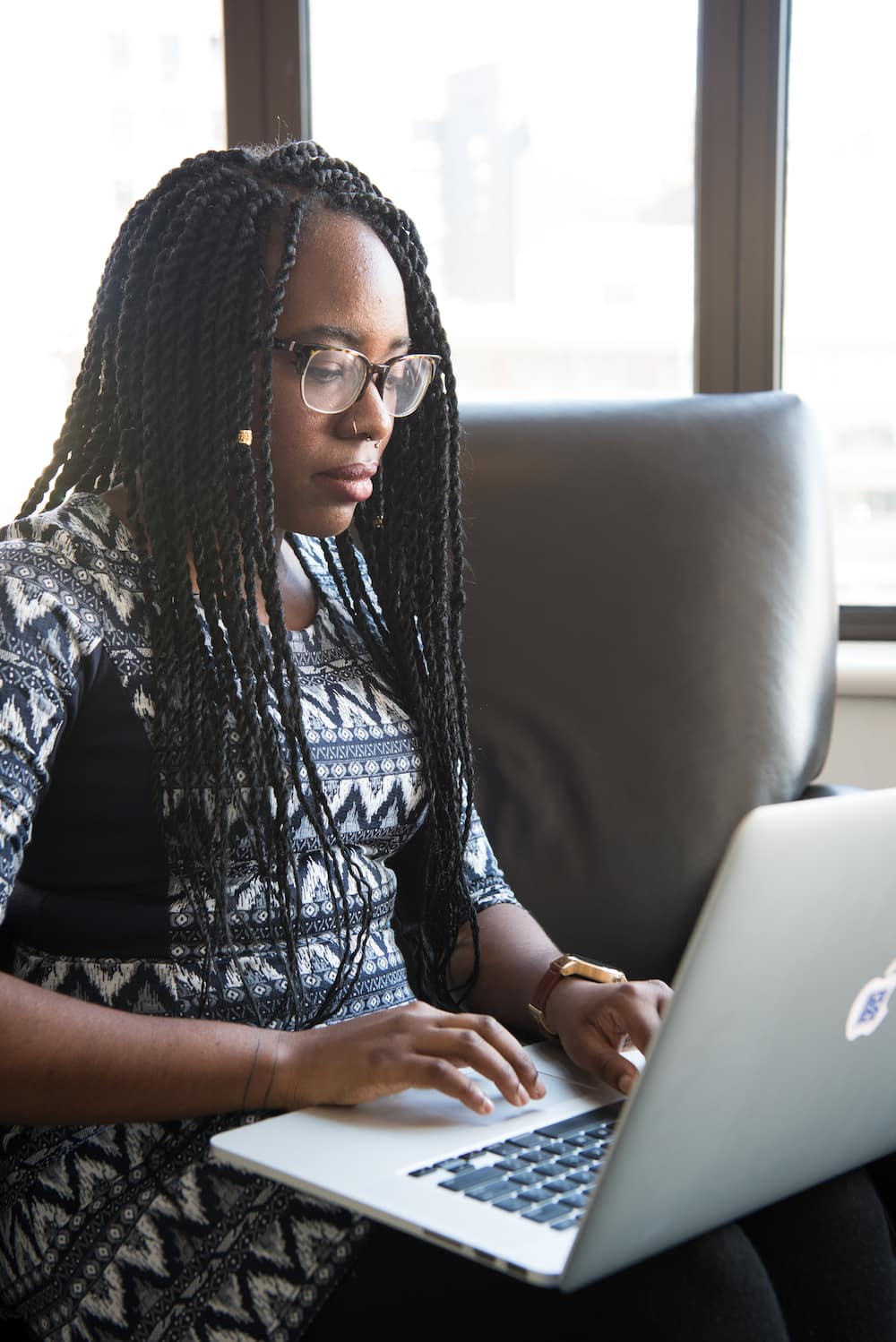 It is advisable to contact the institution for inquiries regarding any of their services. To reach any of the campuses, you can locate them through the following contact details:
Headquarter/central office
Physical Address: 37 Voortrekker Street Vereeniging, 1930
Tel: 016 420 2520/ 016 422 6645
Fax: 016 422 6646
Vereeniging campus
Physical Address: 33 Voortrekker Street Vereeniging, 1930
Tel: 016 455 6500
Fax: 016 422 0746
Heidelberg campus
Physical Address: 1 Fraser Ave Heidelberg, 1438
Tel: 016 342 9600
Fax: 016 349 1044
Vanderbijlpark campus
Physical Address: 6 Frikkie Meyer BLVD Vanderbijlpark, 1900
Tel: 016 380 0300
Fax: 016 931 9406
Sebokeng campus
Physical Address: 4 Samuel Street Sebokeng, 1900
Tel: 016 930 2800
Fax: 086 605 3788
Sedibeng College has been on the frontline providing quality education to its students. The institution admits qualified students to various courses of their choice. The college has highly competitive lecturers who are ready to assist everyone in fulfilling their dreams.
Source: Briefly News