While there are adults who had a smooth beginning, there are some whose backgrounds were rough, and Motsoaledi Setumo is one of those in this category. The actress grew up with the belief that everything was against her and her family. However, considering her past and her level of success at the moment, all those beliefs have become history. This is because it is glaring that she is enjoying her life, and her career, so far, has been successful.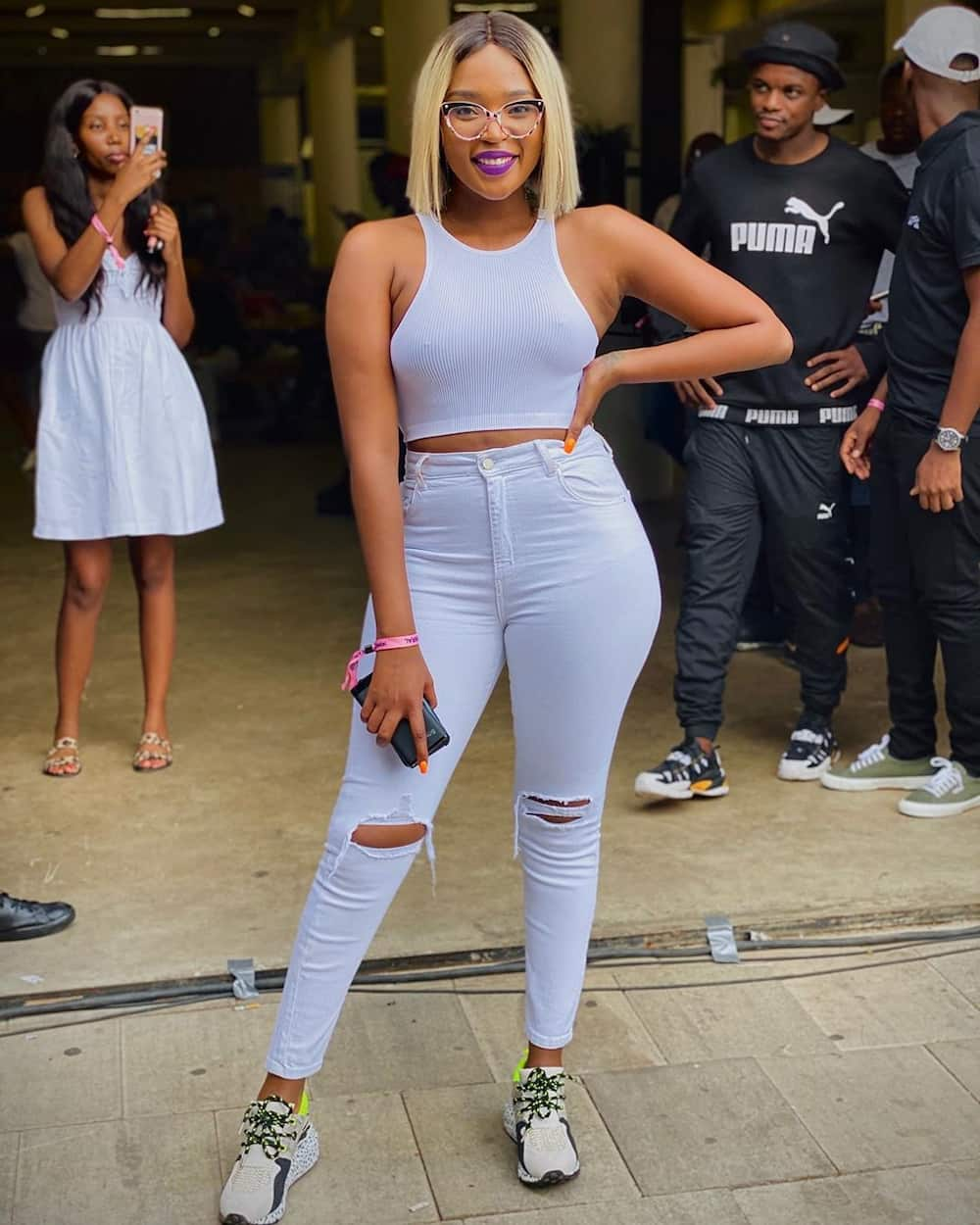 Even though Motsoaledi may appear as a calm person, it may be shocking to know that she was rebellious as a teenager. But then, according to her, it was her way of coping with the difficult situation she faced. Her acting career came as a relief to her, and it was also an avenue that helped her pour out her emotions. Since she was young, the actress's mum has been her source of inspiration, and she confesses this every time she has the opportunity to. Mo's story is very motivating for anyone who is on the verge of losing hope.
Profile summary of Motsoaledi
Full name: Motsoaledi Kgothatso Elna Setumo
Nickname: Mo Setumo
Date of birth: 15th of April, 1991
Birthplace: Kagiso, Westrand
Age: 28 years old
Gender: Female
Profession: Actress and radio presenter
Languages: Setswana, English, and Sesotho
Religion: Christianity
Nationality: South African
Hair colour: Black
Family: Glenda (mother) and Johnny Setumo (father)
Background information on Motsoaledi
Motsoaledi is an actress and radio producer from South Africa. She was born as Motsoaledi Kgothatso Elna Setumo. She is the only child of her parents Glenda Setumo and Johnny Setumo. The actress was raised in Kagiso on the Westrand, and she is famous for her role as Thabitha Cele (Thabi) on the SABC1 soap opera Generations: The Legacy. She played the young lady who partook in a bondage scene that involved hot candle wax.
READ ALSO: Patricia de Lille age, children, husband, siblings, books, office, party and contact details
The queen actress starred as Tselane Dlamini in the Mzansi Magic telenovela Greed & Desire from 2016 to 2017. Motsoaledi Setumo the queen has a degree in Media Studies. She got her degree in Radio Broadcasting from Boston Media House after studying from 2011 to 2013.
The beautiful actress has, in the past, talked about the time acne almost caused her to give up on her acting career. Consequently, from her experience, she told her fans that people with skin diseases do not need to be always reminded about it.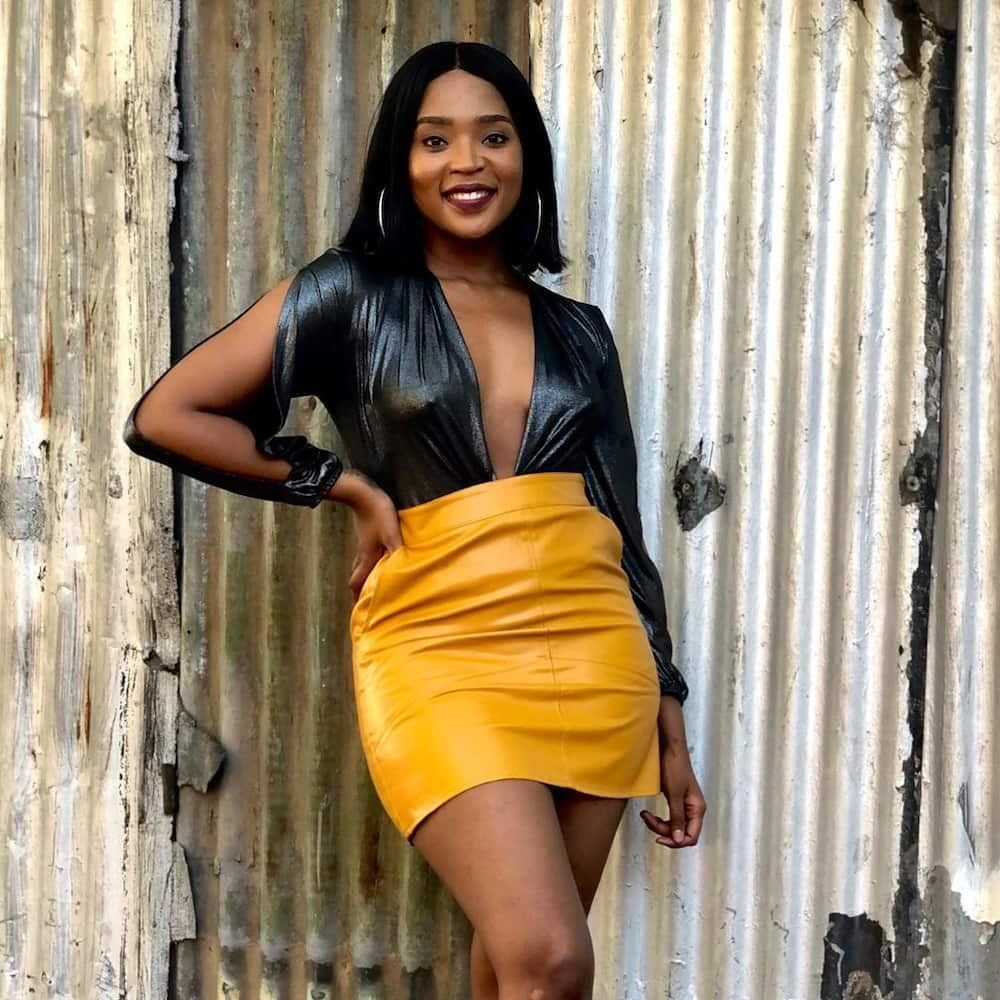 How old is Motsoaledi Setumo?
Motsoaledi Setumo age is 28 years old as of the time of publishing this piece. She was born on the 15th of April, 1991. This means that, in a few months' time, the actress would be celebrating her 29th birthday.
Is Motsoaledi Setumo pregnant?
The news of Setumo pregnancy was false. The rumour is based on one of Mo's followers on Twitter who came up with the false story that the actress was pregnant in 2019. Mo, in turn, gave her a perfect response, which is the fact that she was pregnant only from her roles in the movies and not in reality.
Is Motsoaledi Setumo married?
There is no confirmed information on Motsoaledi's marriage, although she often keeps some aspects of her life private. Apart from that, she once admitted feeling unloved while growing up.
READ ALSO: Samkele Maseko, family, journalism, resigns, eNCA, SABC, pictures, Jessie Duarte, profile, Instagram
Motsoaledi Setumo parents
When the star actress was just eight years old, her mother got involved in a car accident. The incident left her with no choice than to stay with her relatives for a few years while her mother recovered. Unfortunately for her, she eventually lost her mum on the 9th of December, 2019. It was really a devastating moment for her.
Apart from that, the actress has no siblings, and there is no available detail about her dad, except for the fact that she is the first child of her father. Her father divorced her mum when Mo was only six years old.
Motsoaledi Setumo Generations scene and leaving The Queen
Mo Setumo's role in Generations was her first credited screen acting role. She got the role of Thabitha after three unsuccessful attempts. In 2016, she starred as Tselane Dlamini on Mzansi Magic's telenovela, Greed & Desire. Subsequently, she starred as Mmabatho on the Mzansi Magic soap opera, The Queen. She played alongside Connie Ferguson, Themba Ndaba, Sthembiso Khoza, Khayakazi Kula, and Shona Ferguson.
Besides, Mzansi Magic soapie fans were surprised that two The Queen actresses were leaving, with Motsoaledi being one of them. Sunday World confirmed the news. Although there is no clear information on why she resigned, according to her colleagues, the actress no longer finds happiness with the way the production team and the soapie owners treat other actors.
Mo's stunning pictures and Instagram account
The Queen actress was spotted in Botswana in 2019 spending some quality time. The picture of the vacation is one of the most viewed Motsoaled Setumo Instagram photos.
With over 384,000 followers, Motsoaledi Setumo Instagram page is a place to visit. You can join thousands of her followers on @Mo_setumo to get the best of her photos. Also, stay updated on the latest happenings in her life and career.
The profile of Motsoaledi Setumo can be summarised as that of hope and perseverance. She has struggled through many difficulties in life to reach her current status. Though Motsoaledi Setumo body physique is admired by many, she still has her reservations about her teeth.
READ ALSO: Marco Spaumer age, childhood, girlfriend, twin brother, parents, TV shows, Instagram