Botlhale Boikanyo age, boyfriend, parents, poems, albums, awards, car, Instagram
Botlhale Boikanyo is a young South African poet and singer. She first came into the limelight when she won South Africa's Got Talent grand prize in 2012. Despite her age, she has significantly contributed to the growth of the South African entertainment scene. Well, how conversant are you with her work and personal life?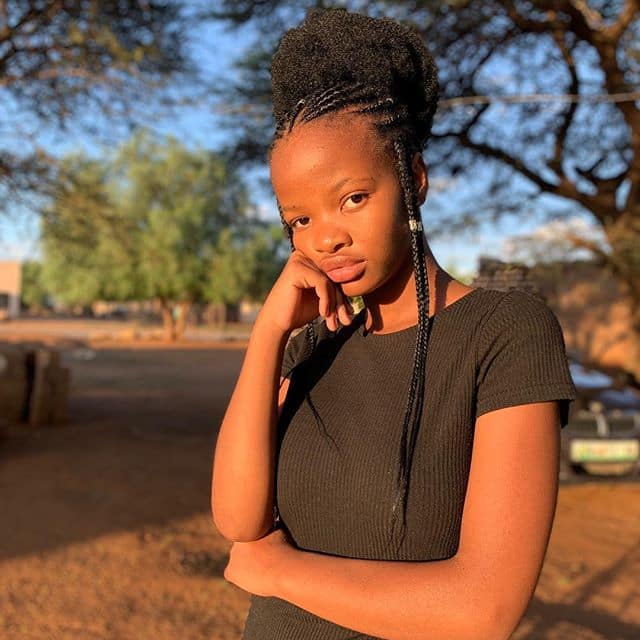 Boikanyo might be young, but her abilities are on another level. She is widely recognized for her tantalizing performances at important social and public events. For instance, her magical performance at Jacob Zuma's inauguration received massive response.
Her talent has seen her meet the world's most famous people, such as Charlize Theron, Sir Anthony Hopkins, Whoopi Goldberg, and Dr. Maya Angelou, among many others.
Botlhale Boikanyo profile summary
Birth name: Botlhale Boikanyo
Date of birth: 23rd May 2001
Age: 18 years old
Place of birth: Mahikeng, South Africa
Parents: Lebone Boikanyo (father) and Mumsy Boikanyo (mother)
Birth sign: Gemini
Occupation: Poet, singer
Botlhale Boikanyo bio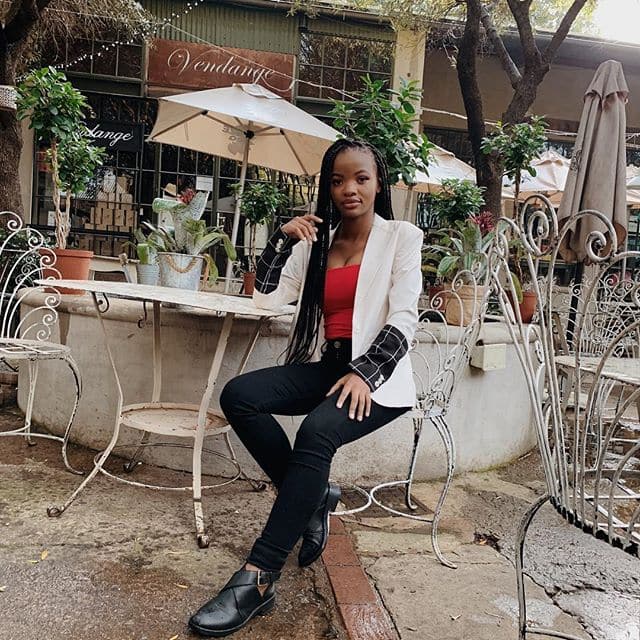 Botlhale Boikanyo was born on 23rd May 2001 in North West of Mahikeng, South Africa. She is the daughter of Lebong and Mumsy Moikanyo. She is the firstborn in a family of three children. She developed an interest in poetry from a tender age. Precisely, at six years old, she was already writing and reciting poems.
Growing up, she was performing in public gatherings such as churches, weddings, schools, among many others. When she turned twelve years old she decided to compete in SA's Got Talent, a talent search competition. Her abilities saw her outshine others in the contest, winning a grand prize of R2500,000. Importantly, the contest helped to showcase her talent to the world.
READ ALSO: Selaelo Selota bio, age, family, songs, albums, genre, record label, nominations
Origin of her name
What is there in a name? Well, wondering what Boikanyo meaning is? Boikanyo is a South African name meaning symbolizing destiny. The name also means loyalty, pledge, or trustworthy. On the other hand, Bohlale means God's wisdom. Perhaps, this helps to explain why she is such a blessing.
How old is Botlhale Boikanyo now?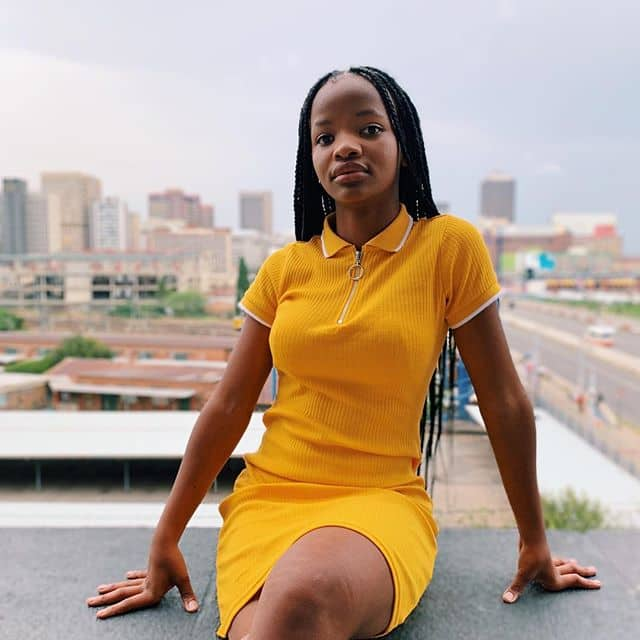 As of 2020, Botlhale Boikanyo age is 18. She celebrated her 18th birthday by buying herself a beautiful and expensive car. The teenage celebrity posted a lengthy post on Instagram with her new car. She thanked her family and all the people that have always supported her journey. A section of the long post read:
Also world meet my first 4 wheeled baby - this ones name is Bokamoso. Thank you to the coolest OG's. I love you all.
Similarly, Botlhale Boikanyo 2017 birthday was also colorful. She celebrated with friends and family. It seems every birthday comes along with a blessing for her. Well, at 16, she was part of the Scandal cast.
School life
Despite her flourishing career, education has always been her priority. She has been quoted in several instances emphasizing how vital education is to her future. Even so, there is little on the public about the school she attended. Also, now that she turned 18 years old, it is not clear if she is pursuing higher studies or not.
Dating history
She has been in one established relationship. Botlhale Instagram post shows a young man who he is believed to be his current boyfriend. The name of the guy is Kagiso Phaswana, popularly known as Kpaparazzi.
Botlhale Boikanyo boyfriend is a photographer and content designer. Usually, he is invited to events to capture moments in photos and videos. The two love birds have been together for quite some time now.
Career
Boikanyo's interest in poetry set in right from childhood. The passion grew day-by-day through the support of her mother and teachers. To date, she has written and recited a significant number of poems, spoken word, and songs.
Botlhale Boikanyo poems and album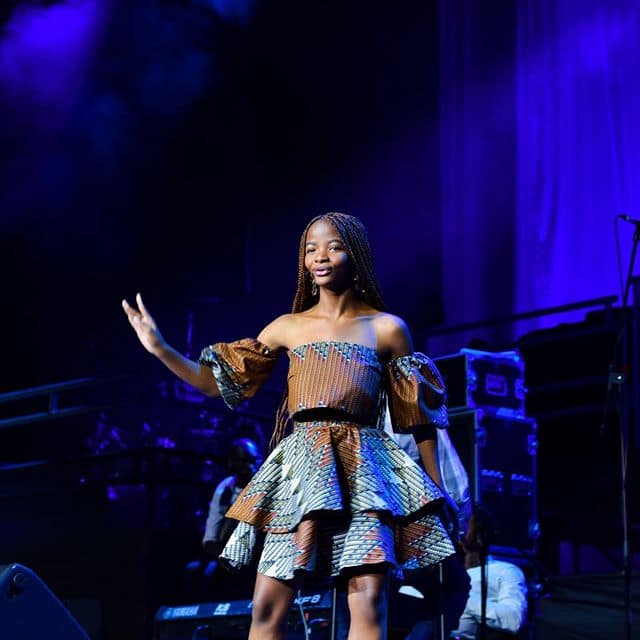 Her poems are among the many famous South African poems worth knowing. Some of them have been converted to songs. They include:
No Place Like Home
Madiba Tribute
Africa M Pride
Our Deepest Fear
My Roots
Bua Tlhe Motswana
Africa My Genesis
READ ALSO: Amanda Joy: age, movies, TV shows, Instagram
The spoken word and song album is already available in most official music sites. The album contains ten songs, including a bonus of three acapella version tracks (Africa My Genesis, No Place Like Home, and My Roots). Also, you can find some of her captivating video performances on YouTube, especially those from her SA's Got Talent competition.
Has she ever been to Idol SA?
She has never been to Botlhale Idols. It happens that the show has a name matching that of her first name.
Botlhale Phora qualified to top three in season 13 of the show. He does not have any ties with Boikanyo. Similarly, they only happen to share the same first name.
Legacy of Hope Foundation role
In 2014, she was appointed as the Youth Ambassador for the Legacy of Hope Foundation. The organization was formed to honour Nelson Mandela. Primarily, the foundation's role is to reform healthcare for kids around the globe.
Nominations and awards
Apart from winning the grand prize of R2500,000 at the 2011 SA's Got Talent, she has been a nominee and winner in SAMA. In 2013, she was nominated for the South African Music Award for Best Traditional Music Album (SAMA) and Best Praise Singer and Best Poet. She eventually won the award of the Best Praise Singer. She remains to be the first-ever young artist to be nominated for SAMA.
Botlhale Boikanyo new car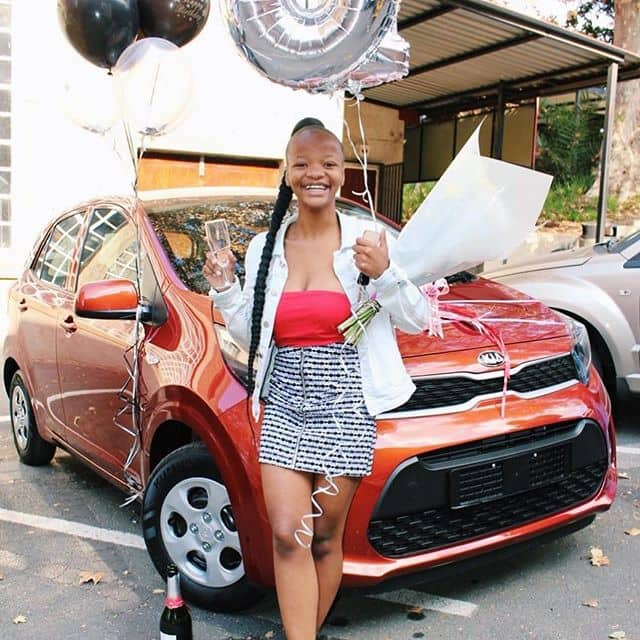 While turning 18 years old, she bought herself a beautiful car. She named the car Bokamoso. This is one of the properties that she owns.
Botlhale Boikanyo Instagram
Like most celebrities, she is active on Instagram. She commands a massive following on the platform. Currently, she has over 112k followers. Often, she posts her pictures with those of her family and boyfriend. You can follow her to get a sneak peek of her glamorous photos.
No doubt, Botlhale Boikanyo is extraordinarily talented and beautiful. She has managed to remain on top of the game from childhood because she loves her passion. Also, she is among the people whose talents have taken them places. Overall, she is a role model for many youths in South Africa.
READ ALSO: Natasha Sutherland age, children, spouse, books, movies, career, Instagram
Source: Briefly.co.za