Vinette Ebrahim bio: age, children, husband, brother, 7de Laan, net worth
Vinette Ebrahim was on SABC2 drama series 7 de Laan as Charmaine Beukes Meintjies for 19 years. Her role in the drama revolved around issues in society. She valued friendship, family, and community service both in real life and in the show. One of her notable roles was a lead role, Ellen Pakkies, in My Naam/Name.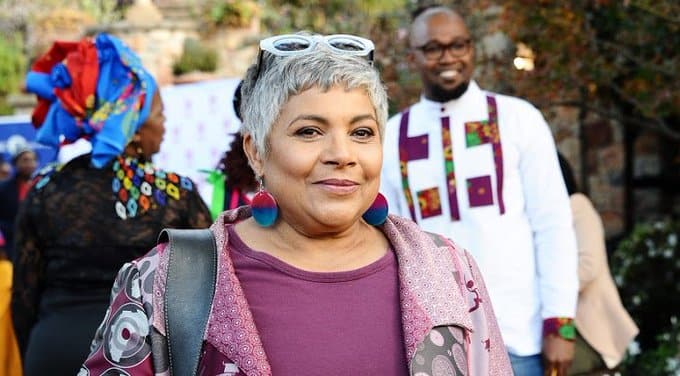 Vinette was nominated for the Green Horn award for Best Actress. 7 de Laan consistently won top awards such as the Best Soap by SAFTA. It also won Golden Horn Awards six times. Ebrahim net worth is about $80 million.
Vinette Ebrahim profile summary
Full name: Vinette Ebrahim
Gender: Female
Date of birth: 21st February 1957
Age: 63 years
Career: Actress, play director, and scriptwriter
Nationality: South African
Vinette Ebrahim bio
She was born on 21st February 1957 in South Africa. Parts of her years were spent in Coventry, England, as she was growing up. Most of Vinette's family members are actors. She followed the footsteps of her father. She was trained at Space Theater by Yvonne Bryceland. In 1974, she kicked off her acting career at the same theatre.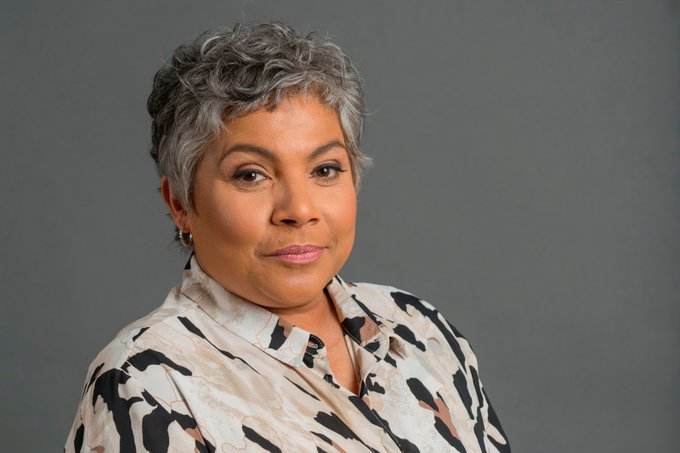 Career
Ebrahim made her first appearance on TV in a show named Meeulanders that was aired on SABC in 1996. After Meeulanders, she joined another show on SABC named Soutmansland in 2000 before she got a role in 7de Laan as Charmaine.
Vinette is a playwriter, director, and actor. In 1997, Ebrahim directed Josef en dies Mevrou. Real-life stories motivate her to write plays. She co-wrote Die Ongelooflike Reis van Max en Lola with Hugo Taljaard, a South African director and scriptwriter. The play is about Ebrahim's long-term friendship with Chris van Niekerk, a South African actor. It is a true story about an African woman and a gay man who shared a strong bond of friendship during the time South Africa was under Apartheid.
She acted in many South African theatres and festivals. In the 2007 Klein Karoo Nasionale Kunstefees (an Afrikaans arts festival), she was awarded the Kanna Award for Best Actress for performing exceptionally well as Boesman en Lena in an Afrikaans play named Athol Fugard. Her husband also played a lead role in the drama.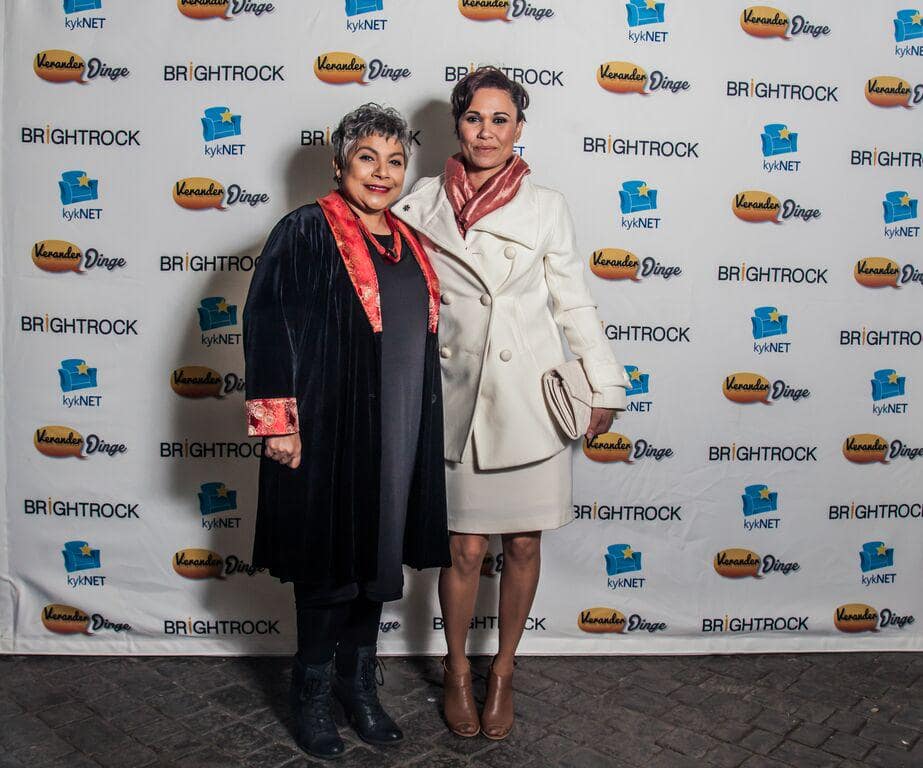 The actress presented throughout South Africa to celebrate National Women's Day. It was an English and Afrikaans one-woman show named Praat Die Storie Smaak Kry (Let's Spice It Up) that was centred on her life.
She wrote and also performed in English and Afrikaans play called Invisible at the Klein Karoo festival in 2016. Her role was a homeless woman from District Six, Cape Town. The star has also appeared on Suidoosterfees festival's productions.
Who is Ellen Pakkies?
No one could have brought out the character, Ellen Pakkies, in My Naam/Name better than Ebrahim. The nurse was jailed for strangling her drug-addicted son, Abie Pakkies, to death in their home in Cape Town. Ellen's childhood was filled with pain because of her drug-addicted father. She was sexually abused many times. Ebrahim received the Best Performance award in the 2013 Naledi Theatre Awards for playing this role. Here is a picture of the real Ellen Pakkies and her husband.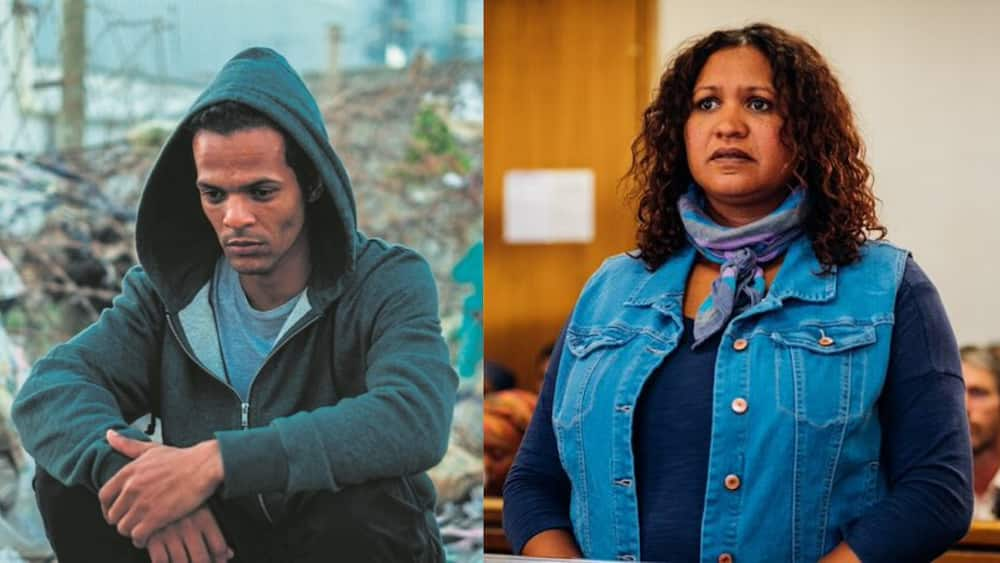 READ ALSO: Cassper Nyovest vows to never be friends with AKA
Vinette Ebrahim family
She was named by her older brother, Vincent Ebrahim, a South African-British actor. Their father was a teacher in Woodstock, Cape Town. He was also an actor, writer, and director. He got a job as a stage manager in Coventry, England, in the late 1950s; hence he relocated with his family to England. They moved back to South Africa later.
Vinette Ebrahim husband Ivan D. Lucas is also an actor. Some of the films he has starred in include Point of Impact (1993) and Ernest in the Army (1998). He has been on several TV shows like Madam and Eve Season 1, where he starred as Mr Johnson. Vinette Ebrahim daughters Kim Cloete and Talia Odendaal are gorgeous. Kim Cloete Vinette Ebrahim is a successful television actress, businesswoman, and radio host.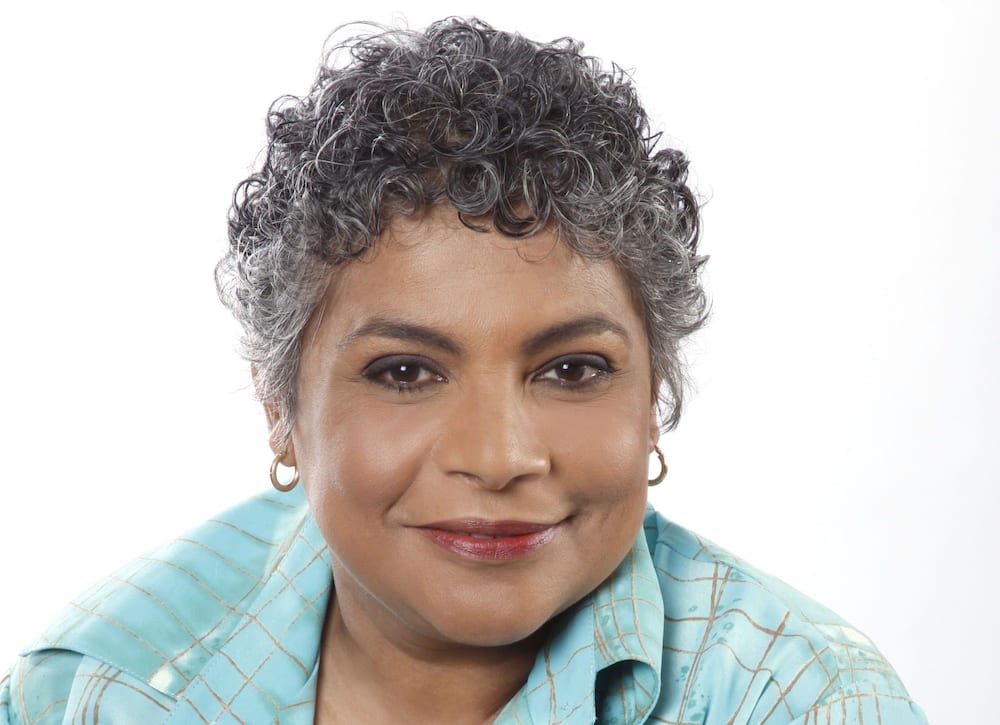 READ ALSO: Lerato's Kganyago's handsome and successful husband finally revealed
Why did Vinette leave 7 de Laan?
Charmaine joined SABC 2 soap opera, 7 de Laan, in 2000. She left the show on 24th October 2019. In the show, she was the twin sister to Vivian. In Daniel Odendaal Productions' press release they said,
After evaluating past and current storylines of 7de Laan, it has transpired that all potential stories around Charmaine and Vivian have been exhausted.
They explained further,
In long-running television series, it often happens that a character's journey comes to an end.
In an interview with Kuier Magazine, Vinette was not convinced by the explanation. Odendaal Productions never commented on what she said in the interview. She said,
There was a long run-up, and I had a feeling that something was about to happen. But to say that there were no more storylines for Charmaine made me laugh out loud. It's the weakest excuse ever. Then get better writers!
Vinette Ebrahim has won more awards in the industry than the ones mentioned here. She is among the long-lasting actresses in the industry because she has been on TV for more than 20 years.
READ ALSO:
Pearl Thusi feels positive about a 2nd season of 'Queen Sono'
Halala: Mzansi's Masali Baduza has lead role in BBC TV series
Pete Davidson bio: net worth, girlfriend, age, Twitter, Instagram
Source: Briefly News