Carol Bouwer is a successful South African businesswoman and television presenter. Most of her investments are directed towards empowering women in South Africa. She has investments in the media, mining companies, horse racing, and property development. The former actress of Generations also owns an internationally renowned television production company called Carol Bouwer Productions. She created the African Women Investments project and used it to invest in Sithaba Women's Group.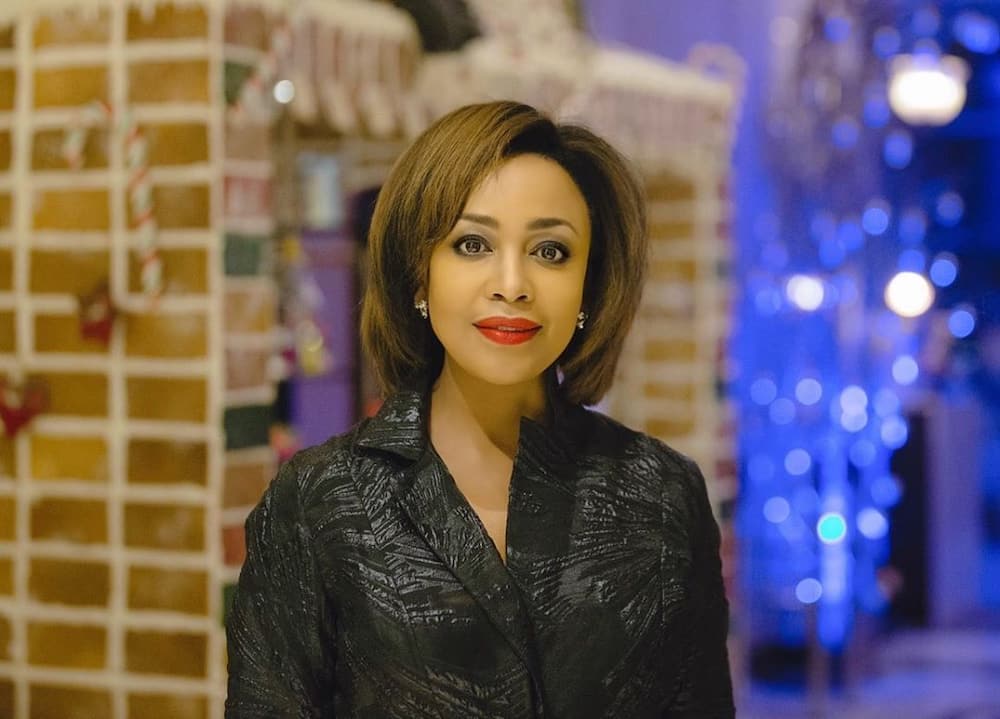 Bouwer chaired a women's forum in parliament and spearheaded the legislation of the anti-bullying and anti-drug abuse laws in South African schools. She was the ambassador for Thuthukani Women Centers that campaign against rape and help its victims and survivors. As the ambassador of South Africa's Influential Women's Forum in UNICEF, she has done commendable work.
Carol Bouwer profile summary
Full name: Carol Lindiwe Bouwer
Date of birth: July 1974
Age: 45 years
Marital status: Married
Career: Television presenter, producer, and businesswoman
Nationality: South African
Carol Bouwer Instagram: @bouwercarol
Carol Bouwer biography
She was born in July 1974 in Soweto. Carol Bouwer age is 45 years. She became famous when she acted in Generations as Kgomotso from 1994 to 1996. Today, she lives her childhood dream of being a television host.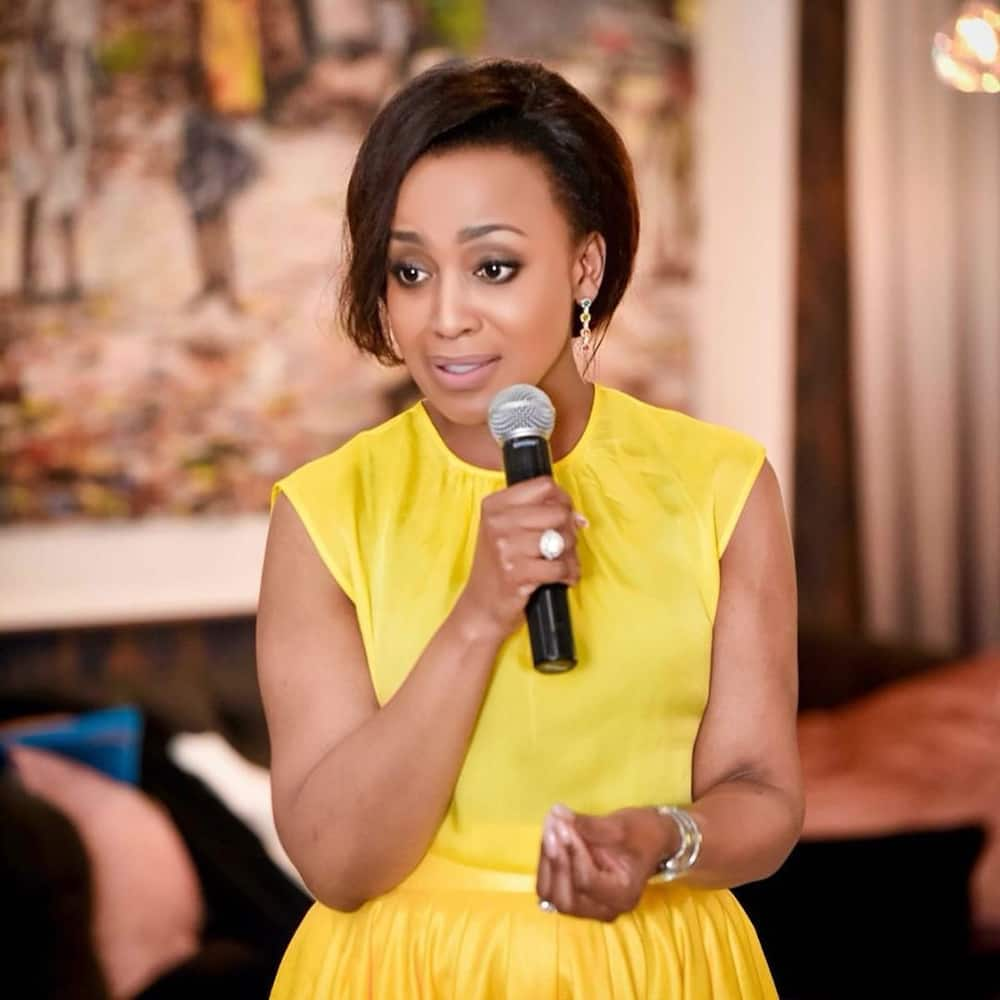 Lindiwe's career kicked off as a presenter on a commercial channel. She clinched a massive breakthrough when she was hired to present the Buzz show. The show centered on the dating life of youths. She left the show and moved to co-host a talk show named Motswako: The Mix on SABC.
While working as a co-presenter in Motswako, she realized that she was more passionate about production than presenting. Carol redirected her energy towards production and joined the Motswako production team.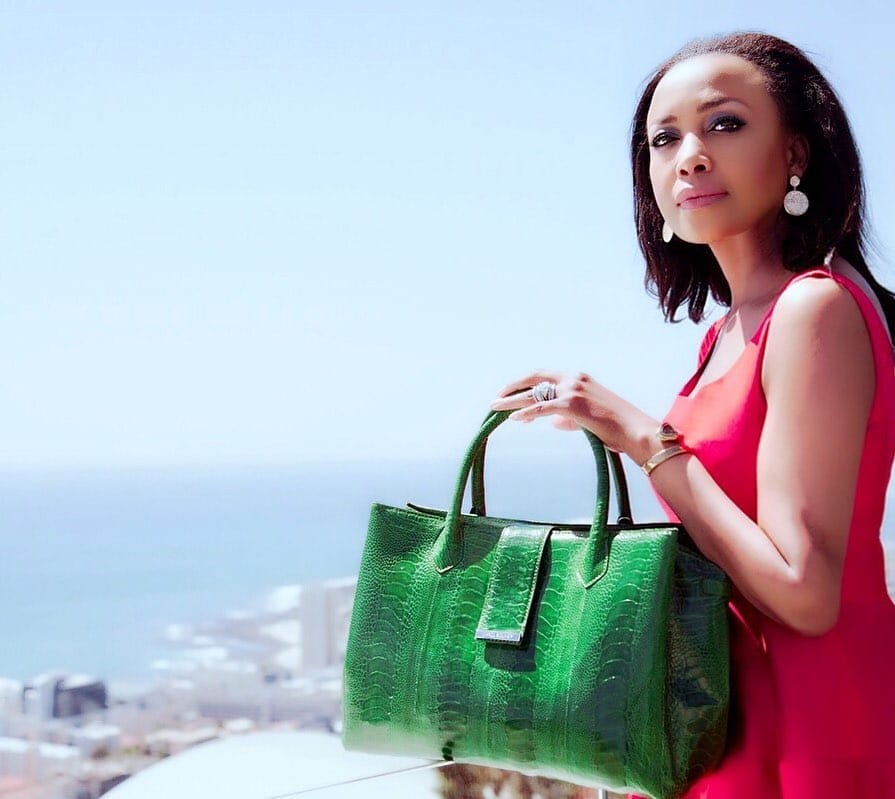 She is a businesswoman and the owner of Carol Bouwer Productions. It was established in 1999, and it opened branches in Johannesburg, Cape Town and Sydney. Her company's television series and documentaries have performed exceptionally well in the market. Some of the famous ones are Nowhere Land and Hooked. She has been producing and co-hosting No Reservations on SABC3 since 2010. It is a women reality talk show that focuses on matters that are related to females.
In February 2018, she was appointed to be an ambassador of UNICEF South Africa's Influential Women's Forum. Carol also earned a lump sum of money that many people only dream of in a project named Peace Island.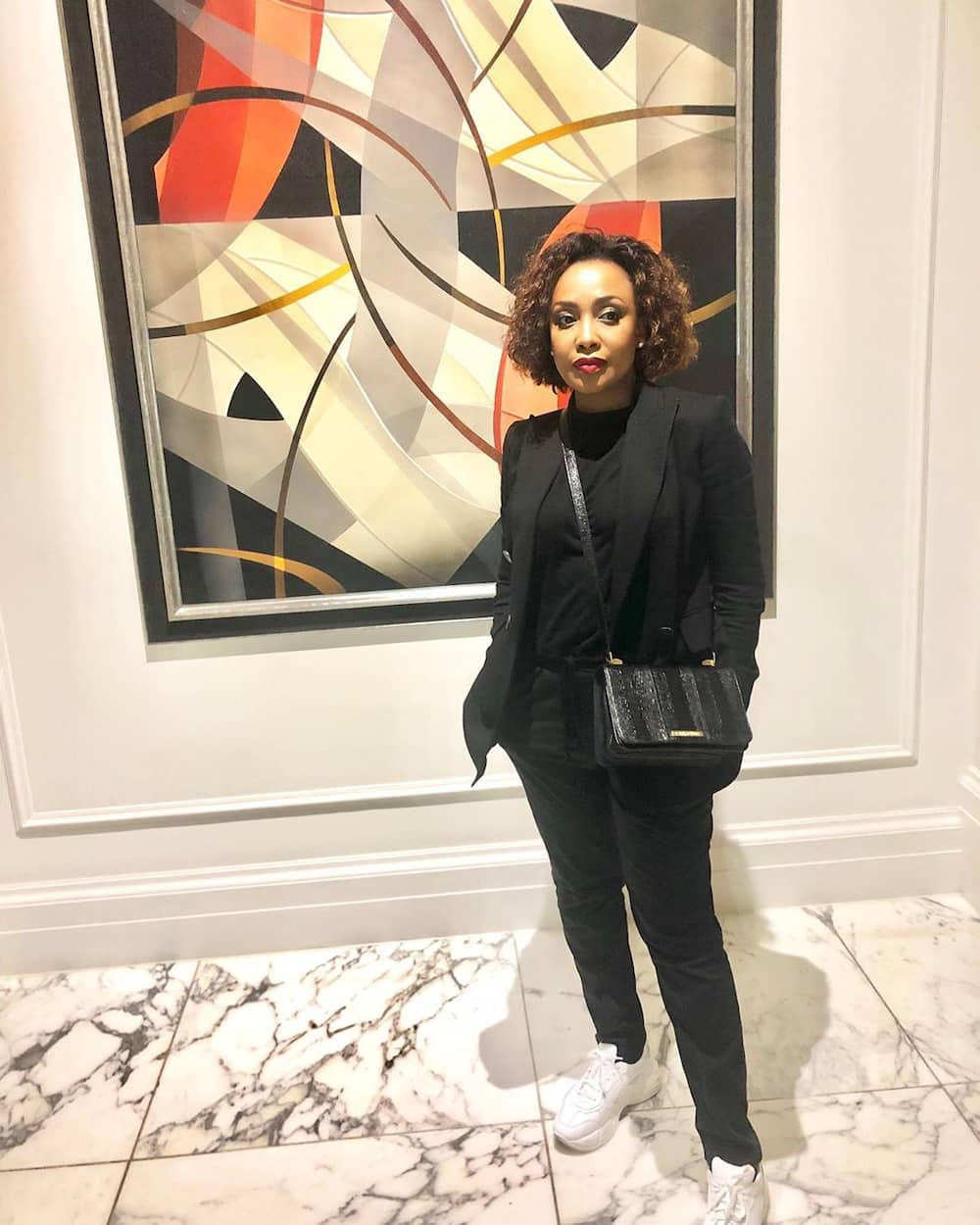 Is Carol Bouwer married?
Who is Carol Bouwer ex husband? She has never divorced. Carol Bouwer wedding was on 25th April 2000 at Nassau Island in the Bahamas. She is blessed with one of a kind celebrity marriage. It is a marriage worth looking up to. On 25th April 2019, she celebrated her nineteenth wedding anniversary with her husband in New York.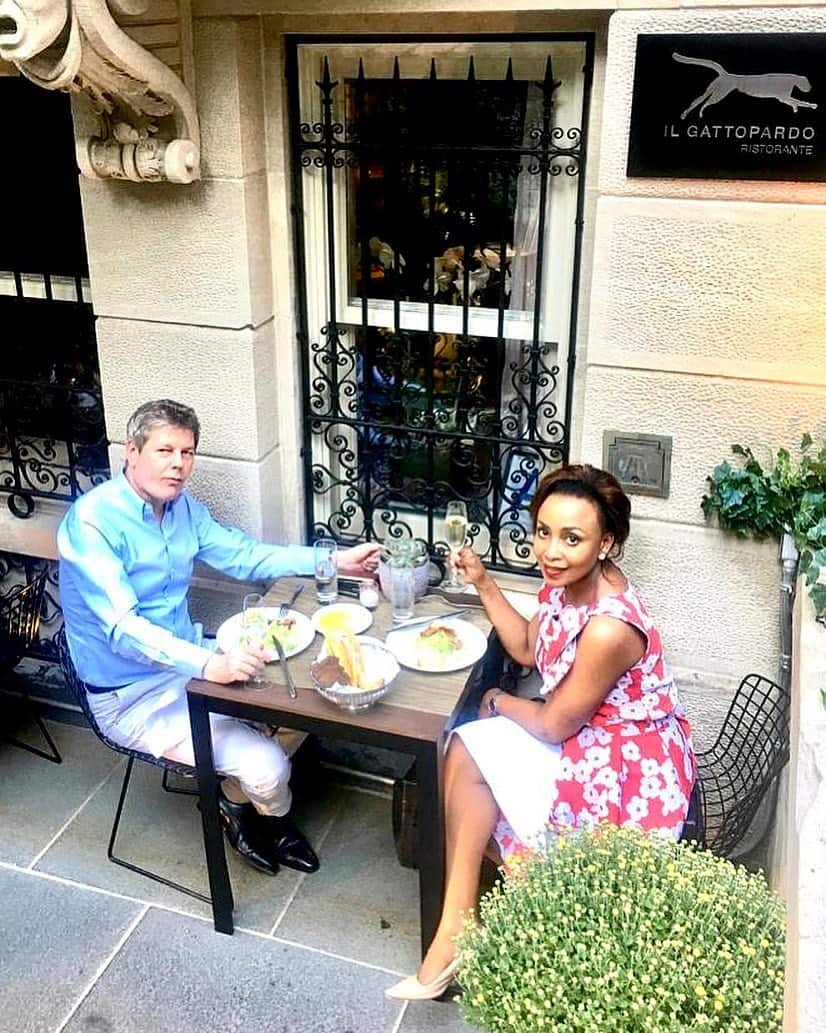 She wrote this sweet words on her Instagram,
Thank you for your enduring love and thank you for your incisive mind. Most importantly, I remain grateful for the gift only you could have gifted me, and a present only I could have presented to you.
On their 20th wedding anniversary, she shared a simple and encouraging message to everyone during the COVID19 pandemic. She shared a picture of them looking happy and grateful for being alive.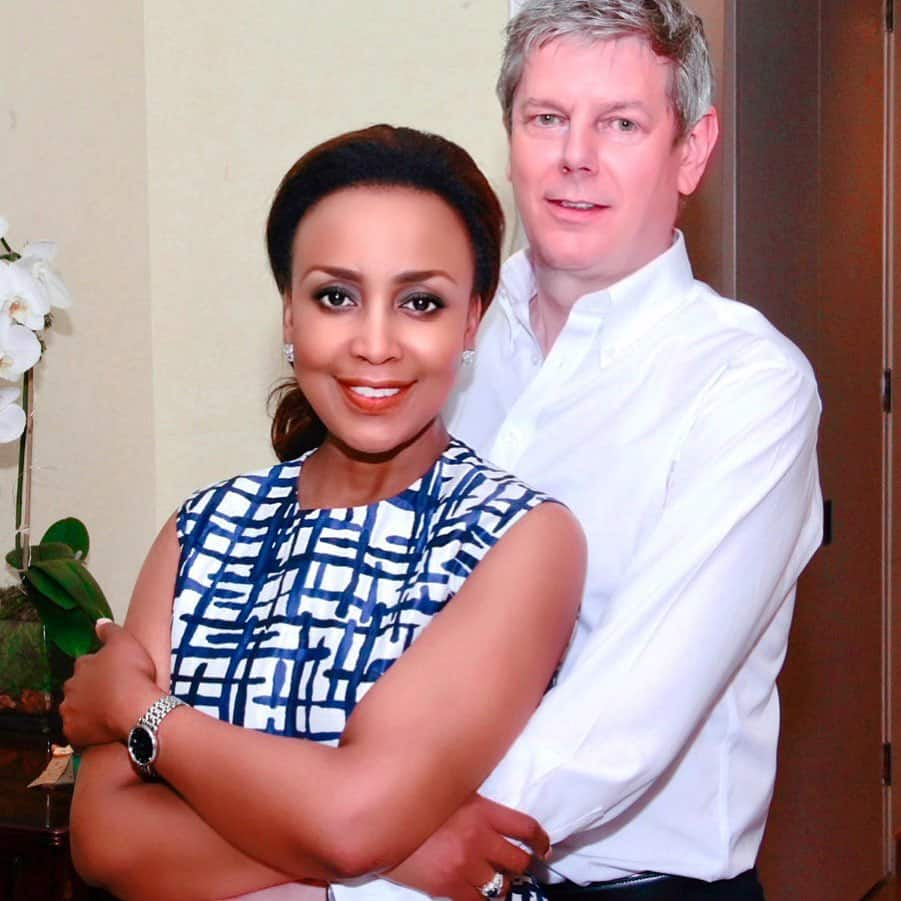 She posted,
Good morning friends, on this special day in our family we pause to send love and blessings to everyone reading this. As we mark 20 years since our beautiful wedding day, I have learnt that marriage is not just about your love for each other and your children (1 in our case).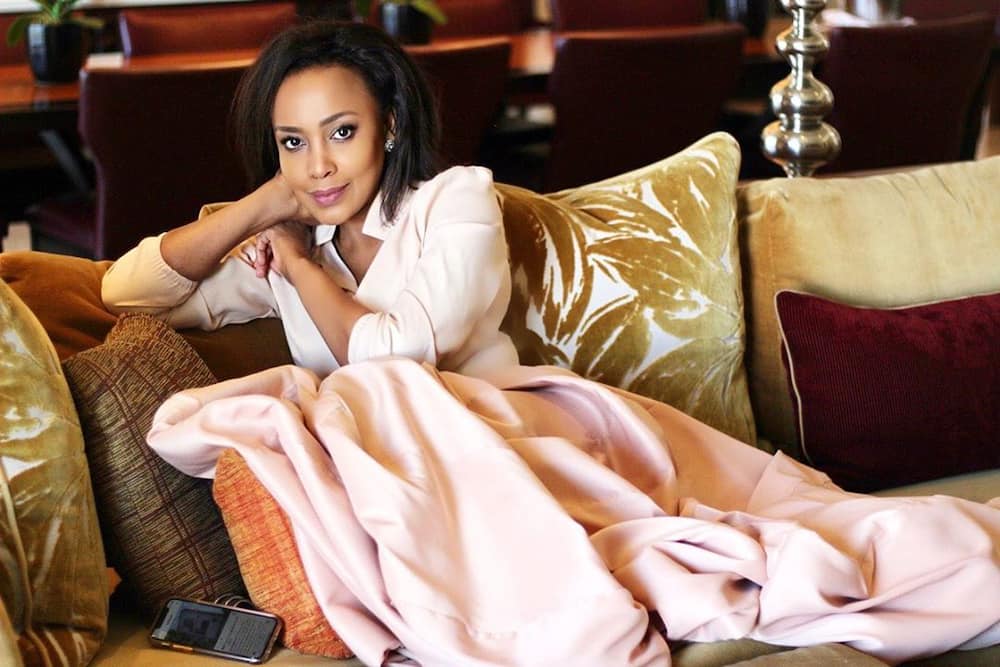 Carol Bouwer husband, Edward Bouwer, met her in Amsterdam. He is a successful businessman and a lover of horses. She learned to compromise and support his passion. Their horses participated in Australia and Dubai races. Carol Bouwer son, Dante, was born on 20th June 2001.
A fire tragedy that damaged Carol Bouwer house
In 2019, her family evacuated their luxurious home in Lion's Head, Cape Town, following a fire tragedy in the area. Her husband took her to a luxurious hotel in Cape Town, where she would be safe before rushing back to the incident.
Firefighters used helicopters to sprinkle water over the affected homes. She thanked the firefighters on Instagram by writing,
Hubby left me in the hotel to go survey the damage at the house only to find the helicopters still transporting water to extinguish the fires and all these dedicated fire fighters giving their all for us! I pray for your blessings to multiply as your is not a job but a calling.
Where can you get Carol Bouwer bags?
She adores her Lindiwe bag because it is sizable enough to accommodate most of the things that she needs to carry in it.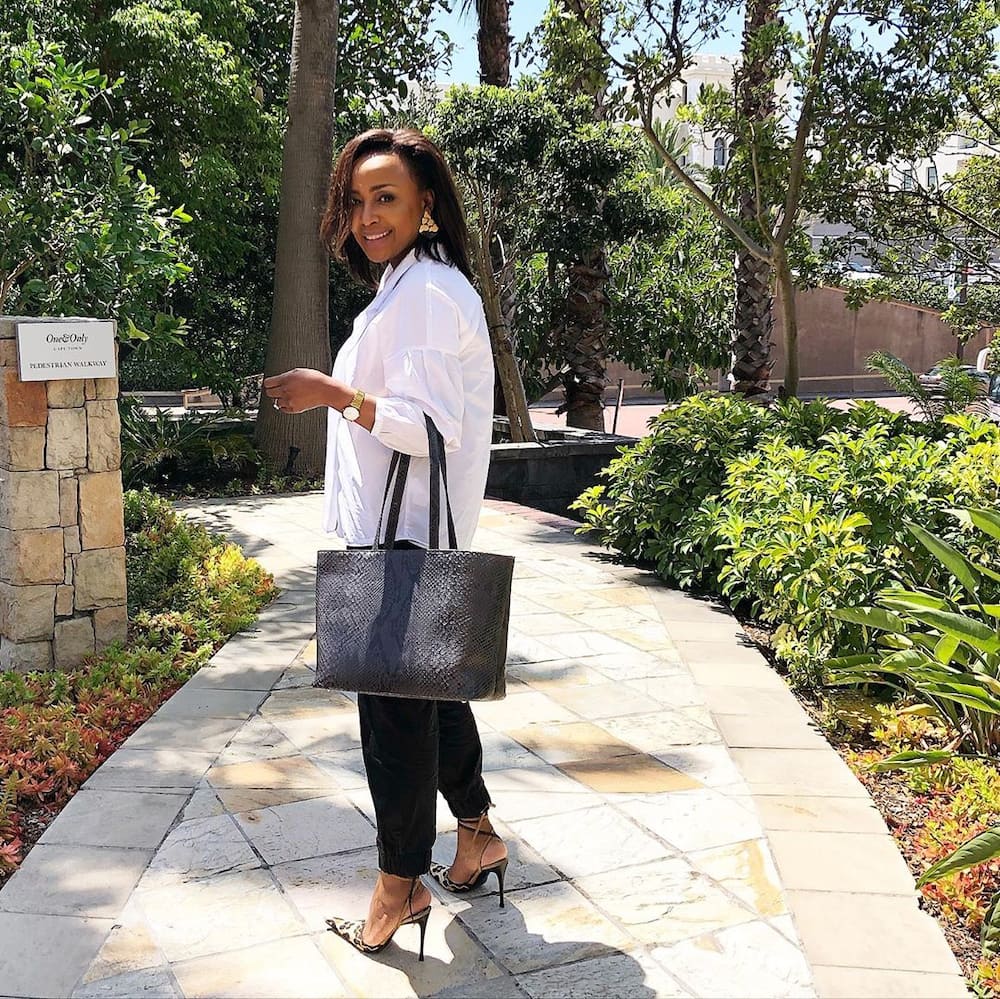 READ ALSO: Bob Mabena bio: age, children, marriage and divorce, songs, albums, profile
She designs gorgeous and trendy handbags using South African wildlife prints. CB bags are produced in Cape Town. You can check them out on her Instagram account. The designs of these bags show the world that Africa is uniquely classy and beautiful. Here is a beautiful clutch bag for any informal event: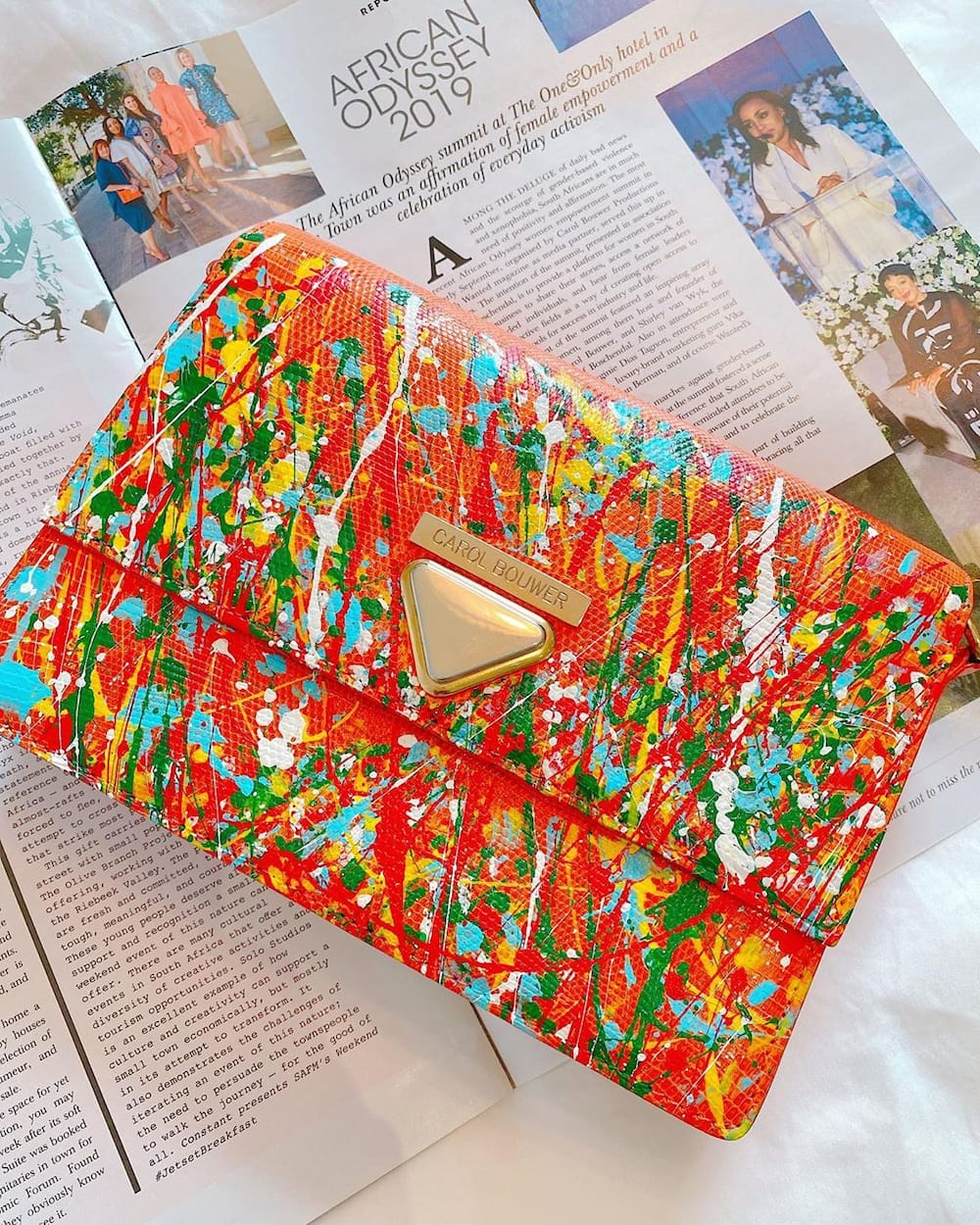 Carol Bouwer uses her fame and the media to touch the lives of many people. She is truly a blessing to the world. South Africans love her and wish her a long life so that she may enjoy the fruits of her kind heart. She has set an excellent example for many.
READ ALSO: