Huda Kattan is the founder and CEO of the famous Huda Beauty, one of the leading cosmetics line globally. She runs the company with her sisters, Alya and Mona, who have been of great support. She began as a social media blogger before starting real production. Her social media platforms acted as a great marketing tool because of her millions of loyal followers.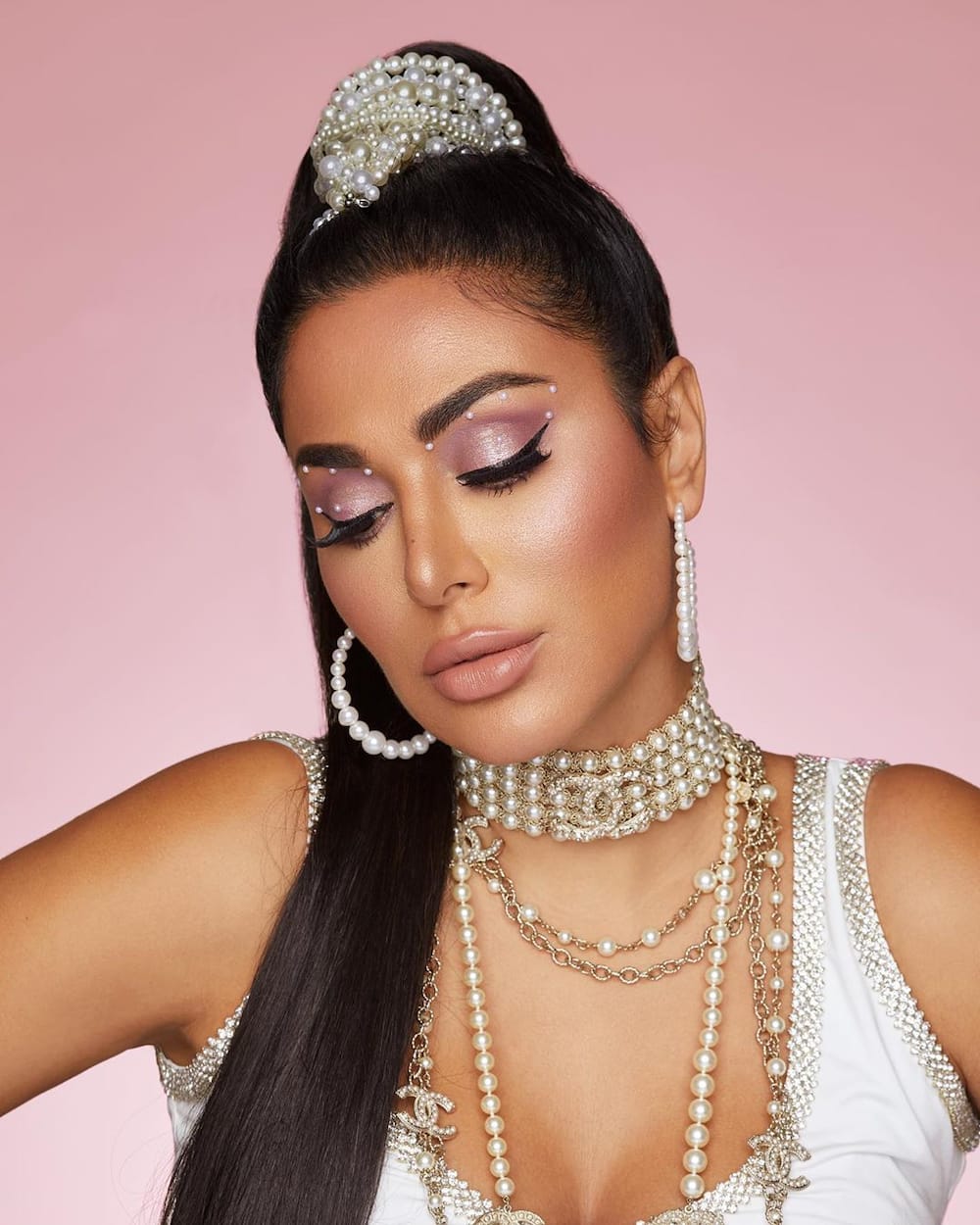 Her journey to success is an inspirational one. It is based on knowing your passion and working on it. The following is her biography. Read on to be inspired.
Profile summary
Full name: Huda Kattan
Date of birth: 2nd October 1983
Huda Kattan age: 36
Gender: Female
Marital status: Married
Huda Kattan height: 5'4½ inches
Nationality: Iraqi-American
Ethnicity: Arabic
Huda Kattan religion: Islam
Occupation: Beauty blogger, makeup artist, entrepreneur
Website: hudabeauty.com
Instagram: @hudabeauty (business account), @huda (personal account)
Early life and education
The successful beauty mogul was born on 2nd October 1983 in Oklahoma City, USA, to Iraqi parents. Her father, Ibrahim Kattan, is an engineering professor, while her mother, Susu Al Qazzaz, used to teach Biology. She holds both American and Iraqi citizenship. She has two sisters, Mona and Alya, and a brother, Khalid. One of her sisters, Mona, is her business partner, while her other sister Alya manages her social media accounts.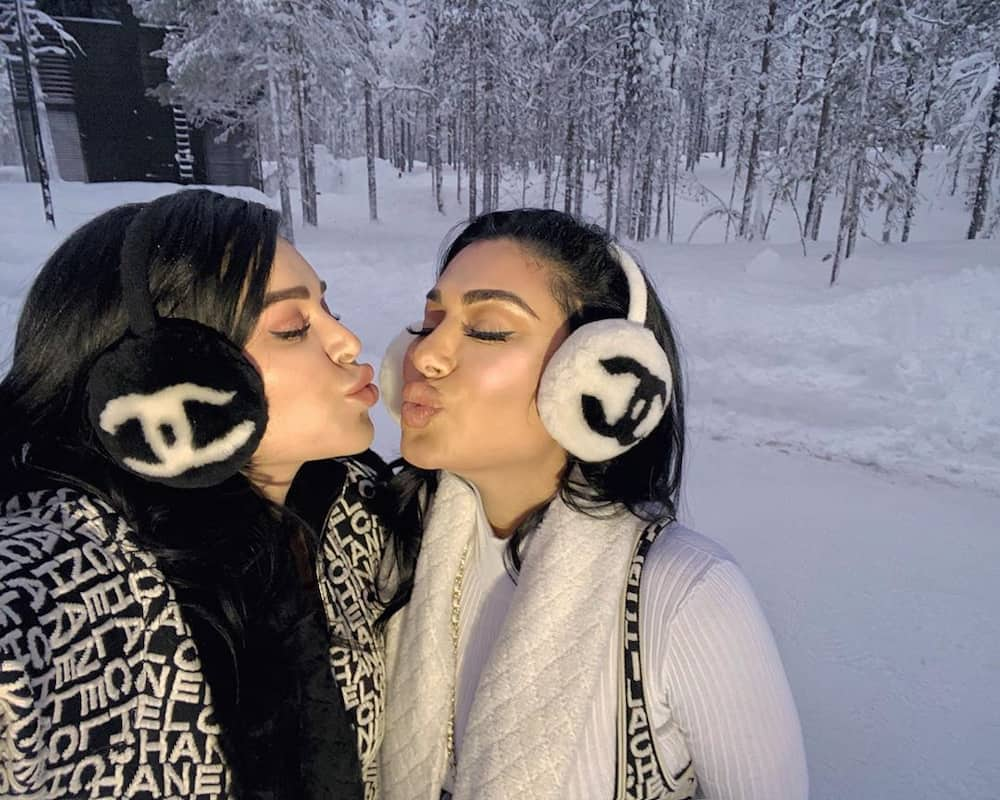 Huda went to Dartmouth High school, where she graduated in 2001. She later joined the University of Michigan-Dearborn, where she obtained a degree in finance. Since she was not glad to work in the finance industry, she enrolled at Joe Blasco, Los Angeles, where she studied makeup. Her educational background gave her the foundation for being a great entrepreneur in the competitive cosmetics industry.
Huda Kattan's journey in the beauty industry
After graduating from the University of Michigan-Dearborn, she landed a finance job in Robert Half, a Middle East-based consulting firm. Since she was not satisfied with her job, she went back to Los Angeles to study makeup. She later moved to Dubai, where she worked as a makeup artist for Revlon. Her sisters encouraged her to start a beauty blog, which she began in 2010. She started posting makeup lessons and tips on the blog. The Huda Kattan blog is one of the most read in the Middle East and even worldwide.
She decided to start her cosmetic line, Huda Beauty, in 2013, with the positive encouragement of her sisters. False eyelashes, which were released through Sephora, was her initial product. The eyelashes were a success and were worn by influential celebrities, including Kim Kardashian. The organization introduced other products, including liquid lipsticks, eye shadow palette, lip liners, liquid eyeshadows, concealers, foundations, highlighter palettes, and baking powders, which are also doing well in the market.
In 2017, she sold a small stake of Huda Beauty to TSG Consumer Partners, a strategic investor in beauty companies. Her sisters, Mona and Alya, are also stakeholders in the company.
Huda Beauty mostly sells its products through the company website. It is also expanding its physical store presence in Dubai, the USA, and other countries.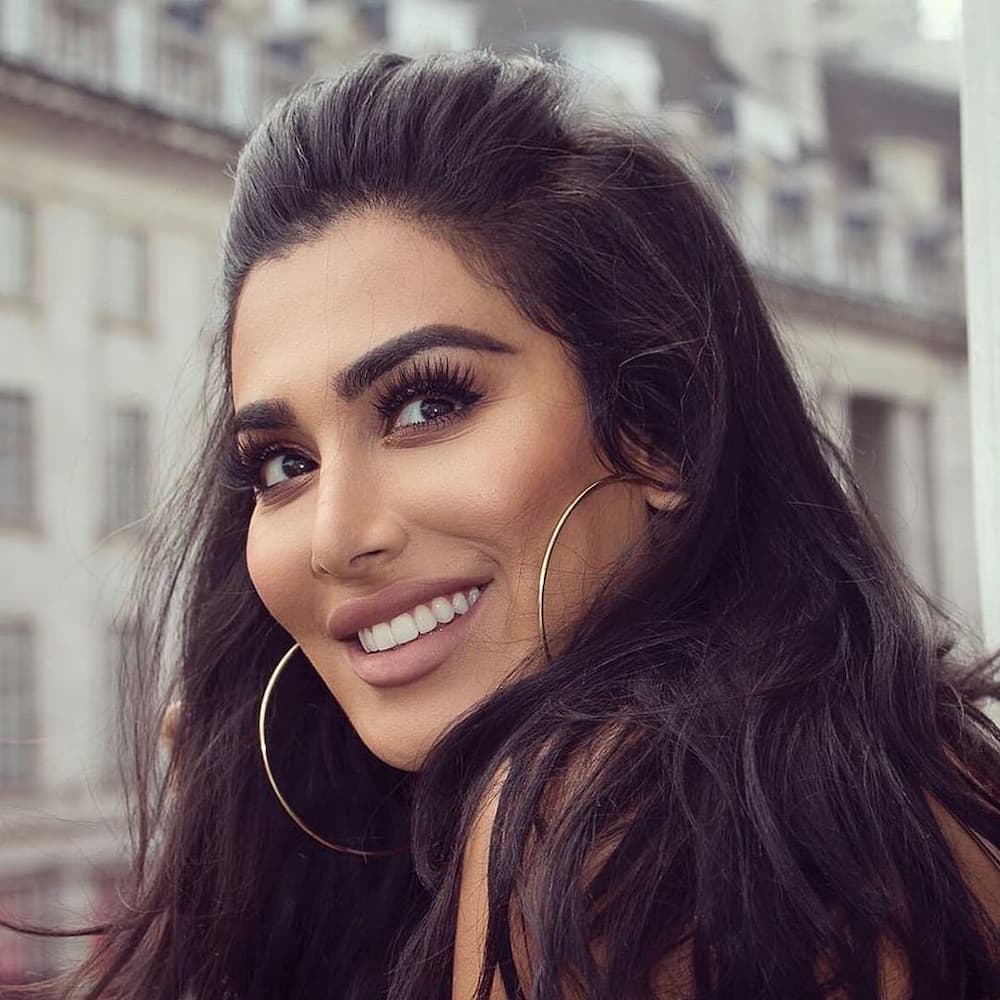 What else does Huda Kattan do?
The entrepreneur has a reality series named Huda Boss, an original Facebook Watch, which she started in 2018. She stars the show together with her family.
She also created HB Angels in 2017, which is an early-stage investment fund. The fund is meant to assist upcoming entrepreneurs to start their businesses successfully. In her 2018 interview with CNN, she revealed that her aim is to be an inspiration to others who look up to her and help them realize their dreams.
How much is Huda Kattan worth?
Huda Kattan net worth is estimated at $600 million as of 2020. She earns from social media posts and her cosmetics line. With over 45 million Huda Kattan Instagram followers and 3.9 YouTube subscribers, a single sponsored content post on social media earns her more than $18,000. Her cosmetics line, Huda Beauty, has an estimated worth of $1.2 billion in 2020.
Forbes ranks her among the highest-earning self-made female beauty moguls and influencers. Huda Kattan house is glamorous, and she leads a lifestyle that every girl of colour dreams of leading.
Marriage
Huda Kattan husband, Christopher Goncalo, is Portuguese, and they met while she was still in college. They have celebrated more than ten anniversaries since they had their Huda Kattan wedding. They have a daughter named Nour Gesele, who they welcomed in 2011, and they seem to be satisfied with her because there has been no news of more Huda Kattan children. Her husband is also her business partner. Her family is based in Dubai.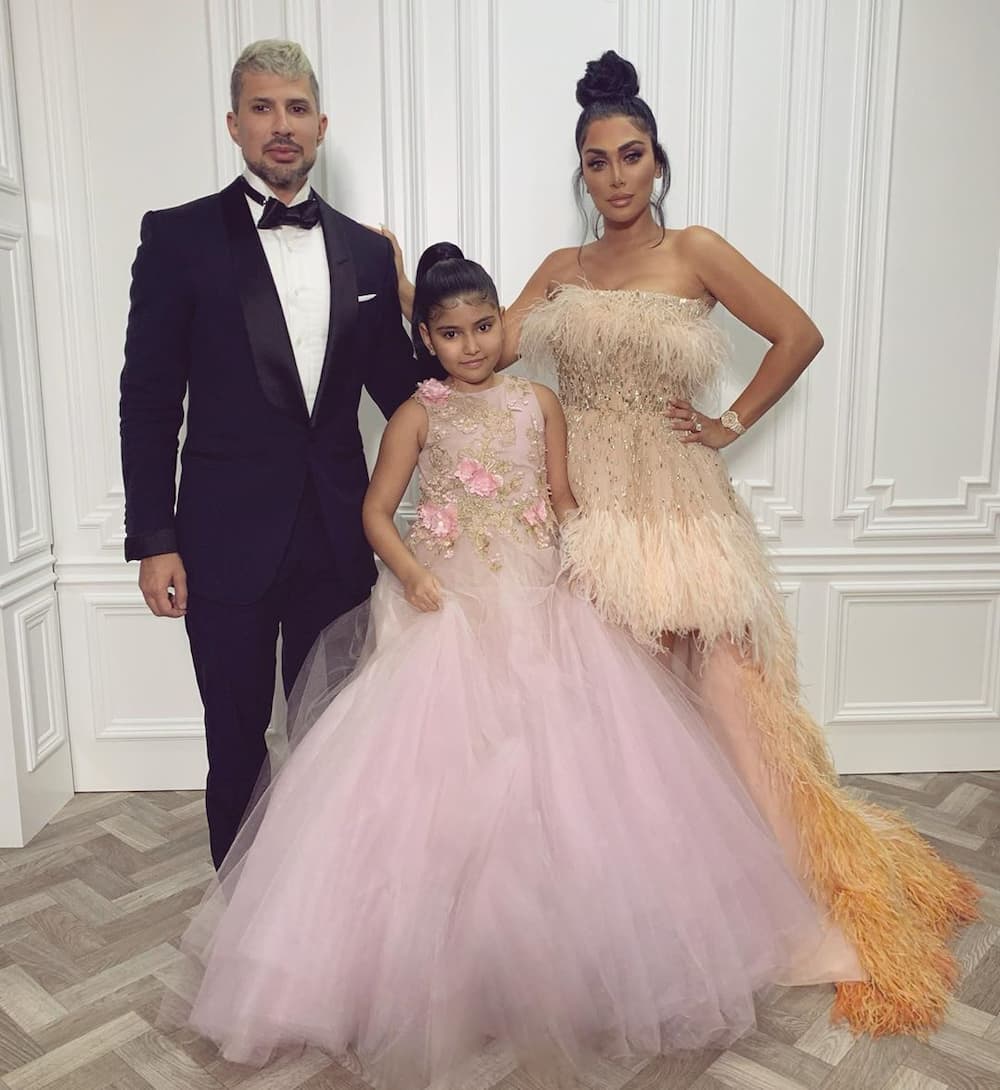 READ ALSO: Thokozile Masipa bio: age, children, husband, education, high profile cases, salary, net worth
Huda Kattan plastic surgery
Like most beautiful women in the world, she has also tried plastic surgery to enhance her appearance. In past interviews, she revealed that she was insecure with her appearance and was bullied a lot when in school. She even started wearing makeup when she was only 12 years old. She has gone through lip surgery, a nose job, as well as breasts implant.
Huda Kattan makeup pictures
She posts makeup pictures and videos on her social media accounts, which are managed by her sister, Alya. For more Huda Kattan beautiful pictures, check out her Instagram account. Take a look at some of the photos.
This is a nude palette makeup photo.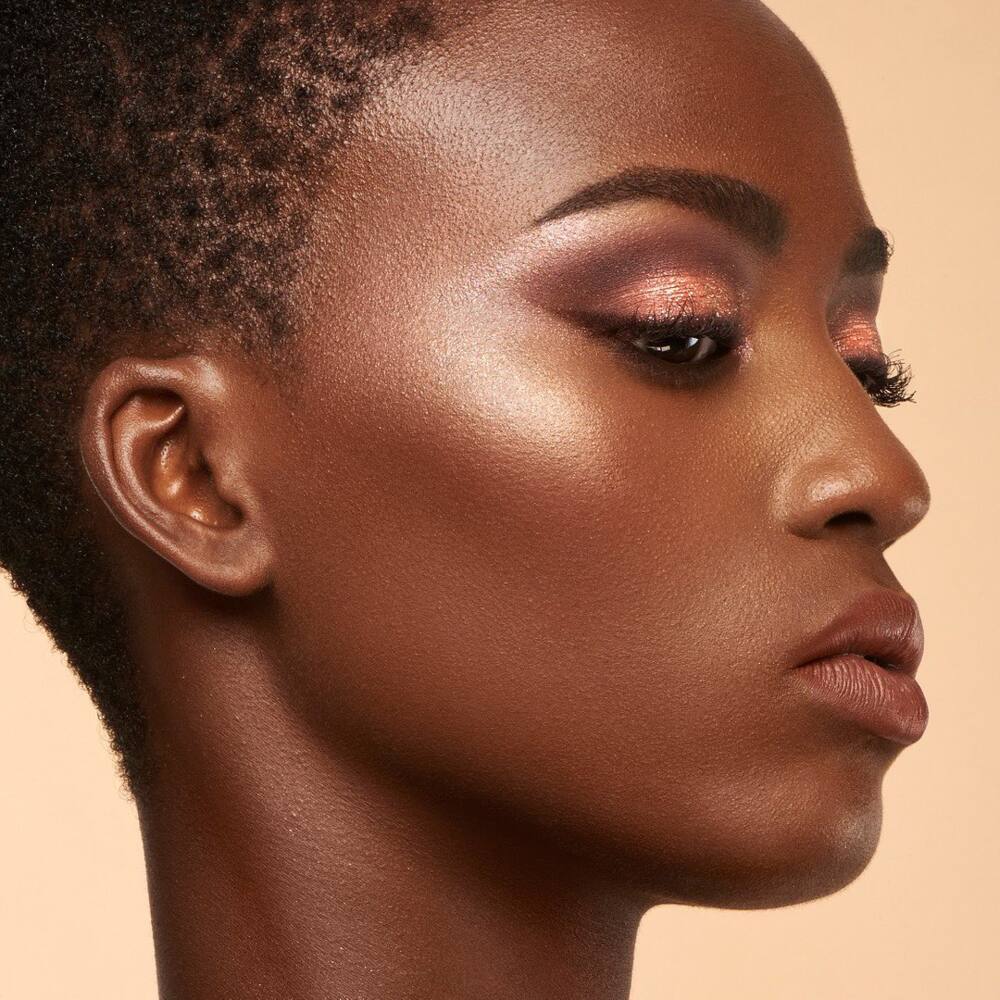 This is a beautiful false eyelashes picture.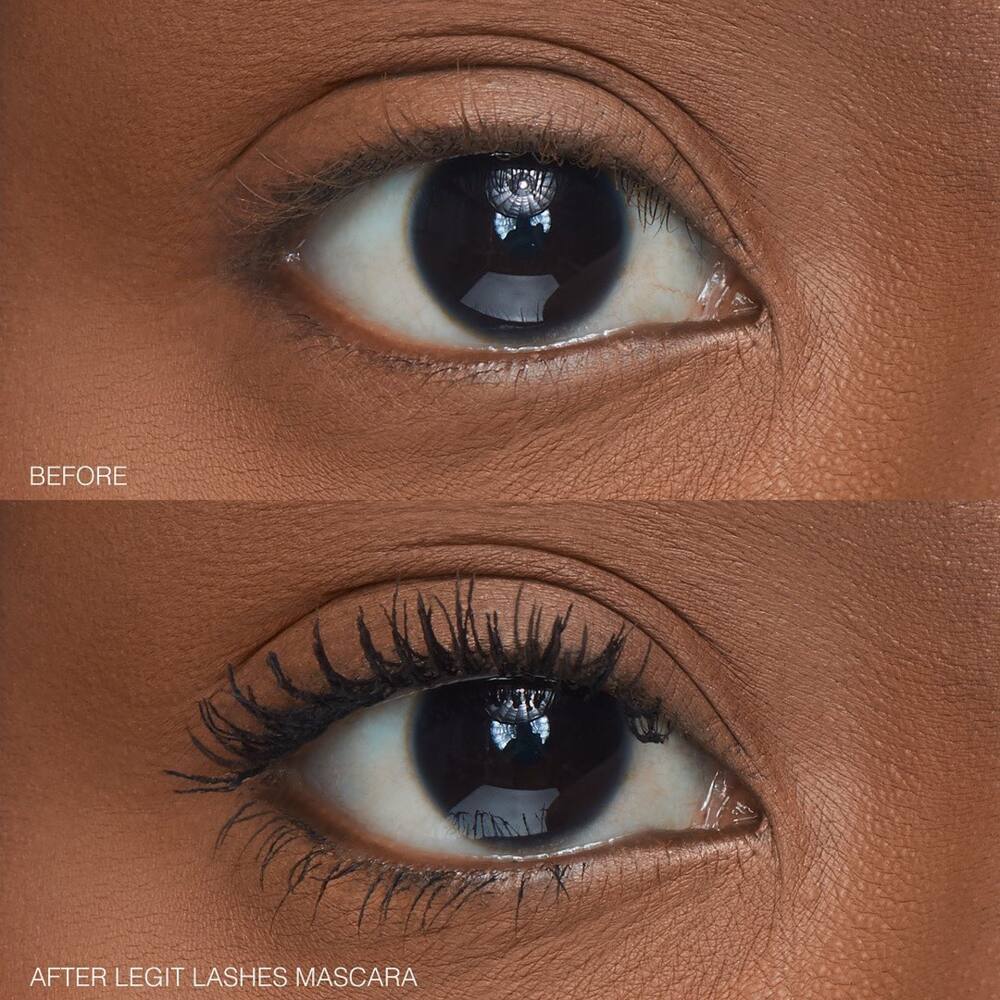 Her company's silk balm makeup photos are also gorgeous.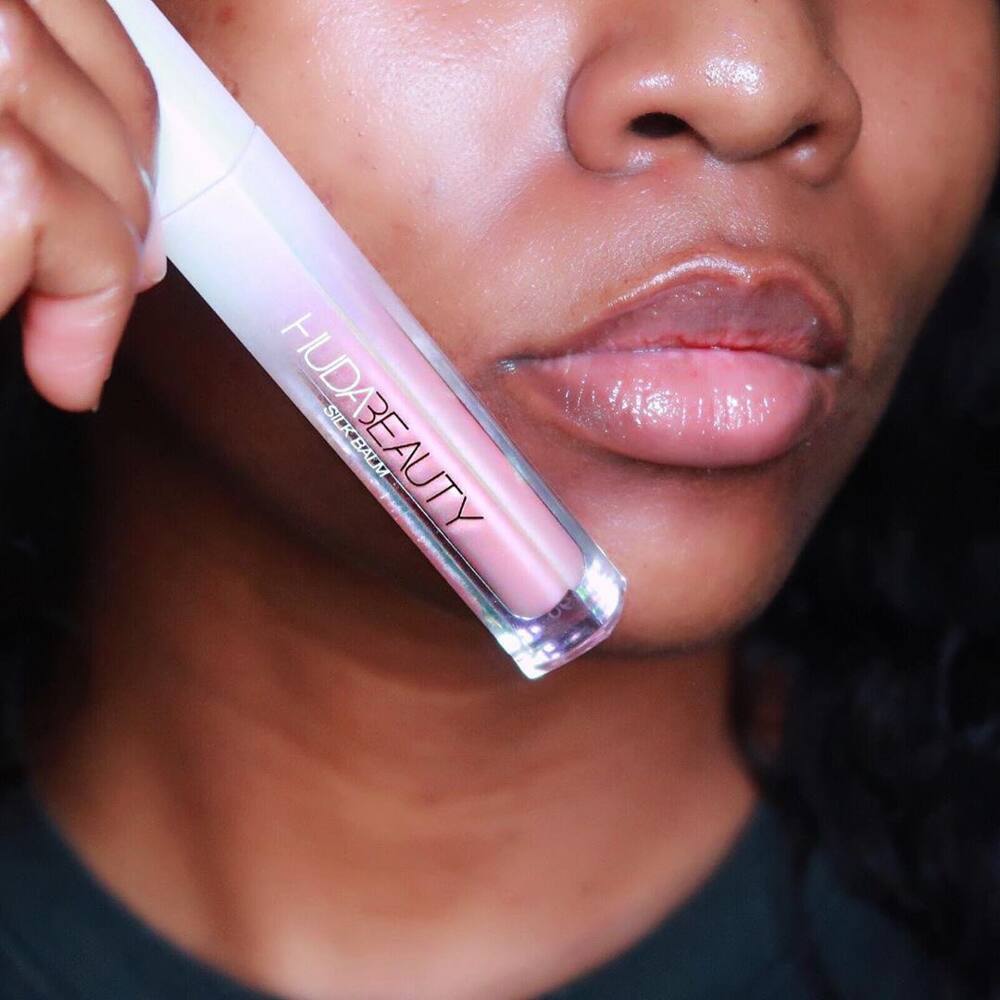 Makeup to conceal acne, which is a problem that troubles most ladies.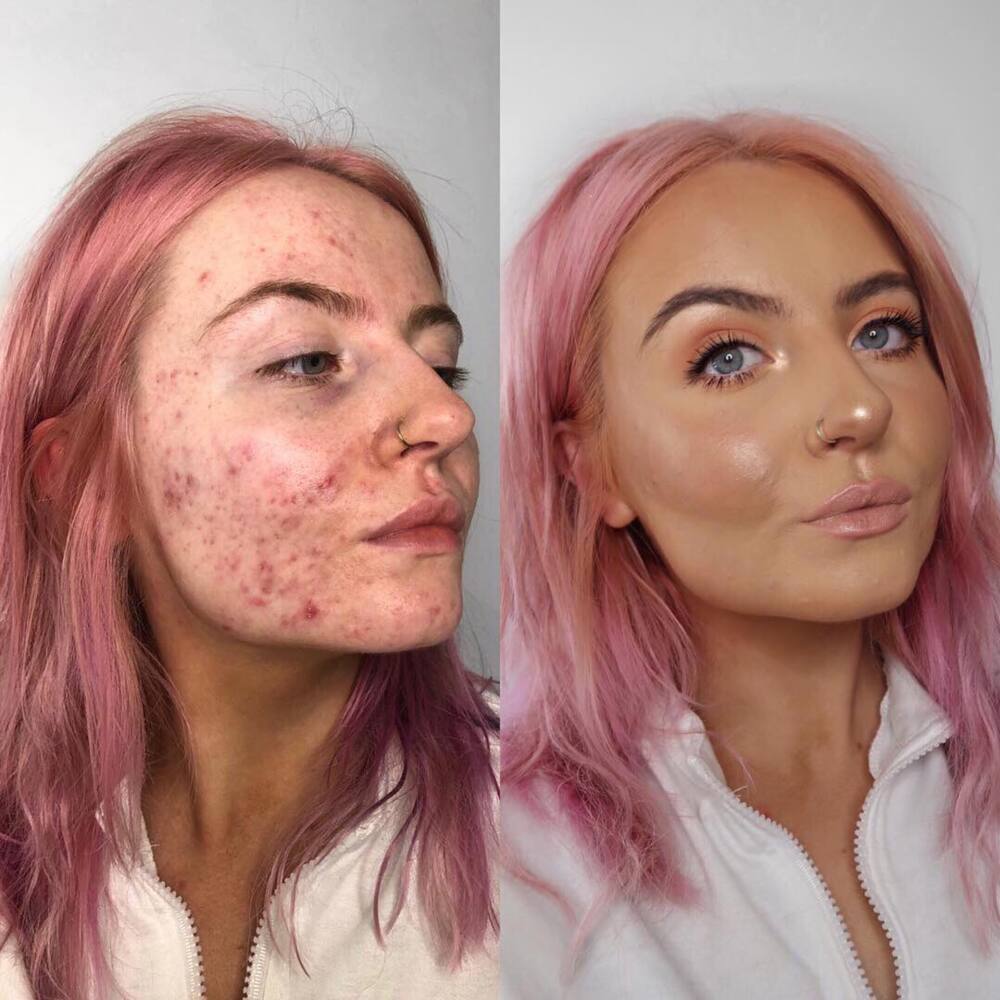 READ ALSO: Michelle Van Der Water bio: age, South Africa, movies and Tv shows, net worth
Huda Kattan is driven by the ambition to become the best in the game. She once said in an interview with Forbes,
It's really hopeful to prove to the world that a little person can make it
She is now listed alongside successful beauty moguls such as Kylie Jenner with her Kylie Cosmetics and Rihanna with her Fenty Beauty brand.
READ ALSO:
Will Smith's wife Jada Pinkett denies August Alsina affair claims
Will Smith denies giving August Alsina permission to date wife Jada
Ashley White, wife and mother of 2, makes soap from unique product