Lebron James bio: age, wife, children, stats, salary, playoffs, education, net worth
Lebron James is a popular American basketball player. He plays with the Los Angeles Lakers. His life is an epitome of success, and his skills, talent, art for the game, and athleticism perfectly blend. Among his many great achievements is the fact that he is a four-time NBA MVP and has seen his team winning several championships.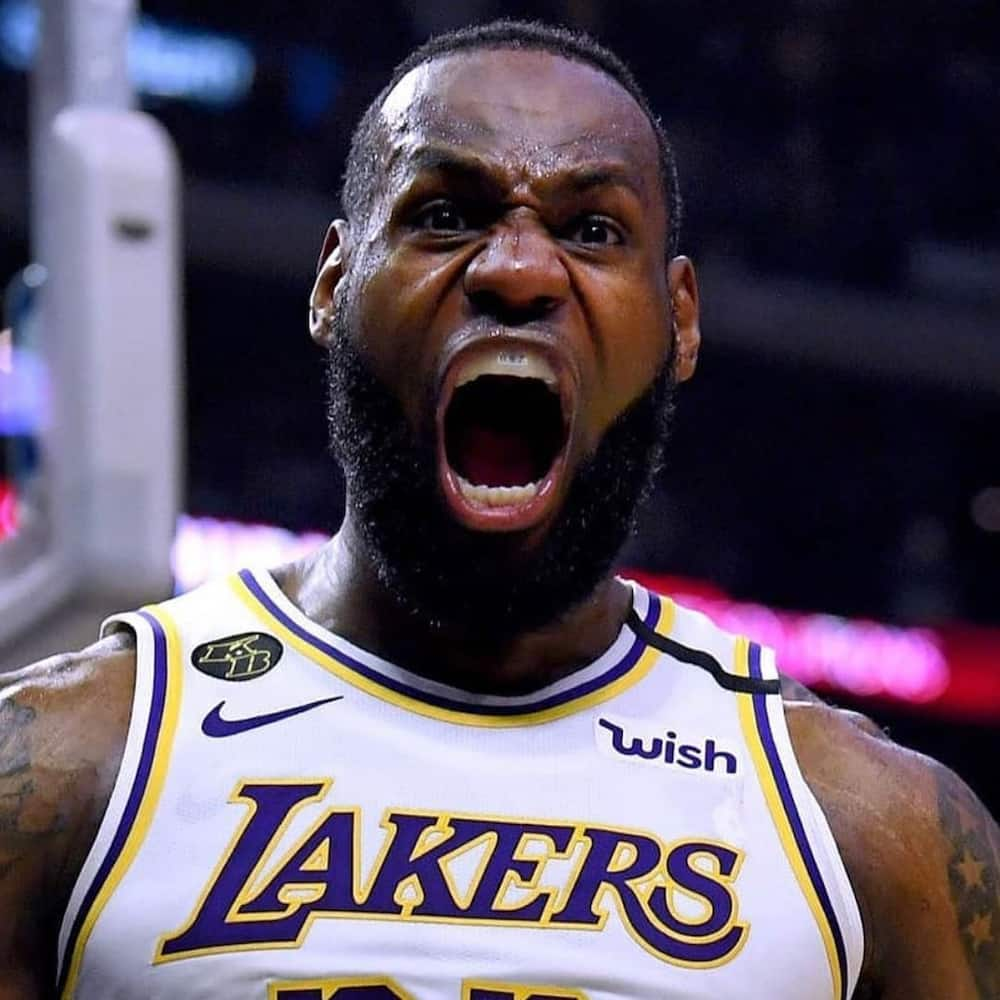 Judging by his successful life and career, it is evident that the multi-talented player has an eye for the ball. Some of the teams he has played for include Cleveland Cavaliers, Miami Heat, and the Los Angeles Lakers.
Lebron James profile
Full name: Lebron James
Year of birth: December 30, 1984
Lebron James age: 35 years
Gender: Male
Lebron James weight: 113 kg
Career: Basketball player and actor
Lebron James position: Power Forward and Point Guard and Small Forward and Shooting Guard
Shoots: Right
Lebron James wife: Savannah Brinson
Nationality: American
Lebron James height: 6' 8"
Lebron James Instagram: @kingjames
Lebron James biography
The talented player was born on December 30, 1984, in Akron, Ohio. He is 35 years old as of 2020. His mother raised him through various struggles as she did not have a stable job. Lebron James education saw him study at St. Vincent-Mary High School, even though he did not graduate to pursue his basketball career.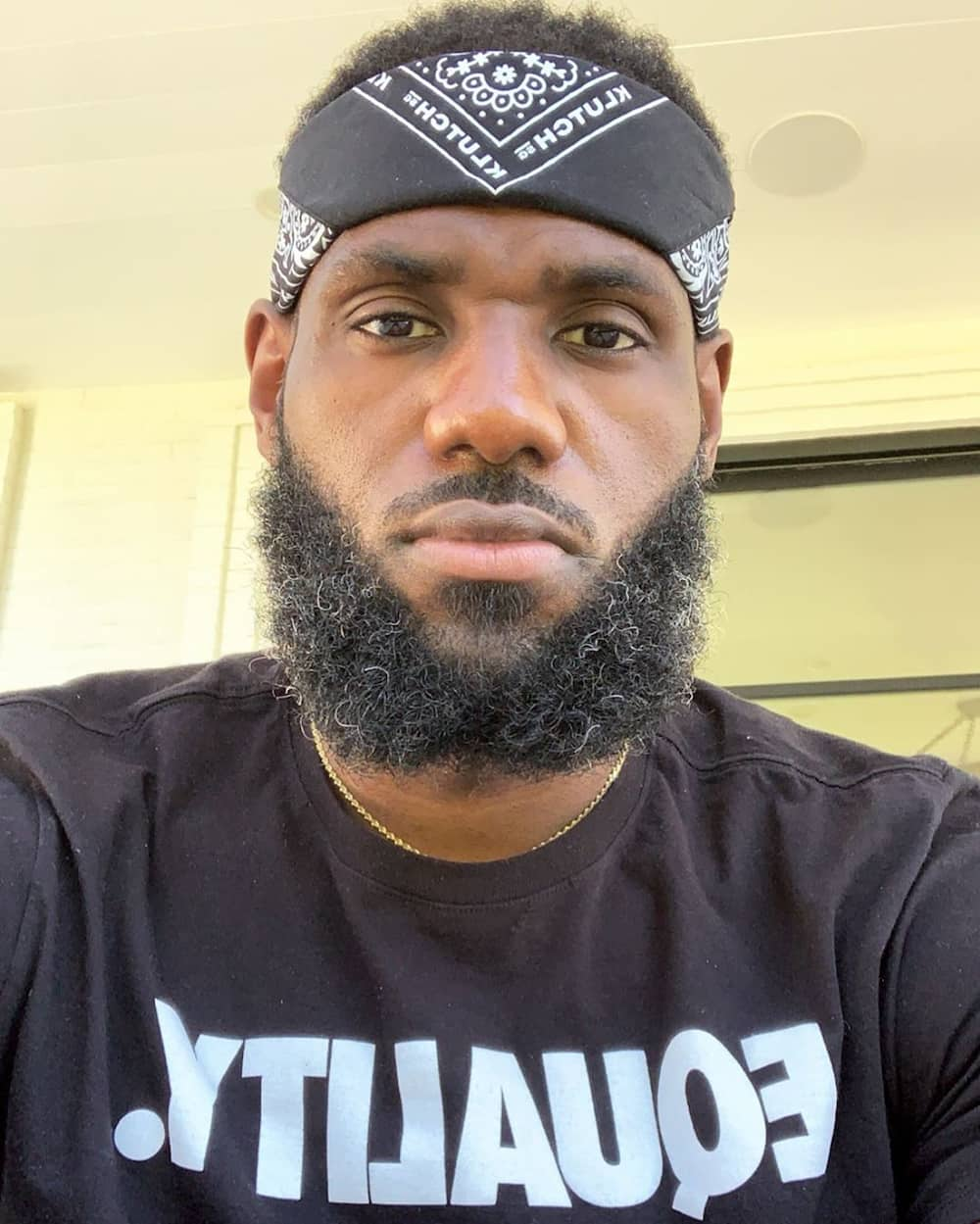 His talent for the much-coveted game sprouted at an early age. In 1999, he was recruited by St. Vincent-Mary High School to join their basketball team. During his four years at the school, he accumulated an overall score of 2,657 points, 892 rebounds, and 523 assists. He assisted his team in joining a Division III state title after scoring 25 points in the championship game.
Being a high school sophomore, he was chosen for the USA Today All-USA First Team. This was an achievement because he was the first-ever sophomore picked for the award. It was also all glam for his team as they won the Division III state title for the second year in a row. The following year, he was named PARADE magazine's High School Boys Basketball Player of the Year and Gatorade Player of the Year. His skillful playing earned him the title as one of the National Basketball Association's leading players.
Lebron James NBA draft
As a result of his remarkable record, he was chosen in the 2003 NBA Draft straight out of high school. He was signed by the Cleveland Cavaliers and became a priceless addition to the then-struggling franchise. During the 2003-2004 season, he made history after becoming the first member of the Cavalier franchise to win the NBA Rookie of the Year Award. At the same time, he was the youngest player to receive this honor, at only 20 years.
In 2006, he helped his team become the winner over the Washington Wizards in the first round. The team also played against the Detroit Pistons in the Eastern Conference semifinals. Despite the team not emerging the winner, Lebron continued soaring high in his career and receiving recognition for his superb performances and abilities.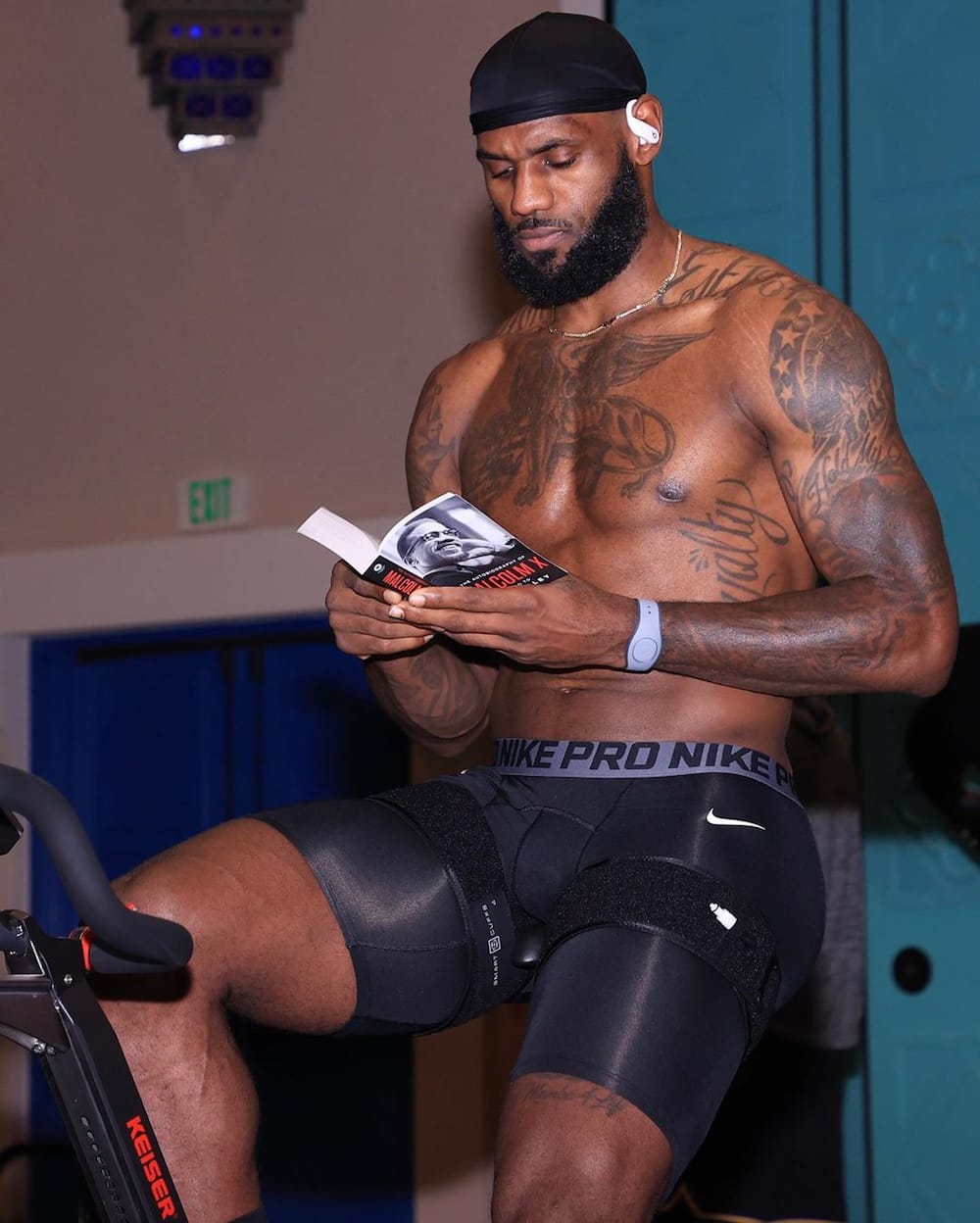 During the same year, he came to a new contract agreement with the Cavaliers. The team made it through to the semifinals but lost to the Boston Celtics. In 2010, he became a free agent and soon announced his decision to join the Miami Heat for the 2010-2011 season. His Cleveland management, team, and fans were not elated by his decision, and he was considered a betrayal to his hometown.
Undeterred and unfazed by their comments, he completed second in the league during his first season. However, the 2011-2012 season was a massive success for both him and the team as they won against the Oklahoma City Thunder in the NBA Finals. He won his first title, which proved that his decision to move to the new team was worthwhile.
During the 2012-2013 season, he made history again and became the youngest player to score 20,000 points, succeeding the Late Kobe Bryant of the Lakers, who had achieved his title at 29 years. During the 2013-2014 season, Miami made it to the NBA Finals but lost to San Antonio after playing five games.
In July 2014, James made a comeback to Cleveland Cavaliers after opting out of his contract with the Miami Heat. However, he missed about 13 of 82 regular-season games in the 2014-2015 season due to back and knee problems. He saw the Cavaliers to the finals and became the first player in about 50 years to get to the championship round in five consecutive seasons.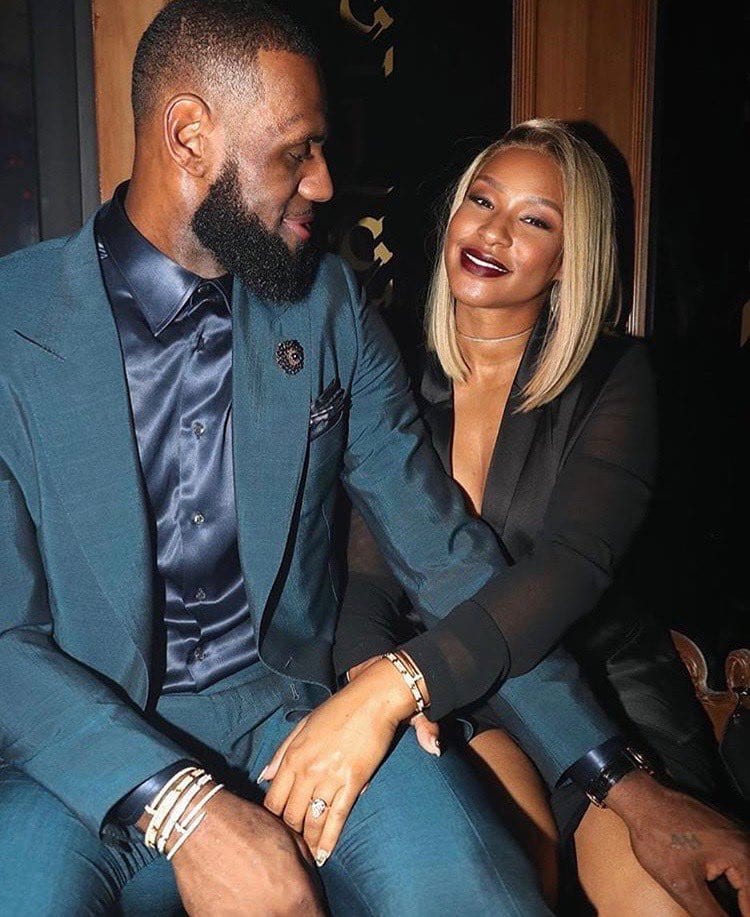 On July 1, 2018, the player announced his big career move in the next phase of his career. He signed a four-year contract with the Los Angeles Lakers worth $153.3. He earned the AP Male Athlete of the Decade honors.
In January 2018, the NBA announced that Lebron and Stephen Curry had topped the ballots and would serve as captains.
READ ALSO: 10 richest NBA players of all time
Lebron James stats
In January 2018, at only 33 years, he became the youngest player to garner 30,000 career points. He was named the seventh player in NBA history to achieve the milestone. In January 2020, he surpassed Kobe Bryant's total 33,643 points and moved up to the third place. Lebron James playoffs after 16 NBA seasons have seen him garner the following averages:
27.2 points
38.6 minutes
0.736 free-throw percentage
0.343 3-point field-goal percentage
0.504 field-goal percentage
1.2 offensive rebounds
6.2 defensive rebounds
7.2 assists
0.8 blocks
1.6 steals
3.5 turnovers
The basketball player has competed in the U.S. Olympic basketball team during the summer games held in 2004, 2008, and 2012. In 2004, they won bronze medals after defeating Lithuania. In 2008, the U.S. team won gold in Beijing, China, after defeating Spain. The player has had several brand endorsements with various high-end brands such as Nike. Lebron James shoes deal with Nike is reportedly worth $32 million. Other brands include Kia Motors, Coca-Cola, Intel, Beats by Dre, and Verizon, among many others.
Movies
He is a man of many hats. Lebron James movies and T.V. shows included Trainwreck in 2015, Smallfoot in 2018, and What's My Name: Muhammad Ali in 2019. He has also hosted the ESPY Awards in 2007, known as the Saturday Night Live, together with comedian Jimmy Kimmel.
Family
Lebron James spouse is known as Savannah Brinson. On January 1, 2012, he proposed to his high school sweetheart. On September 14, 2013, the couple tied the knot in a private ceremony with about 200 guests in San Diego. Lebron James children include two sons and one daughter. His firstborn son is Lebron James Jr. His second son is known as Bryce Maximus James, while their daughter is named Zhuri James.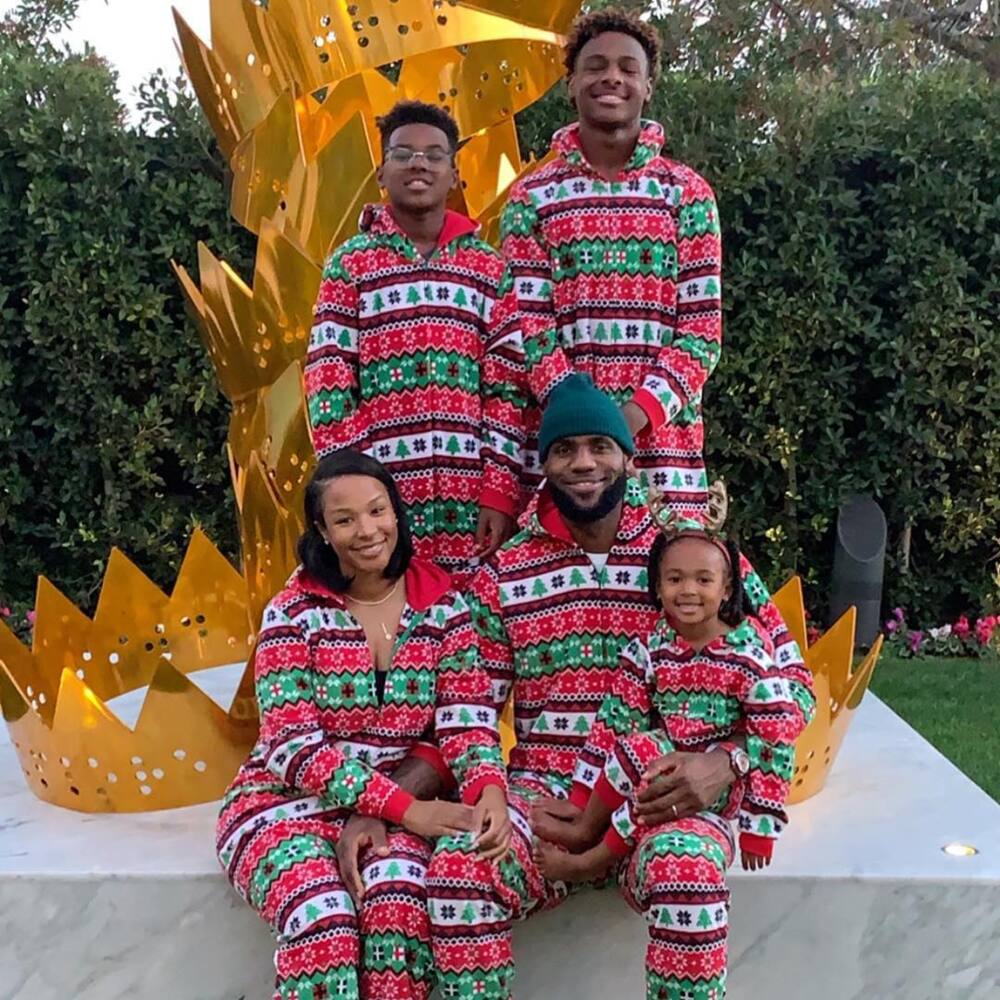 Lebron James BLM
The player has been an advocate on social justice matters. For instance, In July, he was quite vocal about the killing of Breonna Taylor, who was shot and killed by some Louisville police officers.
Net worth
During the 2016-2017 season, Lebron James salary was estimated to be about $31 million. In 2018, he signed a contract with the Lakers worth about $153.3 million. The fascinating player is the co-owner of SpringHill Entertainment, a production company. He has also invested in Blaze Pizza. In 2019, he was estimated to have yearly earnings of about $88.7 million. He is estimated to have a net worth of about $450 million.
READ ALSO: 10 Most expensive cars of NBA players 2020
Frequently asked questions
Worth noting is that the player made his Olympic debut at the 2004 Summer Games in Athens, Greece. Here are some of the sought-after questions by most of his fans. Read the answers to find out interesting details.
Has Lebron James won an Oscar?
Yes. He won an Oscar on March 1, 2020, during the NBA version of the Academy Awards. The player was honored for Best Visual Effects.
Who is better Lebron or Jordan?
Both players have been successful throughout their careers. Jordan recorded outstanding performances during his career. Nonetheless, in 2019, he exceeded Jordan's career tally of 32,292 points and moved up to the fourth place.
What is Lebron James personality?
The basketball player has proven to be a born leader over the years. It is believed that he is full of passion, determination, inspiration, zeal, and drive. He is also kind-hearted, which he has shown from his philanthropic acts.
How many years Pro is Lebron James?
The famous player went Pro in 2003 when he was chosen in the 2003 NBA Draft straight out of high school. He joined the Cleveland Cavaliers team until 2010 when he became a free agent. He has been Pro for about 17 years as of 2020.
Lebron James led the Miami Heat to finals and later made a comeback to Cleveland, where he played a huge role in making the franchise claim its first championship in 2016. He has been and continues to be a great source of inspiration for young people worldwide.
READ ALSO: Russell Westbrook bio: age, children, wife, stats, salary, playoffs, fashion, net worth
In September, Briefly.co.za reported on Russell Westbrook. He is one of the best NBA athletes in America's basketball history. His playing tactics and ambition set him apart and has earned him the name triple-double machine. He has made several career achievements, including being named Most Valuable NBA player twice and getting in the NBA All-Star team nine times since his debut in 2008.
READ ALSO:
Cyril Nzama bio: age, wife, position, stats, house, celebration, current job, profile
Gabadinho Mhango bio: age, nationality, wife, in Portugal, goals, house
Thela Ngobeni bio: Age, family, injury, stats, salary, Kaizer Chiefs, news, profile
Source: Briefly News