12 most illegal dog breeds in the world (with photos and reasons)
Apart from the fact that dogs are animals, they play special roles in homes. Some serve as companions, while others serve as security agents, used to teach responsibility at home, and reduce stress levels. Some hospitals even use them for therapeutic purposes. However, these functions do not apply to illegal dog breeds.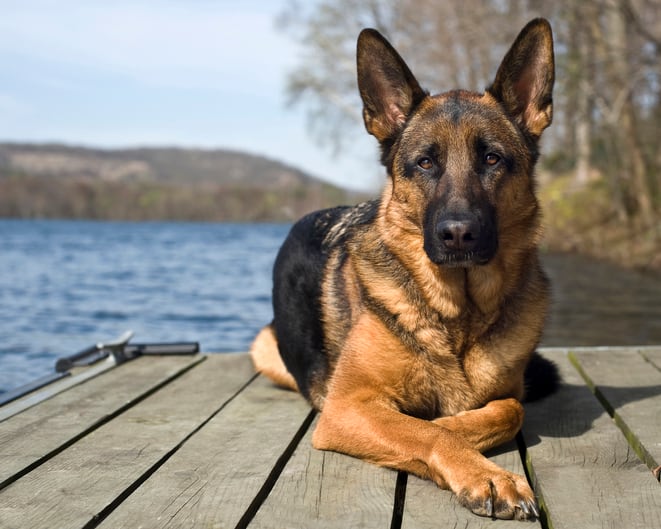 Breed-specific legislation (BSL) may seem outdated, but they are still enforced in different nations of the world. The law restricts or prohibits specific breeds of dogs since they are considered as vicious or dangerous. Breeds like Fila Brasileiros and Pit Bulls rank on the list of banned dogs in the world.
What dog breeds are illegal?
About 53 countries, including the United States of America, Australia, the United Kingdom, and South Africa, have jurisdictions with breed-specific laws. Forty-two out of those countries have enacted the breed-specific legislation at the national level. Let us consider 12 of the most illegal dog breeds in the world and why they are not allowed.
READ ALSO: List of illegal pets in South Africa
1. Fila Brasileiro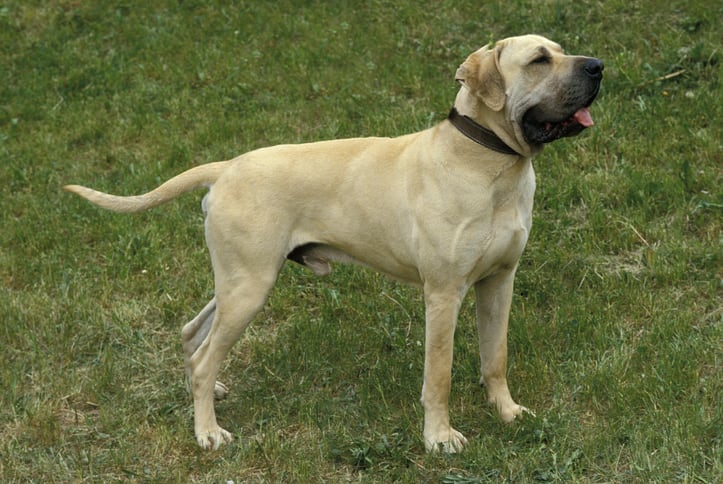 They are also called the Brazilian mastiffs. The breed is popular for their tracking ability, intelligence, aggressiveness, and unforgiving temperament. Because of these, they serve as a guard dog, hunting dog for tracking, and are also used for controlling large games.
However, courts in Malta, Norway, Denmark, Israel, the UK, and Cyprus exempt this breed of dogs from being owned. Also, the Fila is a restricted or proscribed breed in Victoria, Western Australia, South Australia, New South Wales, and Queensland. New Zealand, Trinidad & Tobago classify them as a dangerous dog, which means no one can import them. Males must also be neutered.
2. Pit bull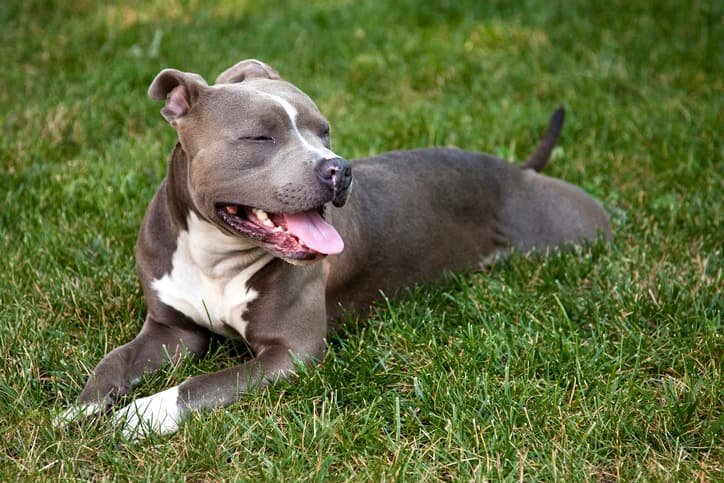 In the United States, the term is used for dogs that descend from bulldogs and terriers. In other countries like the UK, it is an abbreviation of the American pit bull terrier breed. They have been used as police dogs, war dogs, actors, celebrity pets, and search and rescue dogs. They are strong, energetic, agile, and powerful, and they respond well to training.
However, according to a study, pit bulls were responsible for 42% to 45% of dog attacks with children being the victim 70% of the time. Consequently, they are restricted in most parts of the world.
3. Neapolitan mastiff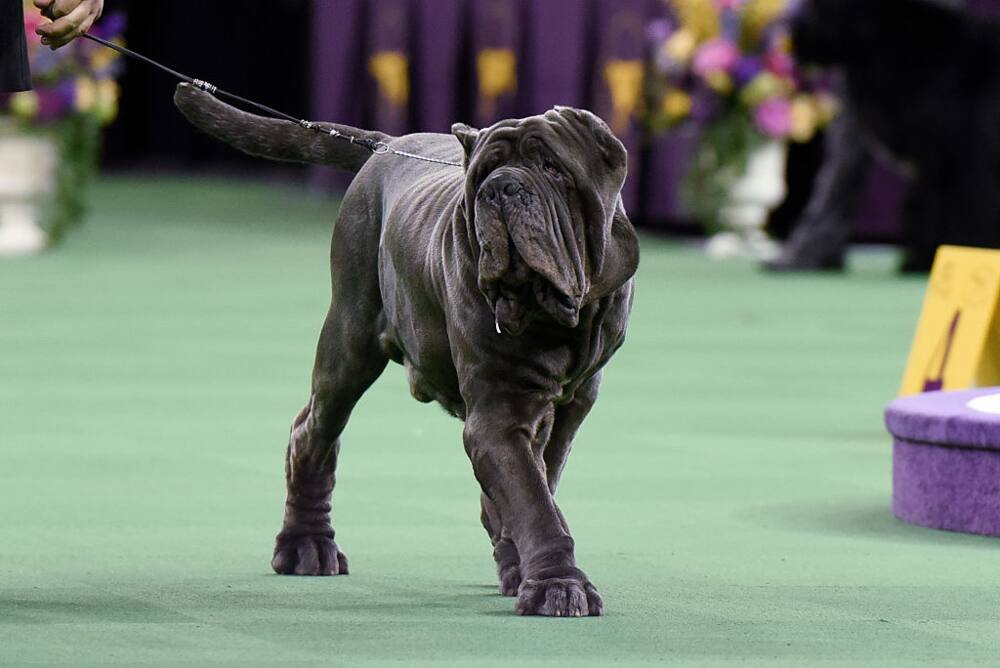 Also called Mastino Napoletano, this breed is massive, large, and powerful. The body's length is about 15% greater than its height. However, it is perceived as being dangerous or even a threat to society. It is illegal to own this breed in Singapore, and for anyone who wishes to keep one in Romania, a Neapolitan mastiff must conduct a psychological evaluation on them.
4. Dogo Argentino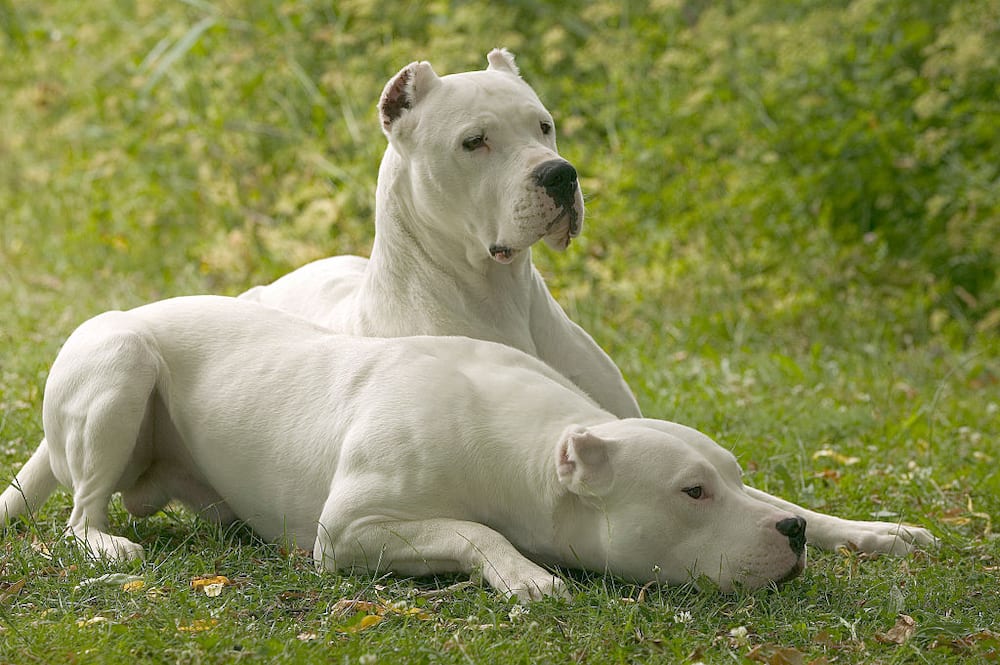 Dogo Argentino is a large, white, muscular breed of dog that was developed primarily for big-game hunting in Argentina. They are intelligent and courageous, and they have an instinct to protect their home and family.
So, why is Dogo Argentino banned? It is due to its strong and dominating temperament. Someone new to dog raising is not even advised to own this breed. Some countries, including Australia, Spain, Great Britain, Romania, Norway, United States, Bermuda Islands, and Singapore, have either restricted or banned their citizens from keeping them.
5. Tosa Inu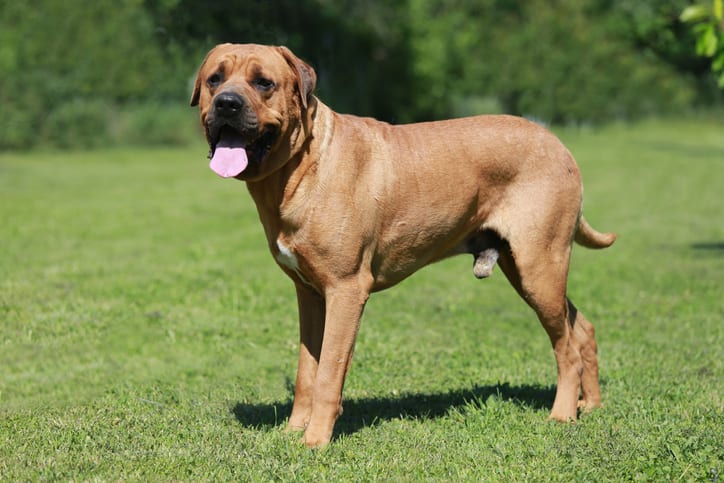 This breed is raised as a fighting dog. Even though some countries have restricted people from owning them because it is classified under dangerous dog breeds, Japan still uses it in dogfighting. Are Tosa Inu dangerous? If another dog attacks a Tosa, it is difficult to control it. The Dangerous Dogs Act 1991 regulates owning it in the United Kingdom.
READ ALSO: Top 20 extinct and endangered animals in South Africa with images
Then, countries like Australia, Republic of Ireland, New Zealand, United Arab Emirates, Malaysia, Australia, Singapore, Tunisia, and Denmark have banned or restricted it legally at the national level.
6. Perro de Presa Canario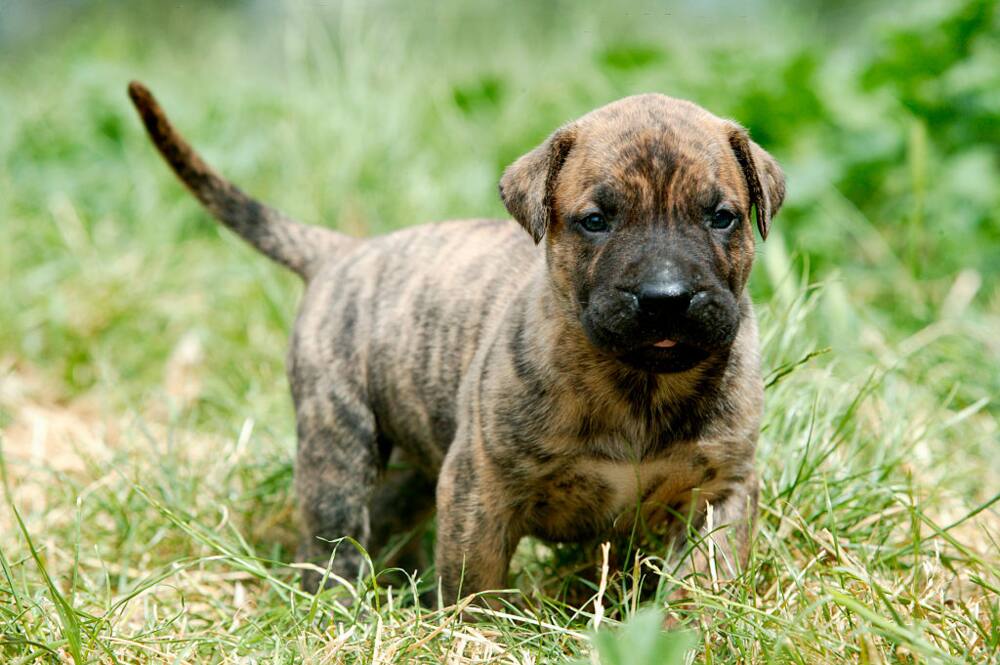 Sometimes called the Canary mastiff, the Perro de Presa Canario is a dog breed that was raised initially for working livestock. In Spanish, the breed means Canarian catch dog. This dog is usually large, and it has a thick and muscular body. They need to be trained early for them to socialise and obey.
Is Presa Canario dangerous? In the 1982-2014 report, the Dogo Canario ranked fourth with 111 attacks against people. Forty-six of them were against children, 41 against adults. Also, 18 resulted in death, while 63 ended in permanent body injuries. Importing and selling the breed in New Zealand and Australia are prohibited. Where are Presa Canarios banned? Countries Germany, Malaysia, Poland, Singapore, and a few states in the US also restrict owning them.
7. Doberman pinscher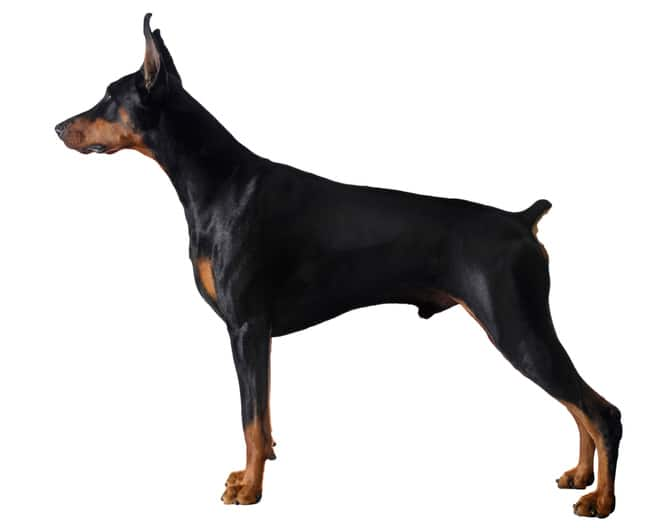 This medium-large breed of domestic dog has a long muzzle and is alert, intelligent, and tenaciously a loyal companion. If Doberman pinschers are well trained, they can be loving, although they can be stubborn sometimes.
Are Dobermans banned anywhere? Yes. In countries like the Republic of Ireland, Bermuda, Romania, and Singapore, Doberman pinscher is classified as part of the prohibited, regulated, restricted, or banned dog breeds.
8. Boerboel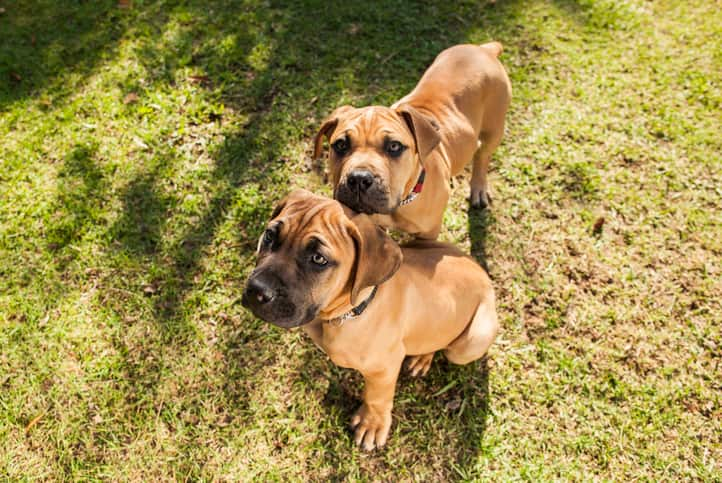 This mastiff-type dog breed is from South Africa, and it is mostly bred for guarding the homestead and working the farm. Boerboel breeding is both a hobby and an industry in South Africa. These dogs are now exported from South Africa to other parts of the world. Boerboels are intelligent and energetic and can be loyal and protective of their family and territory.
Nevertheless, if left isolated, they can digress and end up becoming destructive. How dangerous is a Boerboel? Although it rarely bites a person, when it attacks, it can easily tear through muscle, tendons and, in some cases, bone. Countries like Malaysia, Mauritius, Qatar, Bermuda, France, Romania, and Tunisia have either banned, prohibited or restricted the breed.
9. Rottweiler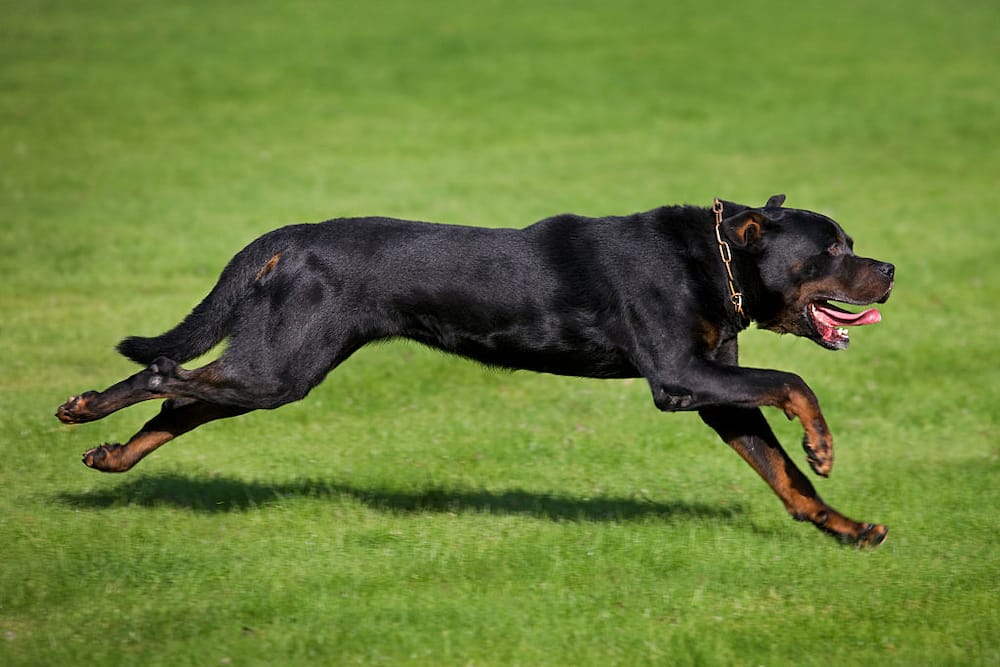 In Germany, rottweiler is referred to as Rottweiler Metzgerhund, which means Rottweil butchers' dog. The reason is that they use it mainly to herd livestock and pull carts laden with butchered meat to market. Their guarding and genetic herding instincts are superb. Still, if their owners are not responsible enough or they neglect, abuse and do not train them well, they could exhibit dangerous behaviour.
Why are Rottweilers banned? Although debatable, some people are concerned that this variety of dogs are bred to attack and that their owners may not be able to control them adequately. Countries like the Republic of Ireland, Bermuda, Ecuador, Germany, Israel, Malaysia, Portugal, Poland, and Romania have either banned or restricted the breed's ownership.
10. Staffordshire bull terrier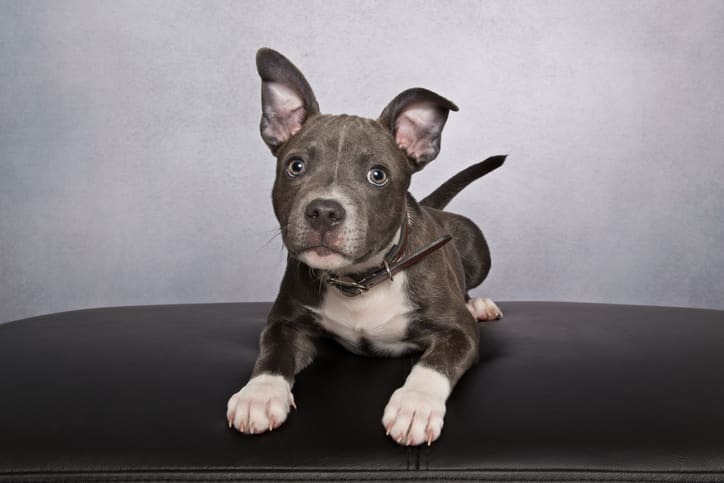 This breed is possibly is one of the most famous companion dog breeds in France, Australia, the United Kingdom, and New Zealand. It is muscular, stocky and exceptionally strong. Staffords can be courageous, loyal and affectionate.
Why are Staffordshire bull terriers dangerous? When they are manhandled, they can be aggressive and cause trouble. Consequently, countries like Bermuda Islands, Switzerland, and Germany have outrightly banned owning them. Also, countries like Ireland, Spain, Romania, Singapore, Israel, and Portugal have put restrictions on the breed.
11. Cane Corso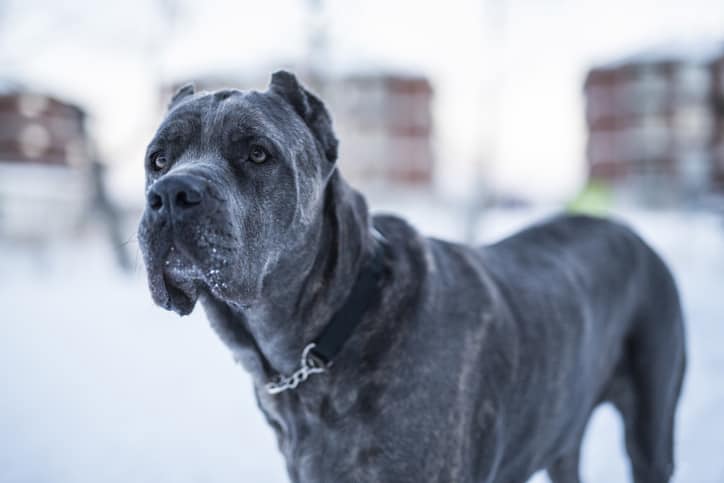 This variety is an Italian breed of a mastiff. Breeders use it for personal protection, tracking, as a guard dog, law enforcement, and as a companion dog. As much as it has a strong hunting drive, it can also be very territorial. Why are Cane Corsos dangerous? They tend to be violent and aggressive towards other dogs, regardless of the sex, and often will chase any other animal down.
More so, it is classed as one of the most dangerous dog breeds because of its massive size and build. It can overpower some animals and people and can even cause serious injury. Countries like Bermuda, Denmark, and Germany have either restricted, prohibited or banned possessing them.
12. German shepherd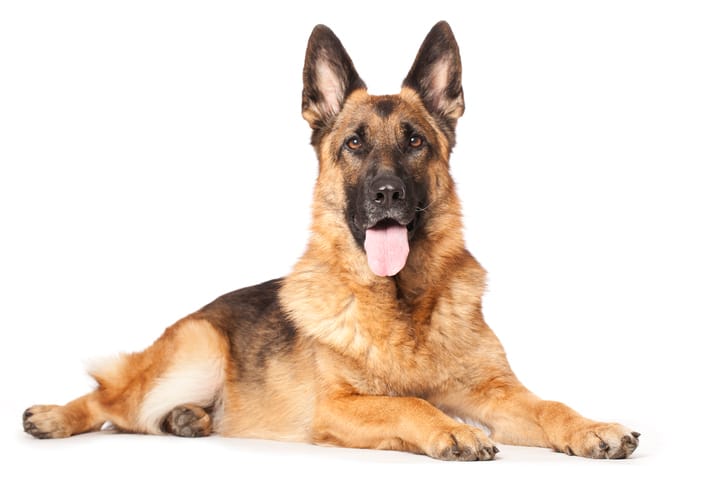 They are working dogs raised initially to herd sheep, but because of their intelligence, strength, obedience, and trainability, some people prefer to use the breed for other works. Some of these include acting, search-and-rescue, disability assistance, police and military roles.
Why are German shepherds banned? They are banned because of their large size and aggressive/protective nature. Sometimes, they are even used for illegal dogfighting. Therefore, countries like the United Arab Emirates, Ireland, Malaysia, Ukraine, Bermuda, Singapore, Belarus, and the Maldives have banned them.
Having shared some of the illegal dog breeds in different countries of the world, if you are considering buying a dog breed, be sure to confirm if it is not banned or restricted in your country. This will help you guide against having to face the consequence of your action.
READ ALSO: Are rain spiders dangerous?
How much do you know about rain spiders? Briefly.co.za earlier shared vital information on quick facts you should know about them, including how they got their name. As you will get to know, this specie of spiders does not dwell in wet and rainy places. Their preferred habitats are Scrubland and Savannah woodlands.
Additionally, even though they are poisonous, they rarely bite unless they feel threatened. What do they feed on? How do they reproduce? How can anyone get rid of them? These and other issues are discussed in the article.
Check this out:
German shepherds don't like ginger cats? That is a lie. Here is a beautiful and real friendship cat-dog friendship story.
Source: Briefly News