Meet the billionaire behind Capitec Bank and most profitable businesses in SA
It's no secret that South Africa is the most developed economy and the second-largest economy after Nigeria on the African continent. In this article, we identify the five largest companies in South Africa and who owns them.
PAY ATTENTION: Click "See First" under the "Following" tab to see Briefly.co.za News on your News Feed!
In 2019, the Sunday Times released its list of Top 100 companies in South Africa.
Capitec was crowned the top company based on its share performance on the Johannesburg Stock Exchange (JSE) over the past five years.
Arena Events reported that Gerrie Fourie, Capitec CEO, won Business Leader of the Year at the event too.
1. Capitec Bank Holdings
Capitec Bank South Africa was founded in 2001 and trades on the Johannesburg Stock Exchange. The bank targets emerging middle-class people in the country.
In July, Briefly.co.za reported that Capitec Bank had been ranked South Africa's "Best Bank" for the second consecutive year. This is after a survey by the media group, Forbes.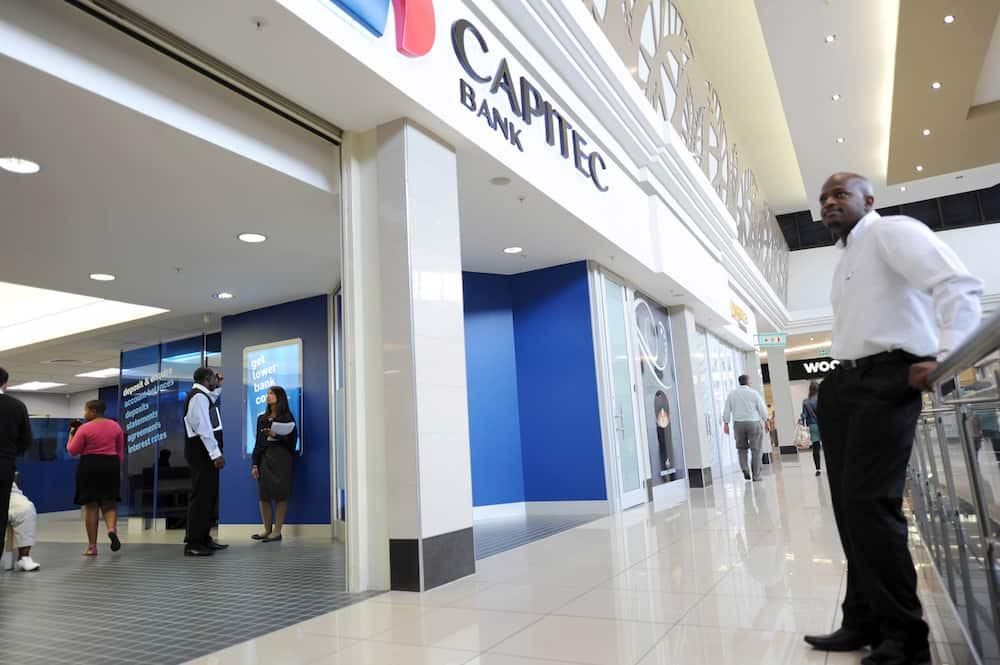 2. Transaction Capital
The CEO of Transaction Capital, David Hurwitz, wrote in a letter online that Transaction Capital was founded by Jonathan Jawno, Michael Mendelowitz and Roberto Rossi in 2007.
Transaction Capital Limited is an investment management company and serves clients worldwide.
3. Clicks Group
Clicks is a South African pharmacy, health and beauty retailer. The group boasts more than 740 stores and over 580 in-store pharmacies.
Founded by Jack Goldin in 1968, the first store opened its doors in St George's Street in Cape Town on 6 August that year. Although Jack initially wanted to open a pharmacy, his dream was only realised 35 years later.
According to the group's corporate website, "Clicks Group is a retail-led healthcare group which has been listed on the JSE Limited since 1996."
4. Equites Property Fund
Business Day Live reported in October that Equites Property Fund is the "listed industrial logistics specialist landlord on the JSE."
The company provides space to multinationals that are prepared to sign leases for 10, 15 and 20 years
Equites Property Fund owns R16 billion in properties spread across SA and the UK.
The company listed on the JSE on 18 June 2014 with a portfolio value of R1 billion.
5. Naspers
Naspers is a global internet group and one of the largest tech investors in the world.
It owns a sizeable investment in Prosus, a global consumer internet group, Media24, a media group and TakeAlot.com, an e-commerce retailer.
Naspers is listed on the Johannesburg Stock Exchange, has an ADR listing on the London Stock Exchange.
According to CompaniesHistory.com, Naspers was founded as Die Nasionale Pers (Afrikaans for "The National Press") on 12 May, 1915.
The history of Capitec Bank and its forward-thinking owner
Founded:
In 2001, Michiel Le Roux founded Capitec Bank. Le Roux controls about 11% of the stakes.
Life before Capitec Bank:
Michiel ran Boland Bank, which is a small regional bank in Cape Town's hinterland, before he decided to start his institution.
Le Roux served as the chairman of the board from 2007 to 2016 and has been an active board member since then.
According to a Forbes report, Michiel Le Roux's nett worth as of 11 November stood at $1.1 billion.
Capitec first started as a small micro-lending financial services company but has since grown into a bank that, in January 2019, allegedly signed 266 000 new client accounts.
Capitec advertising, innovation and value-added services win South Africans over
Capitec Bank was established at a time when banking in South Africa was facing enormous challenges.
During this era, Saambou Bank, a leading financial institution, collapsed and went bankrupt, making many people hesitant to engage in financial institutions.
The bank's four fundamentals; simplicity, value for money, accessibility and client experience, is what sets it apart from its competitors and made it a viable competitor in the South African banking industry.
In a report by marklives.com, it was stated that "everything back-office or admin-related is done digitally and managed by a central team who assists every one of the 840 branches nationwide."
Capitec's great value-for-money banking products, client-geared approach and innovative advertising have caught the attention of many South Africans.
The bank has come a long way since its first-ever advert titled Matchbox:
At Briefly.co.za we also want to help your brand grow from a small business into a household name. Our expert team can get you the best buck for your budget and advise you on the ad formats that will generate the best outcomes for your campaign.
Like Capitec's very first ad, we too are innovators in our field, always looking for ways to save our clients money but get their brand noticed.
Why is digital advertising important?
If you want to be the next Michiel Le Roux, Jack Goldin or the next tech mogul, it's time to advertise with South Africa's largest news publisher by audience, Briefly.co.za
Digital advertising is a great solution for all companies, big, medium and small. The largest benefit of digital advertising is how cost-effective it is.
With digital advertising, you can also track your marketing campaign to figure out if your campaign is turning in results.
In traditional marketing, it's virtually impossible to track your leads (that is unless you're keen to ask every single consumer who visits your business). However, with digital advertising, you can accurately track your leads.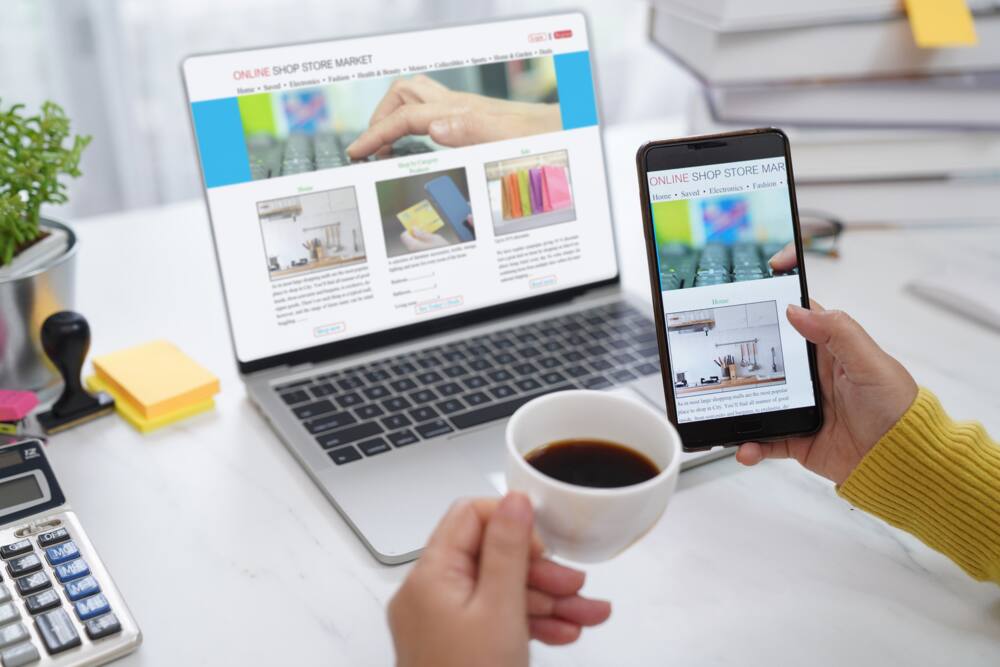 You can also track several different metrics, such as clicks, shares, comments, impressions and more.
By tracking metrics, you can easily and effectively improve your marketing campaign on Briefly.co.za.
Why choose Briefly.co.za to advertise your brand?
Briefly.co.za is a technology-driven media platform which aims to make the user's experience as pleasant as possible.
We analyse our content in real-time to make data-driven decisions, thus ensuring our audience's reading preferences are always met.
In doing so, it allows us to stop operating blindly, making Briefly.co.za the market leader in every aspect of our work, from content production and technology-driven solutions to advertising.
To advertise on Briefly.co.za, please:
Email: contact@briefly.co.za / rianette.cluley@briefly.co.za
Visit: https://corp.briefly.co.za/
Phone: 082 787 1055
Our experienced marketing team is ready to help you create a marketing campaign that will suit your needs, meet your goals and save you money.
Enjoyed reading our story? Download BRIEFLY's news app on Google Play now and stay up-to-date with major South African news!
Source: Briefly News