Gordon Igesund bio: age, son, league titles, current job, net worth, latest news
Gordon Igesund is a former professional footballer and coach with a good reputation in the Premier Soccer League clubs. He is a long-standing sports person, who until recently served in the manager position for the notorious Highlands Park team. There has been much news developing around Igesund that many are now interested in his personal life and whereabouts.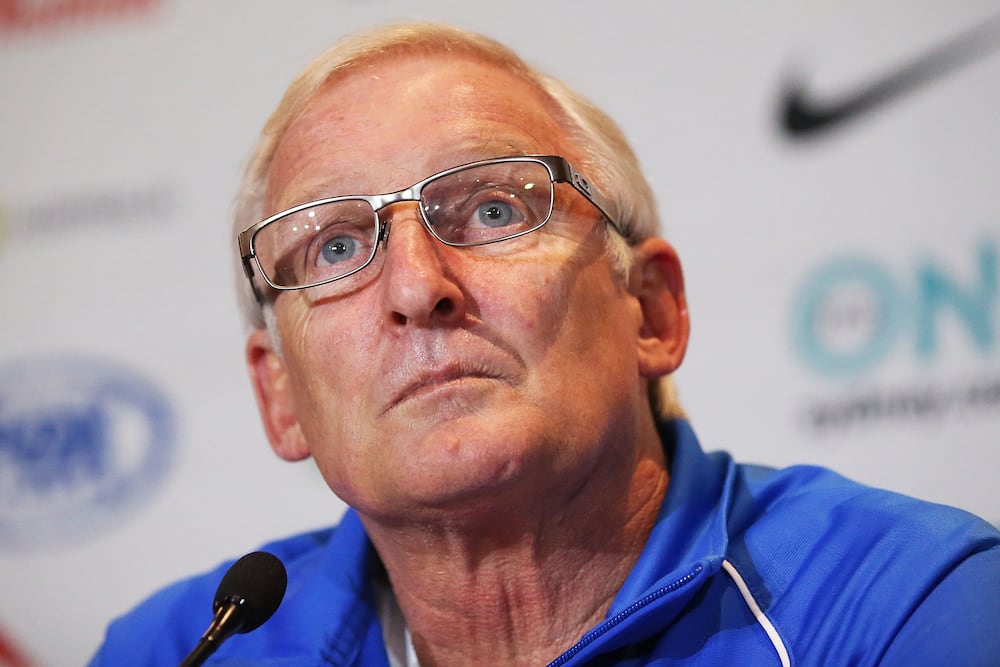 Coaching competitive teams is all that Gordon has been doing for a better part of his career. He now brags rewarding different teams with several winnings during his active years. A good relationship with the national team of South Africa is perhaps his best career highlight. Even better is the fact that he managed to establish himself a big name being a thorough footballing icon.
Gordon Igesund profile summary
Real name: Gordon George Igesund
Date of birth: July 22nd, 1956
Place of birth: Durban, South Africa
Gordon Igesund age: 64 years as of 2020
Nationality: South African
Occupation: Footballer and PSL coach
Famous for: Coaching the highest number (4) of PSL runners up teams and coaching the South African national team
Gordon Igesund biography
The multitalented coach comes from a supportive Durban-based family. The ancestry of Igesund dates back to 1752 at a small farming community near Alesund (Igesund, Møre og Romsdal) where his great grandparents lived.
Origin
Igesund father, George Norman Igesund, settled in Port Shepstone, Durban, many years ago. Norman passed on on March 10th, 2014, at age 81. The coach is among the four children that survived him, alongside many grandchildren and great-grandchildren. Igesund family neighbourhood in Port Shepstone is also home to the renowned Danny Le Roux of Arsenal.
Football career
In which teams has Gordon Igesund played? Gordon was a striker early in his footballing career, before rising to the status of a manager and coach. He played for teams such as Durban City, Durban United, and Highlands Park (1980). Others include:
1992–1993: D'Alberton Callies
1991: Amazulu
1988–1990: Durban Bush Bucks
1986–1987: Witbank Aces
1984–1985: Durban Leeds United
1981–1984: Admira Wacker (76 apps, 25 goals)
1980–1981: Grazer AK (5 apps, 1 goal)
Football coaching career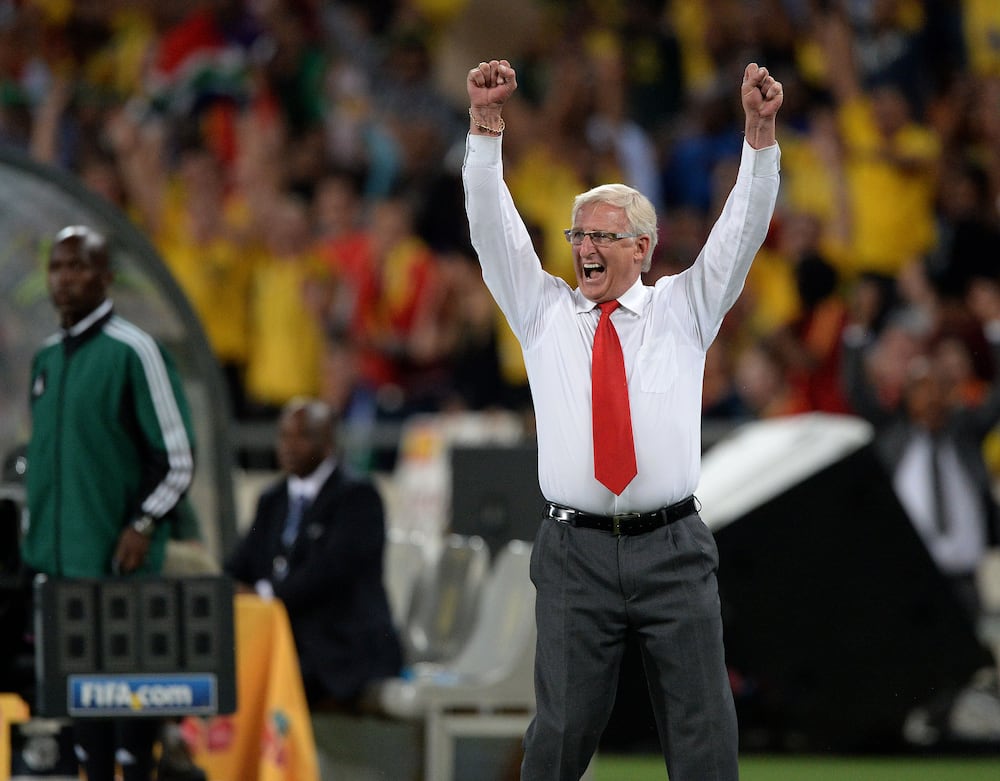 After retiring as a player, Gordon UEFA A coaching licence has been his ticket to greater places. The passionate ex-footballer has an unbroken coaching career legacy. He holds the record of coaching more teams than anyone before him. Notably, he has successfully managed four teams of interest in the Premier Soccer League.
Gordon Igesund team coached
In 1995, Gordon coached African Wanderers. The famous Igesund rose to the heights in his career in the 1996/7 season for bringing Manning Rangers up to the Premier Soccer League title. He managed a similar record four seasons later at the Soweto giants, Orlando Pirates.
An outpouring of fame followed him in the 2001/02 season in which he raised another small team, Santos Cape Town, to the crown of EPL. The test of his career at Ajax Cape Town turned out relatively unsuccessful and followed an exit in the ending of 2005/06 season.
A year later, Igesund replaced Neil Tovey and Miguel Gamondi as a coach at Mamelodi Sundowns. The team scooped a considerable winning in 2007. At the time, his career was unstoppable, and in 2008/09, he was in charge of Maritzburg United.
In November 2010, Igesund became Moroka Swallows' president coach, after a year with Free State Stars (2009/10). His effort at Swallows not only earned the team a second place but also brought him his second PSL Coach of the Season award.
Rising to coach the national team
Igesund consistently proved himself a reliable coaching star with a clean record. For this reason, the South Africa national team appointed him the coach in 2012. The team suffered a defeat against Mali on February 2, 2013. The South African Football Association hinted on his exit in 2014 by issuing a statement against renewing his 2-year contract.
Coaching record after the national team
In the same year, 2014, Igesund secured a place at SuperSport United as a head coach. His experience powered the team with a surprising Telkom Knockout title. He later faced the door in 2016 after registering multiple fails.
The National Team of Zambia offered him a coaching place to which he turned down. He would later turn down several other opportunities. In October 2016, Highlands Park won him, this time as a manager. The club later announced his untimely firing on April 1st, 2017.
Gordon Igesund league titles
The coaching career has qualified Igesund for several titles and awards. These honours are as a result of his relentlessness and dedication to the welfare of his teams.
2014 Telkom Knockout (SuperSport United)
2007 SAA Supa 8 winner (Sundowns)
2006/07 PSL champion (Sundowns)
2001/02 PSL champion (Santos)
2000/01 PSL champion (Orlando Pirates)
2000 BP Top Eight Cup winner (Orlando Pirates)
1996/97 PSL champion (Manning Rangers)
1992 NSL Second Division champion (D'Alberton Callies)
The 64-year-old football player and coach has built his name in the world of sports with a series of winnings. That is perhaps why Coach Gordon Igesund earned "The Golden Boy" nickname.
Gordon Igesund academy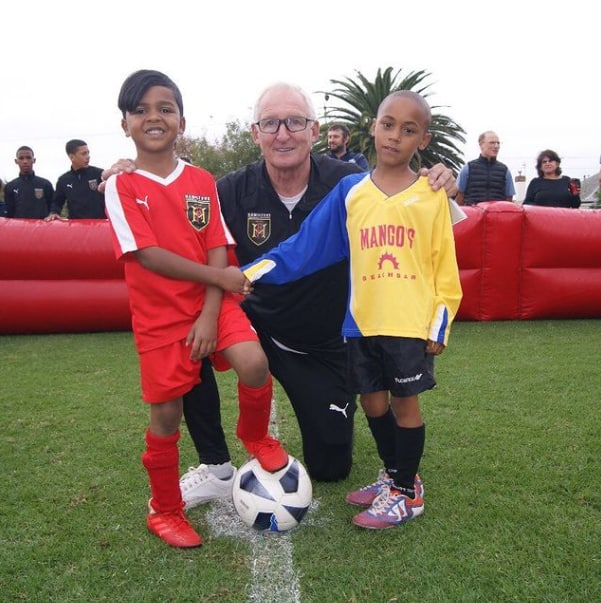 Gordon Igesund where is he now? Since leaving active sports, the sportsman has kept a low key. The former coach is running an academy of more than 200 youngsters. Also, the Cape-Town-based Hamiltons Football Academy runs with over ten coaching assistants. Gordon Igesund current job entails mentoring upcoming stars.
Gordon Igesund son, Grant
Igesund is father to the famous ex-footballer Grant Igesund. Grant, now retired, was a striker having played for teams such as Maritzburg United, Manning Rangers, and Ajax Cape Town. Young Igesund is now an entrepreneur.
Gordon Igesund net worth
With a vibrant coaching career has come success and fortune. Besides good pay, Igesund is now a brand name with multiple streams of income, including endorsements. Even so, the exact figure of his immense wealth is still under review.
Gordon Igesund latest news
Is Gordon Igesund still alive? Yes, the star is up and running in the world of football. Recent updates from his managing team have hinted his interest for a coaching comeback. He is likely to re-join mainstream coaching in the coming season after a long break to establish the academy.
Gordon Igesund is one of the accomplished football stars in the history of South African sports. Playing and coaching several teams have only made him a better sports personality. His current moves and academy involvement prove that he is not ready to give up his coaching mantle any time soon.
READ ALSO: Christiaan Bezuidenhout: The youngest SA golfer to become a millionaire is engaged
Briefly.co.za published the interesting news about Christiaan Bezuidenhout's engagement. Mr Bezuidenhout is a famous South African golf player who won the Estrella Damm N.A. Andalucía Masters and Alfred Dunhill Championship in 2019 and 2020, respectively. He is 26 years old, born in Delmas, Mpumalanga, South Africa.
After a near-death experience at 2 years of age, Christiaan's nervous system was affected, and he was left with a stuttering effect, which made him depressed and introverted. His girlfriend, Kristen Hart, accepted his marriage proposal at the Delaire Graff Estate outside Stellenbosch in March 2020.
Source: Briefly.co.za