20 impressive and most beautiful buildings in Africa 2020
Africa has risen over the years to become a central tourist hub. Besides wildlife and other natural sceneries that attract tourists from all over the world, the continent also prides itself on having magnificent buildings similar to ones in other continents such as Asia, Europe, America, and Australia. Are there any skyscrapers in Africa? Find it out in the article. It focuses on the 20 impressive and most beautiful buildings in Africa 2020.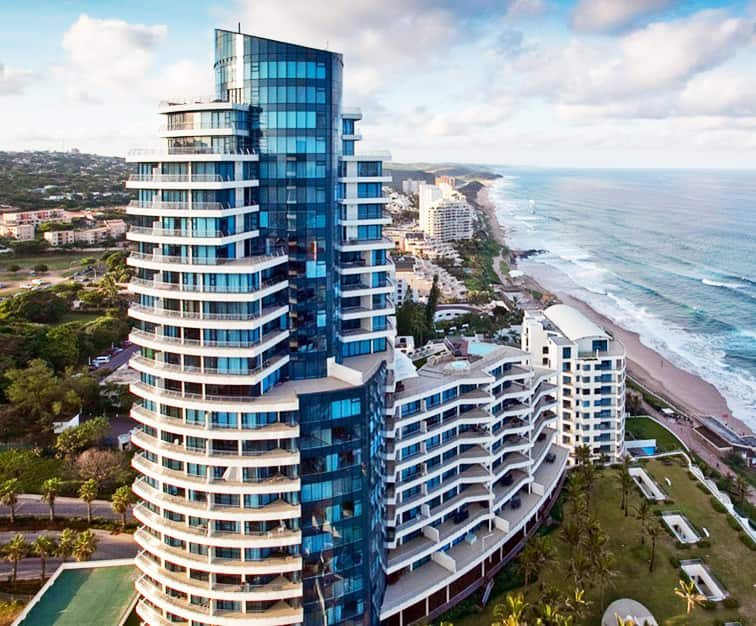 The continent has some beautiful and impressive buildings. These most beautiful buildings in Africa stand as symbols of hope, pride, and national unity. The continent also boasts about vast grasslands, beautiful lakes, distinct animal life, and unique plants, among other things that make Africa unique.
Most beautiful buildings in Africa 2020
Below is a brief outline of the famous buildings in Africa that are an attraction to the entire world. These are the top 20 pieces of the best architecture in Africa. Keep reading to learn more!
1. AU Conference Center and Office Complex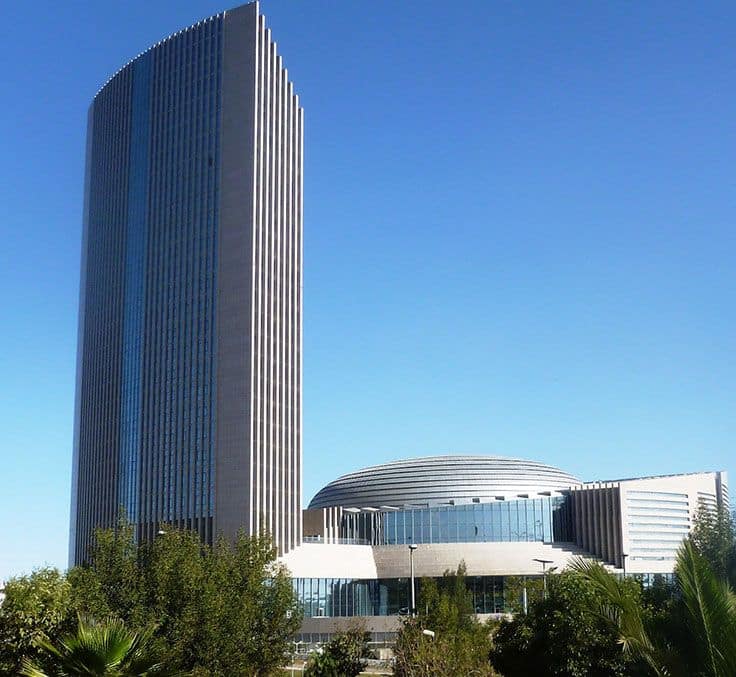 This magnificent building is situated in Addis Ababa in Ethiopia. It is the tallest building in the city, towering 99.9 meters, and hosts its headquarters (AU).
2. 15 Alice Lane Towers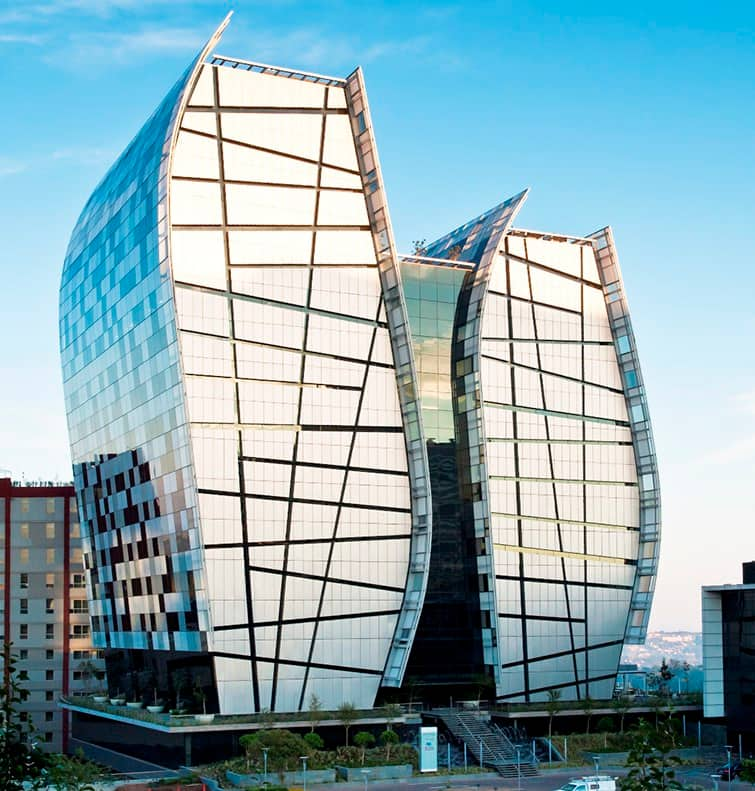 This building is located in Sandton, Johannesburg. It is one of the most beautiful buildings in South Africa, which acts as the country's symbolic progression to explore new architectural forms.
3. Nabemba Tower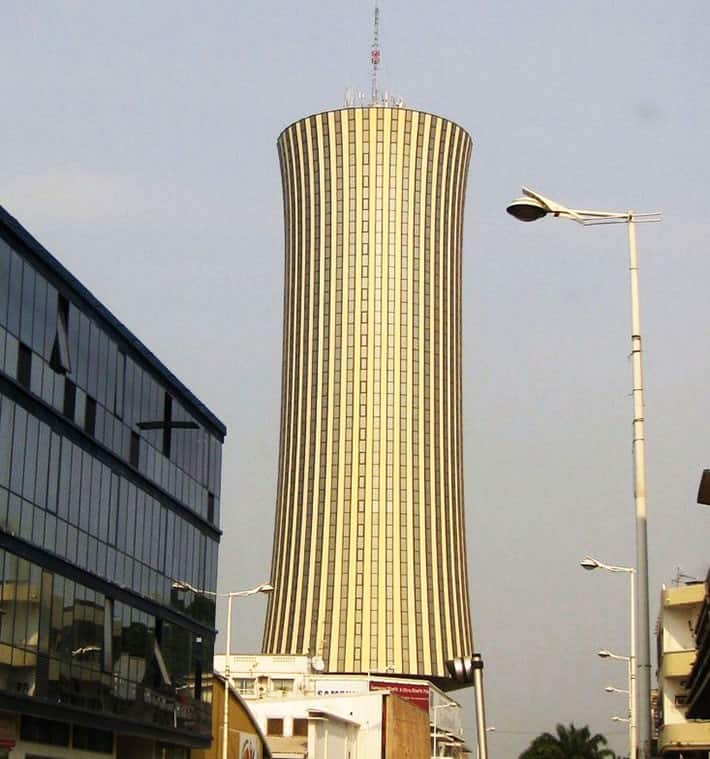 This unique skyscraper, which is also known as Elf Tower, is located in Brazzaville, Congo. The tower has a concave cylinder shape, measures 106 meters tall, and has 30 floors.
4. 1201 Ocean View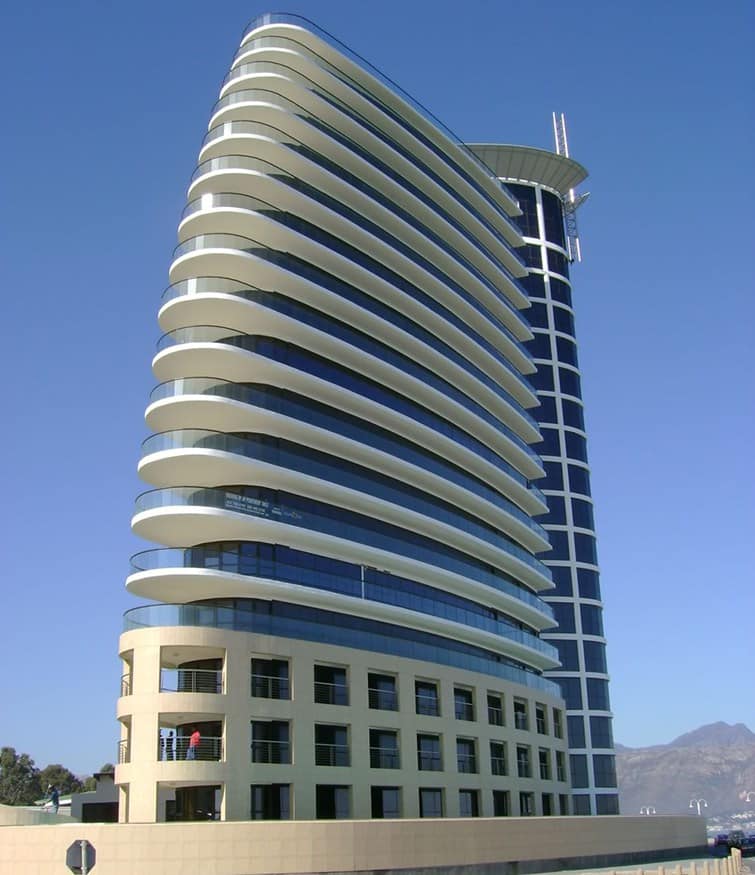 Ocean View is located in Cape Town, South Africa. The 15-story skyscraper is situated in the fastest-growing premier beachfront in the Western Cape. It is just 15 minutes' drive from Cape Town International Airport.
5. Ponte City Apartments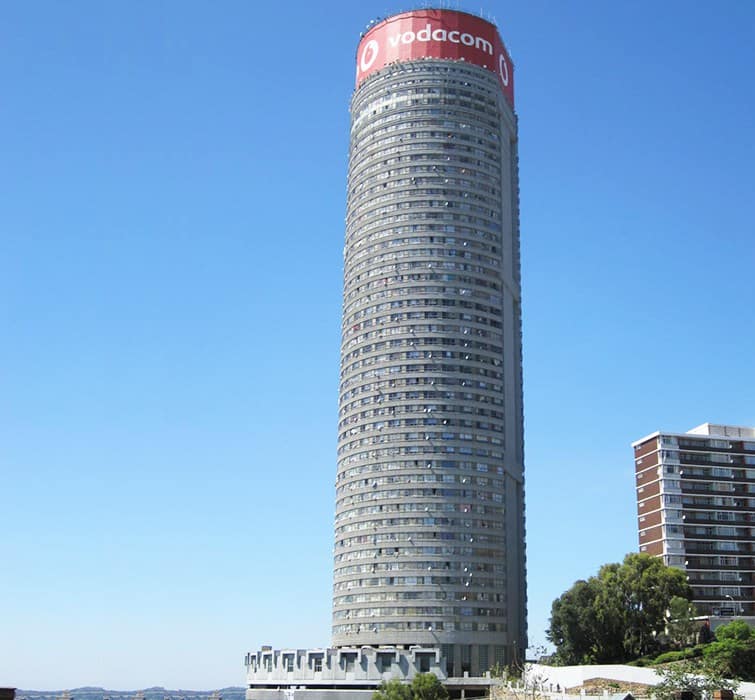 This magnificent cylindrical skyscraper is located in the Hillbrow neighbourhood of Johannesburg. The 54-story building is the tallest residential skyscraper on the continent, measuring 173 meters in height.
6. PSPF Commercial Towers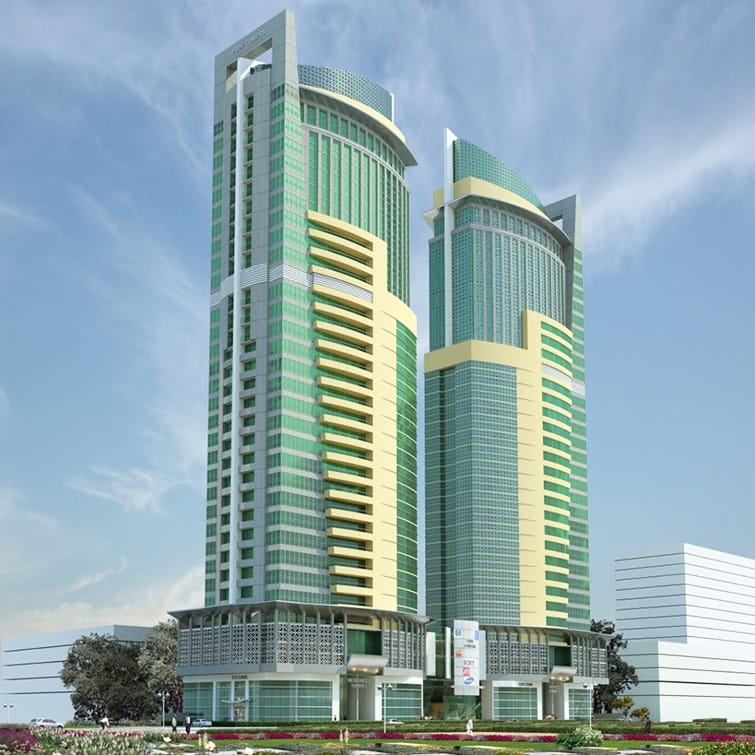 The twin towers are located at the heart of Dar es Salaam, which is the largest and most prosperous city in Tanzania. The twin towers serve as a residential and commercial building.
7. Bibliotheca Alexandrina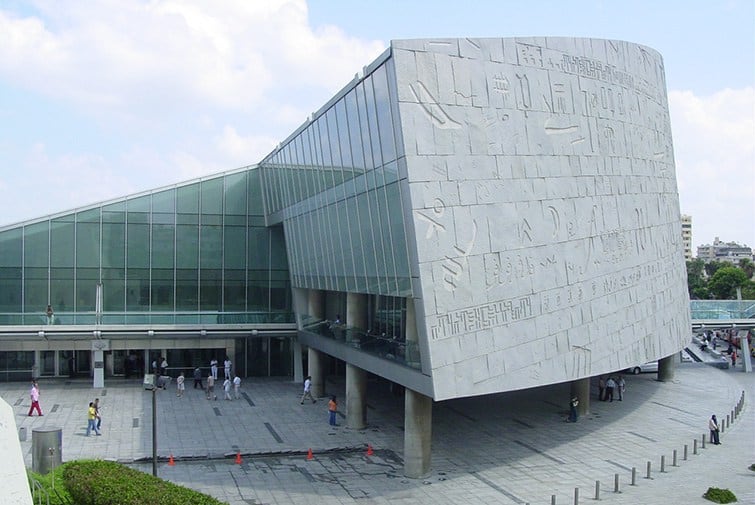 This building, located in Alexandria, Egypt, serves as a library and cultural centre. It stands beneath a 32-meter-high glass-panelled roof, tilted out towards the sea like a sundial.
8. Congress Center of Cotonou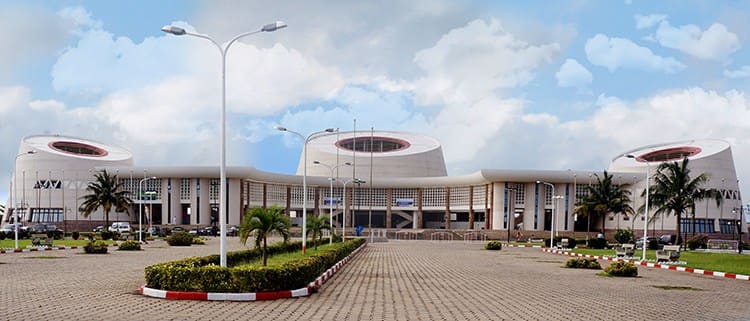 This two-story complex is located in Marina Boulevard, Benin, and covers an area of 10,053 square meters. It features a conference room with 300 seats and a multi-purpose hall with 300 seats.
9. The Memorial to the Martyrs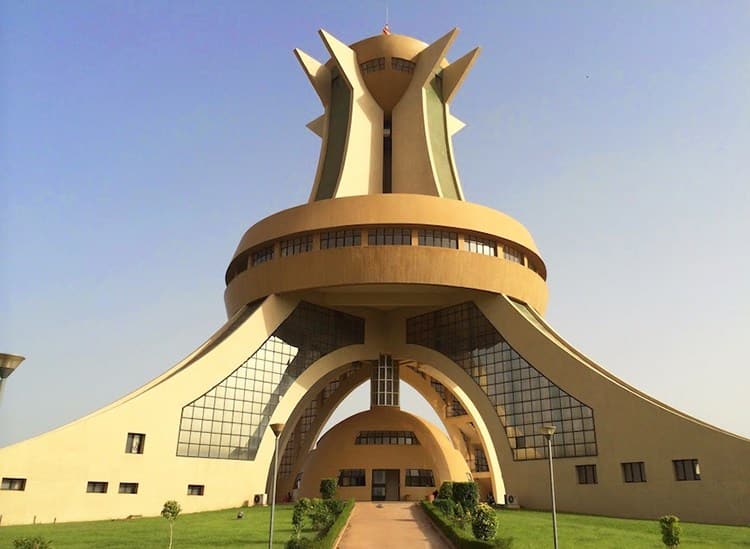 This impressive building is located in Ouagadougou, Burkina Faso. The slain former Libyan leader financed the construction of the structure.
10. National Arts Theatre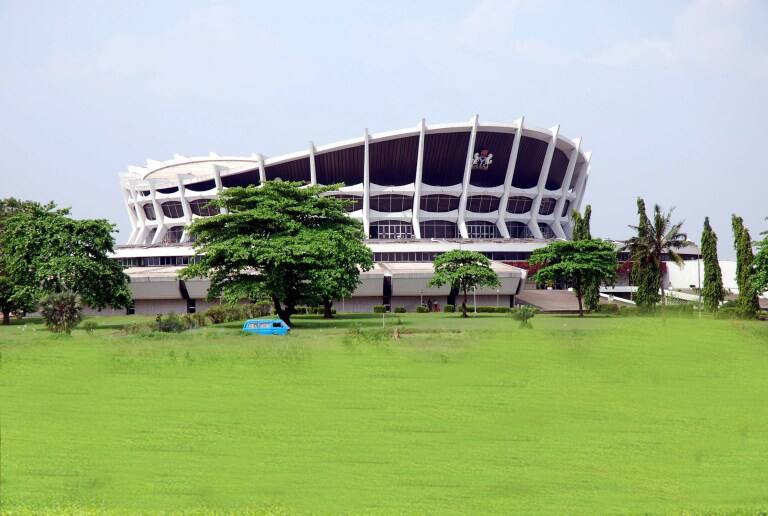 This impressive monument is located in Iganmu, Lagos, and is the main centre for Nigeria's performing arts. It was built during the military regime of Chief Olusegun Aremu Obasanjo. Its strategic location also makes it a breathtaking place.
11. King Prism Tower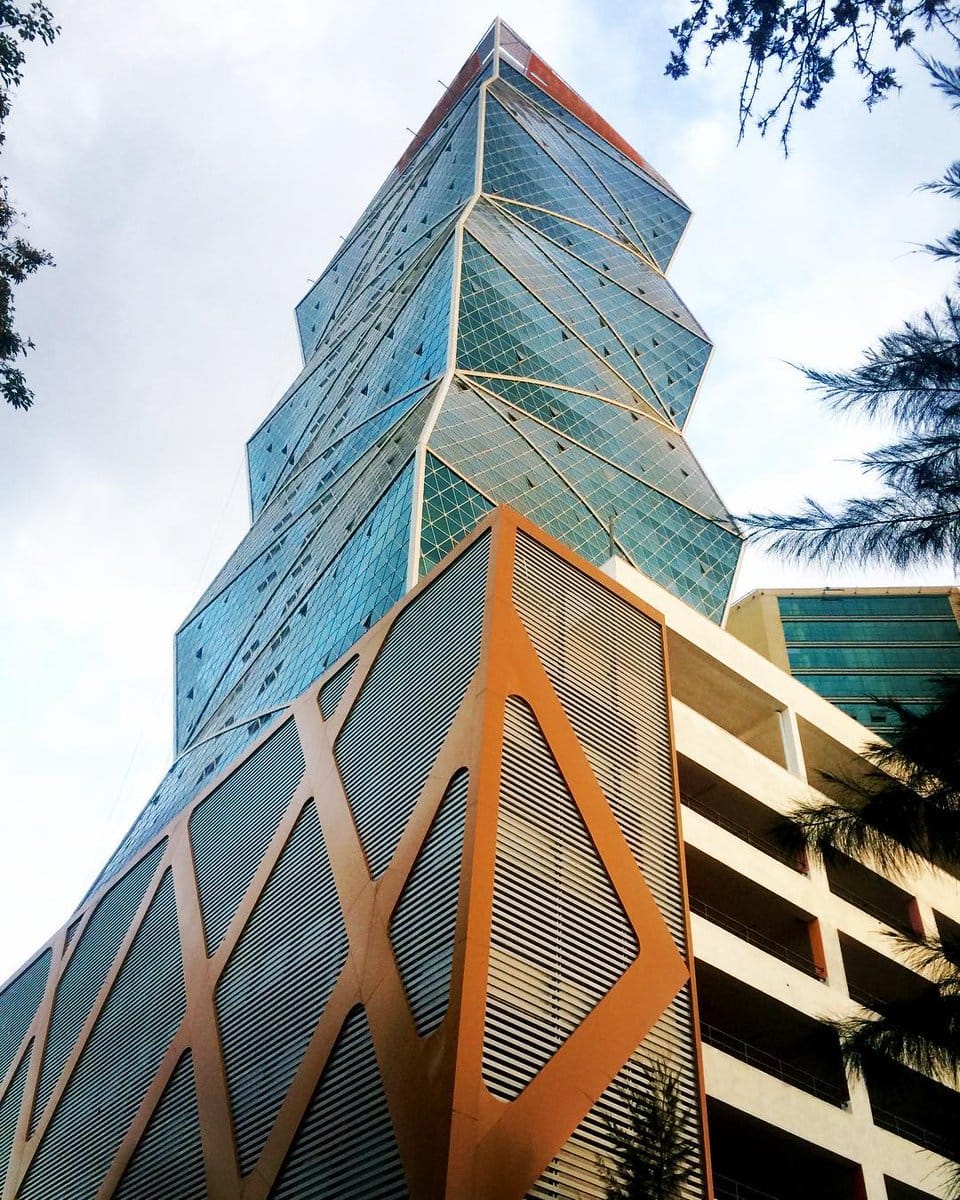 The tower is located in Nairobi, Kenya. It is the city's most unique corporate business tower. The architectural landmark has an incredible and luxurious design, well-landscaped gardens, world-class amenities, and a trendy lifestyle.
12. Britam Tower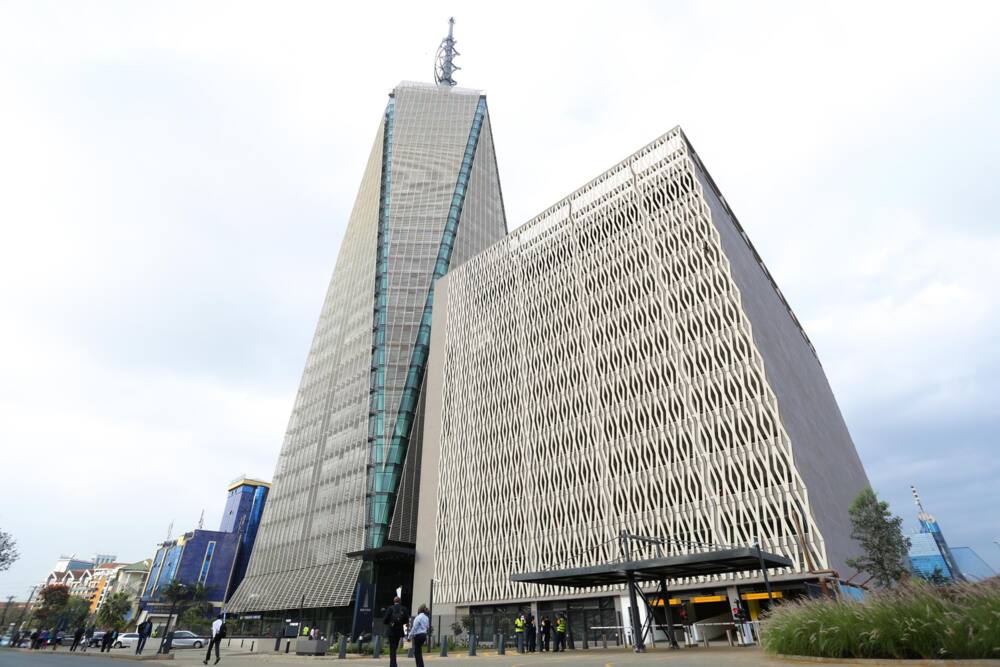 The tower is located along Hospital Road, in the Upper Hill neighbourhood of Nairobi, Kenya's capital and largest city. The skyscraper has a maximum height of 195 meters with 32 usable floors.
13. Atlantica Building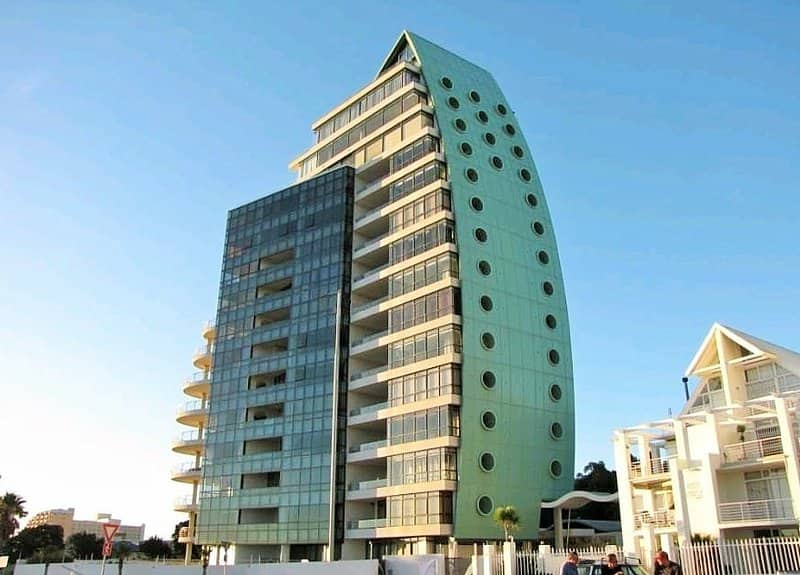 This well-designed structure serves as a residential building with a very futuristic design located on Beach Road in the city of Cape Town, within the Republic of South Africa.
14. The Marc South Africa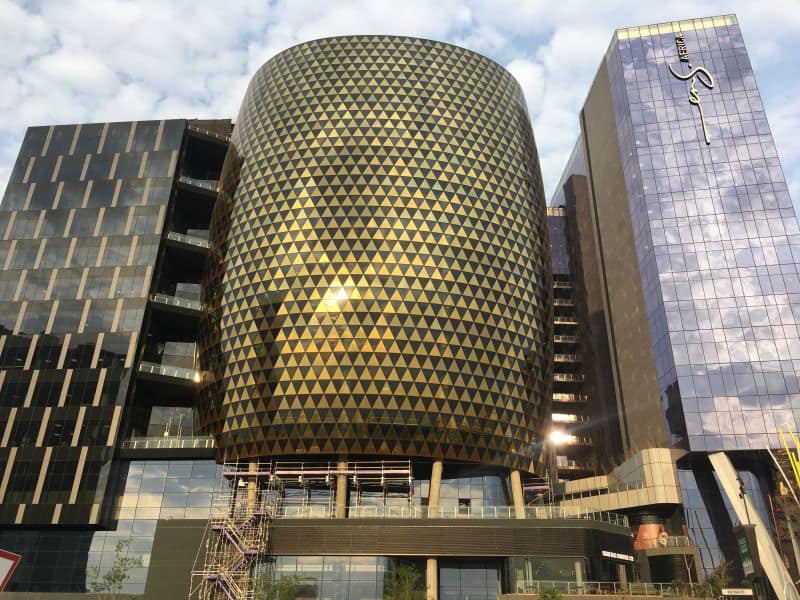 The Marc is named after its location in the heart of South Africa's financial district. It is on Maude and Rivonia Corner in Sandton CBD.
15. Zeitz Mocaa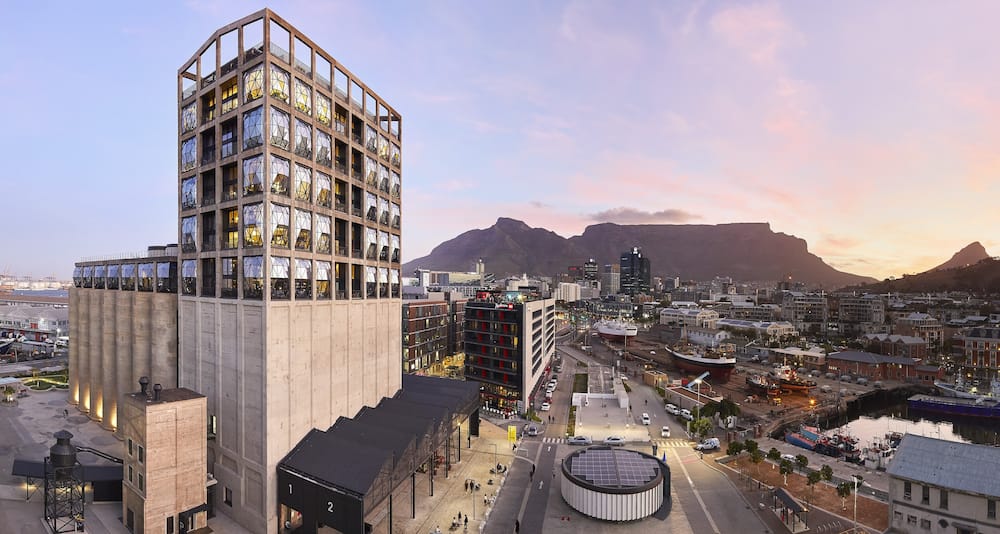 Zeitz Museum of Contemporary Art is located at the V&A Waterfront in Cape Town, South Africa. It is the largest museum of contemporary African art in the world.
16. Basilica of Our Lady of Peace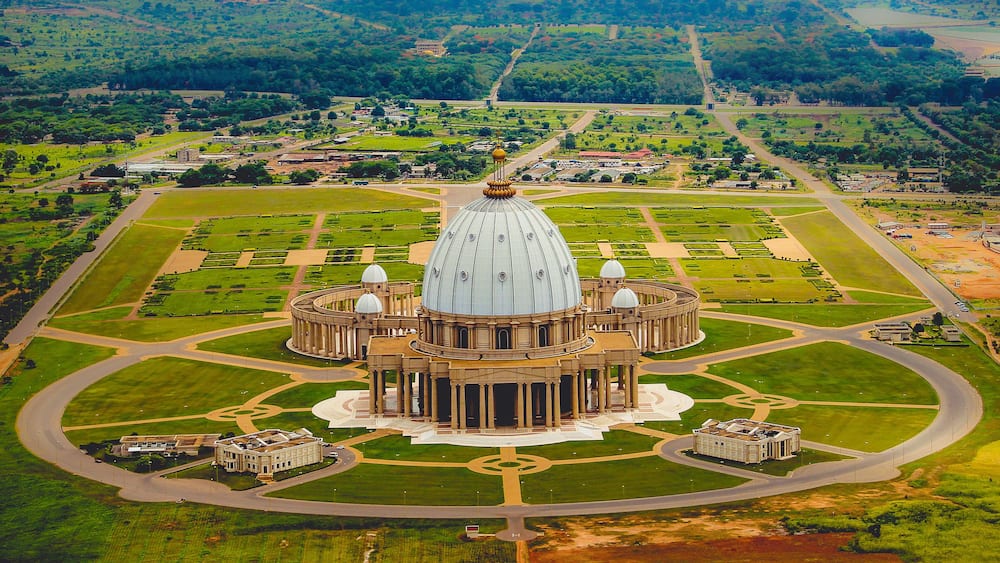 This is a minor Catholic basilica dedicated to Our Lady of Peace in Yamoussoukro, the Ivory Coast's administrative capital.
17. Kigali Convention Centre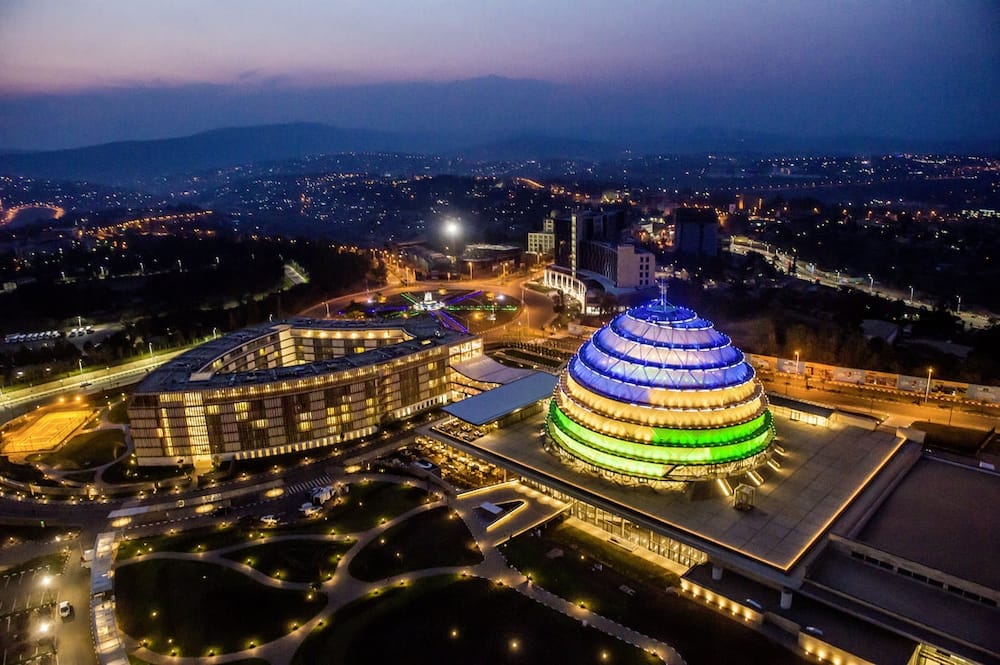 The convention centre is located on Highway KN5, about 6 kilometres west of Kigali International Airport.
18. UAP Old Mutual Tower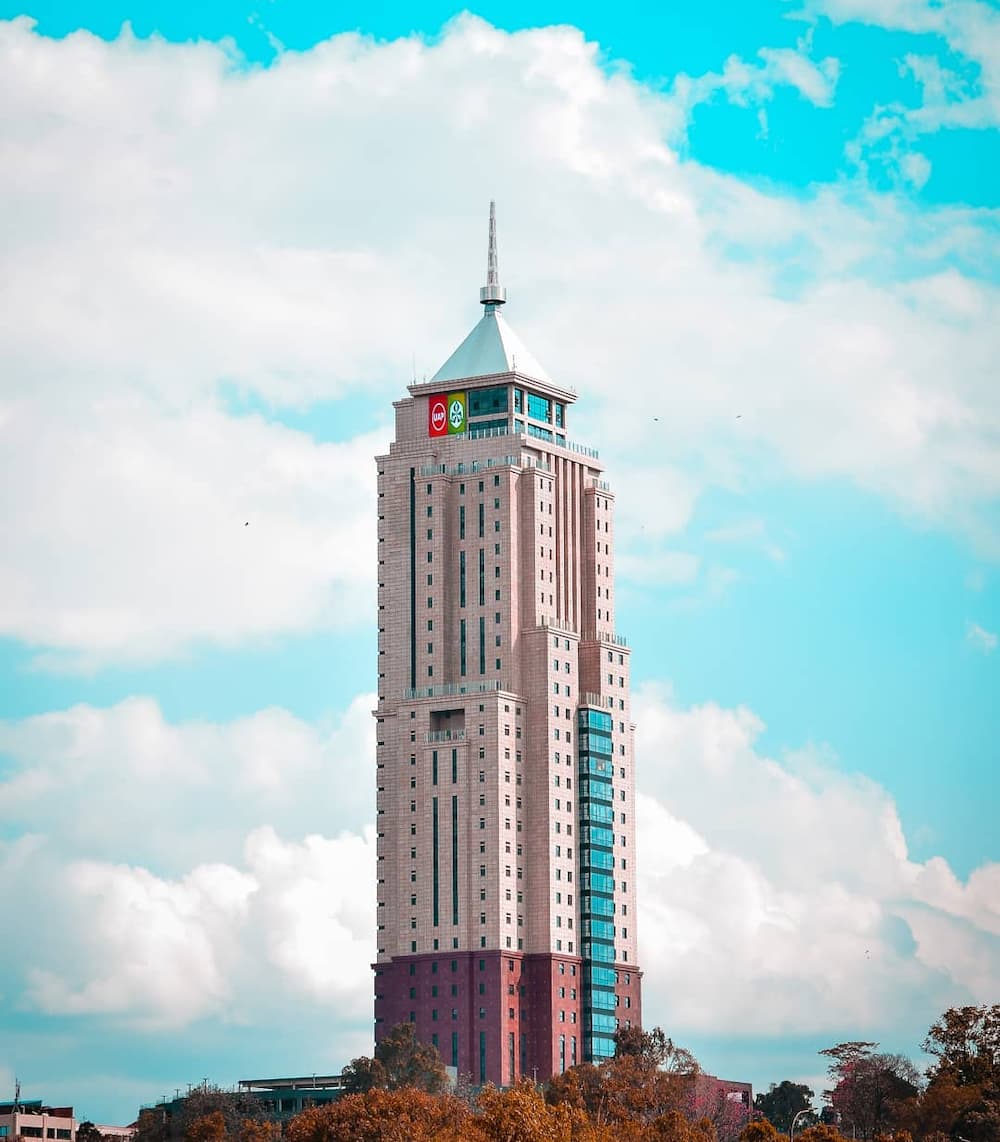 The tower stands majestically at the heart of the Upper Hill financial district in Nairobi, Kenya. The tower was designed to mimic Old Architecture, found in downtown New York.
19. Upper Hill Chambers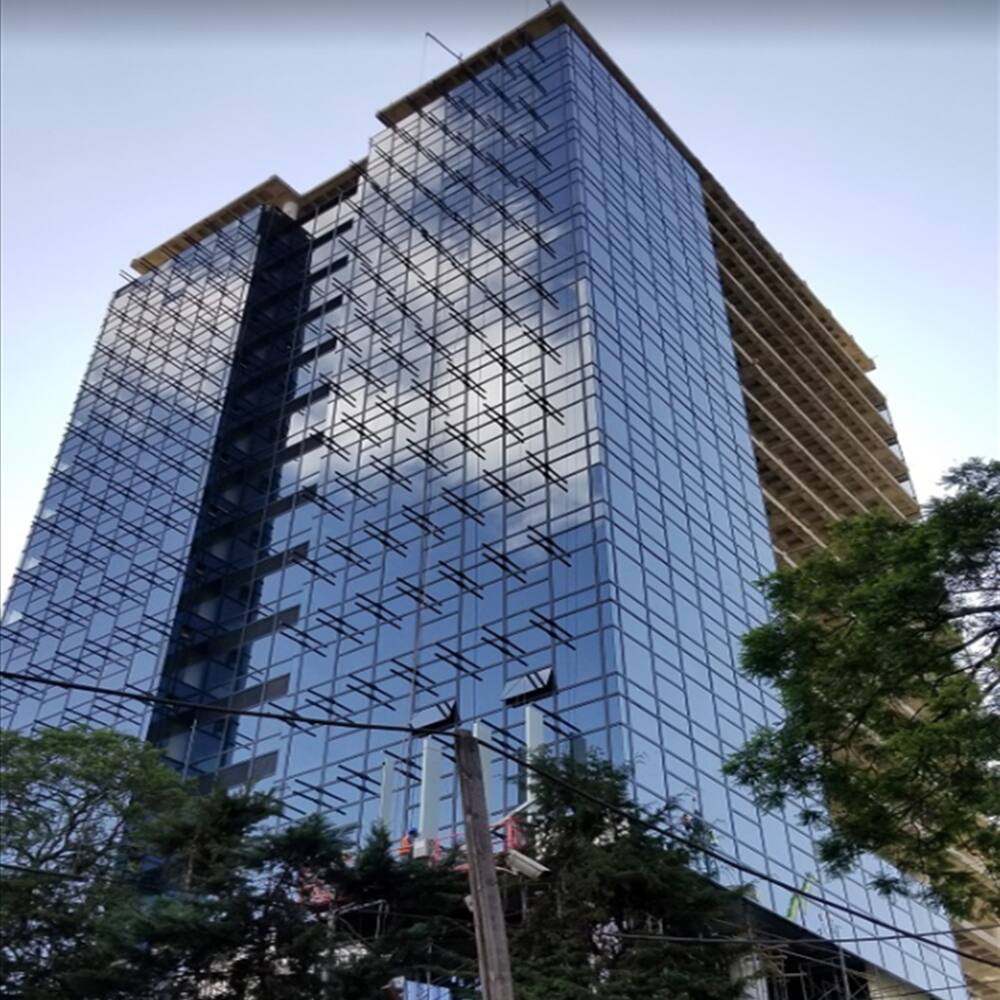 This is a 28-story skyscraper in Nairobi, Kenya. It is close to Milimani Law Courts, various government ministries, statutory bodies, and medical institutions.
20. KICC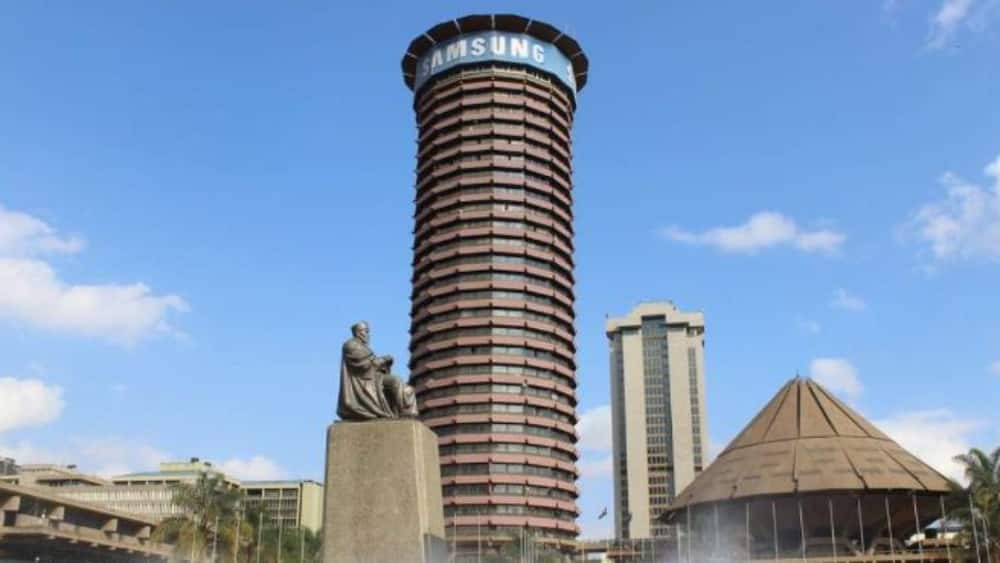 The Kenyatta International Conventional Centre (KICC), formerly the Kenyatta International Conference Centre, is a 28-story building located in Nairobi, Kenya. It is a crucial place for several key government offices. It also serves as one of the oldest and most beautiful buildings in East Africa.
Frequently asked questions
Below are the frequently asked questions about the finest buildings in Africa. The answers given are derived from reliable sources. Keep reading to learn more!
Which will be the tallest building in Africa?
The Iconic Tower is currently under construction in the New Administrative Capital of Egypt. Once completed, it will be the tallest tower in both Egypt and Africa. It will have a height of 385.8 metres (1,266 ft).
What is the oldest structure in the world?
Dating back to 3600 BC and 700 BC, the Megalithic Temples of Malta are considered to be the oldest free-standing structure on earth. The temples were built during three phases of the cultural revolution – Ġgantija (3600-3200BC), Saflieni (3300-3000BC), and Tarxien (3150BC-2500BC).
Above is the top on the list of the most beautiful buildings in Africa that make Africa great. They act as the country's symbols of pride. Besides, they attract tourists from other continents who are usually fascinated by the best African architecture.
READ ALSO: Shocking facts about the most depressing places on Earth (with pics)
Briefly.co.za reported, on October 14, 2020, about Earth's most depressing places. Exploring different parts of the world brings fulfilment. However, some areas will only add misery, and you will regret ever being there. A depressed location has nothing exciting to offer. Most miserable places are found in the Arctic or Antarctic circles. These places are icy and are mostly covered in darkness.
Source: Briefly News