5 South African National Symbols and what they mean
Just like most international nations, South Africans celebrate its rich diversity through the nation's national symbols. The 5 South African National symbols play a major role in the upholding of national unity and togetherness among its citizens. This is through the historical and collective functions they represent hence acting as patriotic symbols. In other words, the 5 national symbols specifically portray South Africa's historical journey as a state through its different ethnic groups, diverse culture, history, national values, among others. In addition to that, the national symbols provide South Africans with a platform for cherishing their ethnicity, culture, and nationality hence upholding patriotism.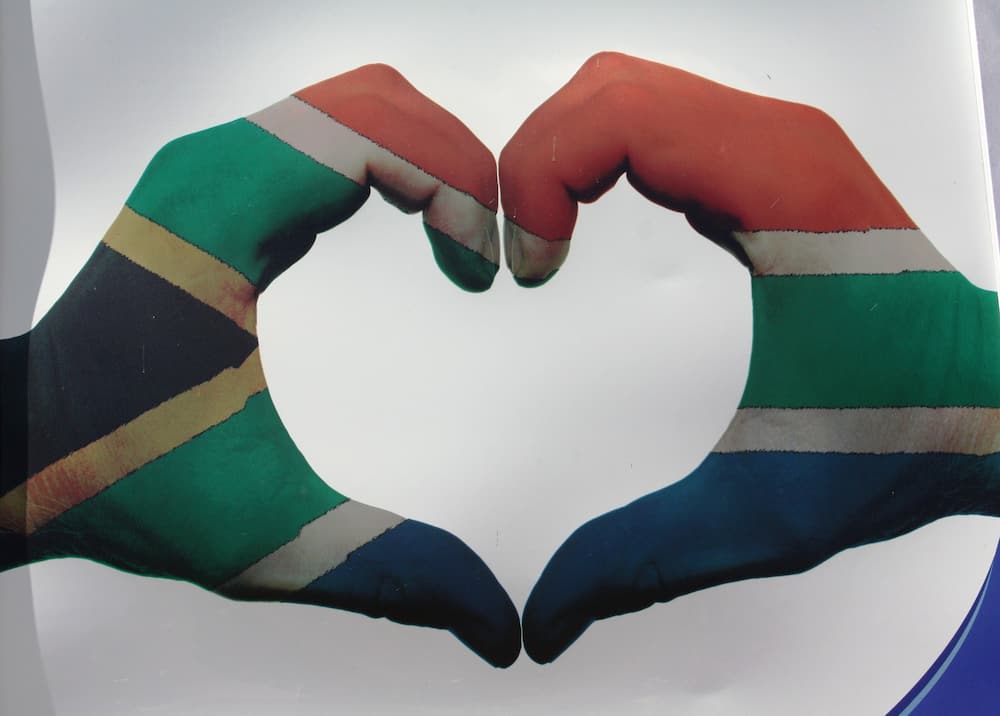 READ ALSO: Public holidays South Africa
If you have been wondering what these 5 South African national symbols are, sit back, take your notebook. Let me refresh your memory as I introduce you to a step by step well-detailed research of the South African symbols. The five symbols include King Protea, Real Yellowwoods, Springbok, Galjoen Fish, and Blue Crane. In addition, are the meaning of each symbol. Read on to learn more!
What are the 5 National Symbols of South Africa?
1.The King Protea
What does Protea flower mean? The King Protea is a South African National flower that will instantly strike your attention with its alluring beauty that mimics a king's crown. Scientifically, it belongs to the botanical Species "Protea", which also doubles up as its common English referral name. Just as its names suggests, King Protea reigns and dominates its genus possessing the biggest flower head ever recorded by botanists.This is evident through the various protea flower images available on the internet. Its gigantic flower head feature has earned it common English names such as "Giant Protea" and "Honeypot".
Why is the Protea the national flower of South Africa?
In 1976, South African flower was officially declared as South Africa's national flower presiding over the previous "suikerbossie" flower (Sugar-bush). This resulted from protea wide distribution and prolific dominance in South Africa hence earning the popularity and status as one of the South African National symbols. Its dominance was evident especially in both the south and southwestern regions of the nation's table mountains and fynbos terrain.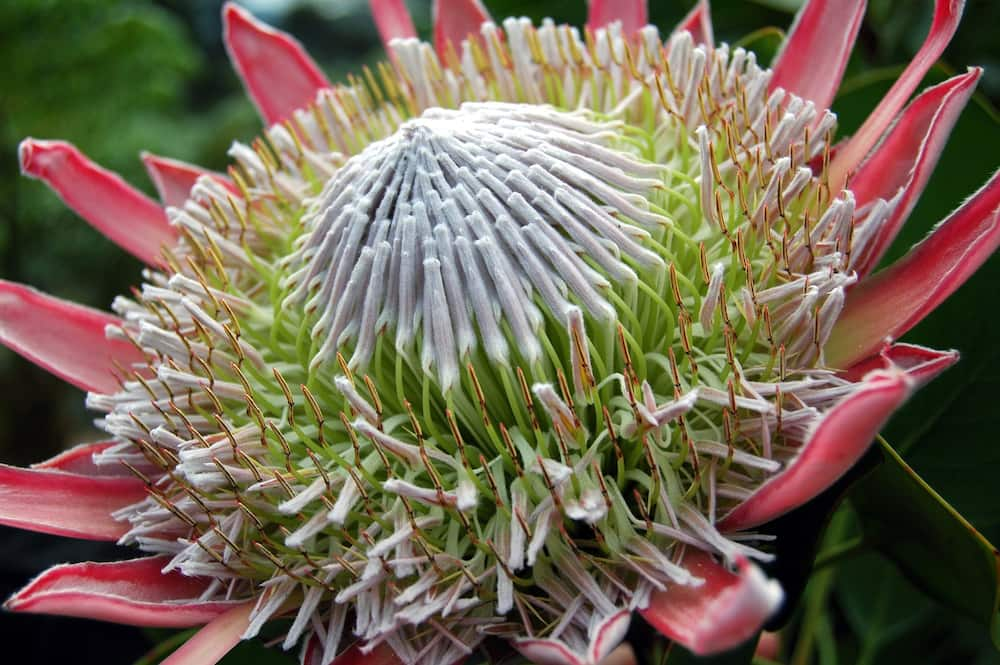 The Protea symbolizes the continuous change and gradual transformation of the variety of cultures among the people of South Africa. This mimics the diverse forms of colors the protea possesses from, red, pink, to yellow and it's over 80 varieties grown in South Africa's horticultural firms. Its adaptation to overcome wildfires and regenerate its growth is among the intriguing characteristics that clearly depict the overcoming nature of South African culture and national values.
2.The Real Yellowwoods
The yellow wood tree (Podocarpus latifolius) stands tall as the countries national tree. So, what is the yellow wood tree? This is a common large tree that bears continuous evergreen leaves throughout all seasons. Botanically, it belongs to the species Podocarpaceae under the diverse conifer family. It averagely reaches an impressive height of 35 cm and is known for its prolific wood products from its trunk that can grow up to 1.5m in radius (3m diameter)
READ ALSO: Best tribal tattoos for men and women 2019
The real yellow wood is considered as a national symbol based on its historical dominance all over the country. As a native tree, it thrives in South Africa's table mountain regions, both the South and the Eastern regions of the state, the Western Cape, the East, and the North regions namely KwaZulu and Limpopo terrains. The yellowwood tree is recorded to best thrive in the Afro-temperate forested areas and the South Africa's table mountains. In addition to that, it is commonly found even in harsh terrains where it tends to grow in a stunted manner and rather smaller in size.
Yellowwood tree is diversely used by numerous South African ethnic groups hence earning a position as South African National Symbols. According to the Zulu people, they refer to it as "Umkhoba" while the Xhosa speakers call it "Mogobagoba". It provides citizens with high-quality wood that historically has been used to make various household timber products. Due to this, it is one of the most valued South African national tree.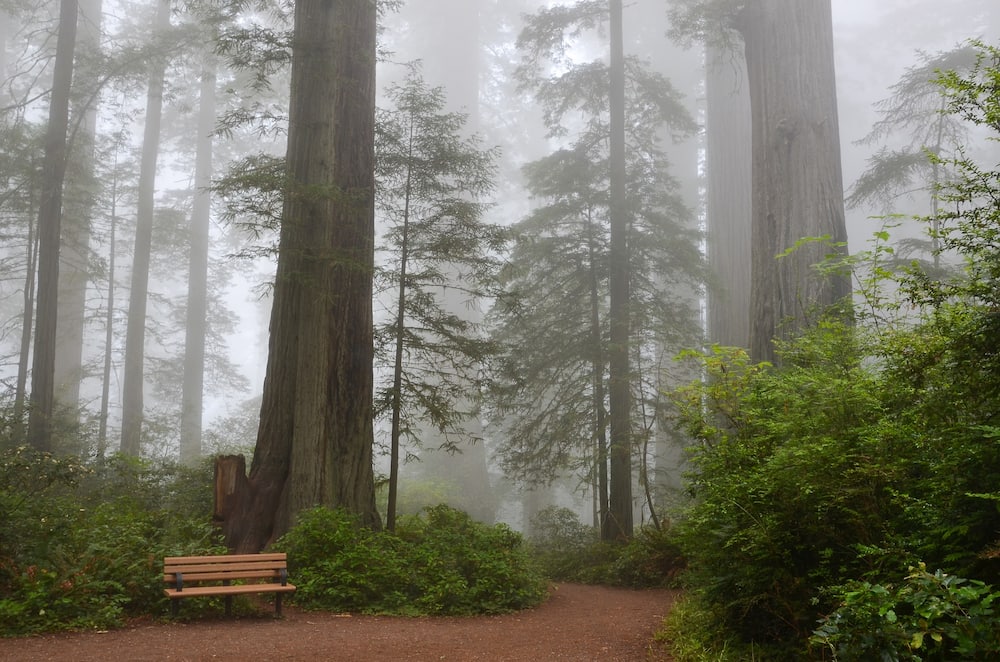 3.The Springbok
According to the Animalia Kingdom, the Springbox, which belongs to the genus Antidorcas and species Marsupialis, is a native antelope that dominates the state of South Africa. It is important to note that in the entire world, Springbok is only found in the southern and south west regions of the African continent.
The national animal of south Africa, "Springbok," was derived from the nation's ethnic group known as Afrikaans with "spring" referring to jump and "bok" referring to "goat". You can easily identify the springbok by observing its distinctive features of a slim body with both long legs and long neck. When mature, the male and female springbok can achieve a total body length of 120-150cm with an average weight range of 27-42 kg. Both male and female springbok possess a black horn that curves backward reaching an average length of 35-50 cm. In the wild, the springbok are actively spotted grazing during sunrise and sunset.
In South Africa, the springbok is located in the rather dry regions as they are natural browsers. They are commonly located in the Karoo region. The springbok's popularity has earned its usage as a national symbol. A good example is the South Africa National Rugby Team, also known as the "Springboks", who use the wild animal as their team's distinguished emblem. Their uniform colors are also inspired by the springbok.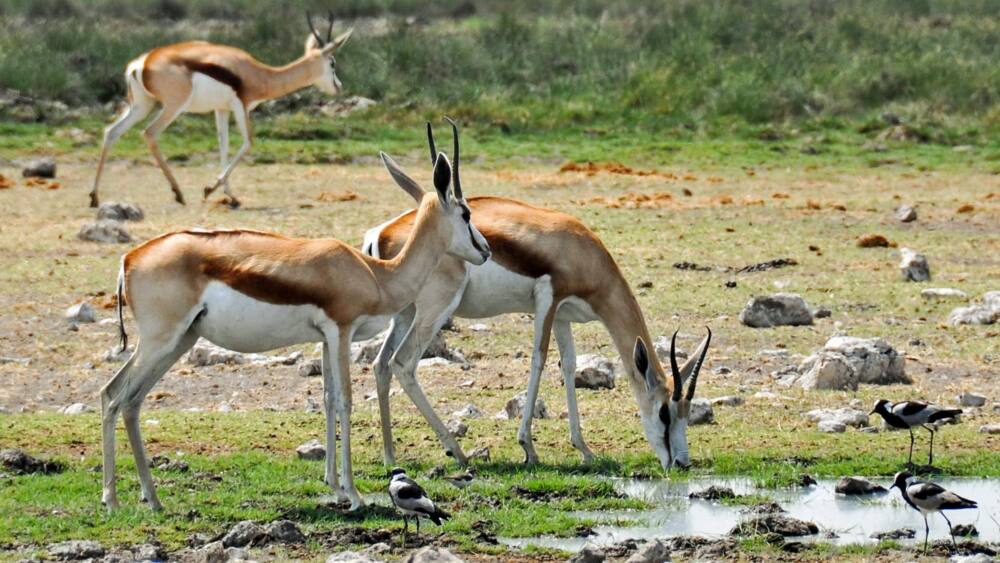 4.The Galjoen Fish
So, what is the South African national fish? The answer is Galjoen. In English, it is commonly referred to as Black Bream and in a layman's term as blackfish. Scientifically, it is known as Dichistius capensis. The Galjoen fish specifically thrives in South Africa's coastal regions. This includes the coastal stretch from Angola all the way to South Africa where it is dominant. As a result, it is nationally identified across Southern Africa as the national fish.
In the marine ecosystem, the galjoen tends to thrive in shallow waters (10 m depth) especially in South Africa's coral reefs. This is in accordance with their feeding pattern where they feed on seaweeds that grow on the corals. A mature galjoen is capable of reaching an impressive body length of 80 cm and an average weight of 6.5 kg. As a national symbol, galjoen is a major source of protein. On the other hand, it is a major source of business enabling both commercial fishing activities and game fishing. Margaret Smith was among the pioneers who advocated for national fish of South Africa adoption representing the marine life.
READ ALSO: Simphiwe Dana shares beautiful pics with SA struggle hero statues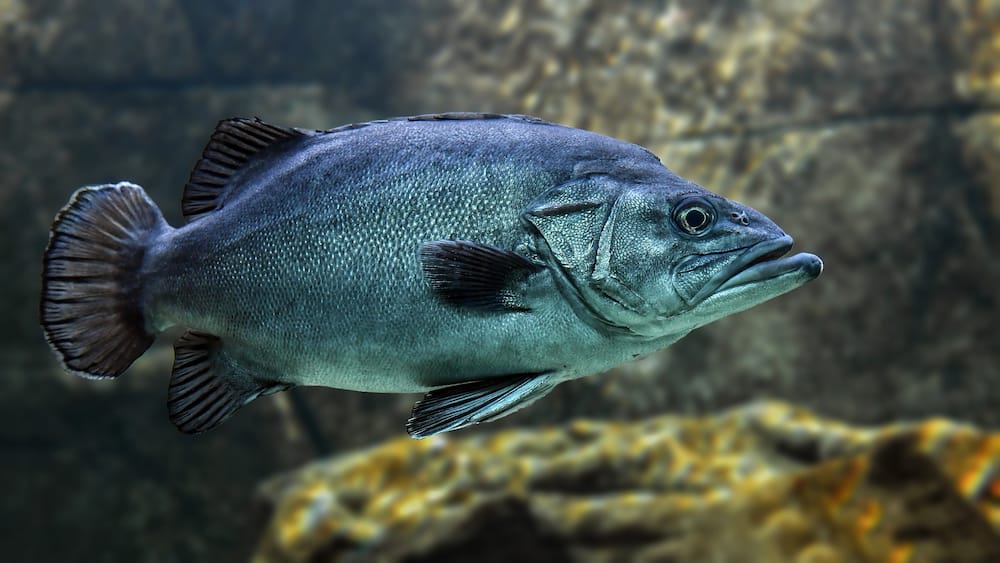 5.The Blue Crane
The blue crane is the national bird of South Africa. Scientifically, it is referred to as Grus paradise. Just as its name suggests, the blue crane bird features are composed of both blue and gray colors. Its neck and head bear darker feather shades up to its nape.
It is easy to distinguish it from other crane birds as it possesses a rather larger head with rather thinner neck compared to the other species. A mature blue crane is capable of reaching an average height of 100-120cm. The Blue Crane dominates the grassy pastured terrains including grassy hills and valleys with some habituating wetlands with minimal tree growth where they feed on grass, insects, and patch their nests.
According to the International Union for Conservation of Nature, the blue crane is considered to be an endangered/vulnerable species. A significant decline of the bird's population was recorded from early 1980. The leading reason behind the decline is the increased modernization and conversion of grassland areas to commercial and urban towns. As a result, the government is actively involved in its conservation.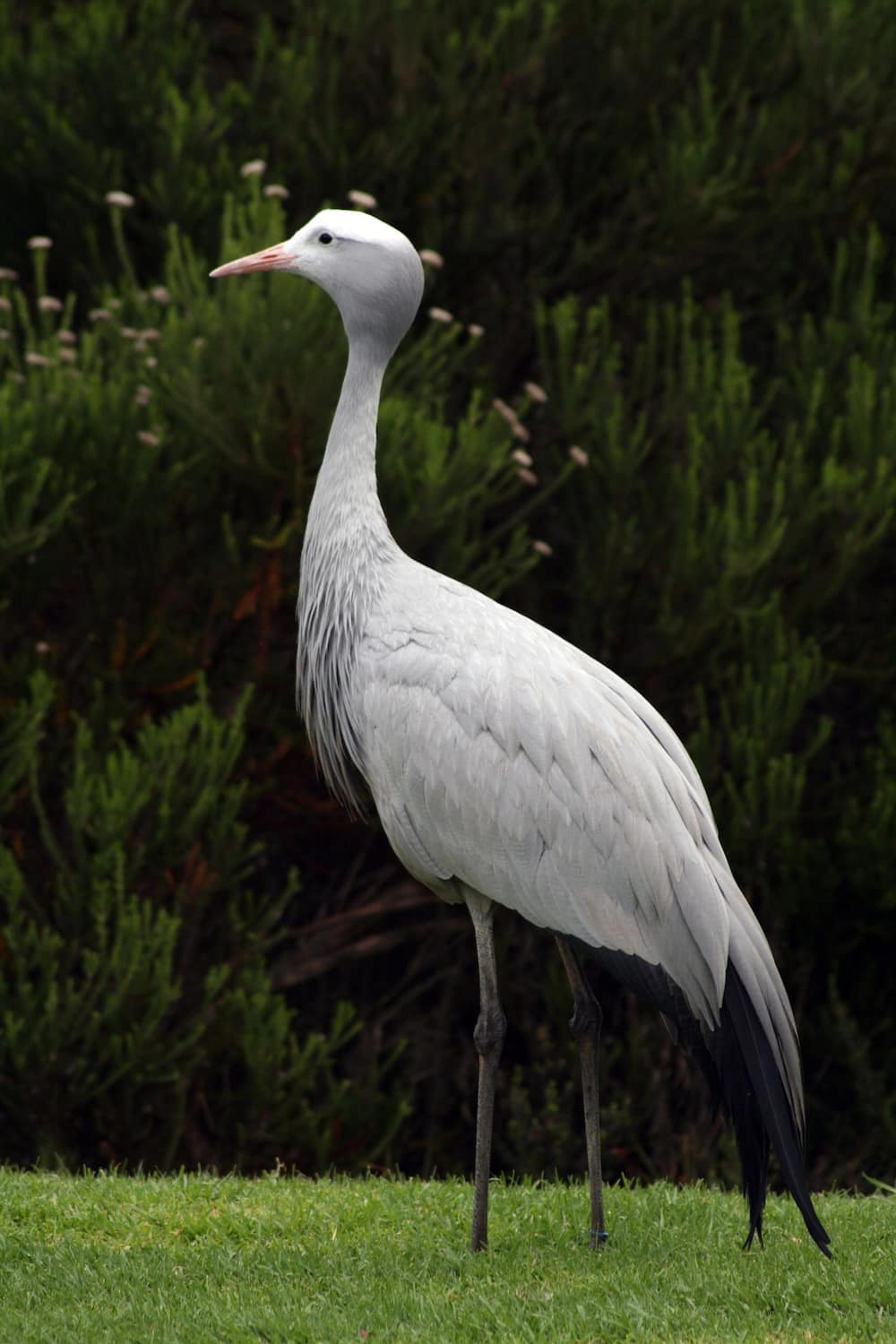 In relation to the countries culture, specifically the ethnic group Xhosa, blue crane feathers are traditionally used to crown traditional warriors by the Xhosa chief. This meant that such individuals could be engaged in settling quarrels hence ensuring peace in the community. As a result, they were referred to as "ugaba".
I believe by now you have the 5 South African national symbols on your fingertips and can easily understand and explain their meanings. The 5 symbols namely king protea flower, yellowwood tree, springbok, galjoen fish, and blue crane are a great identity of the people of South Africa's history, culture, and patriotism.
READ ALSO: EFF calls for Paul Kruger statue to be replaced by Winnie Mandela
Source: Briefly News