List of all the essential USSD banking codes in South Africa 2020
Unstructured Supplementary Service Data, commonly called USSD, is an excellent way of accessing digital services without limits. These codes are beneficial for those interested in services without the hustle and time wasted queuing. Various USSD banking codes come in handy when seeking instant access to your cash, among other services.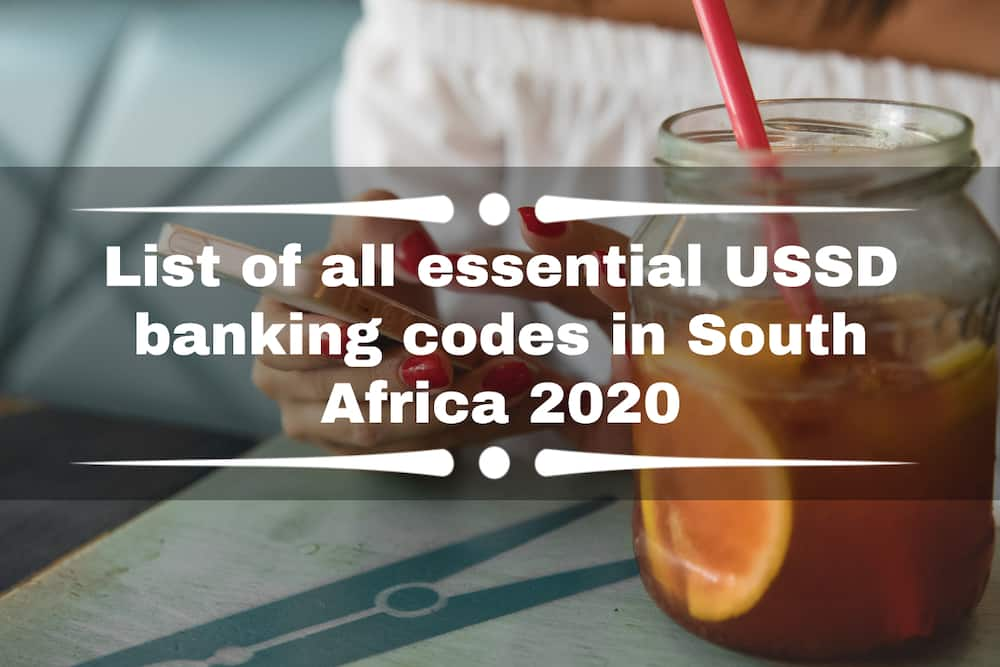 Mobile banking has made it necessary for South Africans to use transactional codes instead of agents. This has increased accessibility to banking services by scrapping geographical constraints and other unnecessary transaction barriers. Locals can now access their banks at any time of the day and even complete urgent transactions using various codes in this list.
What is the meaning of USSD in banking?
USSD banking is an innovative way that allows users without smart devices to access mobile banking services. The service makes it possible to access a bank account for transfers and payments without data bundles.
Understanding the Structure of USSD codes
We have all used USSD codes to access mobile services, such as credit balance. As you are possibly familiar, a USSD code takes the following structure;
First asterisk
A string (may include numbers or letters)
Second asterisk
Another string of characters
# tag at the end
Examples of USSD codes include *99# and *120*1272#.
What is a USSD transaction?
This is a transaction that happens through the Unstructured Supplementary Service Data infrastructure. One only needs a Sim Card to access their bank account at minimal costs. Moreover, it does not require additional applications.
How do I use USSD banking?
Banking with USSD in South Africa is a popular way of accessing a bank account remotely. One must be a bank holder to use the service.
Start by activating your mobile account by entering the appropriate USSD Code
Proceed to enter a debit card number linked in your bank account
Follow the prompts to initiate and complete transactions
Every bank has a unique procedure for opening and closing transactions. The starting procedure is, however, the same as mentioned above.
A list of all the USSD banking codes in SA
Different SA banking companies use unique codes to complete transactions. Notably, USSD codes are preferable because they neither require a smartphone nor internet access. Most importantly, make sure to get the right code before initiating a transaction.
1. USSD banking ABSA (*120*2272#)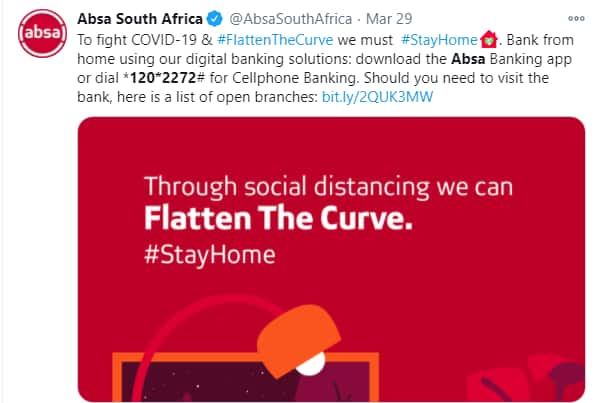 Dialling the above code guarantees unrestricted access to most banking services at ABSA Bank. The main USSD code benefits include:
Accessing and redeeming ABSA rewards
Applying for an ABSA personal loan
Checking the bank balance
Loading contactless card wallet
Sending money using CashSend
Purchasing prepaid electricity, credit, SMS, and data
Requesting instant bank statements
The fact that ABSA USSD banking requires no downloads or applications makes it all friendlier.
2. Capitec USSD banking (*120*3279#)
Apart from paying for utility services, Capitec users can do the following:
Perform credit transfers
Pay Capitec Bank clients
Register for security updates
Customers can as well buy credit without service fee charges by dialling *130*3279#. This code allows customers to load credit without worrying about the high rates of transaction costs.
3. USSD banking Standard Bank
Customers under this financial institution have access to different codes depending on the service of their interest.
General banking (*120*2345#)
The code is suitable if you are seeking general banking solutions in the following categories.
Accessing bank account for the money
Applying for personal loans
Locating Standard bank access points
Users can as well access regular services, such as checking account balance and making inquiries.
Utility services (*130*2345#)
The service code is useful for completing prepaid top-up services. Also, UCount Rewards registered customers stand a chance to receive monthly points for using the service.
4. FNB USSD banking
The First National Bank (FNB) USSD code (*120*321#) is a trusted way of settling the following fee obligations.
Buying LOTTO
Clearing traffic fines
Purchasing PowerBall
Receiving bank mini statements
Sending cash through eWallet
Making prompt payments
Maintaining a record of all banking details
Furthermore, FNB customers cash purchase credit through the codes *130*277# or *130*321#. Additional benefits include a return reward of up to 15% on every bundle or airtime purchased.
5. Nedbank USSD Code (*120*001#)
Start transacting the smart way with Nedbank USSD banking without limits. Among the services you can access include bank balances and making payments to beneficiaries and tax collectors. Users can as well load airtime and sort their electricity hassle-free.
6. Access Bank USSD banking code (*901#)
The bank recently made its way to the South African market and has since been amassing more users. Their transaction code is all you need to experience their transformational services. Better still, the bank offers round clock support services to make sure customers receive nothing less of the best.
7. USSD banking code for Ecobank *326#
This financial dealer broke the ceiling following the Ecobank - Nedbank alliance. Use the code to access all the digital services currently available at Ecobank.
How to activate Ecobank USSD banking? Start by dialling *326# and then proceed to choose the card linked to your Ecobank account. Follow the prompts to finish your activation.
8. UBA USSD banking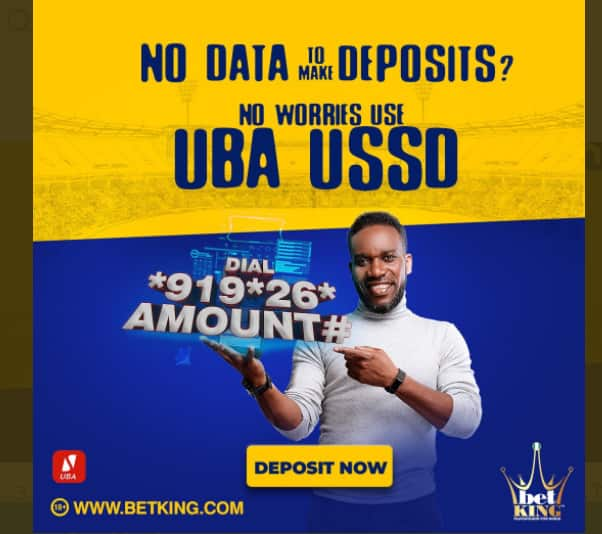 The United Bank of Africa has finally conquered Mzansi with mobile banking. Enjoy their banking convenience by dialling *919# on your phone at no extra charges.
Is USSD banking safe?
Like any other banking system, USSD codes offer high encryption levels, which is necessary to keep your account secure. So far, there have been minimal cases of security issues relating to USSD.
The end to end encryption of these codes surpasses that of short messages and other pull-push messaging systems. It is, therefore, reasonable to conclude that the security levels of USSD banking are satisfactory.
Every South African bank has a unique USSD banking code for comfortable service delivery. Notice that some banks have multiple codes, each with a specific use. Make it a point to verify the accuracy before beginning to transact.
READ ALSO: A list of all the important Vodacom USSD codes
Briefly.co.za published all the important Vodacom USSD codes. These are useful every time you want to get quick services from the leading network provider in South Africa. The unique number of combinations help you find out specific information concerning your account, such as checking airtime or data balance.
Most USSD codes are free. You will not be charged any airtime for requesting information. To get the Vodacom service menu, dial *135#. Other USSDs include *136*01*Voucher PIN#, *136#, and *140*SIMDIGITS#.
Source: Briefly News