Top 30 best matric farewell dresses in South Africa 2021
Selecting suitable matric farewell dresses from the endless choices is hectic. The outfit should match your taste, skin complexion, body shape and size, and hair colour. For example, blues, pastels, reds, and bold colours are for blonds, while redheads stand out in shades of blue, green, and purple. At the same time, almost all colours suit dark-haired ladies. Since it is overwhelming to tackle the choices alone, below are pictures of 30 beautiful matric farewell dresses to guide you.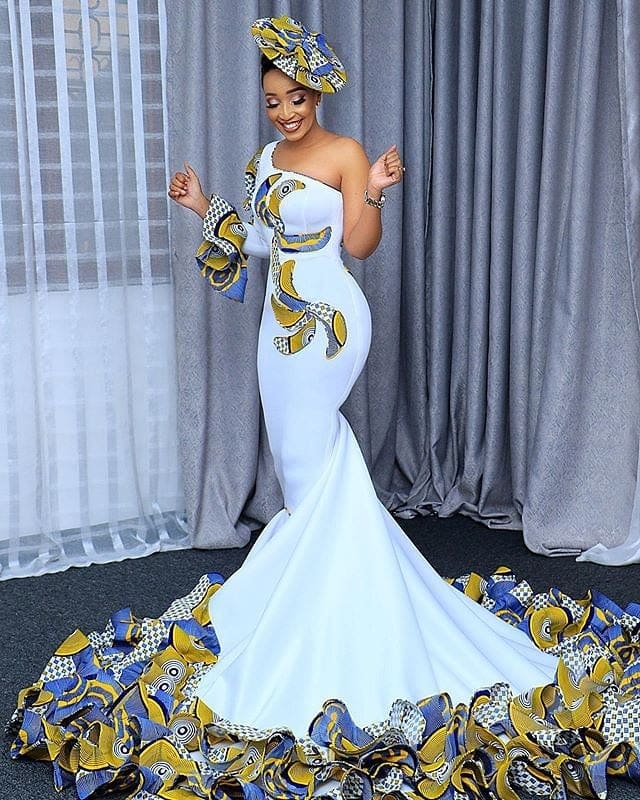 Online matric farewell dresses boutiques allow you to check different designs from several sellers from home. Remember to keep your dressing style fun with playful details. Try out something new but comfy for a change.
Matric farewell dresses 2021
Where are matric farewell dresses for sale? Choose the best designs from Gert Johan Coetzee matric farewell dresses. Find more South African matric farewell dresses boutiques online. Compare the prices of these dresses from different sellers to get what suits your budget.
Where to buy matric farewell dresses in Pretoria?
South African online clothing shops have walk-in stores nationwide to visit and buy (or hire) new and second-hand matric farewell dresses. Popular places to get matric farewell dresses for hire East Rand include:
Top 30 matric farewell dresses South Africa
You are probably excited and anxious for the big day. However, start preparing early because time flies so fast. Buy, hire, or choose a gown from your closet as soon as possible to avoid any regrets. Below are the best matric farewell dresses this year:
1. A Cinderella tube gown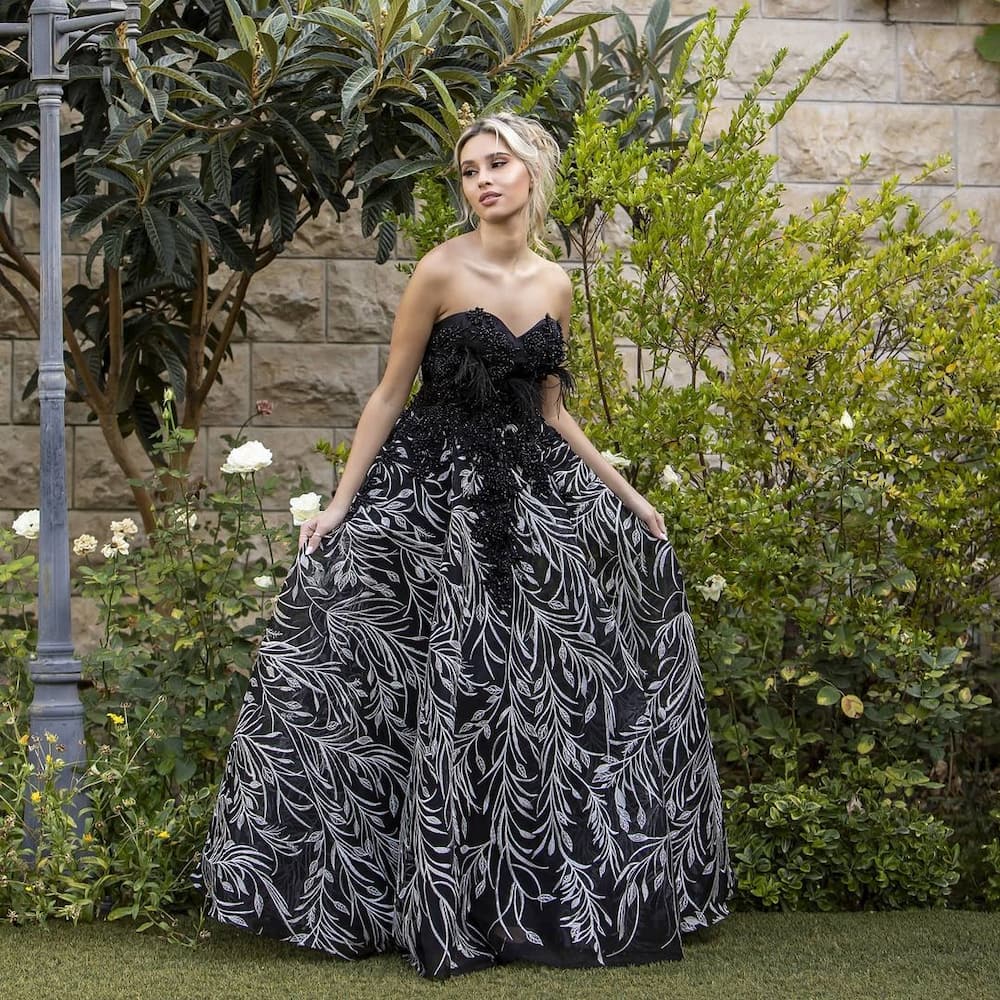 Save the princess look for the big day. You are welcome to ditch all the other colours for this eye-catchy black gown. It showcases your gorgeous shoulders while maintaining a ruffle or sleeve on the bicep.
2. A sleeveless grey garment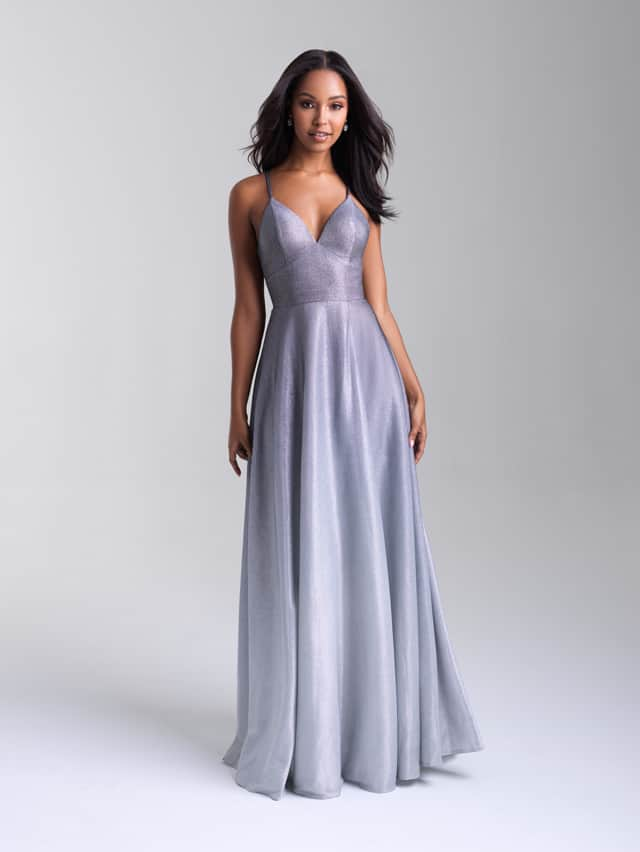 You will look effortlessly classy in this attire while greeting fellow guests and toasting to the event. Nowadays, showcasing the smooth and glowing skin on your shoulder and a little cleavage is far from scandalous.
3. A floral print sleeveless dress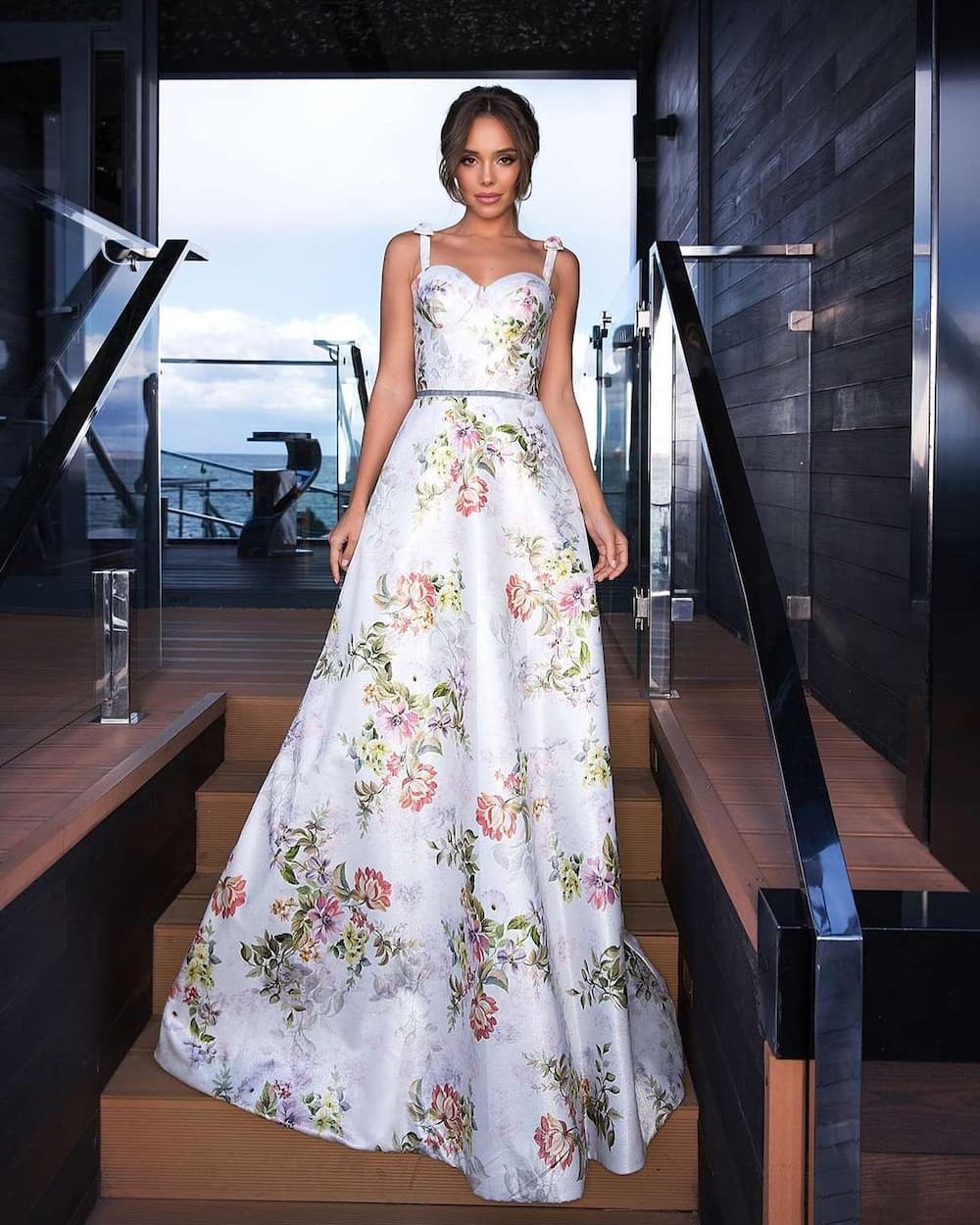 Upgrade your matric gown preferences with a floral print maxi sleeveless dress. The gown lets you rock an of-the-moment trend. Fold and keep it away for future use because this garment will remain trendy for decades to come.
4. An off-the-shoulder maxi bodycon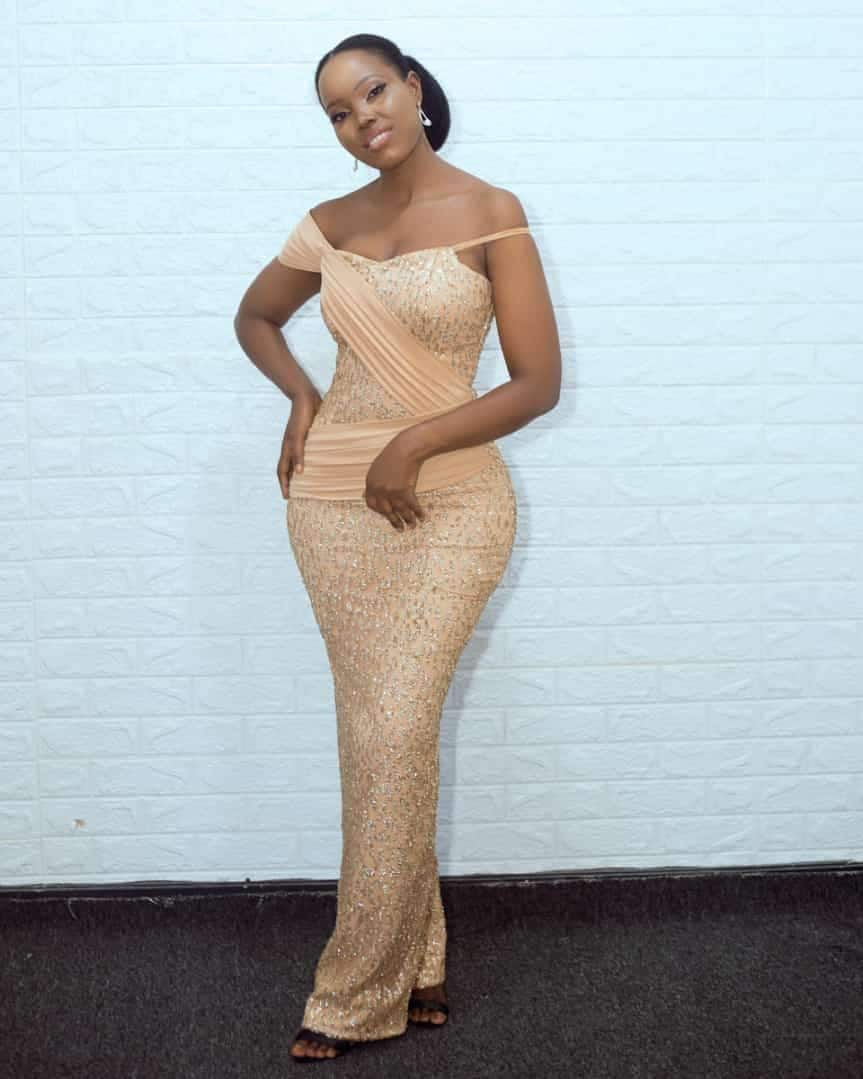 The gown is a total standout because it is a suitable style for exhibiting your shoulders and arms without committing to a strapless look. It is ideal for ladies who love tight-fitting garments that hug their curves and accentuate their assets.
5. A high-low Ankara peplum top-dress
Doesn't it look lovely? You can substitute the mini-skirt beneath the top with plain coloured leggings or body-shaping jeans to cover your legs in cold weather. Do not forget to add the waist-belt for a complete look.
6. An off-the-shoulder Cinderella silk dress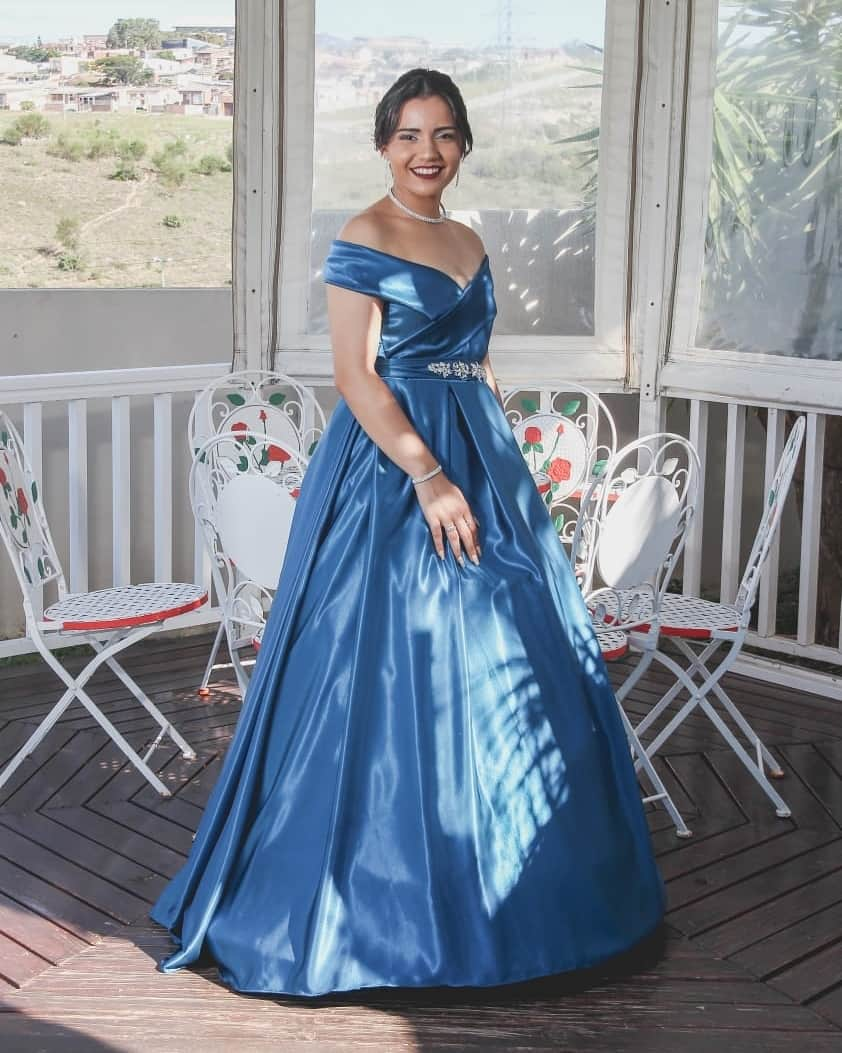 The glamourous blue satin gown suits millennial blue lovers. The subtle shine in the fabric will definitely elevate your glow. It fits the torso and gradually flares out towards the hem to give you a queenly appearance.
7. A red maxi mermaid gown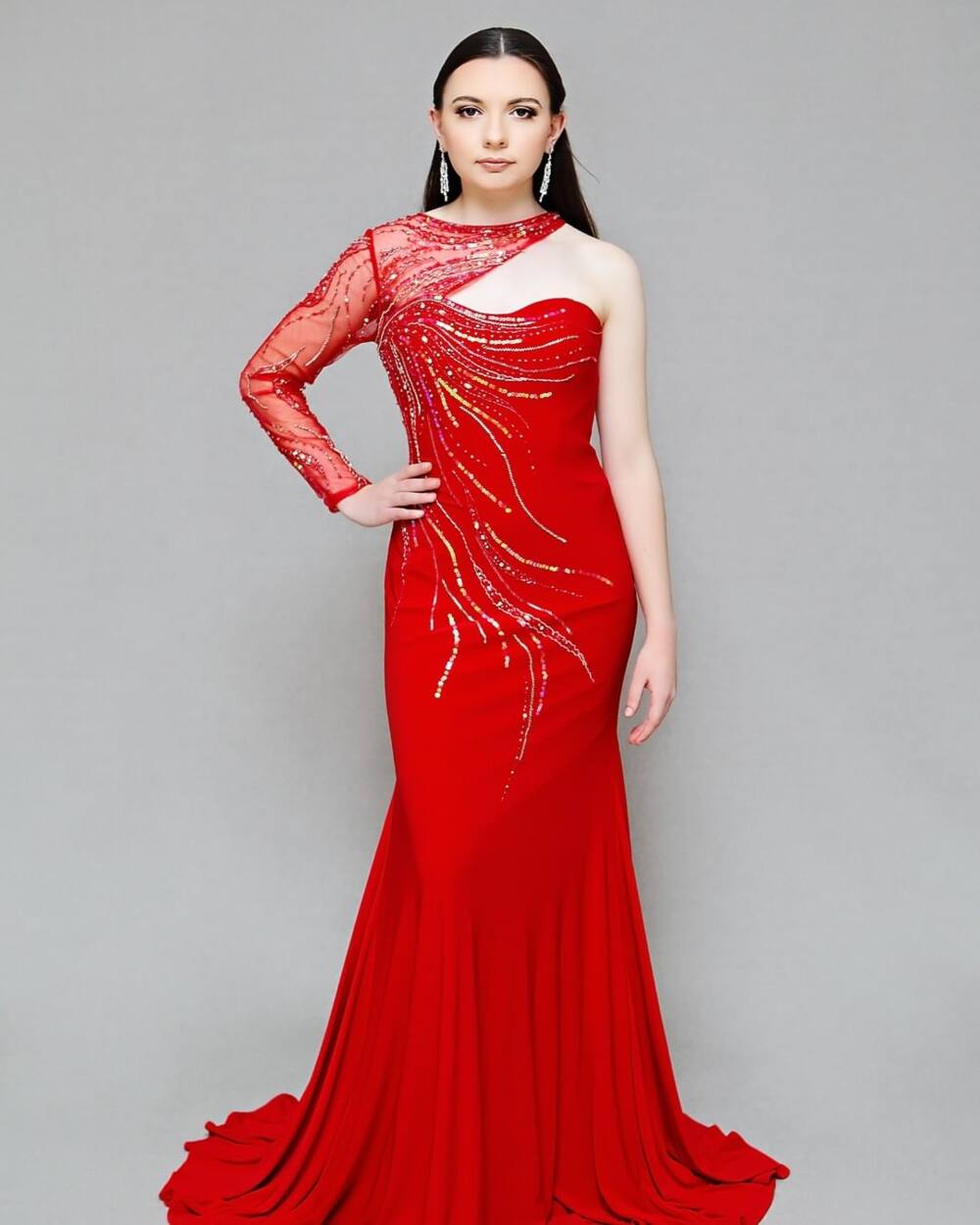 The advantage of the garment is that it shows your figure without distracting the attention of other guests. However, you might get more attention than you expect because both men and women are naturally attracted to red.
8. Floral print off-the-shoulder silhouette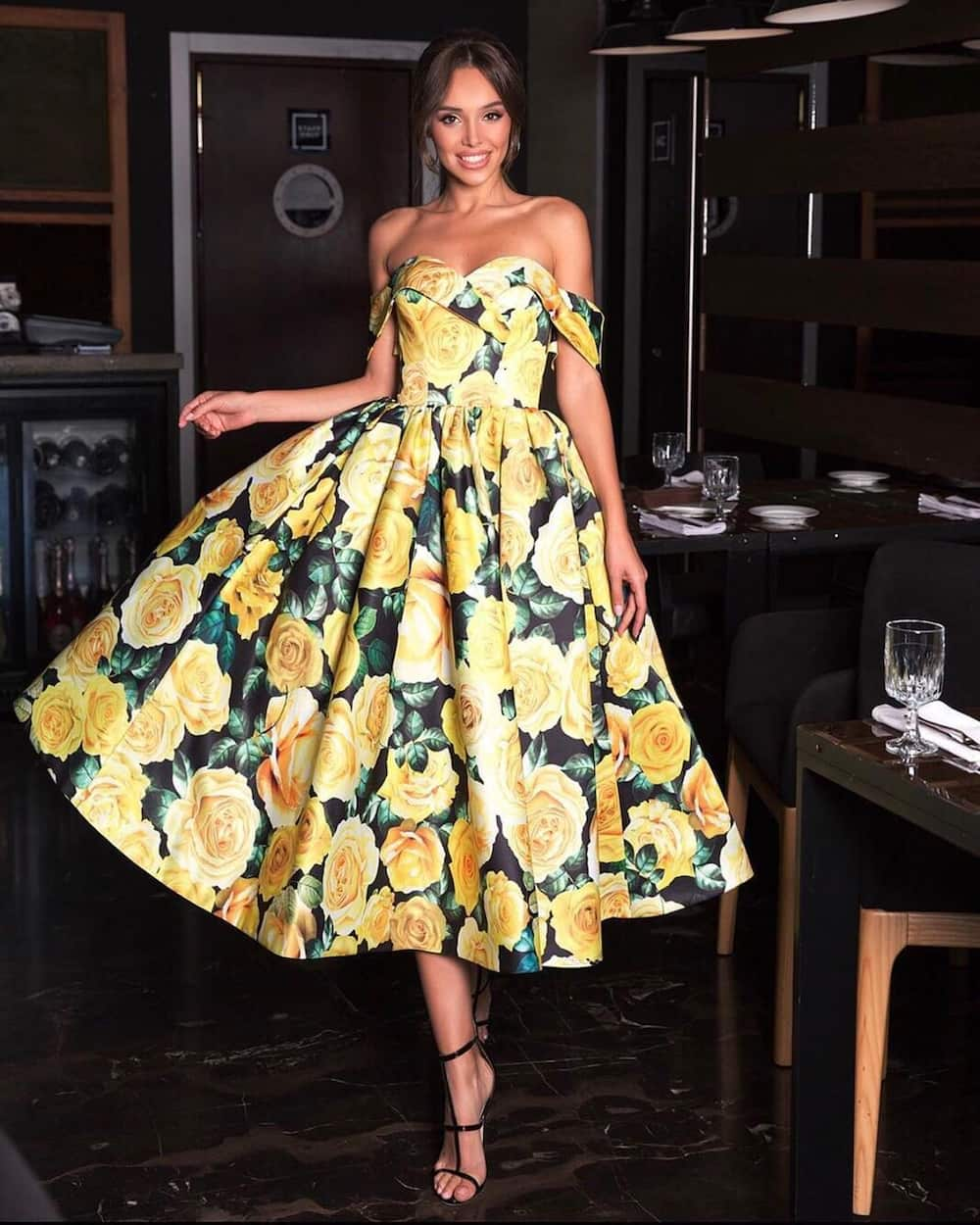 Shift dresses were a massive trend in the early 1960s. Keep things playful in this floral print off-the-shoulder silhouette. The gown's floral details are the epitome of easy-breezy as they are also reminiscent of the matric farewell party's theme.
9. A mini-bodycon with a trailing lace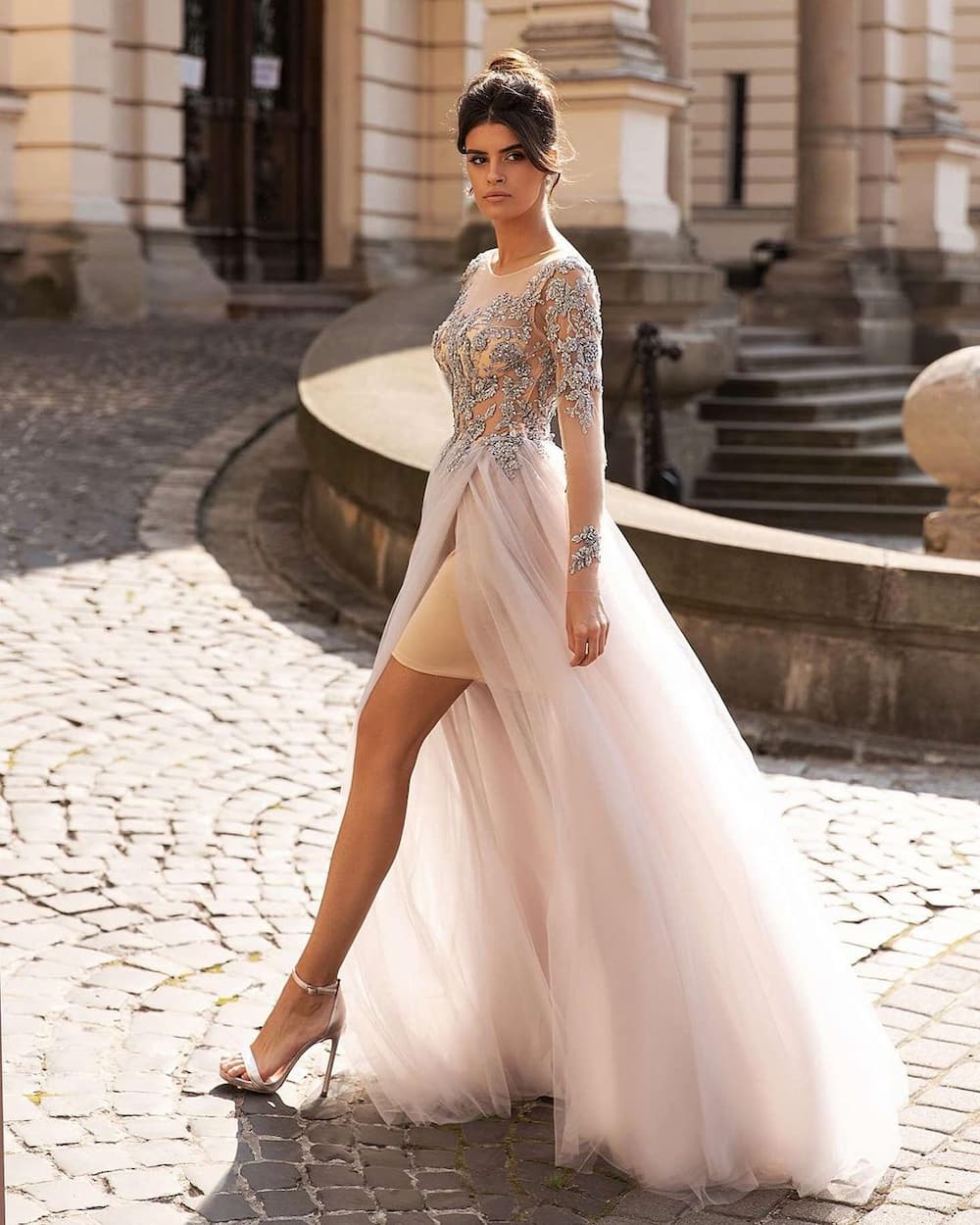 If your style is all about creating some drama and turning heads, this garment is for you. It is recommended for ladies who would love to draw attention to their legs. The mini-skirt beneath the lace overskirt and lace bodice with a long trail behind you will grab everyone's attention.
10. A jumpsuit with a fairy lace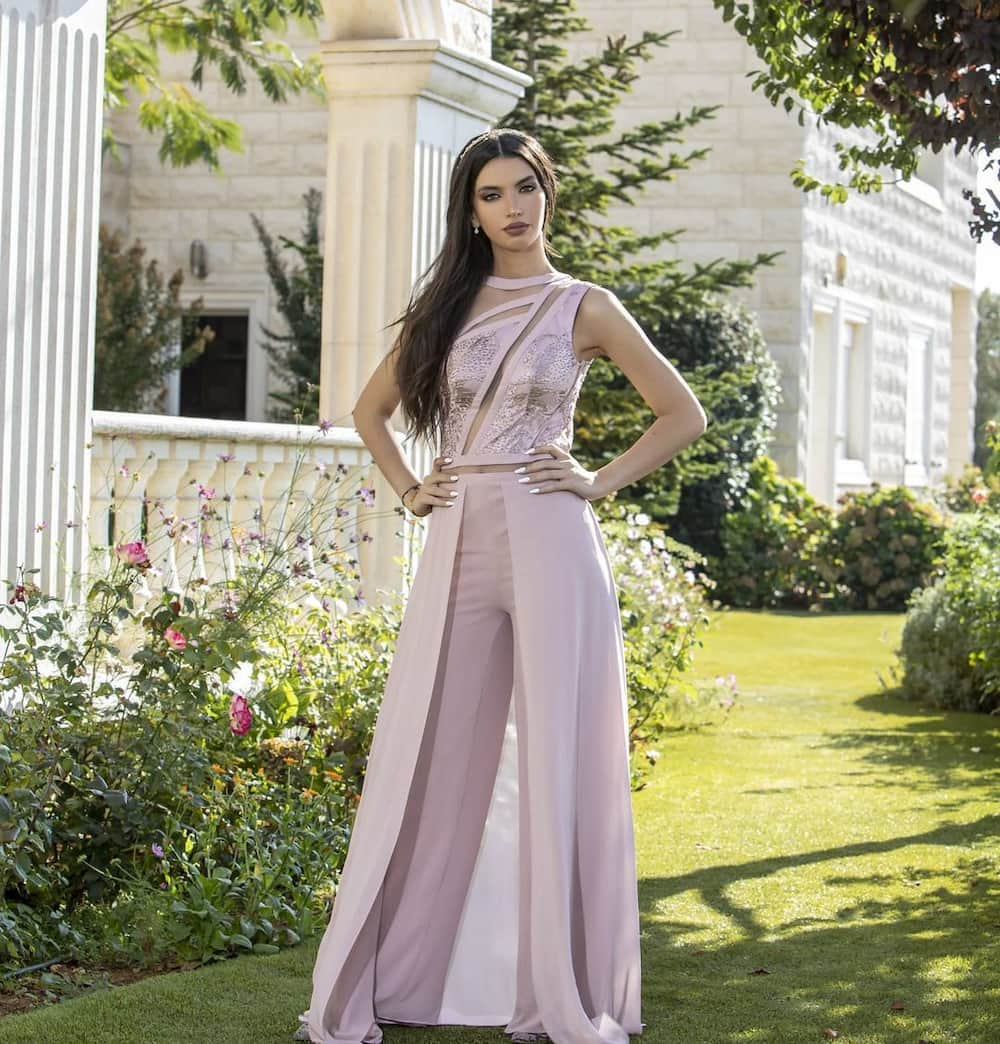 Wearing a stunning minimalist jumpsuit with a lace overskirt going down with a train make the event's guests stop and turn. Pair the attire with nude heels for a gorgeous look.
11. A high-low sleeveless maxi garment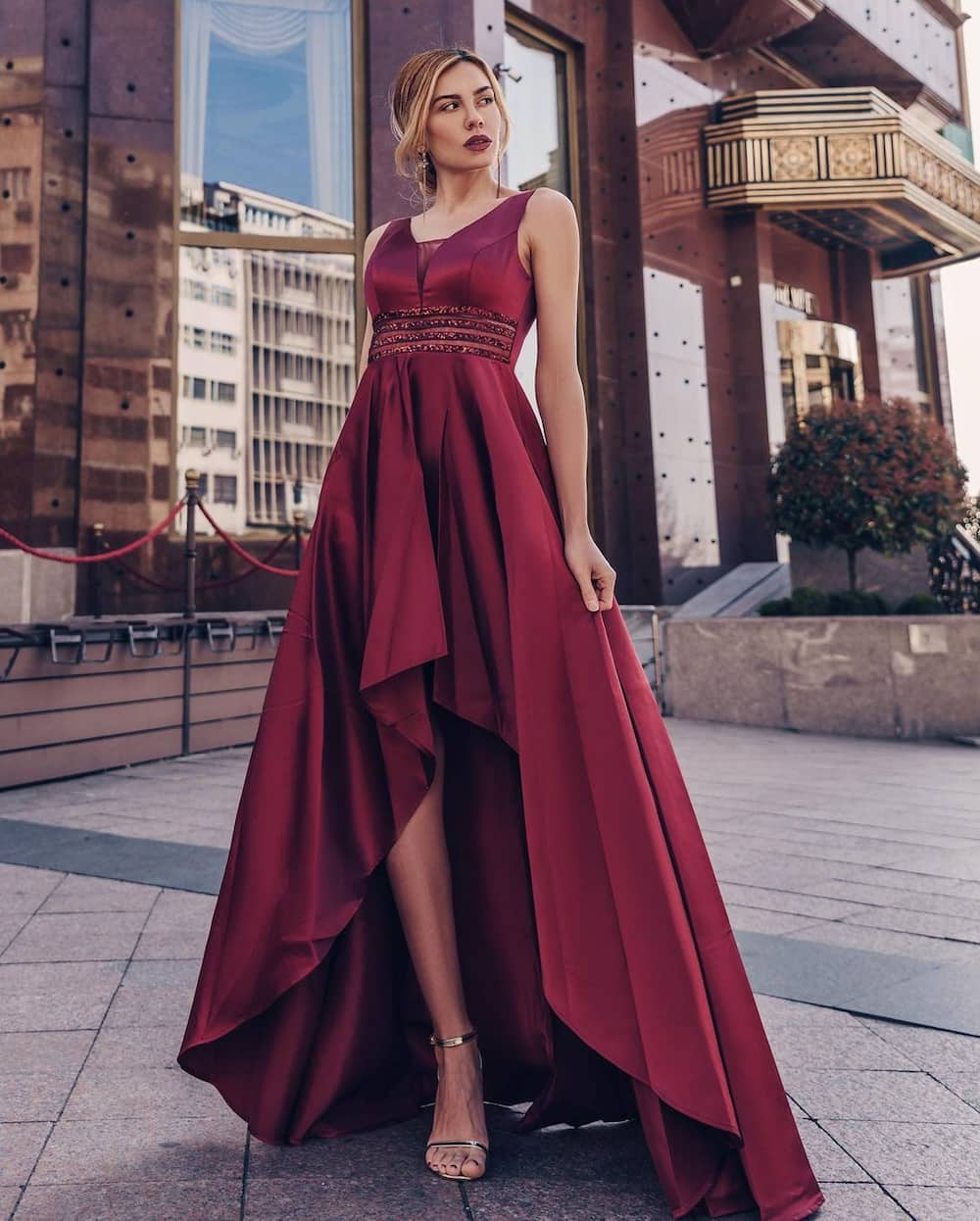 The high-low sleeveless wine garment features a classic silhouette that is so sophisticated. Everyone will wish they were as stylish and comfy as you when you arrive at the event's venue with this gown.
12. A two-piece sleeveless maxi gown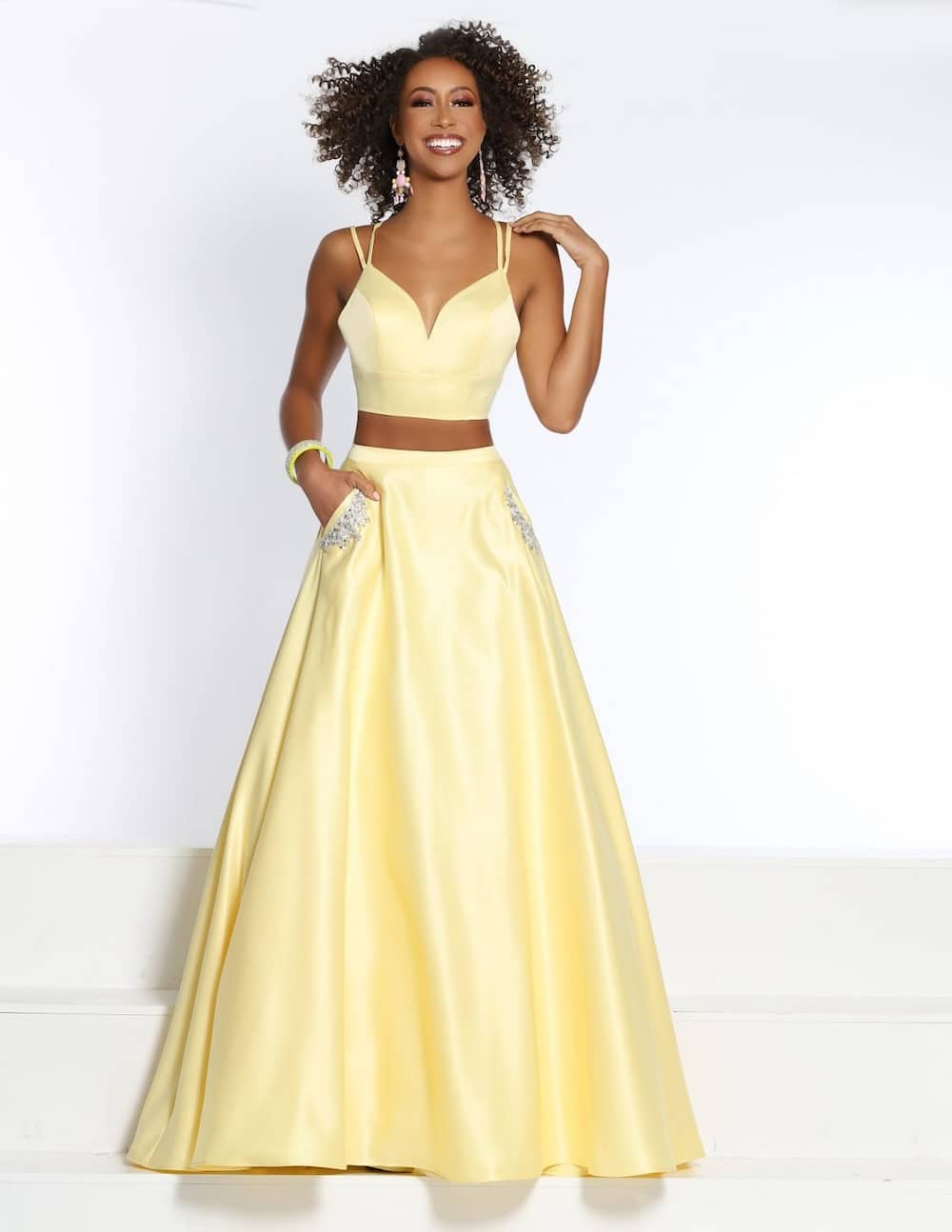 People who love yellow garments are perfectionists with high expectations and big plans. The bodice is detached from the skirt to give the garment a unique design. The bodice is not a corset; therefore, you are assured of comfort throughout the event.
13. A metallic sleeveless maxi gown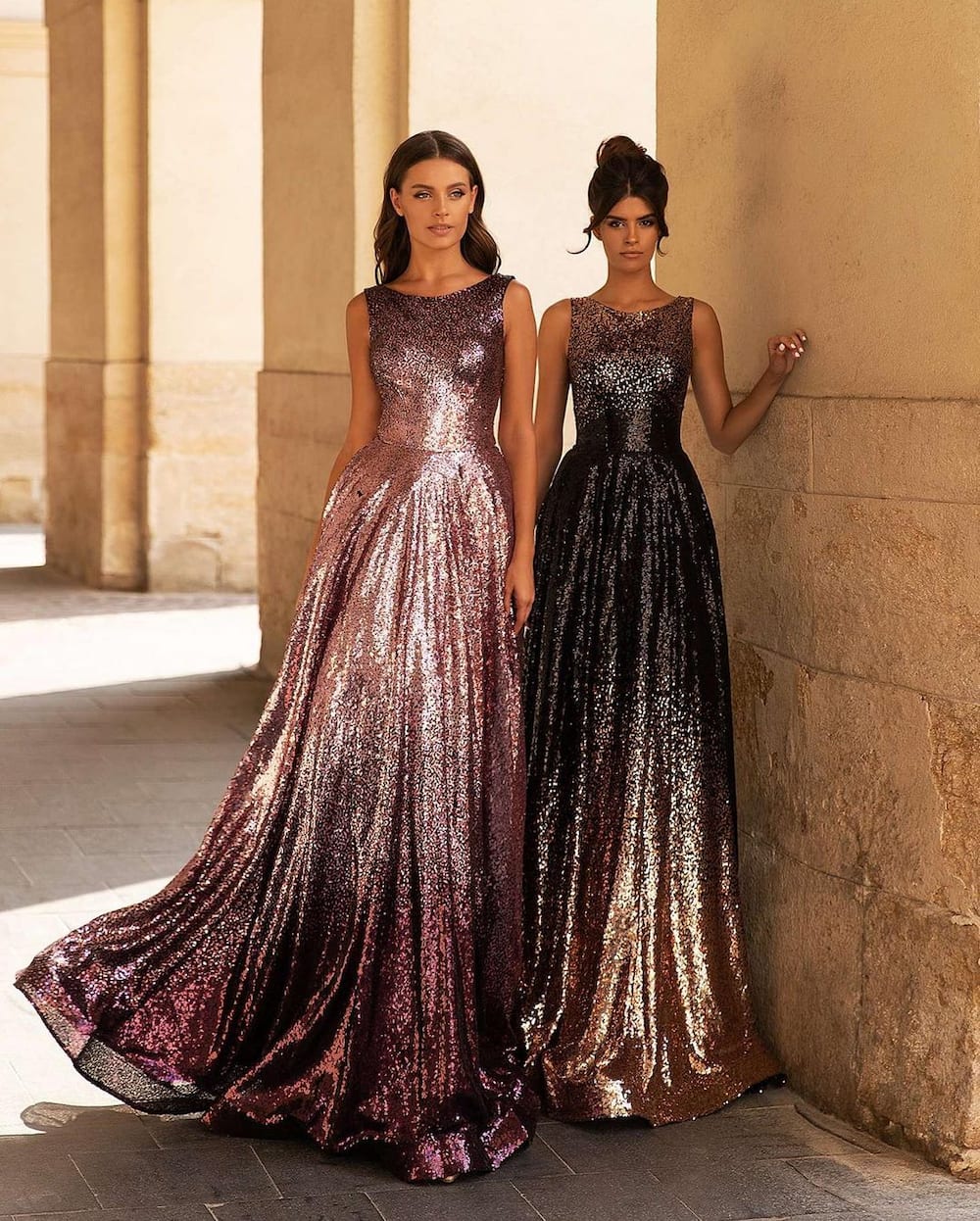 Are you itching to wear something other than white? An equally festive metallic matric farewell party gown has got your back. If you desire to define your waistline, a cute belt embroidery will really let you shine.
13. A black tube maxi lace gown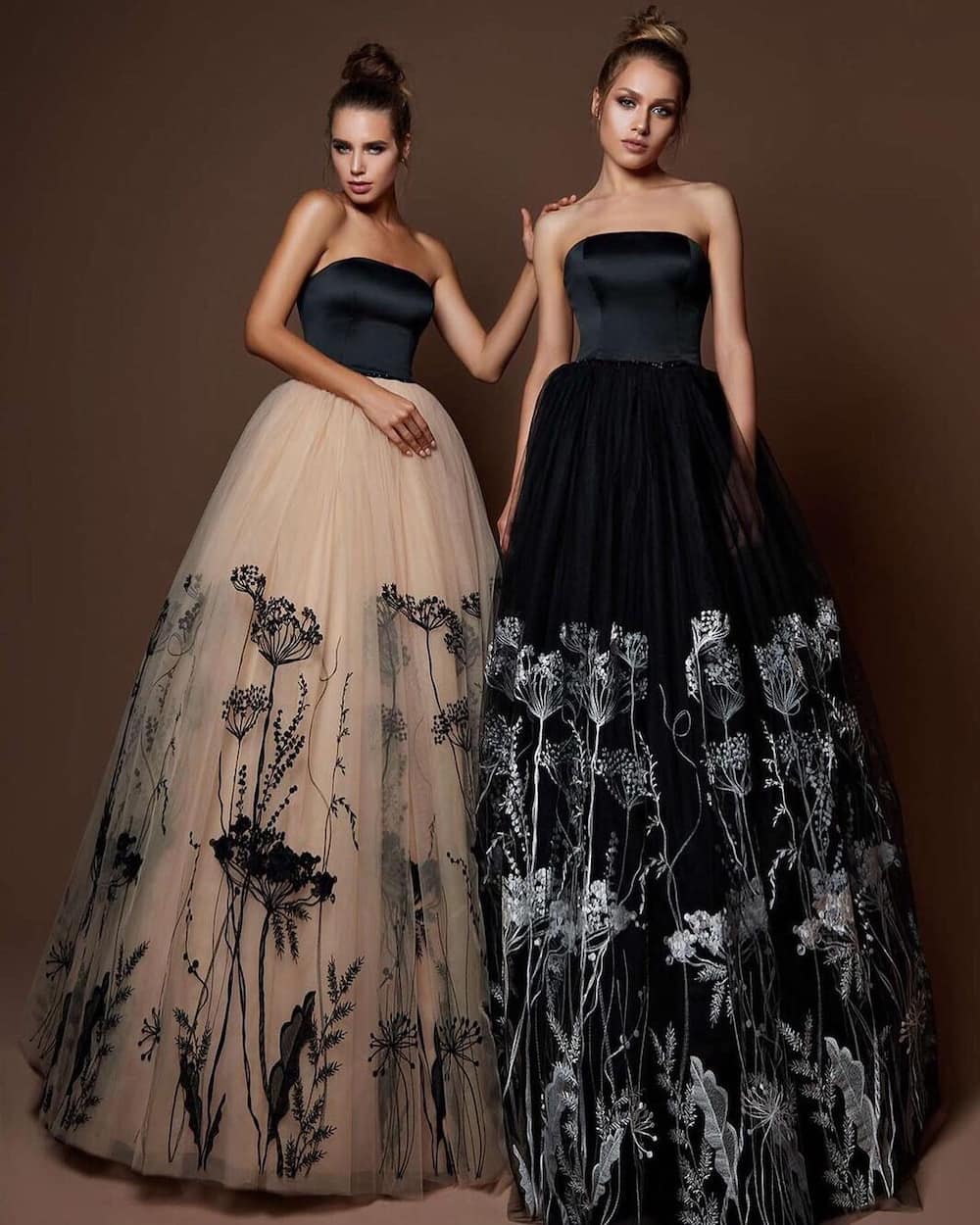 For a day to night look, please swap the flat shoes with a pair of hot heels. It is the best gown for putting your shoulders and long neck in the spotlight. You can also use the bun hairstyle tip from the models to look as beautiful as them.
15. A strapless tube lace gown
You are probably used to throwing on jeans, pants, and t-shirts. However, this fresh-looking silhouettes will change your mind regarding your dressing style. You will never want to take it off after the matric farewell party and most likely buy more gowns in the future.
16. A sleeveless slit bodycon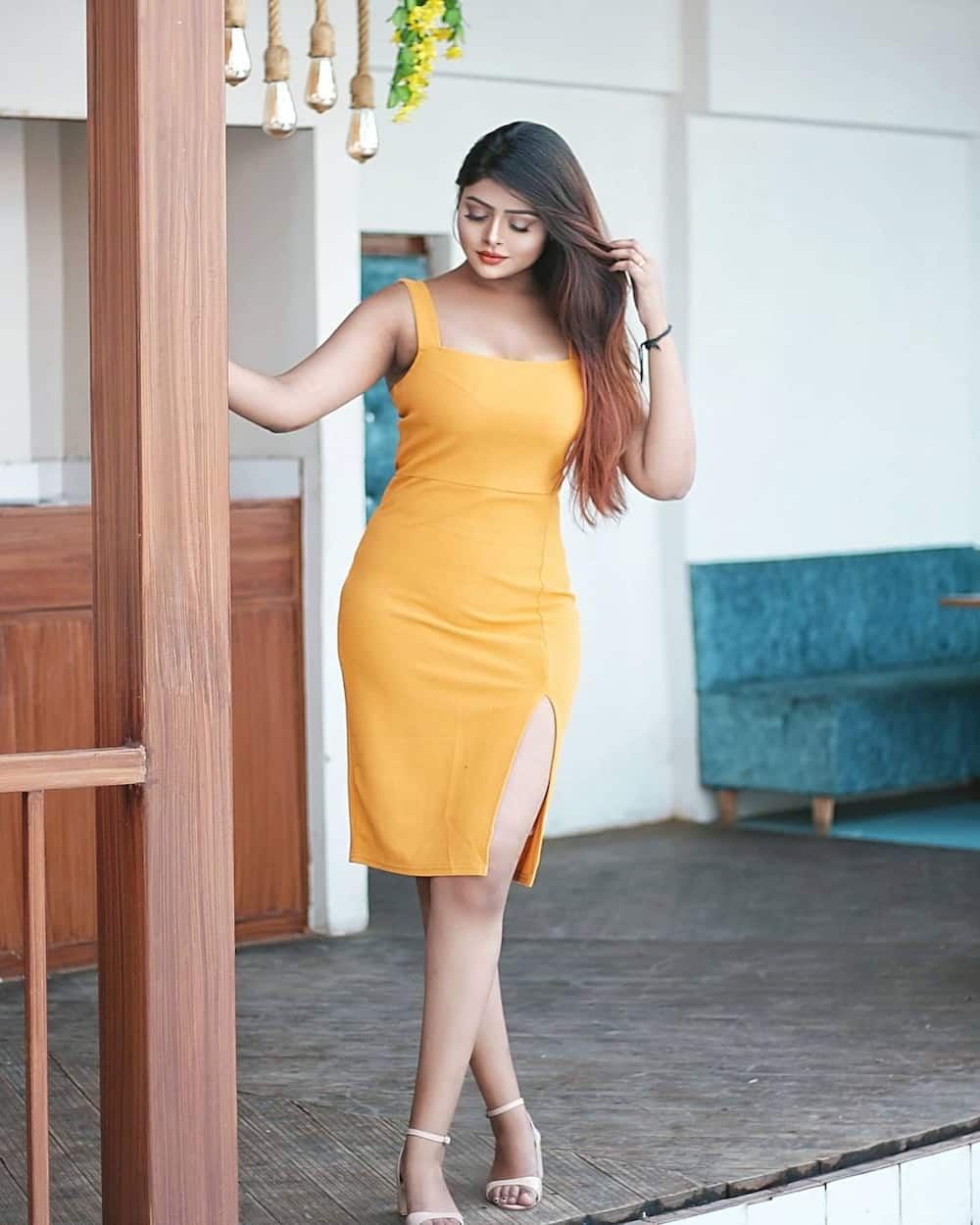 Look flirty and chic in yellow. The sleeveless slit bodycon is another stunning option. Accessorize the maxi lace gown with a metallic belt, statement earrings, black or nude heels, and a small cool clutch.
17. An Ankara bodycon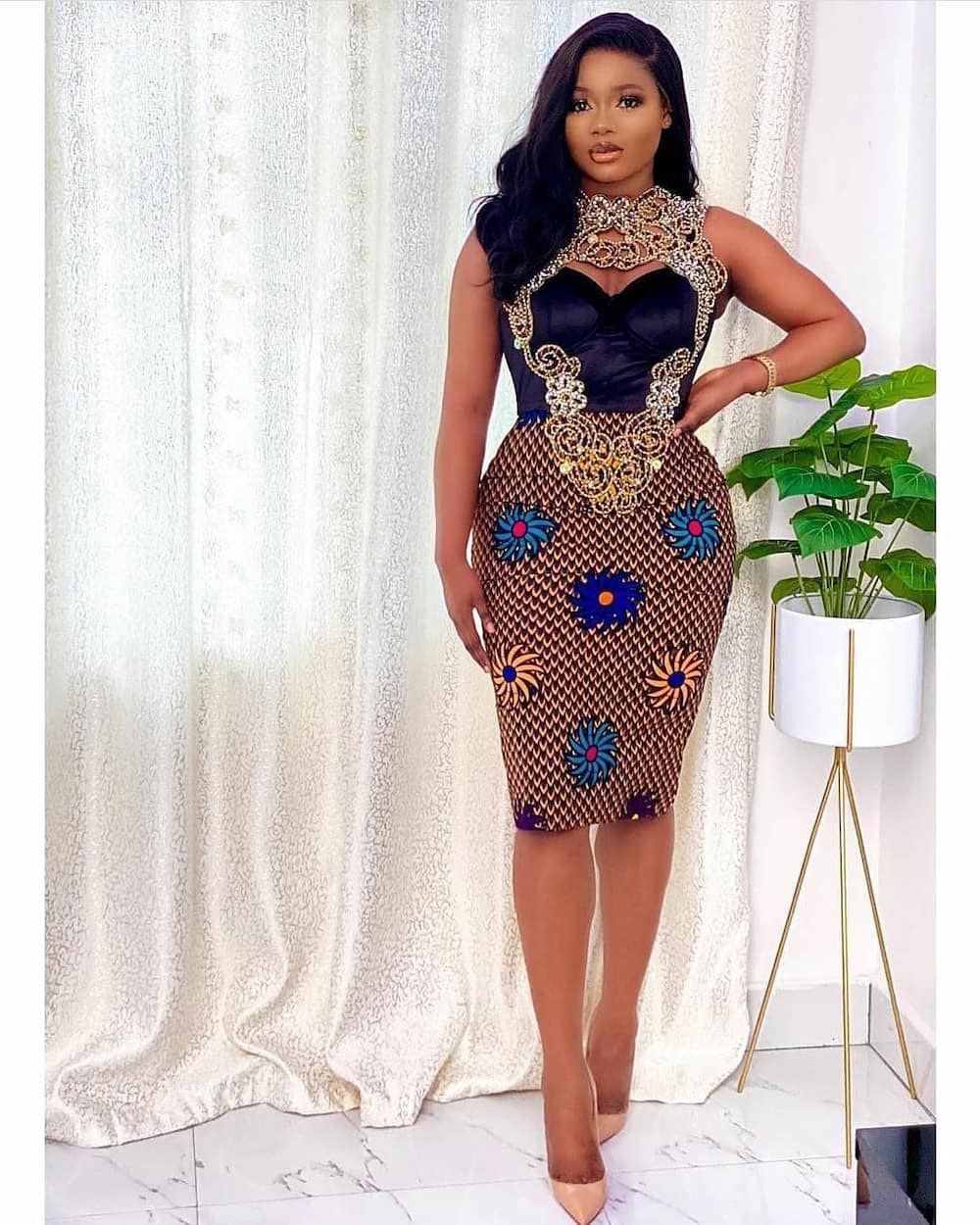 The Ankara gives your body an hourglass figure because it flatters the beautiful curves. People felt weird wearing African print attires back in the days. Today, they are the 21st century's best-selling clothes.
18. A silk silver abaya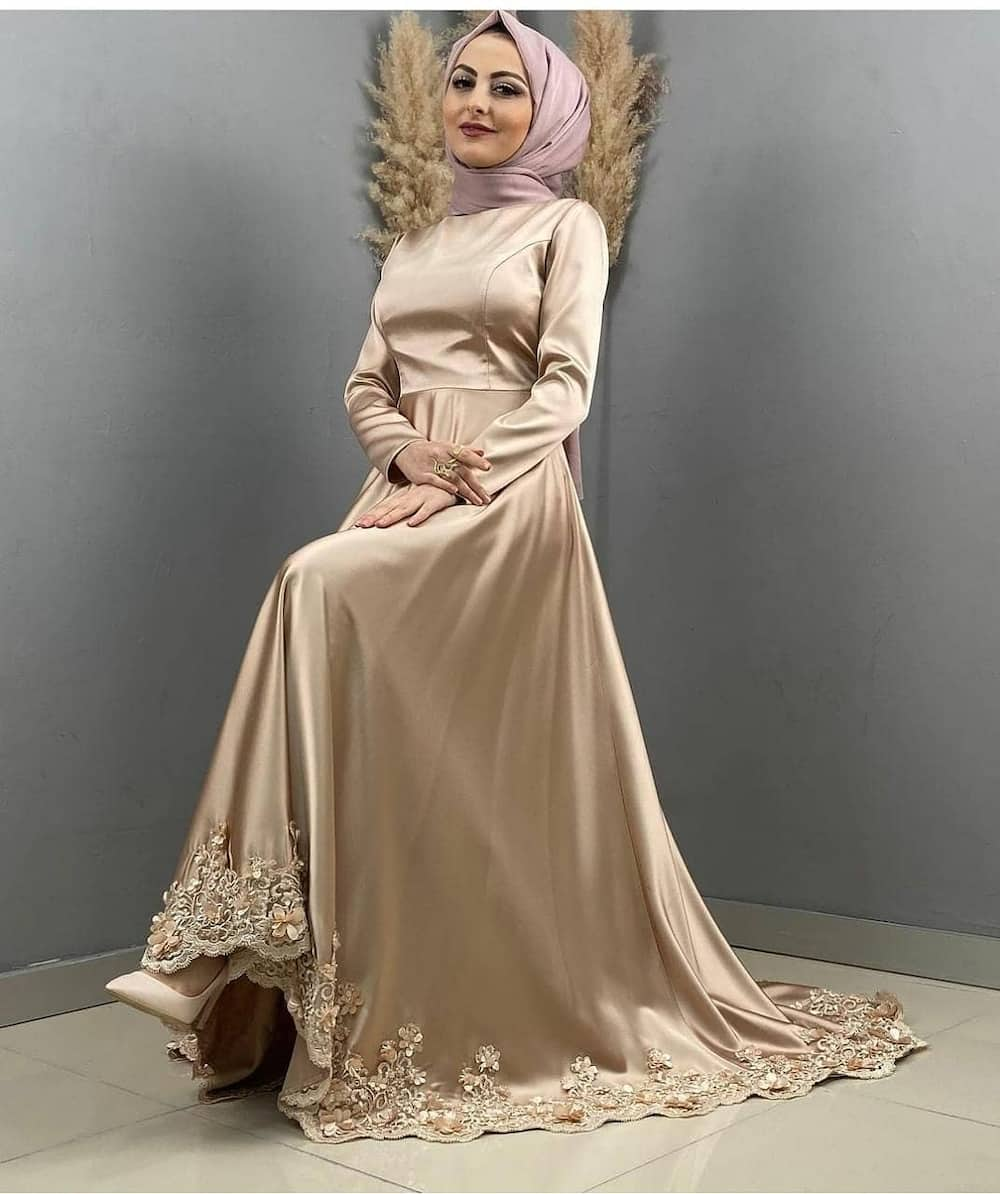 Are you a conservative muslim lady? The silver satin abaya and hijab will look perfect on you. The good thing about settling for this type of abaya is that you will rarely miss a custom-made plus size on the market.
19. A mermaid silhouette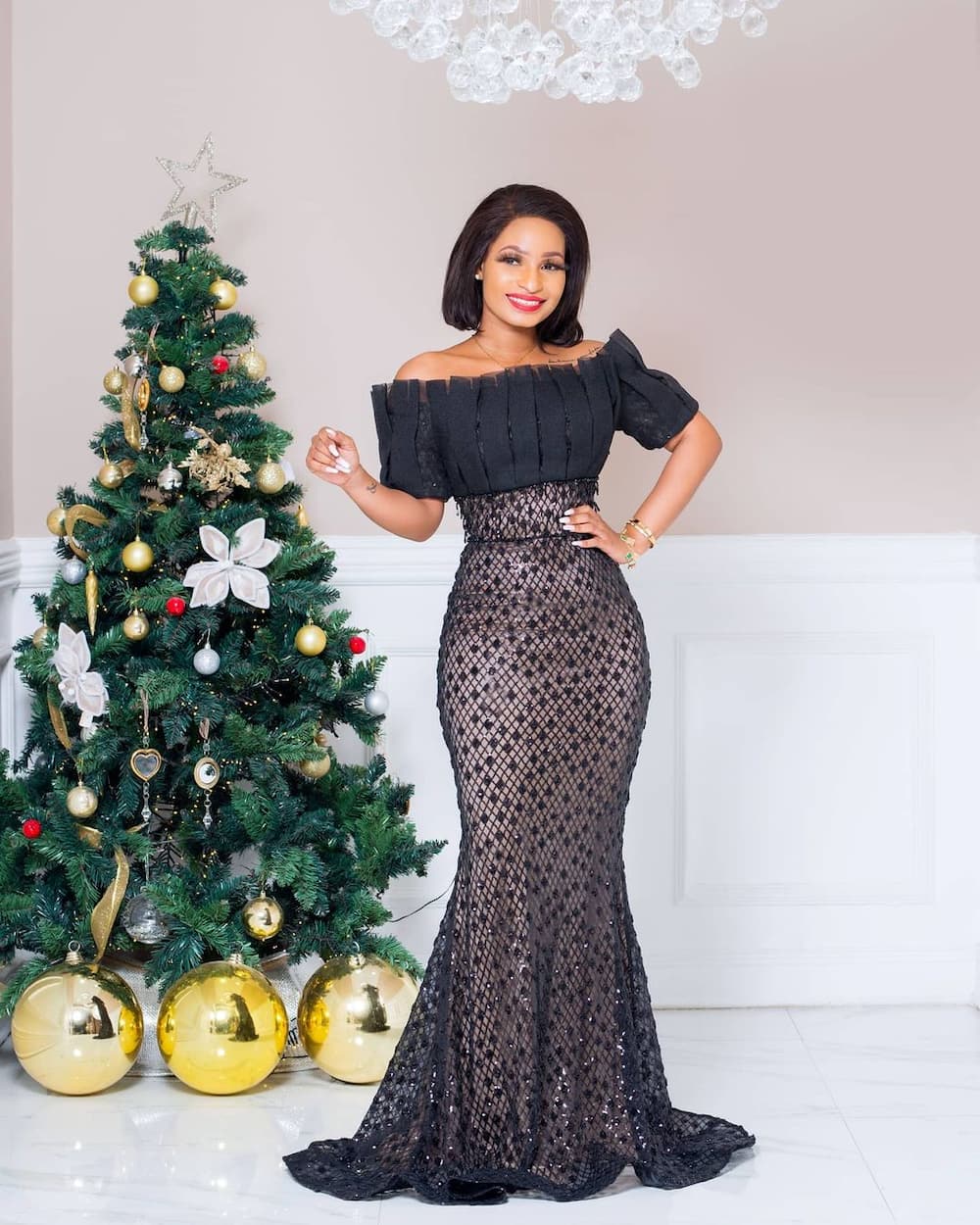 The mermaid dress is an inescapable fashion trend at the moment, especially for the Mzansi's beloved sisters. The global fashion industry is aware that the ladies on this side of the world are endowed with curves. Why should you hide what others are dying to get?
20. An Arabic Abaya and hijab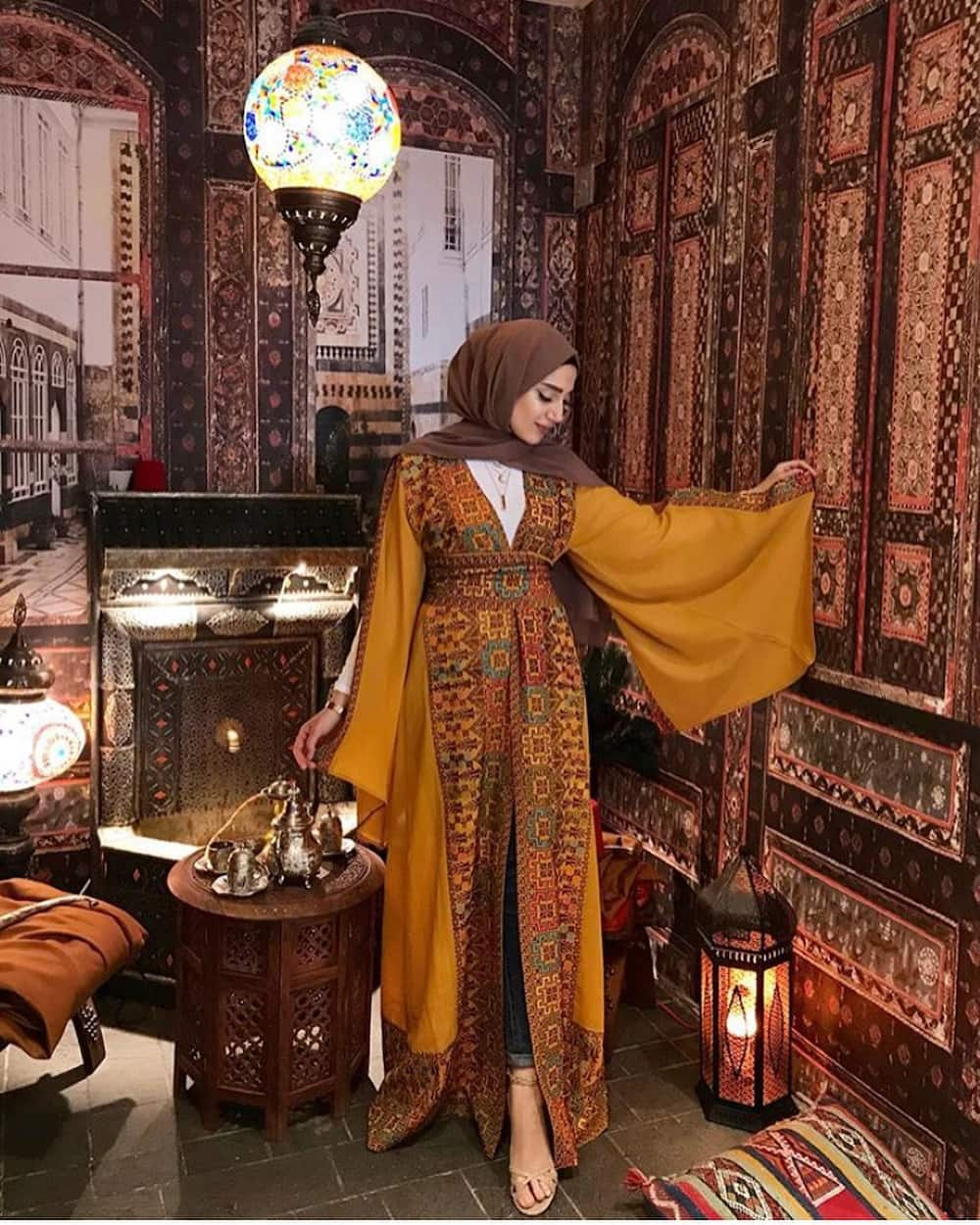 The classy abaya attracts many muslins fashionistas because it resembles an overcoat. You are free to choose between leggings or body-shaping jeans beneath the gown; therefore, explore both options and make a final decision.
21. The royal abaya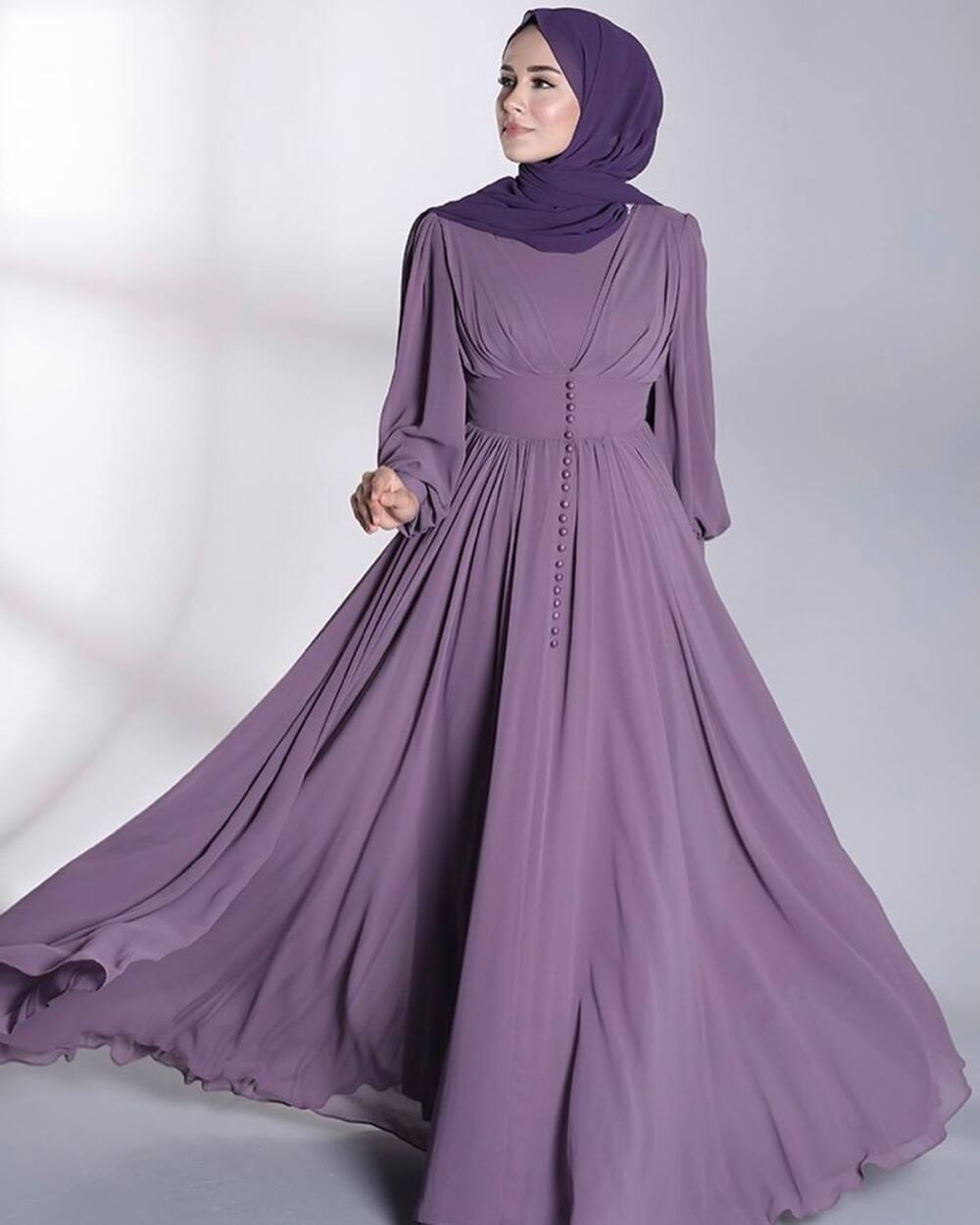 Are you desperately looking for a gown almost all muslim ladies would love to own? The attire above is what you need for your matric farewell party. As much as everyone will want to own this garment, not all of them will afford it because it is quite expensive.
22. A Turkish sweater abaya and overcoat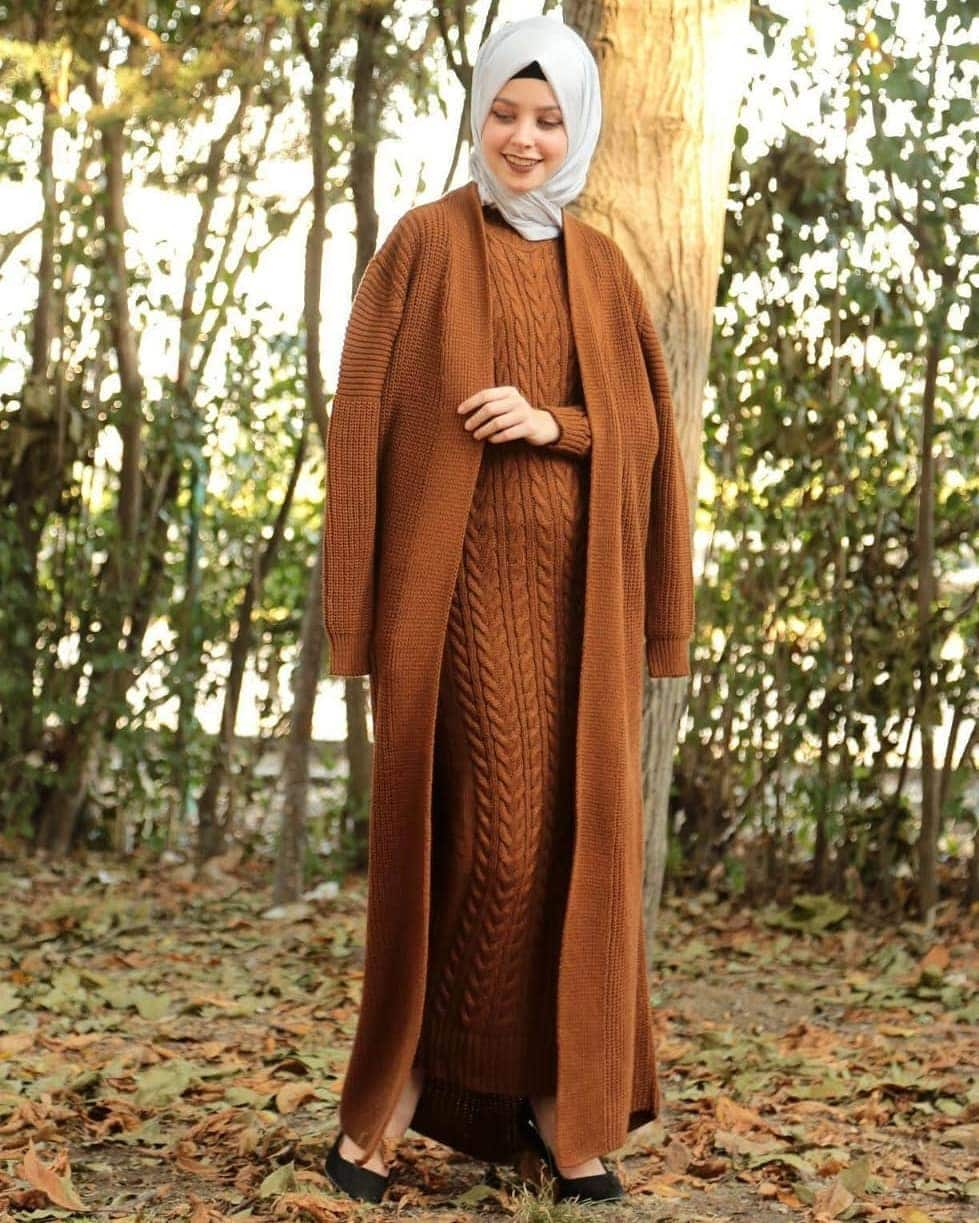 What a lovely attire to adorn yourself in cold weather! Forget about the boring sweater dresses because the design above is way much cooler. The attire does not lose its stretchiness for as long as it is still wearable.
23. A flaring jumpsuit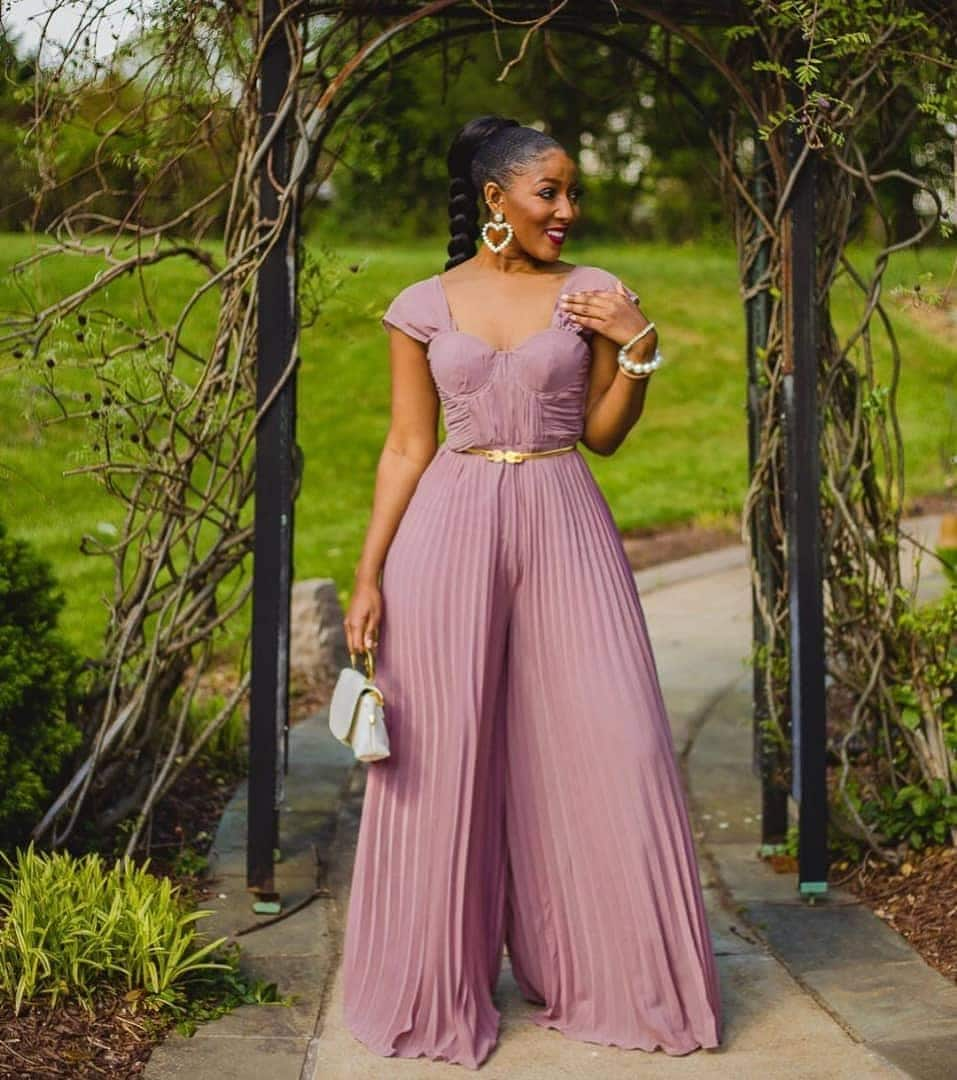 It is not compulsory to wear a dress for your matric farewell party. You can wear a garment that almost resembles a dress. Your friends' jaws will drop in delight and surprise when they find out you are wearing a flaring jumpsuit.
24. A lace shalwar kameez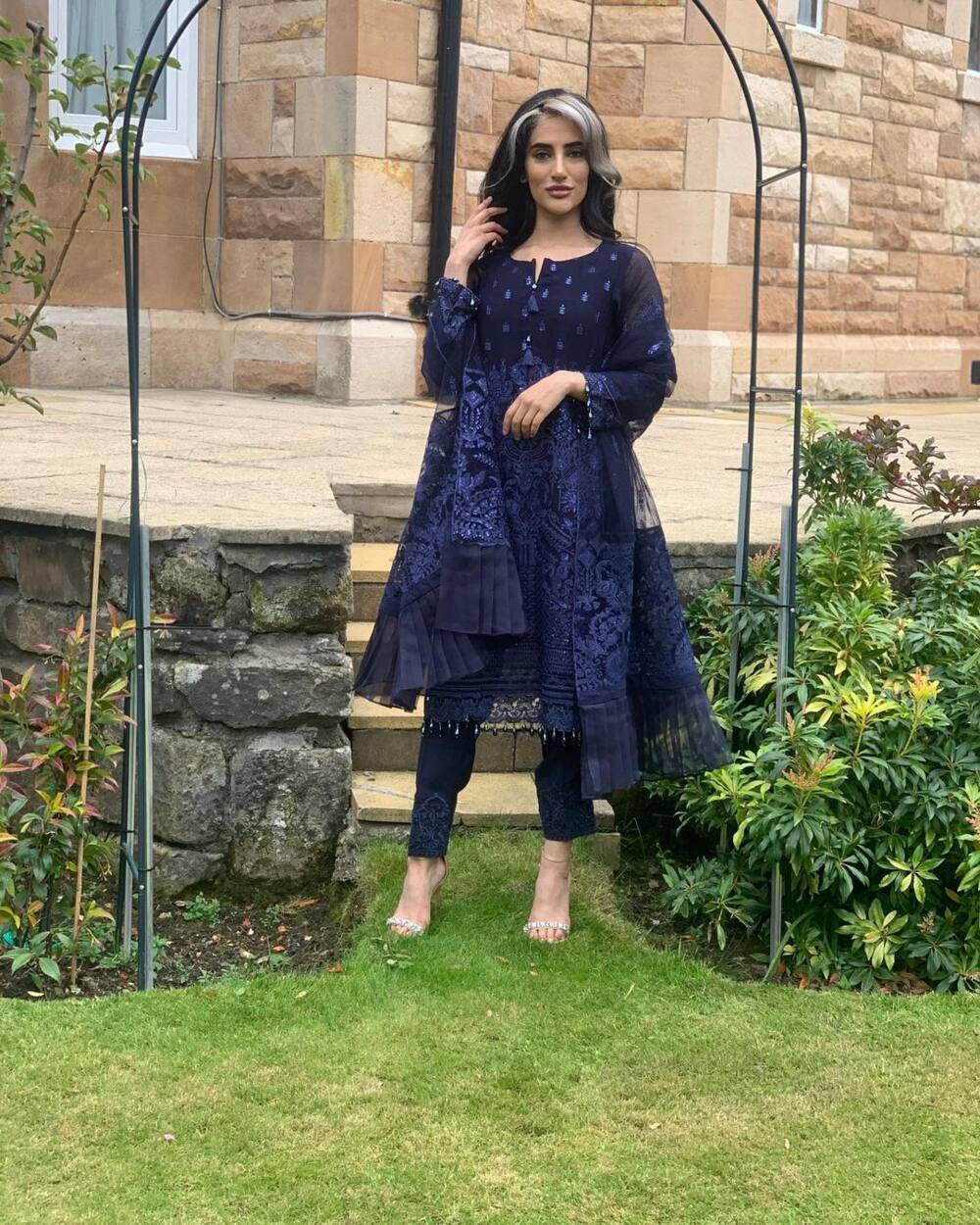 If you do not like sarees, prepare your shalwar kameez (also called Kurti) for the event. Kurtis has evolved over centuries to suit the ever-changing fashion demands. The above knee-length Kurti and a pair of leggings will lend you an adorable semi-official appearance.
25. A simple blue patterned maxi dress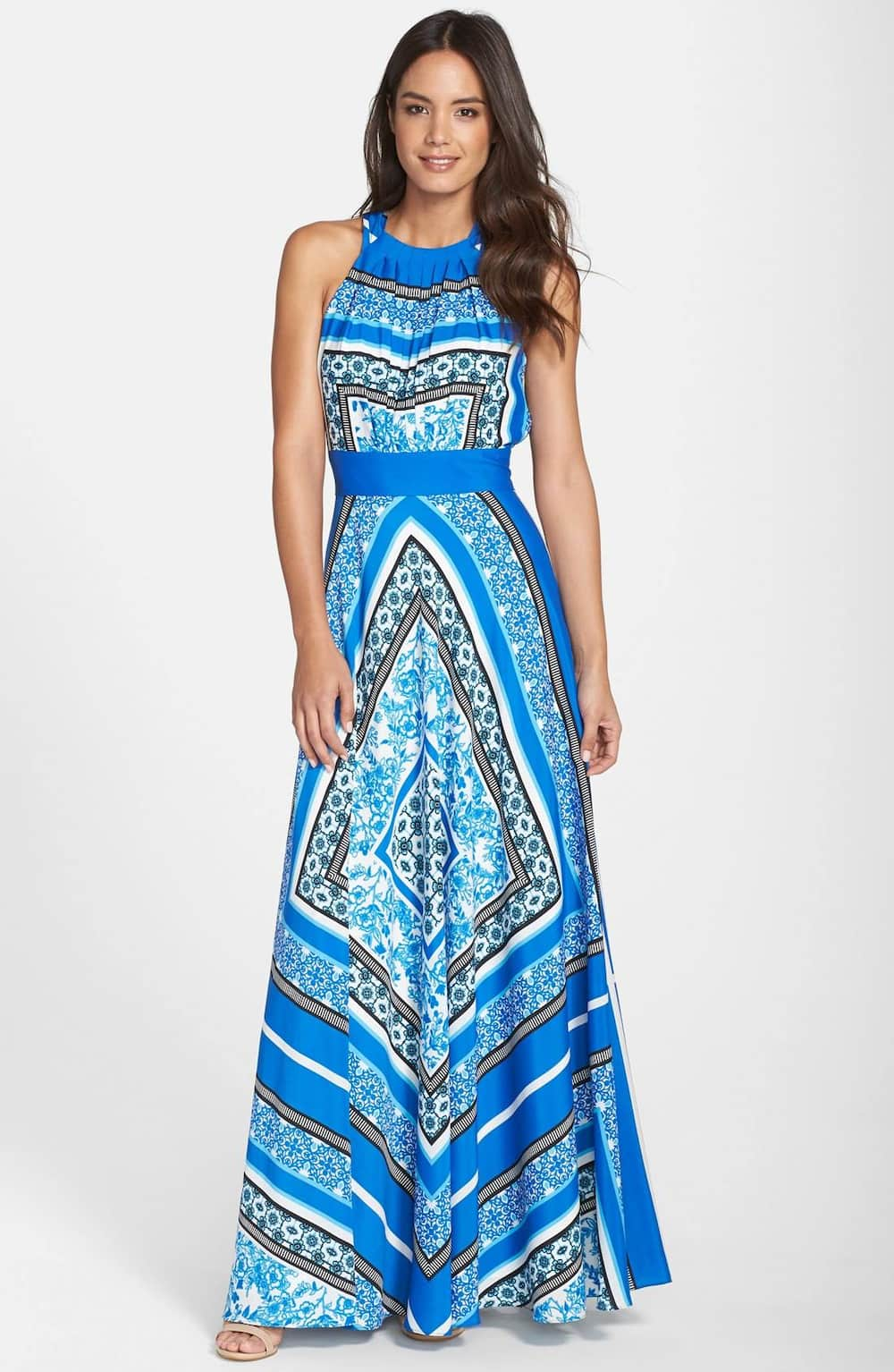 Every fashionista admits that simplicity is a basic ingredient in fashion. Wear some makeup to get rid of the lazy look, and pair the simple blue patterned maxi dress with a denim or leather coat that fits the torso and ends at the waist.
26. Floral printed shirt style Kurti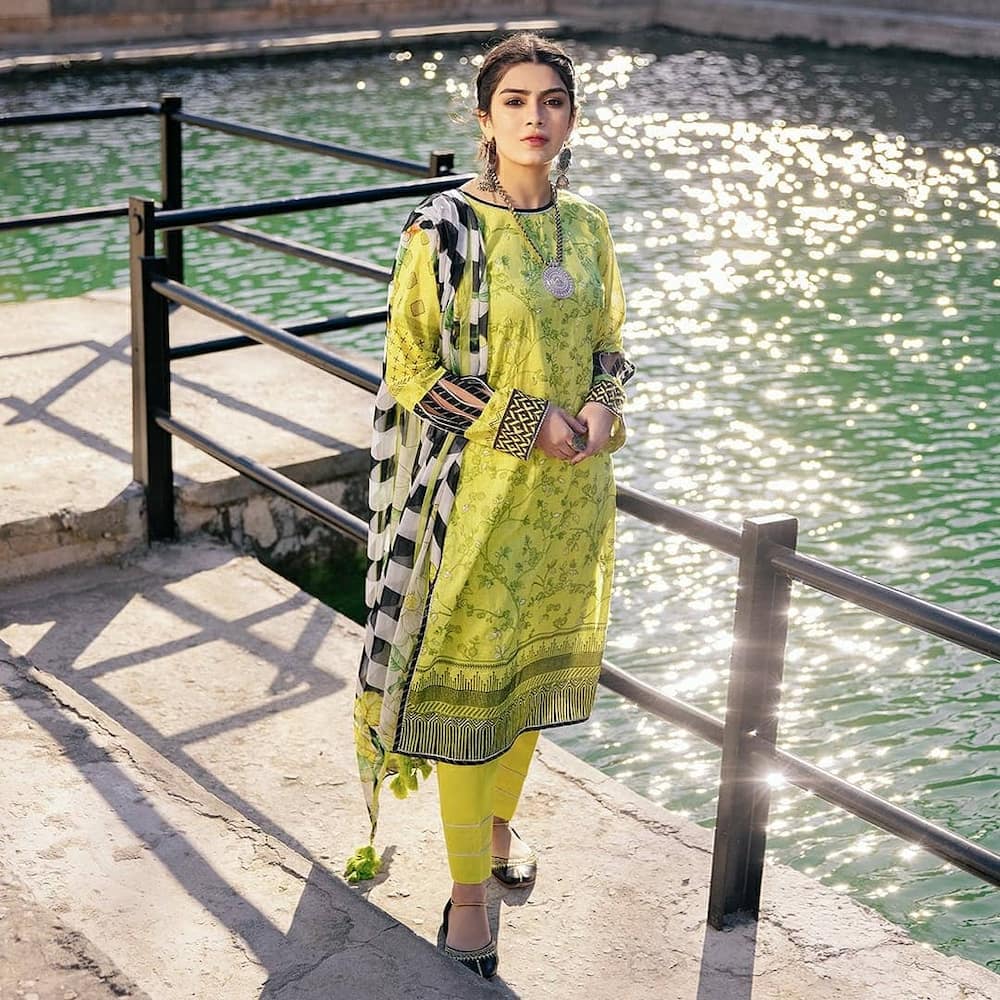 Showcase your culture and religion with pride, even though modern Indian women are moving away from wearing traditional attires to events. The green shirt style shalwar kameez or Kurti goes well with jeggings, even flared bottoms, and simple straight-cut jeans.
27. A tube skater dress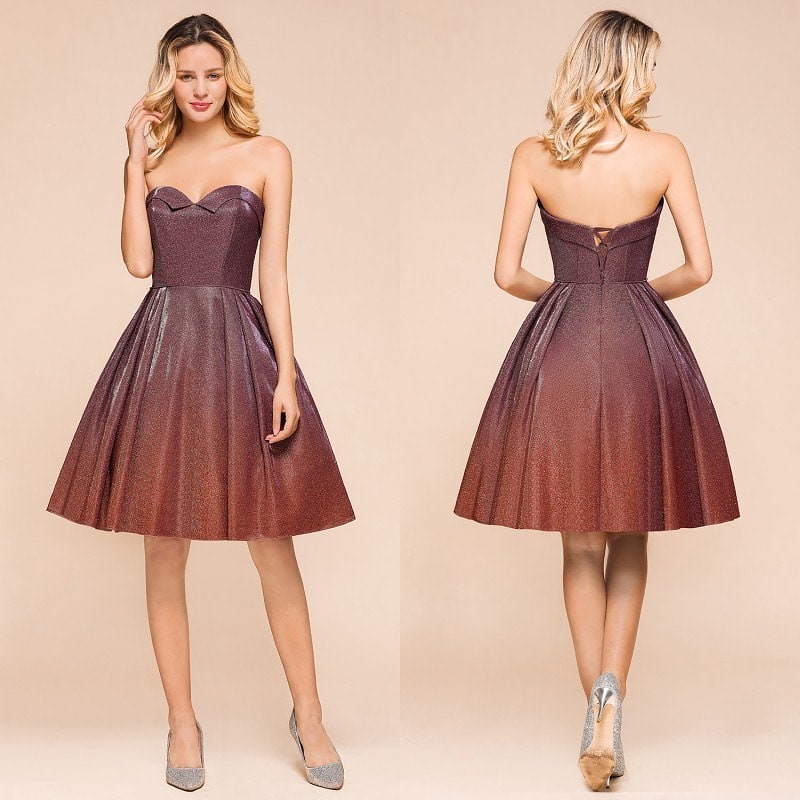 The outfit has a sleeveless neckline that makes it hang from the shoulders. The outfit makes those with lean and column-eques body shapes appear straight.
28. An African print skater dress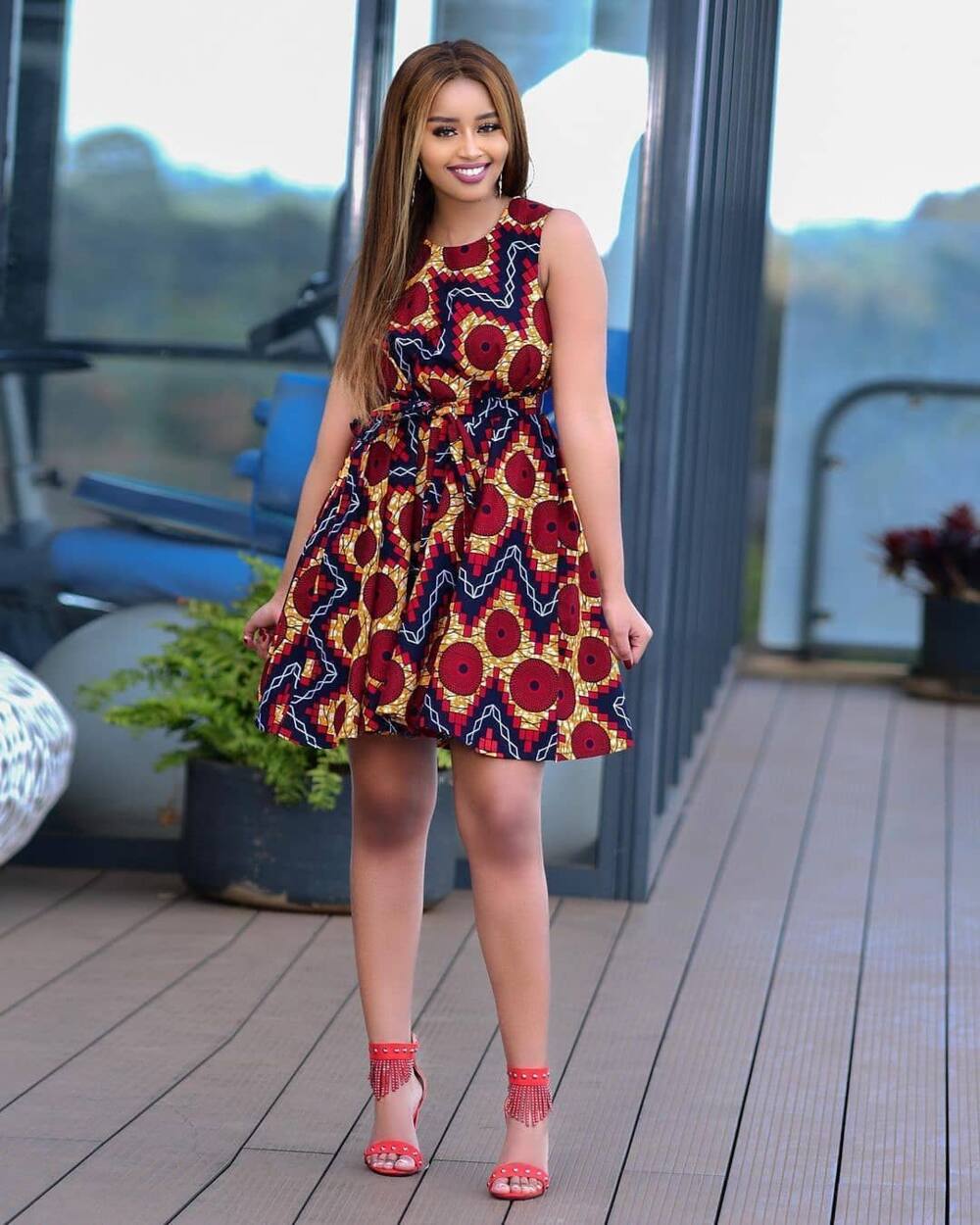 The dress is ideal for ladies who want to make an unforgettable entrance. The African print fabric creates a more glamourous version of an African princess. Strike a balance between simple and bold by pairing it with stilettoes and some jewellery.
29. A designer-made coat dress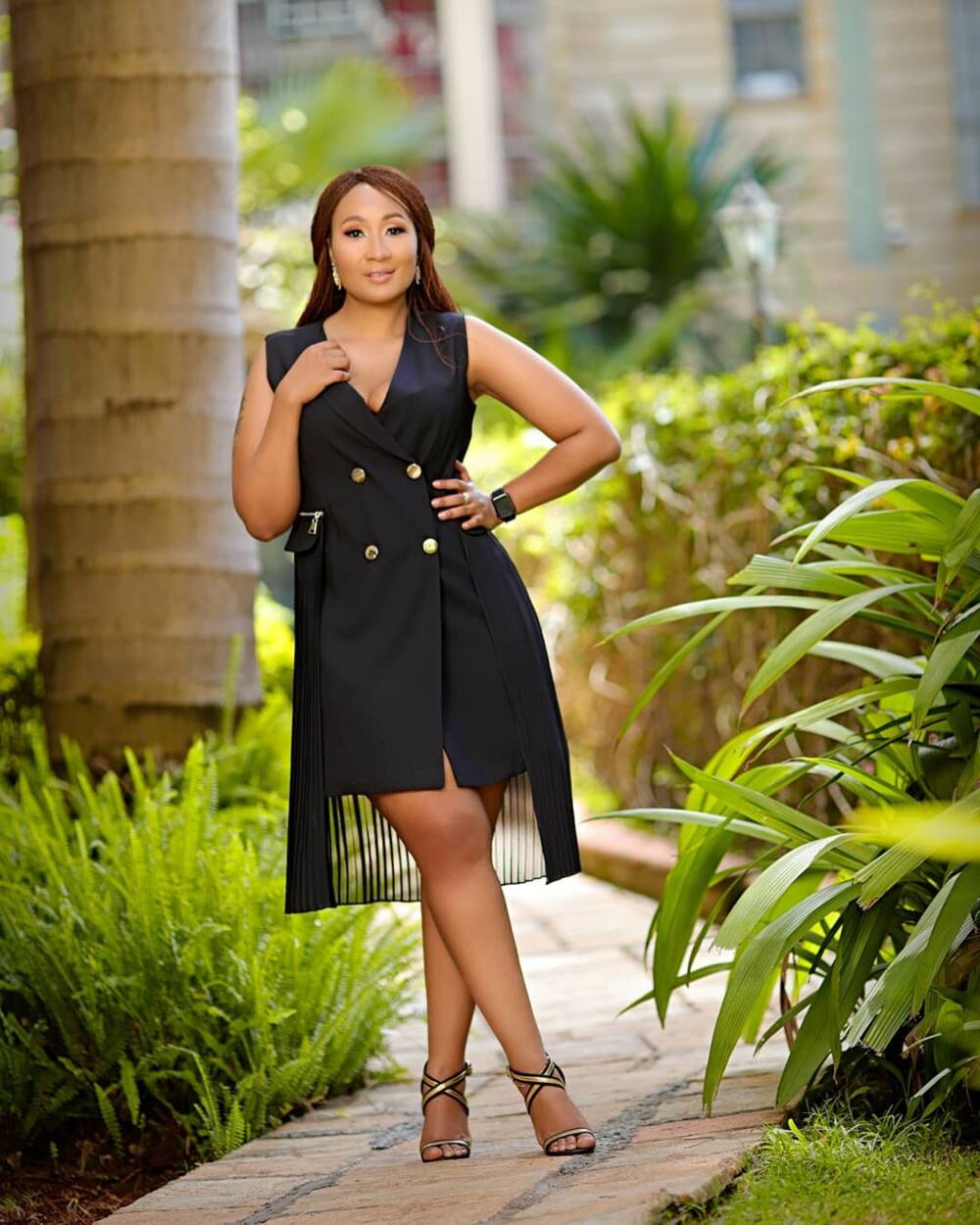 Exchange the embellishments of lace and ball gowns for black coat dresses. Wearing such a unique attire is an expression of your free-spirited personality. Its simple design does not need extreme accessories because they outshine its beauty.
30. A high-low tube dress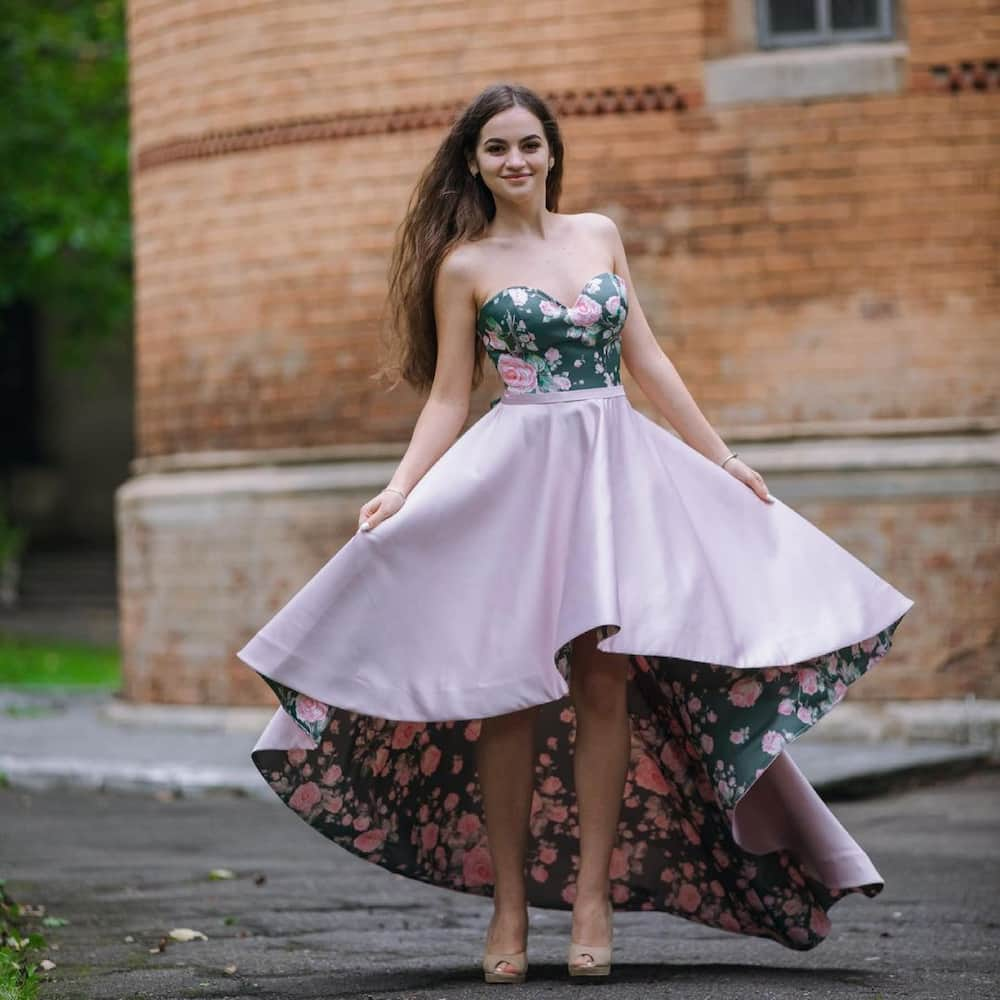 This dress has a unique design that will make everyone admire your look. The contrast in the colors is fascinating.
Wear your perfectly chosen matric farewell dresses with sweet smiles because you worked so hard to get to where you are today. Completing high school is not a joke. It is your time to celebrate and party responsibly as you walk into the next chapter of your life.
READ ALSO: Here are the best 100 South African songs online
Briefly.co.za has a list of the best 100 South African songs to spice up the matric results celebration mood. Good music turns any boring party into a one-of-a-kind event; therefore, find songs that will appeal to everyone at the party.
The list has songs from the 1960s to date, and they are downloadable online free of charge. The older members of the extended family will appreciate it if you played several songs from decades ago at your party.
Source: Briefly News