Kody Brown age, children, wife, siblings, job, net worth
Polygamy was a reserve for few communities, but it is now gaining popularity. However, it is still illegal in many countries like the United States, although some people find their way out. For Kody Brown, he defied the odds and boasted of marrying four wives and being a father of 15 children plus three adopted. His journey has not been easy, but according to him, it has been a fulfilling one. So, how did all this start? Get more about his entire story, children, siblings, net worth, and much more in this article.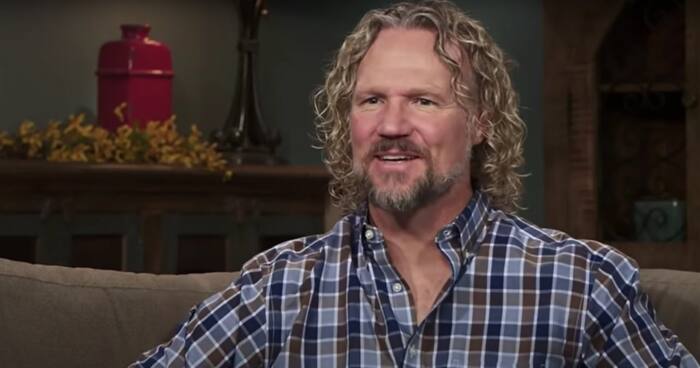 Kody Winn Brown, famously known as Kody Brown, is an American TV personality and polygamist. He is famous for featuring on the TLC reality series Sister Wives. The show revolves around a polygamist family where he has 4 wives and 18 children. Before he ventured into television, he worked as an advertising salesman in Utah. His story is a lesson to those in polygamy or still looking forward to.
Kody Brown profiles
Full nаmе: Коdу Wуnn Вrоwn
Gеndеr: Маlе
Аgе: 52 уеаrѕ оld as of 2021
Віrthdаtе: Јаnuаrу 17, 1969
Віrthplасе: Lоvеll, Wуоmіng, Unіtеd Ѕtаtеѕ
Nаtіоnаlіtу: Аmеrісаn
Неіght: 1.8 m
Wеіght: 85 kg
Ѕехuаl orіеntаtіоn: Ѕtrаіght
Маrіtаl stаtuѕ: Маrrіеd
Рrоfеѕѕіоn: ТV реrѕоnаlіtу
Nеt wоrth іn 2021: $1 mіllіоn
Biography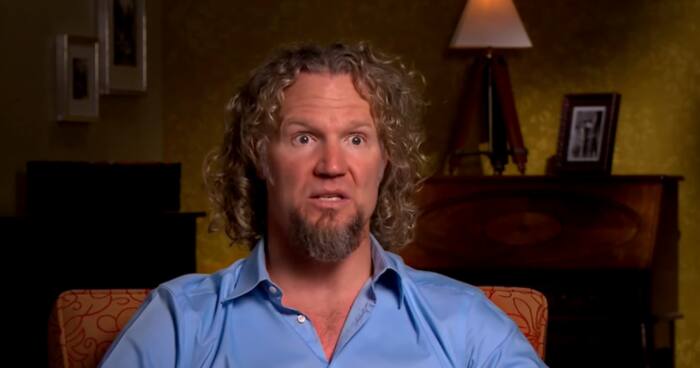 What is Kody Brown age? Brown was born on January 17, 1969, making him 52 years old as of 2021. He was born in the United States, thus he holds an American nationality. Who are his parents? The father is Winn Brown, and the mother's name is Genielle Tew Brown.
Who are Kody Brown siblings? His father was also a polygamist as he had three wives. Therefore, Kody had nine siblings: William, Travis, Leah, Christine, Curtis, Cindy, Lorilyn, Scott, and Patricia. Theirs was a happy family, and he enjoyed having great company with the siblings. They spent their early days in Utah before they later shifted to Las Vegas, Nevada.
Kody Brown job and career
Does Kody Brown have a job? Before Kody stepped into the TV and rose to fame, he had worked as a salesman in a small company in Utah. Later, he got a chance to appear as the lead actor of the popular TLC show titled Sister Wives. The first season of the show revolved around Kody and Robyn, Kody Brown spouse.
They had resolved to live secretly as a family, but they could not hold the secret for long. The authorities later discovered it, and he was slammed on legal terms as polygamy is illegal in the United States. This was captured well in their second season of the show.
The whole controversy made him more popular, gaining immense fame that propelled his career to great heights. That brought forth their third season, which is running successfully.
Kody Brown family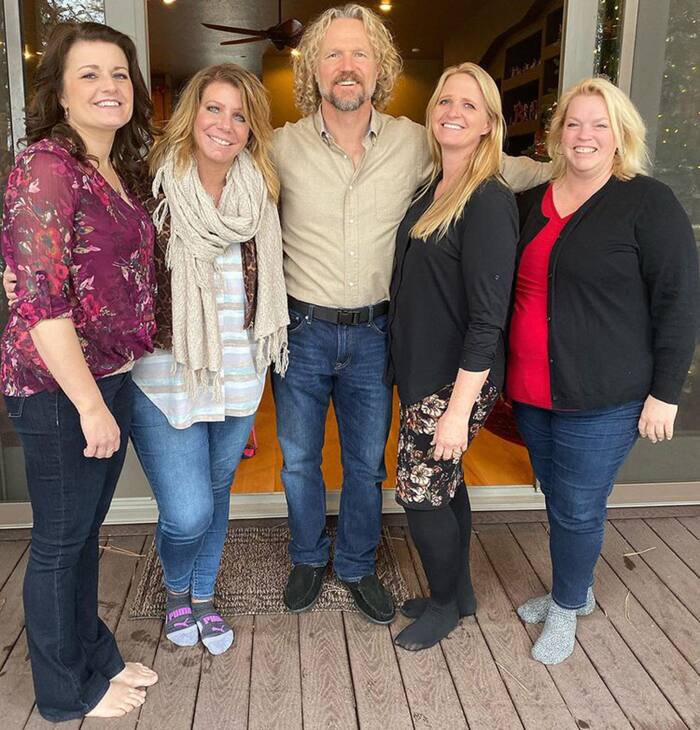 He is a married man to four wives. Kody Brown wives include Robyn Sullivan, Meli, Janelle, and Christine. Robyn Sullivan is the fourth wife; they tied the knot in 2010. Robyn and Meri are the only ones married legally, with the rest being considered spiritual marriages. He married Janelle spiritually in March 1994 and Meri in April 1990. However, he later divorced Mari in September 2014 to legally marry Robyn and adopt her three children. Below is a breakdown of how he met each of his wives and the names of Kody Brown children.
Meri Bown
She is the first wife of Kodi. They met in 1989 when one of his sisters introduced them. Kody proposed to her on December 24, 1989, and she gladly accepted. They married legally in 1990 and later divorced in 2014. Although they are legally divorced, they are still married spiritually. They have one child, a daughter named Mariah. They were expecting a second child, but she suffered a miscarriage. They have not been able to get another child.
Janelle Brown
She is Kody's second wife. He was introduced to Janelle by Meri, his first wife. Their relationship grew, and they were spiritually married on January 20, 1993. Together, they have six children: Logan, Garrison, Hunter, and Gabriel, and two daughters named Savanah and Madison. Who is Kody Brown's first child? His first child is Logan Taylor, whom they got with Janelle. He was born on May 21, 1994.
Christine Brown
He was introduced to Christine by her sister in 1990. She also expressed her interest in Kody, and their relationship became more robust. He proposed, and they got spiritually married on March 25, 1994. They have six children: a son named Paedon and five daughters, Truly, Gwendolyn, Aspyn, Mykelti, and Ysabel.
Robyn Brown
Robyn is the fourth wife whom he married in 2010. They legalised their marriage in December 2014 to enable him to adopt her three children from her first marriage. The adopted are Breanna, Aurora, and Dayton. His biological children with Robyn are daughter Ariella and son Solomon.
Kody Brown net worth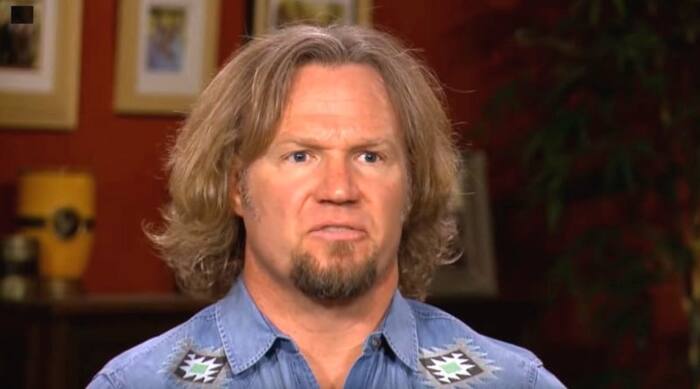 How much is Kody Brown worth? Following his successful TV career, he is worth a fortune enough to maintain his family. The show pays him and his family a whopping $375,000 every year for their role in Sister Wives.
Kody is guesstimated to have a net worth of $1m. The wives also have their fair share of what they get from the reality show, making them a wealthy family. Besides, they have all partnered to publish a book titled Becoming Sister Wives: The Story of an Unconventional Marriage.
Above is an amazing story of Kody Brown. He defied odds and became polygamous despite it being illegal in the United States. He made a bold move, and he seems a happy man together with his family.
READ ALSO: Frances Glandney age, born, daughter, parents, Instagram, worth
Briefly.co.za reported about the life and career of Frances Glandney. Who is she? She is well known for being the wife of the famous American singer, producer, and songwriter, Smokey Robinson.
What is her net worth? By profession, this beauty is a fashion designer. Although she has not revealed how much she earns from this designing business, it is estimated to be relatively high. What is her age? Get that and much more in this article.
Source: Briefly.co.za