Gary Busey net worth, son, career, accident, movies, teeth, now
Even though Hollywood is characterized by glitz and glam, sending out the impression of a dazzling and easy lifestyle, this is not always the case. Gary Busey net worth confirms that being famous does not automatically mean that one is wealthy. So, what is Gary Busey's story?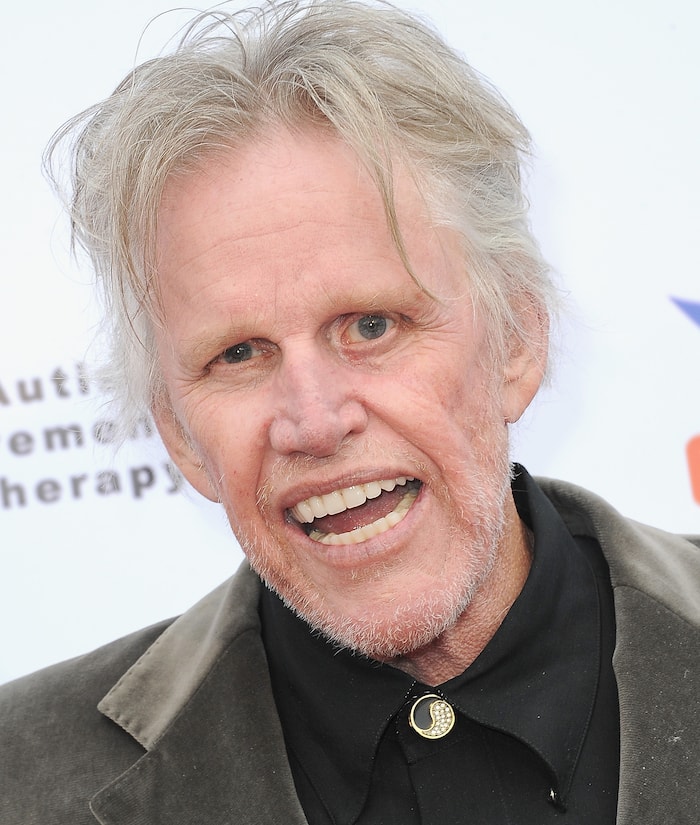 Gary Busey is a renowned American actor featured in numerous TV shows and films during his 5-decade career. Given his impressive track record and nearly 200 acting roles, many assume he has amassed considerable wealth. However, this is not the case for Gary. Why is Gary Busey net worth so low? Here is a look into his life story and an explanation for his low net worth.
Gary Busey profile summary
Full name: William Gary Busey
Date of birth: June 29, 1944
Birthplace: Goose Creek, Texas
Nationality: American
Gary Busey height: 5 ft. 11 inches (182.9 cm)
Weight: 75 kilograms (165lbs)
Eye colour: Brown
Hair colour: Golden
Instagram: @thegarybusey
Marital status: Divorced
Profession: Actor, musician, voice actor
William Gary Busey biography
William was raised in Tulsa, Okhalama, by his father Delmer Lloyd Busey (a construction design manager), and mother, Sadie Virginia Arnett (a homemaker). Gary has a half-sister, Carol Barraza, and a half-brother, David Busey. Gary Busey age will be 77 years in June 2021.
Education
The Buseys moved from Goose Creek to Tulsa when William was in fourth grade. The actor studied at Bell Junior High School before enrolling and graduating at Nathan Hale High School, Oklahoma. After completing high school, William joined Coffeyville Community College in Kansas but later transferred to Pittsburgh State University after winning a football scholarship.
Unfortunately, his professional football career was cut short when Gary suffered a knee injury, causing him to lose his athletics scholarship. William decided to transfer back to Oklahoma State University, where he majored in theatrical art. However, just one year before his graduation, he dropped out of school.
Gary Busey career
It was during his college days at Pittsburgh and after his knee injury that William became interested in acting. After dropping out of school in the 1960s, he began working as a drummer in a band using the stage names Teddy Jack Eddy and Sprunk. Later on, he started acting with his first job being a supporting cast on the popular film, Thunderbolt and Lightfoot (1974).
William landed his first major role in 1978 in The Buddy Holly Story. His impressive talent in playing the title character won him a nomination in the Best Actor category bagging the award for himself from the National Society of Film Critics.
Gary Busey movies
After winning the Best Actor award, Mr Busey was booked and busy throughout the 1980s doing noteworthy movies. The same trend continued in the 1990s, and the 2000s were no different as the actor starred in numerous high-ranking films. His movies include:
1973- Hex
1978- The Buddy Holly Story
1982- Barbarossa
1985- Insignificance
1985- Silver Bullet
1987- Lethal Weapon
1990- Predator 2
1991- Point Break
1992- Under Siege
1993- The Firm
1993- Rookie of the Year
1994- Drop Zone
1996- Black Sheep
1997- Lost Highway
1998- Soldier
1998- Fear and Loathing in Las Vegas
2003- Comedy Central reality I'm with Busey
2005- The Simpsons
2012- Piranha 3DD
2014- Behaving Badly
2015- Dancing with the Stars
His memoir Buseism is available at GaryBusey.com.
Gary Busey motorcycle accident
Apart from the knee injury that saw him lose a football scholarship ending his professional football career, William was involved in a grave bike incident in 1988 on a Harley-Davidson. He was not wearing a helmet; therefore, he fractured his skull and suffered permanent brain damage. According to the talented actor, he died briefly during his brain surgery and saw the other side before coming back.
Although physicians believe Gary Busey accident caused permanent brain damage, the Thunderbolt and Lightfoot star does not believe this to be true. After the accident, the actor opted to have cosmetic dental surgery to fix Gary Busey teeth. As a result, Gary Busey got some oversized teeth.
Gary Busey wife
Gary Busey has been married twice in his life. His first marriage was to Judy Helkenberg in 1968. Sadly, the two parted ways in 1990 following irreconcilable differences.
In 1996, Gary got hitched to Tiani Warden, an actor and a co-star in The Chain, Plato's Run, and The Rage movies. Nevertheless, the marriage was short-lived as the two divorced in 2001. In 2008, Gary began dating Steffanie Sampson, a comedian and clinical hypnotherapist.
Gary Busey children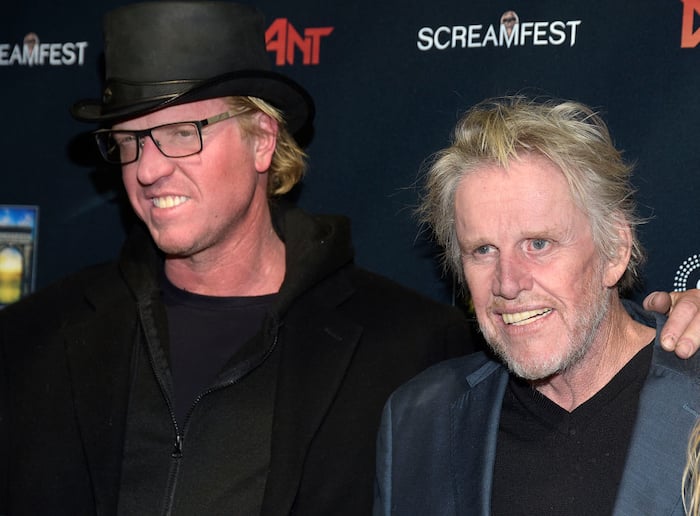 Judy Helkenberg and Gary Busey son, William Jacob "Jake " Busey, was born in 1971. Jake followed his father's footsteps and is a renowned American actor. Besides Jake, Gary has a daughter called Alectra Busey, born in 1994, from his relationship with stunt coordinator Tracy Hutchinson. In 2010, Steffanie and Gary welcomed their son, Luke Sampson Busey, who is a professional actor represented by Coast to Coast Talent Group and Luber Roklin Entertainment.
Gary Busey net worth
Gary Busey net worth is now estimated at $500,000, raising numerous questions as to why this is the case for a man with his acting portfolio. To add, in 2012, the actor filed for Chapter 7 bankruptcy as he had little over $50,000 in assets and owed nearly $1,000,000 to IRS, The UCLA Medical Centre, and Wells Fargo.
Gary Busey before accident won the Best Actor award, and this opened him up for more engaging roles. Even though the Thunderbolt icon continued getting important movie roles after his motorcycle accident, viewer's began noticing his inconsistent performances.
So, why is Gary Busey worth so low? According to Gary Busey son, his dad's inability to censor thoughts due to his accident made it difficult for him to relate to others. At that point, his acting profession started going downhill, affecting the amount of money he made from his roles. Additionally, Gary Busey battled cocaine addiction in the 1980s and early 1990s.
Due to this health concern, the actor was mostly in and out of rehabilitation centres. This could explain how he was squandering his money from his career on costly drug addiction. In May 1990, Gary stopped using the drug.
What is Gary Busey doing now?
The actor has been spotted outside his house in Malibu, California, when he is out and about doing some grocery shopping, among other errands. Nevertheless, all hope is not lost as Gary is still getting involved in numerous other gigs besides acting in reality shows and commercials in recent years. For instance, in 2019, it was published that Gary will be playing God in the Broadway musical dubbed Only Human. To add, the actor was featured on the TV series Gary Busey: Pet Judge that aired on Amazon Prime in 2020.
Despite being in the acting industry for several years and having numerous significant roles in acclaimed movies and series, Gary Busey net worth does not reflect all his efforts. This is due to his motorcycle accident and a long battle with cocaine addiction. Nevertheless, the star is now recovered and is leading a healthy life away from drugs.
READ ALSO: Rory John Gates age, height, education, car, net worth, Instagram
Briefly.co.za published Rory John Gates' age, height, education, car, net worth, and Instagram. Rory comes from one of the world's affluent families, that of the tech guru, Bill Gates. The 21-year-old student has a net worth of $20 million. Read more about him in the article.
Source: Briefly.co.za