Cleive Ester Adams: The untold story of Sonya Curry's father
Cleive Ester Adams is the grandfather of the well-celebrated Stephen Curry. Stephen is a famous American professional basketball player. Cleive is also popularly known for being the father of Sonya Alicia Curry, a renowned American educator.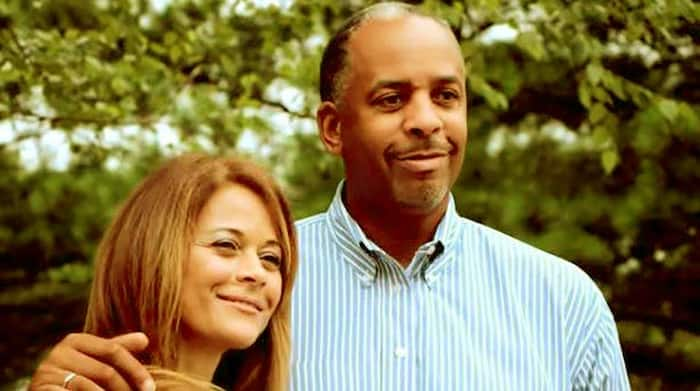 There are numerous ways in which people become celebrities. Some gain fame through innovation, talent, or being celebrities' spouses. Others become known for being parents to famous kids. Cleive lies in the last category. He came into the limelight thanks to his children and grandchildren.
Who is Cleive Ester Adams?
Cleive Ester Adams is the husband to Candy Adams. He has remained silent on matters regarding his personal life. For instance, he has not offered any information about his parents' names and whereabouts? In addition, his date and place of birth are not known to the public. Therefore, Cleive Ester Adams age is not known.
Cleive Ester Adams wife
Cleive is the husband of Candy Adams. She was born and raised in Haiti, and thus she has an American nationality, and her racial background is mixed. Her birth name is Candy Wyms. When did Cleive Ester Adams and Candy Adams meet? There is no information about when and where the duo first met.
Rumours had it that the duo separated long ago. The speculations were accelerated by Sonya statement that she was raised along with her two siblings by her mother.
Who are Cleive Ester Adams' children?
He is the father of three successful children. Cleive Ester Adams children include Sonya Alicia Curry, Cleive Adams Junior, and India Adams. Cleive Adams Junior works as a football head coach for the Averett University team.
His second child, Indian Adams, has chosen to live away from the limelight. Even though she is successful in her career, she gained fame for being the sister of Sonya Adams Curry.
Cleive's most successful and famous child is Sonya Adams Curry. She is a renowned American educator and the wife of retired basketball player Dell Curry. Sonya is the mother of Stephen, Sydel, and Seth Curry.
Three grandchildren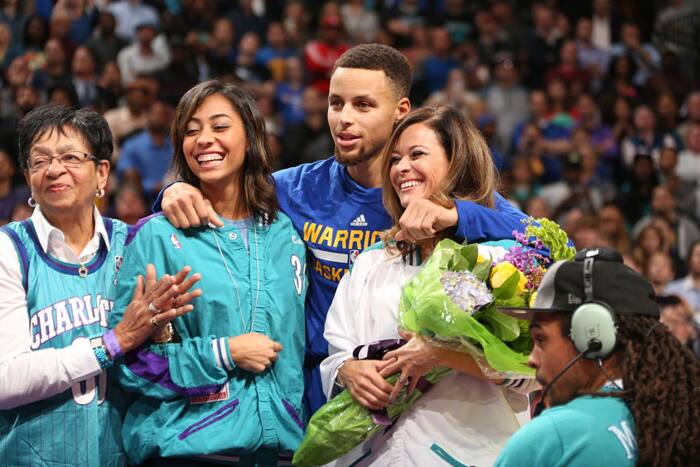 Cleive is a grandfather to three grown-up children from her daughter Sonya. His oldest grandson, Stephen Curry, is an American professional basketball player. He plays for the Golden State Warriors of the National Basketball Association (NBA).
His other grandson, Seth Curry, is also successful in the sports arena. He is an American professional basketball player for the famous Philadelphia 76ers of the National Basketball Association (NBA). Initially, he played college basketball for one year with the Liberty Flame. Later, he transferred to the Duke Blue Devils.
His last grandchild goes by the name Sydel Alicia Curry-Lee. She is an American former college volleyball player. She used to play for the Elon Phoenix women's volleyball team of the CAA Conference. She has a degree in psychology from Elon University.
Cleive does not reveal much to the public. Therefore, there are no details about his Cleive Ester Adams net worth, career, or salary. According to her daughter Sonya, he underwent a poor financial status during his days. He struggled to meet the basic needs of his family.
Cleive Ester Adams is a private man regarding his personal life. Nothing much is known about him except through his wife, children, and grandchildren. His family members have succeeded greatly in the different sports arena.
READ ALSO: Lebogang Mashile bio: age, parents, education, movies and TV shows, awards, profile
Briefly.co.za published a detailed article about Lebogang Mashile's age, parents, education, movies and TV shows, awards, profile. Lebogang is a South African multi-award-winning poet, author, actress, presenter, and record producer.
She is widely known for her artistic identity, especially her poems that have made her famous in over 28 countries. Her parents were exiled from South Africa in the 1990s and returned at the end of apartheid. She has partnered with other artists to create a poetry group called Feela Sistah. Find out more details from the article.
Source: Briefly.co.za