Justin Geduld bio: age, wife, education, career, profile
Geduld is a famous South African rugby player best known for his monstrous hits. He came into the limelight in 2013 after he was contracted to play for the South African national union rugby team. Since then, he has managed to win the hearts of multiple rugby fans with his technique, speed, and skills on the rugby pitch. But besides the pitch, Justin Geduld has also managed to win fans over with his devotion to his family. This article unveils details about his wife, daughter, age, and other interesting information.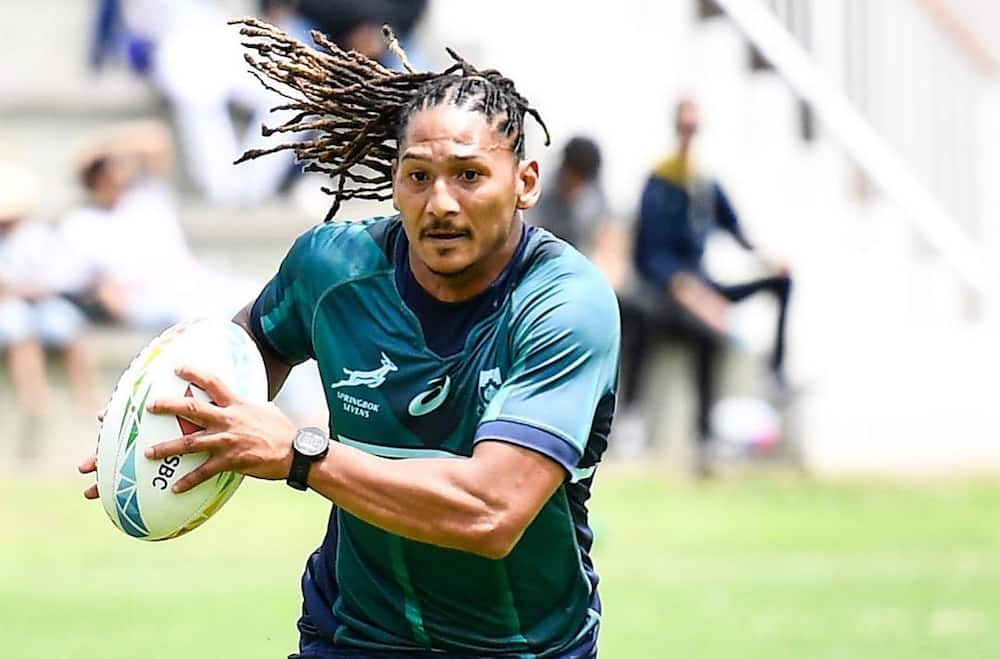 Geduld is best known as one of the best Springbok Sevens team players. He has a reputation for moving crowds with his exceptional skills on the pitch. But fans want to know more than just his pleasing performances on the pitch. So, this article will unveil the personal aspects of Justin Geduld that most fans are or might not be familiar with.
Justin Geduld profile summary
Date of birth: 1st October 1993
Place of birth: Cape Town, South Africa
Age: 27 years
Zodiac sign: Libra
Justin Geduld girlfriend: Mymoena Isaacs
Daughter: Niyah
Instagram: @justin_geduld
Twitter: @JustinGeduld
Height: 1.75 m
Justin Geduld bio
Justin is one of the leading, experienced and people's favourite South African professional rugby players. He is loved for his zeal and speed, two elements that have made him touch the hearts of most South Africa rugby fans. Despite his career being an open book, his fans are more curious about his life outside the rugby pitch.
The talented rugby player was born on 1st October 1993 in Cape Town, South Africa. As of May 2021, Justin Geduld age is 27 years. Details about his early life are yet to be released to the public. Nonetheless, Justin Geduld education profile is available online. He attended Tygerberg High School between 2009 and 2011.
Justin Geduld rugby career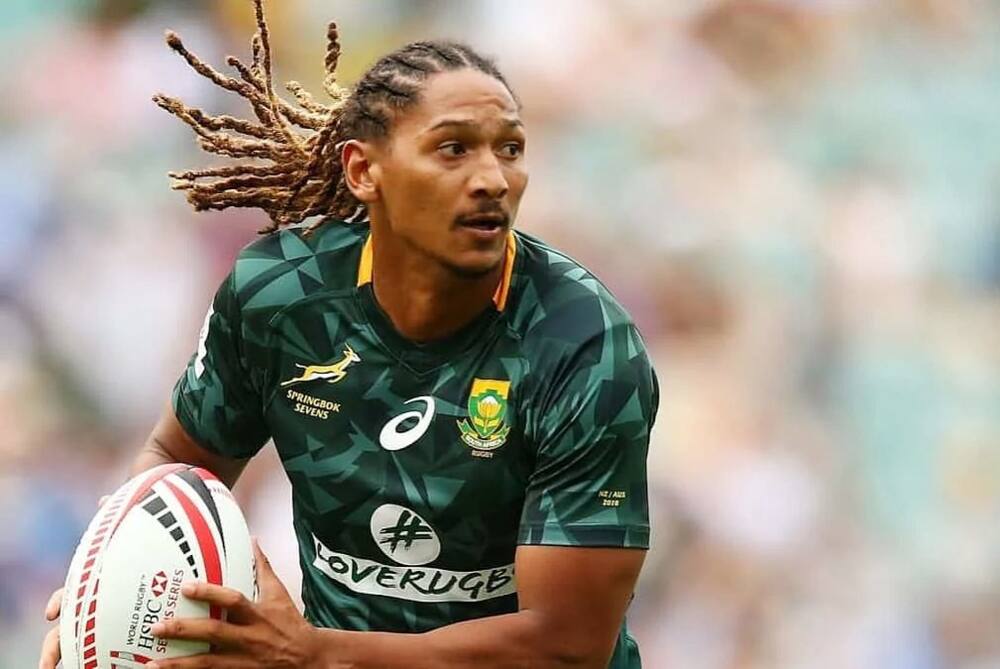 The 27-year-old kicked off his career fresh out of high school. In 2011, he represented Western Province in the U18 team. Following his impressive performance, he was set to also represent the team in 2012 in the U19.
In 2013, he made great strides after being contracted to play for the South African national rugby sevens team. His excellent performance prompted his selection for the 2013 IRB Junior World Championships held in France.
Since then, he has played numerous games and led his team to multiple wins. Currently, Justin Geduld team is the South African rugby union, where he plays as a 7's rugby player. His position is a sweeper/flyhalf.
Like with any other career, this public figure has had his fair share of ups and downs. Throughout his career, the 27-year-old has had multiple match highlights. But perhaps the groundbreaking highlight of his career was his monstrous hit against a Kenyan player during the 2019 Cape Town Sevens.
Justin Geduld tackle was deemed the most memorable highlight of the Cape Town Sevens by fans online. Most of his downs are linked to the injuries he has sustained during various matches. He has sustained quite a few, but he ranks his broken jaw by far the worst.
Following his thriving career, a lot of questions have been asked about Justin Geduld net worth. There are speculations that he is among the wealthiest South African Rugby Union Players, and fans want to know his worth. Unfortunately, he has not revealed this information. Much of what is known about his wealth is that he has steadily built it over time.
Who is Justin Geduld dating?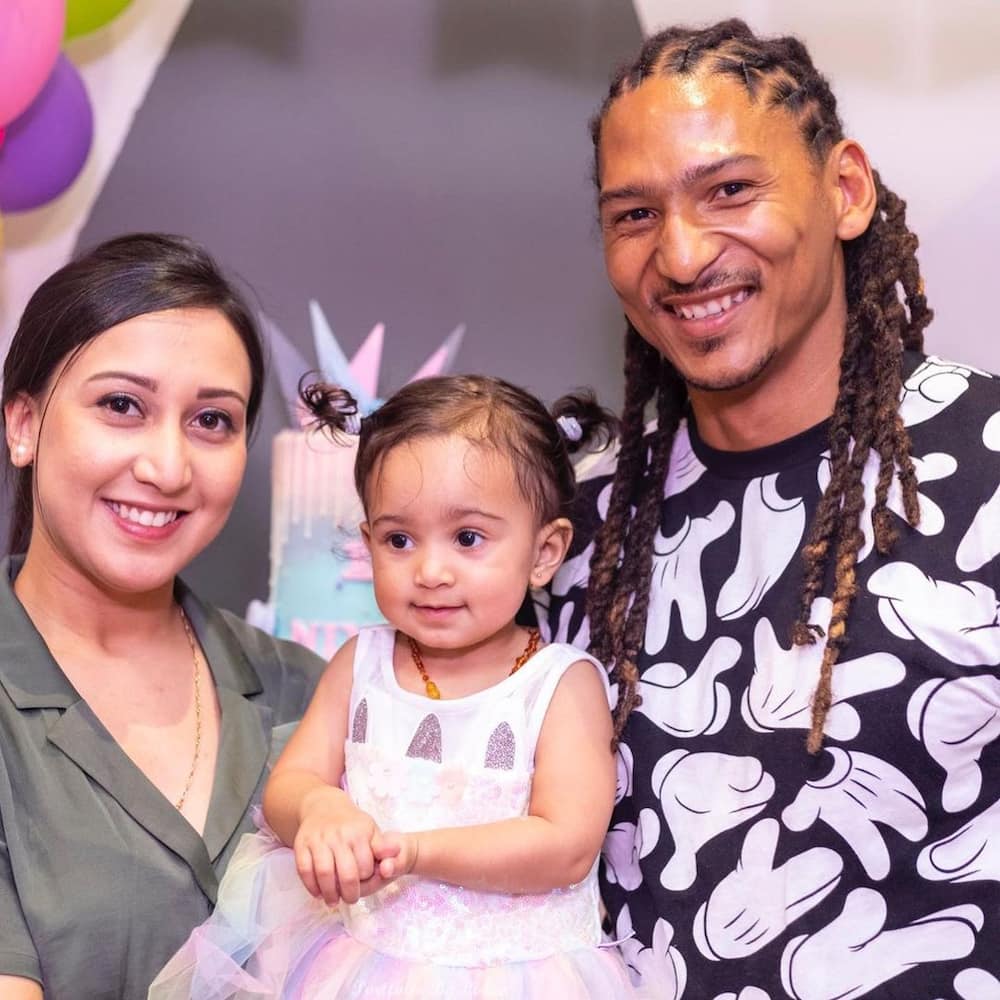 Most celebrities are known for keeping their relationship details under wraps. However, unlike other celebrities, this professional rugby player has never been shy from flaunting his relationship online.
If you are curious to know Justin Geduld wife, it is none other than the beautiful Mymoena Isaacs. Justin Geduld and Mymoena Isaacs had been dating for two years before breaking the news to the public in 2019 that they were expecting another addition to their family.
They were blessed with a beautiful girl whom they named Niyah. Niyah is her dad's look alike. She appears to be quite close to her dad, based on the numerous pictures the public figure has posted on his social media accounts. The images also reveal that this famous sportsman is a very hands-on father. If he is not teaching Niyah biking, he is teaching her to swim.
Take a look at Justin Geduld Instagram page to enjoy a few pictures of Justin Geduld family. You will notice that the rugby player spends most of his time with his daughter, further validating the close ties between the two. It is safe to say that Justin Geduld daughter is a happy daddy's girl.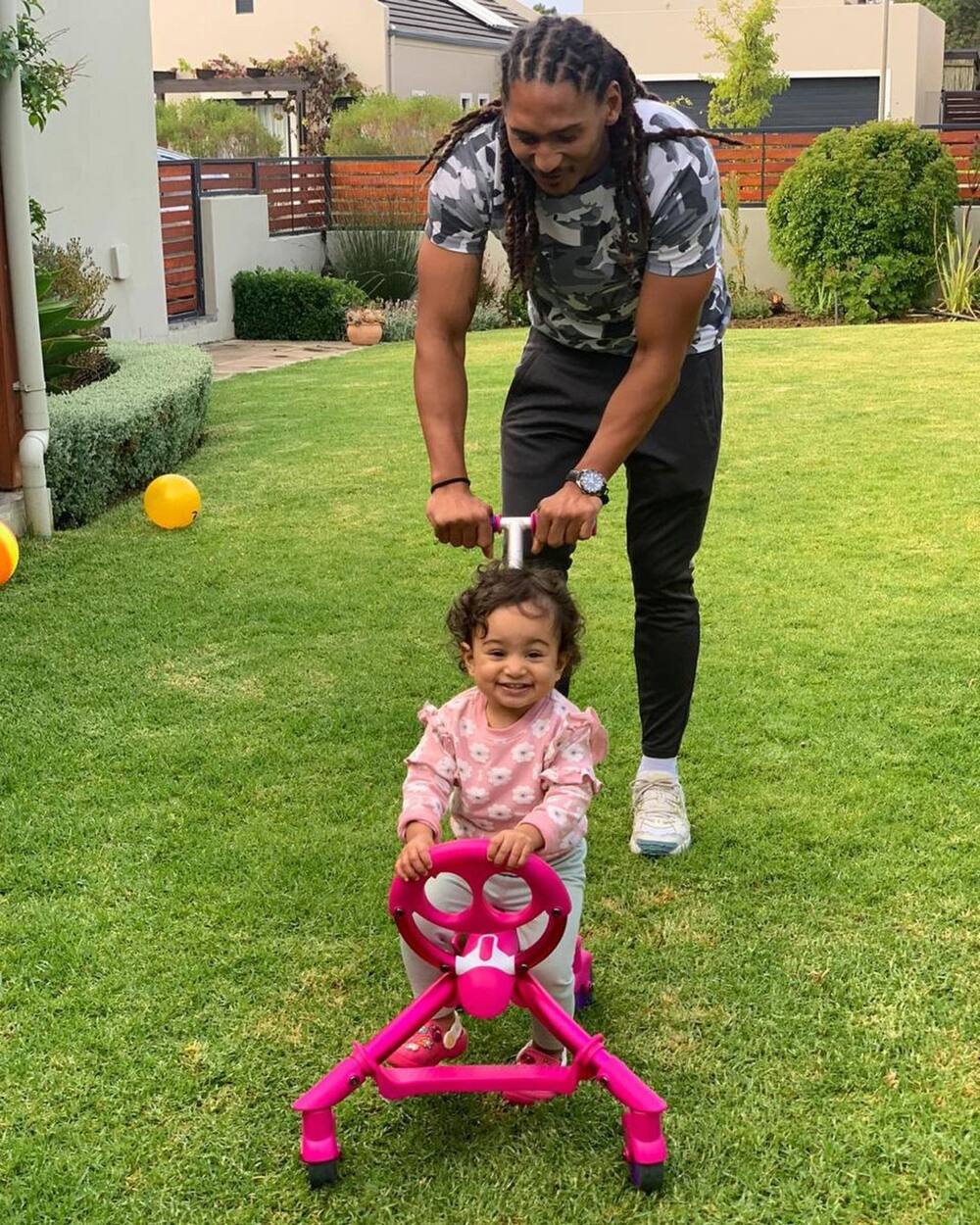 Geduld is pretty active on Instagram and Twitter. It means that you can catch up with him by looking through Justin Geduld Twitter or Instagram page. He tends to update his fans on what he is up to constantly. It could be training for upcoming matches, hanging out with the boys, or spending time with his daughter.
Sometimes, striking a balance between your career and family can prove to be a very taxing job. However, Justin Geduld has confirmed it is achievable. This professional rugby player has managed to balance his thriving career and growing family.
READ ALSO: Sibahle Zwane: Details about SA 13-year-old Math's genius
Briefly.co.za published an interesting article about a young South African Math genius known as Sibahle Zwane. The 13-year-old is turning heads with his ability to quickly and accurately solve Math problems and equations.
Solving Math questions and equations can be a nightmare even for a 40-year-old. But such is not the case for this 13-year-old. He has a sheer passion for numbers, which has made him stand out among kids of his age. Find out more about this young Math genius by reading the article.
Source: Briefly News