Who is Tyler Herro girlfriend? Bio of the IG model Katya Elise Henry
Tyler Herro has been going through a rough patch. First, it was the threats and the drama that followed suit after he transferred to Kentucky. His hometown people felt like it was a stab in the back, and it became a little ugly for Tyler and his family. After that, his performance got his team questioning about his personal life. So, who is Tyler Herro girlfriend?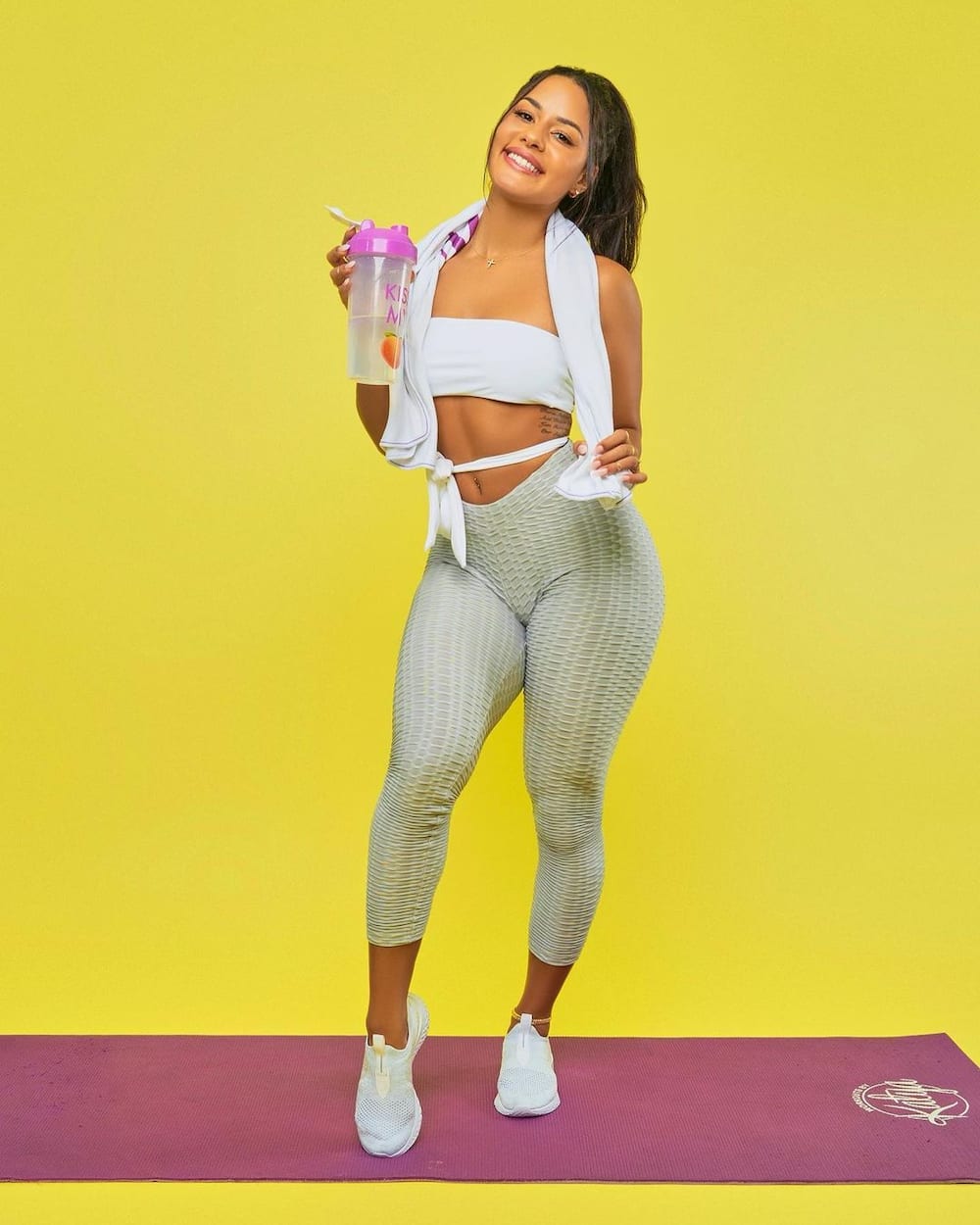 From his Instagram posts, there has been a consistent lady in his posts, and many have been wondering who she is and what her story is. Well, keep reading to find out this and more.
Katya Elise Henry profile summary
Birth name: Katya Elise Henry
Date of birth: 14th June 1994
Place of birth: Minneapolis, Minnesota
Katya Elise Henry age: 26 years (as of 2020)
Nationality: American
Relationship status: Dating
Boyfriend: Tyler Herro
Height: 5ft 7 in (1.67m)
Katya Elise Henry weight: 128 lbs (58 kgs)
Profession: Instagram star, Fitness model, personal trainer
Instagram: @katyaelisehenry
Katya Elise Henry biography
Katya Elise Henry birthday is on 14th June. She was born in 1994 in Minneapolis, Minnesota, USA. She is the daughter of Tawnya Lynn Nelson and Derrick Anthony Henry. Anthony, her father, worked professionally as a bodyguard for over twenty years, providing security to some well-known names in the entertainment industry. Elise has two sisters, Gabrielle and Tanaya. Tanaya, who is older than Elise, is a model, actress, and jewellery designer.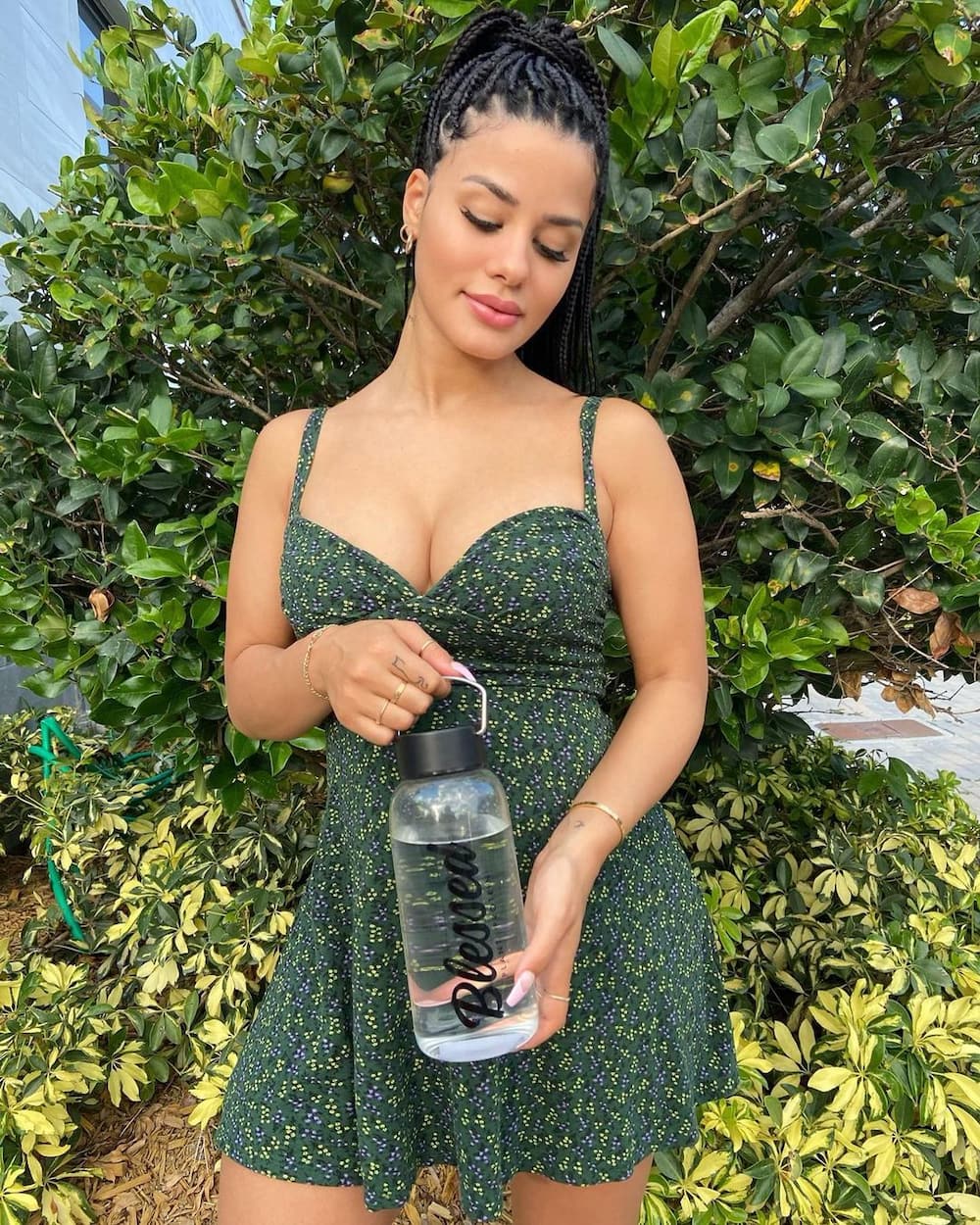 The Instagram star studied at Desert Mountain High School in Scottsdale, Arizona, where she graduated. While there, she got into cheerleading, which was the beginning of her fitness journey. Her mother, Tawnya, played a crucial role in the making of the person she is today. Her mother advised on the workouts, diet, and supplements that would favour her body.
What nationality is Katya Elise Henry?
The fitness model is American. Katya Elise Henry race has a very rich background. She is African American with Russian, Native American (Sioux and Potawatomi tribes), and Swedish ancestry.
Who has Katya Elise Henry dated?
The fitness model is currently dating the NBA Miami Heats player Tyler Herro. The two have not been shying away from posting on social media on their rendezvous together. Prior to Tyler, there was the Katya Elise Henry Kuzma relationship. The model and NBA Los Angeles Lakers had been dating for half a year before the two finally called it quits in mid-2019. She had also been involved with the singer Austin Mahone whom she broke up with, back in 2017.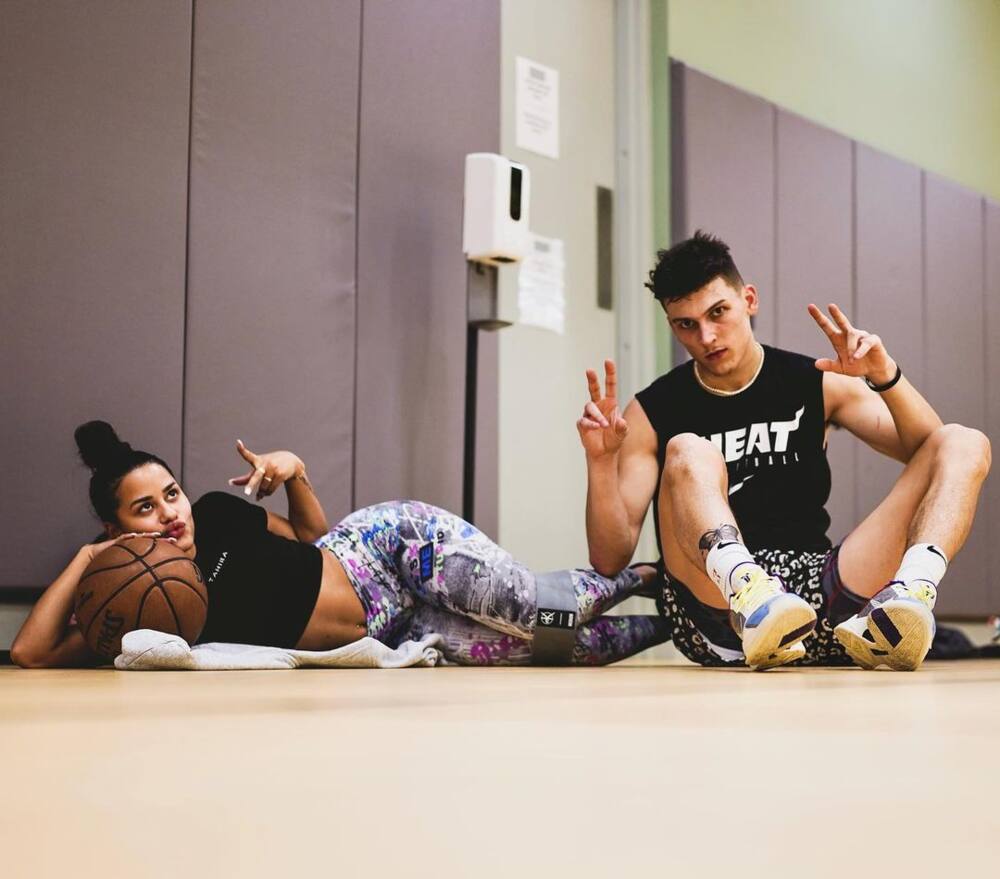 Career
After getting into cheerleading, the fitness model went on a journey of self-discovery and has mastered what works for her. As she was finishing school, and she got several deals for photoshoots, which have come a long way in building the portfolio she has today.
Her toned body quickly got her a following on social media, which has built the brand she is today. She has partnered with EHPlabs, which is a fitness and supplement brand. She has been featured in multiple events including 'Body Power Expo' and 'Olympia Weekend' by Joe Weider. Katya also has a website where she sells fitness programs, apparel, meal plans, and other lifestyle and fitness-related products.
Katya Elise Henry surgery
People have always speculated that Elise has gone through plastic surgery to achieve her curvy figure. There, however, have not been any reports to verify these speculations. She is clearly not a big fan of surgery, shots, implants, and fat transfers, as she made a post regarding the same. For her, heavyweights are the way to go.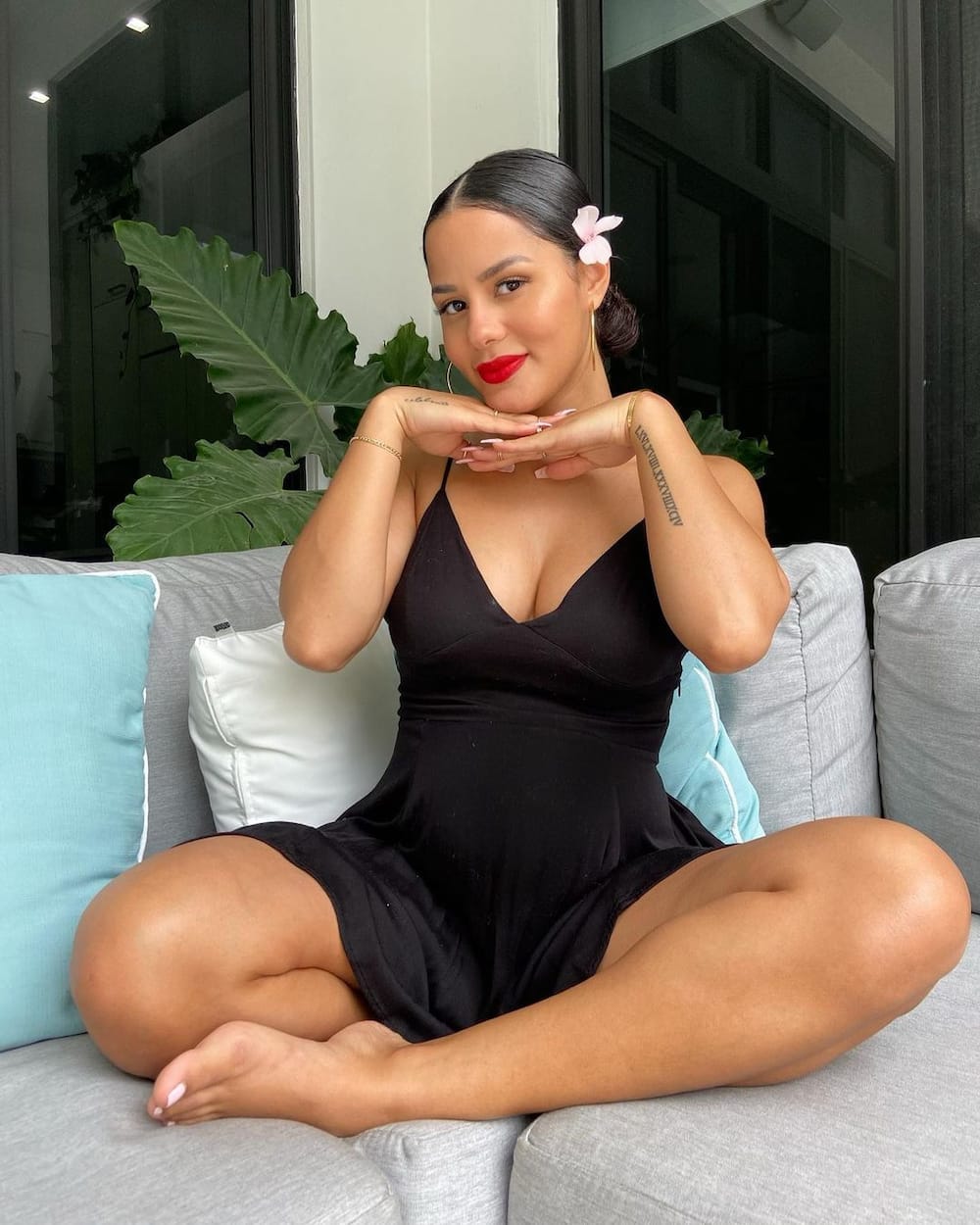 Katya Elise Henry net worth
The fitness model's net worth is yet to be confirmed. However, it is speculated that her worth is in the millions range. She is a successful fitness entrepreneur, and with a following of over 8 million just on Instagram, one can only speculate that she is making good money from her fitness packages.
Tyler Herro girlfriend does not shy away from social media. She avidly posts images that have become body goals for a lot of women. For her, the goal is to help as many women as possible achieve the body shapes they desire.
READ ALSO: Neve O'Brien age, parents, sibling, education, net worth, profile
Do you know Conan O'Brien's daughter, Neve O'Brien? Briefly.co.za recently published a biography on the young lady.
Neve O'Brien is the first-born daughter of the comedian and Tv Show host. In 2012, she did a cover of Taylor Swift's single, We're Never Getting Back Together, which she uploaded to YouTube. The video showcased her comedic side.
Source: Briefly News