Aretha Franklin's children: Everything we know about her four children
Aretha Franklin, popularly known as the Queen of Soul, had her claim to fame through her music career. She was also the matriarch of her family. Despite her celebrity status, the singer was guarded about information regarding Aretha Franklin's children.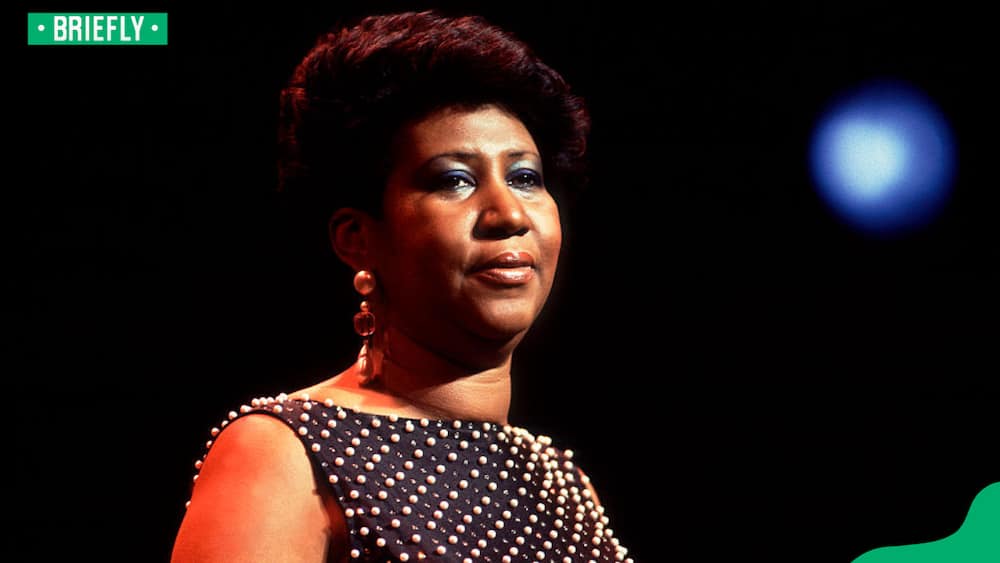 According to David Ritz, a biographer, the singer was extremely private, unlike most celebrities, and her trick to emotional survival was the idealisation of her life. Go through these details as they debunk Aretha Franklin's children and their whereabouts.
How many children did Aretha Franklin have, and where are they now?
The singer had four sons who she adored. Below are details about them and answers to the question, how old was Aretha Franklin when she gave birth to her children?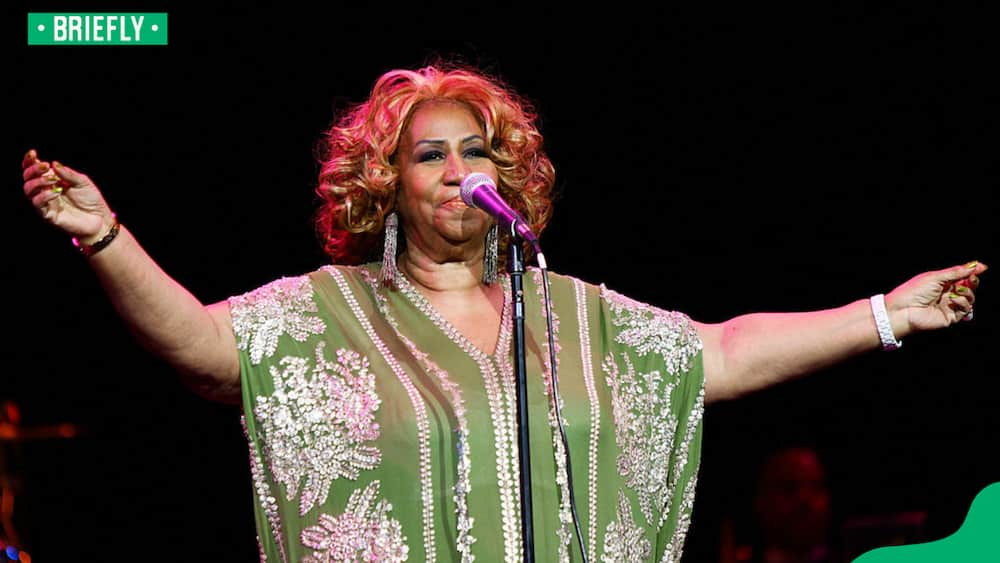 Clarence Franklin
Full name: Clarence Franklin
Date of birth: 28th January 1955
Age: 68 years (as of September 2023)
Place of birth: Detroit, Michigan, USA
Father: Edward Jordan
Aretha conceived at 12 and had her eldest child, Clarence Franklin, in 1955. She named him after her dad, CL Franklin, the American Baptist minister.
Who fathered Aretha's first child? According to David Ritz, a biographer, Donald Burke, a boy from Aretha's school, was Aretha Franklin's first child's father. However, according to an alleged handwritten will discovered in 2019, Clarence Franklin's father was confirmed to be Edward Jordan.
Not much information about Edward Jordan and Aretha Franklin's relationship and Clarence's childhood is publicly available. He is said to have the least musical interest among Aretha Franklin's sons.
What happened to Aretha Franklin's son Clarence? According to reports, Clarence was diagnosed with an undisclosed mental illness and has a history of being admitted to several assisted living facilities.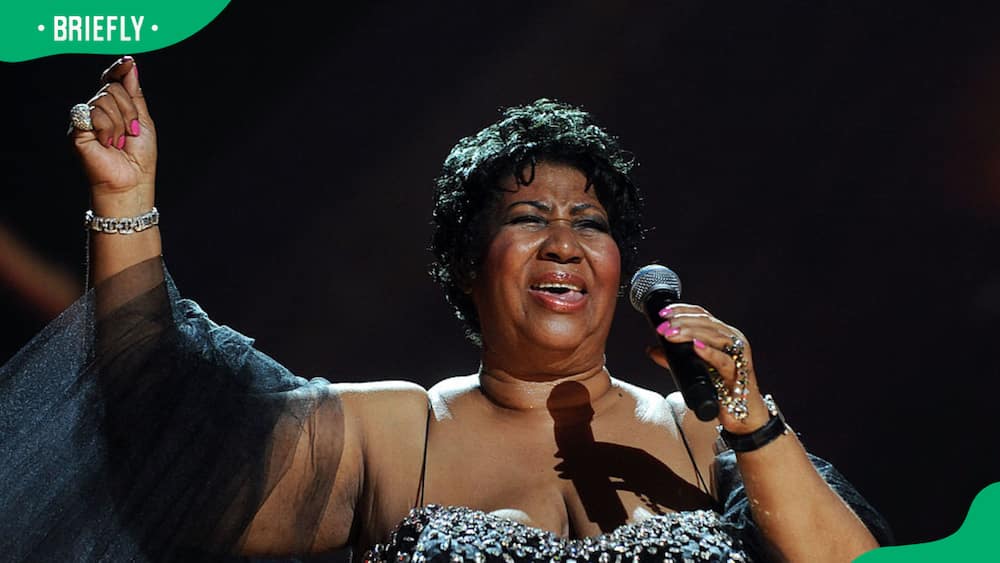 Edward Franklin
Full name: Edward Franklin
Nickname: Eddie
Date of birth: 22nd January 1957
Age: 66 years (as of September 2023)
Place of birth: Detroit, Michigan, USA
Father: Edward Jordan
How old was Aretha when she had her second child? Aretha welcomed her second son, Edward Franklin, on 22nd January 1957, at 14 years.
Who fathered Aretha Franklin's first two children? Edward Jordan fathered the singer's two eldest sons, although they grew up under their maternal grandmother's care.
After Edward's birth, Aretha dropped out of school to focus on her music career. Eddie followed in his mother's footsteps and pursued a music career. He worked as a gospel singer and recorded a cover of This Christmas with his mother.
Teddy Richards
Full name: Ted White Jr.
Nickname: Teddy Richards
Date of birth: February 1964
Age: 66 years (as of September 2023)
Place of birth: Detroit, Michigan, USA
Father: Ted White
In 1961, at age 19, Aretha Franklin married Ted White, who later became her manager. Aretha and Ted had their son, Ted White Jr., in February 1964 in Detroit. After Teddy Richards' birth, Aretha divorced Ted White amid reports of domestic abuse.
Teddy was primarily raised by his father and family, even though he was close with his mother and played the guitar in her band. Despite his prowess, Teddy Jr. opened up about his father being against his pursuit of music; he emphasised the value of education and not showbiz.
Nonetheless, Teddy Richards had his claim to fame as a singer-songwriter. His albums include:
Sonic Bloom
The Longest Mile (7 Song CD-Single)
Gravity
Richards evolved from a self-taught guitarist to an accomplished tunesmith, sound engineer and producer. On his website, he describes himself as Southwest Florida's #1 solo entertainer.
Kecalf Franklin
Full name: Kecalf Cunningham
Nickname: Kecalf Franklin
Date of birth: 28th March, 1970
Age: 53 years (as of September 2023)
Place of birth: Detroit, Michigan, USA
Father: Ken E. Cunningham
Kecalf Cunningham, also known as Kecalf Franklin, was born on 28th March 1970 in Detroit, Michigan. His name was a combination of his father's name, Ken E., and his mother's initials ALF. Ken E. was Aretha's road manager.
Like his mother, Kecalf pursued a career as a gospel musician and rapper. He performed on stage with his mother. Kecalf is also a father, and his children are also singer-songwriters. His daughter, Grace, auditioned for American Idol in a February 2022 episode.
Following Aretha Franklin's death, Kecalf spoke against Jennifer Hudson-led biopic Respect, released in 2021. He castigated her for not acknowledging Aretha's children and grandchildren and putting her family in a book without permission.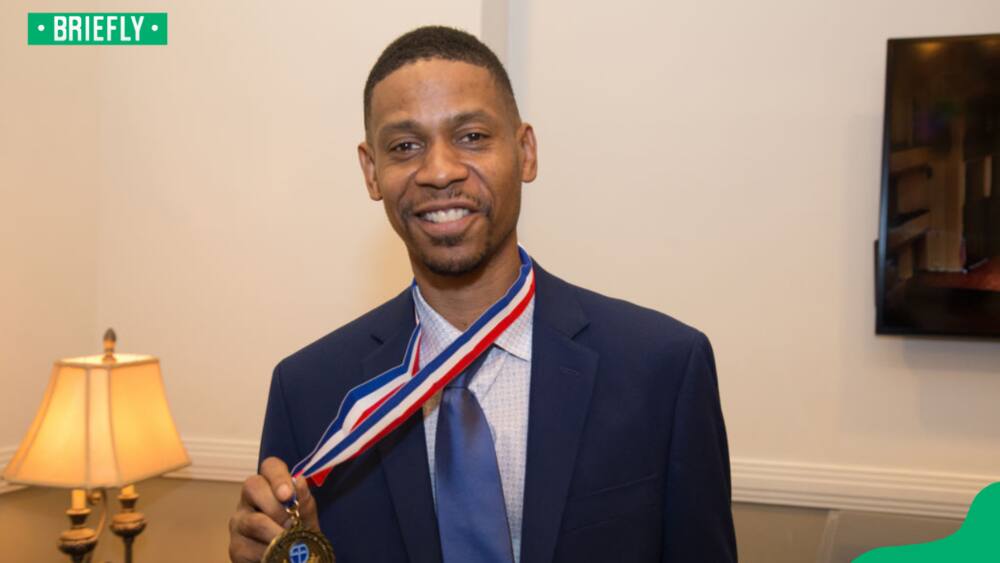 Who inherited Aretha Franklin's money?
Five years after Aretha's death, the battle over her estate now depends on a trial in a probate court. The legendary singer did not give formal instructions about her money and property. However, eight months after her death, two handwritten wills have been retrieved in her home, including in a spiral notebook crammed under sofa cushions.
Three of Aretha Franklin's kids are divided on the future of their mother's estate. For instance, Teddy believes a document dated 2010 should be used, while Edward and Kecalf believe a document dated 31st March 2014 should be considered.
Clarence Franklin, Aretha Franklin's son, is not involved in the legal battle since he has special needs and lives under a legal guardianship. However, according to both wills, he must be supported by the estates.
These details about Aretha Franklin's children let you in on the late singer's life. She carved out a name in the music industry and was a doting mother to her sons.
READ ALSO: Who is Kassius Lijah Marcil-Green dating? All about the American actor
Briefly.co.za compiled Kassius Lijah Marcil-Green's biography. Lijah, a renowned American actor, is famous for his starring role in Aladdin. He is also widely recognised as a celebrity child. His personality has attracted so much scrutiny from the public.
Kassius Lijah Marcil-Green identifies as gay and is dating Ian Ward. They have been together since 2019. How did they meet?
Source: Briefly News