Julius Malema and EFF MPs Leave SONA Hearing Abruptly, SA Not Surprised: "Thrives on Lawlessness"
Julius Malema and EFF MPs led by advocate Tembeka Ngcukaitobi walked out of a parliamentary hearing
The party members are facing charges related to storming the Sona stage during President Cyril Ramaphosa's speech earlier this year
South Africans reacted to EFF's stunt and voiced their opinions about their behaviour on social media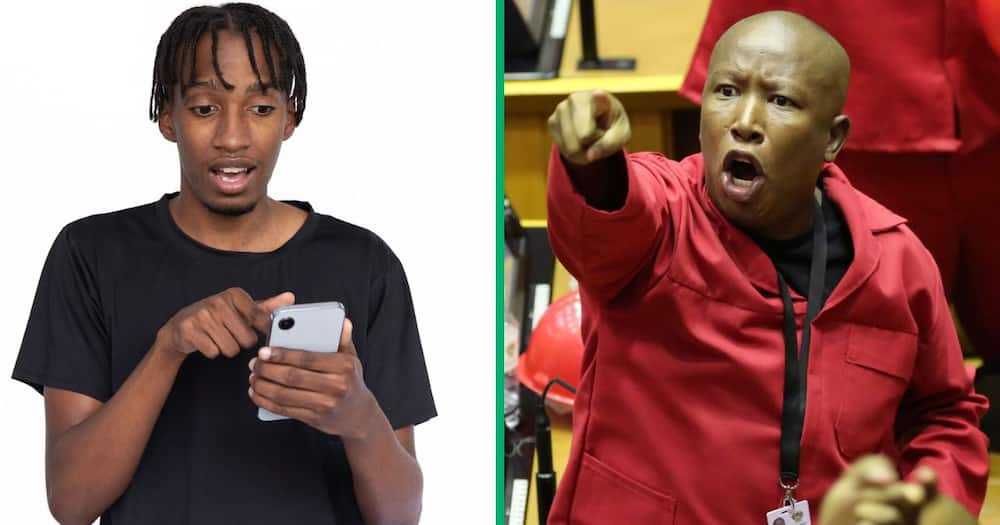 CAPE TOWN - Economic Freedom Fighters leader Julius Malema, along with EFF MPs and their legal counsel, including Tembeka Ngcukaitobi, staged a dramatic walkout during a parliamentary hearing on Monday.
EFF SONA hearing
The hearing revolves around charges related to storming the stage during President Cyril Ramaphosa's State of the Nation Address (SONA) on 9 February 2023. The charges include the alleged threatening of the president.
EFF's legal maneuvers
During the hearing, advocate Ngcukaitobi applied for a postponement and requested a judge hear the matter, reported TimesLIVE.
However, tensions rose when the committee rejected the application. Malema expressed his dissatisfaction before they left, boldly stating that "no white man will persecute the EFF" before they left.
The hearing started on Monday and is set to continue until Wednesday.
SA react to EFF"s walkout
Citizens weighed in on the legal drama that played out in parliament.
Aria Jula said:
"The EFF thrives in lawlessness, so nothing surprises me there."
Bongani Mbanjwa wrote:
"They think violence, intimidation and walk outs are a norm. Perhaps in a cult-like EFF, it's a norm."
Dumisani Sokhulu mentioned:
"This clown has a very inflated image of himself, he's haughty and overweening and doesn't possess any leadership qualities, he turned his party into a one-man show."
Carl Taylor posted:
"Good riddance."
Jacques Z Swanepoel
"Good, with only 10% of votes, they do not really belong in the cabinet."
Sona 2023: Julius Malema Stands by EFF Disruptions
In a related article, Briefly News reported that the leader of the Economic Freedom Fighters, Julius Malema, stood by his party's actions during the State of the Nation Address.
Making good on its promises, the Red Berets disrupted President Cyril Ramaphosa's national address before the president was even through the welcoming address. The party prevented Ramaphosa from delivering his speech for 30 minutes.
Source: Briefly News