Transnet Aims To Clear Durban Port Backlog by 2024, Citizens Worried About State-Owned Company
Transnet said it aims to finish clearing 70,000 containers stacked at the Durban port by next year
The state-owned company said it's implementing contingency plans to resolve the issue quickly
Transnet's acting CEO cited government efforts to cut red tape in the procurement of important equipment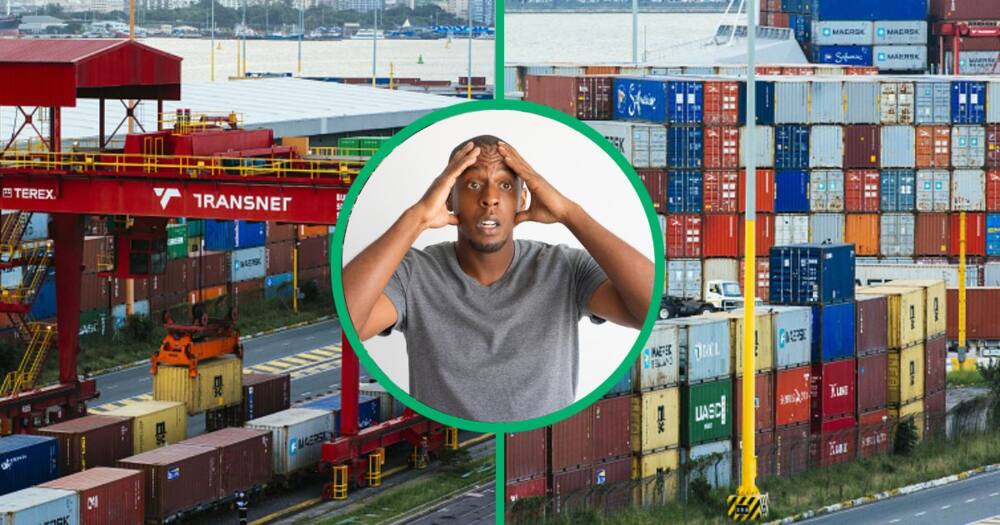 DURBAN - Transnet plans to clear the backlog of 70,000 containers at its Durban port by 2024.
The current challenge has led to an expected delay of 21 days before anchored containers can be offloaded.
Transnet implements contingency measures
Acknowledging the situation's urgency, Transnet has initiated contingency measures to address the goods backlog.
The first step involves procuring essential equipment at the port. Transnet's approach aims to streamline operations and expedite the process.
Government cuts red tape
Michelle Phillips, Transnet's acting CEO, highlighted the government's intervention, reported EWN. She said that steps have been taken to cut red tape in procurement, allowing for quick acquisition of the necessary equipment. Phillips emphasised that the primary focus is on clearing the backlog fast.
SA discuss Transnet's crisis
Read some comments below:
Mervin van Rooyen said:
"Seriously, think again. Nothing that cANCer was given is 100% operational anymore. Everything is falling apart."
Bryan Judd posted:
"Going to have lots of rusting ships parked permanently off the coast!"
Mzolisi Mbhalo commented:
"Senior management is incompetent."
Mark Andrews mentioned:
"What a joke! Transnet needs to be privatised and streamlined asap."
Gerry Kipongo wrote:
"They are deliberately running the company down so that they can privatise it to their business partners just like Telkom."
Transnet freight rail battles vandalism
In another article, Briefly News reported that South Africans were discontent with how their tax money is used after two Zimbabwean nationals were sentenced to 10 years each for tampering with essential rail infrastructure.
Namer Ndlovu (27) and Collen Singanje (28) were arrested at Eskia Mpahlane Drive in the Wonderboom area after Passenger Rail Security Agency of South Africa (PRASA) guards caught them with eight signal copper cables.
Source: Briefly News