Helman Mkhalele biography: age, siblings, pics, latest news
Life has given Helman Mkhalele a new chance in football. He is making the headlines due to his appointment as the new assistant coach of the Bafana Bafana team. His new lease of life comes years after he faced a rough patch financially. However, his story is one of a kind, and he hopes to serve as an example.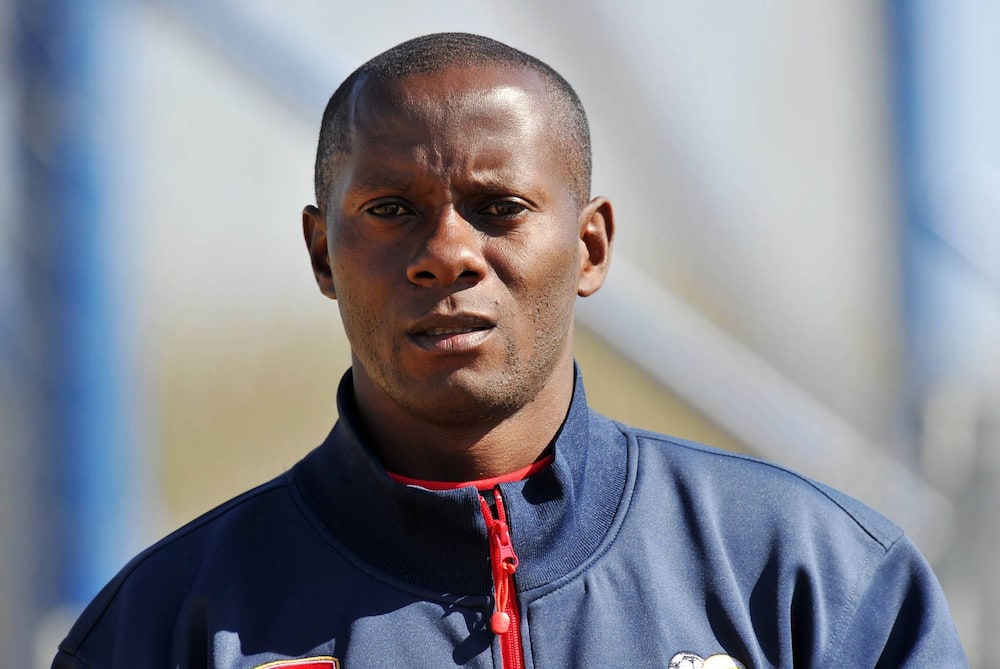 In the 90s, Helman Mkhalele had a flourishing career as a winger, and he set an admirable record as a soccer player. At the peak of his career, he flew to Turkey and played for several Turkish football teams. However, after his retirement, his financial choices cost him, and he lost several million due to poor financial choices. His biography breaks into bits why his appointment is a new lease in life.
Helman Mkhalele profiles
Full name: Helman Nkosiyethu Mkhalele
Known as: Midnight-Express
Date of birth: 20th October 1969
Place of birth: Newcastle, KwaZulu Natal, South Africa
Nationality: South African
Positions: Winger
Gender: Male
Occupation: Assistant coach and retired footballer
Instagram: @helman_midnightexpress
Website: coachhelmanmkhalele.com
Helman Mkhalele biography
Helman was born to a family that adored football. He rose to fame through the sport, and so did Helman Mkhalele's brothers. He significantly impacted the country's football team in the 90s and led the team to win the Africa Cup of Nations.
Helman Mkhalele age
How old is Helman Mkhalele? Helman Nkosiyethu Mkhalele was born on 20th October 1969 in Newcastle, KwaZulu Natal, South Africa. Therefore, he will be turning fifty-two in October 2021.
Helman Mkhalele siblings
Lazarus Mkhalele and Sydney Mkhalele are Helman Mkhalele's brothers. They played in the NPSL.
Helman Mkhalele career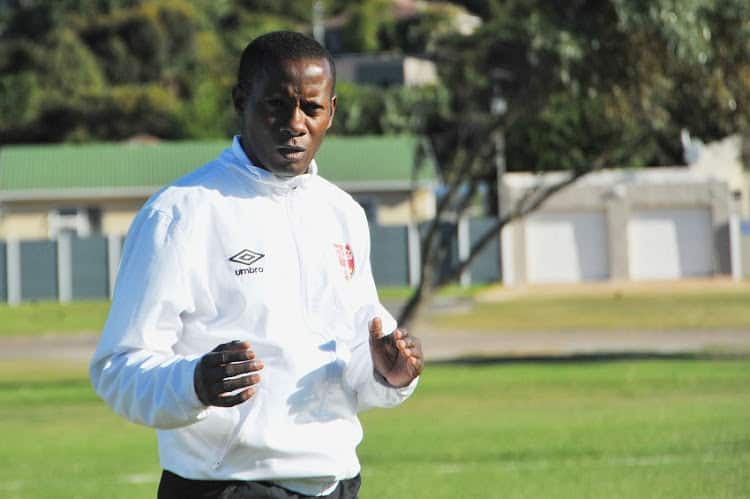 He made his debut in 1988 when he signed his first contract as a professional footballer for Chippa Dynamos. Later, he signed for Jomo Cosmos FC, Orlando Pirates, and Bafana Bafana. After that, he rose to become a former player on the South African national football team.
He set a record of 66 caps and a whopping eight goals to his name. He was part of the team that travelled to France for the FIFA World Cup. He was also part of the team that secured the Africa Cup of Nations in 1996. He retired from soccer at the age of thirty-seven after a match against Mozambique in 2005.
Mkhalele played in Turkey for Malatyaspor, Göztepe, Ankaragücü and Kayserispor. After retirement, Helman landed a job as a facilitator at KBC Health and Safety Company. He also acquired a diploma in education from Soweto College. He also owns a furniture business and is the coach of the national under 20 football team.
Some towns have been named after him since he is a legendary winger and a player that significantly contributed to the country's glory. An example is Mkhelele, also known as Evaton West in Evaton, situated in the south of Johannesburg.
Helman Mkhalele latest news
On Friday, 21st May 2021, the South African Football Association revealed Helman Mkhalele as the assistant coach to the new Bafana Bafana head coach Hugo Broos. Mkhalele boasts of decades' worth of experience in football. He is a former Bafana Bafana star who won the Africa Cup of Nations as a winger. He also played for Orlando Pirates and Jomo Cosmos. Helman also served as the assistant coach to David Notoane, and they served the SA under 20 team.
The South African Football Association announced Helman's appointment on the official Bafana Bafana Twitter account, and the message read,
Safa and Bafana Bafana coach Hugo Broos have appointed former Bafana Bafana winger Helman Mkhalele as the local assistant coach,
Helman Mkhalele net worth
Helman retired from football close to fifteen years ago. However, having set a high status, you would expect his finances to be in check. Nonetheless, he had a rough patch years after his retirement. In 2017, he admitted to losing millions and some of his assets due to a lack of proper financial guidance. He also acknowledged his losses to investing in a furniture business he lacked knowledge of.
Having tasted the water, he warned football players against splurging their money on flashy cars. Instead, he urged them to invest their money where there is sustainability. He gave his experience accounting how fame had impacted his decision-making.
Once you get famous, it becomes challenging to focus on real matters. Everybody runs after you, and it becomes difficult to listen,
The experience prompted him to consider securing his diploma, although he has never practised as a teacher.
Helman Mkhalele pics
Midnight-Express enjoyed a long and successful club career by playing for some of the biggest clubs in Africa. Here are some pictures of Helman Mkhalele.
1. Family man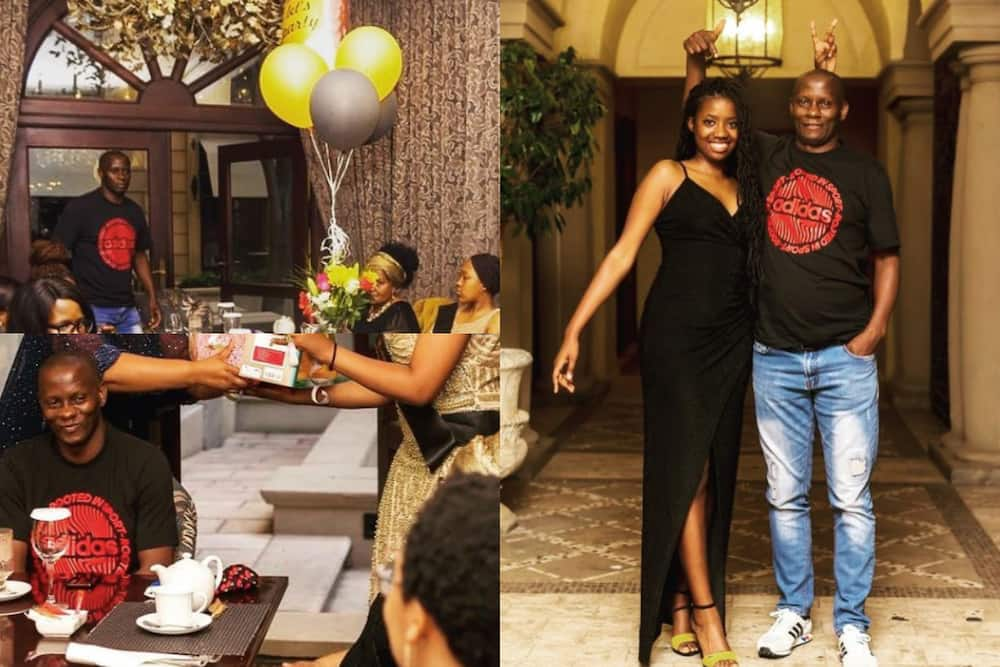 The former player loves spending time with his family and friends. He has a beautiful daughter Naledi Mkhalele and a son named Sakhile Mkhalele.
2. He keeps fit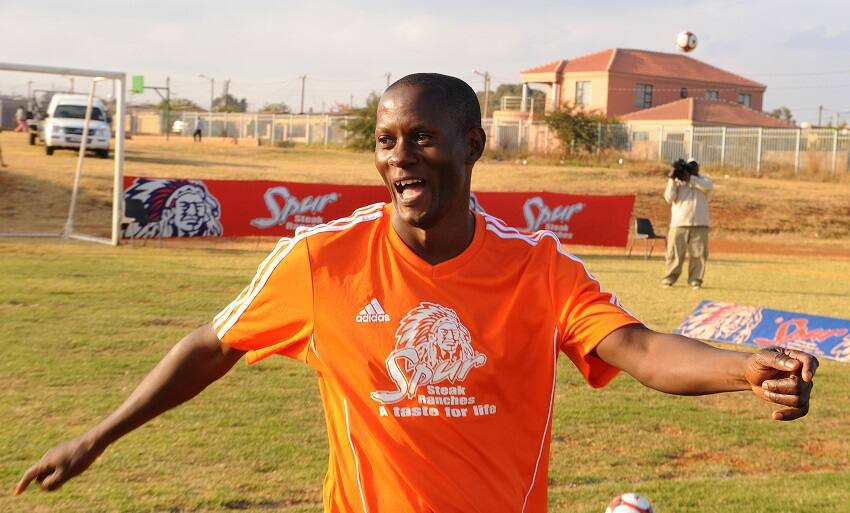 At the age of fifty-one, he has not changed a bit. However, he looks physically fit and would positively impact the team.
3. Great team player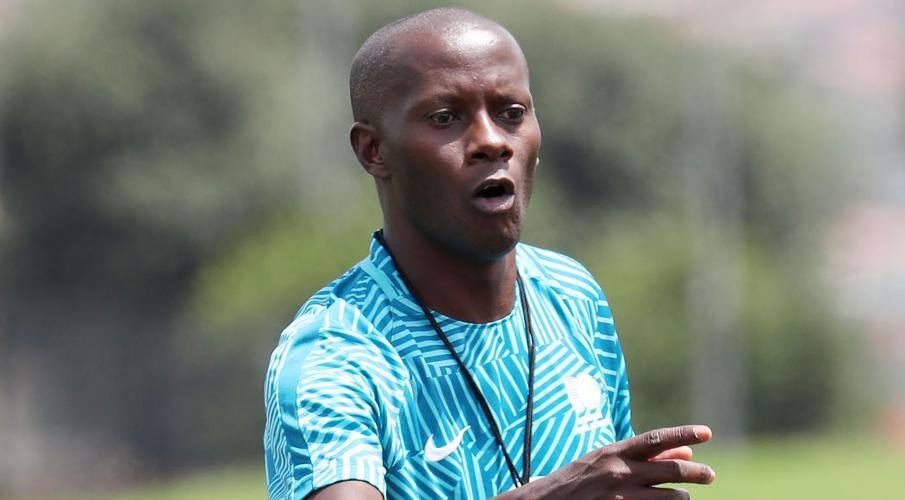 Helman has been in the football scene for more than two decades. As an assistant coach, he has so much to deliver. He might be the man to restore the glory of Bafana Bafana.
Between July 2016 and January 2017, Helman Mkhalele served as the caretaker manager for the South Africa Under 20 team. His resilience and dream to benefit the country's football team made him successful.
READ ALSO: Top 20 South African players abroad doing us proud | SA soccer players abroad
Briefly.co.za published details of successful South African players abroad. The list will enlighten you on the stars who secured chances in top football teams.
The burgeoning crop of talent in the country has created a niche for talented soccer players to secure opportunities abroad. You will be bummed to discover that some of the players in the competitive leagues draw their roots back in the country. Khanya Leshabela is one of the talented figures who is affiliated with Leicester City.
Source: Briefly.co.za