Inspiring Nelson Mandela quotes on education, leadership and life
Nelson Mandela was a man who lived through it all. His life, struggles, bravery, and achievements are recognized worldwide. It is no secret that the legendary figure's passion for education was great, his leadership skills impeccable, and his determination to survive the hurdles life threw at him unmatchable. He saw education as a powerful tool for freedom and the mechanism through which young people can equip themselves to make this world a better place. This post features the best Nelson Mandela quotes on education, life and servant leadership. Read down below to find out the most influencing Nelson Mandela education quote.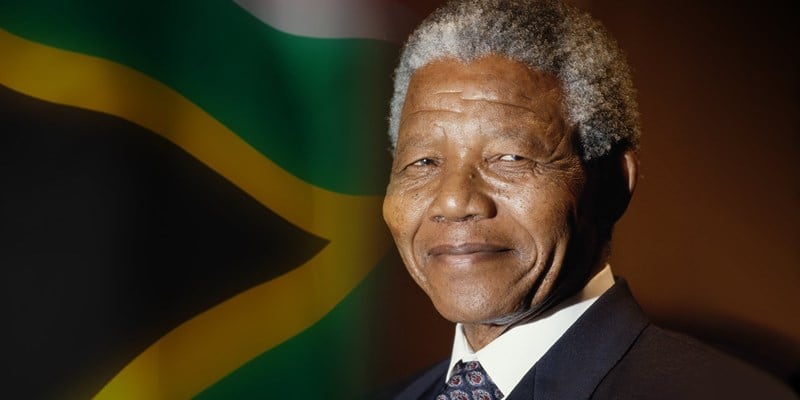 Having sacrificed his freedom to liberate his people was a showcase of his leadership skills and his determination to achieve his vision despite enormous resistance from white minority. Nelson Mandela's imprisonment and woes did not stop him from pursuing the education he desired. Even while in prison, he found a way to pursue a law degree and also write a book. Below are some of the famous Nelson Mandela quotes and inspirational Nelson Mandela quotes about education that will motivate you to learn and achieve the best in life in spite of any circumstance.
Nelson Mandela education quotes
Education is the most powerful weapon which you can use to change the world.
Education is the great engine of personal development. It is through education that the daughter of a peasant can become a doctor, that the son of a mineworker can become the head of a mine, that the child of farm workers can become the president of a great nation. It is what we make out of what we have, not what we are given, that separates one person from another.
A good head and a good heart are always a formidable combination. But when you add to that a literate tongue or pen, then you have something extraordinary.
No one is born hating another person because of the color of their skin, or his background, or his religion. People must learn to hate, and if they can learn to hate, they can be taught to love, for love comes more naturally to the human heart than its opposite.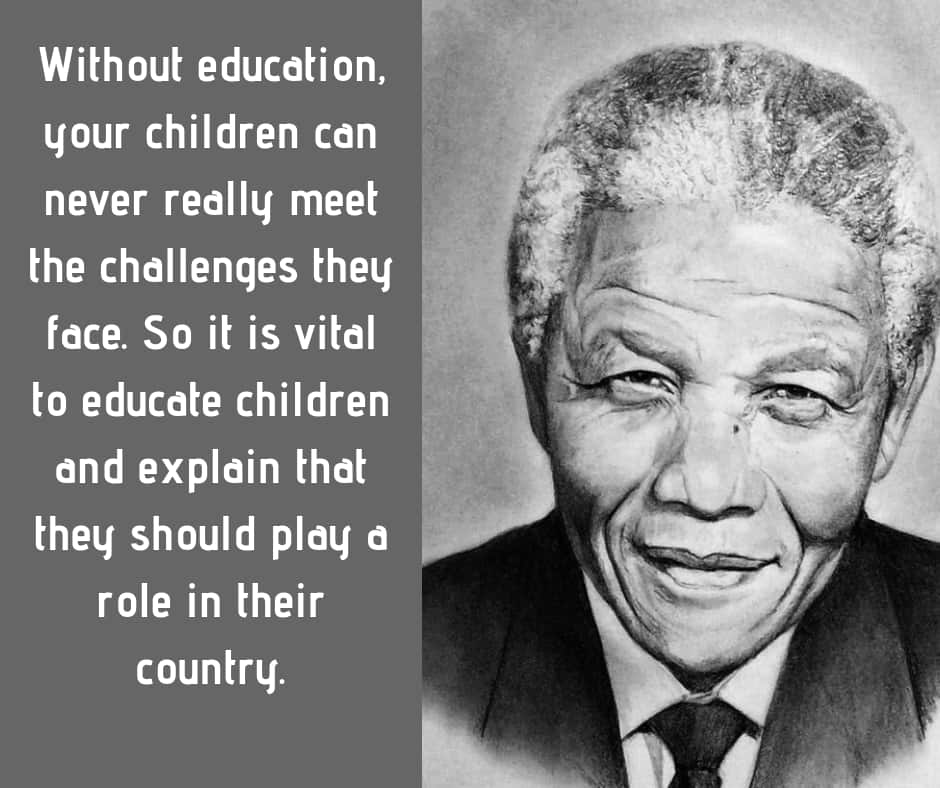 The power of education extends beyond the development of skills we need for economic success. It can contribute to nation building and reconciliation. Our previous system emphasized the physical and other differences of South Africans with devastating effects. We are steadily but surely introducing education that enables our children to exploit their similarities and common goals while appreciating the strength in their diversity.
We need to educate our young people to become adults who cherish the values of respect for women and children proclaimed in the National Men's March today.
I will spend the rest of my days trying to secure a more educated and secure South Africa.
It is one of our significant tasks of reconstruction to build an education system that provides quality opportunities for all our people.
It is fundamental that our children are prepared to compete with confidence in the international arena. We need to ensure that all our children have access to a world-class, quality education.
Many students in remote rural areas in our country do not become confident readers and writers. Indeed, they are denied the creativity that in turn negates the world, the boldness of their ideas.
South Africa's need for rapid expansion of its scientific and technological skills is immense. On your shoulders rest the challenge of giving science a face that inspires our youth to seek out science, engineering, and technology.
This occasion (his graduation from Stellenbosch University) is a testimony to the fact that we South Africans have struck out on the road of building a joint future, that we are in the process of breaking down the divisive bulwarks of the past and building up a new nation – united in all its rich diversity.
Not a day goes by when I don't read every newspaper I can lay my hands on, wherever I am.
Young people must take it upon themselves to ensure that they receive the highest education possible so that they can represent us well in future as leaders.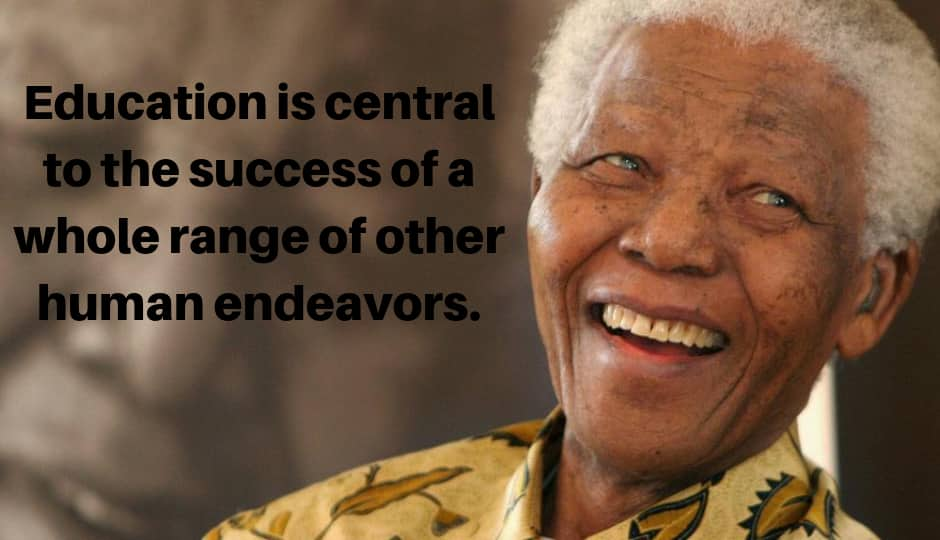 There are certain precautions you should take to prepare yourself to a fruitful study career. You must brush up your knowledge through systematic reading of literature and newspapers.
No country can develop unless its citizens are educated.
Without language, one cannot talk to people and understand them; one cannot share their hopes and aspirations, grasp their history, appreciate their poetry, or savor their songs.
Discussion sharpens one's interest in any subject and accordingly inspires reading and corrects errors.
It is not beyond our power to create a world in which all children have access to a good education. Those who do not believe this have small imaginations.
There are few misfortunes in this world that you cannot turn into a personal triumph if you have the iron will and the necessary skill.
Freedom cannot be achieved unless women have been emancipated from all forms of oppression…our endeavors must be about the liberation of the woman, the emancipation of the man, and the liberty of the child.
READ ALSO: 9 quotes by Africa's foremost diplomat and former UN Secretary General Kofi Annan
Madiba quotes on leadership and life related to Education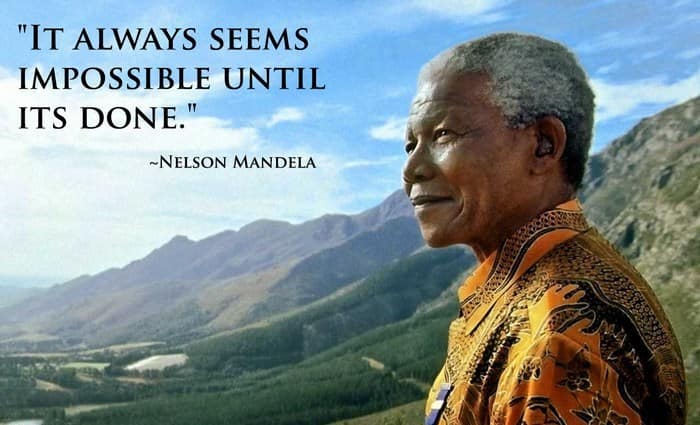 A good leader can engage in a debate frankly and thoroughly, knowing that at the end he and the other side must be closer, and thus emerge stronger. You don't have that idea when you are arrogant, superficial and uninformed.
Everyone is capable of rising above their circumstances and attaining success if they are devoted to and passionate about everything they do.
I learned that courage is not the absence of fear, but the triumph over it. The brave man is not he who does not feel afraid, but he who conquers that fear.
Lead from the back, and let others believe they are in front.
There is no passion found in playing small – in settling for a life that is less than the one you are capable of living.
As we let our light shine, we unconsciously permit other people to do the same. As we are liberated from our own fear, our presence automatically liberates others.
What counts in life is not the mere fact that we have lived. It is what difference we have made in the lives of others that will determine the significance of the life we lead.
A leader… is like a shepherd. He stays behind the flock, letting the most nimble go out ahead, whereupon the others follow, not realizing all along they are being directed from behind.
It is not where you start but where you aim that matters from success.
Quitting is leading too.
It is better to lead from behind and to put others in front, especially when you celebrate victory when nice things occur. You can take the front line when there is danger. Then people will appreciate your leadership.
Lead from the front –but don't leave your base behind.
Real leaders must be ready to sacrifice all for the freedom of their people.
Fools multiply when wise men are silent.
We must use time wisely and forever realize that the time is always ripe to do right.
Nelson Mandela quotes on education, as seen through his life to yours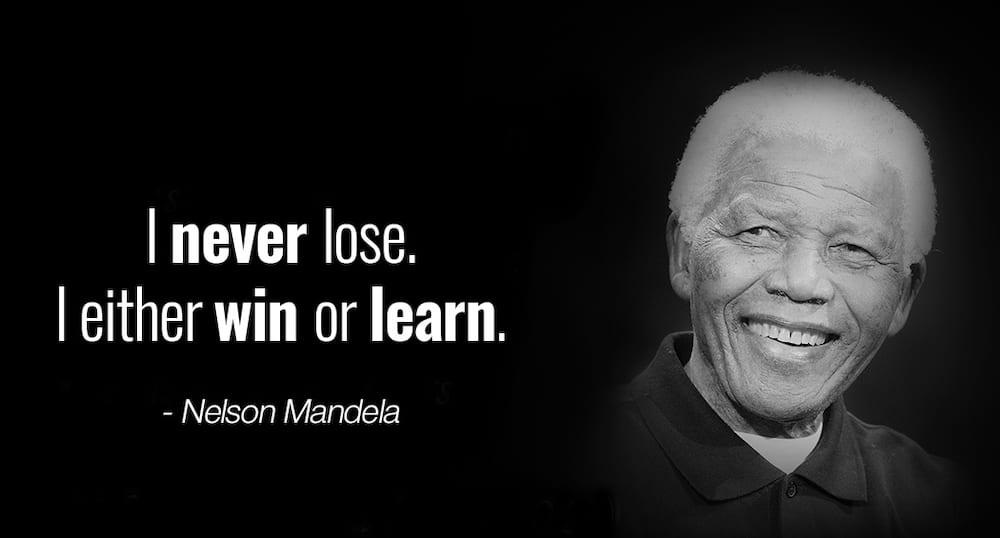 Mandela's belief in the power of education translated into one of the great legacies that he left behind. Countries all over the world are appreciating the importance of equal rights policy when it comes to education. Not only did he talk about formal education and providing equal opportunities for all but also he emphasized the vitality of learning proper values that bring unity in diversity which is a great contributor to the overall success of individuals and masses. Virtues such as love for others and maintaining peace and mutual understanding were at the core of his being. One of his notable achievements was the advocation of women representation which has been considerably high, rising by over 40% since the apartheid days.
At some point, acquiring a good education and gaining all the knowledge he needed was not easy for young Mandela. After being suspended from the University of Fort Hare for political reasons and returning home to a furious guardian who threatened him with early marriage, he had to run away and seek work as a clerk among other jobs. He was determined to finish his Roman-Dutch law degree, which he did by correspondence.
After some attempts at a law degree even while serving his term in prison, he managed to study through correspondence and then graduated in absentia. Despite ailing with TB and having poor treatment behind jail doors for 27 years, his star still shone. Mandela did not see obstacles in the path of achieving the vision he had for himself and his country. He encouraged his fellow prisoners by forming 'Robben Island University', which is an intellectual debate group for inmates where they would relax and discuss political matters .
He firmly believed that educated people are crucial to the success of any nation. Education to him was the key to independent thinking and generation of solutions affecting society in general. He lived a life that focused on ensuring that even those in the rural areas were not left behind in the quest for an educated South Africa. He built schools and health centers in rural areas, something he pursued even after his retirement in 1999.
As long as you are still breathing, learning is still ongoing. There is always something new to get to know and the time is always ripe no matter where you are or the resources you have. Get all the knowledge you can and achieve what you want. Agree with Nelson Mandela on education: With it, you can accomplish anything you want.
Leading by example starts with having the right knowledge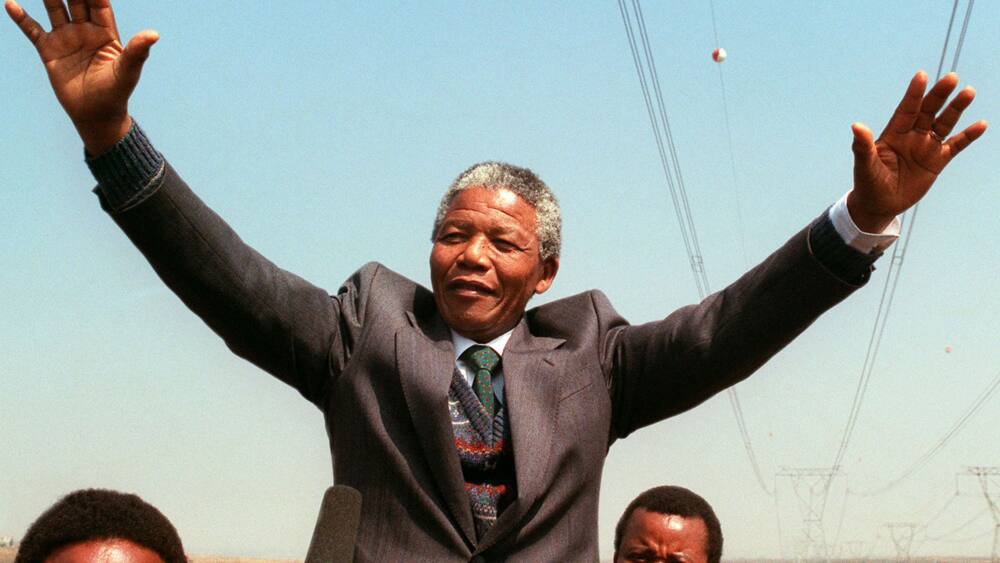 When he was only in his 20s, he had already begun the struggle against the apartheid rule. His willingness to give up his freedom was a sure sign of sacrificial leadership and leading from the back. It was with courage that he faced all the struggles, admitting to not letting fear and despair get the better part of him.
It is therefore prudent for us not to be shaken by obstacles or hardships and not to settle for safety, but to stand up and be the change we want to see. It all begins with us. Good leadership starts from the point of knowledge as per education quotes Mandela.
All his achievements are a consequence of his brave leadership, peace-seeking mission, his belief in the importance of education reforms, and his undefeatable positive attitude about life. You can sure draw inspiration and strength from Nelson Mandela quotes about education, leadership, and life with a positive attitude that: "You can make a difference. You can stand up to insurmountable forces. You can put up with far more than you think you can. Your lever is far longer than you can imagine it is if you choose to use it. If you don't require the journey to be easy or comfortable or safe, you can change the world."
READ ALSO:
Best friend quotes
Short best friend birthday quotes
Best friend birthday quotes
Best Trevor Noah quotes about love and life
Top 5 inspiration quotes brought to you by DJ Zinhle
Source: Briefly News