TOP best South African movies recently released (with trailers)
The level of talent still being witnessed in the South African cinema field is big as it is known to base for award-winning films and productions. This year, South African filmmakers, producers, directors, actors, and actresses have been sure to keep fans glued to their screens with fabulous creations. The new South African movies have not disappointed anyone. Ranging from jaw cracking comedies, love stories, thrillers, crime, and horror movies that drive the chill down your spine, there is a variety from which to choose.
PAY ATTENTION: Click "See First" under the "Following" tab to see Briefly News on your News Feed!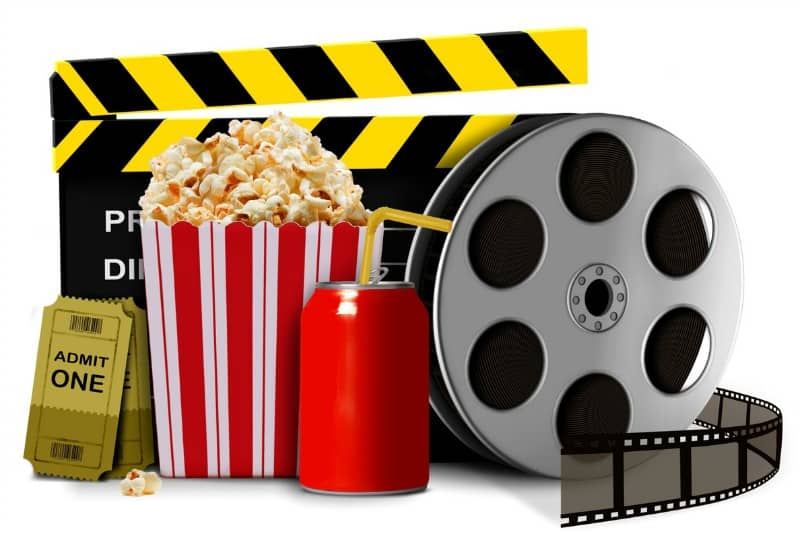 South Africa is known for some of the best-rated movies of all time, and you can expect a lot from the new South African movies. The new South African movies will keep you thoroughly entertained and inspired. These latest South African movies will also make for a great pass time even for your family.
South African movies
1. Baby Mamas
PAY ATTENTION: Never miss breaking news – join Briefly News' Telegram channel!
Being a baby mama is no news these days, and it is no secret that it brings with a lot of drama. Get entertained by this comedy that tops our list of South African movies. It was released on the 12th October, 2018 and it revolves around four professional women dealing with baby mama drama at their different levels. Chante, a good girl, finds herself pregnant with her boyfriend's child but the boyfriend is not ready to be a father. Sandy sired a baby with her ex-boyfriend who she still loves but now has to deal with the new woman in his life. Joy has a bad boy in her life, and so you can expect a quite rough ride for her here, especially with constant insecurities and cheating allegations.
Finally, Toli who happens to be the master in the team of baby mamas is the 'most experienced' baby mama, having had her fair share of its drama. Watch this exciting movie and laugh your heart out as you also learn a lot from the world of baby mamas and how this 'sisterhood' can be a great source of encouragement. The film is acted by main characters Dineo Ranaka, Thembisa Mdoda, Kay Smith, Salamina Mosese and Stephina Zwane.
2. Cut-Out-Girls
Cut-out-girls is a drama/thriller that is among the new South African movies. It was released on 8th October, 2018, featuring the sensitive issue about date rape awareness that has been widely shared by both men and women all over the world. Two men on coming across a drug that can help them get ahead in the game of tennis, they see an opportunity to use these drugs on women to weaken and take advantage of them sexually. The tide turns when one of the women dies, and they try to do what they can to separate themselves from this crime.
The experiences is of course traumatizing to the six women, but they refuse to be controlled by the negative occurrences and strive to rise about them. Watch the drama unfold in this exceptional story that brings out the woes of women which have been made utterly watchable by shelving graphic content.
3. Ellen: The Ellen PakkIes Story
The movie is based on a true story. How far will a mother go in an attempt to aid her son who is a drug addict? In the year 2007, Ellen murdered his drug-addicted son in a desperate attempt to end the wrong behavior and the effect it was having on both her and her son. Her advocate attempts to prove that she had no choice but to take the rather extreme action that she took of taking her own son's life. Watch how this story ends and be your judge. Jill Levenberg acts the movie as Ellen Pakkies and Jarid Deluld as her son Abie Pakkies. The film was released on the 6th of September, 2018.
4. Farewell Ella Bella
Ella is a 24-year-old with a troubled past. Having been abandoned by her mother in her early years and having to deal with an alcoholic father does not come easy for her. Her heart is distraught when her father passes on. However, the emergence of her carefree godfather Neo at her father's burial renews her hope and kick starts a new chapter in her life, which enabled her to face her past, as his godfather who lives for himself also learns to take responsibility. Their journey together builds them up, brings them together and turns them into better individuals. Jay Anstey plays Ella, while Sello Maake Ka-Ncube plays Neo. The movie was released on the 17th of August, 2018.
5. Kanarie
Kanarie is interpreted Canary in Afrikaans. Released on 18th October 2018, it is a war movie acted in Afrikaans language that is based on the facets of apartheid, war, and religion. It revolves around an 18-year-old boy Johan Niemand who is a bullying victim due to his preference for British music. He auditions and manages to make it to the South African Defense Force church choir, which he thinks will be a scapegoat for fighting the war. He, however, cannot run away from the thought of how he is contributing to the prevailing conditions of oppression and injustice. It is also a story of love, as he also falls in love with a Canary. All these events begin to shape him, as he thinks hard on who he is after being made aware of the existing realities of apartheid.
The realities of oppression and his passion for music conflict, have put him in a conflict with the commanding officers in charge. Schalk Bezuidenhout takes up the role of Johan in this captivating love story.
6. Mayfair
Mayfair is a high crime action thriller about Zaid, a son who returns to his home in Mayfair, one he had once rejected because of its association with crime. He soon fails to get along with his father but decides to forget his anger and morality when the need to save his family from danger comes calling. Raiesh Gopie takes the part of Aziz, Zaid's father while Ronak Patani takes the role of Zaid. The movie, a perfect blend of many themes is a must watch. It was released on the 25th October, 2018.
7. The Reece
It is a struggle for survival as Henk Viljoen is mistakenly declared Killed in Action (KIA) in the war zone of Angola. Alone, he strives to survive while physically and mentally drained. Will he make it home to his family? Find out by watching this drama, starring Greg Kriek as Henk Viljoen, one of the best action actors, Christia Visser, Maurice Carpede, among others. The movie was released on the 28th of September, 2018.
8. Stroomop
Stroomop, among the new Afrikaans movies, telling the story of five women battling issues in their own lives. The women go to the Orange River for some crafting fun. The experience is not a good one as their boat is swept away and their guide disappears in the waters. This leaves them no option but to come up with ways to survive in the wilderness, which they do gracefully thanks to the preparation offered by their tumultuous individual lives. The film stars actresses Donnalee Roberts, Simone Nortmann, Channelle de Jager, Ilse Klink, Carla Classen, and Armand Aucamp. The release date was August 9th, 2018.
9. Table Manners
When your life is unexpectedly turned upside down, and everything seems to be going haywire, how do you regain your sanity? The movie, released on the 28th of September, 2018 features Megan, a timid homemaker who will no longer enjoy the comfort she is used to after her husband Lloyd faces jail time for evading tax. Unfortunately, she is also implicated in the tax fraud and suffers the same fate.
Devan, her son, and Lindiwe, her best friend comfort her through this, and she gets her breakthrough by pursuing her love for cooking. She regains balance by realizing that she has all that she needs in her family and the arm love they have to offer, not to forget her passion for cooking. This is a simple movie that is perfect for the family setting. Diaan Lawrenson plays Megan, Neels van Jaarsveld as Lloyd. Julian Robinson plays Devan and Renate Stuurman plays Lindiwe, Megan's best friend.
10. Thys & Trix
Thys and Trix are police officers and siblings who can't seem to get along with their actions bringing humiliation to the police service, causing them to be expelled. A crime investigation case comes up in which they are said to be the most suitable candidates for the job. For them to nail the job, they are required to act as a married couple and live among some new neighbors to find out their involvement or lack thereof in the production of a paralyzing hallucinogenic. Working with the formidable duo comes with its complications and a level of discomfort for Solomons who accompanies them. Will they find out the truth? Find out by watching this comedy-drama acted by Leandie du Randit as Trix and Bouwer Bosch as Thys. Its release date was on the 22nd of June, 2018.
11. The Tokoloshe
For lovers of thriller horror movies, Tokoloshe is the thing to watch. Tokoloshe is in the Zulu mythology, an evil spirit. It is used by people to cause others harm, and it becomes invisible upon drinking water. Released on the 13th of July 2018, the story is about Busi, a young and disturbed woman who begins work at a hospital in Johannesburg. She puts up with the management's lousy treatment to be able to fend for herself. While at it, she comes across a young girl who has been abandoned at the hospital and believed to be possessed by supernatural powers that began to pursue them both. How will she save the child and herself from this monster? Petronella Tshuma plays Busi while Kwande Nkosi plays Gracie, the abandoned child.
12. Wonderlus
Wonderlus is a story of romance and one of the new Afrikaans movies. It brings out themes about love, dating and relationships, as well as marriage in a way in which you can relate. A bridegroom, Lukas, has to chase after his run-away bride after a wedding goes wrong. The bride, played by Mila Guy has a past that she still needs to sort out. The film seeks to decode the meaning of true love and the balance between pursuing your happiness and mutual happiness. The groomsman, Lukas, is played by Beer Adriaanse. Wonderlus was released on the 26th of April, 2018.
READ ALSO: Top 10 most pirated movies of the week in SA
14. Looking for love
In a world where the expectations of a woman to be married before a certain age is almost a rule, a 38-year-old single Zulu woman Buyi finds herself in search of love, a goal she wants to accomplish before hitting the big 40 as she faces pressure from her family. She tries everything including concoctions, magicians, and even seeking help from her friend Lindi. She only ends up getting into a relationship with the wrong man, and her hopes of finding love keep dwindling. Her ray of light may be found in an old schoolmate who loves her. He shows up in town with the aim of making her a comedian but is she up to it? Looking for love is a discovery of the fact that to find true love, one has to find herself first. Celeste Ntuli acts as Buyi, the distraught single woman. The movie was released on the 15th of June, 2018.
There you go. The list of the new South African movies to keep you entertained, whether you are looking for a quiet romantic film, a family movie, an action movie, a horror movie, a thriller movie or just something to make you laugh. These exceptional new South African movie releases by talented South African actors and actresses will surely serve you right.
Source: Briefly News