Thando Thabethe is a role model for many in South Africa. It is no doubt that she is an enigma. The petite, Johannesburg kid, is a Radio personality and an actress. Born and raised in Johannesburg, Gauteng province, South Africa, she has grown into a wholesome entertainer. She is also a television host, a radio Dj, and a motivational speaker. Read on to find out more about her.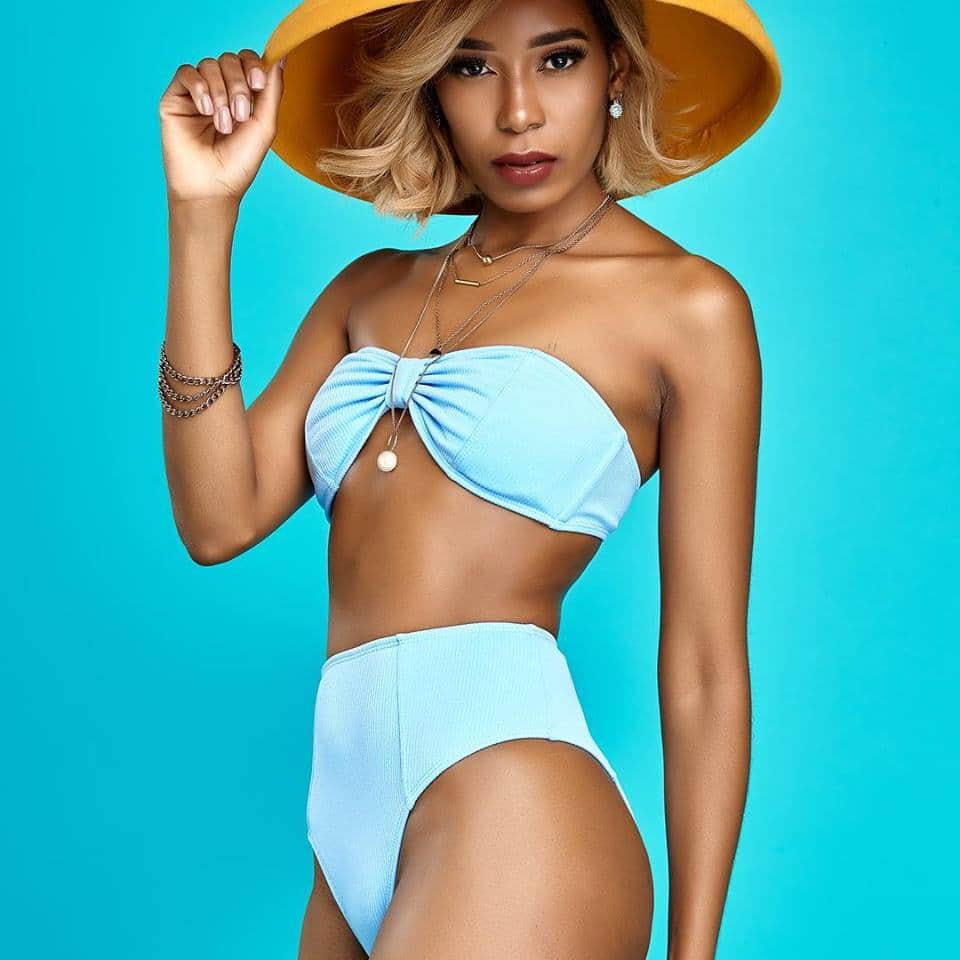 READ ALSO: Who is Adam Sandler's wife, Jackie Sandler? Her age, movies, roles and net worth
When was Thando Thabethe born?
She was born on the 18th of 1990, in Soweto, South Africa.
How old is Thando Thabethe?
Given the ease of mistaking her for a teen, when she is in an oversized t-shirt, pink cap, and a fluffy sock, it is necessary to put the record straight about her age. Thando Thabethe is 29 as of June 2019.
Thando Thabethe husband - Thando Thabethe boyfriend
Thando's better half goes by the name Frans Mashao. They have been together for four years. At some point in time, Thando took to her Instagram account to celebrate their fourth anniversary. She captioned the picture as follows, "4 years my love thank you for all the lessons, for the love, the growth and for making me the best version of myself…to a lifetime of memories. Happy anniversary."
READ ALSO: Bill Gates family members, background and photos
Thando Thabethe engagement
The two are engaged, and it happened in Ibiza Spain. Thando described the moment as beautiful. When she was asked to comment about it, she said, "It was Thursday in Ibiza. So obviously I was there for work, and I don't think he had planned to do it, but we had a moment just him, and it was a very deep conversation, and I guess he felt it was the right time. So then he went down on his knee and then he said 'will you marry me.' But he didn't have a ring 'cause we were all the way in Ibiza, it wasn't something he planned…"
Thando Thabethe break up
There have been some news that Thando Thabethe fiancé has cheated on her a year after their engagement, but no one knows the exact details. Thando has decided to keep it private by saying that: 'I don't think I need to go into the nitty-gritties … I never denied that we are not engaged anymore. I don't think I need to tell people the reasons behind why it ended,'.
Thando Thabethe Education
For her secondary education, Thando attended Mondeor High School. She graduated from high school and joined the University of Johannesburg to pursue a Bachelors degree in Commerce, Accounting (B.Comm Accounting).
Thando Thabethe career
She has had careers in acting and Media. She has made a name for herself in both.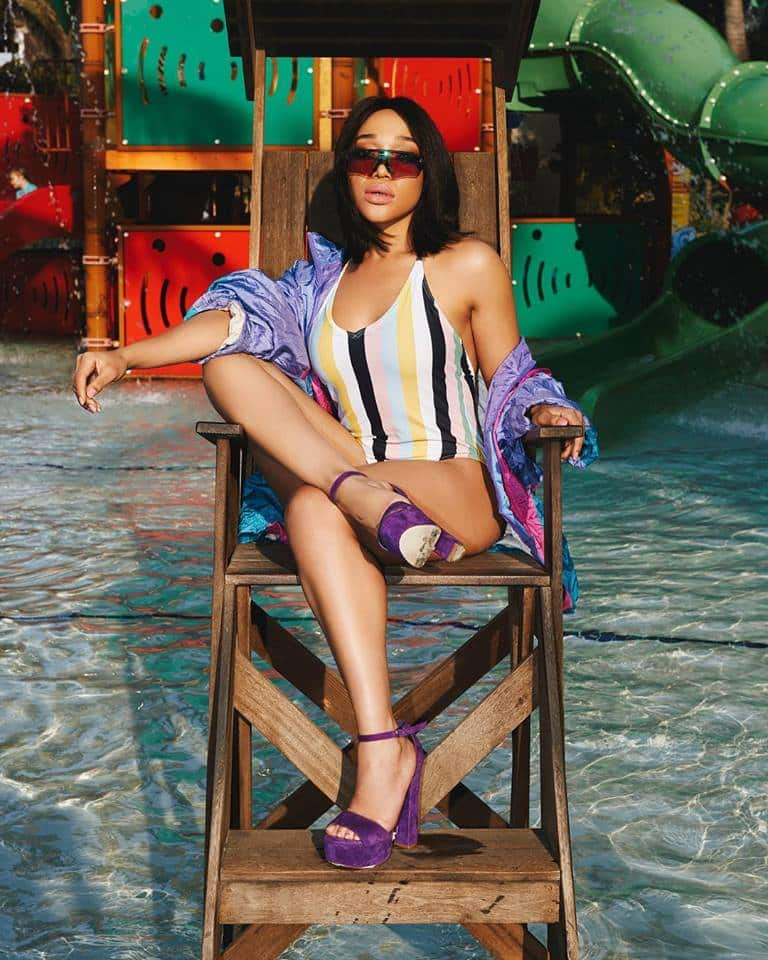 Acting career
Thando had a lead role in My Perfect Family – an SABC 1 original sitcom- in 2011. She cast as 'Thando Nkosi.' Two years later, in 2013, she appeared as a guest co-host in e.tv's Club 8o8. She was also a guest actor, Lulu, in Intersexions season 2, which aired on SABC 1.
READ ALSO: Themba Ntuli's wife, wedding, illness, family and cars
She appeared on an episode of Mzansi Love: Kasi Style where she played the role of Josephine.
In the same year, she also appeared as a guest actor, Evette, on Single Guys – an SABC 1 sitcom. She also commentated on VUZU TV's 10 Over 10 game show.
In 2015, Thando Thabethe took part in Generation as Nolwazi.
Media career
Thando's media career kicked off as early as she was in high school. While in high school, she got involved in television work such as Backchat, YOTV's Quest for Fame, and Celebrity Fast Facts.
As she pursued her uni studies, she began her work for UJFM as a news reader. She soon landed a role in Mindst Learn – a documentary on DSTV. In 2011, she advanced to be the host of UJFM drive show from being a news reader. She joined YFM, in the same year, as the host of Audio Treat that aired every weekend from 12pm to 3pm.
Three years later, in 2014, she became the host of 1's and 2's – a reality competition talent show – that aired on SABC 1.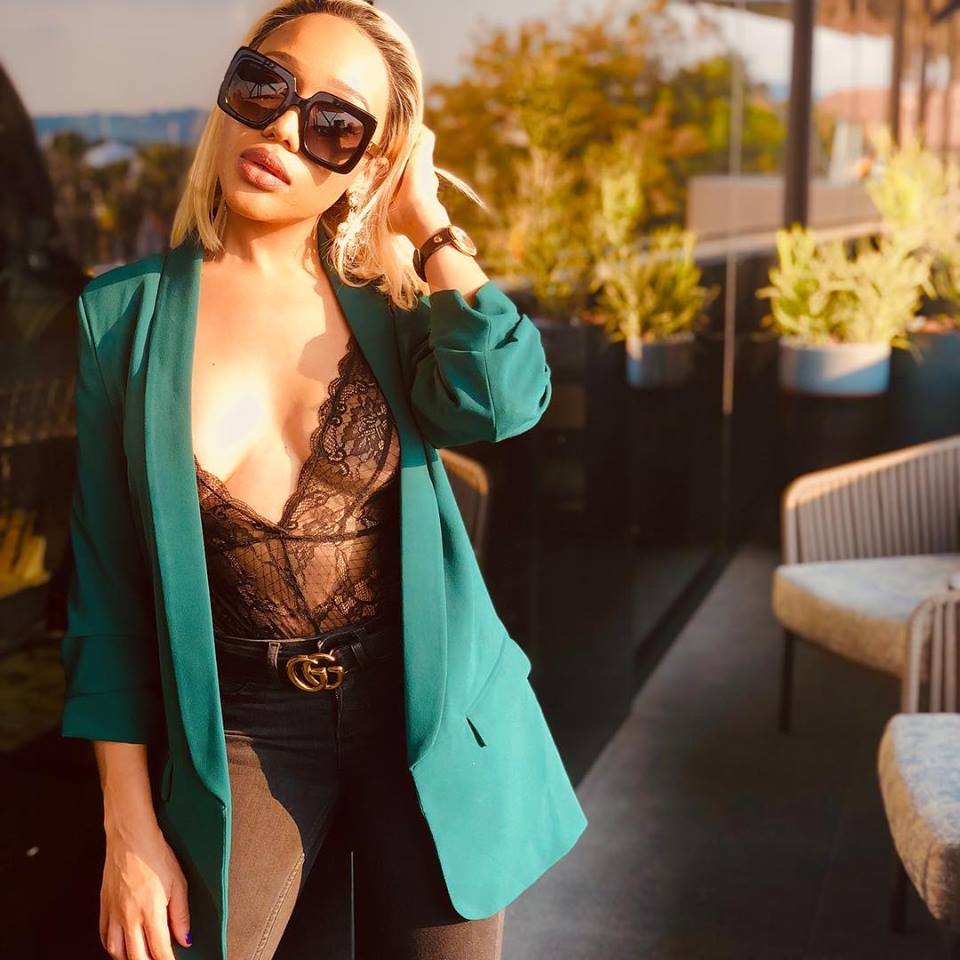 READ ALSO: 8 Facts about Neil Sandilands
Movies
She has participated in a number of movies, either as a lead, supporting, or guest actor. Here are the movies that she has participated in.
2008, she cast in "My Perfect Family" as Thando Nkosi. This was a lead role.
2009, she acted in "My Perfect Family" as Thando Nkosi. This was a lead role.
2009, she cast in "Single Guys" as Evette, which was a supporting role.
2010, she was a supporting actor in "Intersexions" as Lulu.
2013, she played a lead role in "Kowethu" as Sazi.
2014, she was a lead actor in "Mzansi Love." She cast as Josephine.
2014-2017, she played a lead role in Generations as Nolwazi Buzo.
2016 , Thando played Anna in "Mrs. Right Guy." This was a supporting role.
From 2 June 2018, she hosted her show, "Thando Bares All." She was the Presenter.
2018, she took the lead role in "Love Lives Here." She cast as Anna.
Thando Thabethe car
Even though little is known about her car collection, the story of one car is particularly famous; the one that she bought for her mother. She bought a brand new Mercedes for her mum. She was not shy to share her kind acts with the world as she posted the keys of the Mercedes Benz on twitter.
Thando Thabethe Net worth
According to an article published by wikimarried in December 2018, her net worth is $200 thousand. She has multiple income-generating streams including her YouTube channel. Even though there is no exact way to tell her specific salary, her earnings from YouTube keep fluctuating depending on views.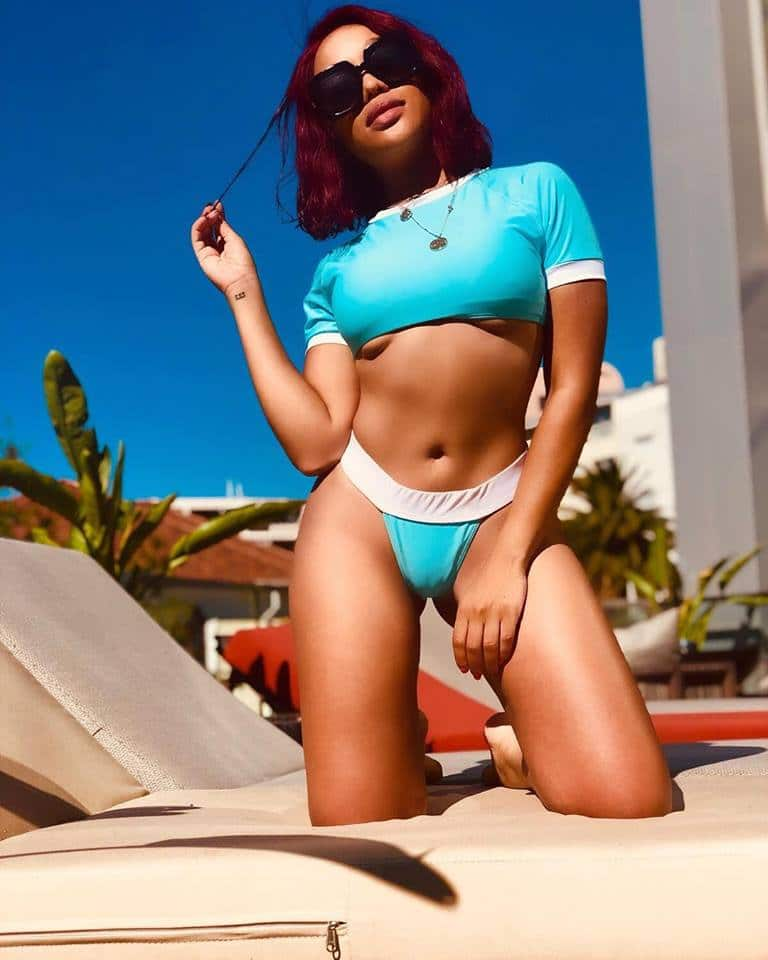 READ ALSO: Who was Hugh Masekela: all important biography facts
Thando Thabethe nude
Thando Thabethe nude pictures graced the internet in 2017 when she went nude together with Nomzamo for charity and other celebrities in South Africa. The strip was a part of Marie Claire's annual naked issue.
Thando Thabethe Instagram photos
Thando Thabethe is surely setting the pace for most. Even though it is too soon to put the final full stop in Thando Thabethe biography, her achievements so far are great. The world can only wait with high expectations for more from her.
READ ALSO: