Prince Kaybee, birth name Kabelo Motsamai, is a South African musician cum DJ. He has released popular hits including Yonkinto, Charlotte, Friend Zone, and Wajellwa. You probably know him for many reasons, including his electric shows, his recent song theft allegations, his music, and top Djing skills. He is a relevant man in a world where relevance should maintain. He does everything he must to be on top of his game. Here is more of what you need to know about Prince Kaybee.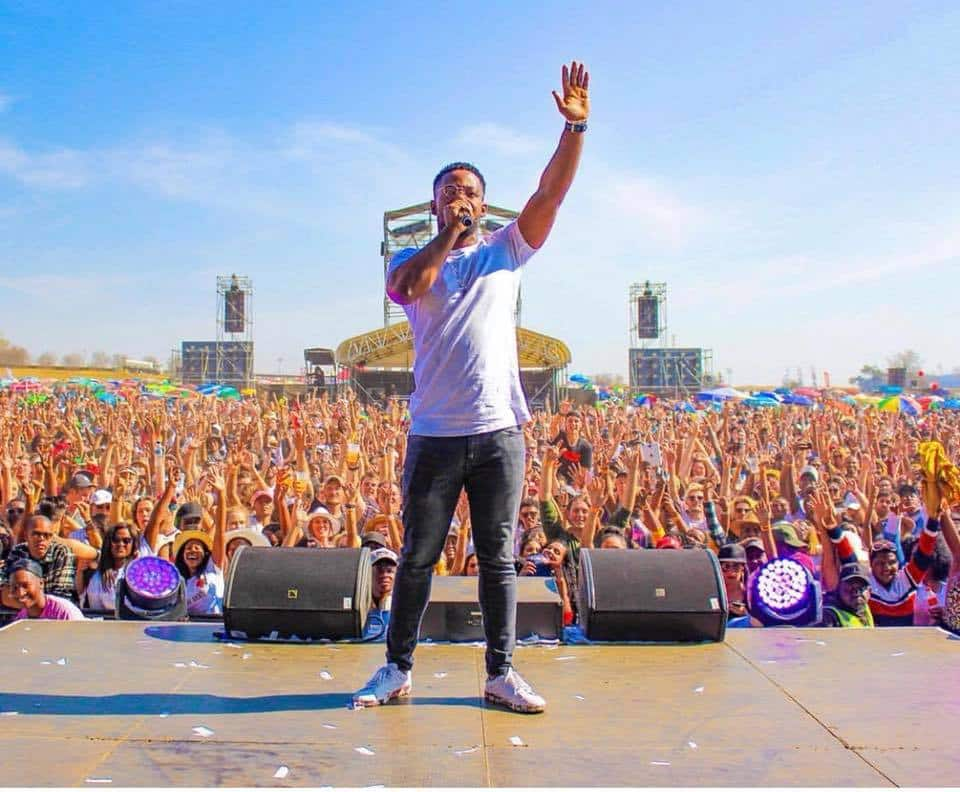 Prince Kaybee age
Prince was born in Senekal in 1992. Senekal is located near Welkom in the Free State, South Africa. Prince Kaybee age is 28 years as of 2020.
Prince Kaybee family
Prince's father is known as Mr Motsamai. He has 35 siblings. His dad, now deceased had a total of 36 children with Prince being the youngest of all his children and the only child born of her mother. At some point, Kaybee admitted not to know all of his siblings by name. This situation was as a result of family politics that hindered his efforts to get to know more about his siblings, and even meet them personally. This was the case until his father's funeral when they were all called on the podium at the same time. He stated that he lived alone with his mother because the rest of the family lived in different homes.
Prince Kaybee relationships
Prince was a naughty kid full of energy and rebellion. He dropped out of school in grade 11 and got a girl pregnant. This ushered in a new reality about life, the kind of reality most people were familiar with, but prince, then. He later moved in with a friend but times got tough, and he ended up on the streets of Bloemfontein without food and shelter.
His new situation forced him to man-up. He started moving in clubs in search of a job and finally found one at a Nigerian owned club, as a DJ. He soon made enough cash to pay rent and buy food. He later came to know a girl from the club who took invited him to live with her.
The events of subsequent months leading to years saw him buy a laptop that he used to practice for producing and DJing. He later signed up for a DJ competition on SABC1. And in 2013, he was introduced to the church by his booking agent and got saved.
READ ALSO: Sandile Shezi biography: net worth, foundation, wife (girlfriend), house, cars and instagram
Prince Kaybee cars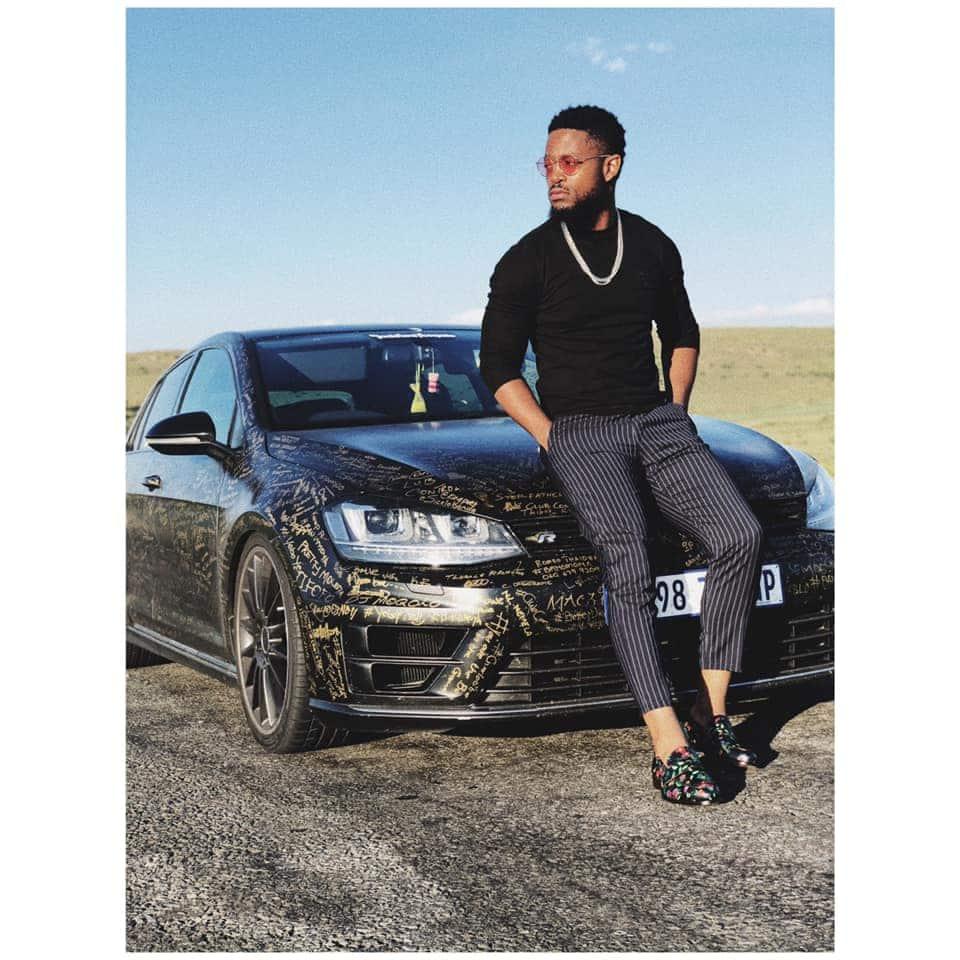 Prince Kaybee has several top-performing cars. He has a Superfast Mercedes Benz C63 AMG and a VW Golf Vi. And like the creative he is, Prince has spruced his cars up with colourful rims.
Other cars he has been seen rocking with include BMW X6 and two more Merc.
Song theft allegations
Samuel Mokhele, a Sharpville rapper, accused Prince of stealing his concept when working Wajellwa – a song that earned him numerous awards.
While Kaybee tweeted that Davido ft Casper Nyovest's Check on You Jam had similar chord progression as Charlotte – his hit song, Shimza accused Kaybee of stealing Club Controller – his hit, after Kaybee got a collabo with Zanda, TNS, and LaSoulmates. According to Shimza, he got the song first, but to his disbelief, Kaybee had already owned it.
Kaybee, on the other hand, maintains that he began working on the song, with TNS, and LaSoulmates, as early as long before Shimza knew about it. The song however leaked with the wrong title, a situation he has had to deal with ever since.
READ ALSO: Who was Hugh Masekela: all important biography facts
Albums: Prince Kaybee new album
I Am Music – 2017
Red Mic Xperience (Live In Carnival City) – 2017
Black And White 2.0 (DJ's Edition) – 2015
Better Days – 2015
Urban House Edition, Vol. 1 – 2016
Party lands: Electronica Vibe, Vol. 13 – 2014
Electro Elements: Spring, Vol. 4 – 2014
Undercover: Electro Imprints, Vol. 10 – 2014
Electro Elements: Summer, Vol. 11 – 2014
Electronica Confessions, Vol. 6 – 2014
Electro Sex Me, Vol. 2 – 2014
After Hours: Electro Tales, Vol. 7 – 2014
Bar St. Luna: Electronica Daze, Vol. 7 – 2014
Electro Elements: Winter, Vol. 7 – 2014
Silver Rabbit Club: The Electronica Mix, Vol. 6 – 2014
DJ Electro Mixology, Vol. 3 – 2014
Light of Day: Electronica Mix, Vol. 3 – 2014
Ehouse: Electronica Mix, Vol. 13 – 2014
Castle Electronica Collection: Home Party, Vol. 10 – 2014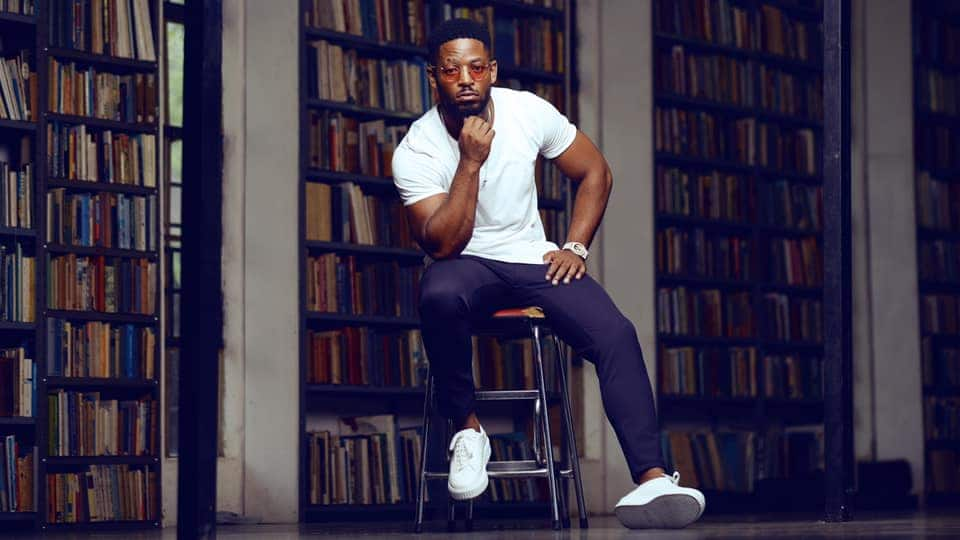 READ ALSO: Londie London age, real name, instagram, songs boyfriend, and hot photos
Prince Kaybee songs
Angiyifuni Indoda
Baby Please
Better Days
Kao Rata
Nondaba
Story Teller
Yonkinto (feat. Zanda)
Angiyifuni Indoda
Baby Please
Banomoya
Beautiful Girls
Beautiful Love
Better Days (feat. Audrey)
Better Days (Instrumental)
Bhiyoza
Charlotte
Charlotte – Intro Dub
Charlotte (feat. Lady Zamar)
Club Controller
Club Controller – Remix
Don't Give Up
Don't Give Up – Radio Remake
Don't Give Up – Remake
Friend Zone
Friend Zone (feat. Ziyon)
Give Me
Give Me (feat. Dr Malinga)
Kao Rata
Love Affair
Love Affair (feat. Thiwe & Usual Suspects)
Nondaba – Instrumental
Odd Moments
Shukuma
Shukuma (feat. Phindile)
Soul According To Drums – Main Mix
Soul Klap
Story Teller
Story Teller (feat. Zameka)
Wajellwa
Wajellwa – Guitar Mix
Wajellwa – Radio Edit
Wajellwa (feat. Shaun Dihoro) [Guitar Mix]
Wajellwa (feat. Shaun Dihoro) [Instrumental]
Wajellwa (Guitar Mix) (feat. Shaun Dihoro)
Yebo Yes
Yonkinto – Beautiful Girls Dub MixPrince Kaybee Facebook
Prince Kaybee has come a long way. He has the right skills and experience to meet the current entertainment needs. Despite a few conflicts, he has maintained a clean record. May he live to become a legend.
READ ALSO: