40 latest dreadlock hairstyles for different hair types
In the 21st century, no one is justified to be messy, let alone have unkempt hair. There are so many styles that have come up, all in a bid to ensure that people look good. Regardless of your hair type, there is something that will always work for you. These dreadlock hairstyles, for instance, are designed to work on nearly all hair types which makes them a plus. You might want to check them out.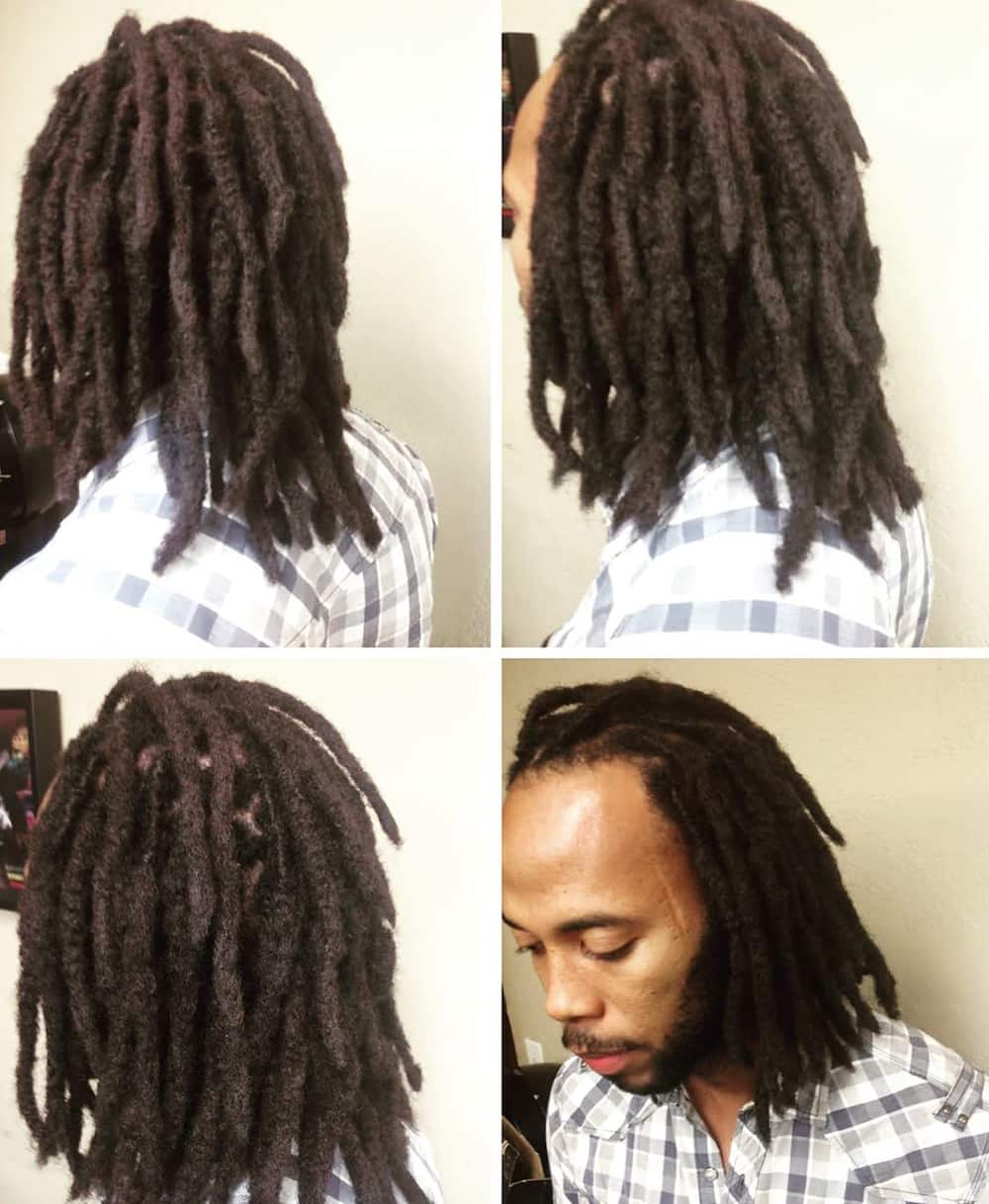 Lately, dreadlocks have become the go-to style for most people. Their beauty and convenience are the factors that are attracting more people to them. They are not boring as some people perceive. Dreadlocks are easy to style and do not require so much energy and resources to maintain. The best thing about them is that they can be worn by both men and women. If you are not a fan of this hairstyle, these different dreadlock hairstyles will convince you to fall in love with the style.
How to style dreadlocks
If you thought dreadlocks hairstyles are all about wearing rugged hair, you are wrong. There is more to this than the rugged hair. Not only are they limited to women. Men too have options that they could choose from. These dreadlocks hairstyles photos will prove the magic in the style.
Dreadlocks styles for ladies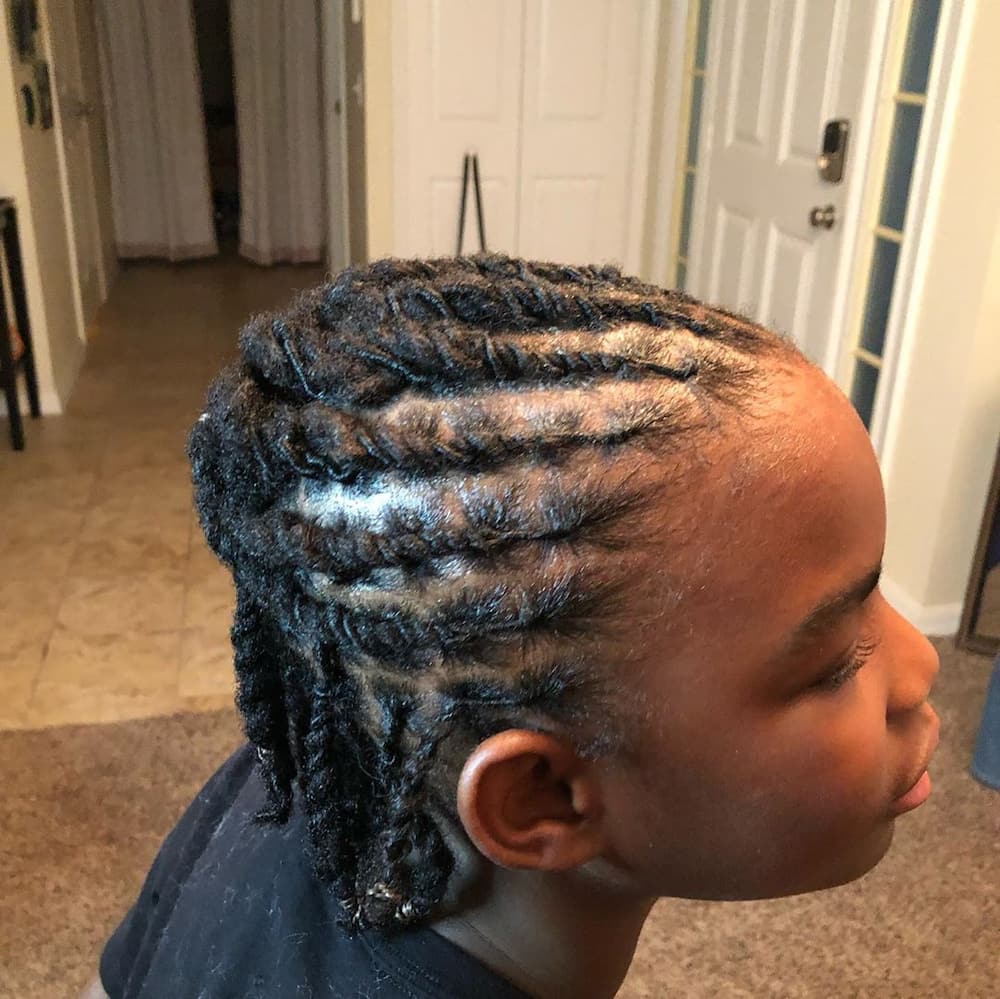 Ladies are the luckiest species when it comes to fashion. They have a wide range of styles that they could choose from and look so good. The hack about these dreadlock styles is that one can always try out the styles that they do for normal braids to style the locks and pull a unique look. These are some of the dreadlocks styles for ladies 2020:
1. The ombre dreads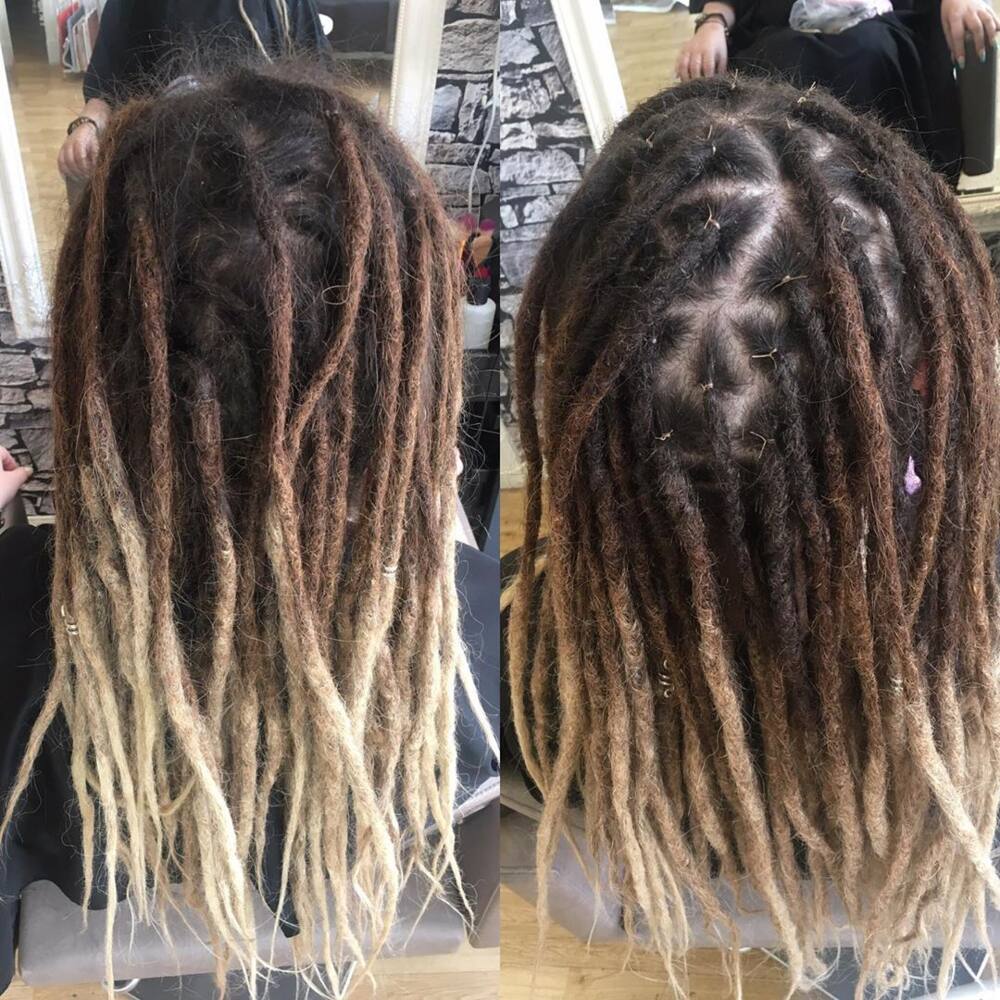 If you thought wearing locks is boring because one has to wear the same hair colour for as long as the locks last, you were wrong. The same way that one applies dyes to their natural hair is the same beauty that would be translated on dreadlocks when they are dyed. The added pop of colour gives you a special sense of hue.
2. Dreadlock ponytail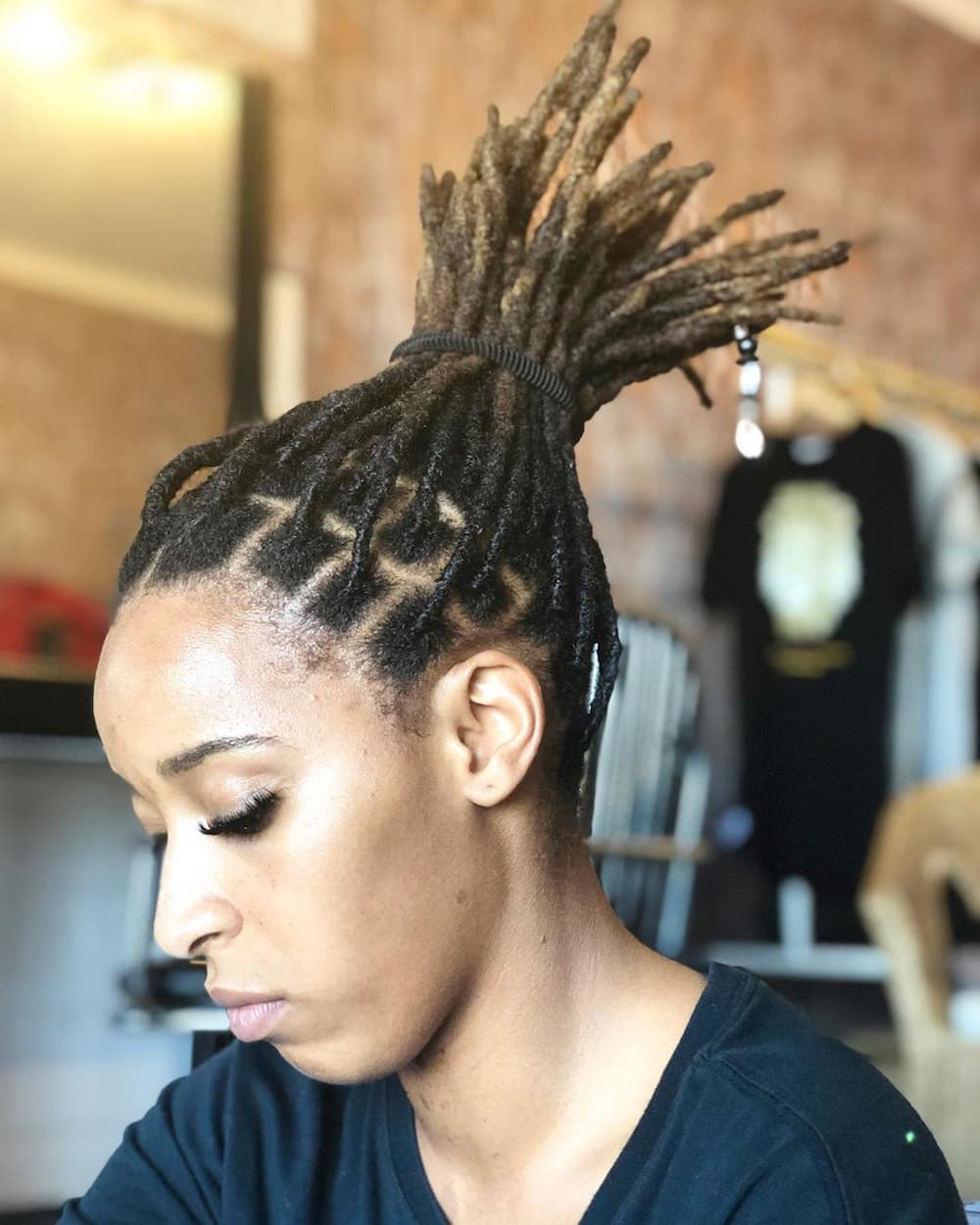 Ponytails have always brought out a clean and neat look. They also tone down the illusion that dreadlocks are rough and rugged. You could do the middle ponytail, regardless of the length of your mane. To add some life to your look, you could also use a nice coloured ribbon for the band.
Get Personalised Retro Biltong Cutter for biltong makers or those who want to slice their own biltong. It is an absolute must for anyone loving biltong. The wooden biltong cutter is available in two sizes: small and large. Personalise this biltong cutter with a year, name, and message in a retro design.
3. Dreadlock mohawk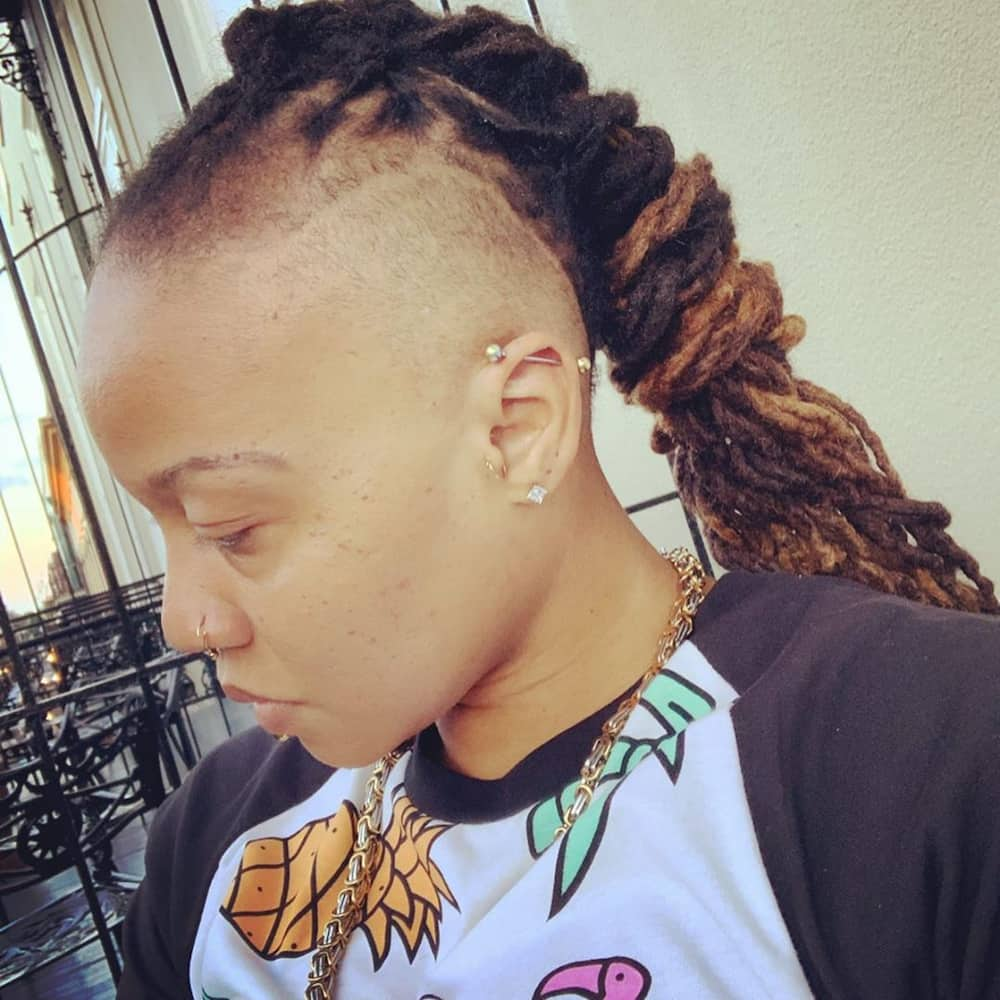 To bring out your chic personality, you could wear your hair into a mohawk. To maintain a neat look, you could hold the dreads into a ponytail and let it flow.
READ ALSO: 30 nude colour nails ideas 2020
4. High puff dreads bun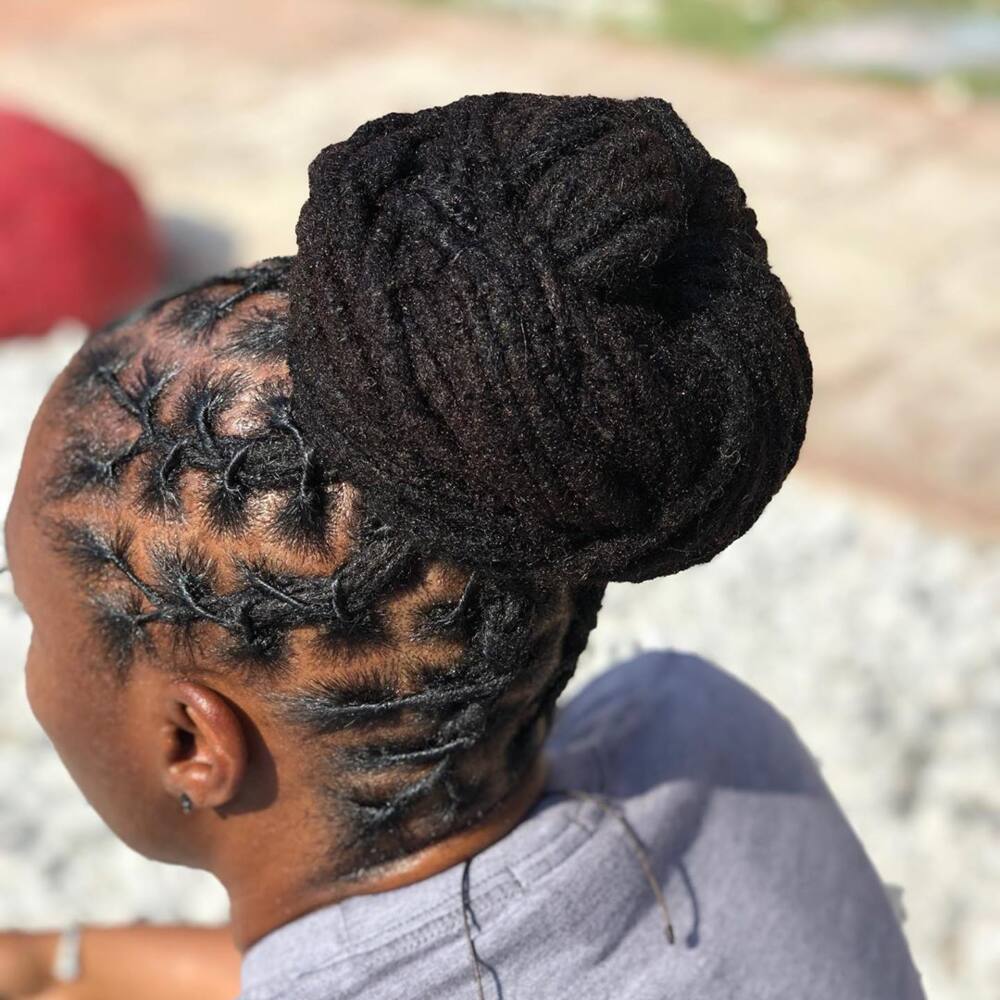 Are you torn between trying out this awesome style and juggling through your professional life? You need to be aware that there are several ways that you could wear your locks and still pull a formal look. The high bun is one of the simple ways that you could wear the style and look gorgeous.
For a casual look, you could try out the messy bun. Although it looks messy, it is one of the styles that are a gem.
5. Low puff bun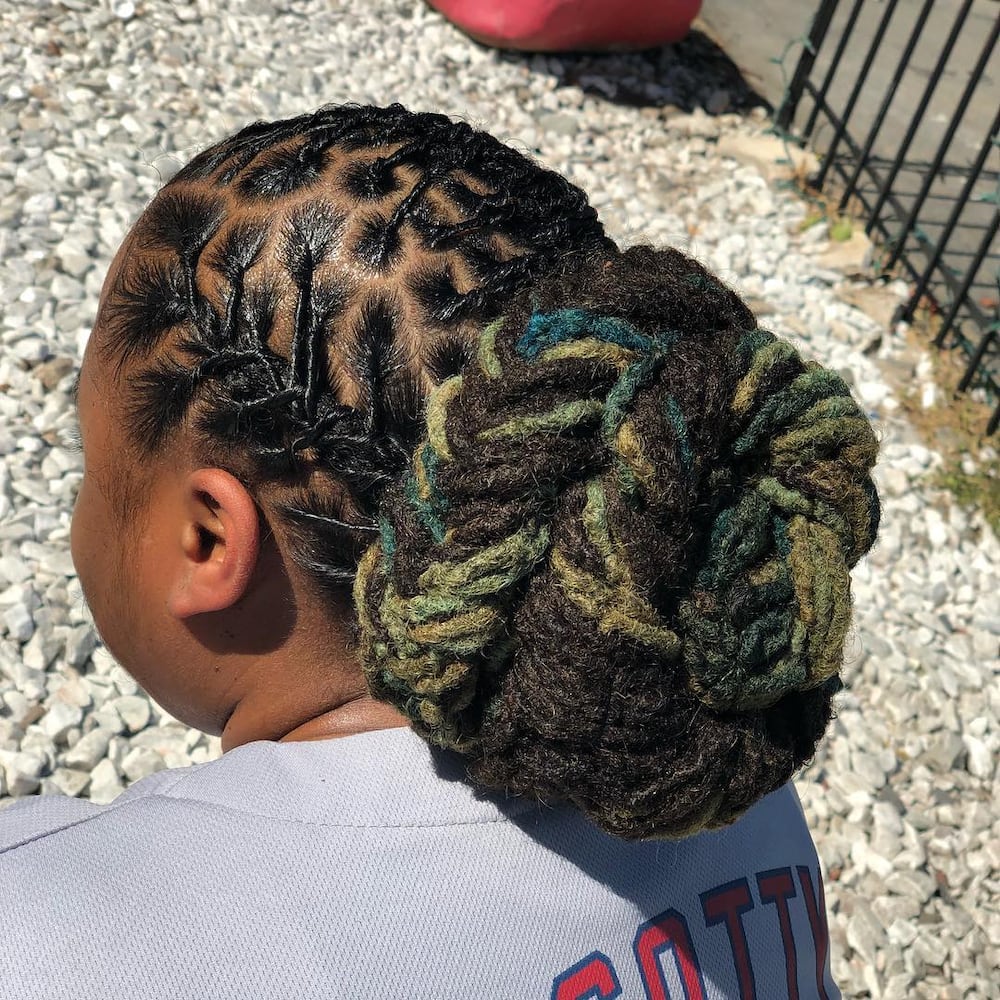 If you are not comfortable with wearing your dreads into the high puff bun, you could as well do the low puff bun. It is not only a stylish dreads hairstyle but also helps tone down the weight of your hair, especially since the hair tends to get heavier as it grows.
6. Neat but skinny dreads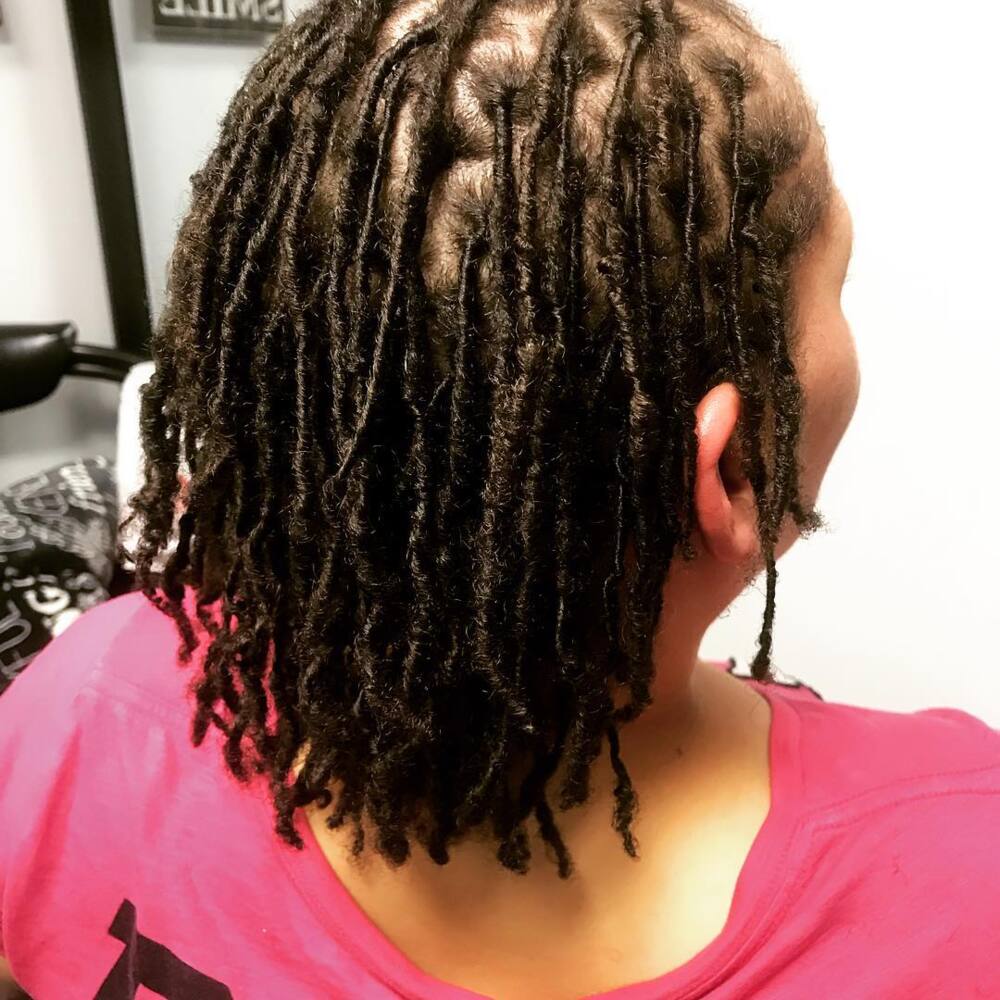 The best part about dreads is that one chooses the thickness that they would wish to wear. If you are after a neater look that will be easy to manage and style, going for thinner dreads could be the plug. This is one that gives you a neat personality.
7. Twisted dreads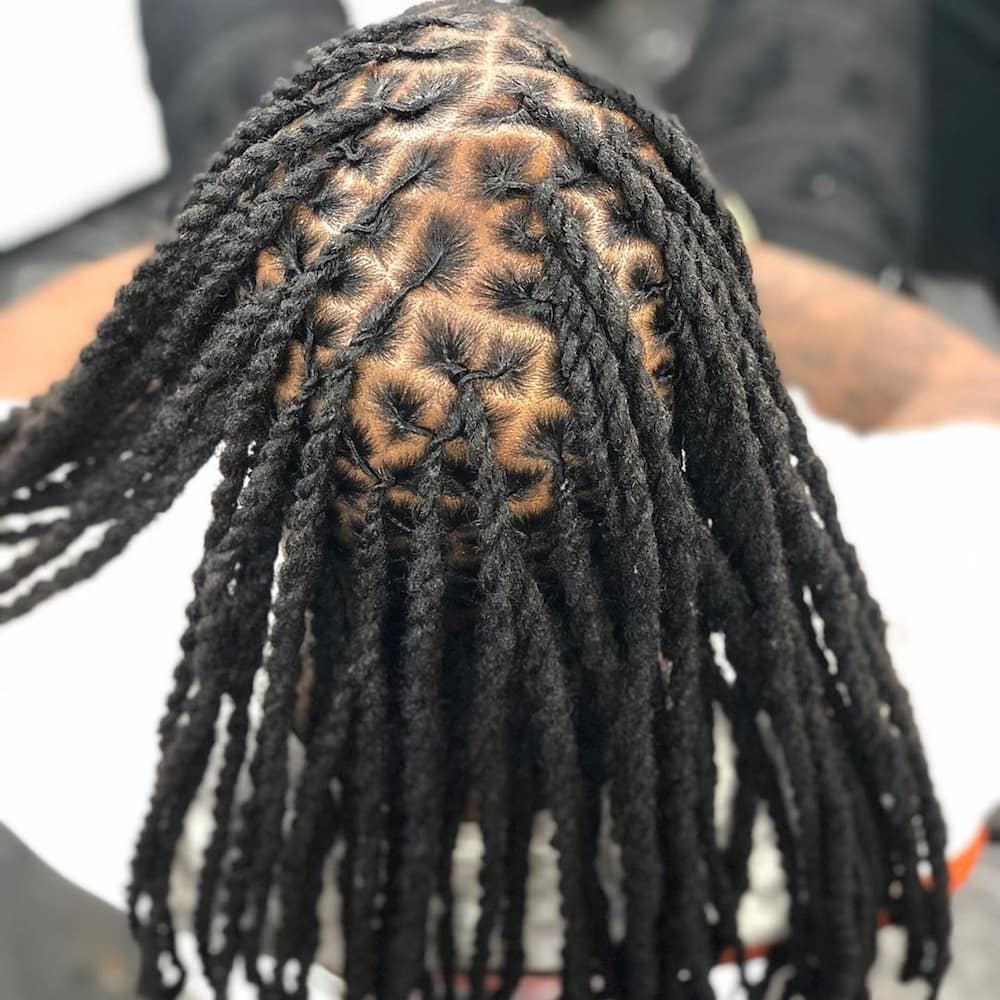 To make your locks bulkier and more stylish, you could wear it in the form of twists. Twists make them look more stylish and classy. They are also an excellent way of wearing dreadlocks, especially if they are too long for you to style and wear. Twisting them up makes easier to manage and style.
8. Braided dreadlocks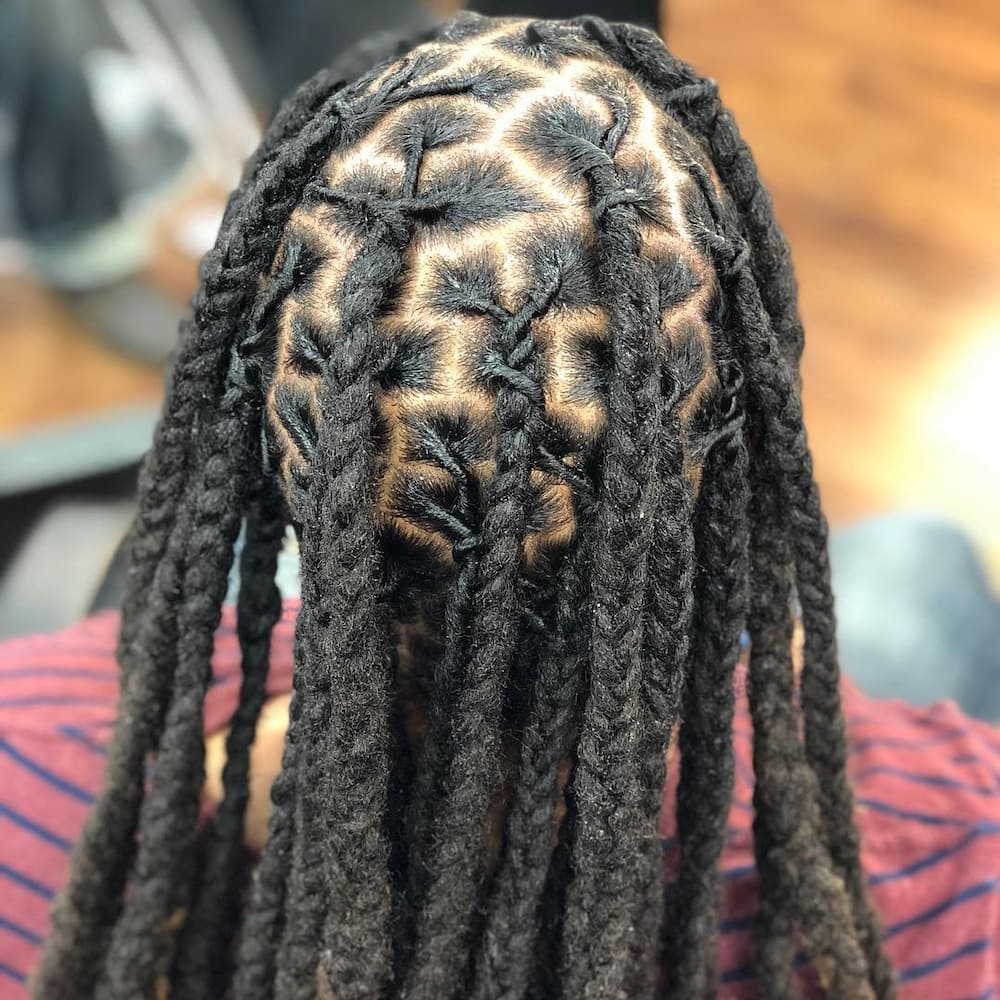 If you do not fancy the twisted version of the style, you could consider doing the braided version of it. It brings out the rugged vibe that looks so gorgeous, especially for the lovers of thick and rugged hair. Braiding your hair also makes it look more voluminous and stylish. you should consider trying this style out.
9. The crazy locks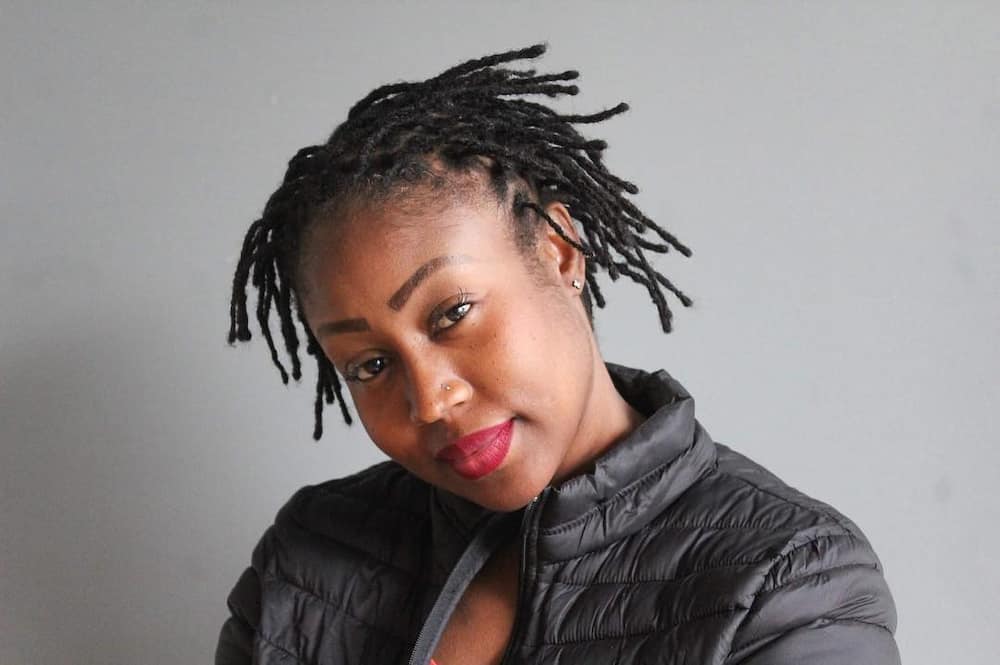 During the first few months of trying out this style, one may experience hiccups trying to style the dreads. That should never be a cause of alarm, especially since you could slay your crazy locks style and look so beautiful.
Keep your makeup and beauty products neat and tidy inside Personalised Watercolour Floral Cosmetic Bag. It is perfect for keeping your items organized and safely stored. The cosmetic bag has an adorable watercolour floral design and can be personalised with a name. You can also buy it as a gift set that includes an eye mask, bath salts, and a candle.
10. The bob length locks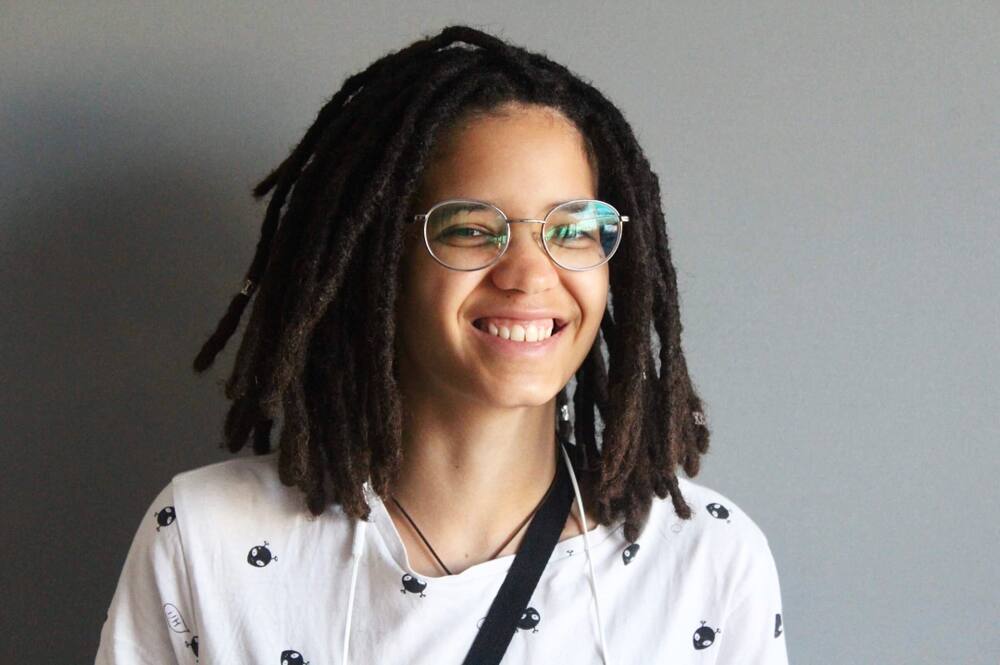 If your hair is a shoulder's length, there is no need to keep on bothering about the styles that you could wear it because the bob length is ideal for styling it. You do not need any special way of styling your hair at this length as you can always let it flow.
11. The medium-length dreads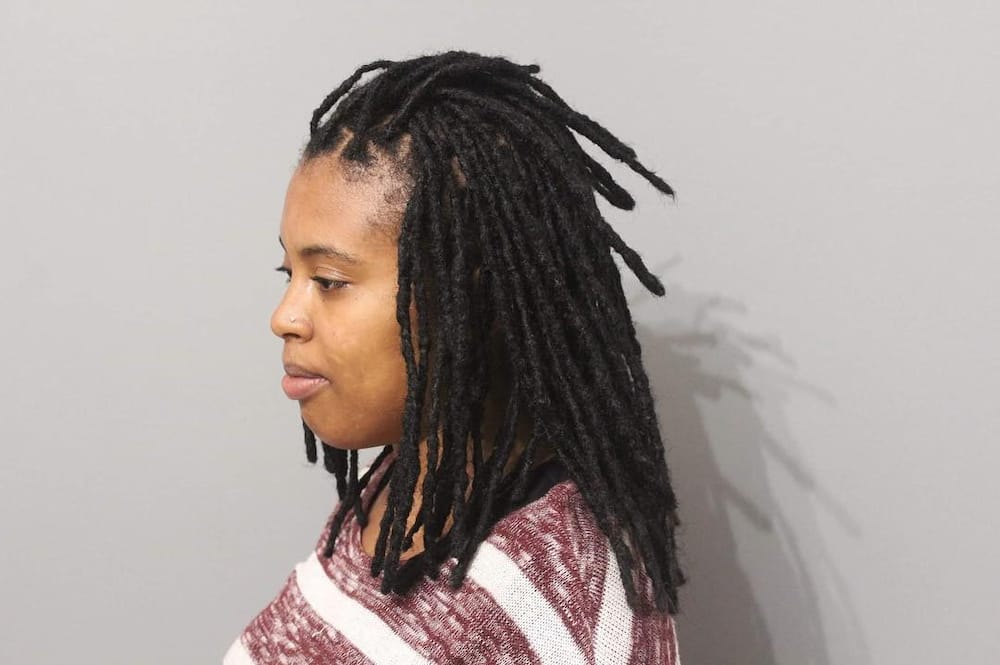 If you do not like the idea of keeping a very long mane, you could equally try out the medium length of your dreads. Not only is this length easy to style but also convenient as your hair will be less bulky hence less heavy.
12. Two dreadlocks high up buns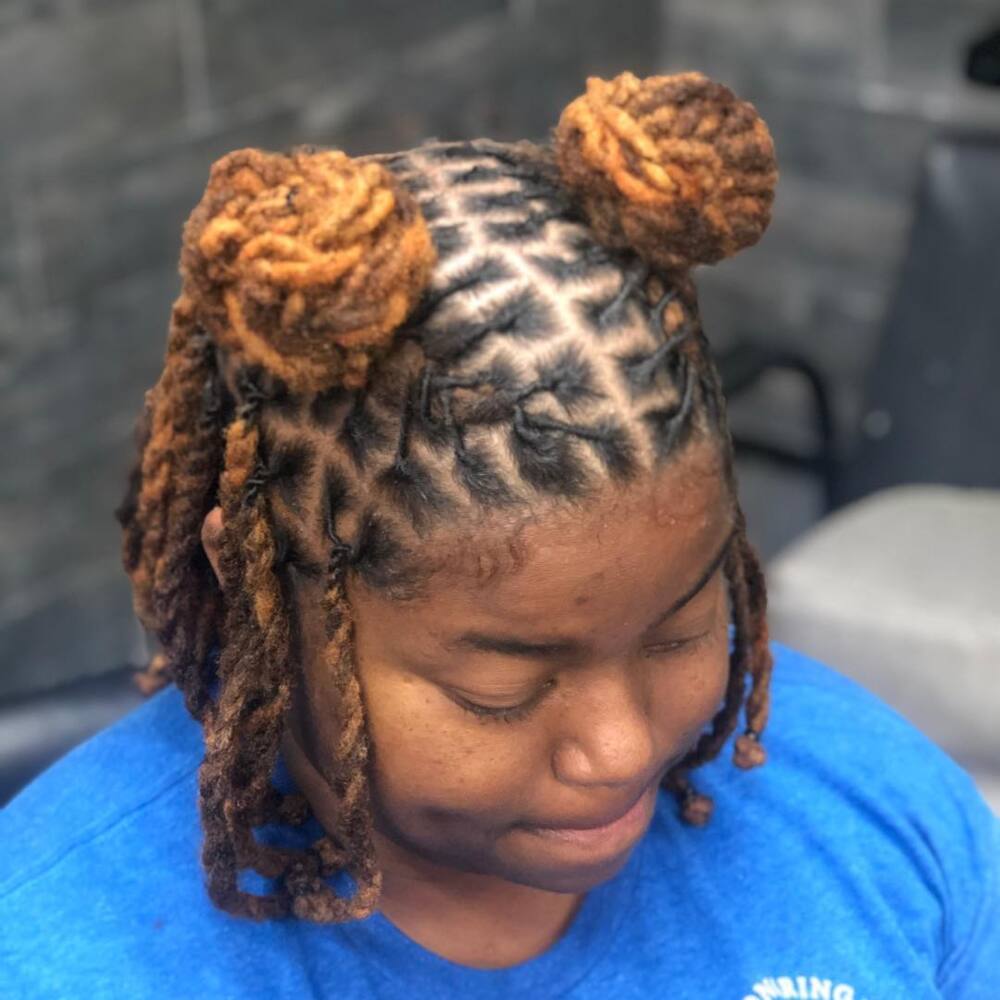 Are you tired of the high up bun and are looking for a new and interesting way of styling your dreads? You could try out the two high up buns and slay your way down.
13. Thick locks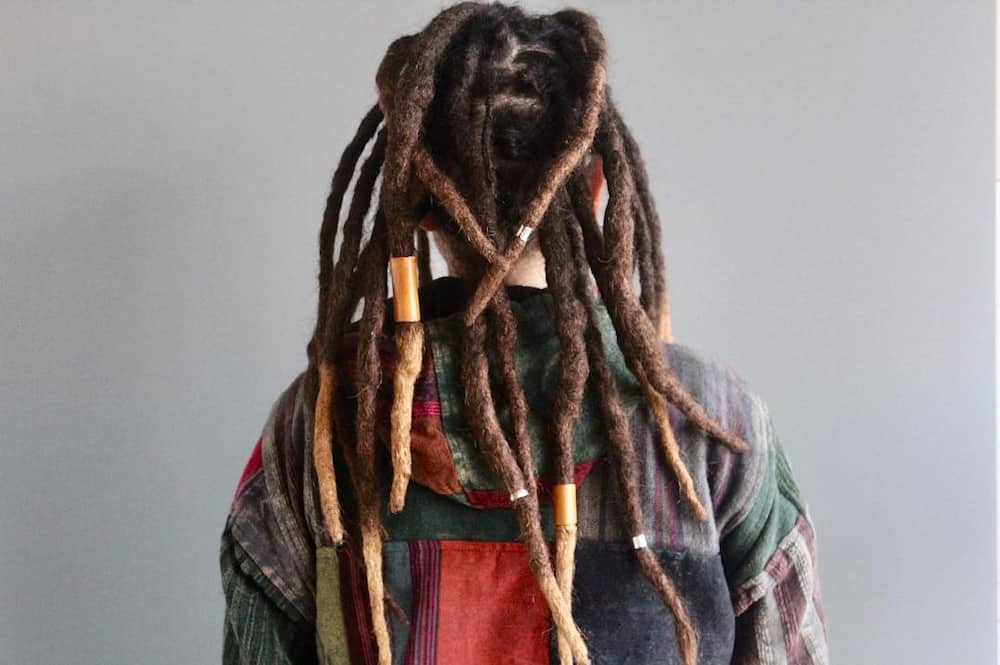 For the love of rugged hair, you could go for the thick locks. They have a special way of looking good especially for those who prefer bulky and more voluminous looks.
14. Side puff bun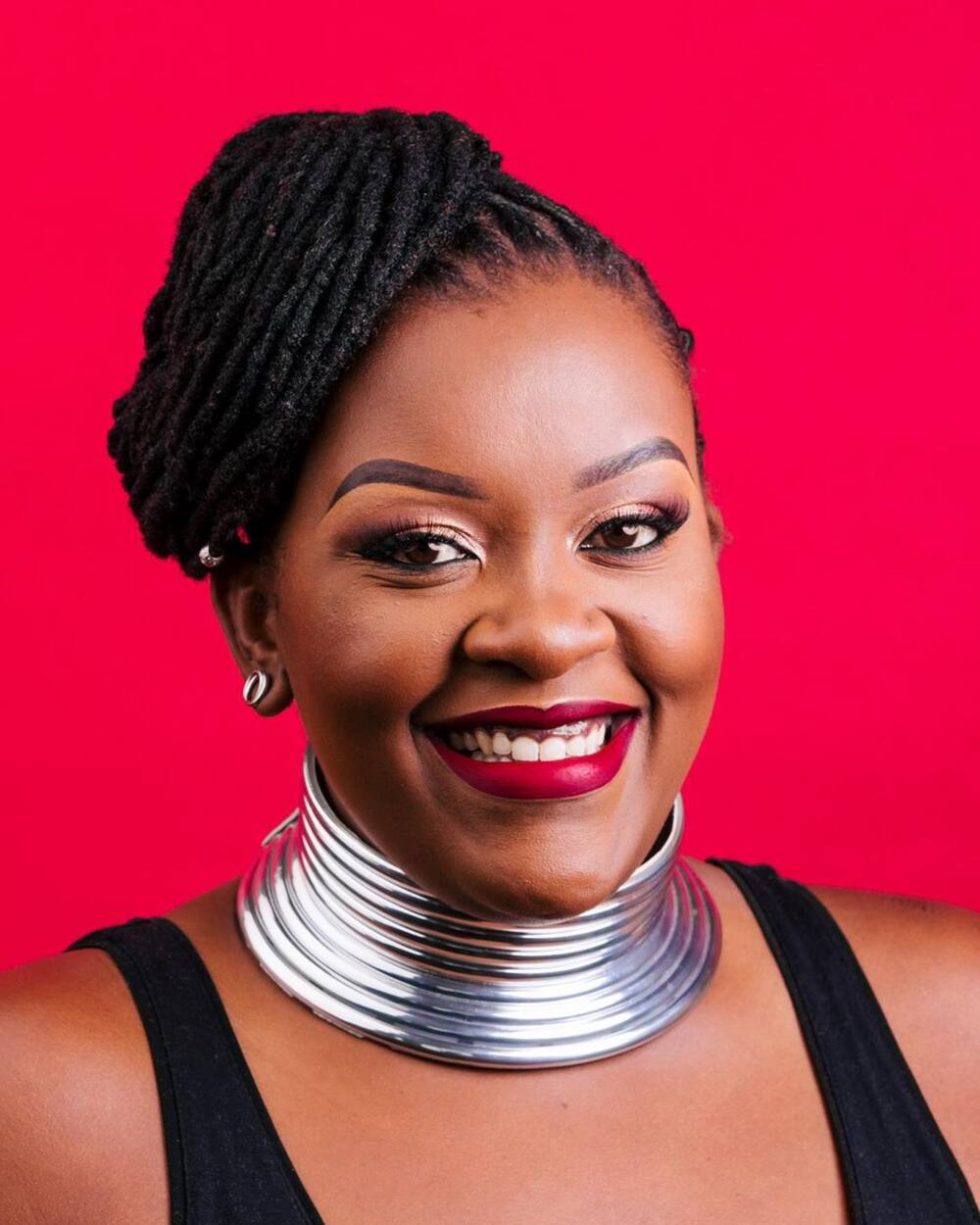 Are your locks thin but long and you are wondering about how to style them? Did you know that you could try out the side puff and look this glamorous? If you have not tried this style out, you should ensure that it is in your bucket list. It stands among the best dreadlocks hairstyles for weddings.
READ ALSO: 35 TOP celebrity nail art ideas you will want to try out in 2020
15. Front bangs dreads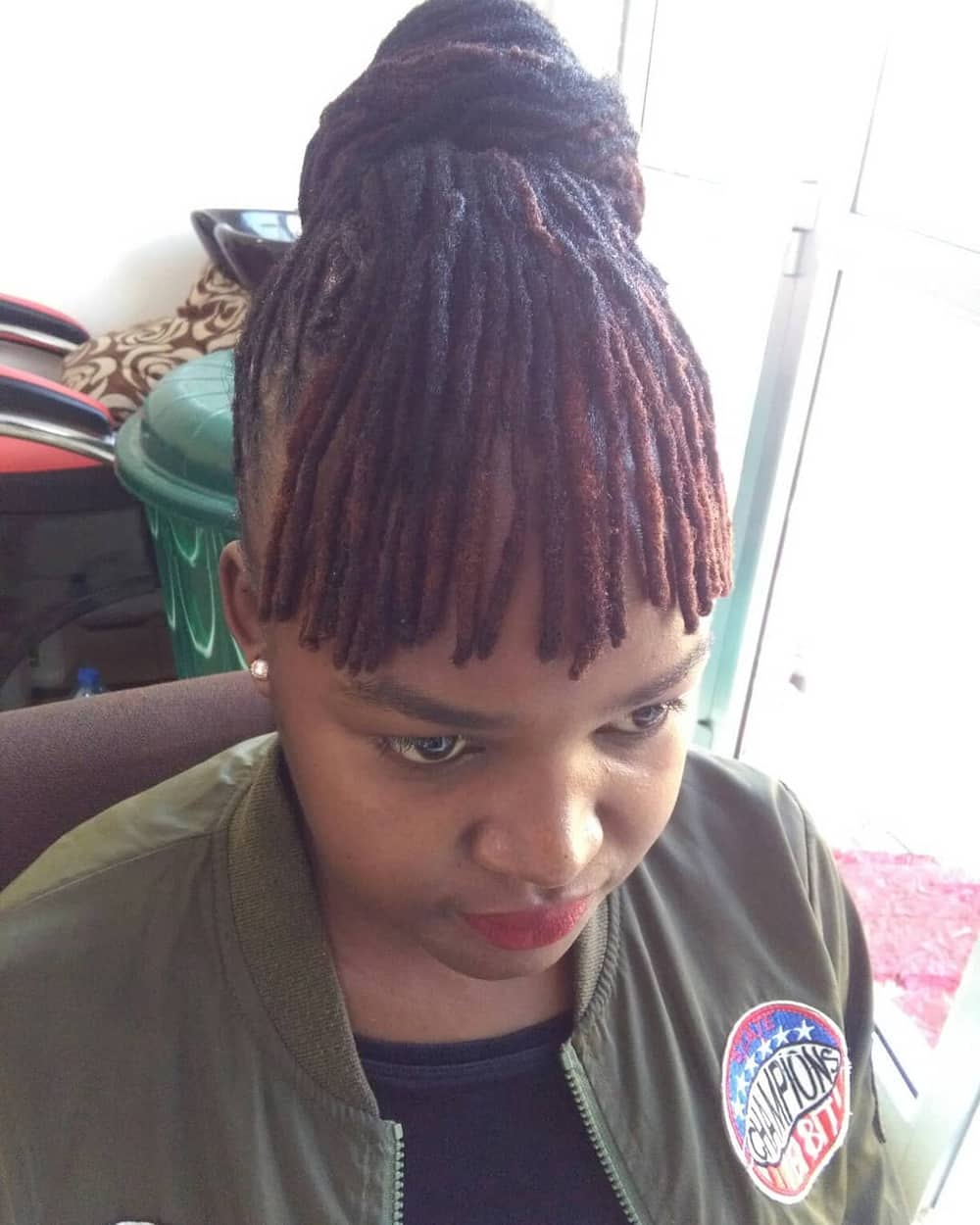 The most interesting thing about dreadlocks styles for ladies is that you could always wear other braid styles on your locks. For instance, bangs could be worn on natural hair or hair extensions. This is another style that one should try out.
16. Messy and rugged locks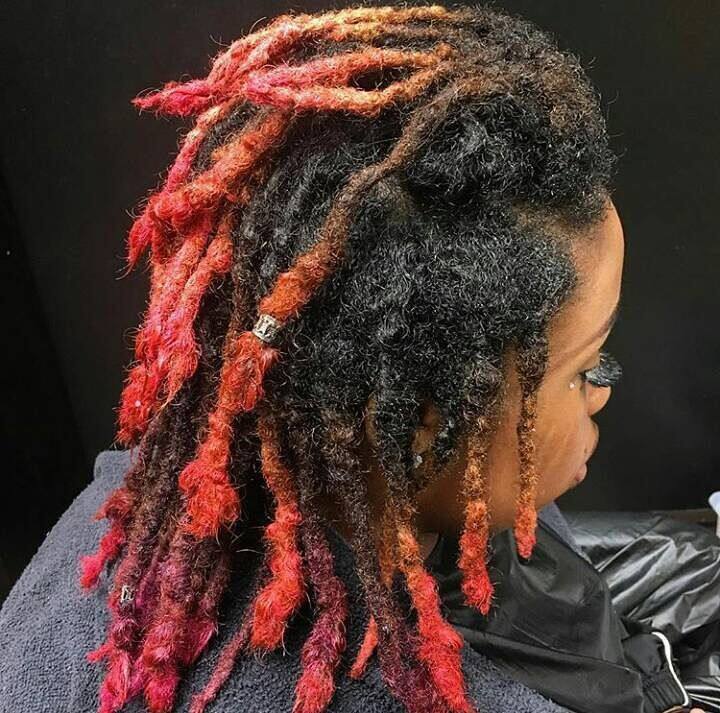 Messy hair is one of the most interesting ways of showcasing your artistic side. You could wear your hair into this messy version and still look so good.
17. Curly dreadlocks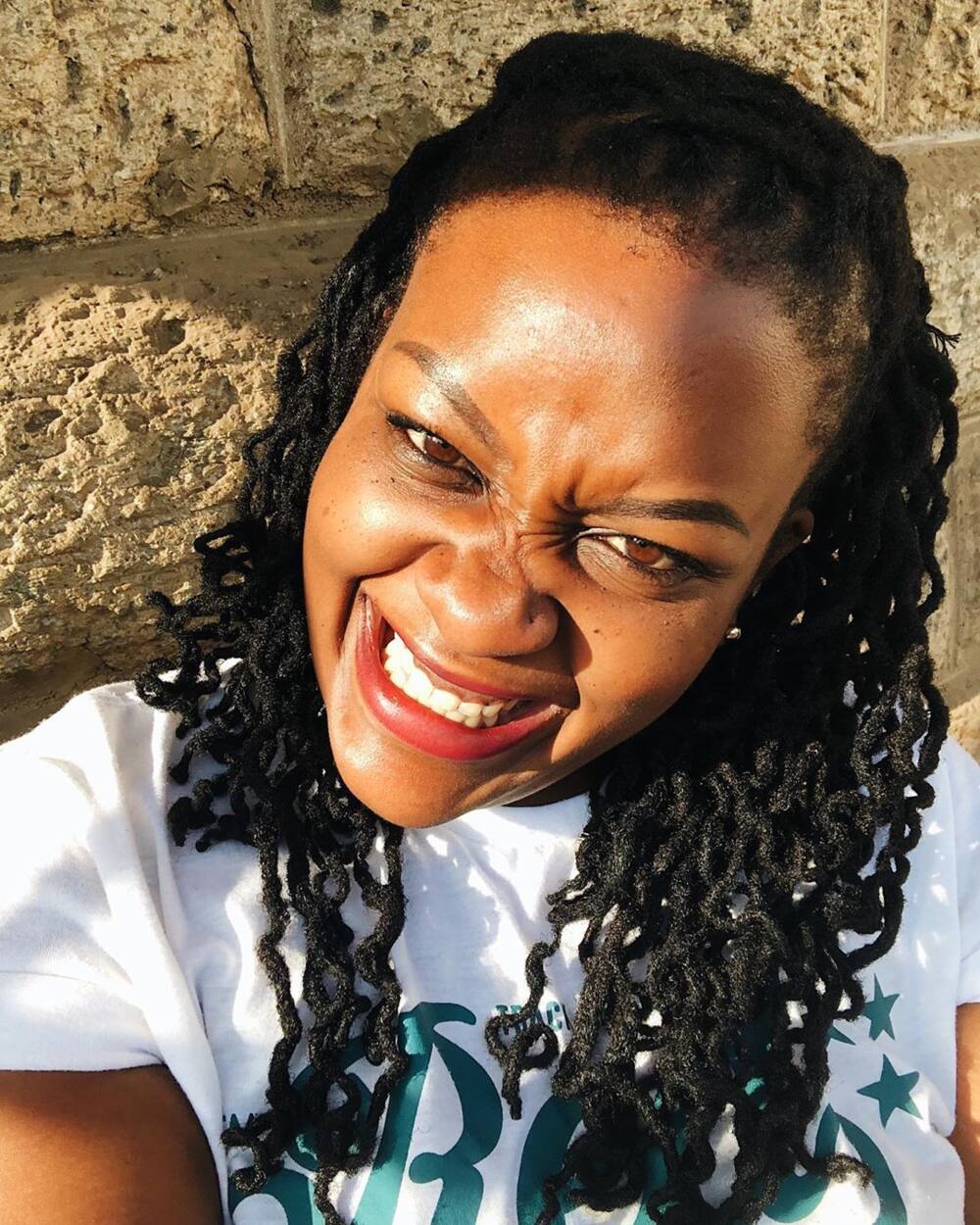 Did you know that you could attain curly hair even with dreadlocks? In case you did not know, you could wear the curly version of the hair and look so glamourous. The best part about that this hairstyle is that the curls come out in a beautifully rough texture that makes them look so pronounced and so attractive.
Another thing that makes these curls a plus is that they last so long, longer than curls on smooth textured hair. Wearing curly dreadlocks is a plus since it looks good in any mane, even though longer hair tends to look better. You should consider trying it out and slay your way out.
Dreadlocks styles for men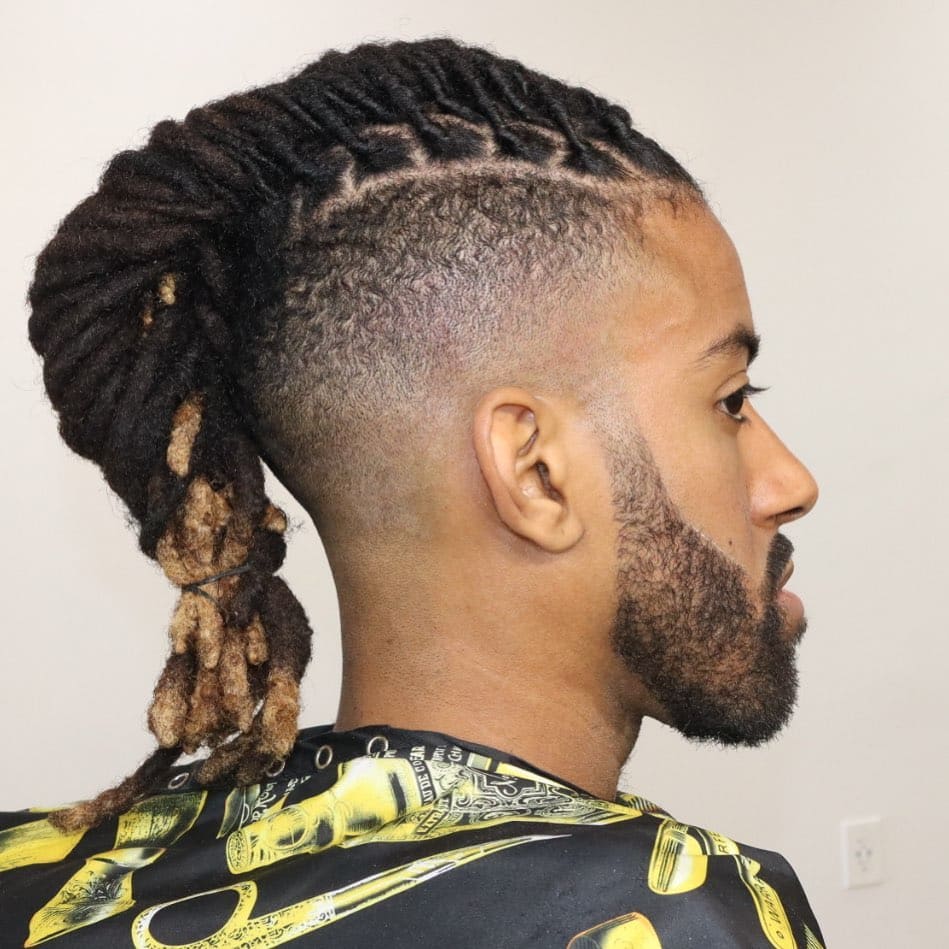 Dreadlocks are among the most interesting styles that one could consider. The most fascinating thing about them is that the ways in which they are pulled are unisex. Most of the ways in which ladies pull them are the same ways that men style them. These are the other latest dreadlocks styles for men 2020:
1. The ombre look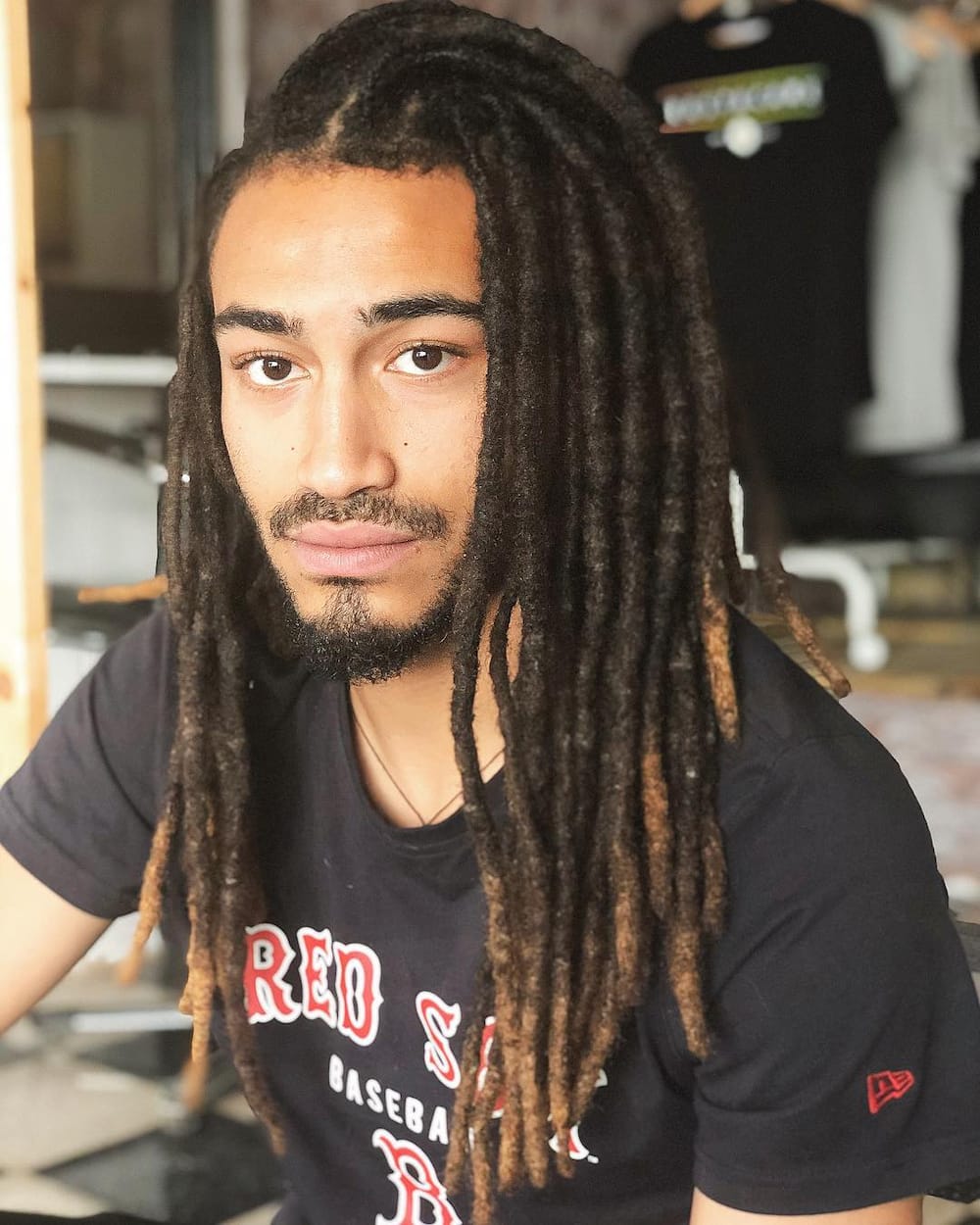 You could break the monotony of wearing black hair by dying the edges of your normal locks. This is one of the ways of making them more attractive and have some hue. The ombre look makes them look tidier.
2. The messy high up bun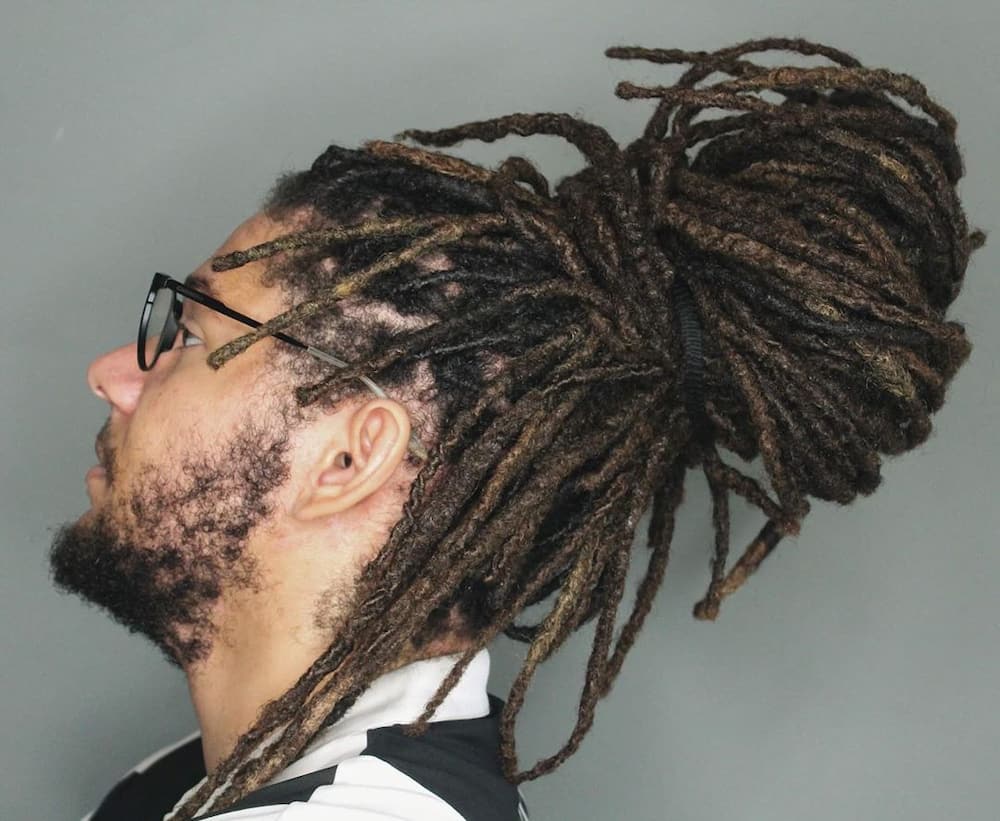 The high up bun is another way of styling your locks. It is more than holding your hair together in a bun. Even though the bun might not look neat, its messy nature has a unique way of looking good.
3. The mohawk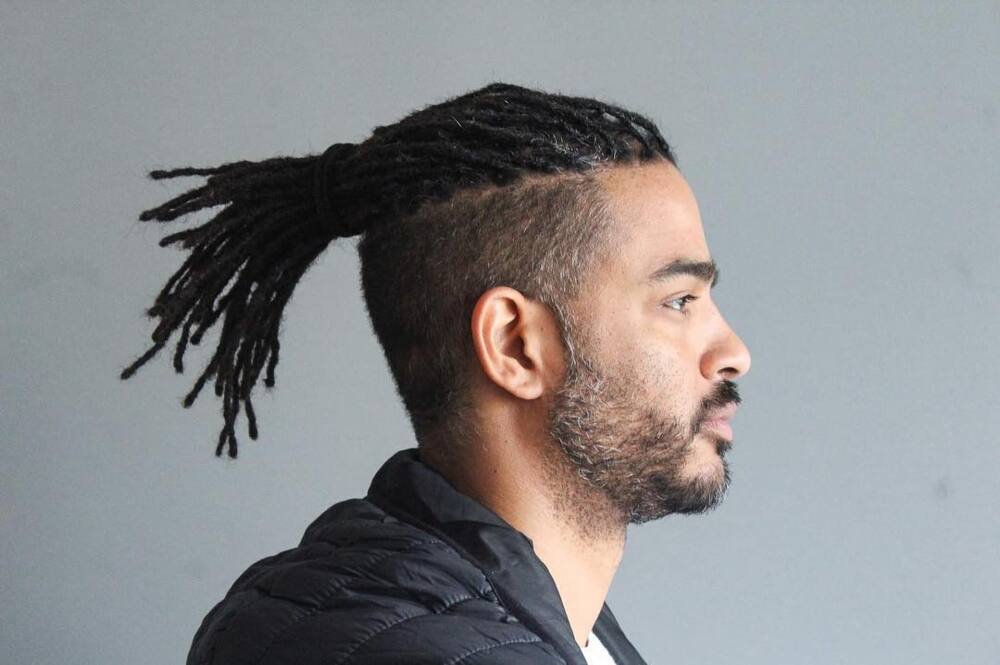 Are you a fan of mohawks and are wondering whether or not it will be possible to transit to this protective hairstyle and still maintain your style. If that is the case, you ought to know that it is possible to comfortably wear your hair into a mohawk. This style makes it look so neat and clean. It is also a plus since it makes the hair feel lighter.
4. Dreadlocks fishtail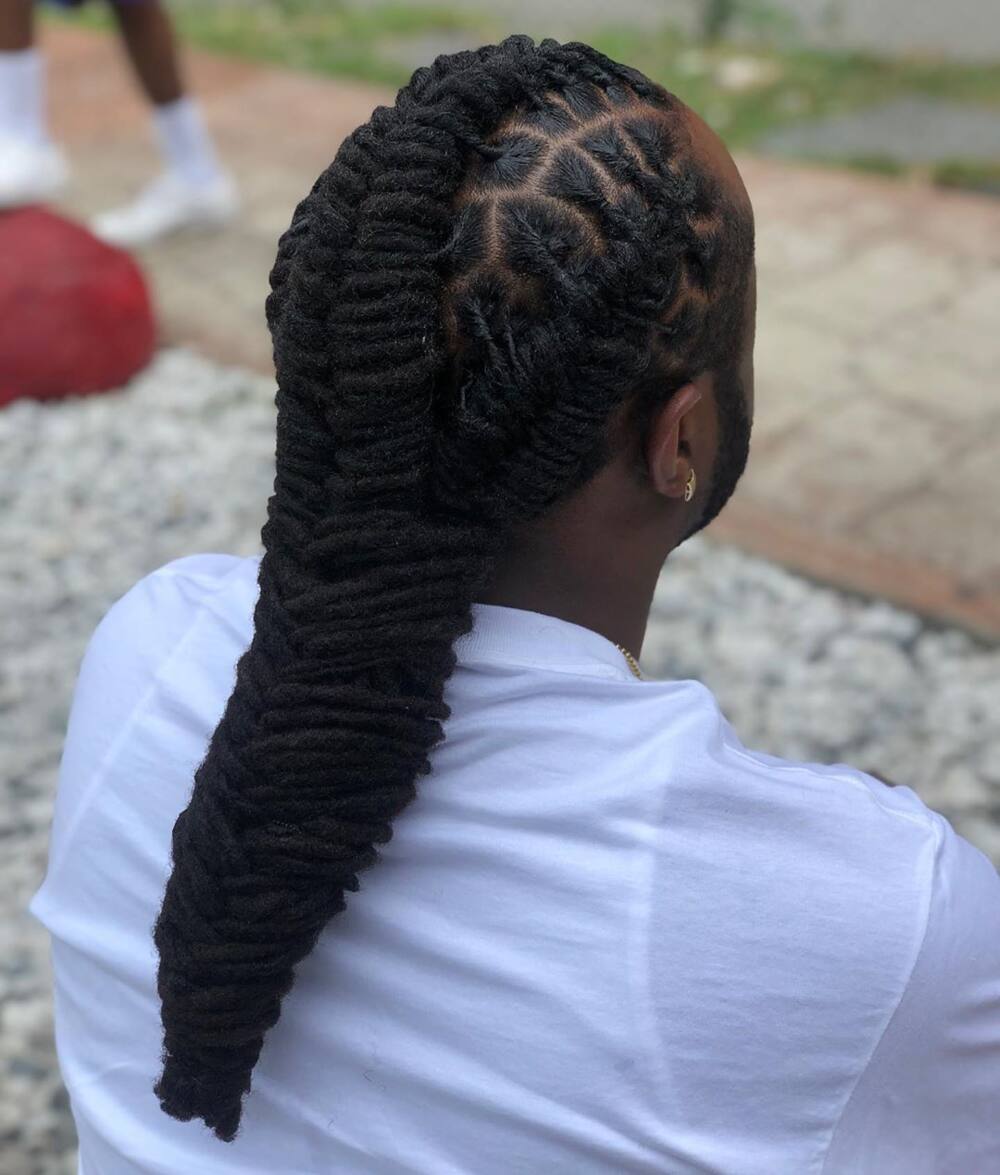 If you wish to flaunt the length of your locks, you could wear it in a long fishtail. The tail makes the hair look neat and healthy.
5. The high up bun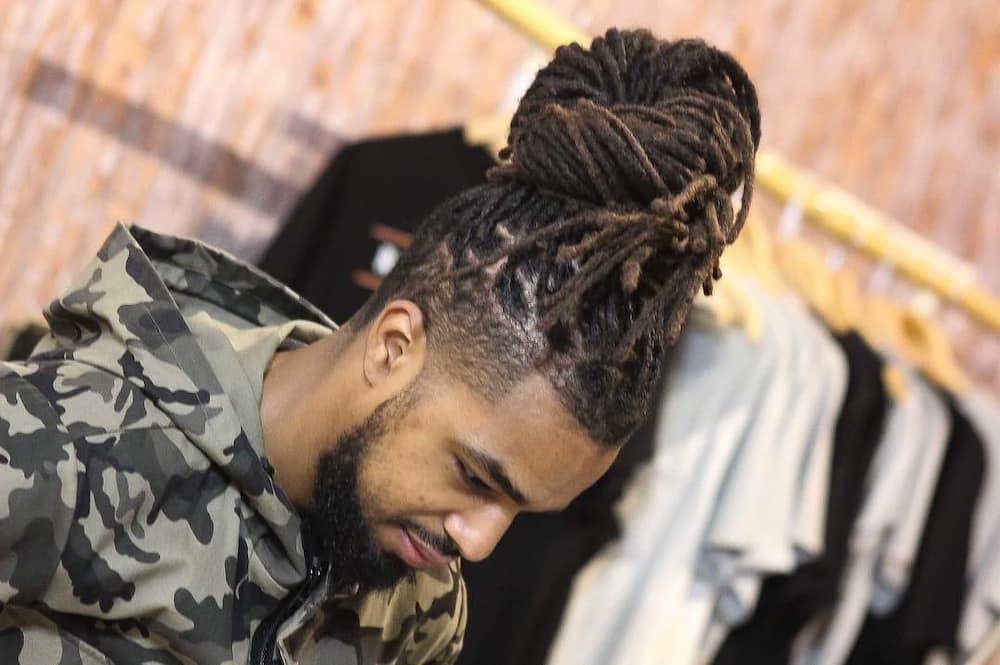 If you thought that high up buns were a chic thing, you are wrong. Men too can try out this style to achieve a neat look. Another thing that makes it a plus is the fact that the locks look neater when held in the high up bun. It is the kind of style that you would wear for an official look.
6. Neat but skinny dreads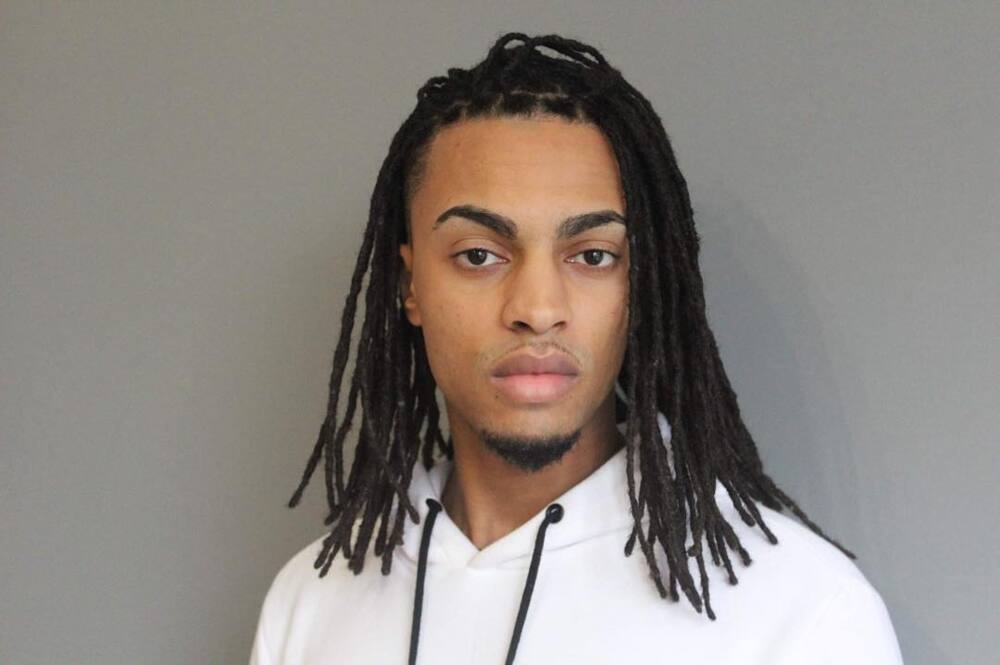 In case you did not know before you choose to keep the locks, it is advisable to contemplate about the size that you would love to wear. You could go for the thinly locked hair, especially if you are after a neat look. Thin locks are also easier to maintain and are lighter.
7. Taper fade and dreads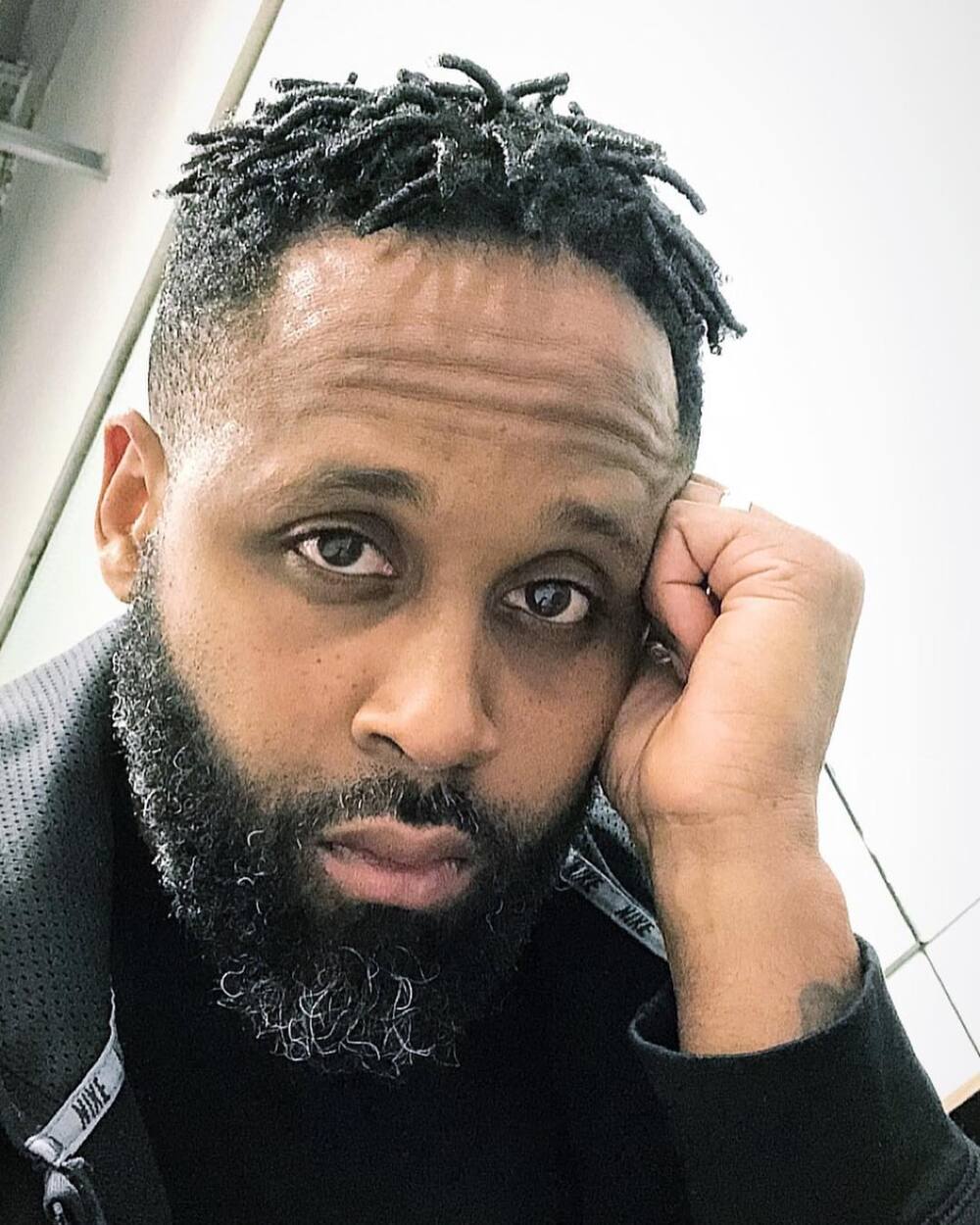 Keeping dreadlocks does not tie you down to ensure that they are long. You could wear them short and still rock your favourite cut. For instance, you could wear a tapered fade and still have the look.
READ ALSO: 30 best African braids hairstyles 2020 (with pictures)
8. Neatly done baby locks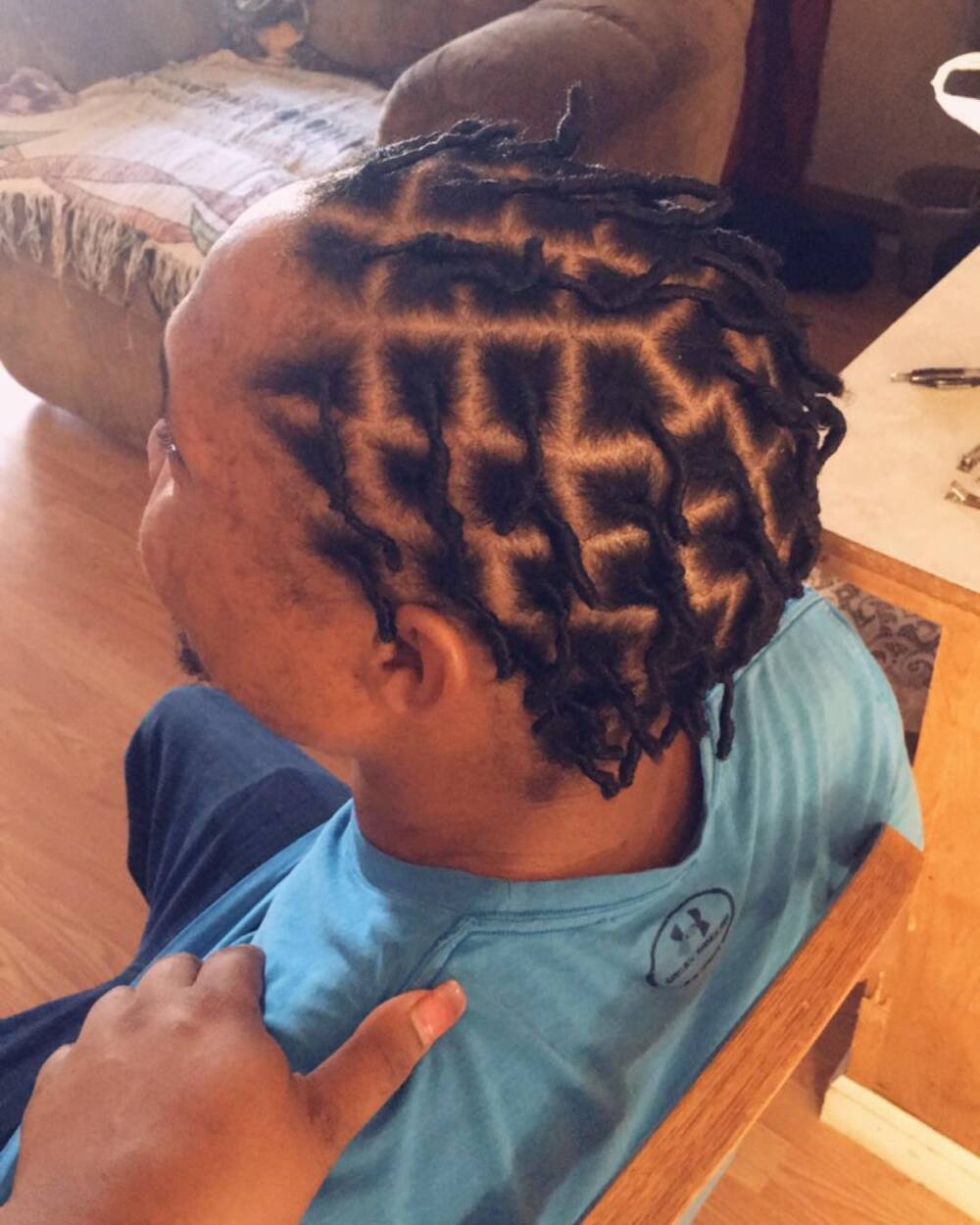 This is one of the hairstyles that demands the highest level of patience. If you are looking forward to wearing the style, you should be aware that maintaining the baby locks until they get to your desired length might be a long journey. You need not worry about you will style your locks at the early stages since this neat look will go a long way.
9. Half high up bun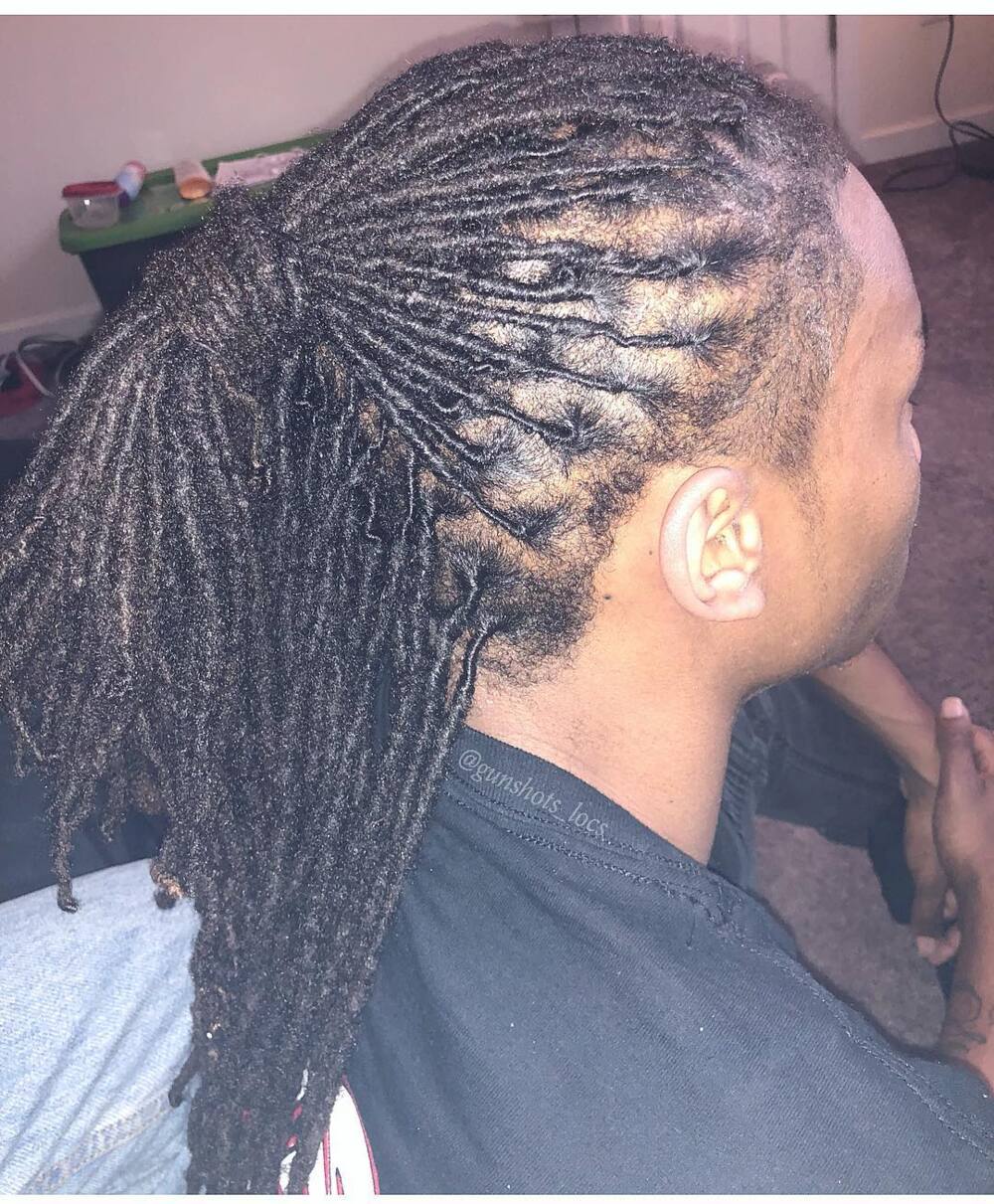 If you are struggling with your hair being too bulky, you could wear it in a ponytail that leaves a part of it hanging. This is another trendy and one of the easy dreadlock styles that will not require professional services to pull.
10. Front bangs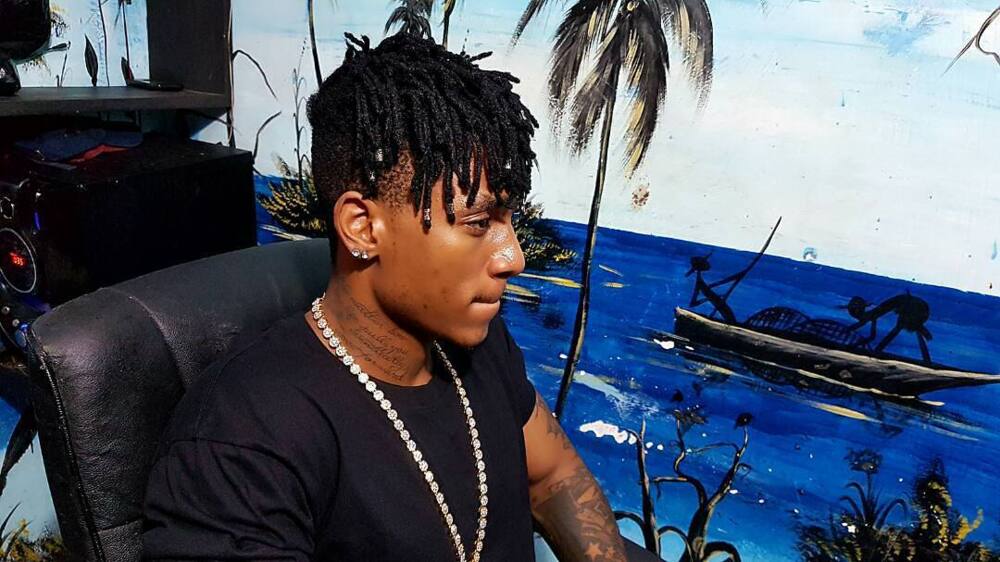 Men too can wear dreadlocks in the form of bangs and look so good. This look, however, is only limited to hair that is not so long. To add a little hue to it, you could wear it in a fade pixie cut.
11. Low puff bun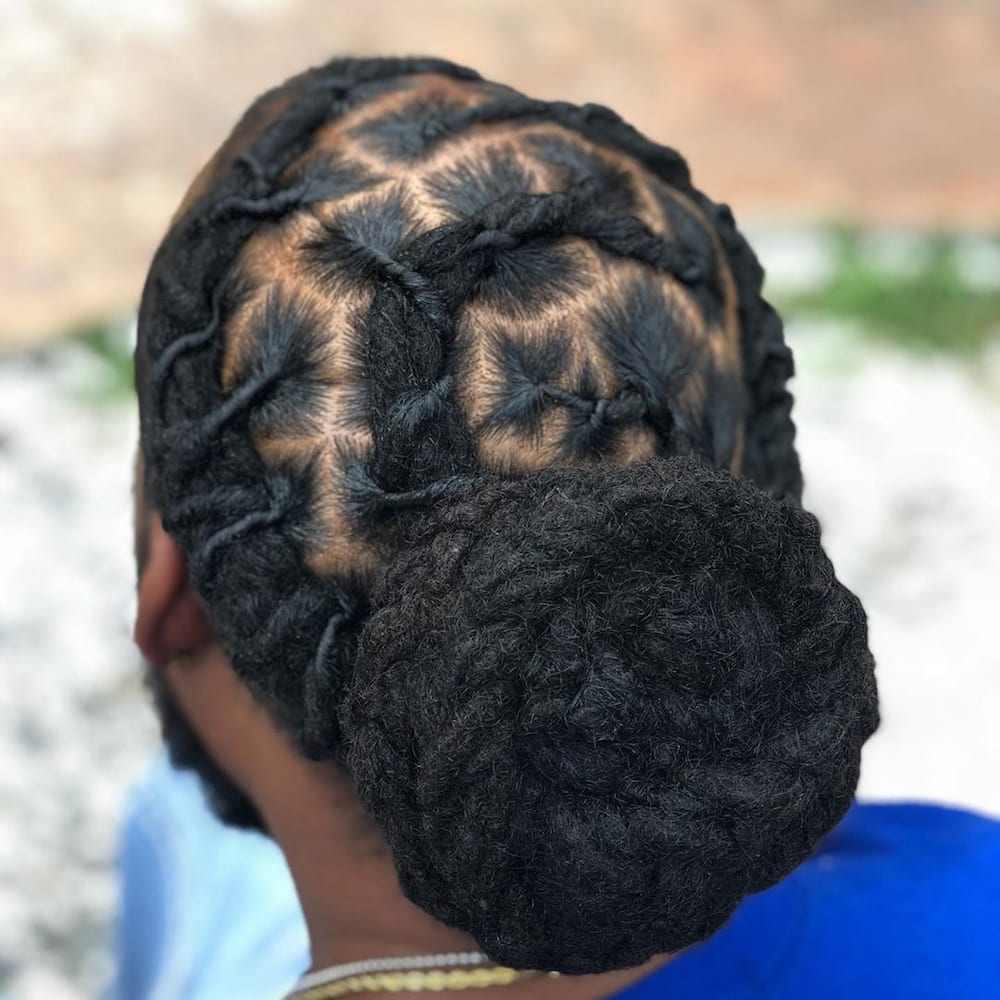 If you are creative enough, you could wear your locks in a low puff bun. This style looks better with freshly retouched hair. It is also one of the easiest to manage dreadlocks hairstyles.
12. Braided cornrows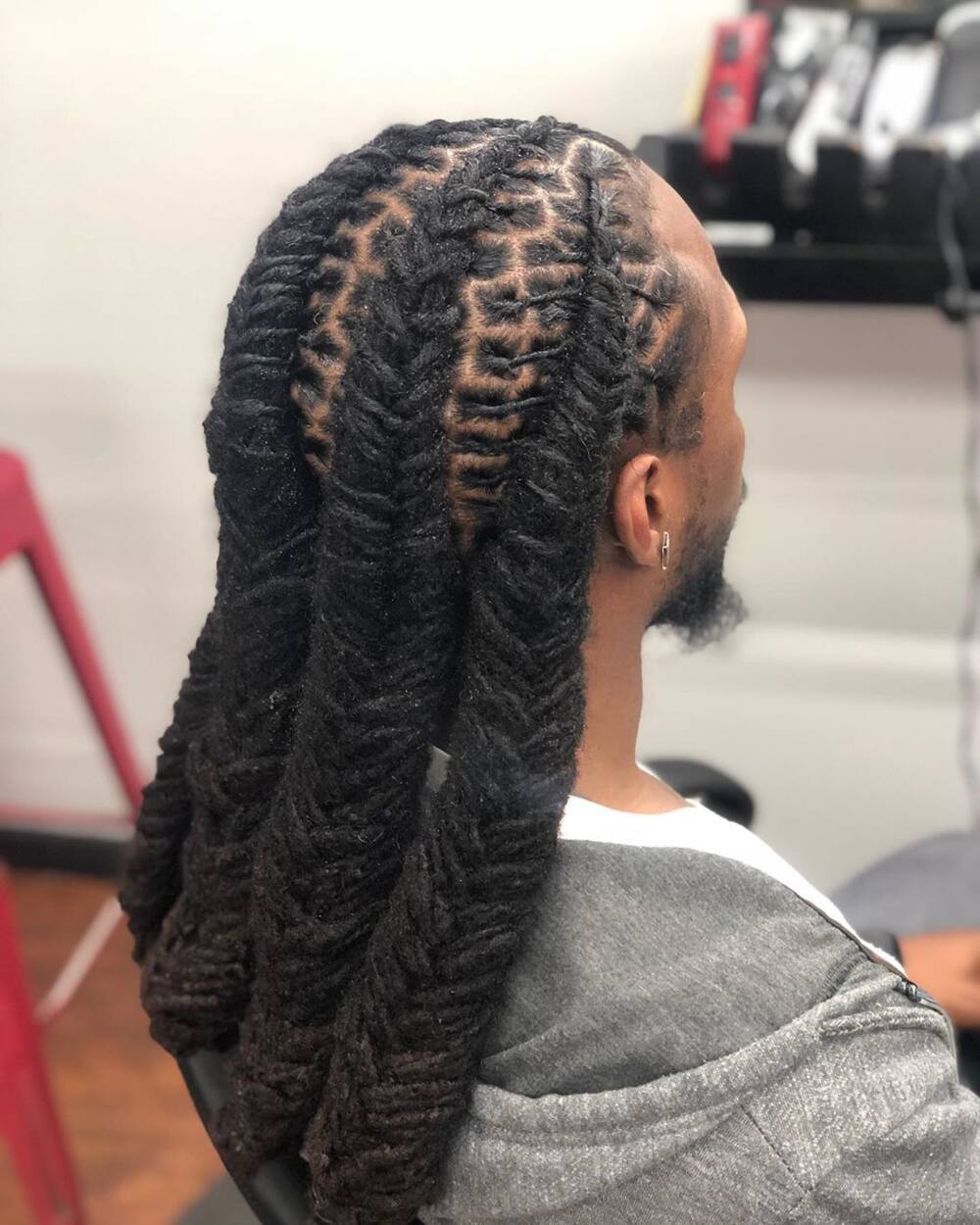 This dreadlocks hairstyle tends to imitate the nature of cornrows. The locks are braided down into thick cornrows making them easy to manage. It works best with thin locks as opposed to thicker ones.
13. Twisted dreadlocks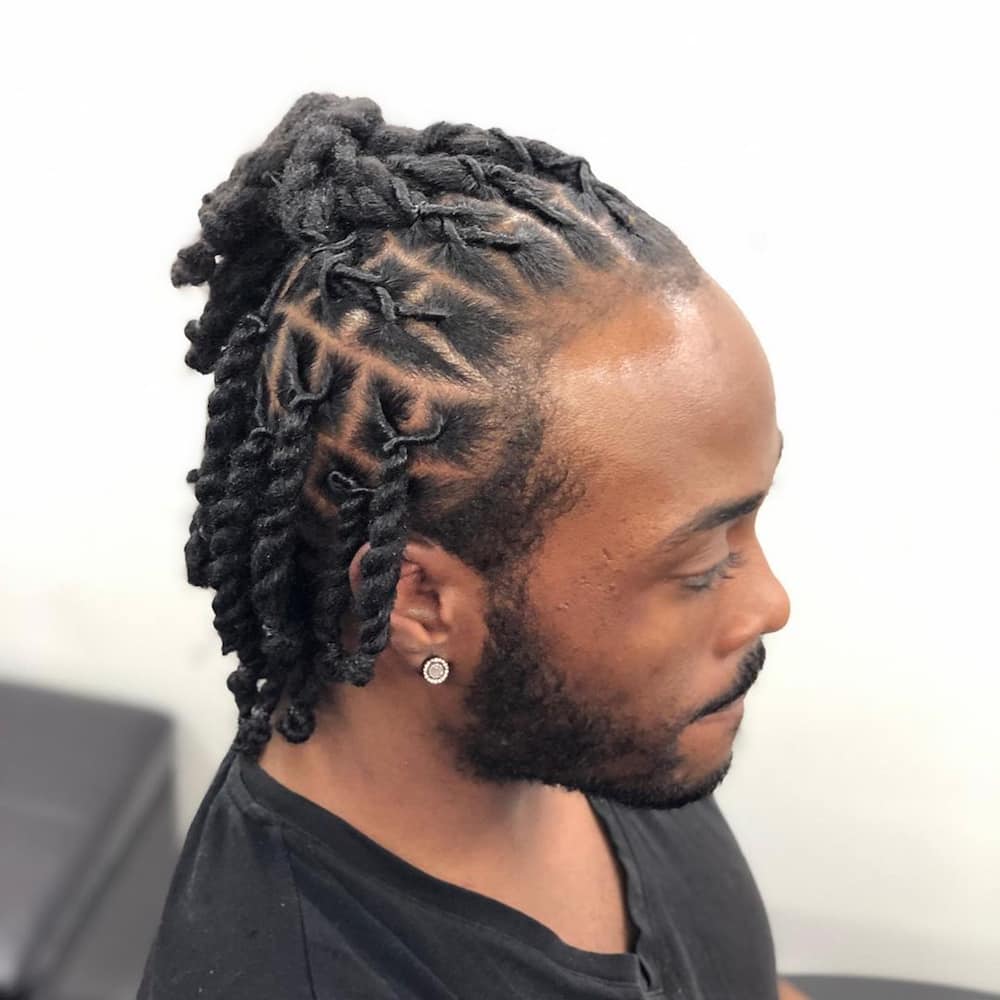 Twisted locks is another one of the fashionable dreadlocks styles for short hair. The illusion about this style being more of a chic thing is not true because men too can rock this hairstyle. The best part about it is that it is compatible with any hair mane. It also looks neater when done after a retouch.
14. The braided dreadlocks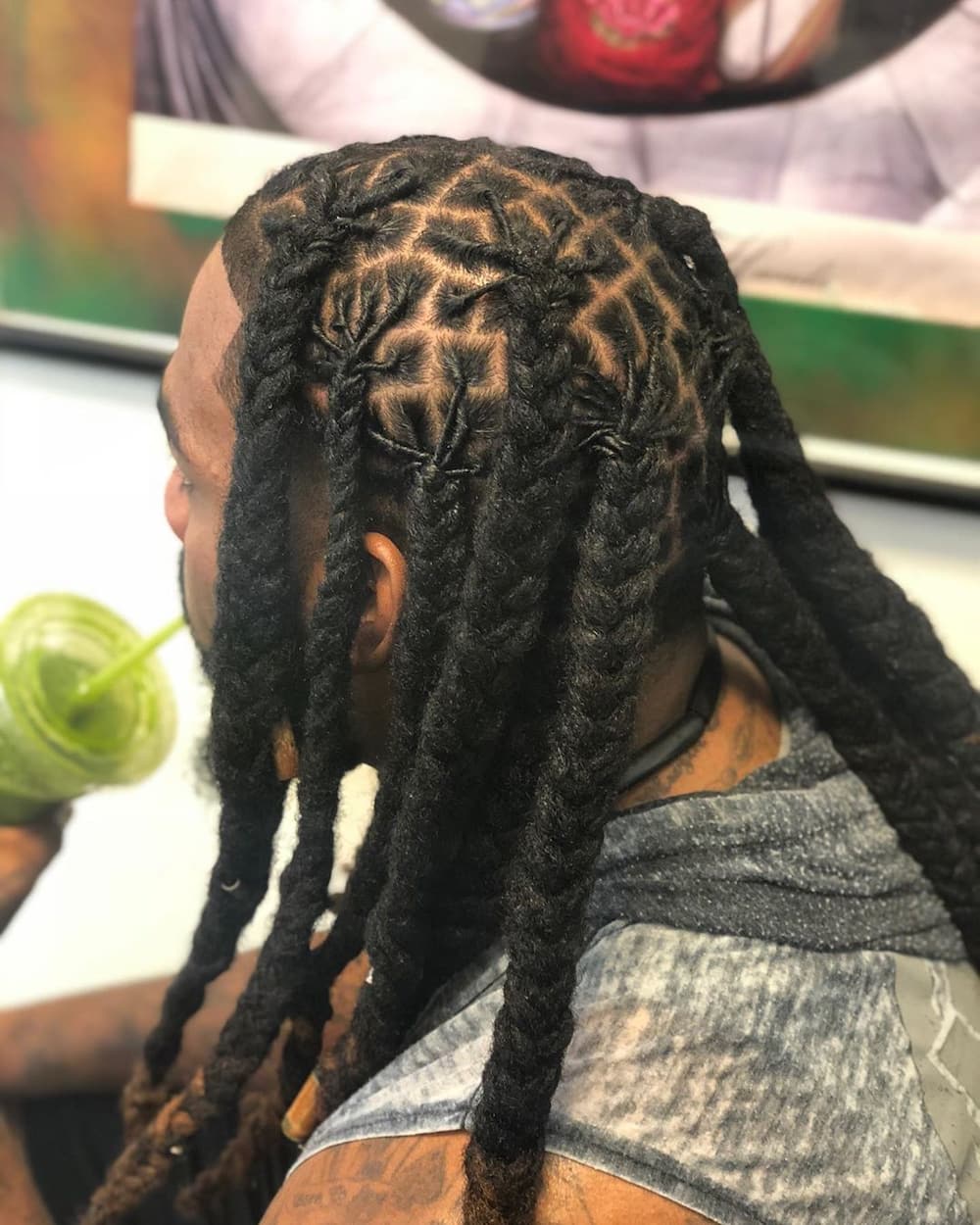 If you do not fancy the twisted, you could try out the braided version of it. Braiding your locks down makes them easier to manage and neater. This style works best with medium-length to long hair.
15. The dramatic locks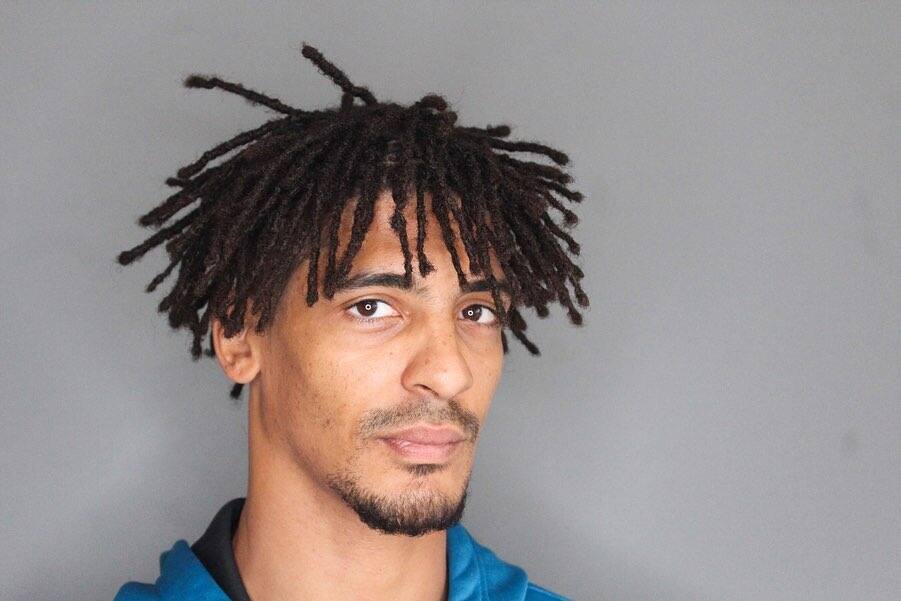 Dramatic locks style is easiest to pull with short dreads. The one thing that makes it a plus is the fact that it could be won on any texture of hair, even though it looks better with rough textured hair.
16. Medium length locks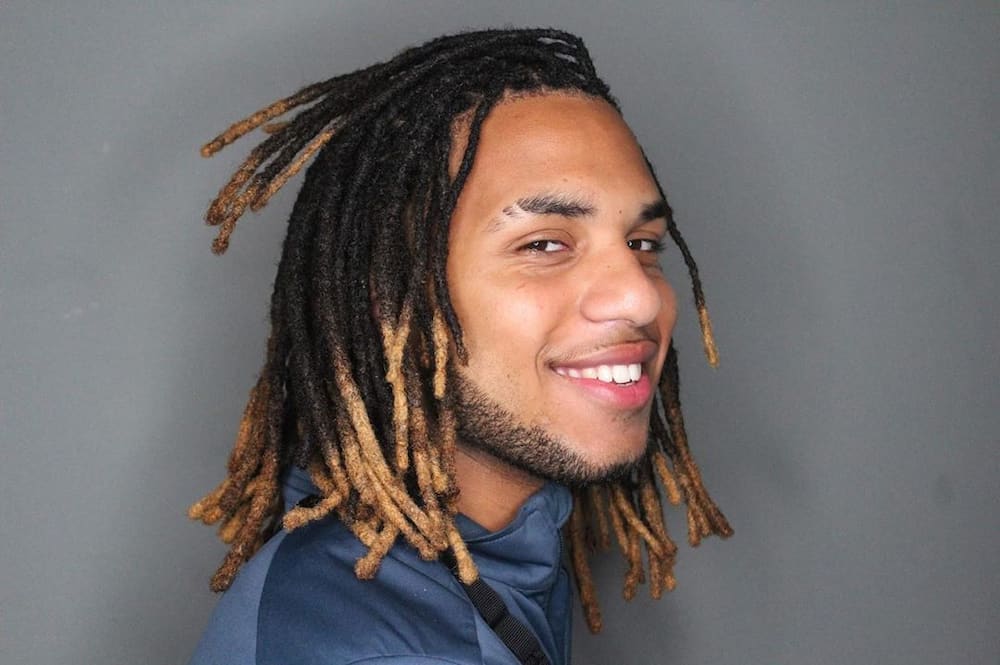 You could choose to maintain a signature look by wearing your locks in a medium length. To ensure that you consistently keep your dreads at this length, you could trim the edges frequently.
17. Curled up mohawk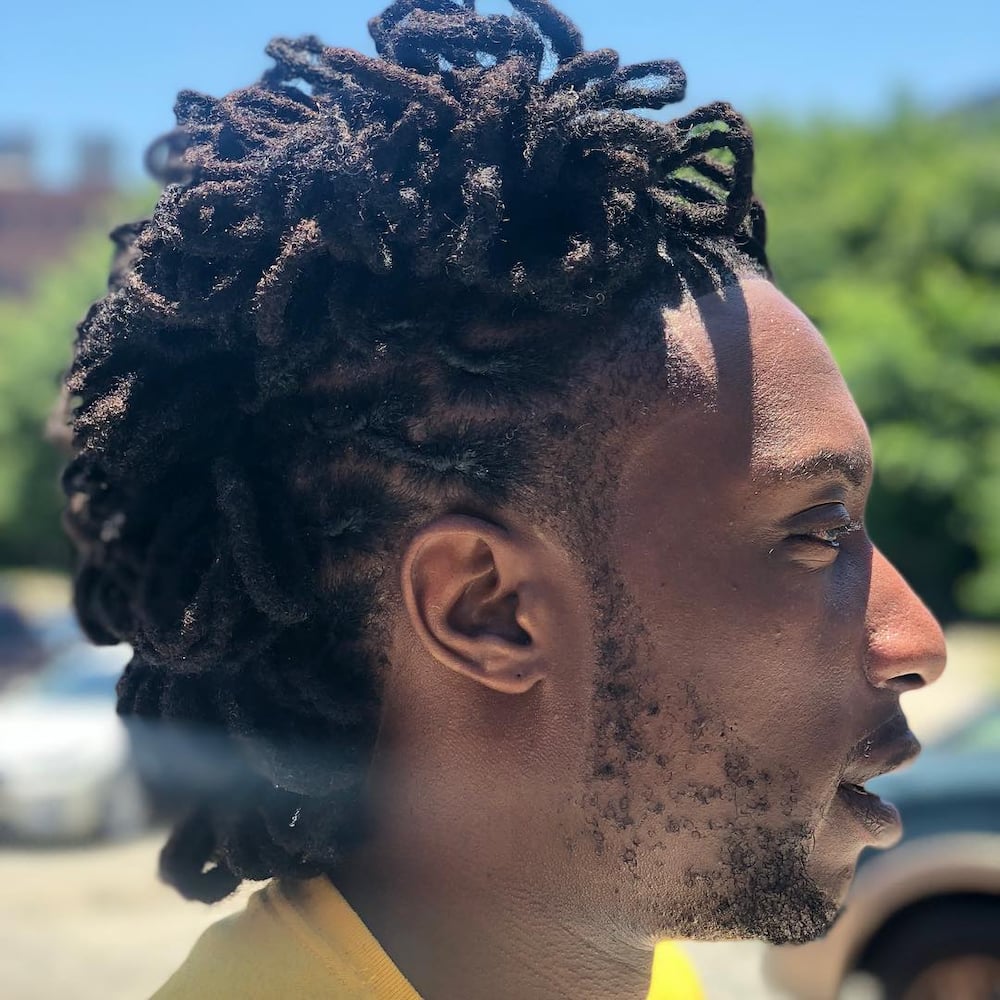 Curly hair is not only meant for ladies. Men too, can pull the style and look so good. To make it more interesting, you could hold it up in a mohawk. This is one of the most sophisticated dreads styles that a guy should try.
18. Messy locks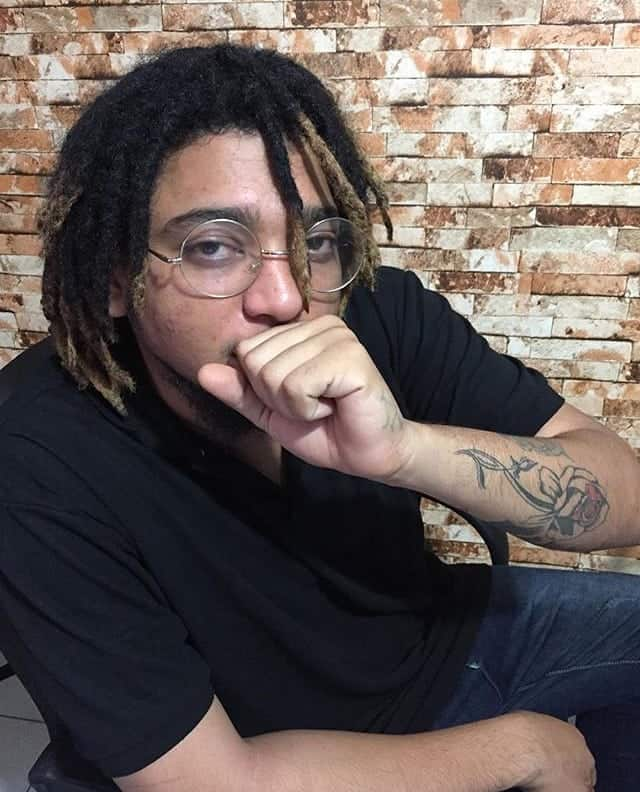 Did you know that choosing to lock your hair does not mean that you will have to constantly visit your stylist to have your dreads retouched? You can also wear your hair without retouching it and look so good. The messy lock is an example of that dreads style.
Artificial dreadlocks styles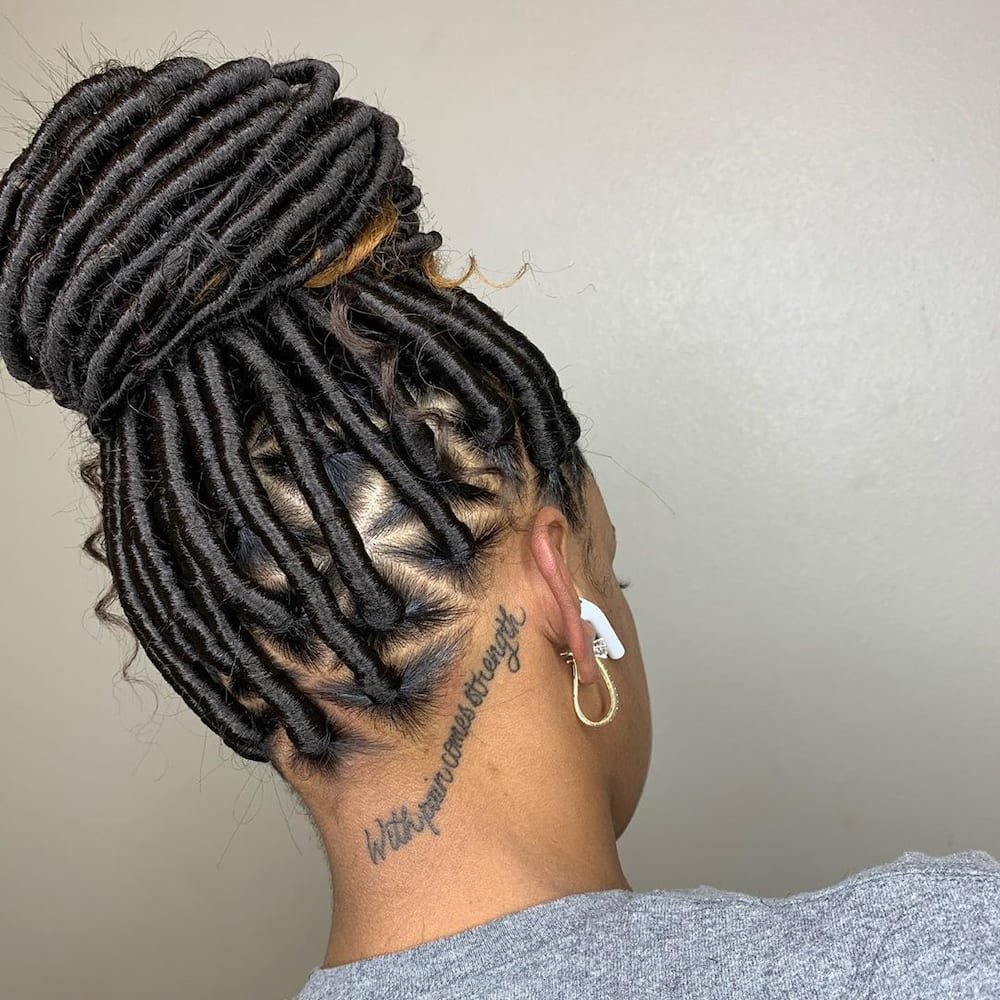 It takes patience for one to grow their dreadlocks to a ponytail. If you are planning on keeping temporary locks, you no longer have to worry because there are artificial dreadlocks that could be attached to your hair and imitate the look. These fake dreadlocks styles are common in women, even though men still find a way of incorporating them into their looks.
1. Neat goddess locks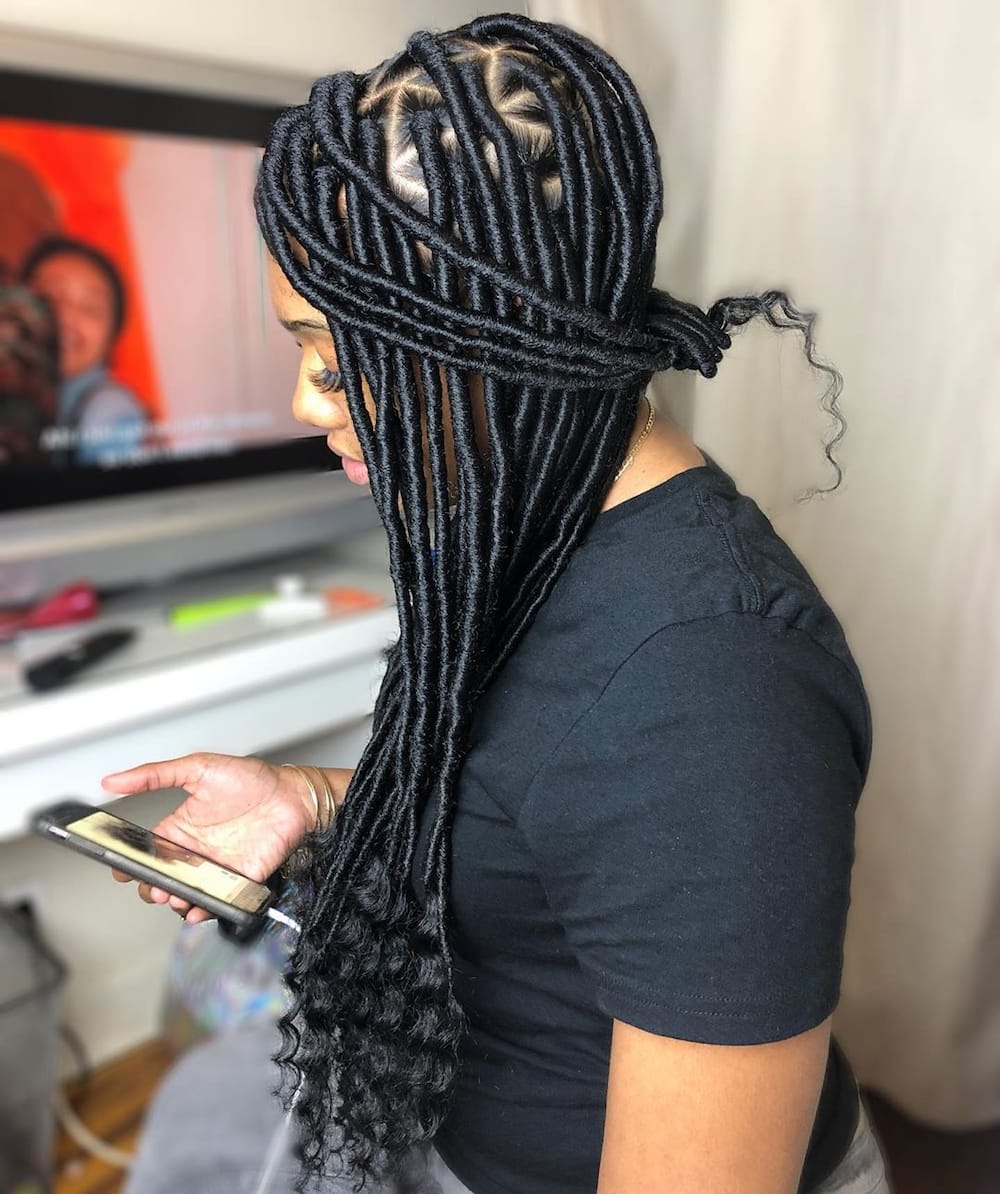 For the love of fashion, you could wear this style that imitates real dreadlocks and look so beautiful. The best thing that makes this look a plus is the fact that it gives neat results. The goddess finish of the style also makes it one to die for.
2. Fake ombre locks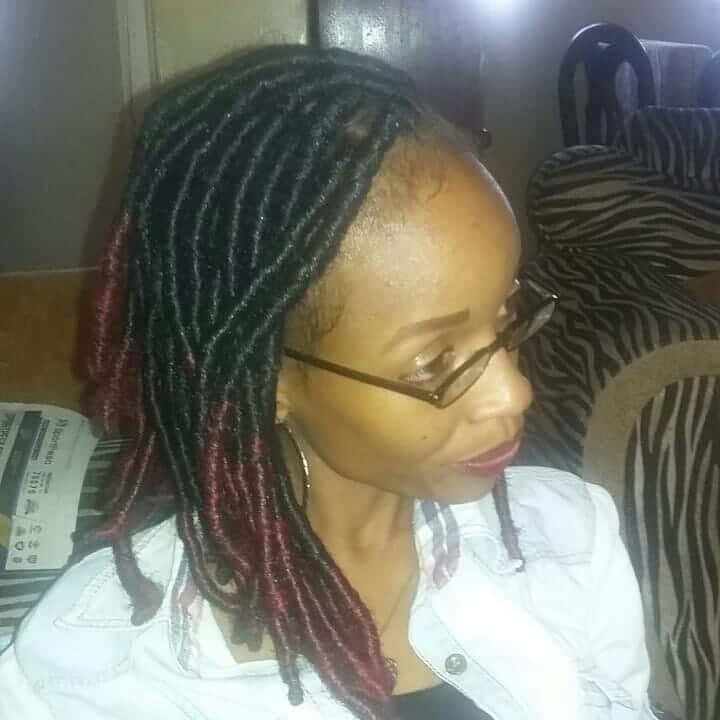 You could also attain a fake ombre look with the fake dreadlocks. They also give a neat impression of the style.
Are you tired of pulling the same soft dreads hairstyles and are opting for a change? Would you mind trying out any of the above dreadlock hairstyles? Opting for any of these styles will prove to be one of the best decisions that you would have made. The most convenient thing about them is that there is a style for whichever length that your mane will have. You cannot afford to wear boring styles with all these options.
DISCLAIMER: Please note that some of the links in the article are affiliate links and Briefly.co.za will earn a commission if you purchase through those links. However, we always choose only the best quality products that we use ourselves and recommend to our readers. The earnings we get from the affiliate marketing help us continue preparing useful and entertaining content, that our audience enjoys.
READ ALSO:
40 latest short haircuts for black women
Long hairstyles for men
Best hairstyles for men in South Africa
Source: Briefly News