15 celebrities in South Africa in interracial relationships
What does interracial marriage mean? Before independence, interracial relationships in South Africa were outlawed, and children were born from such unions were considered a crime. This was as per the Prohibition of Mixed Marriages Act (no 55 of 1949) which barred marriages and relationships between Europeans and non-Europeans. This law meant that no sexual relationships were allowed between South African whites and black South African or any other persons from other races.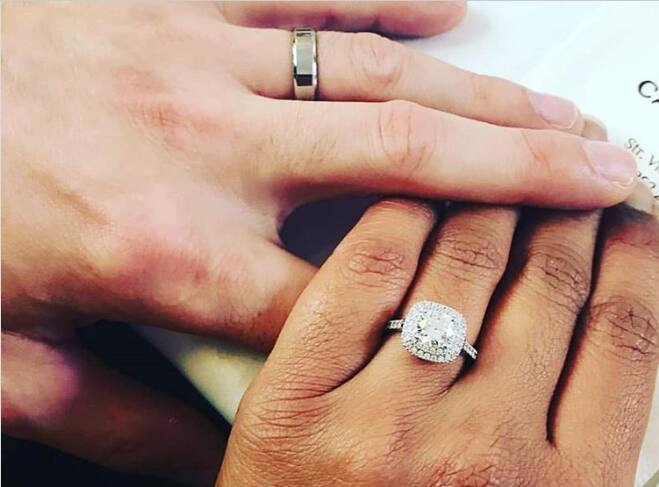 In enforcing the Prohibition of Mixed Marriages Act, police officers would conduct crackdowns on individuals suspected to be having relations. Houses were raided, and those caught sleeping together would be arrested, and their inner cloths used as forensic evidence in court. When found guilty, the black couple would get harsher sentencing compared to the whites.
READ ALSO: Connie Ferguson biography: age, daughters, husband, wedding, family, house and net worth
Mixed marriages South Africa
Over the years, South Africans have learned to embrace interracial relationships, and the country is even referred to as a rainbow nation. To show you how citizens are accepting color and race, here are some of our favorite celebrities in interracial relationships in South Africa.
15 celebrities in interracial couples
Today, South Africans are free to date or marry from any race they like, be it black, white, Asian or Indian.
1. Benni McCarthy and Stacey Munro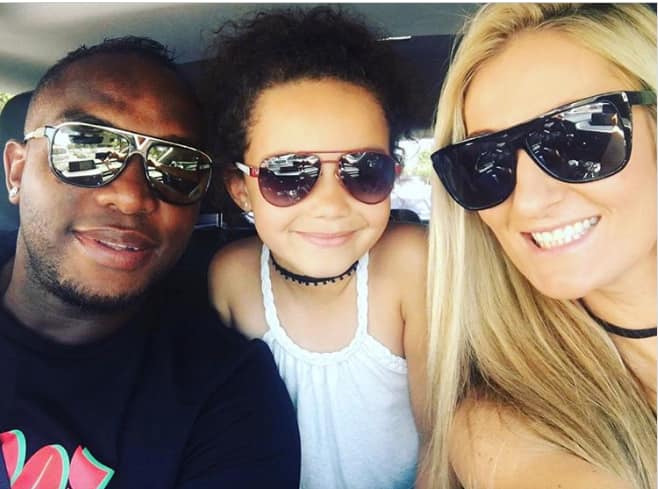 Benni McCarthy, a renowned soccer legend married Stacey Munro, a white lady back in 2014.
2. Amanda du-Pont and Shawn Rodriques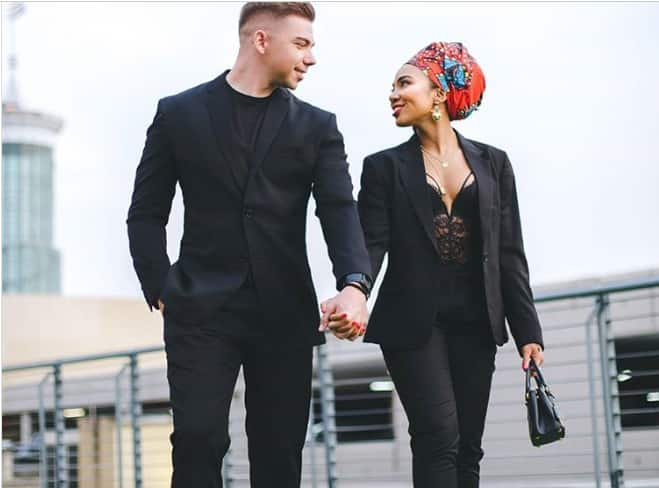 Amanda du-Pont has several heritages including Chinese, Portuguese, French, and Swazi. She is dating Shawn Rodriques. Usually, when Amanda uploads a pic with her beau, there is so much controversy against interracial couples that emerges. However, she never lets those negative comments get to her.
3. LeAnne and Sipho Dlamini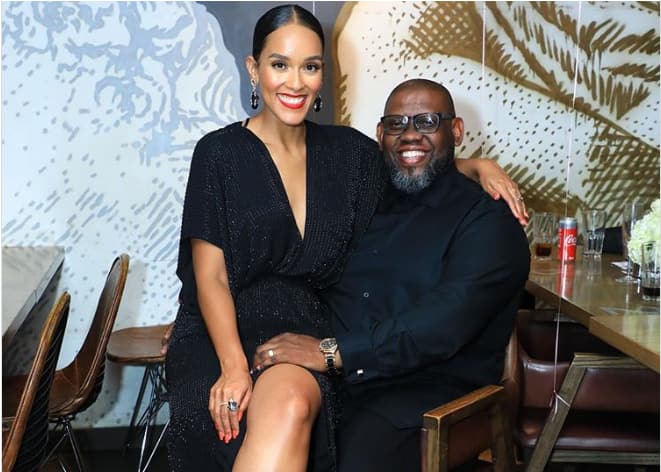 LeAnne Dlamini is a talented singer who is also in an interracial marriage with Sipho. The couple is blessed with two lovely daughters, Zani-Lee and Zaya-Rose.
4. Siya and Rachel Kolisi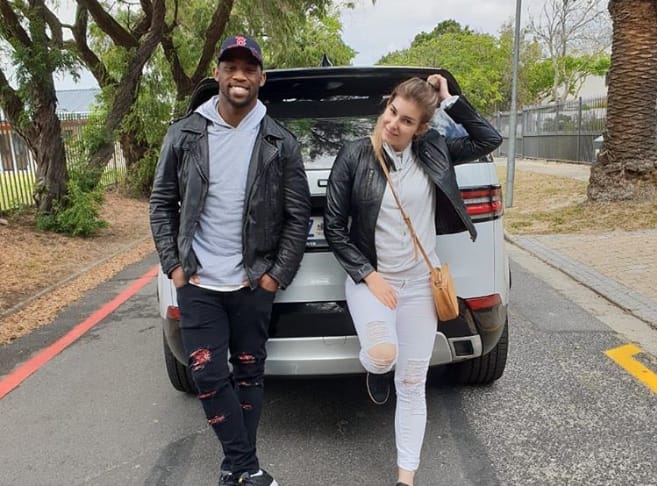 Siya and Rachel Kolisi are among the top interracial relationships in South Africa. This interracial couple shares adorable pictures of their children on Instagram. Interestingly, the couple raises their kids alongside Siya's siblings that were left without parents when the mother passed away in 2009.
5. Raelene Rorke and Nathaniel Clarke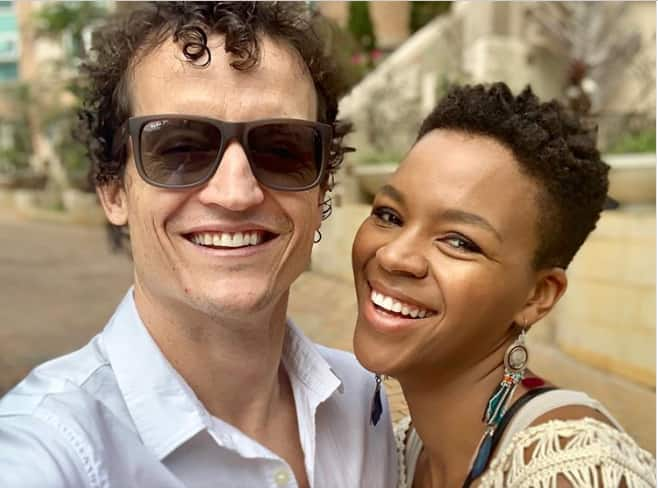 Raelene Rorke, a beauty queen and former Miss South Africa, is also one of the black and white couples living in the country. She is married to her American spouse Nathaniel Clarke, and together they have two kids, Nyla and Quinn.
6. Bonnie Mbuli and her hunky bae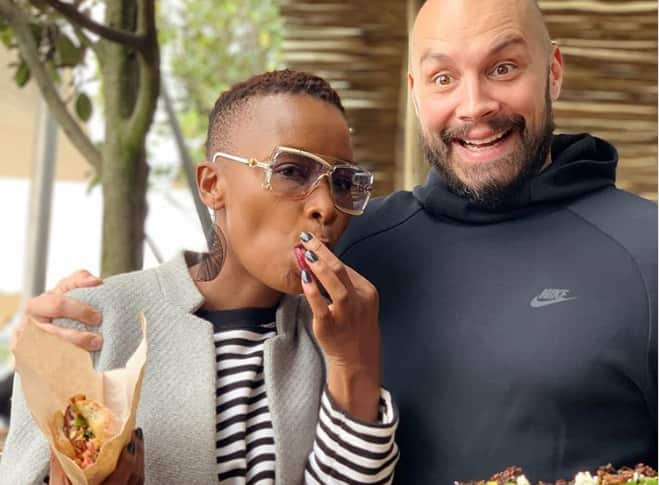 Bonnie Mbuli, a popular actress and TV personality in South Africa is also in our list of interracial couple South Africa. Even though not much is known about her beau, it is clear that Bonnie is head over heels in love with him. Their lovely pictures on Instagram are everyone's relationship goals.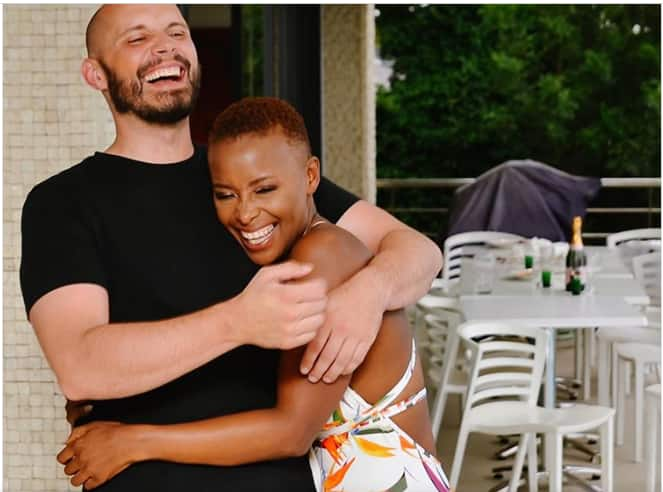 7. Zuraida Jardine and Josh Lindberg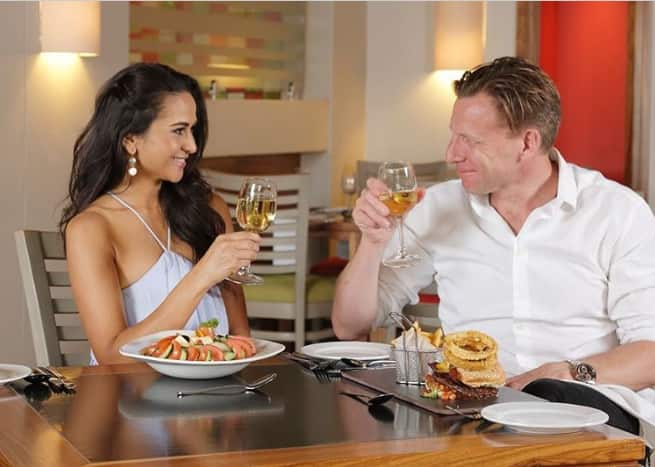 TV anchor Zuraida Jarine and her hubby Josh Linderberg are among the famous mixed race couples in SA. The two have been together for over a decade and is blessed with two kids, Shia and Zaria. Now and then internet trolls scrutinize Zuraida for her marriage as well as her choice of religion. Nevertheless, Zuraida remains gracious by ignoring such trolls.
8. Janice and Lloyd Cele
From being contestants in the popular talent show Idols South Africa, Lloyd Cele and his wife Janice are in a happy interracial marriage. They are blessed with three kids Kingsley, Levi, and Zoey. Janice is now going by her husband's last name, Cele. Although it is awkward calling an Indian woman Mrs. Cele, it shows that the barriers of interracial dating South Africa are continuously being broken daily.
9. Zolani Mahola and Nicholas Klemp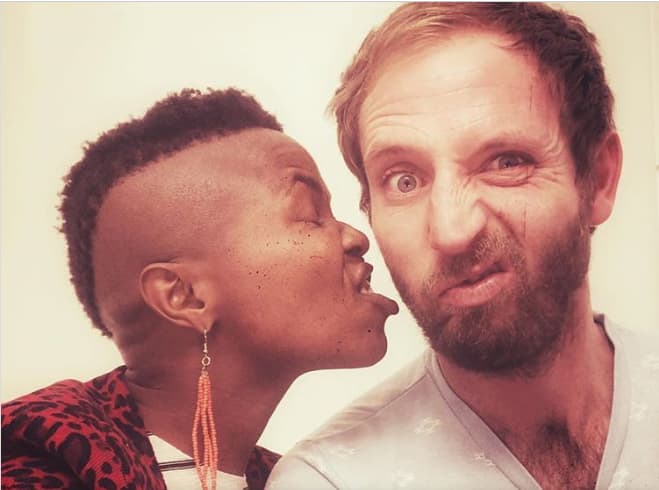 Zolani Mahola is a renowned South African singer and actress. She is married to Nicholas Klemp, and together they are among the top black and white couples in SA. During an interview, Zolani revealed that she was the one who pursued her husband while they were in the university. Even though the two did not hit things off at first, they were reunited later on. They got married and are now blessed with two handsome boys, Zazi and Eli.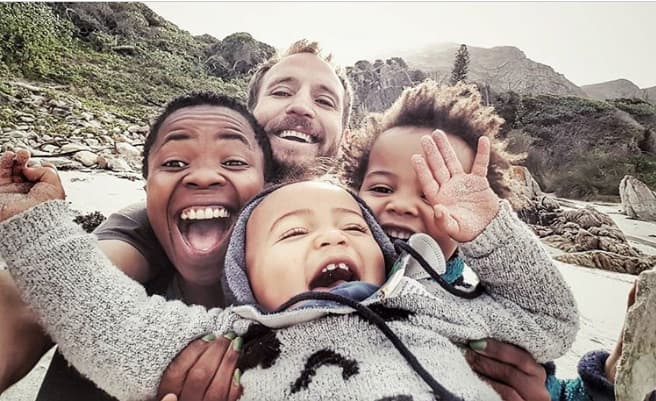 10. Mampho and Nicola Brescia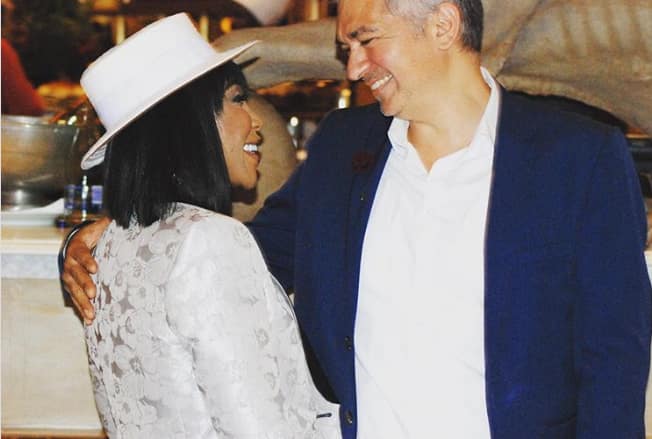 Mampho and Nicola Brescia are among the cutest South African interracial couples that have been married for 14 years now. Even though the two are not blessed with their biological child, this did not stress their marriage, and they have adopted their daughter Rain.
11. Linda Mtoba & her mystery man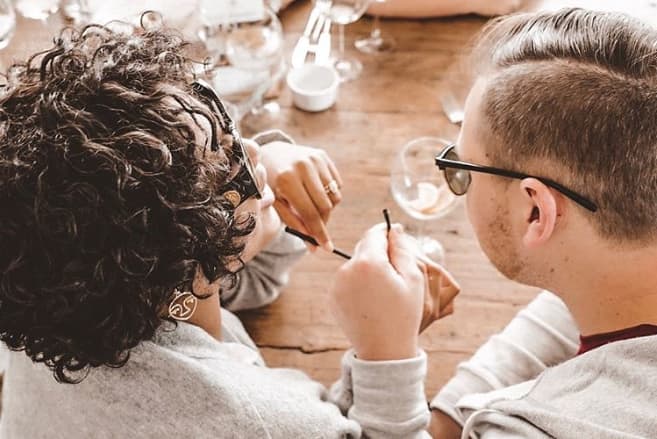 Just like her fellow actress Bonnie, Linda Mtoba is also a private person when it comes to her interracial relationship. She has not revealed much about her beau, but just from the pictures posted on Instagram, it is evident that the two are two peas in a pod. This couple is living their best life traveling across the globe despite what internet trolls have to say about their mixed-race relationship.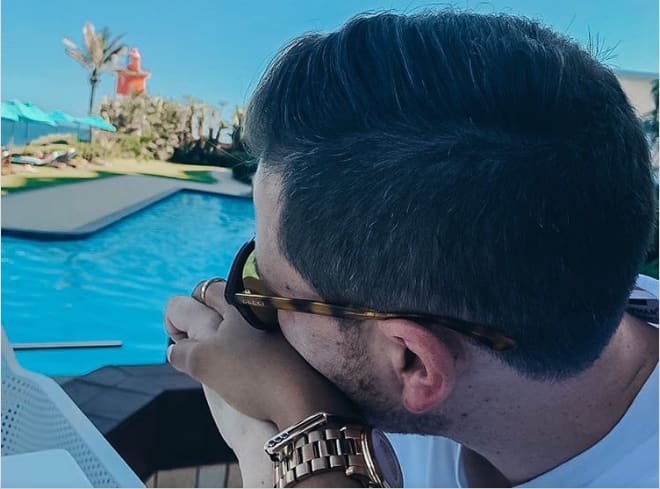 12. Wandile Molebatsi and Jessica Molebatsi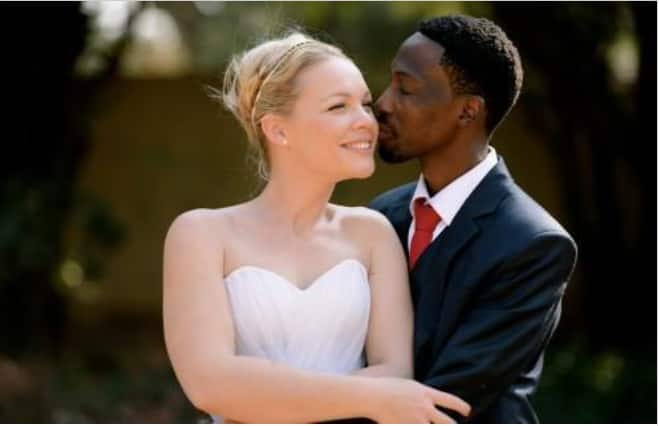 Wanile Molebatsi, a renowned actor in the country, wedded his long-time lover Jessica Weber in 2013. The mixed-race couple are blessed with two adorable kids.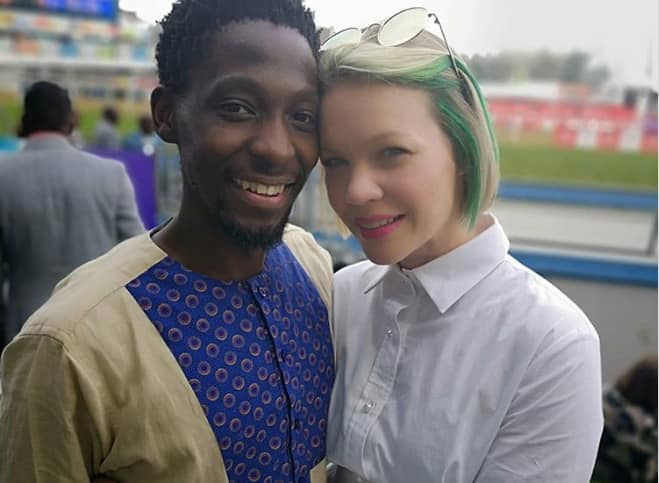 13. Loyiso Bala and Jennifer Odjidja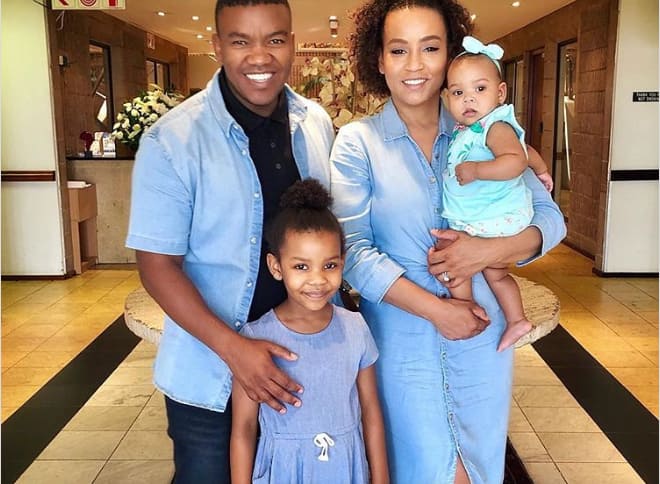 Loyiso Bala, a South African R&B singing sensation tied the knot to his publicist, Jennifer Odjidja, in a private wedding in 2011. For the longest time, people called Loyiso a coconut with some speculating that he will end up marrying a white or woman of color. Well, their guess was spot on as he settled for a colored spouse, and the two are blessed with two kids.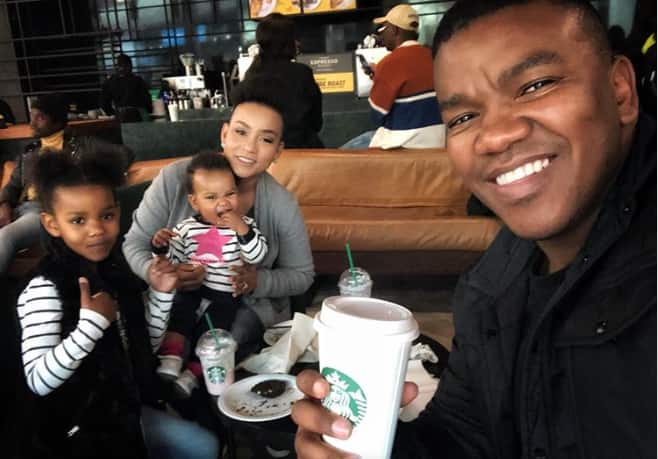 14. Lira and Robin Kohl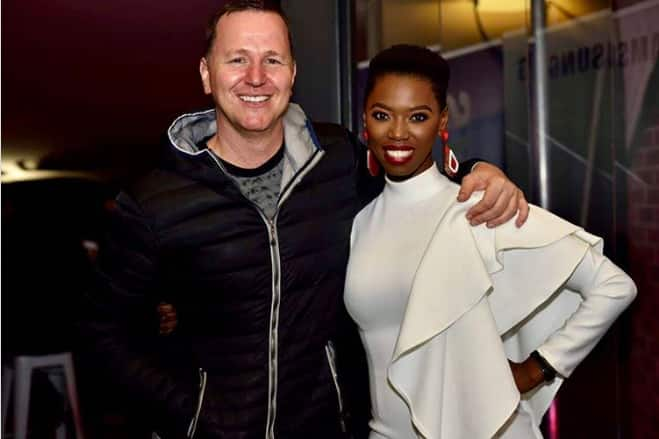 Until recently, Lira was one of the top black women celebrities in SA to stay in a marriage with a white man for the longest time. Lira is married to Robin who was previously her manager before the two fell in love and tied the knot in 2009. Lira and Robin are an interracial couple that has been vocal about their decision not to have kids. Sadly, the relationship has been on the rocks, and they announced their separation a few days ago.
15. Dj Zinhle and Brendan Naidoo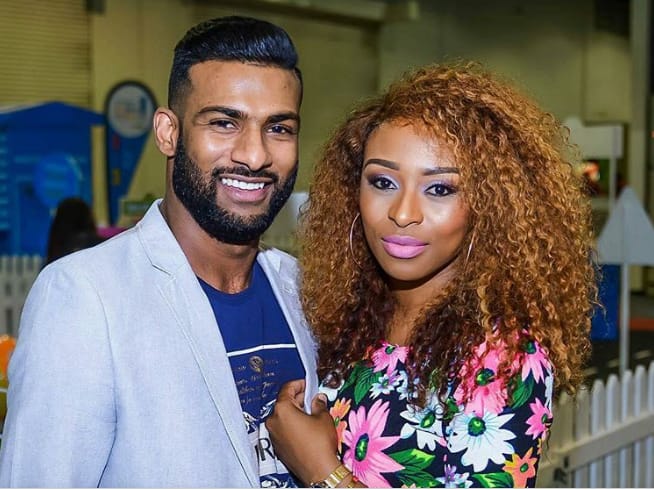 Dj Zinhle and Brendan Naidoo were among the famous interracial relationships on Instagram. Even though Dj Zinhle and Brendan called it quits, they were terrific together, and everyone seemed to love them together and encouraged this interracial dating in South Africa.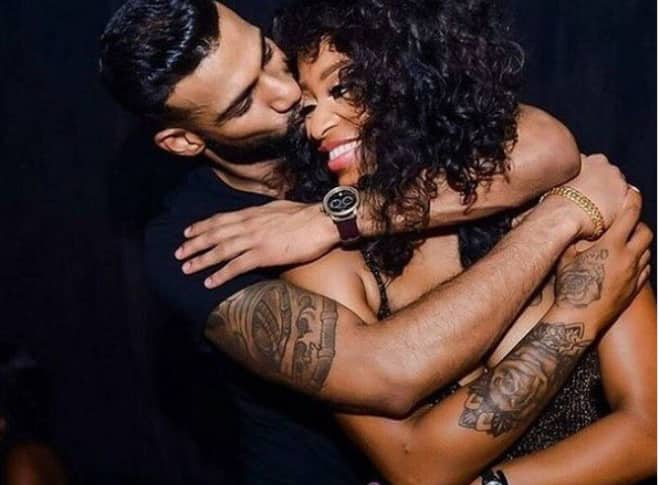 READ ALSO: Dating sites for over 40's in South Africa 2019
Definitely, South Africa has come a long way in embracing the love between two individuals of different color and cultures as confirmed by the mixed race couples South Africa above. Apartheid was thrown out, and now interracial relationships are on the rise. Celebrity or otherwise, South Africans now see that there is more to a person than just their physical appearance. Love has no race!
READ ALSO:
South African celebrity couples 2018 - pictures and stories
South African celebrity weddings 2018
15 famous South African musicians and celebrities who died poor
Top 20 curvy South African celebrities
Zoe Brown biography: age, height, weight, dating status, parents, Expresso show, KFM and net worth
Source: Briefly News