The food truck South Africa scene has so much to offer. The Cape Town food trucks businesses have become one of the most successful ones, prompting most entrepreneurs to invest in this field. There are multiple delicious meals you can acquire from food trucks Cape Town. They range from traditional Indonesian meals, Mexican dishes, to local South African dishes.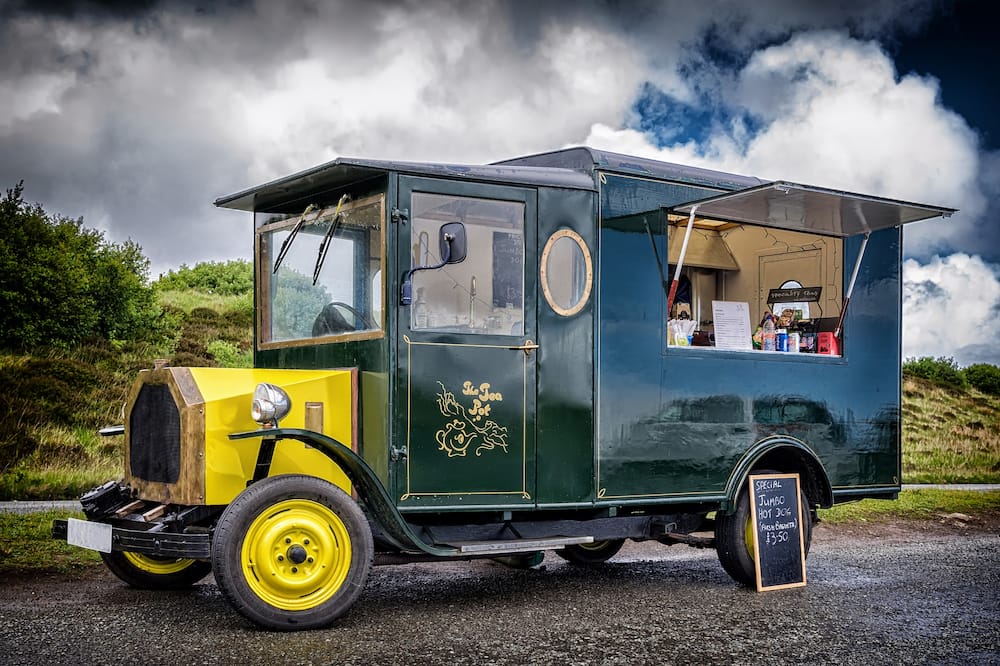 Are you looking to dine in a food trailer? Here are 20 food trucks Cape Town that offer a variety of tantalizing dishes.
1. Salty Flames Smoked
Nick Perfect and Chanel Marais won season 5 of South Africa's Ultimate Braai Master. After the win, they continued their food journey by opening a smoked-goods production company, and the Salty Flames Smoked food truck. The food truck can be found at events and festivals across the Western Cape. They serve fast foods such as smoked meat, cheese, and spices such as halloumi fries, brisket, and chicken burgers
2. Durban's Finest Curry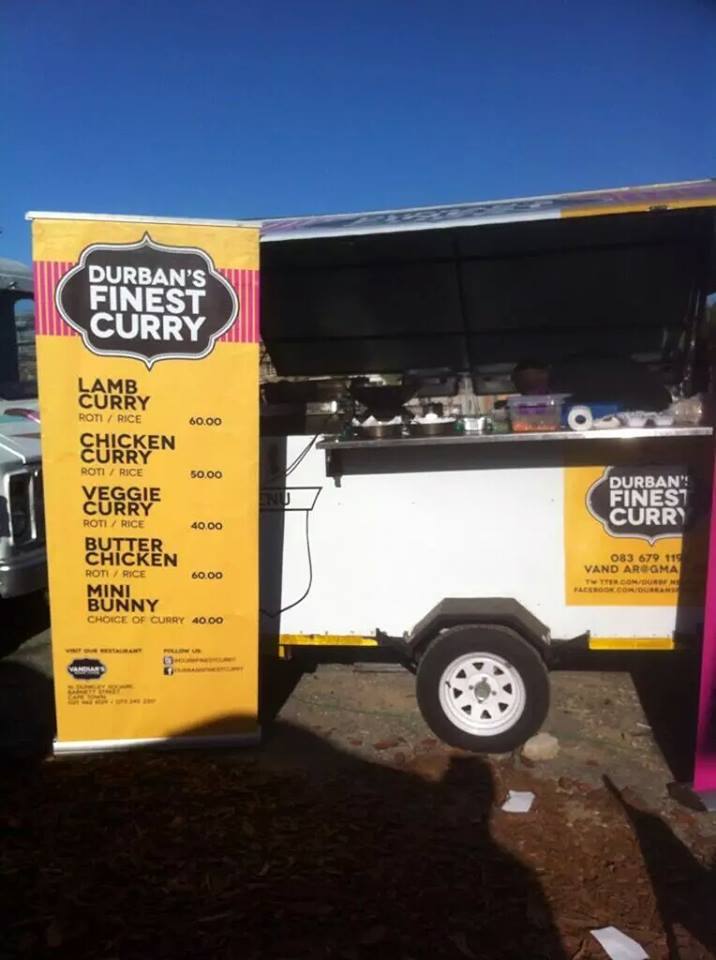 This Durban-inspired truck offers excellent bunny chows, samosas, butter chicken, and seafood curries. You can find the truck at the V&A Market, City Bowl Market, and at Dunkley Square.
3. The Good Life
The sleek black vintage bus offers Pomodoro (tomato) discs, Caprese salad with truffle burrata, basil pesto, and balsamic pearls. The Good Life can be found at any hotspots in and around Cape Town. They can also be booked for private functions, events, and weddings.
4. Hippo's Diner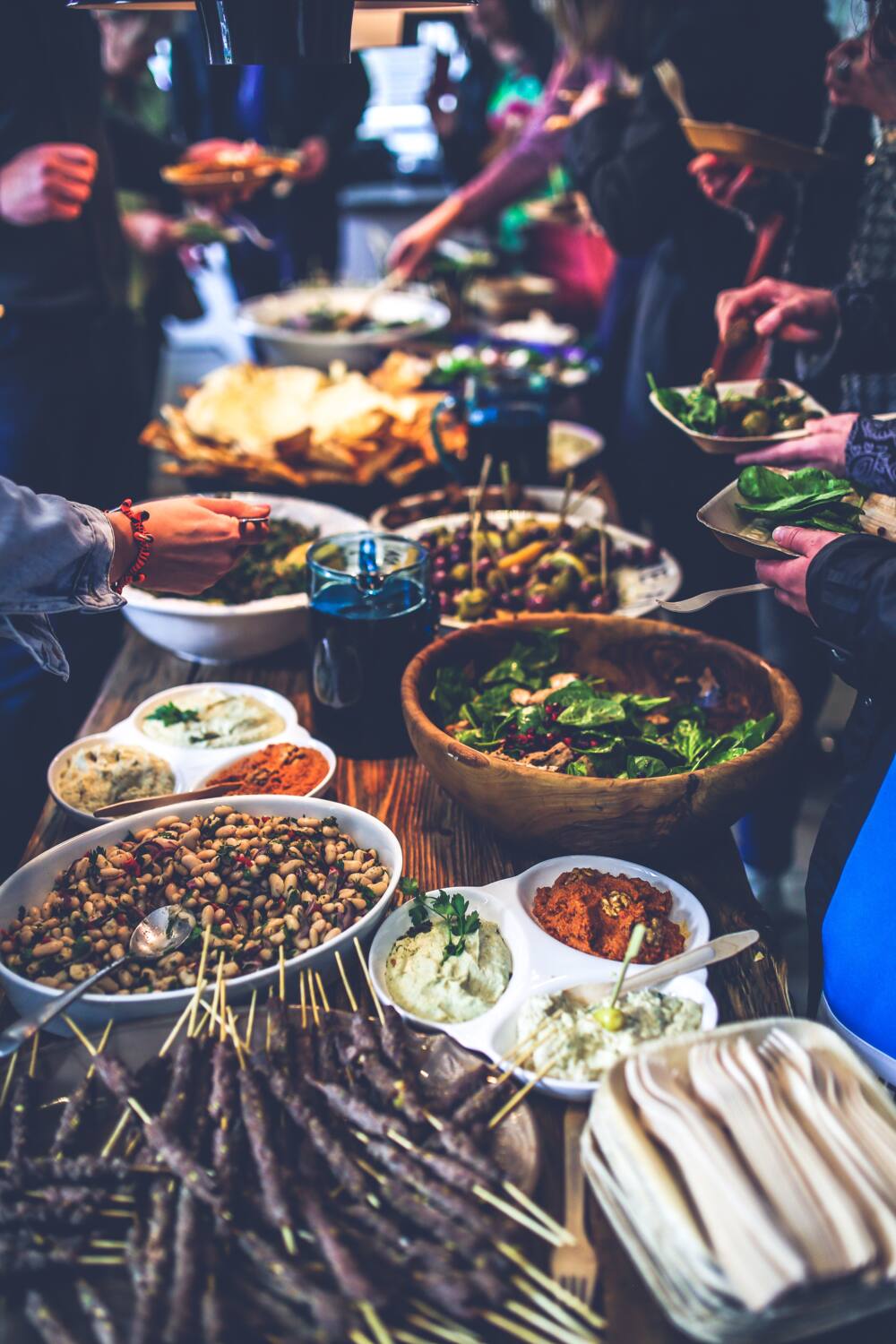 In this truck, one can find delicious American diner-style dishes ranging from surf and turf, pulled pork rolls, calamari and chips, boerewors rolls, and buffalo wings. This neon-lit truck can be found in and around Cape Town at festivals and markets.
5. Graffiti Grub
The Graffiti Grub truck can easily be found at events around Cape Town and beyond. Their menu features tantalizing dishes such as gnocchi with arrabbiata sauce and pesto chicken meatball bunny chows on ciabatta.
6. Dos Chido
Dos Chidos caters in the film industry, at events, and famous festivals. The traveling truck offers artisanal Mexican dishes, accompanied by fast food such as Mexican-inspired pizza and cider-braised pulled-pork tacos.
7. Food Glorious Food
The Fog Glorious food truck offers dishes such as steaming bowls of chili con carne, sticky ribs, and juicy burgers. The truck can be spotted at significant sporting and social events, and also at private functions.
8. Graze Mobile Kitchen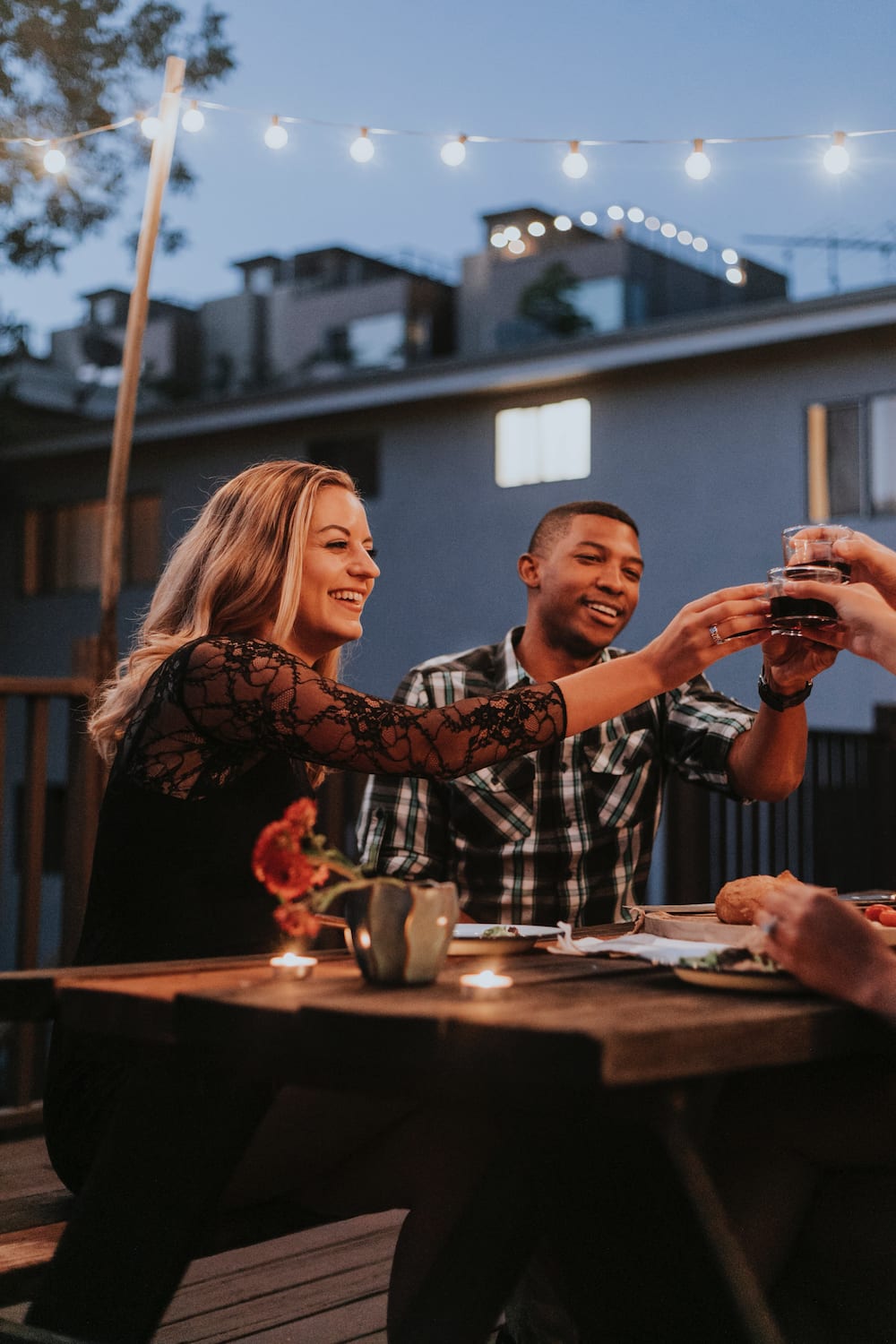 Graze Mobile Kitchen offers delicious dishes like chicken wings, hot dogs, burgers, and inventive burritos.
9. Lotus Food Truck
The Lotus Food Truck is commonly spotted at the Vineyard Oval Night market. The foods served include tasty Asian street food-inspired dishes like Thai prawn salads, Asian noodles, marinated calamari salads, and their famous ribs.
READ ALSO: Easy microwave fudge recipes for food lovers
10. 4Roomed Ekasi Culture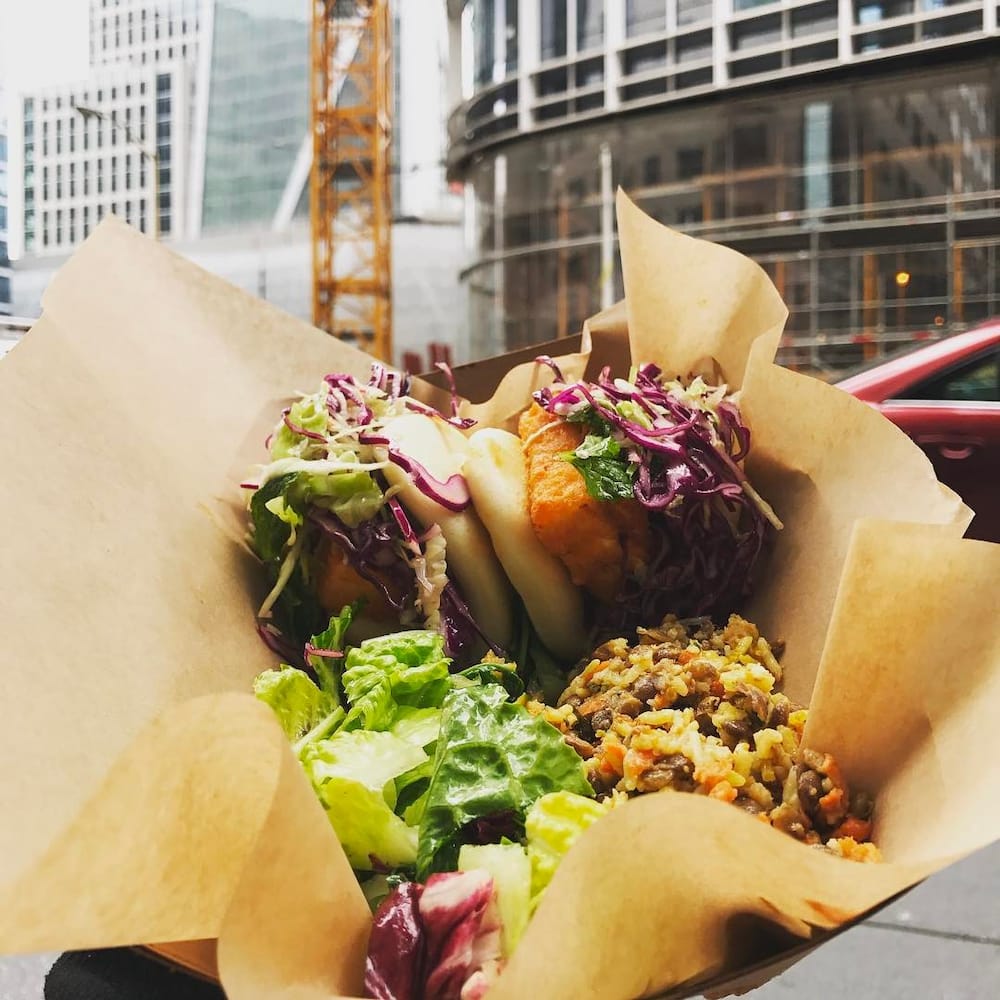 4Roomed Ekasi Culture has collaborated with shisa nyama joints and eKasi tourist attractions to offer individuals tasty and well-balanced meals. They are available to hire for special events.
11. Blended
This vintage food caravan can be found at festivals, events, and markets around Cape Town. It offers excellent coffee, fresh fruity smoothies, organic juices, and Pan-African grub.
12. El Burro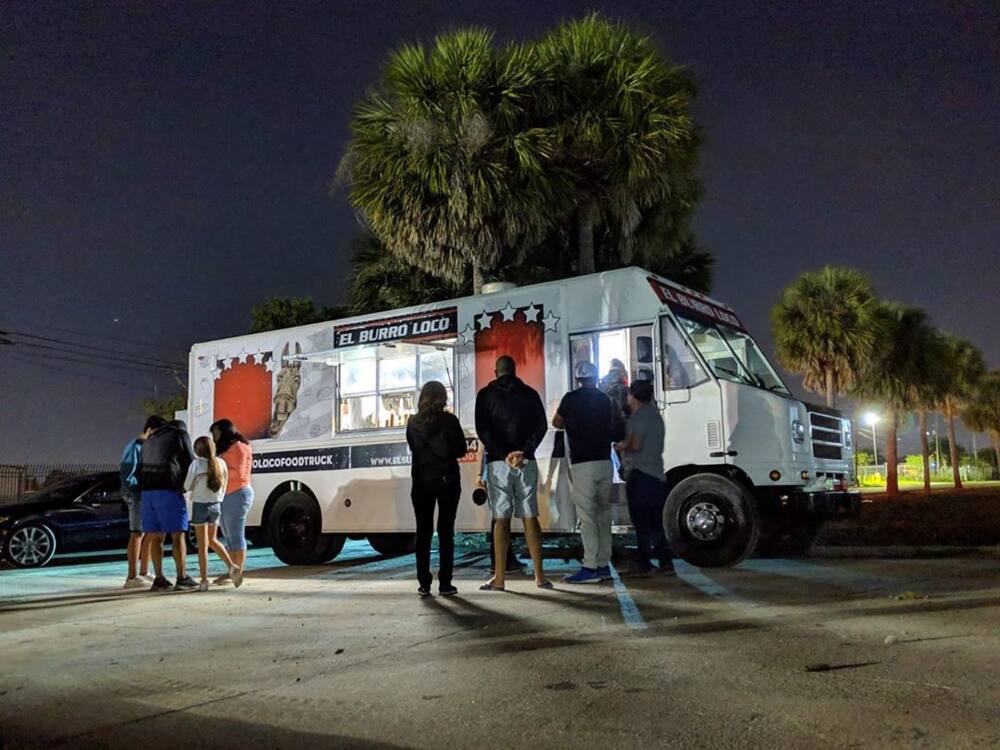 El Burro is a caravan that grants Mexican dishes such as the nachos, tacos, quesadillas. They are fresh and will give you that Mexican vibe.
13. Frozenyo
Frozenyo is a famous fixture on the Blouberg Beachfront. The mobile yogurt bar is renowned for its authentic and fresh yogurt tastes. The yogurt is made from imported Italian yogurt. It is gluten-free. Frozenyo can be booked for special functions like corporate events, weddings, and birthday parties.
14. Limoncello
The Limoncello food truck can easily be tracked at Oudekraal beach and around several trendy events in the CBD, such as First Thursdays. It is the perfect opportunity for anyone looking to grab Nepalese delicacies from a food truck.
15. Earthfire Pizza
Earthfire Pizza is one of the best food trucks, South Africa. It was started by James Kielczynski, whose dream was to dish out pizzas on the Camps Bay strip from a food truck. Earthfire Pizza can be tracked at Cape Point Vineyards on Thursday, the Range Market on Friday, on Root 44 Market every Saturday and Sunday, and daily at Mojo Market.
16. AndRoc's Kitchen
AndRoc's Kitchen is well known for serving tantalizing home-made dishes, with a fun twist to the local dishes. The caravan can often be found at the Kommetjie market. They serve an authentic and tasty range of meats.
17. Bali Truck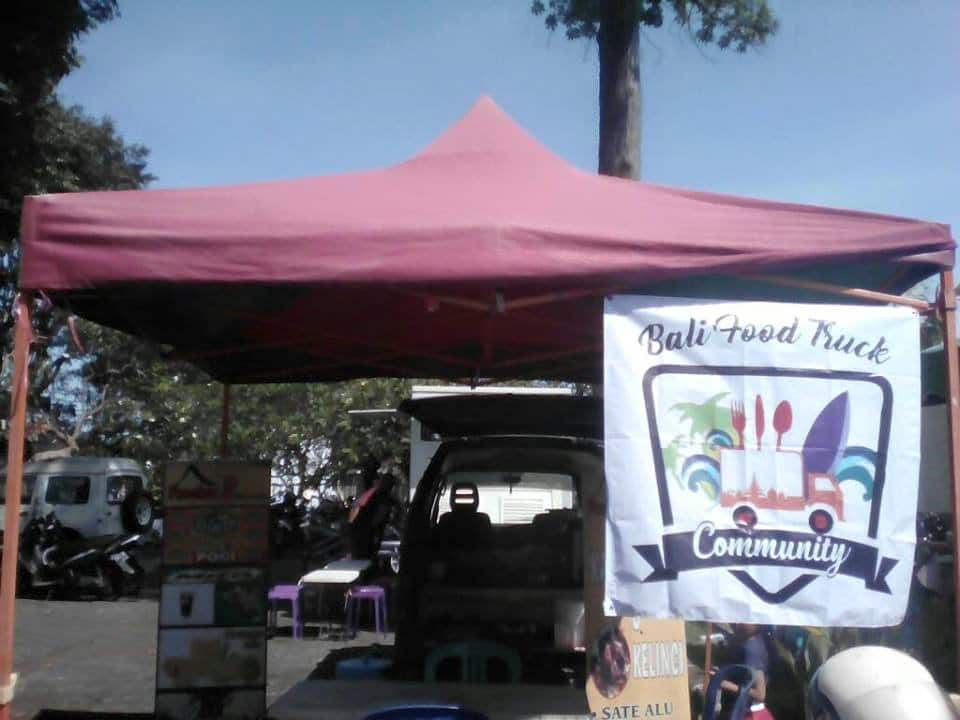 The Bali food truck offers excellent flavors of traditional Indonesian dishes such as crispy fried tempeh, mie goreng, and beef rending.
18. Hemazing
Hemazing is one of the best food trucks in Cape Town because it offers some of the best spicy foods. These include foods such as spicy butter chicken nachos, fiery curry bowls, and spicy burgers. They can be tracked at various markets like the Newlands Spring Market. They can be located at festivals.
19. Jack Rabbit
The Jack Rabbit owners, Vasti and Marc Anthony Vonk, have backgrounds in hospitality management. They bring delicious meals and warm energy to festival-goers in Cape Town. They offer a little bit of everything with foods ranging from quesadillas, Cubanos (Cuban pork sandwiches), to the gourmet burgers. Gourmet foods Cape Town are prevalent. Thus, if you need to track these street food trucks, look at festivals, private events, corporate and music events.
20. The Mad Batter
The Mad Batter specializes in waffles on a stick. The truck serves sweet treats topped with sprinkles and syrups, meringues, soetkoekies and condensed milk with moerkoffie. They can be found at foodie festivals and sporting events around Cape Town.
There are numerous food trucks Cape Town. The food trailers range from the Mad Batter, El Burro, Frozenyo, Bali Truck, to the 4Roomed Ekasi Culture. All these caravans offer delicious meals at special events such as weddings, music events, and even corporate functions.
READ ALSO: Original Mozart cake South Africa