Khama Billiat is an amazing footballer that everyone should watch out for. With his impressive talent and the way he handles a ball, he has gotten himself on the map. However, there is more that you need to know about the highest-paid player in PSL 2019. In this article, we outline several facts about Khama Billiat, his wife, cars, net worth, and much more.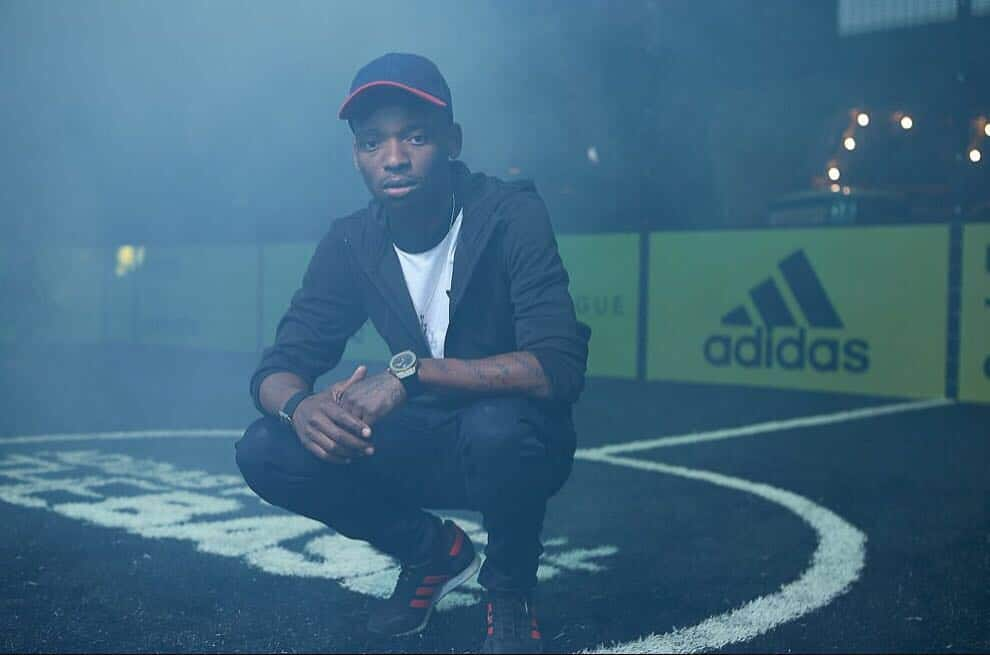 Khama, whose age is 29, was born on August 19th, 1990 in Harare, Zimbabwe. His parents are Rosa and Mustafo Billiat. Khama's father was a footballer who also played for CAPS United like his son, but he didn't make it to the first team. Below is Khama with his mum at Khama Billiat house.
READ ALSO: How to obtain a Police Clearance for South Africa faster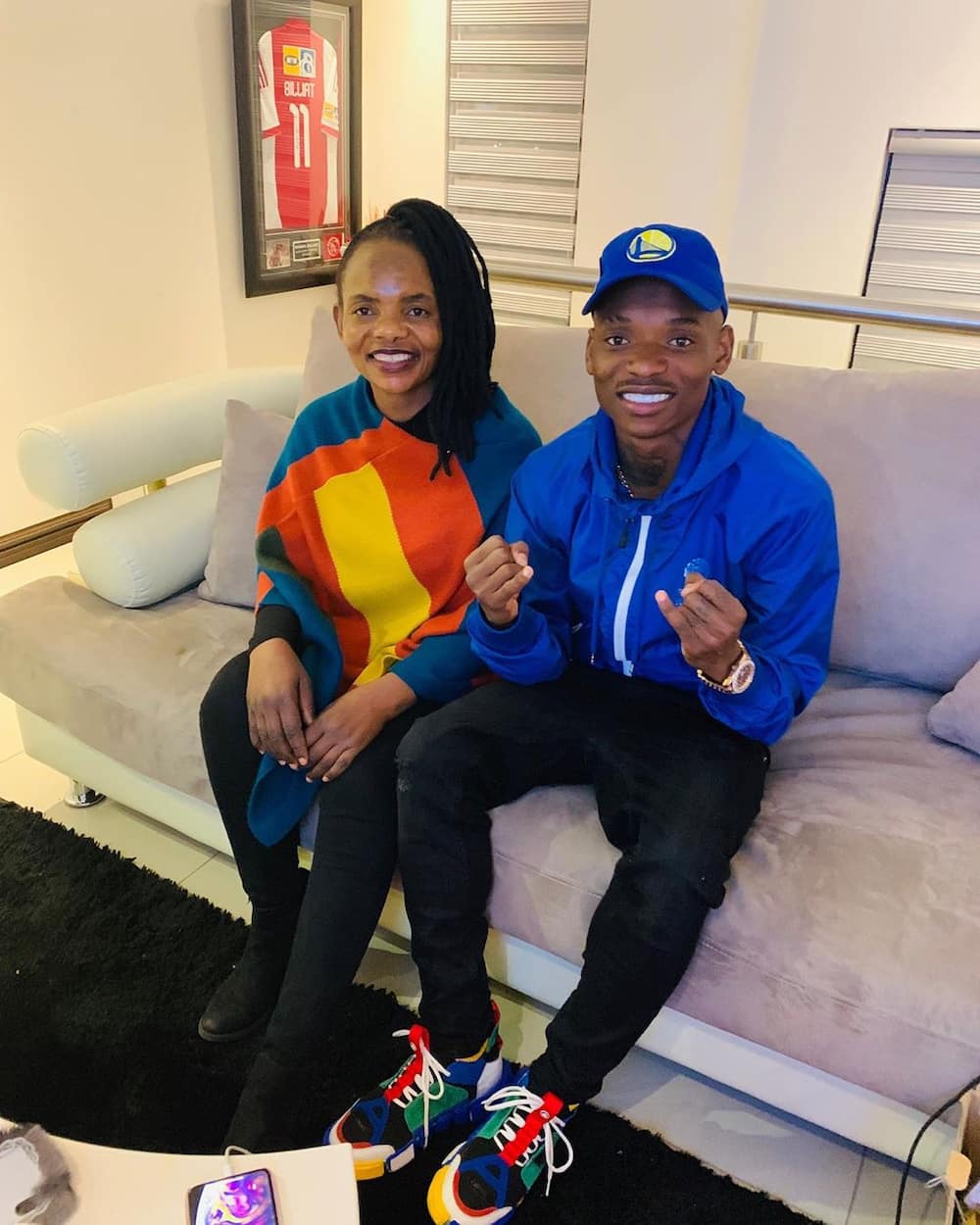 Khama's uncle, Cheche Billiat, was a defensive midfielder for CAPS United as well as the Warriors. Cheche was a role model for the budding star. His other role model was Alois Bunjira who played the same position as Khama (attacking midfielder and winger). Alois also played for Mamelodi Sundowns, a team that Khama would also play for. Currently, he looks up to Christiano, Neymar and Messi, all of whom he has equal admiration for.
READ ALSO: Cutest medium dog breeds South Africa
Khama Billiat honours and stats
Here are Khama's stats
PSL Player of the Season: 2016
PSL Players' Player of the Season: 2016
PSL Midfielder of the Season: 2016
3x South African Champions - 17/18, 15/16, 13/14
1x South African Cup Winner – 15/16
1x Nedbank Cup Winner – 14/15
1x CAF Champions League Winner – 2016
1x CAF Super Cup Winner – 2017
1x COSAFA Cup Winner 2018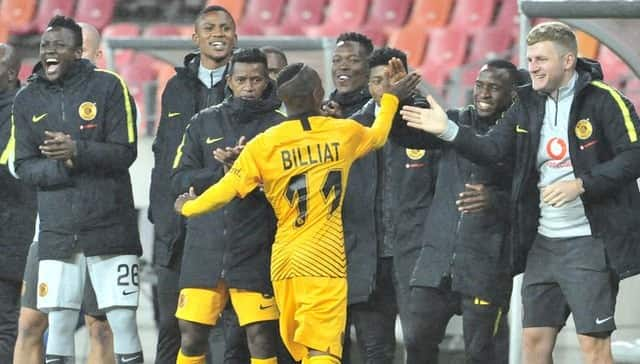 Khama Billiat talent discovery
Khama's talent was discovered in Gwinyiro Primary School in Mufakose, Harare. Mr Arufa Sumani, a school groundsman, spotted the grade 3 student's football talents. He was soon the captain of the school's first team.
At ten years old, he enrolled at Aces Youth Soccer Academy. Five years later, he was joined by his good friend and Kaizer Chiefs teammate, Knowledge Musona.
Khama Billiat career
Khama was recruited from Aces Youth by CAPS United, the team that his father and uncle Cheche had played for. Only three months later, he left CAPS United and moved to Ajax Cape Town. He transferred together with Tafadzwa Rusike.
His professional debut came during the quarter-final match of the 2010 MTN 8 tournament that was held on August 20th, 2010, at Athlone Stadium. Khama played for Ajax Cape Town against Mamelodi Sundowns. At the time, he might not have known that his opponents would soon become his teammates. They drew 1-1, and Ajax Cape Town won the match 4-3 on penalties.
Khama made a good impression on Rio Ferdinand when Ajax Cape Town faced the mighty Manchester United in a friendly match in July 2012. Ajax CT played a good game and tamed the Red Devils to a 1-1 draw. After the game, Ferdinand praised Billiat, saying that he is an agile and exciting player to watch with high speed and ball control.
Khama Billiat latest news
On August 19th, 2013, he penned a five-year contract with Mamelodi Sundowns. This was a team that played a significant role in his past and would later become relevant in his future after a talk of a transfer back to the team.
His Mamelodi Sundowns debut match was on August 28th, 2013, when they played Platinum Stars. It ended in a 1-1 draw. Only one month later, Khama netted his first goal when they defeated Bidvest Wits. He continued bringing success to the Sundowns, especially when he aided them to claim the 2016 continental title. This made them the second South African team be named the champions of Africa.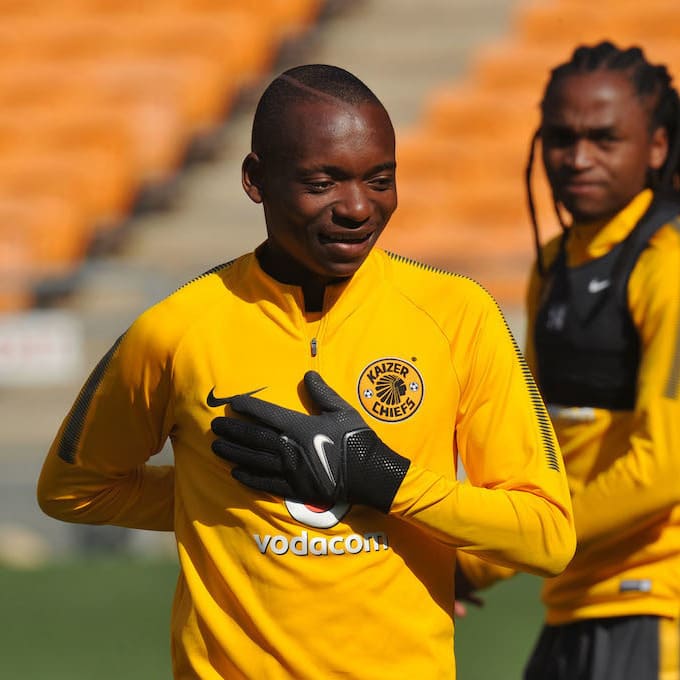 READ ALSO: Cheslin Kolbe biography: age, height, wife, wedding, salary and Instagram
Khama Billiat Kaizer Chiefs
Khama transferred to Kaizer Chiefs in June 2018 after signing a three-year contract where he would be paid R10 million a year. His first match with the Chiefs was against his former club Mamelodi Sundowns, and it ended in a 1-1 draw giving each team a point in the league.
Khama Billiat international presence
Khama has not been left out of the international arena. His senior debut came in a qualifying match against Mali on March 26th, 2011 for the 2013 Africa Cup of Nations. He continued to represent his homeland in subsequent qualifying matches and friendlies. His first international goal came when the Warriors of Zimbabwe were up against the KK 11 of Zambia. Khama played again with the Warriors in the 2017 and 2019 AFCON games. Below we see Khama Billiat Zimbabwe.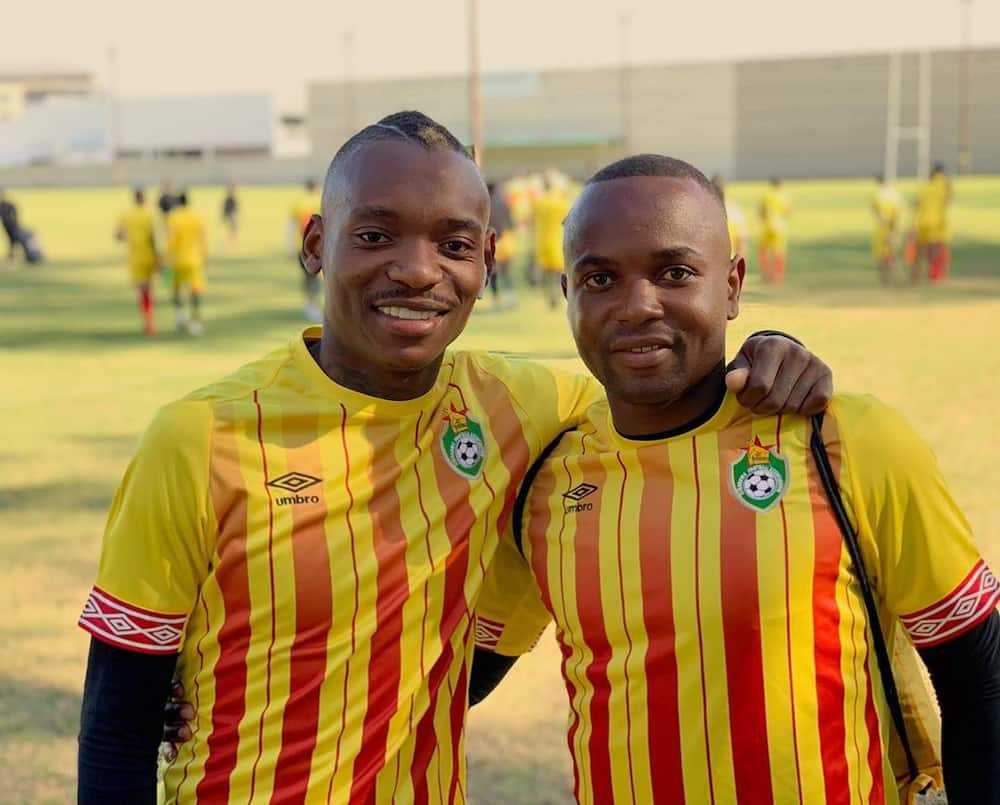 Khama Billiat net worth and salary
He is the highest-paid player in the PSL. This is after his R10 Million a year contract deal after moving from Mamelodi Sundowns to Kaizer Chiefs. Khama Billiat salary per month is R833,333. So, you can predict his net worth which is estimated to be somewhere between $100K and $1M.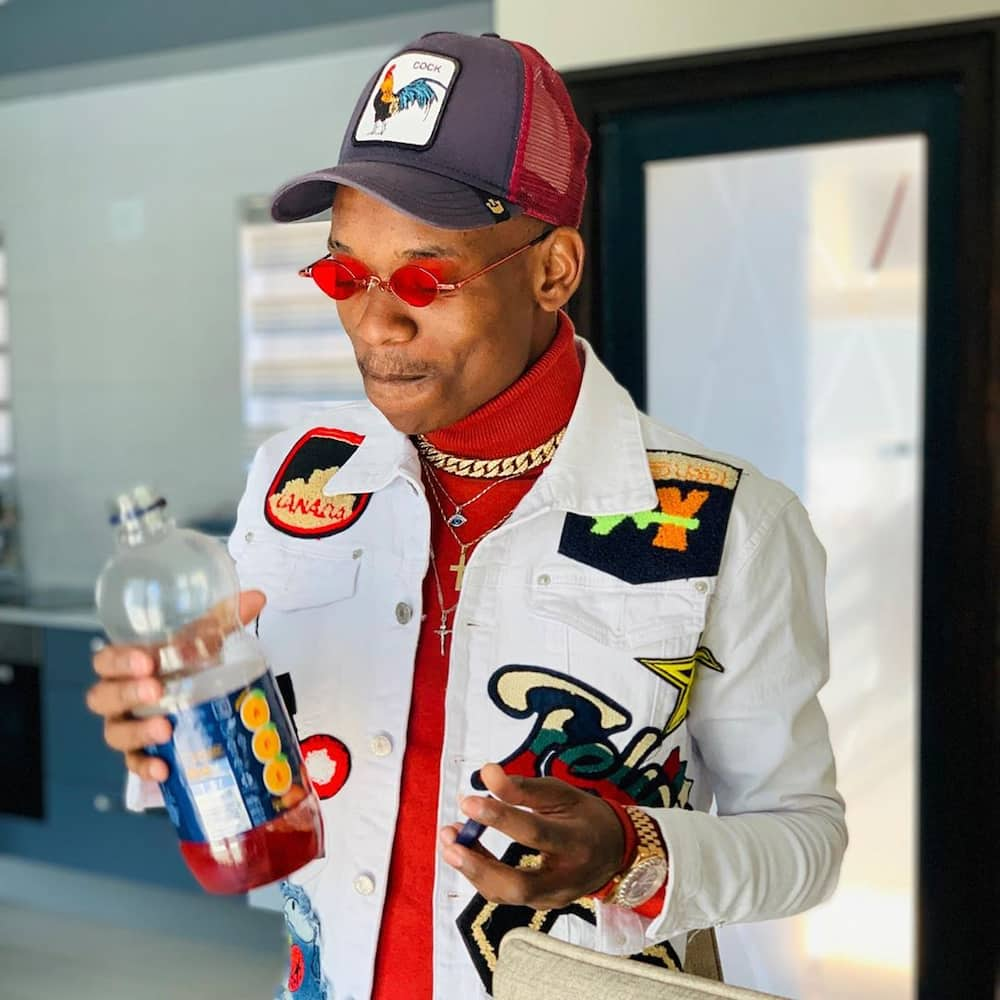 Before leaving Sundowns, the team made him an excellent offer of an R2 million signing-on fee and a monthly salary of over R220,000. The Mamelodi Sundowns Coach, Pitso Mosimane, commented about the negotiations.
"Trust me. It was a big offer. The offer that we gave, he could have been the highest-paid player, which would probably have taken four years for that record to be broken."
Khama is not only moved by money. After a short but impressive performance at the Africa Cup of Nations, his agent, Michael Ngobeni, received numerous phone calls from Egypt, Morocco, and Tunisia. He also attracted interest outside the continent in countries such as Saudi Arabia and Dubai. It is believed that the Egyptian giants, Zamalek, made Chiefs an offer of well over R20 Million to buy the player. Although after consultations with the player, it turned out that he was not prepared to move to the Egyptian side at the time. He wanted to win with the Chiefs.
Khama Billiat News
In the wake of a possible transfer of Khama back to Mamelodi Sundowns, the PSL has warned clubs of illegally tapping players. This is after Sundowns reportedly offered an R15 Million deal to attract the player. Despite all this, Khama Billiat latest news today is that he will stay with the glamour boys of Amakhosi a little while longer.
Khama Billiat car
Khama's love for cars is undeniable. A visit to his Instagram will confirm a ton of car selfies as well as pictures outside his pristine collection. The newest addition to his fleet is a 2019 Range Rover Lumma CLR RS which set him back a cool R 2.5 Million. Check out this Instagram post showing him collect it from the dealership.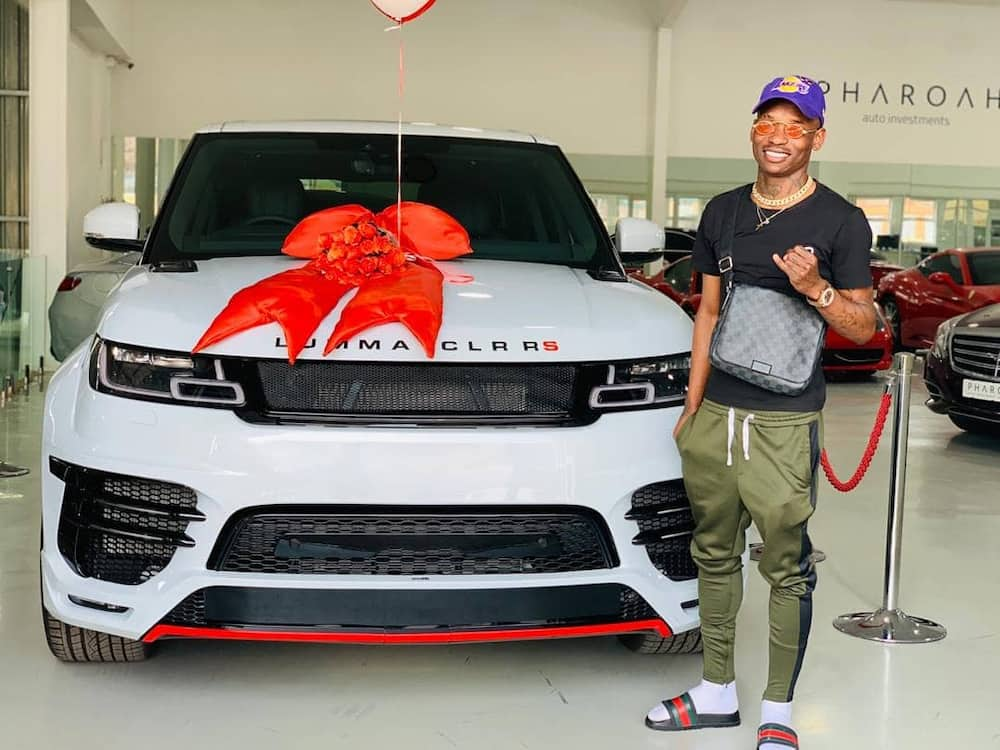 Rumour has it that he purchased a Rolls Royce a few months after leaving Mamelodi for Kaizer Chiefs. The Amakhosi players are known as the Glamour Boys, and they do the name justice. The $250,000 Rolls Royce purchase led to some criticism of his investment decisions. Critics believe that he should consider value-adding assets that will bring returns after his football career is over.
His garage also includes a pearl white Infinity that sits on matte black rims. It is valued at R640,000. He also has a white BMW hatchback which is fitted with a luxurious deep red interior.
READ ALSO: Charles Manson: The life and times of the most deranged serial killer of all time
Khama Billiat wife
Billiat is a God-fearing man. He prays for protection before his games; whether it is in the dressing room, in the bus, or on his way to the pitch. This spirituality got him a beautiful lady by the name Esnath Munyedawo. They met in church, and they are blessed with a daughter called Kimberly. Esnath lives a quiet life away from the flashy lifestyle of many football superstars.
Khama Billiat hobbies and contacts
Billiat is a huge FIFA 18 fan and spends his free time playing PlayStation. Despite being a leisure activity, for a professional footballer like him, it can be considered game-play simulation. His teams on PS are Borussia Dortmund and Atlético Madrid. He also enjoys listening to Trap Music and binge-watching his favorite series, Power. Once in a while, he goes for a movie, and when Esnath has not prepared his favorite chicken dish, they hop into one of his sweet rides to enjoy dinner away from home
That is everything you need to know about this phenomenal man's career and life in a nutshell. Khama Billiat truly is a star, and it is incredible to see what talent and hard work can do for you.
READ ALSO: