Dineo Moeketsi biography: age, husband, wedding pics, mother, before and after photos and Instagram
Dineo Moeketsi is the perfect illustration of the saying, 'the apple doesn't fall away from the tree'. She is the daughter of the iconic radio presenter, KG Moeketsi who has rocked the entertainment industry for decades and established her brand. Her daughter is a phenomenal TV host, actress, TV presenter and a dancer.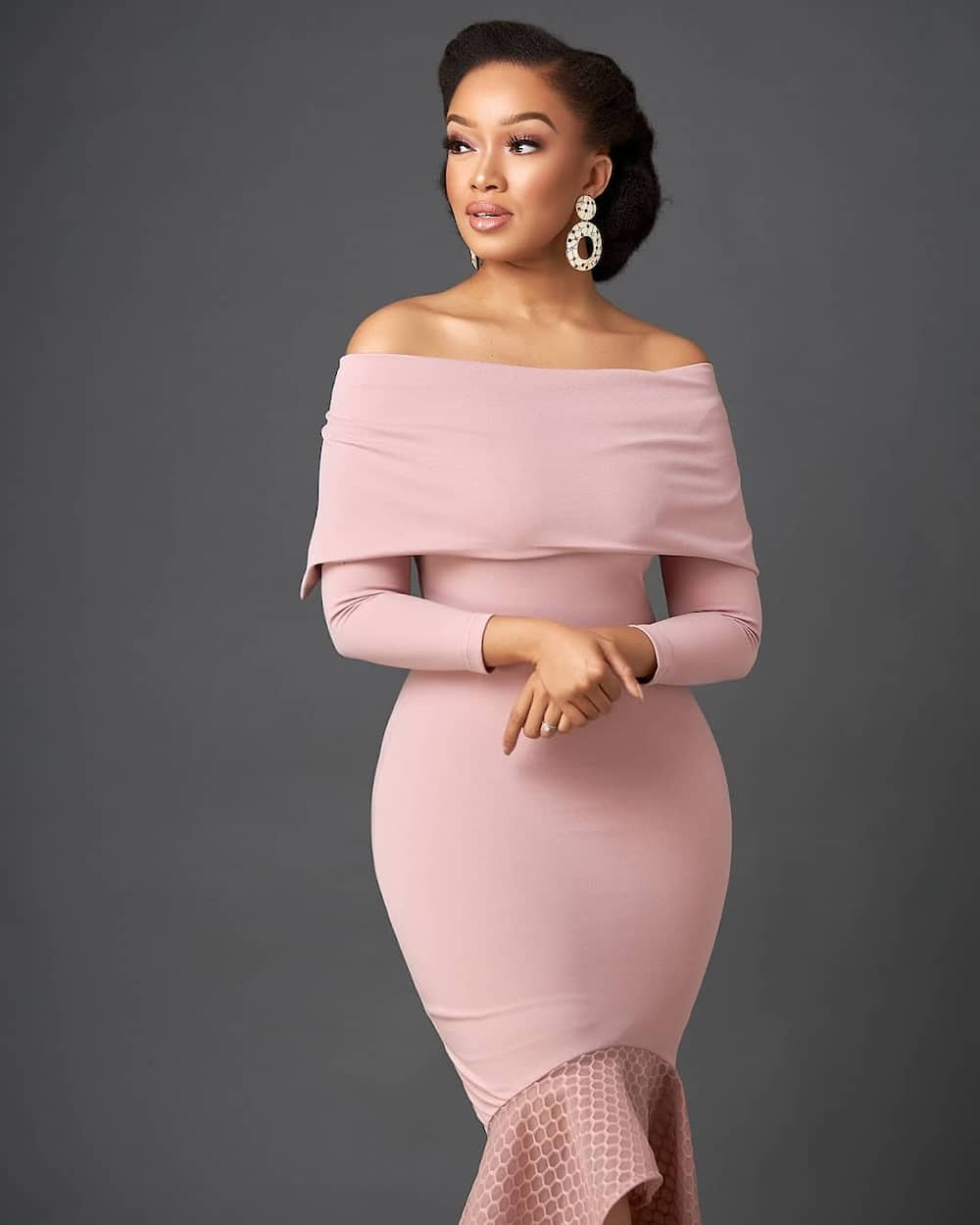 Dineo Moeketsi is topping the headlines once again. This time around, it has nothing to do with her flourishing media career. She is on the limelight because of her just-concluded white wedding which took place on 14th September! The latter got married to her long-time boyfriend in a beautiful white wedding that was attended by her close friends and relatives. You might want to keep up with some of the highlights of the big day.
Dineo Moeketsi biography
How about gathering a few facts about her life.
Dineo Moeketsi age
How old is Dineo Moeketsi? The latter was born on 20th July 1989. As of date, she is thirty years old, even though she does not look anywhere close to it.
Dineo Moeketsi mother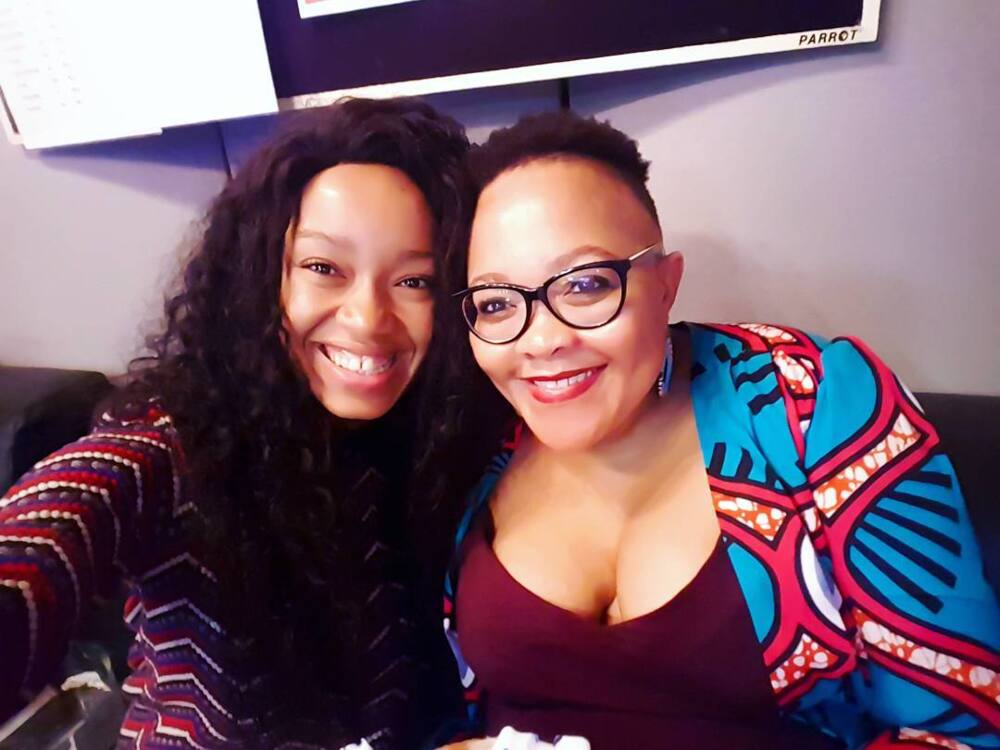 Dineo is the daughter to KG Moeketsi, one of the icons in the entertainment industry. KG stood against all odds during her time to work in a commercial radio station as a presenter in a breakfast show. She has been in the industry for decades and set the mark for most people in the field. She has also groomed her daughter to venture in the same field.
Dineo Moeketsi educational background
The latter attended National School of the Arts (NSA) which is situated in Braamfontein in Johannesburg. Going through this institution had great influence in her career as an actress.
She also went to The New School for Jazz and Contemporary Music which is situated in Lower Manhattan in New York. She matriculated from the institution in 2009.
READ ALSO: Fans loved Dineo and Solo's ancestral moment in their wedding special
Dineo career
Growing up under the care of a lady who was into the entertainment industry had a great impact in making her develop a passion for the art. As a result, she ended up in nearly the same industry.
Her career as a media personality
Between 2011 and 2012, the latter landed her career as the host for O-Access, a music magazine show that used to be aired by Channel O. She won this post after taking part in the talent-search competition that was held nationwide. She took over the position from Nonhle Themba.
Her career in the film industry
Besides working as a host for one year, the latter also ventured in several TV shows where she pulled different roles. Some of the roles that she pulled include:
The first, second, third and fourth season of The Queen, where she plays the role of Kea Khoza.
The first season of Scandal! where she pulled the role of Lindiwe.
The third season of ScreenTime with Nicky Grenwal where she played the role of Naledi.
The second season of My Perfect Family where she pulled the role of Shoki
Dineo Moeketsi before and after pictures
Before working out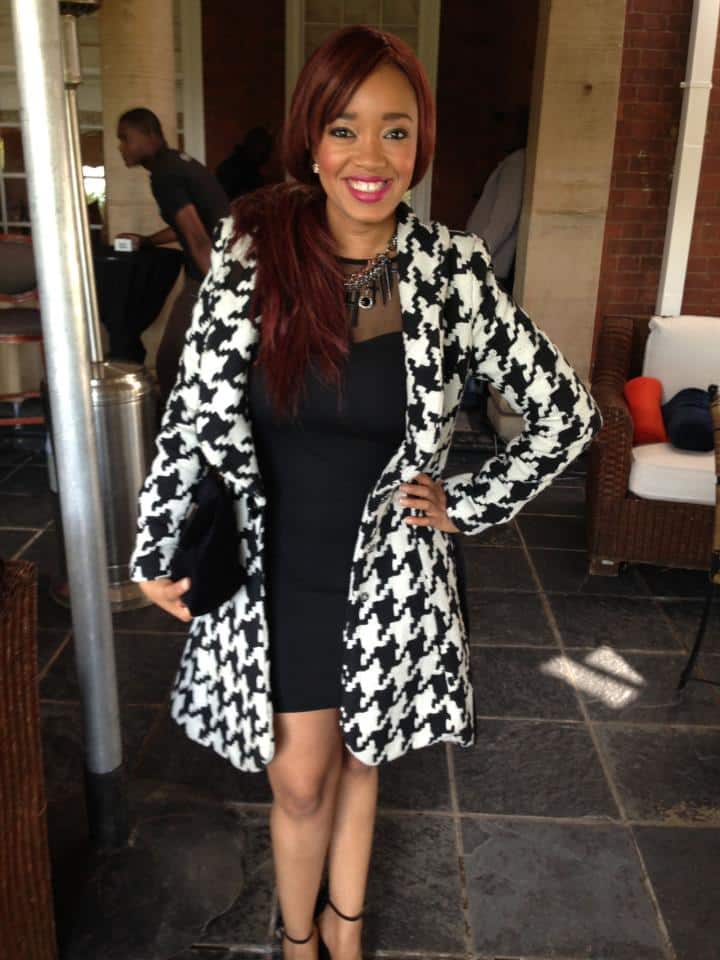 When she got into the industry, the latter used to be bullied because of her body. These comments took a toll her and at one point, she almost felt like quitting. She, however, held on because she was pursuing what she loved. That prompted her to embark on her weight loss journey because she was not comfortable with the comments that were being made about Dineo Moeketsi body.
When she started hitting the gym, she would share pictures of herself working out. The energy and zeal in the pictures spoke volumes about her determination to gain the body shape that she wanted.
After working out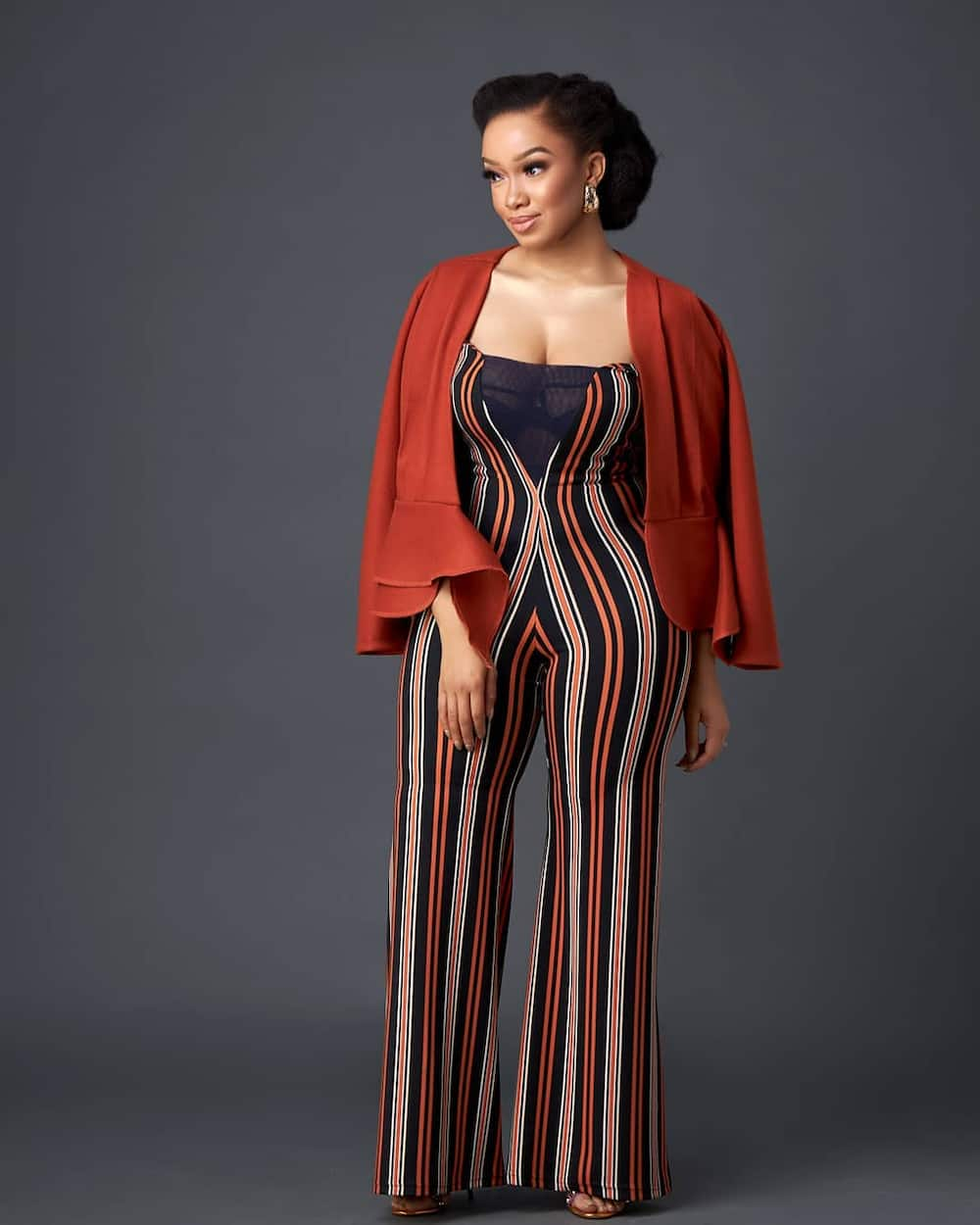 Months into working out and a complete transformation of her lifestyle, the hard work began to pay off. Comparing her before and after pictures might convince that those are two different people.
Dineo Moeketsi Instagram
If you wish to have a glimpse of how persistent she is with working out and how well life in the gym has paid off, you could check out her Instagram account. Through her pictures, she gives an account of Dineo Moeketsi weight loss journey. She is never shy to share moments of her life on the social media platform.
Dineo Moeketsi husband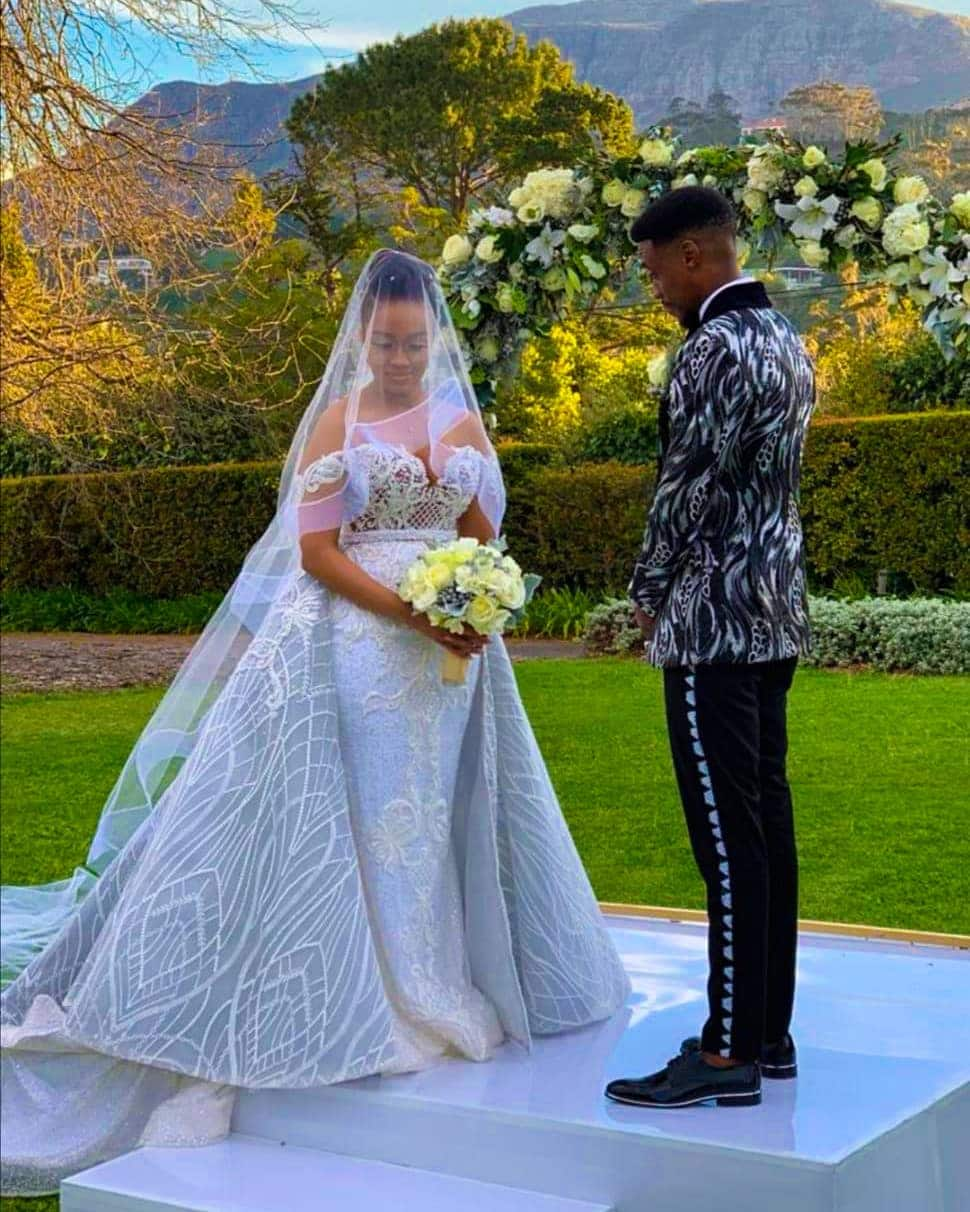 The two lovebirds finally decided to take their union a notch higher by cementing it in a beautiful wedding ceremony that was attended by invited guests and close family members and friends. The two had dated for more than five years. Dineo Moeketsi husband name is Solo Langa, who is a rapper.
The two had their white wedding on 14th September, close to four months after their private traditional wedding which came in May.
Dineo Moeketsi wedding pics
You might have stumbled upon Dineo Moeketsi wedding pictures and stopped to ask, 'Is Dineo Moeketsi married?' Yes! The Cape Town-based actress and media personality is officially off the hook. The latter, who had served most of her fans on social media with relationship goals alongside Dineo Moeketsi boyfriend who is officially her husband, have taken their relationship a notch higher and sealed their union. In case you missed out on the gist, these Dineo wedding pictures will fill you in on how the day has gone down and probably warm your heart on how awesome the event turned out to be.
The bride and groom could not hide their love for one another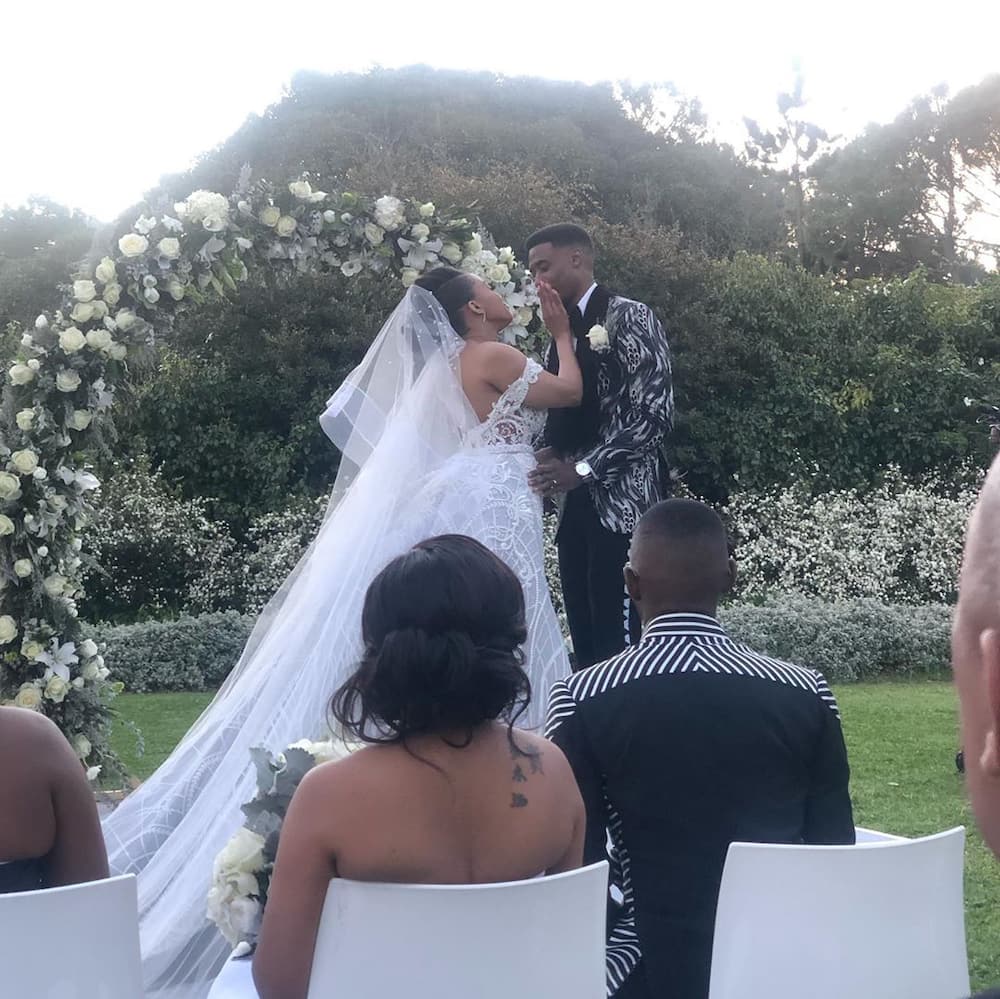 Dineo Moeketsi and Solo looked so glammed up on their big day and could not hide their love for each other.
Their wedding location could not be any better!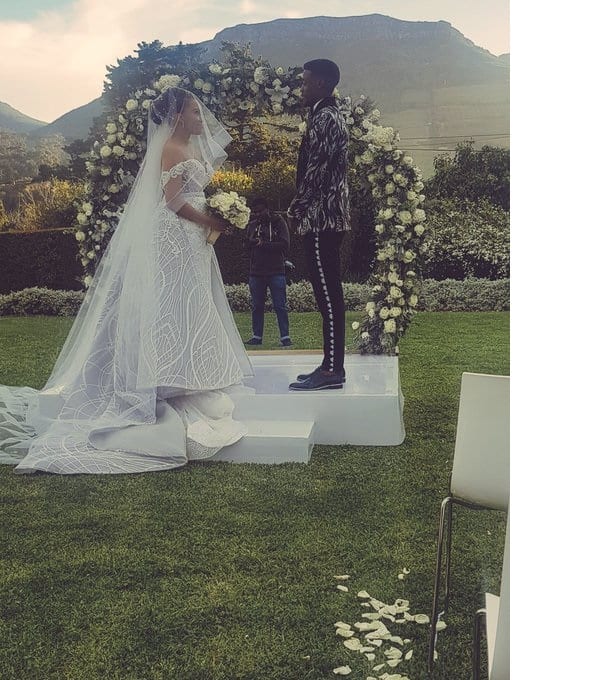 The latter made such a beautiful bride in her gown. The groom looked so stylish too. The location of the event was the epitome of beauty.
Dineo Moeketsi wedding dress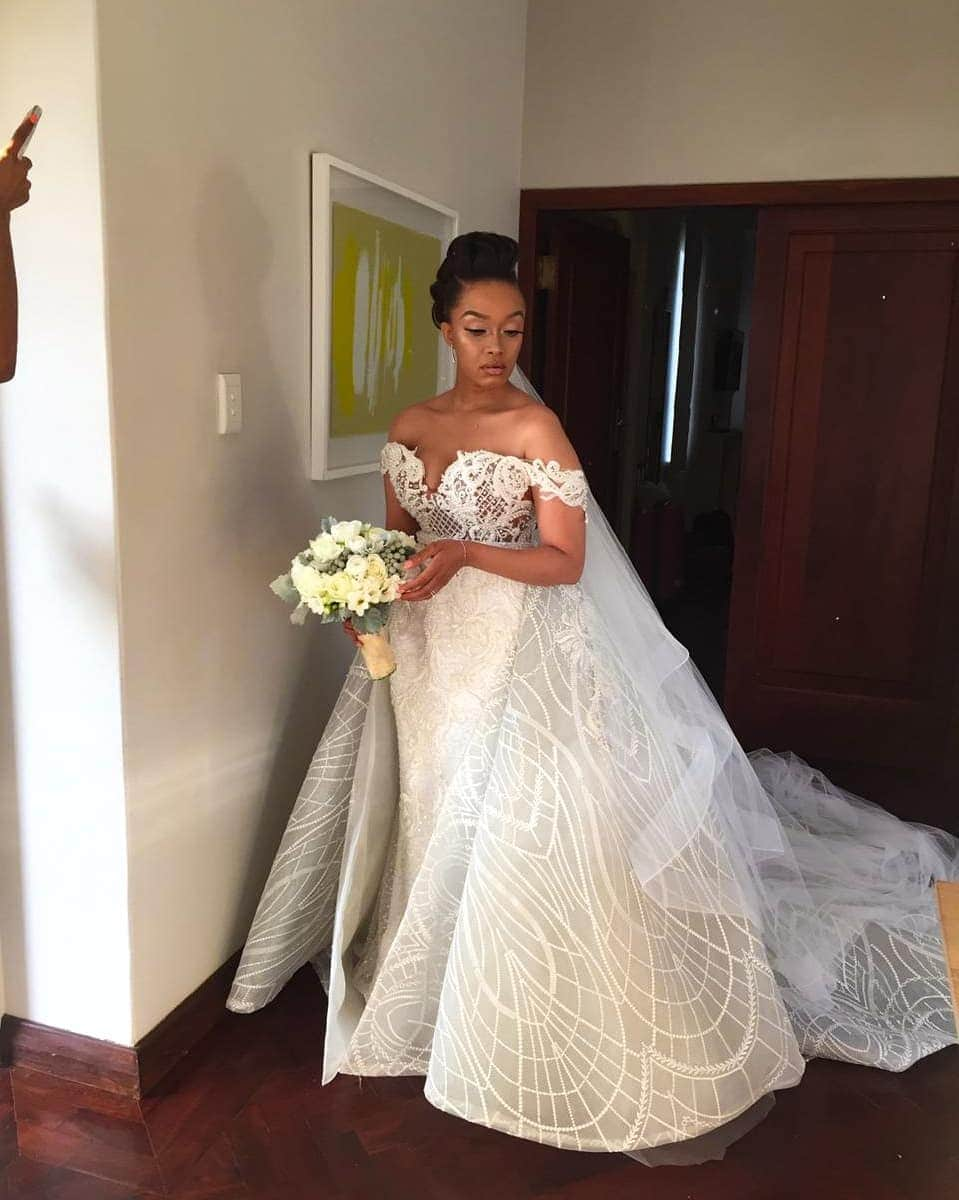 Even though the wedding was attended by very few people, the two have decided to let their fans in by sharing the wedding on Kwakuhle Kwethu, a special wedding TV show that features the two. The first part of the show went live on Monday at 7 pm on 1Magic.
The white wedding was attended by icons like Mantsoe Pout, Connie Ferguson, Nomuzi Mabena and Rami Chuene to mention a few.
Dineo Moeketsi is one lady who has proven to be resilient and is winning in all aspects of her life. She is the perfect example of 'anything is possible.' Her wedding pictures depict a strong lady who has braved the storm and is reaping the fruits of her hard work.
READ ALSO:
A glimpse of beautiful couple Dineo and Solo Langa's white wedding
Dineo Langa shares sneak peek of her three-part wedding special
Dineo Langa's over trolls: Urges fans to pray for happy relationships
Source: Briefly News