Schalk Brits is a rugby player with the South African national team. He was born on May 16, 1981. His main position is a hooker, but in 2019 Rugby World Cup held in Japan, the well built Union Rugby player led his team, as the captain, while playing position 8.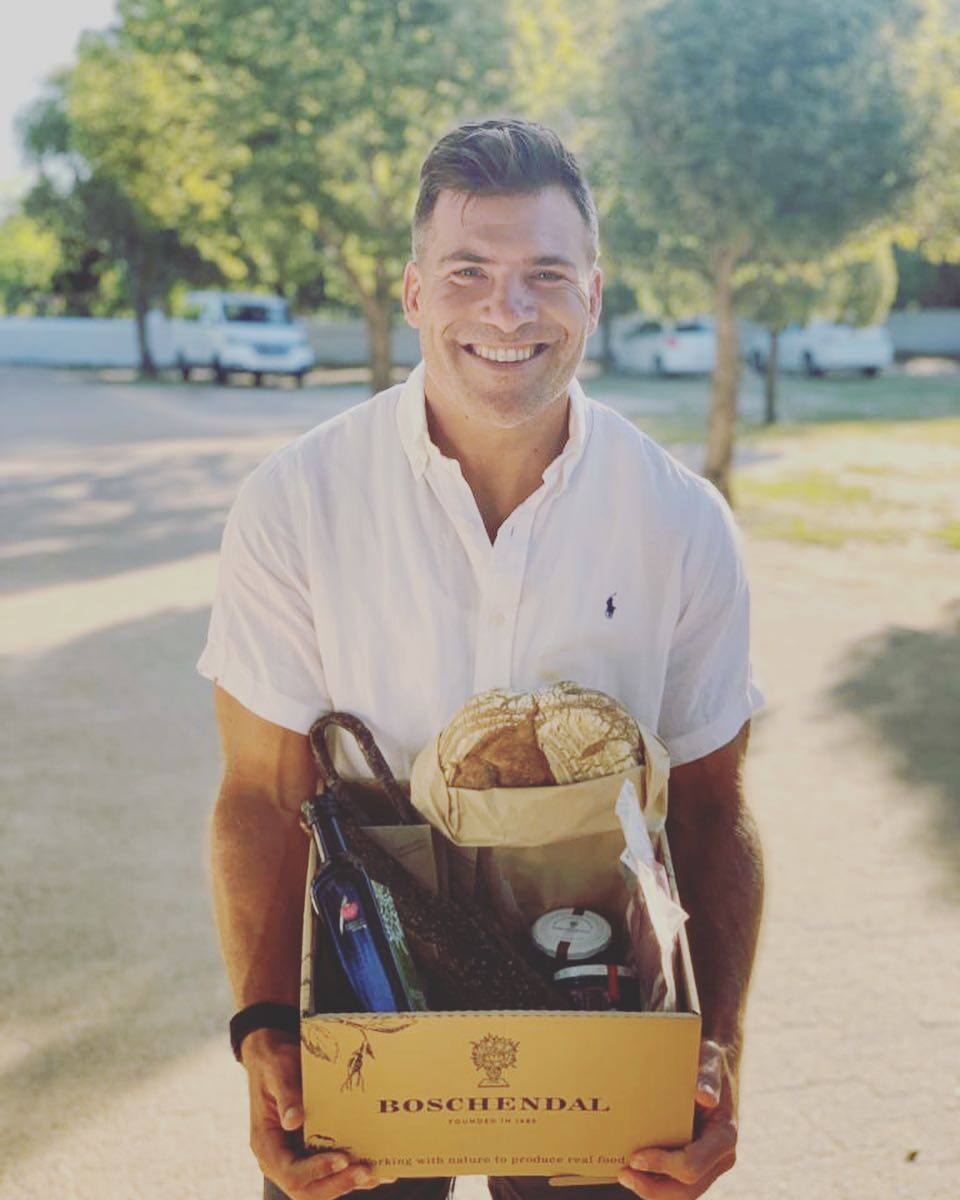 Schalk Burger Brits is celebrated for scoring 20 points while playing for stormers. The soft-spoken man was born in Empangeni, KwaZulu-Natal, and went to Stellenbosch University, where he pursued his tertiary education. Here is all you need to know about him:
READ ALSO: Themba Zwane biography: age, measurements, wife, current team, stats, salary and Instagram
Short profile
Name: Schalk Burger Brits
Date of birth: 16th May 1981
Age: 38 years as of 2019
Citizenship: South African
Profession: Rugby Union Player
Position: Hooker
Current team: Bulls
Height: 1' 82''
Zodiac sign: Taurus
He is an exciting, cavalier attacker born in South Africa. Schalk Brits is a Rugby Union professional player that showcases his skills in the field by leading his team to victory.
Schalk Brits biography
The player made appearances in both local and international matches. He is currently playing for Bulls. Let's learn more about him.
Schalk Brits age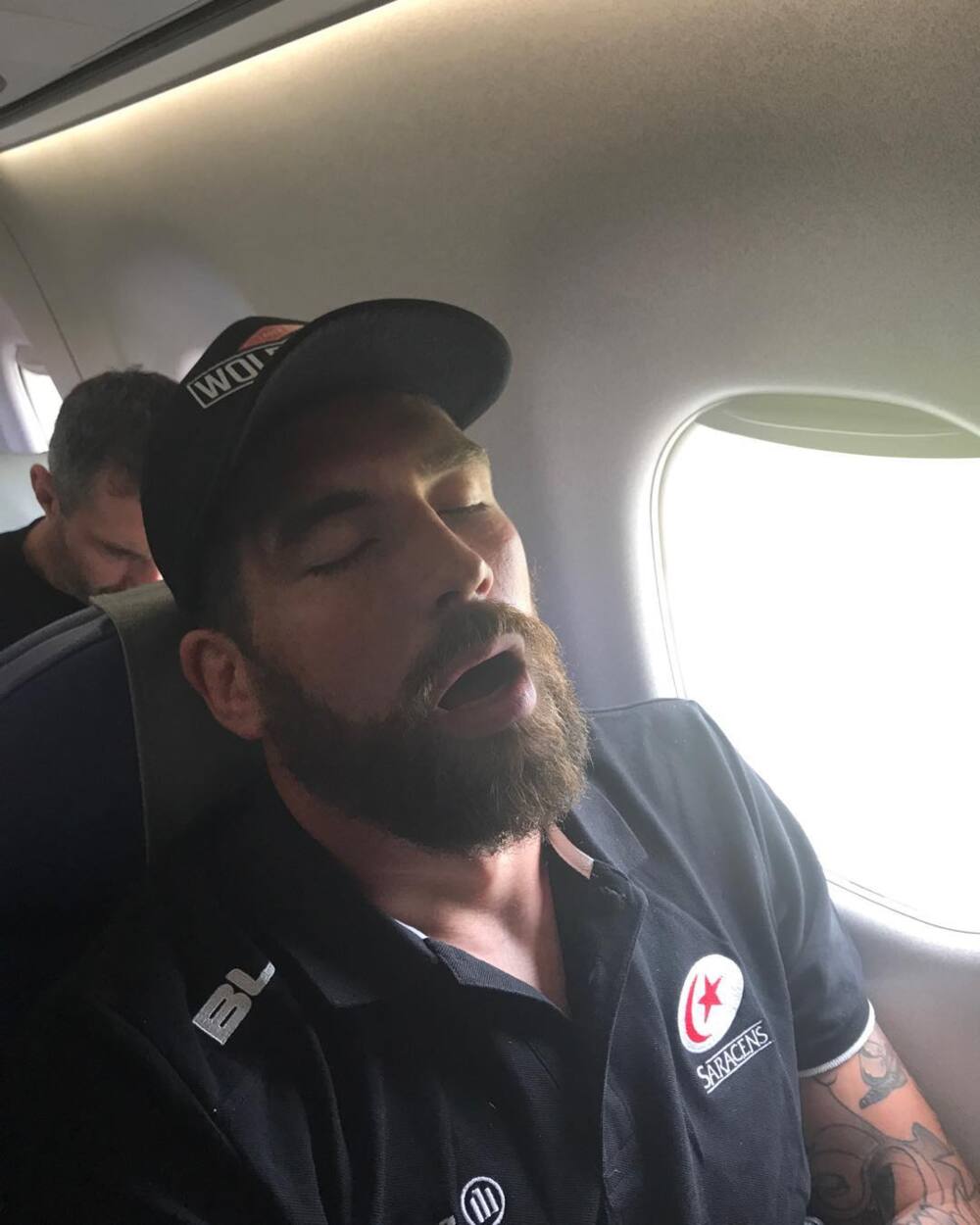 Schalk Brits' age is 38 years as of the time of this publication.
Education
Schalk Brits school life was pretty much like that of his peers. He studied accountancy at Stellenbosch University. He went ahead and studied CIMA accounting Diploma while playing Rugby in the UK.
Measurements
Brits estimated height is said to be 1.82m and a height of 83 kgs.
Position
The incredible player who is best known for his speed and ball-handling skills plays as a hooker.
Family
Schalk Brits has a family of four. His lovely wife, their three happy boys, and him.
Schalk Brits Instagram
Brits is a man of cultural diversity. As per his Instagram account, the phenomenal player can be said to be living his best life. He travels around the world and nature has a special place in his heart. He posts pictures of himself and his happy family enjoying every single moment. The player also posts pictures and videos about his career and fans do not seem to be disappointed according to comments.
Salary
Brits is rated one of the top ten overseas signings in premium history. Brits is pretty much expensive skilled player. When signing a deal with the Aviva Premiership champions in 2016, the salary cap was revised from £1 million to £6.5 million.
Net worth
Schalk Brits is a successful Rugby professional. The player has been recently named the captain of their team. He is a decorated player with a wealth of experience, which puts him ahead of many other players. According to networthstats, Brits is estimated to nave a net worth between $100,000 – $1M.
Stats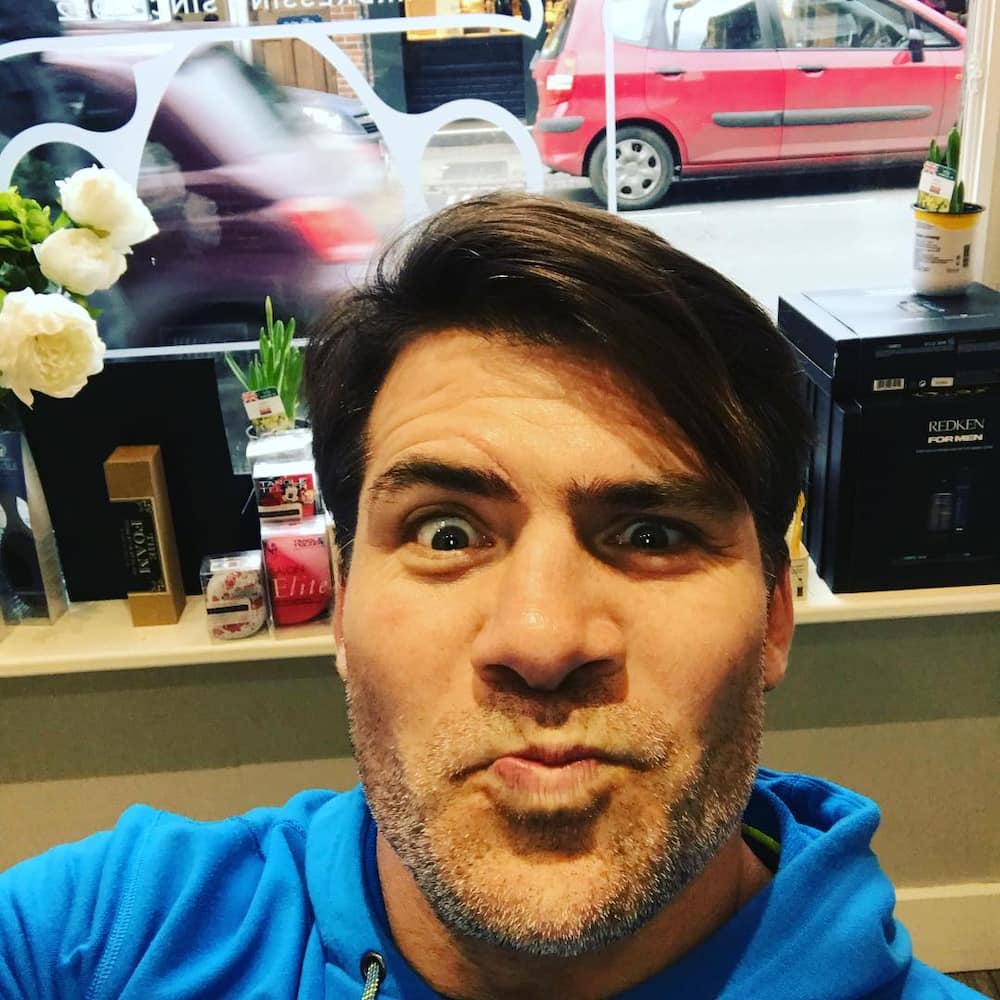 He started his career in 2004/05 where he played for Golden Lions. He played 11 times in 697 minutes. In the 2005/06 season, he played for Stomers Super 14 with 10 points. During this season, he played a total of 805 minutes and got a yellow card.
He also played for Western Province in 2006/07 in the Currie Cup competition where he scored 5 points in 10 matches. He played in the Amlin Challenge Cup where he scored 5 points in 127 minutes. He also participated in the Anglo-Welsh Cup and appeared six times in 258 minutes.
Schalk took part in the Guinness Premiership where he was in the field for 8920 minutes making 155 appearances during which he was given five yellow cards. He was in the European Rugby Champions Cup and Super Rugby. Schalk Brits red card, his first one, by the way, came after he punched Akker van Der Merwe, a Sharks hooker. The Akker van der Merwe Schalk Brits confrontation was not well received by South Africans.
Clubs
From 2002 to the year 2004, Schalk Brits was a crucial team member of the Western Province, and as from 2006-2009, he rejoined Cape franchise. He, later on, joined Stomers where he managed to score 20 points. He made 51 appearances on a total of four seasons that he was with the team.
He made his first appearance for Saracens against London Irish in the opening game of the season. He scored for Saracens against Gloucester, 19-16 to Saracens. In 2009/10 season Brits scored 7 tries, and was praised for his ball carrying skills and speed. He also participated without missing even a single minute of his game in the Guinness Premiership Final where they played with Leicester Tigers as their opponent. Saracens, unfortunately, lost this match 33-27. In spite of this, Brits was then voted Player of the Year in the season. He also won the award of the Man of the Match in the 2010/2011 grand finale against Leicester.
Schalk returned to Stomers, his previous club in 2011 on a loan that would not last long. He was part of the team of the South African Stomers. Here he played as a back-rower. This was when they were in the semifinals of the Super Rugby competitions. He afterwards returned to Saracens to play his usual expansive role. He got into a new agreement with the Saracens that will keep him in the team for at least upcoming next 3 seasons.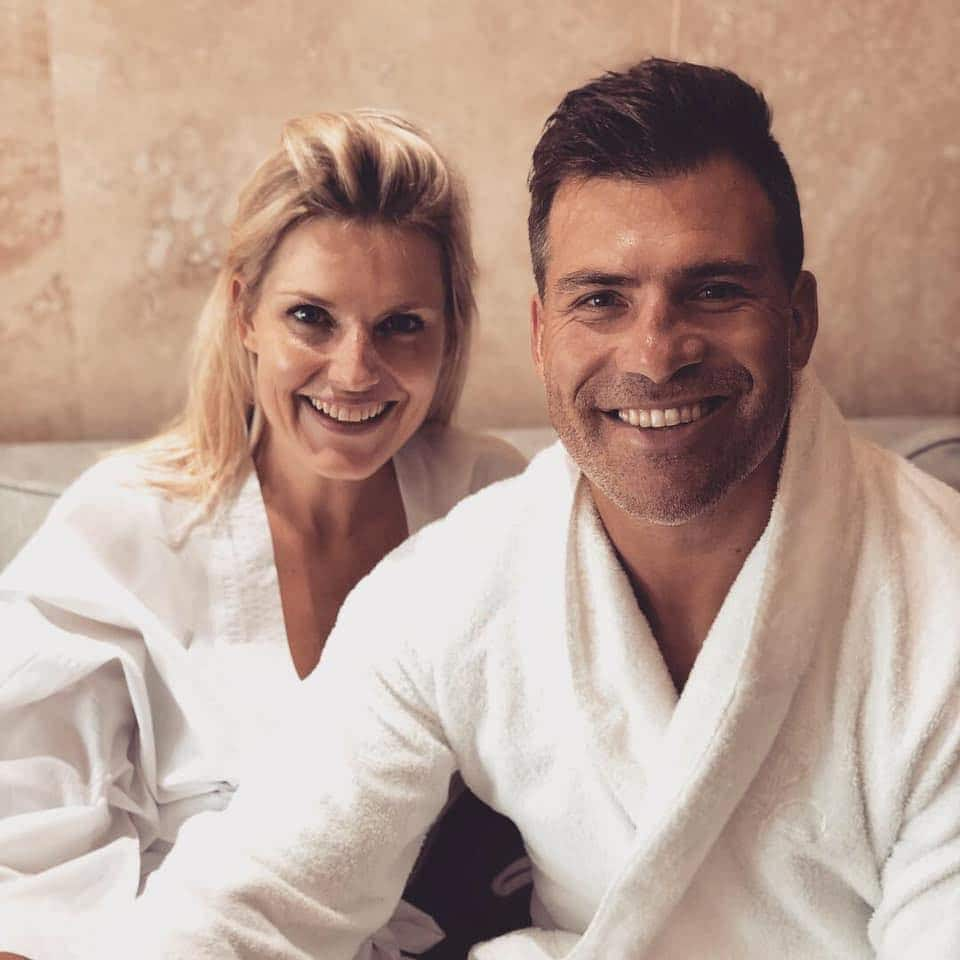 His first appearance in the international rugby scene in his career came in 2008 where he played against Italy. He then was also part of the Springbok team that went across Scotland, England and Ireland in 2012 end-of-year rugby union internationals. Brits also came in as a sub to earn his fourth Cap, when his team played against Scotland. He replaced Adriaan Strauss in their next match. It was after this replacement that he went ahead to earn another stripe in his rugby career - his fifth Cap.
In 2015, Brits made his come back in the International Rugby. He came back as a sub in South Africa's 2015 warm-up match where they played against Argentina. Even though he was not part of the team that lost 32-24 to Japan in their first game, he went ahead to a play-off in their following game where they faced Samoa. Brits' team won a 34-16 after the celebrated player scored a late try. He was then benched when his team faced Scotland but later featured in a game, and they won 64-0 against the United States. Schalk Brits is currently in the Bulls team. Schalk Brits Bulls debut was celebrated.
Latest news
The Springbok is to battle Namibia. Brits team have rotated its squad in preparation of the same making 13 changes. Schalk Brits move at the back row at 8 giving him a new role. He also captains the team again for the second time having led the Springbok victory with 24-18 over Argentina in Pretoria.
According to the Springbok coach, Erasmus, every match played by the team should result in a win for the team at this particular moment. The game against Namibia is not any different. He said that the team had made all the necessary preparations with regards to the match; just as much as they did when they were supposed to play against New Zealand the previous week.
He said that the current Springbok team craves for a game, and they are always ready to flex their skills with every chance they get. He said that the team members had had a chance to play together as a combination in several games this season.
However, this time, they have a crucial task ahead; a task that they need to deliver victory because with each loss, there is a reduction in momentum, something that the team can not afford. He said the team has to get back their momentum with a win against Namibia and by playing their best game ever.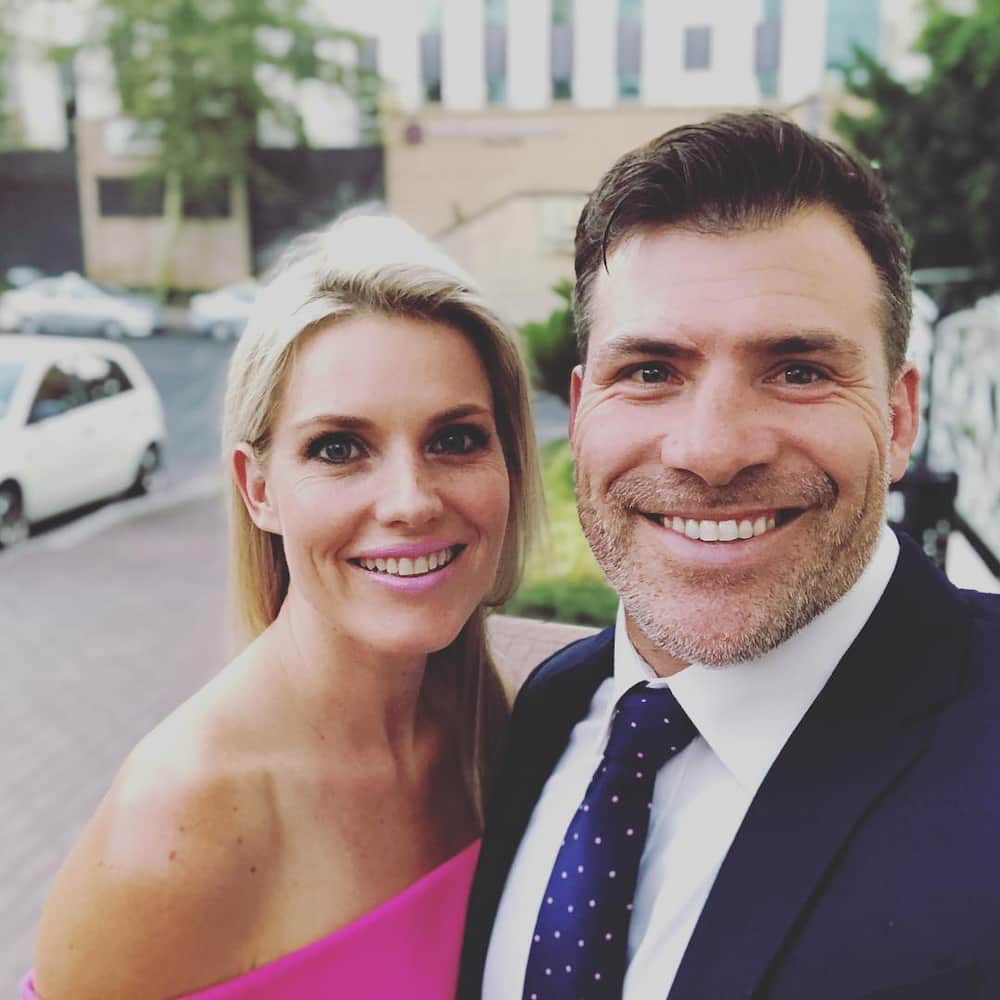 The match will only be the third meeting between the two countries, but Erasmus does not anticipate a repeat of previous meetings. Springbok had a 105 - 13 victory in the eve of the 2007 Rugby World Cup at Newlands Cape Town. In the 2011 tournaments in Newlands, the teams met for the second time: Springbok vs Namibia score was 87-0.
The coach explained that Schalk would cover the replacement position as the hooker and lose forward positions to be covered by Franco Mostert along with Siya Kolisi.
Schalk Brits is regarded as one of the most exciting players. He is not only a family man but also a celebrity with a lot of fans. The player dominates the rugby world and has led his team to victory on several occasions.
READ ALSO: