Behind the highly-educative and entertaining morning show are dynamic presenters who work night and day to ensure that viewers enjoy their time watching their Expresso show. And while some presenters have come and gone, knowing the current Expresso presenters is essential. This article discusses each of them. Also, you will get to know more about what the show hinges on.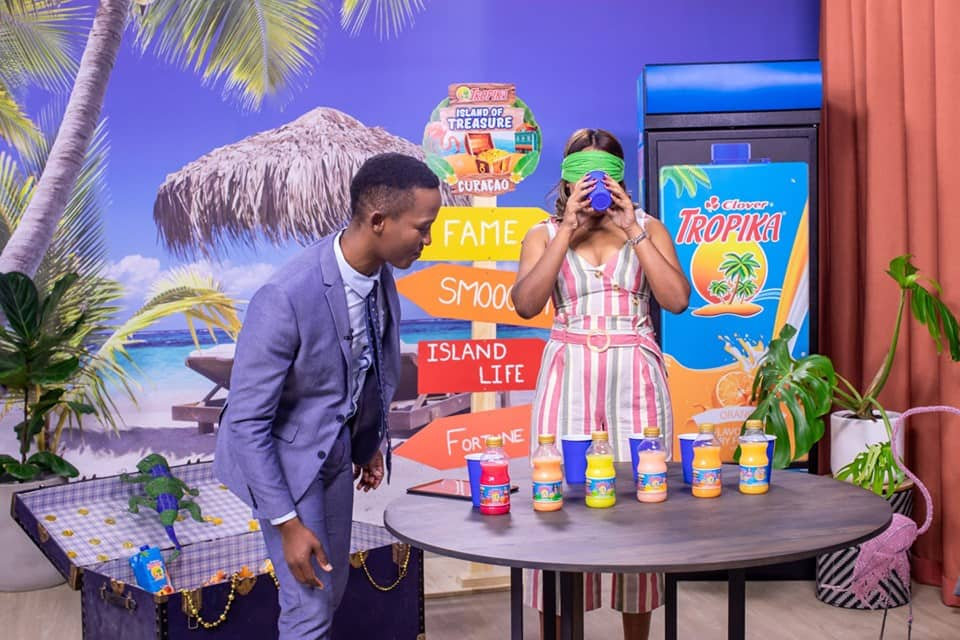 Expresso breakfast show is a notable South African morning show that wakes viewers daily with a feel of good morning. On weekdays, the show broadcasts live from 6:00 am to 9:00 am from their Cape Town studio. With seasoned presenters like Katlego Maboe and Thabiso Makhubela, viewers always have the best time watching the show because of the educative, informative, and entertaining activities that hold on it.
What Expresso morning show is about
Specifically, the show focuses on lifestyle and also tries to inspire viewers to live their best life. Where is the Espresso studio? The studios are located on Equinox Building's 7th floor in Seapoint. The setting of the studio is designed in a way that breaks the conventional studio format obtainable in most media houses and allows the presenters to move fluidly from one place to the other. There are usually lots of fun activities alongside interactive and informative segments in which viewers can stay entertained while learning in the process.
READ ALSO: Candice Swanepoel biography: Age, measurements, children, husband, parents, diet, agencies, modelling career, Instagram and net worth
An exciting thing about Expresso show is its ability to carry every class of people along. Whether kids and adults, career and business people, or English and Afrikaans speaking audiences, everybody is adequately carried along. For instance, there is a segment where kids are entertained during lifestyle entertainment. Viewers look forward to the Expresso show competition segment because of the fantastic prizes that they stand to get when they participate and win. There are live gigs from South Africa's top bands, fashion and beauty advice, and interviews with celebrities.
Expresso morning show presenters
The following are the presenters who work round the clock to ensure that viewers have value for whatever time they spend watching the show. The only thing is that these Expresso presenters salary is not available to the public.
1. Thabiso Makhubela
The South African entrepreneur and television personality Thabiso Makhubela is notable for his presentation on Expresso SABC 3. He was born on the 20th of February, 1990, in Hammanskraal, South Africa. After he completed his matric from Christian Progressive College, he gained admission to the University of Johannesburg, and it was there that he studied Psychology and Communications.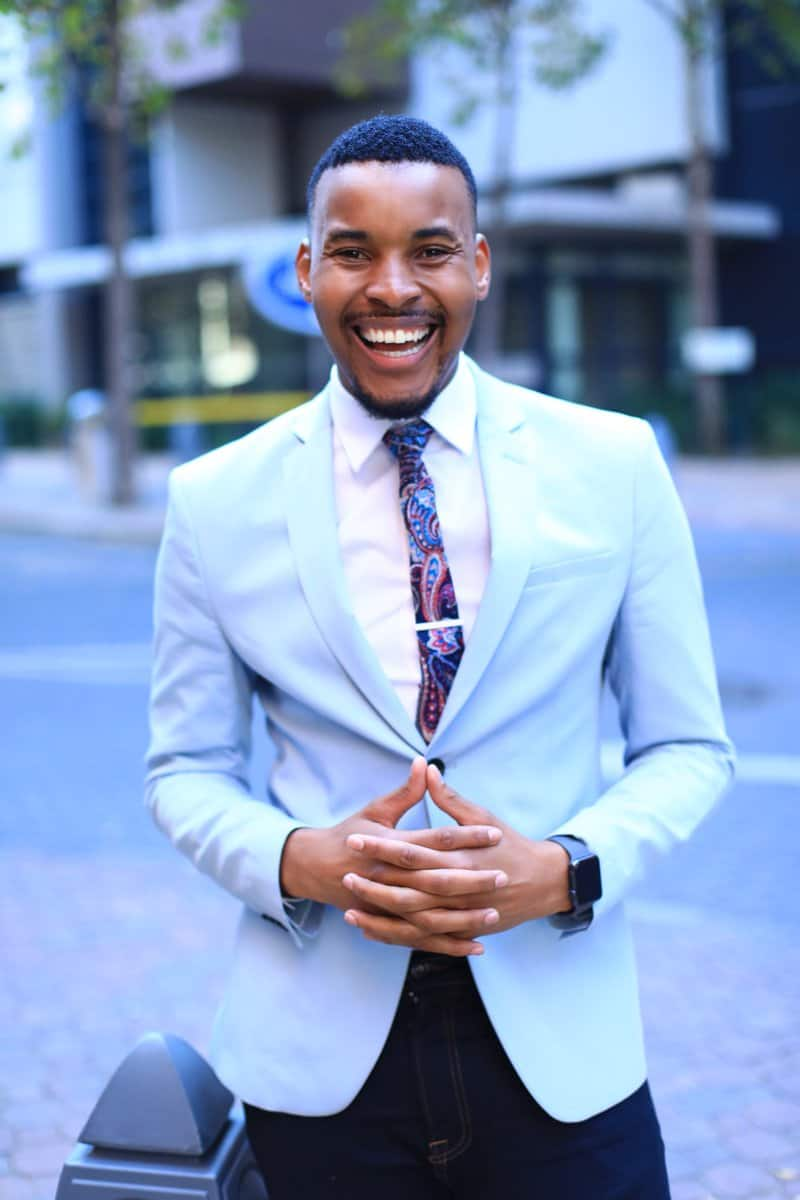 Then, he dropped out in his second year and went to Vega and AAA School of Advertising to pursue a course in Marketing communications. Also, at the University of Cape Town, Thabiso obtained a postgraduate degree in Business Project Management. He has worked in different media houses including YFM.
2. Katlego Maboe
The trilingual Katlego is an award-winning presenter. During the South African Film and Television Awards (SAFTAs) of 2015 and 2016, he bagged the Presenter of the Year award. Apart from being a TV presenter, he dubs as a model, MC, actor, singer, and voice-over artist. He has hosted Tropika Island of Treasure in 2018, and with Thando Thabethe, he hosted SAFTA's 2017.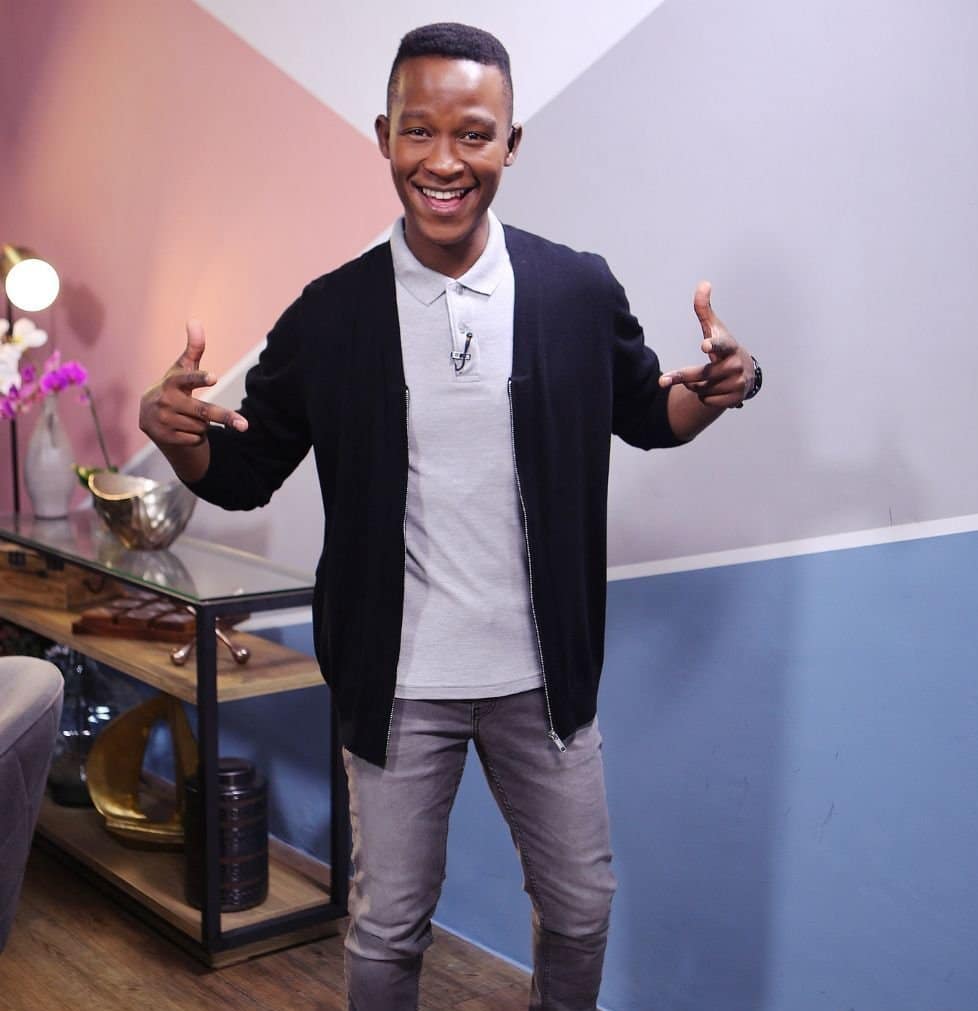 Katlego is known for his rugged passion for music as far back as 1998 when he joined the North West Children's Choir. He also has a philanthropist's heart. So far, Maboe is known for his active participation in cultural, academic, and sporting activities. He was spotted among those who featured in the South African Menswear Week modelling for Presidential Shirts event that was held in 2015.
READ ALSO: Lebo Mothiba biography: Age, measurements, current team, stats, salary, and Instagram
3. Leigh-Anne Williams
Leigh-Anne Williams is the only person remaining among the Expresso female presenters. Known for her wealth of experience in the broadcast industry, she emcees events like the dinner of the Most Richest Women in the world and stars in television drama series. A few of them include Montana and Final Verdict on SABC 2 and League of Glory on Mnet.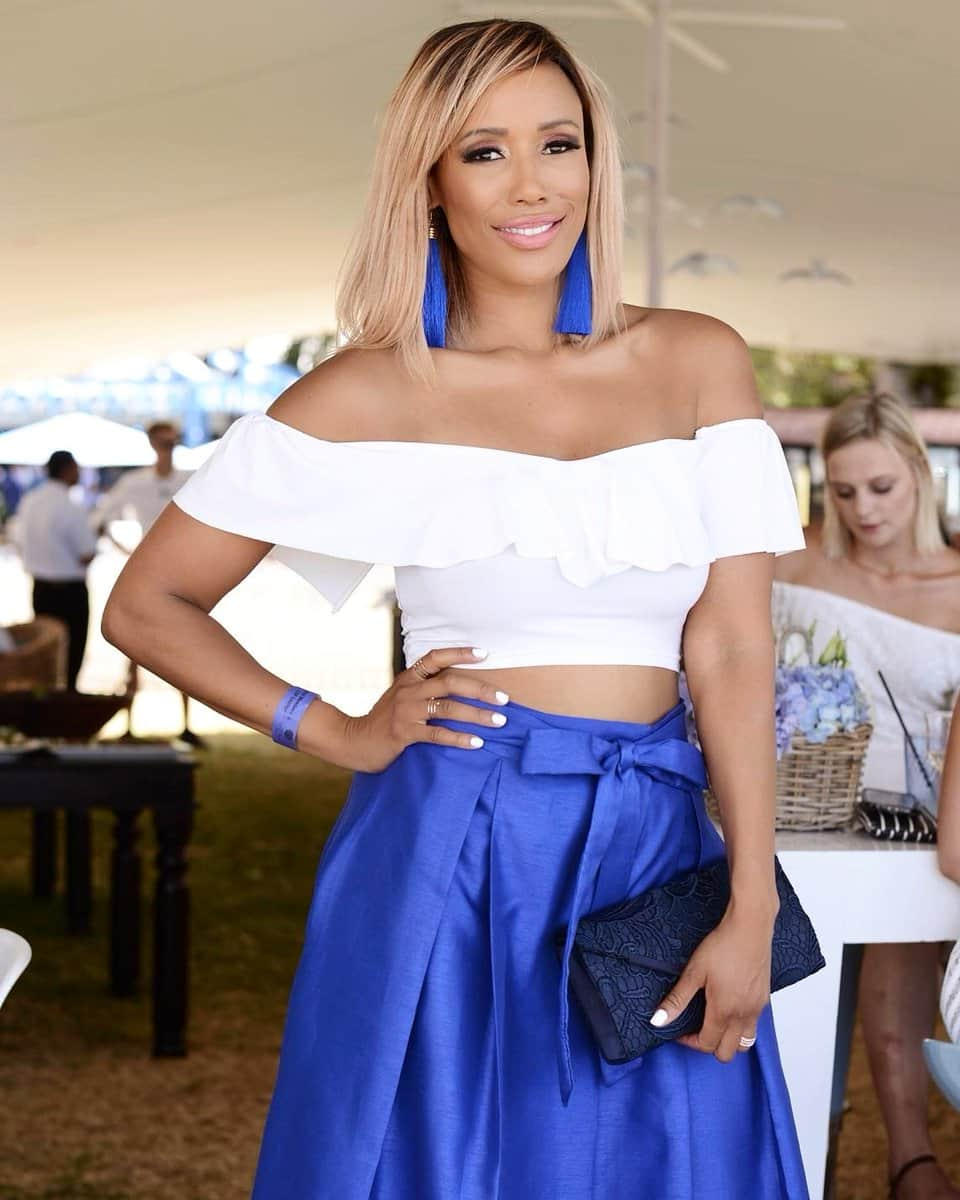 Leigh-Anne worked on the weekend radio for Good Hope FM as far back as 2006 before she moved to weekday radio in 2010 to entertain the audience from midday. She has a dynamic approach to life, and this has drastically affected the delivery of her roles on air. She is known for her passion, vibrancy, and enthusiasm.
4. Graeme Richards
Graeme Richards is a respected television presenter, writer, actor, and voice artist who has worked as a continuity announcer for SABC1 before joining SABC3. Before he joined SABC3 breakfast show Expresso as a presenter, he had worked for e.Tv where he co-anchored the breakfast news. Richards is also known to have an on-camera experience with different live productions including Miss SA, SABC Sport, and SABC3 before he joined the Expresso family.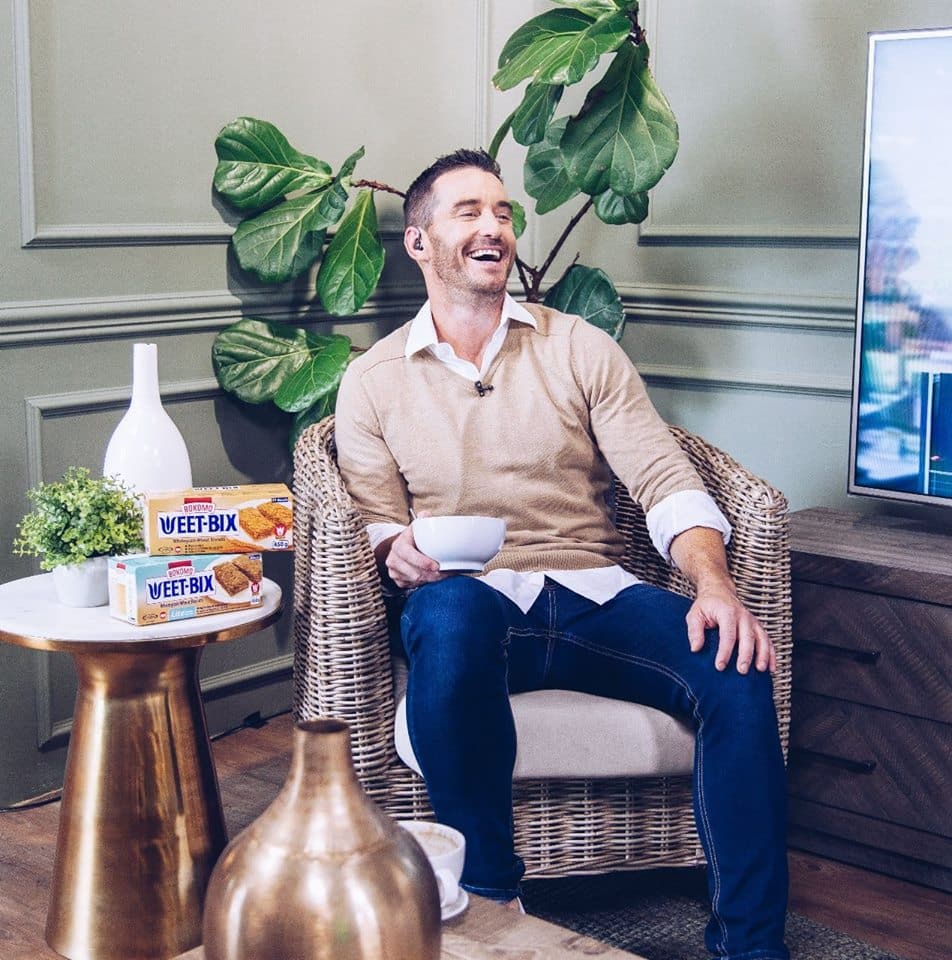 He has voiced different television commercials including Prima Toys, First National Bank, Colgate/Palmolive, and Mennen Speed Stick. Then, during the MTN Gladiator Road Shows, which were held in 1999/2000, he was the emcee. He has also played the role of Richie over and again in Isidingo. Graeme is also credited for his creative contributions to the writing, presenting, and production of notable television projects.
5. Bob the Frenchie
Bob is one of the Expresso SABC presenters. According to his bio on Expresso's official website, he is an on-time person who finds it easy to arrive precisely when he is expected to. He has a nose for style and does not trade his nap for anything.
Bob the Frenchie believes in unconditional love for everyone, which is one of the things that keeps him going in life. Then, he enjoys having exercise in the early hours of the day and can be very endlessly curious about things.
Why did Zoe Brown leave Expresso?
Zoe Brown would have made the list of Expresso presenters, but she, unfortunately, exited after working with the Expresso family for four years. Her exit came shortly after Ewan Strydom resigned to join Bravo! on kykNET.
While there is no specific reason for her departure, the only clue gathered based on Zoe Brown farewell message on Twitter is that she has to go for a break, which had been on her list for three years.
Expresso morning show contact details
If you have a content idea or general queries concerning the show, you can contact them using this email: production@expressoshow.com.
However, for all advertising and sales-related issues, you can send an email to advertising@expressoshow.com.
Then, for all enquiries, the number to call is 021 110 5551.
Expresso morning show has become a favourite show for many South Africans. The fantastic job that these Expresso presenters always do ensure that viewers enjoy their time watching the show.
READ ALSO: Bongani Khumalo biography: age, measurements, Tottenham, interview, current team, stats, salary and net worth