Supra Mahumapelo is a stalwart in the political terrain of South Africa and a bigwig who worked his way through the ranks of the African National Congress (ANC), and became one of the most respected politicians in the North West Province. He built a name to reckon with in South African politics.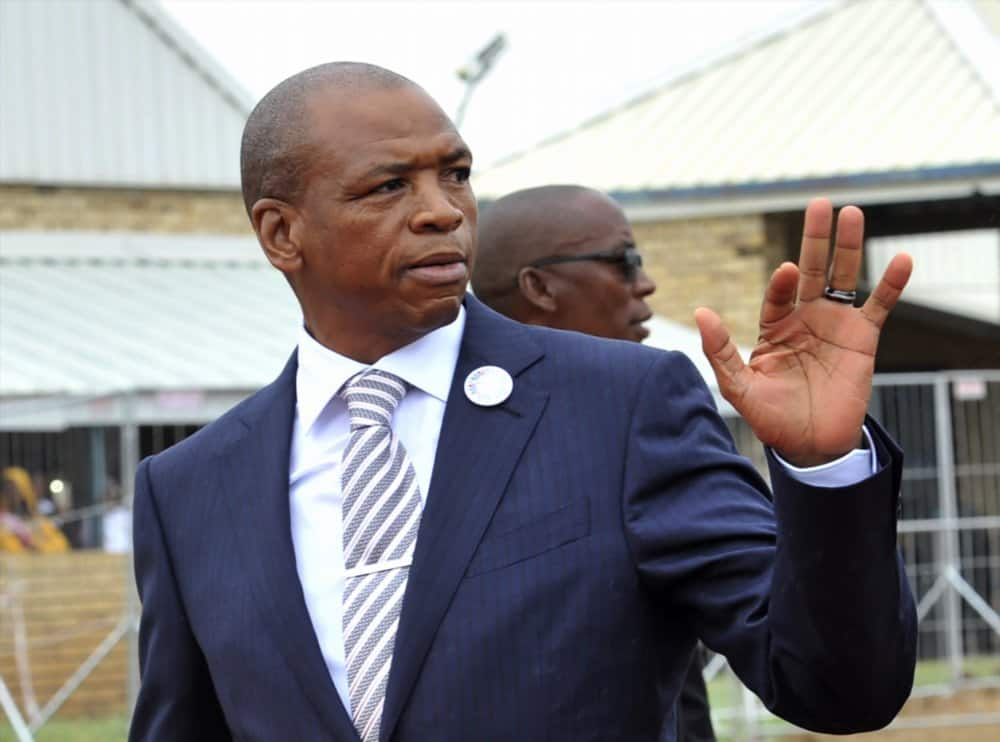 Supra Obakeng Ramoeletsi Mahumapelo is the past Premier of North West Province, South Africa. He is a member of the African National Congress (ANC) and the current head of ANC's Provincial Political School. He has served as a Provincial Secretary of the African National Congress North West Provincial Leadership, Speaker of the North West Provincial Legislature, and member of the North West Provincial legislature. He is the 5th Premier of the North West.
Supra Mahumapelo biography
Considering how Supra Mahumapelo's background was before he ascended to the height he occupies presently, one would be amazed at his level of resilience and passion for success. The poor village boy was born to the family of not rich entrepreneur in Moruleng. His father and mother, Stephen Kalagongwe Mahumapelo and Agnes Matlakala Bereng respectively, struggled so hard to ensure that they made ends meet for Supra and his siblings.
READ ALSO: Melody Molale age, husband, blog, Instagram and contact details
Despite everything that the veteran politician faced, he was determined to get an education before venturing into politics. Supra picked up a career in politics in 1983 through his friend, Esiah Mali, and before long, he landed a job in the African National Congress' (ANC). Cde Ndleleni Duma asked him to recruit people who wanted to join the Congress in the Moruleng area. Later in 1989, he became a member of the National Students Congress (now SASCO) and Technikon Northern Transvaal (TNT).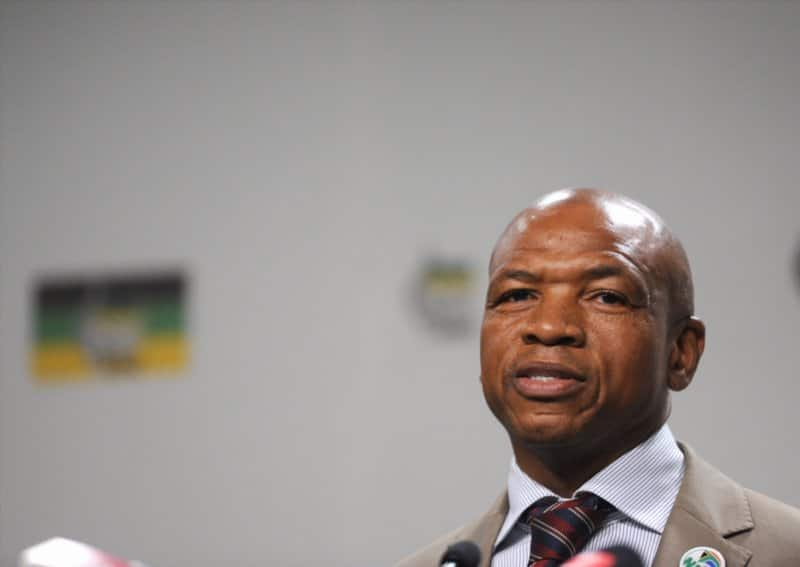 Apart from being an ANC heavyweight, it is worth noting that Supra Mahumapelo does so well in singing. In fact, he started singing during Sunday school sessions in his village at the Methodist Church before joining his school's choir. Anyway, he must have inherited that gift from his mother, who was also a notable singer.
Supra Mahumapelo age
One may ask 'how old is Supra Mahumapelo?'. Mahumapelo was born on the 7th of June, 1964, in Manamolela. This means that as at the time of publishing this piece, Supra Muhamapelo is 55 years old.
Supra Mahumapelo educational background
Supra Mahumapelo started his education voyage at Marotse Primary School before he went to Tlotlego Middle School for his high school education. But then, it was from Kgamanyane High School in Moruleng that he graduated in 1988.
Besides many hurdles that he faced in life, Mahumapelo kept his passion for learning was intact. So, at Technikon Northern Transvaal (TNT) in Soshanguve, which is now known as Gauteng Province, Supra acquired a National Diploma in Commercial Practice. He also did a Certificate programme in Public Finance and Economics at the University of South Africa.
READ ALSO: Kabelo Mabalane age, children, wife, gym, bootcamp, becoming pastor, songs, album, music group and Instagram
More so, he went to the former University of Port Elizabeth (UPE), now Nelson Mandela University, and obtained a Master's degree in Political Economy.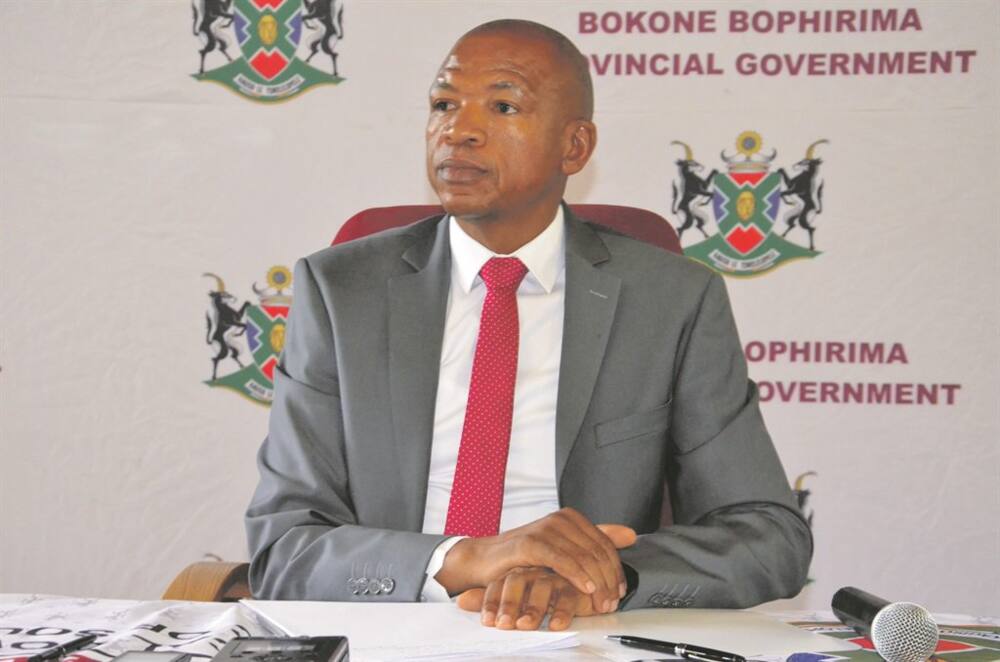 Supra Mahumapelo political party | Supra Mahumapelo office
Since Supra Mahumapelo began his political journey, his impact has been felt in different positions. As a man of significant influence and intelligence, he has served in various capacities. At the Branch Executive Committee level, for instance, he has been elected into different positions, which has boosted his influence in the students' Congress. Consequently, he has recruited comrades to join ANC at school, his home in Atamelang, as well as in surrounding villages.
In 1994, Mahumapelo got an appointment as Provincial Deputy Elections Co-ordinator of ANC in Klerksdorp; then he became the Mmabatho ANC Branch Chairperson in 1995. He won an election as the African National Congress Youth Leader (ANCYL) Chairperson for the North West in 1998. Between 1995 and 2004, Mahumapelo served as the Provincial Political Education Secretary.
Moreover, from 2005 to 2008, he yet again served as the Provincial Secretary of the African National Congress. Then, he became the ANC Provincial Chairperson following an election in 2011 after the Provincial Conference was held in February. He served with Bokone Bophirima Provincial Legislature in 2012, chaired the Portfolio Committee on Finance and Provincial Affairs, and later became the Speaker of the Bokone Bophirima Provincial Legislature.
Supra Mahumapelo wife
Mahumapelo is married to a beautiful woman, Kule Mahumapelo, who runs a foundation that partners with Social Security Agency and other stakeholders in South Africa. The primary objective of the foundation was to assist orphans before it later integrated the older people too. Apart from Kule, there were also rumours that the political stalwart also married Christina Kgari in 1996.
Supra Mahumapelo children
Supra's union with Christina has born four children so far - two boys and two girls, and among them is Supra Oarabile Mahumapelo.
READ ALSO: Riaan Cruywagen age, children, wife, parents, memes, hair, education, books, TV shows, movies and Instagram
Supra Mahumapelo businesses | Supra Mahumapelo foundation
It is interesting to know that Supra has not only succeeded politically but has also made significant achievements as a business person. In 2007, Supra Mahumapelo floated Diphateng Tourism Enterprise, among other things.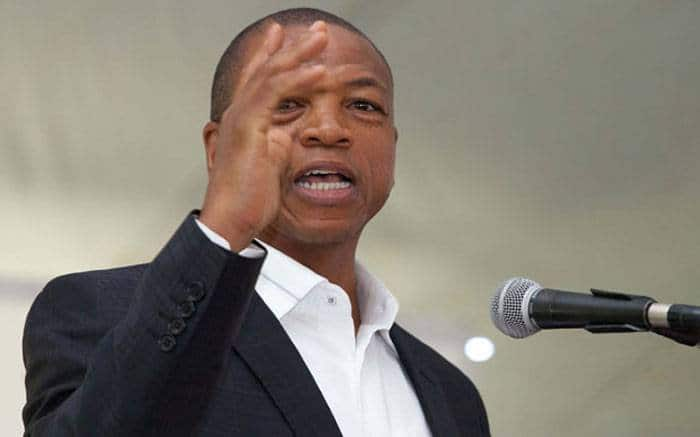 Then, his philanthropic spirit led him to the establishment of Youth Entrepreneurship Style (YES). The objective of the organisation is to help young people in South Africa and develop their entrepreneurial skills with special consideration to those in the North West Province.
Supra Mahumapelo latest news
Despite the level of success that Mahumapelo has achieved, it is also worth noting that he has faced different trials in his political career. For instance, there was an allegation against him that he was the brain behind the death of businessman Wandile Bozwana.
Based on the Supra Mahumapelo news published on an Independent Media website, he executed the plan alongside ANC MP Matthews Wolmarans in October 2015. But what has been of concern to many is the reason for the delay in the trial. On his part, Supra sees the allegation as a plot to destroy him. According to him:
The allegations are part of a plan to destroy me in all forms of my existence by some ANC members and that this I will speak about in detail sometimes in the future. These are attempts to silence me from my vocal activism in ANC politics, and such attempts will never succeed because I will never keep quite on things done wrongly in the ANC.
Supra Mahumapelo cars
In 2017, there was a news report of Supra getting R1.1m worth of car apart from the two vehicles which he inherited from his two predecessors. According to spokesperson Brian Setswambung, even though the ministerial handbook permits the premier to get a new car once the existing one travels up to 120,000km, Mahumapelo has always believed that the people of the province would direct him on what to do. Consequently, he kept maintaining the car until there was a need for another.
Supra Mahumapelo contact details
To get in touch with the former premier Supra Mahumapelo, below is the information that you can use:
Email: smahumapelo@parliament.gov.za, ssixaso@parliament.gov.za
Phone: 021 403 3051
Supra Mahumapelo's political journey has exemplified the qualities of a good leader. Apart from the allegations levied against him, considering the capacities where he has functioned, he is worth appreciating. Then, his life a perfect depiction of a rags-to-riches story and a force to reckon with.
READ ALSO: Ian Khama age, children, wife, siblings, parents, education and scandals